The Hundreds Fall 2016 D2 collection is available now at The Hundreds flagship locations, Online Shop, and select retailers.
Fall '16 goes back to The Hundreds' roots—traditional California-inspired workwear updated with contemporary fabrications and techniques, including embossment, pigment dyeing, and jacquard weaving. For Fall, we have taken these classic silhouettes and heightened their functionality with heavier fabrics—corduroy, cotton moleskin with bonded fleece, and melton wool, to name a few.
The "Kirkbell" button-up woven in Burgundy and the "Settle" jacket in Indigo, both coming soon.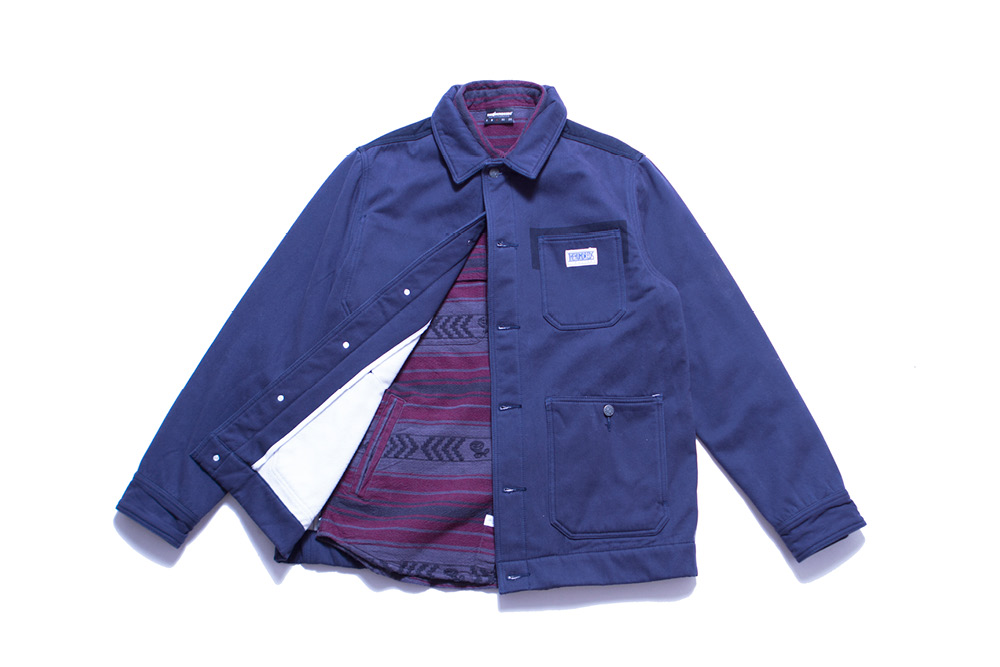 The "Howard" T-shirt in 240gsm cotton jersey with a chambray panel. The "Foreigner" jacket, available in burgundy and black.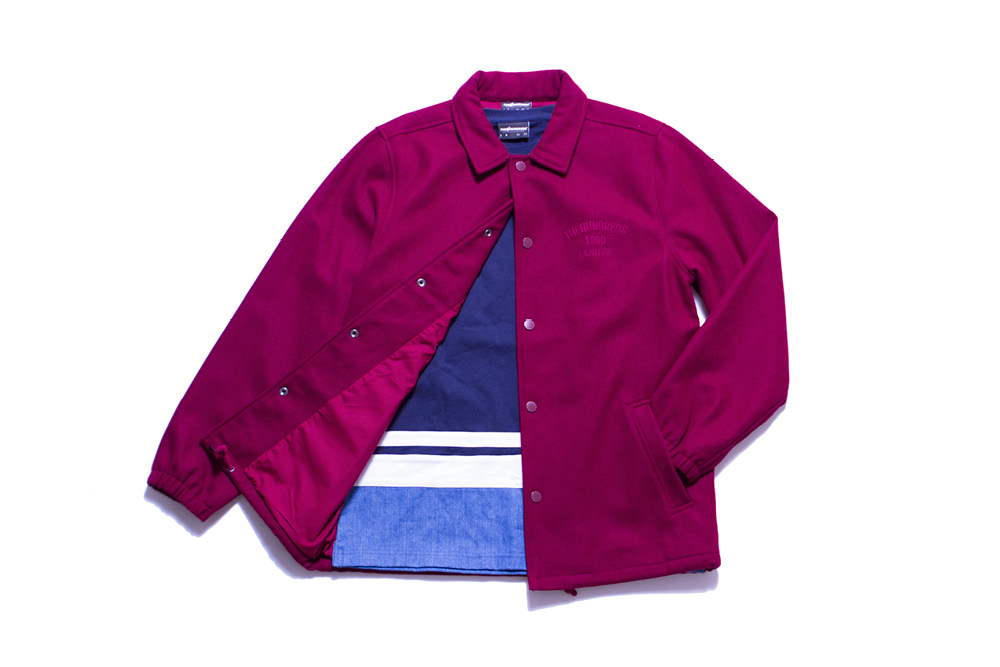 "Descent" zip-up hooded flannel shirt available in brown, charcoal, and navy.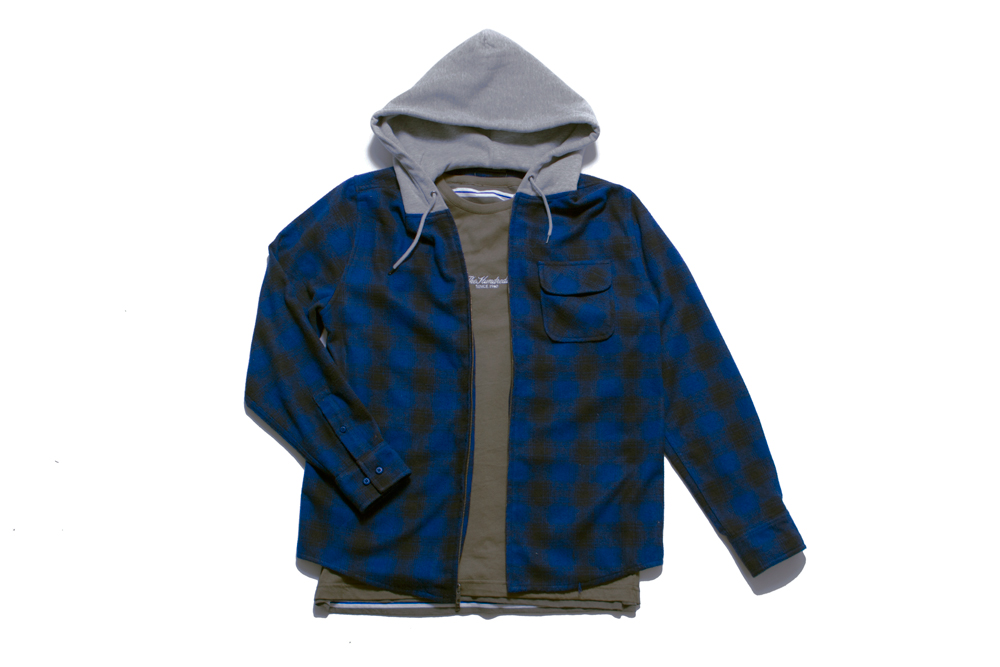 The water-repellent "Wilson" jacket in navy, also available in black and burgundy, worn over the "Crossway" T-shirt, available in athletic heather and black.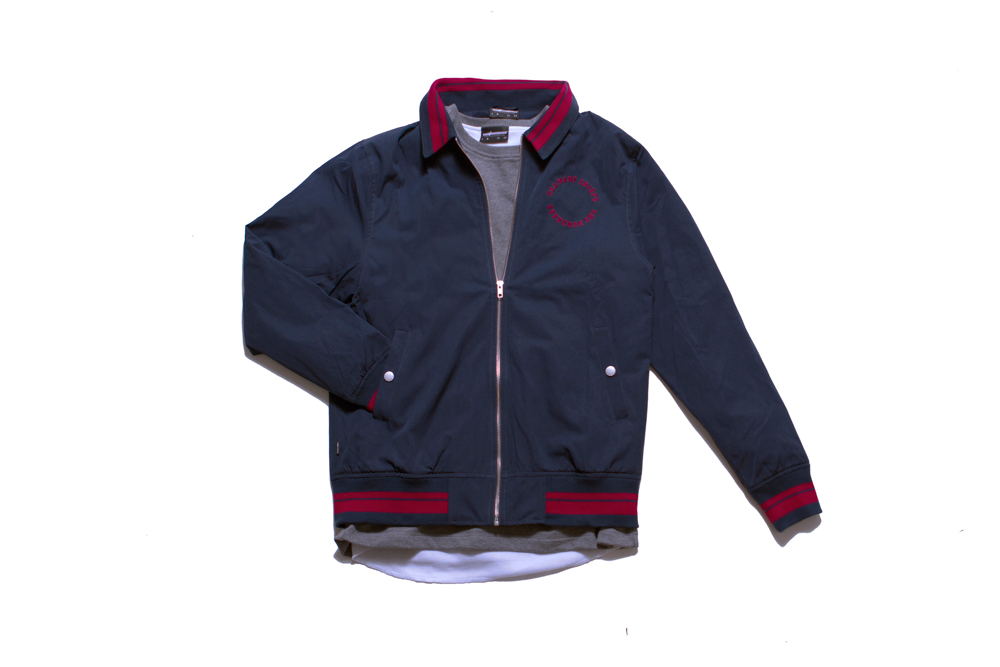 The water-repellent "Wells" button-up jersey in waffle knit bonded jersey (available in athletic heather, black, and navy) and the "Yuma" button-up woven in 100% cotton custom yarn dyed plaid with a pigment overlay.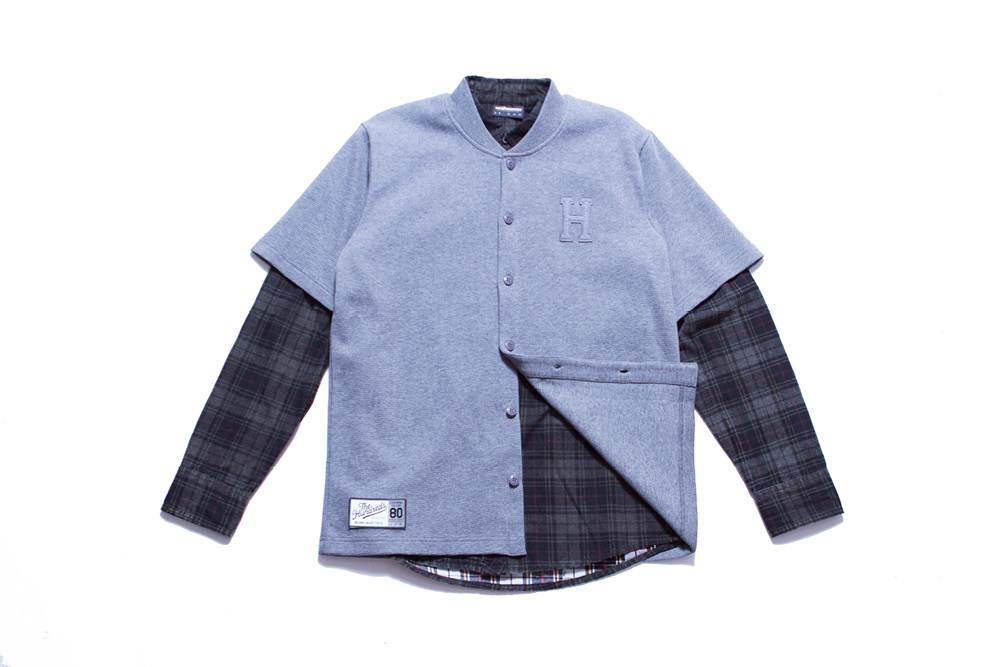 ***