Ryobi Phone Works Tools – Your iPhone already has over 1,000,000 apps, and now there are a few more that are made for the weekend warrior. If your Saturdays are met with trips to Lowes and Home Depot, then you already know the brand Ryobi. The power tools maker is offering a suite of tools that connect right with your smartphone. Look for Ryobi to kick things off with a laser lever, infrared thermometer, laser measuring tape, stud finder, inspection scope, a moisture meter, and many more. Besides simply taking digital measurements the tools geo-tag the locations and allow you to notate the readings.
Source: Ryobi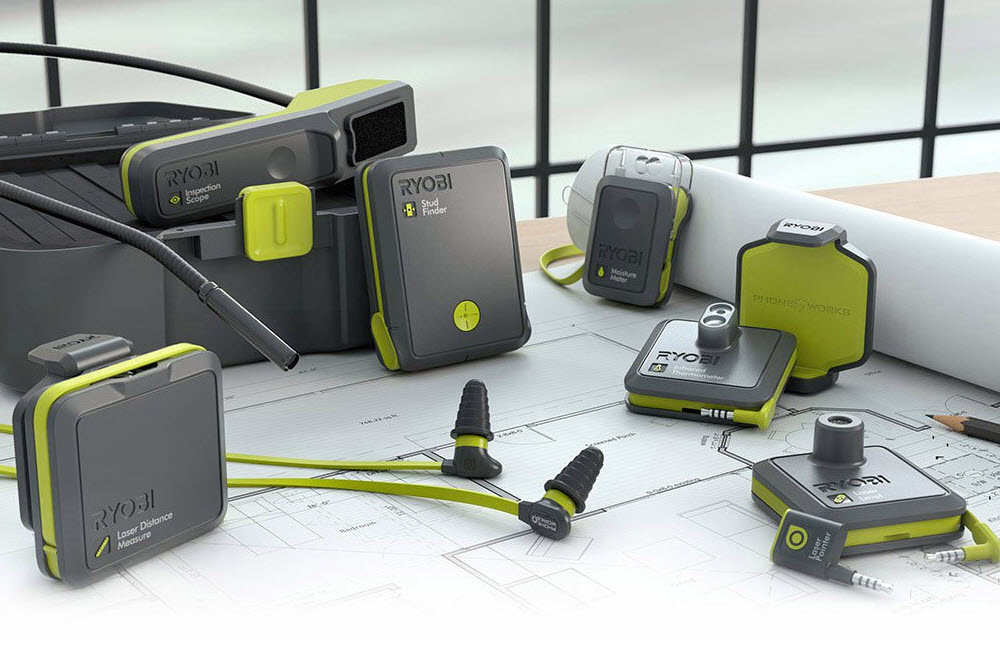 Mark McNairy Jogging Pants – American designer Mark McNairy kills two trends with one stone with his camouflage jogging pants. Under the New Amsterdam label, the Combat Higgins pants are your typical tapered athletic pants, but McNairy takes the time to throw in some fancy stripes along the cuffs. Did I mention these come in camouflage? McNairy was killing mens fashion for a minute, and it's sad to see that he just lends his name to tired projects. Or worse, he actually found it compelling to throw camouflage on a slowly dying trend.
Source: Mark McNairy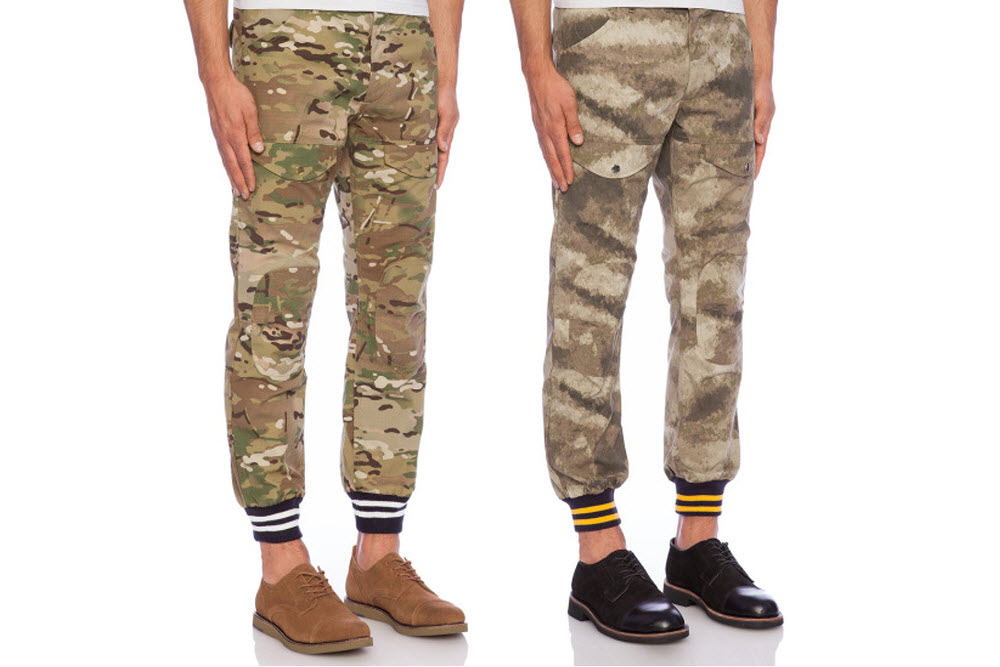 Barney's x Sperry Top-Sider – Barney's has worked with Sperry Top-Sider before on a series of boat shoes, but they skip sunny weather shoes for something for the cold winter weather. This project skips the usual low top and goes straight to the Chukka boot with the moccasin toe box. The uppers are made from a blend of premium leather and wool, while the outsoles arrive with an interesting marble design. The boots will retail for $175 and are available exclusively at Barney's.
Source: Barney's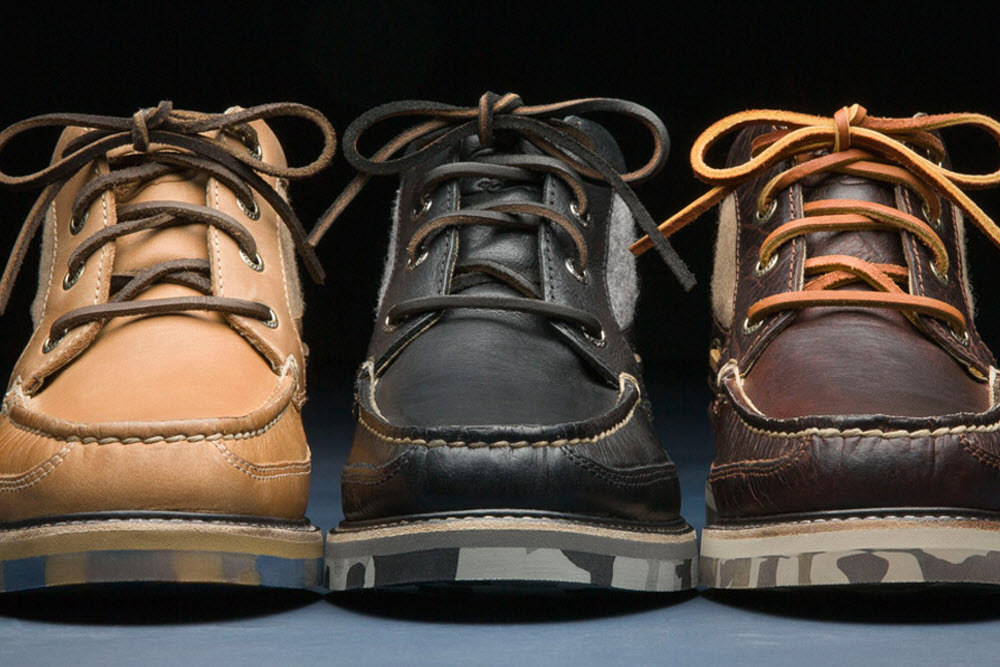 Polar Skate Co. x Carhartt – Polar is not to be confused with Poler in Portland. Conceived by a group of skate rats in Sweden, the Scandinavian brand has just teamed up with Carhartt WIP. The joint project features the usual fun of graphic t-shirts, and accompanied by some well-made work-inspired outerwear. The details for the jacket, vest and work-shirt is close to amazing, unfortunately this is also reflected in the price. Besides the apparel, the project also yields a series of decks, and a pen; nothing is complete without a pen.
Source: Polar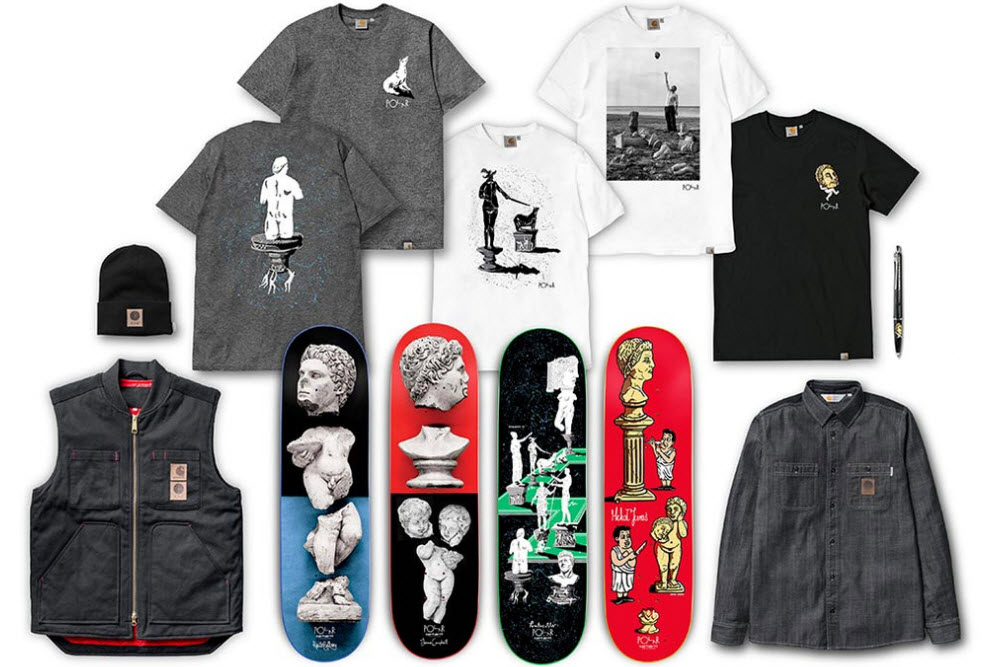 Tens – It took me a while, but I finally figured out that Tens sells sunglasses. I dug a little deeper and learned that Tens has also been one of the most successful projects from crowdfunding site Indiegogo. Using a simple acetate frame, The Classic is a throwback Wayfarer design that comes with a novel twist. The lenses for Tens has a tint to give it a pop, so that natural sunlight becomes a little more crisp and slightly more colorful. Take a trip to their site to get a full look into their line.
Source: Tens