It's not rare nowadays to see a good show in Greece with a new artist, even if they come from a far away exotic place like Los Angeles (okay, I'm sure people from Los Angeles probably think of us as exotic birds...). We have our good share of exciting shows, and we've seen almost anyone from Los Angeles perform in Greece, from Madlib to Flying Lotus to Gaslamp Killer to Allah-Las.
Musician Low Leaf and MC/producer Zeroh represent a new breed of artists coming from the City of Angels. Their first European tour was a good chance to experience new sounds and exercise our ears. They performed their mind-bending music at the new Tesla bar in downtown Athens and attracted a crowd ready to dive into this blend of analog and digital – harp with future beats. I got the chance to sit down with Low Leaf herself for the interview below.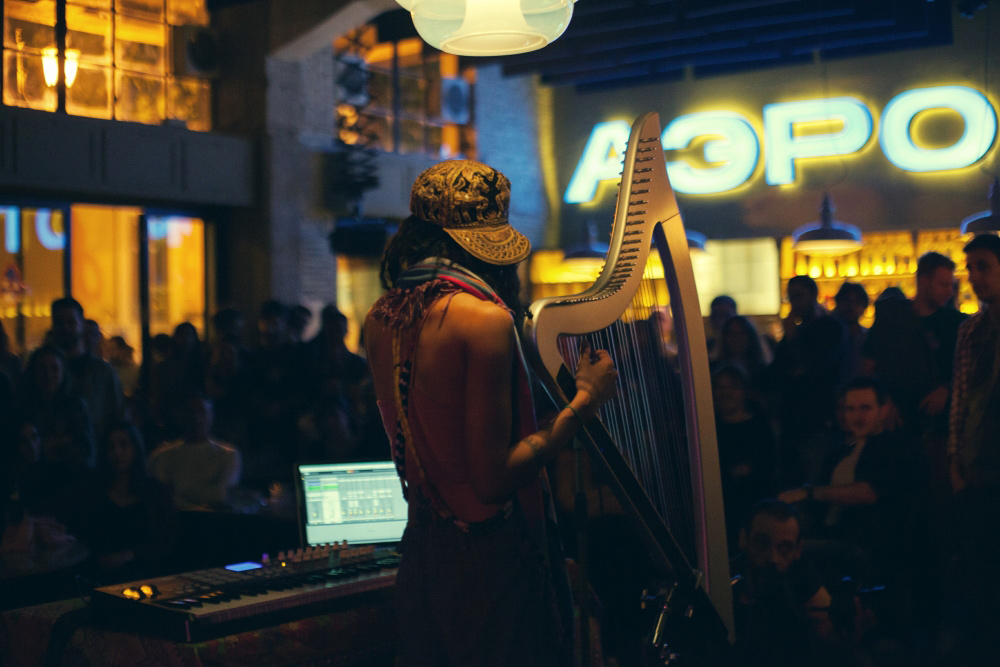 MANOS: How did the European tour go? Did you have any free time to see the city of Athens or other cities in Europe?
LOW LEAF: The tour was amazing, exhausting, transformative, and so worth it. I didn't get to see much of Athens because I had to fly to Italy the very next day. But I was able to catch the sunrise over the beautiful landscape on the way to the airport. I thought of the mythological spirits lingering in the air. I spent most of my days off in France, which was very beautiful and relaxing. Hoping that next time I return, I'll be able to stay longer in London!
How do you recall your early days as a kid getting into music? What turned you into production and how was the LA scene back then?
I was always attracted to music and naturally gravitated towards anything that had to do with music and the arts. I got into production when I was 14. I had already been recording my guitar songs onto my computer and wanted to incorporate electronic elements. I eventually started making beats when I was 18, because I got really inspired by hip-hop producers and experimental IDM producers.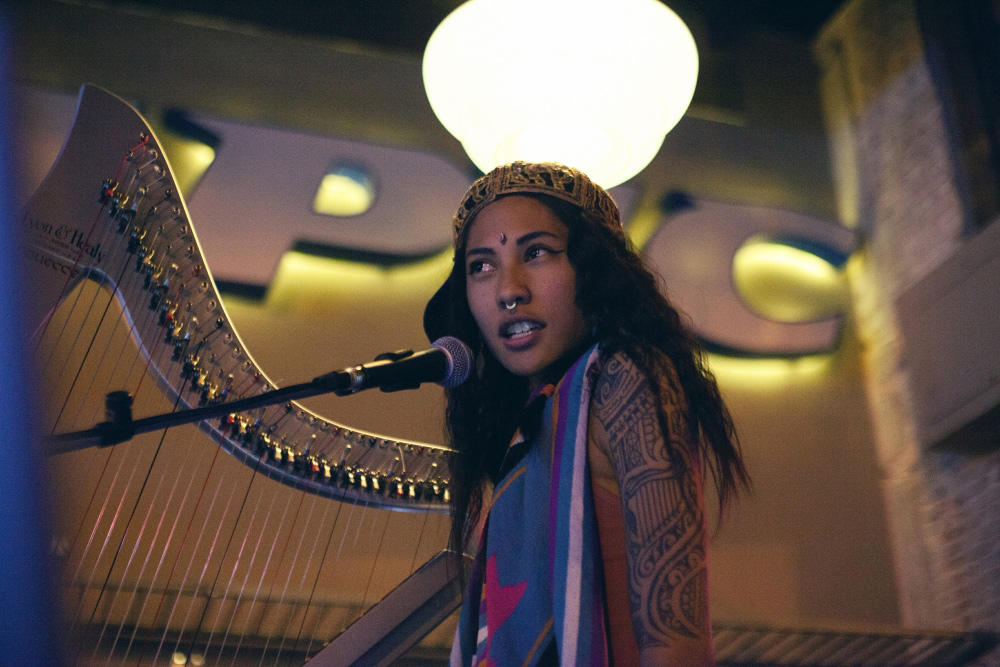 How did the harp come your way? Are you self-trained or did you have classical music training?
My mother asked me if I wanted to start playing when I was in 3rd grade. I had basic lessons for 2 years, then my harp teacher retired. After that, I abandoned the instrument to make way for piano, guitar, and beats. In 2009, I picked up the harp again knowing absolutely nothing, and just started writing on it by ear.
The Los Angeles beat scene was the thing a few years ago. Do you think it's even better and more free now without the mainstream press all around it? Do you feel part of this scene?
I'm not sure how to view it. I don't spend a lot of time going out unless I'm watching a friend perform or playing a show myself. I will say, though, that the creators out here are incredibly inspiring, innovative, and very free. I'm a part of this wave, as I'm a part of the planet and the collective consciousness. We all are.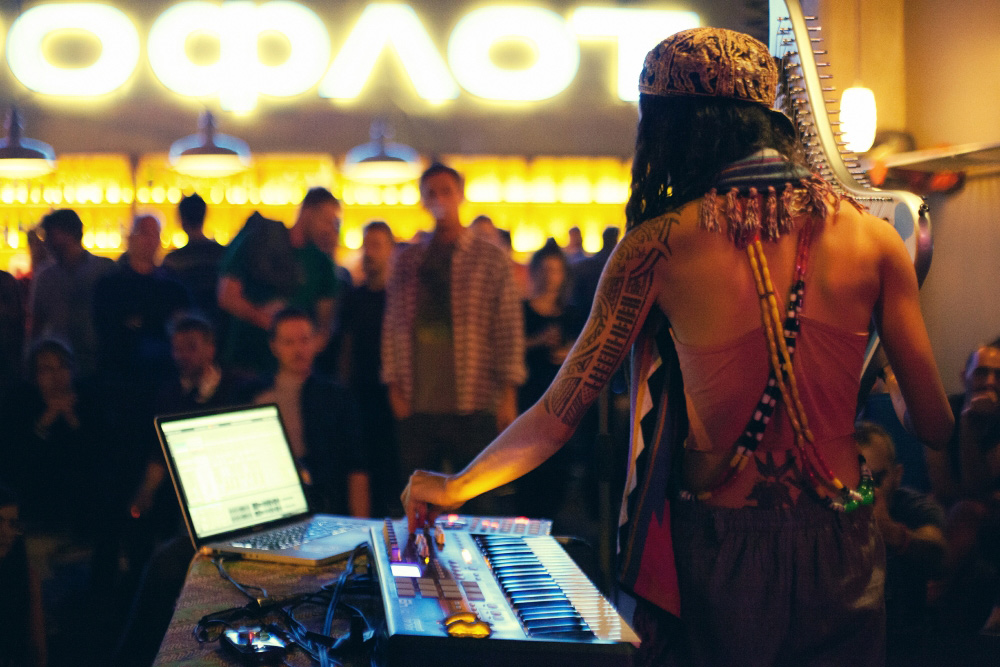 Still in Los Angeles, who are the musicians you are giving the most respect and have been close to you in this path?
I don't like listing names… But there are similar atoms out there who I feel are my spiritual family in some way or another. You can tell by vibration [laughs].
How often do you visit your roots in the Philippines? How are things there compared to the life in the USA?
I try to visit at least once a year. I'll actually be returning for the 2nd time this year in December though, so I feel lucky about that. Things are incredibly different, 1st world vs 3rd world realities. The culture, food, customs, and mentality [are] very different, and I always find myself stuck in the middle of both in this very detached kind of way – I don't feel like I'm completely one or the other. I'm cool with that, though. I consider myself a spiritual being reincarnated as an earthling, and this whole planet is home.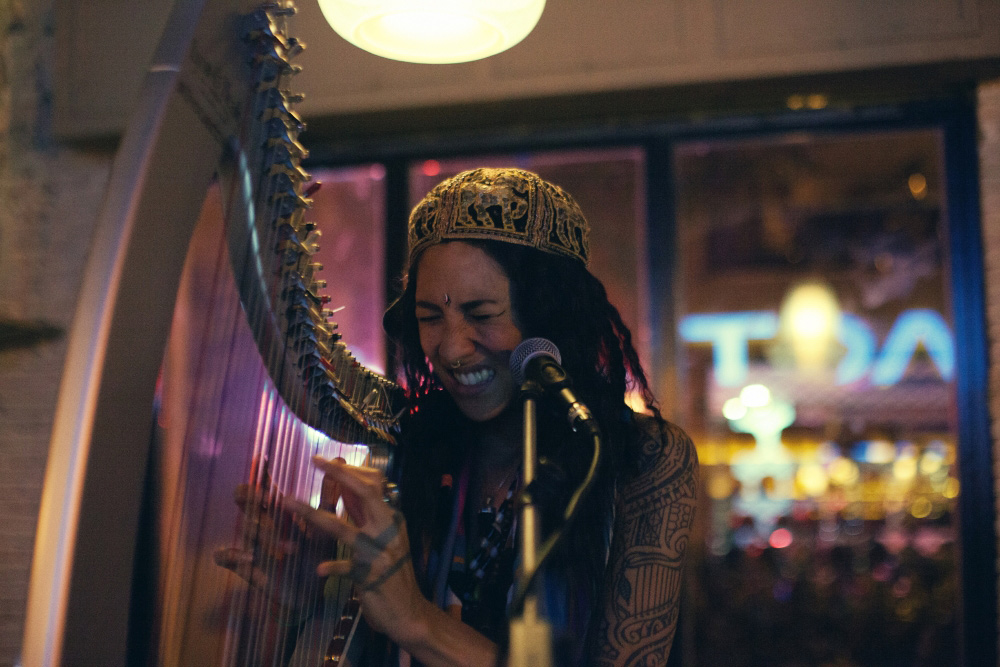 Your AKASHAALAY album is still fresh. How do you feel about this album? What does "AKASHAALAY" mean?
Thank you! Akasha in Sanskrit means "ether" and pag-aalay in Tagalog means "an offering." I feel pretty good about it till this day. It was my 1st project that had an intention beyond my own personal expression, as it is an offering to the Philippines.
What is the rest of 2014 bringing for Low Leaf?
I've been recording heavy since I got back from tour, so I look forward to being rooted and making music. For this year, I did the most traveling around the world that I've ever done in my life. I have AKASHAALAY dropping on 12″ vinyl very soon. And as I said earlier, I'm returning to the Philippines when December rolls around – 2015 is gonna be the one! New music, new visions, new realms.
::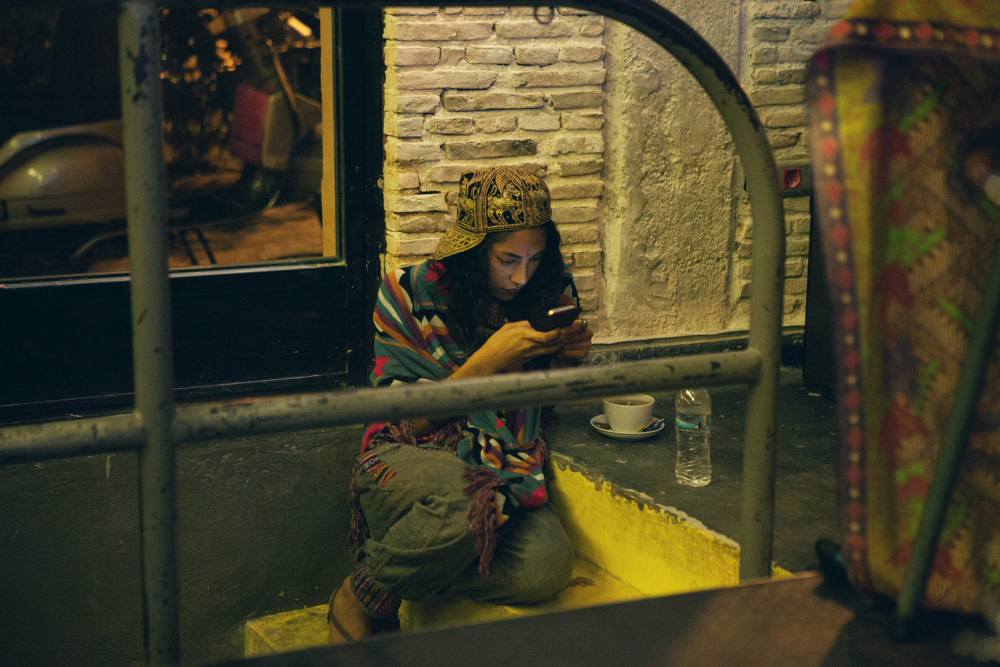 ::
Low Leaf official website: http://www.creatordiy.com
Zeroh in Bandcamp: http://horez.bandcamp.com