So I just got back from Vegas, visiting my friends at Agenda for the Las Vegas leg of the tradeshow. Just kidding, I don't have friends, and I was only there to kiss hands and shake babies. Bobby and I have been attending tradeshows for about 10 years now, and we've consistently watched Agenda take streetwear to the next level in the tradeshow arena.
There's a whole slew of brands in attendance this year, and I saw a lot of great things. Since we already covered Agenda Long Beach and New York, I wanted to go over the six things I saw that stood out the most. 
::
DeLorean DMC-12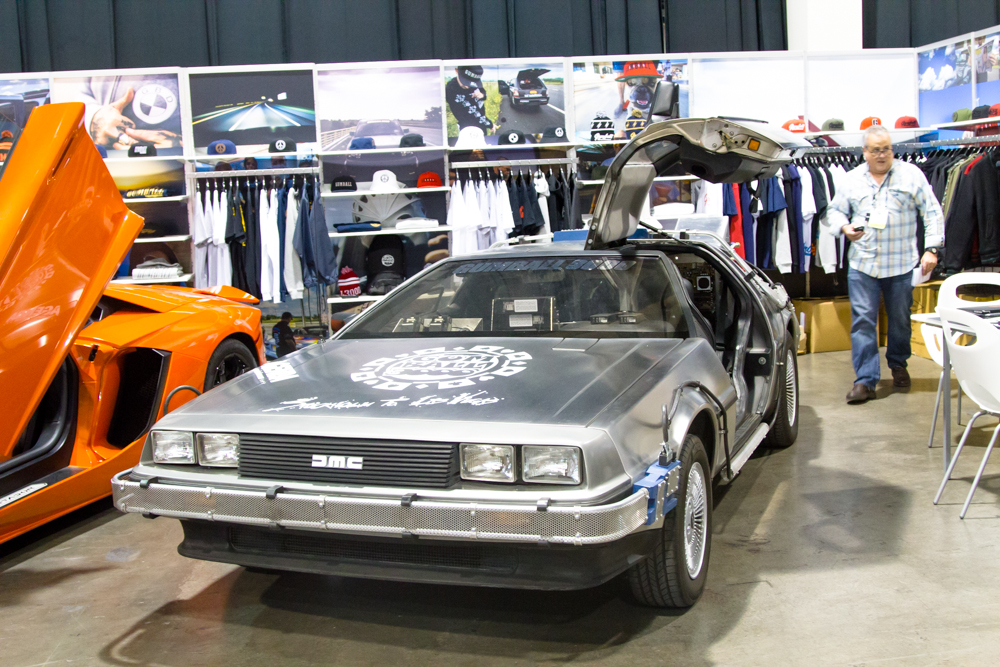 This was probably the most exciting thing we saw at Agenda – the DeLorean from Back to the Future Part II at the Gumball 3000 booth. Bobby's DeLorean is cool, sure (and probably more famous than he is) – but if I'm going to get a DeLorean, it's definitely going to look like this and blow Bobby's out of the water. It'll be like my iPad to his Etch-a-Sketch.
::
Darryl McDaniels of Run-DMC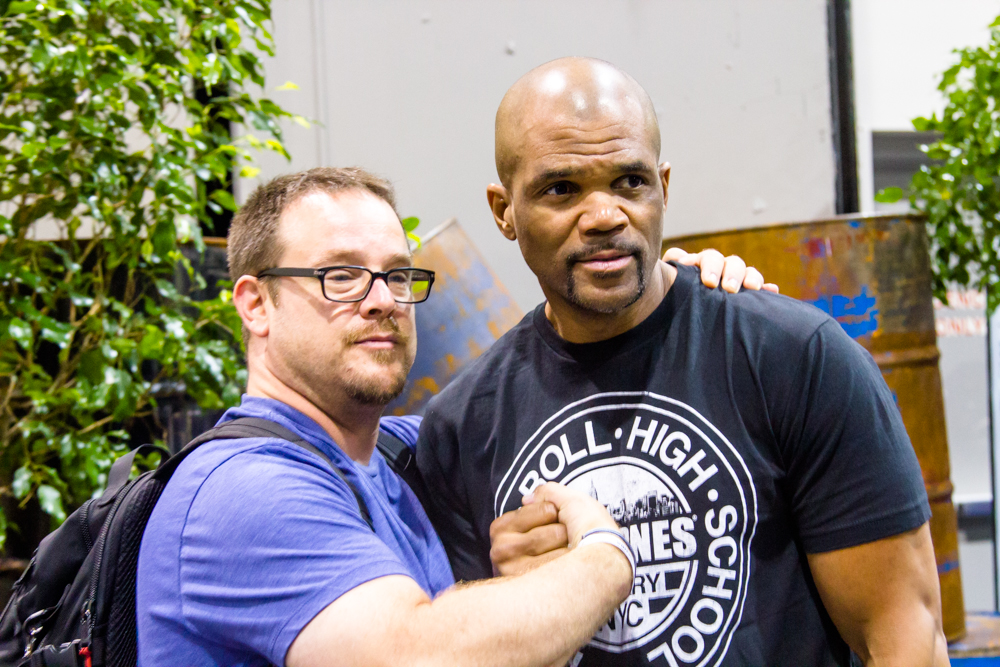 I was walking with Stash talking shop, you know, catching up. The next thing I know, Stash isn't listening to me anymore, drops his shit, and completely fans out because he spotted DMC.  He even forced me to take a picture of the two of them like I was just some innocent bystander! All jokes aside, Run-DMC is one of the greatest. The Aerosmith x Run DMC song was my jam when I was a kid, so getting to meet him was awesome.
::
Brooklyn Dom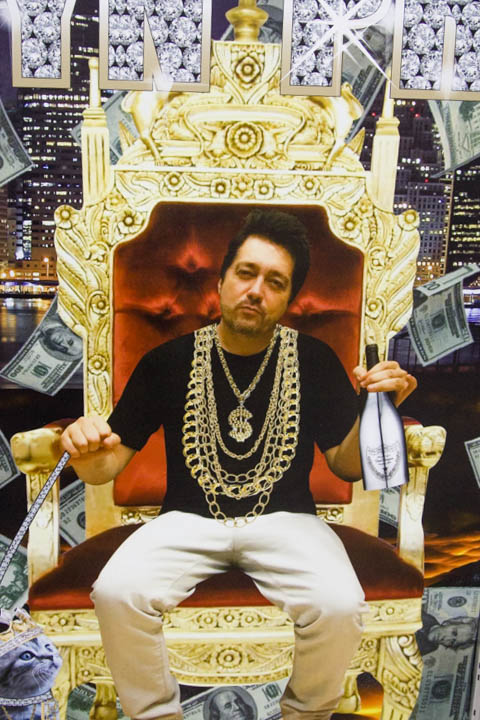 Dom putting himself on a throne with a kitten on an iced-out leash, No Limit Records style? Best thing I've ever seen. Only someone like Dom can be a big enough asshole to pull this off.
::
Poler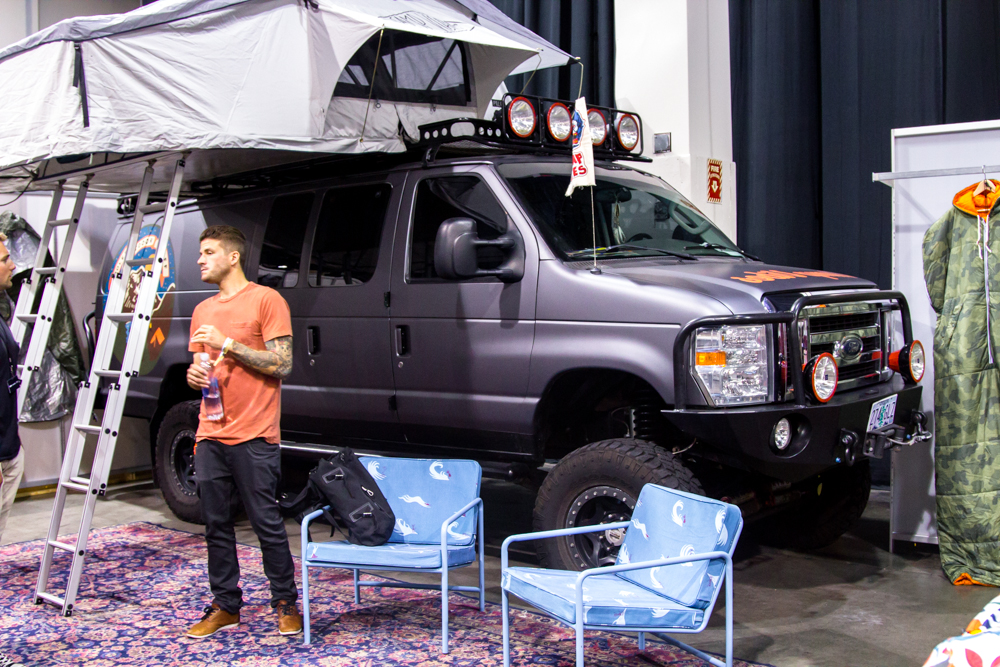 Poler Stuff – innovative wilderness apparel with printed tents and colorful sleeping bags. The monster truck in their booth was pretty impressive, and really gave us a feel for the summer and the spontaneous out-of-the-car adventures the brand is all about. Look out for our upcoming interview with them that Cullen's doing.
::
Mr. Flawless
It's incredible that Mr. Flawless was displaying literally millions of dollars of jewelry at an apparel tradeshow booth. Here, he's holding up his collaborative piece with the artist Naturel. Sorry, Kia, but the next piece of jewelry I'm getting is from Mr. Flawless.
::
40s & Shorties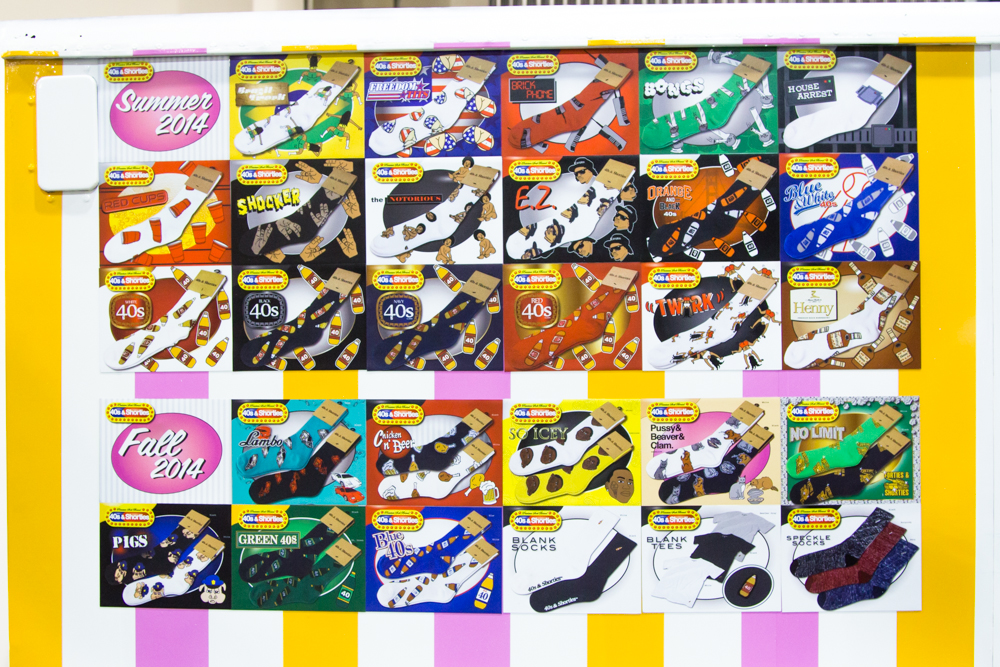 This was the greatest booth at the show, hands down: 40s & Shorties' decked out ice cream truck. It's easily the most original idea at Agenda, and still hasn't gotten old the last few times I've seen it in Long Beach and New York. Check out the "House Arrest" socks. Great ideas. Great presentation. Very on-brand.
Sorry for all my shitty photos. I'm not a professional photographer – and neither is my photographer.
::
Read more:
Watch our coverage of Agenda Summer 2014 Long Beach and Agenda Summer 2014 New York.