This is the story of the Lower Haight Silly Pink Bunny. Before this drawing, the bunny was actually a huge sculpture made by local artisan Jeremy Fish which rested on the corner of Haight and Laguna Street.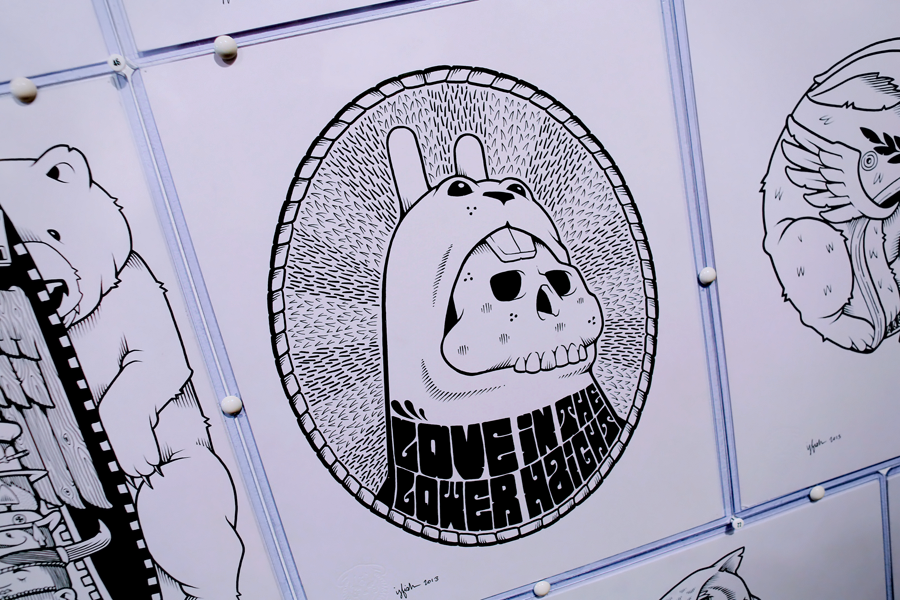 As change has been, the reoccurring theme here in San Francisco, developers had plans on bulldozing the lot to make way for future rental units. Word spread throughout the city and a local resident took it upon himself to rescue the bunny from its demise even though Jeremy Fish had already convinced the contractors to not destroy it.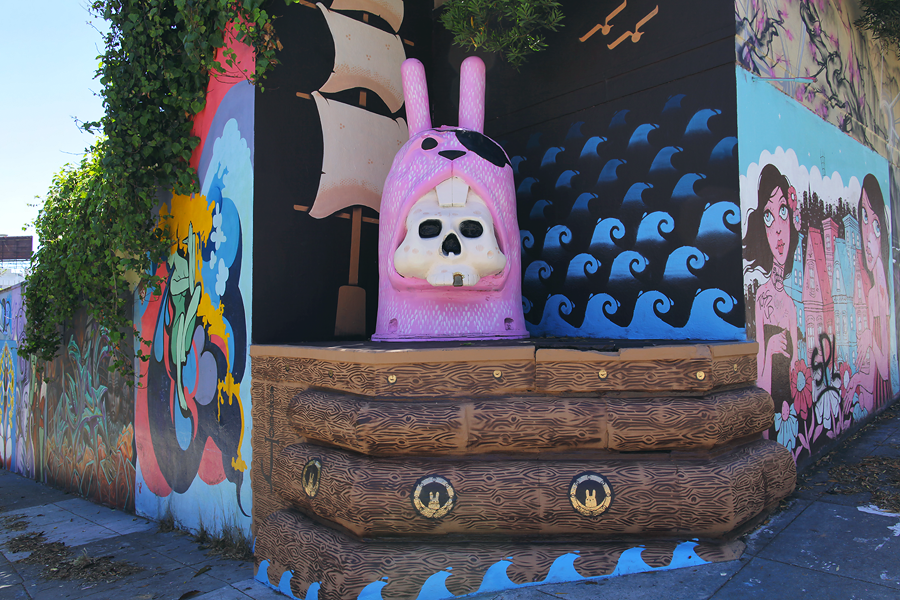 After a little recovery mission with the help of the neighborhood and social media, the bunny was later returned to its home where it sported a new eye patch and gold front tooth.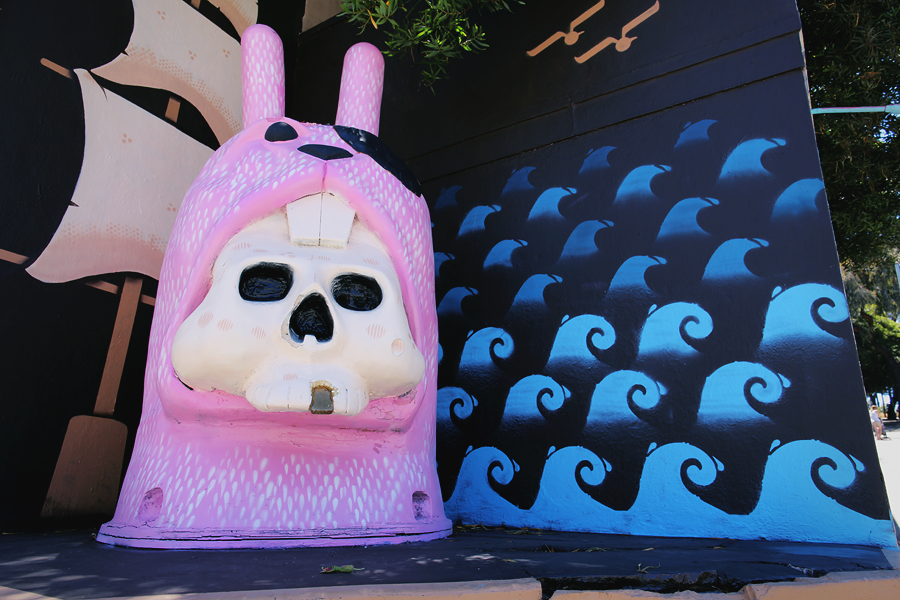 The lot has since been torn down along with the original bunny, but a bronzed replica will be made and placed back in the same location once construction is complete. It will act as the gateway to the Lower Haight District and hopefully become a relic for the new generation of residences in San Francisco.
This is just one of the many stories lie within Jeremy Fish's artwork. This past Friday, he displayed over 100 pieces of black and white drawings at his new solo show Yesterdays and Tomorrows. The artworks span back as far as 10 years, each  all holding their own personal message and adventure.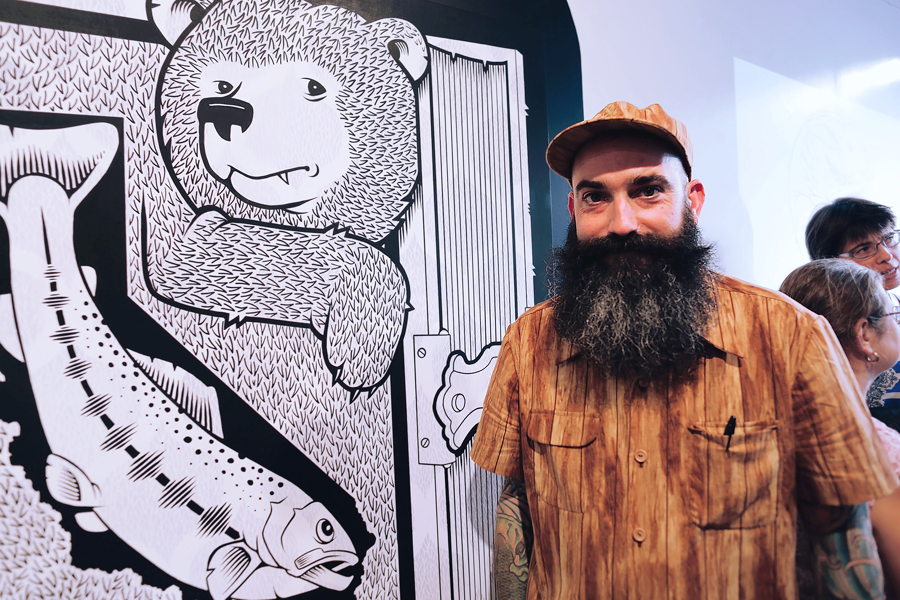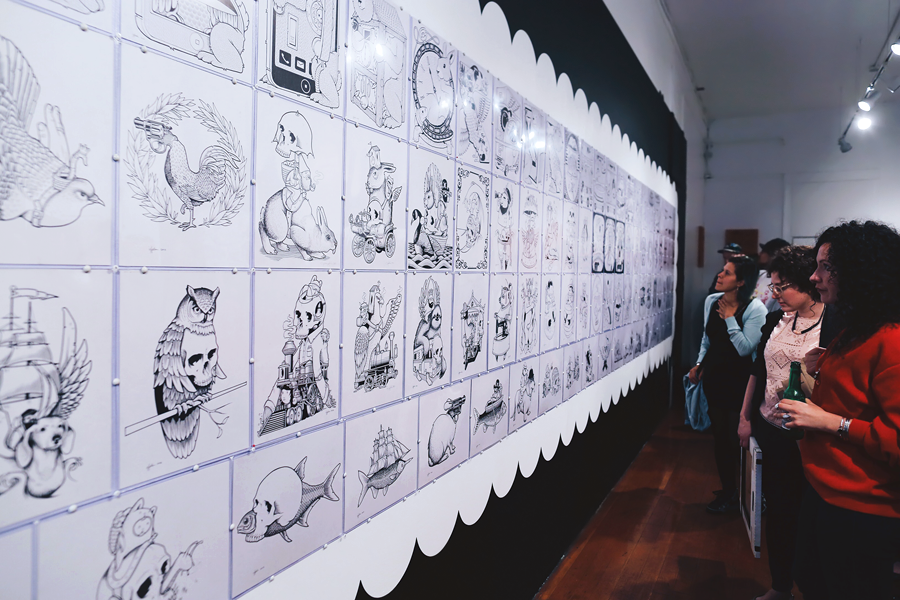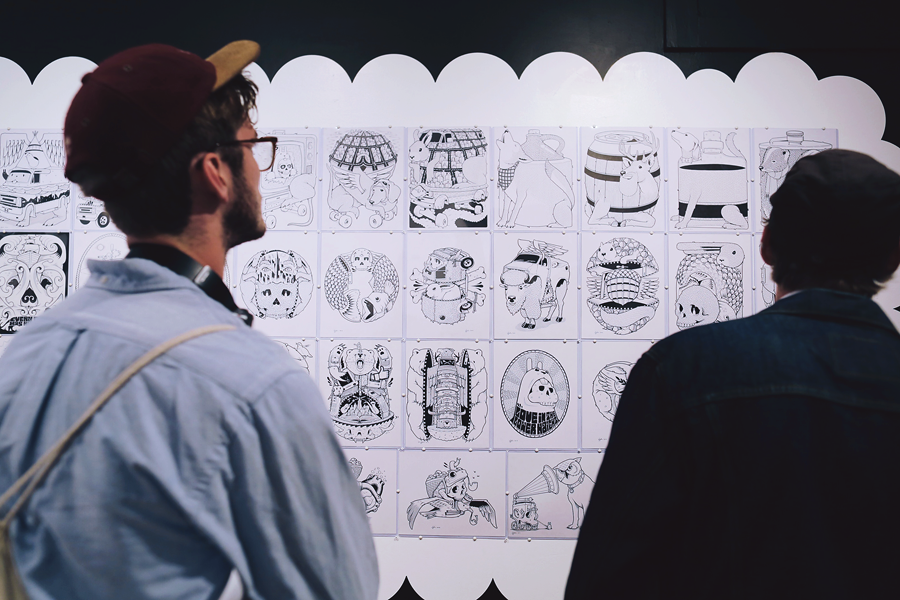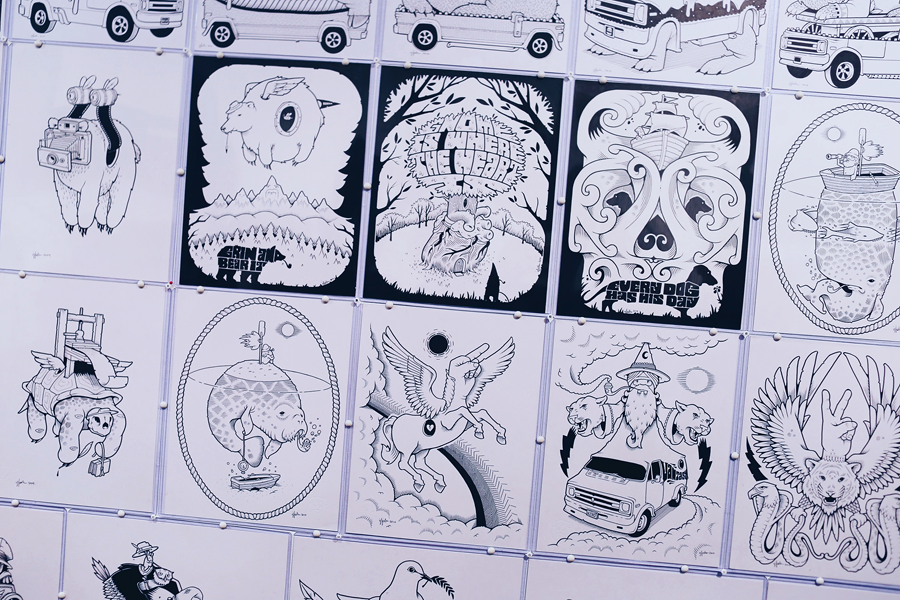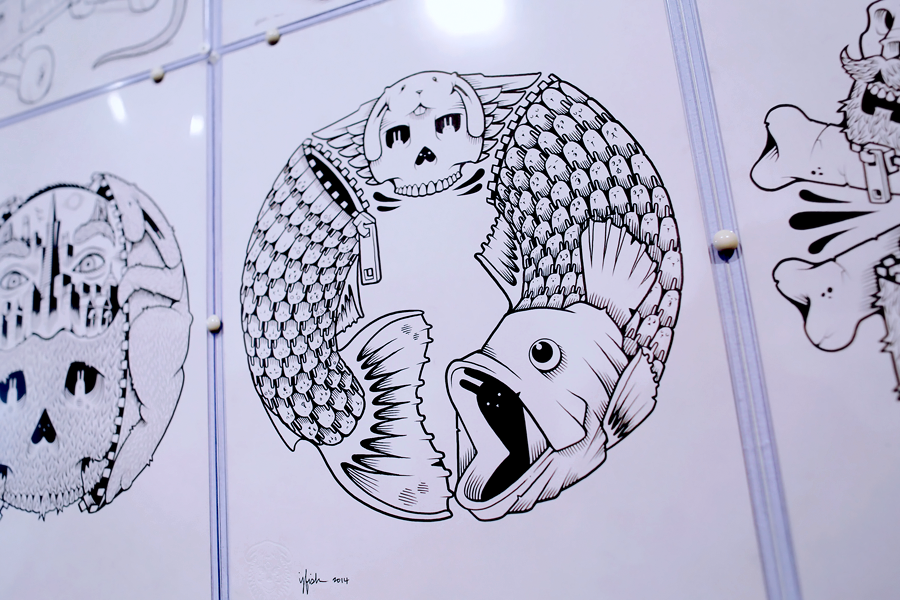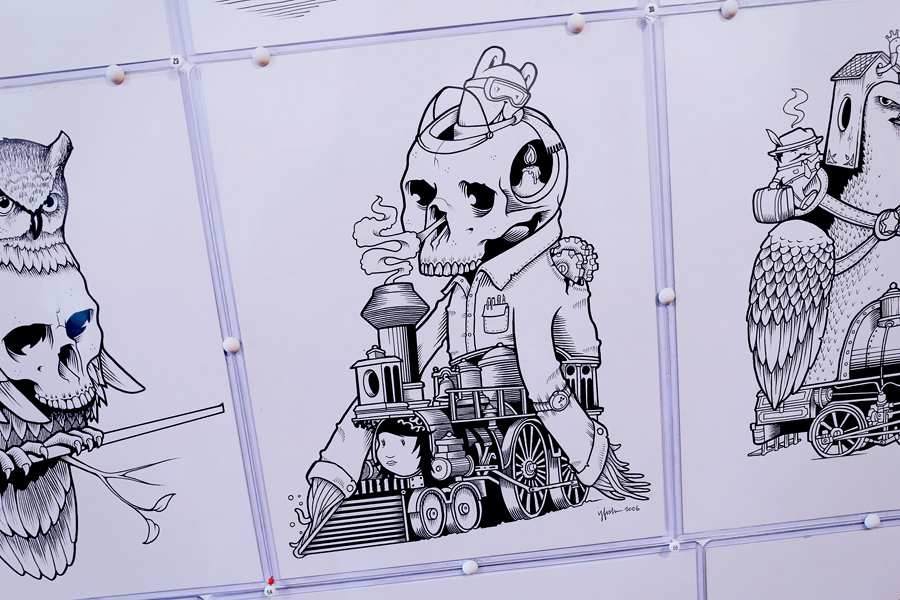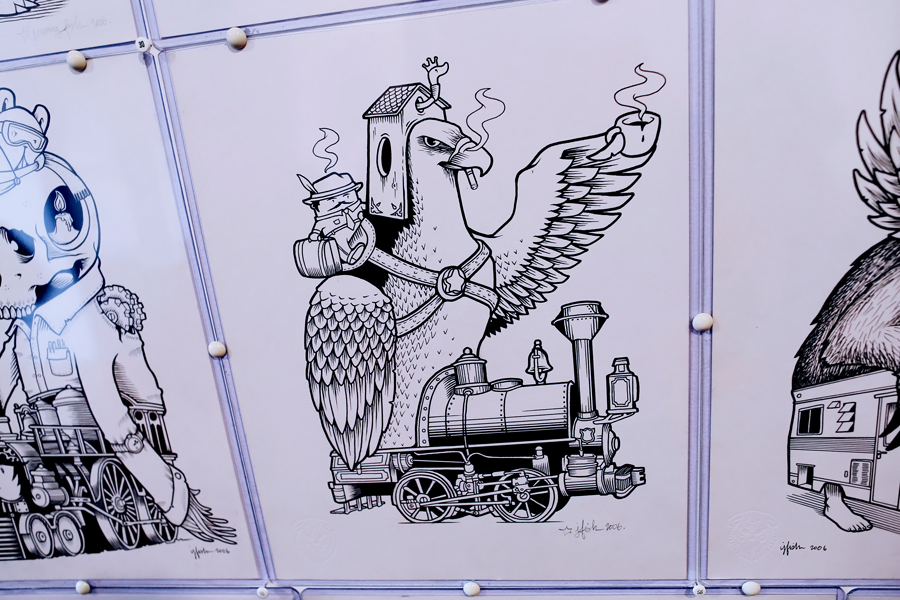 And a gem of my own as a moderate collector of Mr. Fish's more affordable work. This is the super limited FTC X Jeremy Fish laser-etched skateboard deck that was released a couple of weeks back and sold out in minutes.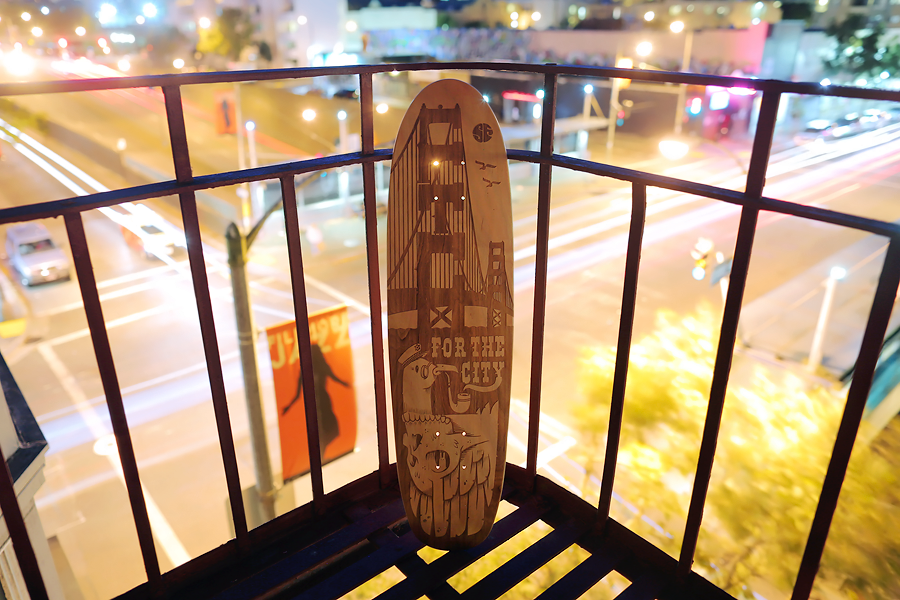 Be sure to check out his show, running till September 13th at FFDG.
FFDG
2277 Mission St.
San Francisco, CA 94110
Hours: Wed – Sat (1-6pm)