Wow, what a wild ride it has been. Today, The Hundreds turns 16-years-old. Hard to believe, really. In streetwear years, we're approximately 104, so to still be not only hanging around but thriving and creating some of our best work is something we're extremely proud of as a team. We'd like to thank all of you for supporting the brand over these last 16 years by filling your closet with our ideas, reading our stories on the blog, showing up each and every time we throw an event, and overall just caring about The Hundreds. It means the world to us, and we're as dedicated as ever to bringing you the best stories and products we possibly can. Here's to another 16, we hope you stick around for the ride.
July 23rd, 2003 was a crazy time. Besides the greatest streetwear brand in the world being created (totally unbiased), a lot of other great things happened that day.
First, one of television's greatest shows ever started on the very same day. That's right, Reno 911 and The Hundreds were born the exact same day. Hey Comedy Central, answer our phone calls one time maybe, let's get this collab going.
Also, ice cream cones were invented on July 23rd so that's pretty great.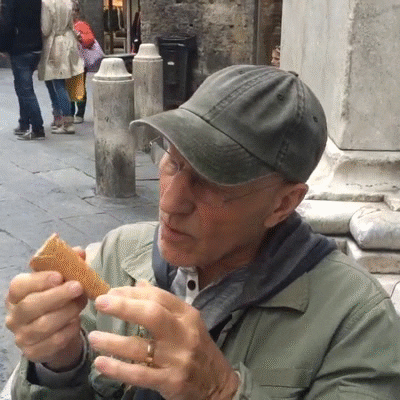 As far as other prominent people The Hundreds shares a birthday with, the list is pretty impressive. I don't want to say we have the best birthday of all the birthdays but this list speaks for itself.
Harry Potter himself, Daniel Radcliffe. Happy 30th this year, Harry.
Woody Harrelson also shares a birthday with us. He celebrated a little early at Wimbledon last week.
BIG RIP to Philip Seymour Hoffman, who would have been 52 today.
The long list of legendary July 23rd birthdays doesn't end there, either. We share our special day with Marlon Wayans, Slash, Monica freaking Lewinsky, and THE GLOVE Gary Payton.
Happy Birthday to everyone who is celebrating with us today! We had a little party at the office, check it out below. Make sure you all wish us Happy Birthday on social or you're not really our friends, ya dig.
Time flies when you're having fun. Happy #SweetSixteen to The Hundreds! In lieu of gifts, feel free to just order stuff on https://t.co/NiDUsjgVaj and we'll send you gear as a party favor. pic.twitter.com/CS502kCT2B

— The Hundreds (@thehundreds) July 23, 2019
***