[UPDATE :: RSVP CLOSED]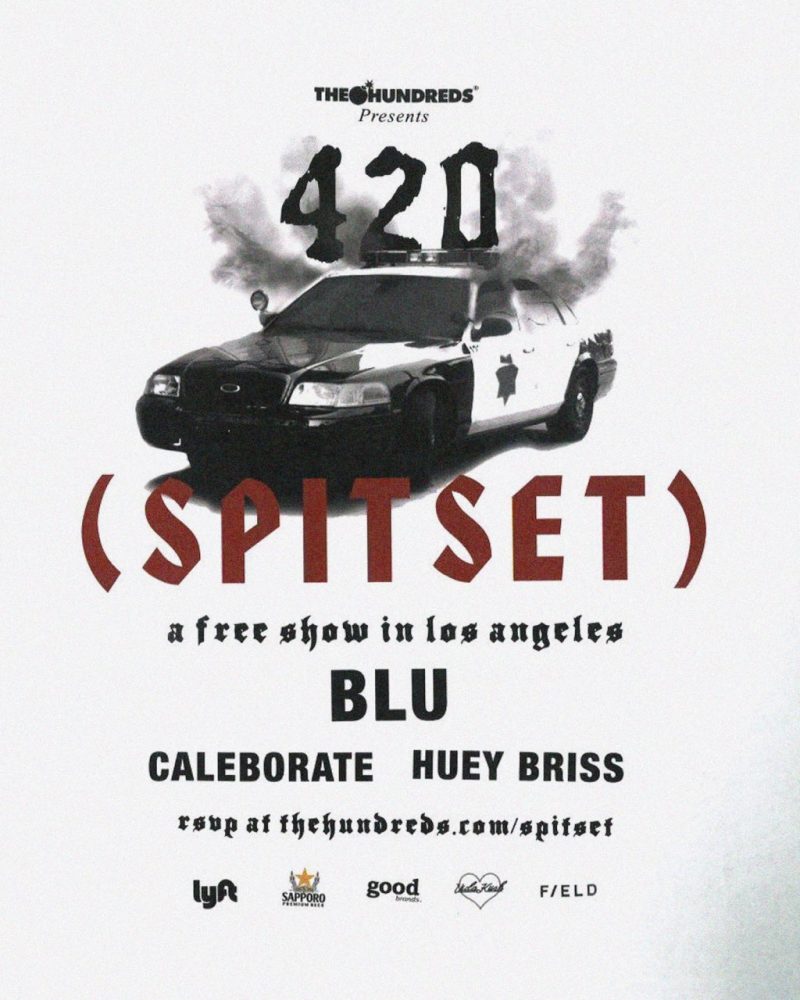 Dearest LA,
Keep your 420 plans open, we're throwing a Spitset at a secret location. RSVP now to make sure you're on the list. We'll send location before doors open at 8 PM on Saturday. 21+ to get in. RSVP is non-transferable and does not guarantee entry if you show up unfashionably late and the function is already going crazy. RSVP closes at 4 PM on Saturday.
Performances by Blu, Caleborate, and Huey Briss, plus special guests.
Free beer from Sapporo, cannabis activations and giveaways by Field Extracts, Vida Kush, Dummie Bears, and Goodbrands Co. Get discounted rides via Lyft by using promo code: SPITSET
Love,
The Hundreds