Do you even have a New Year's Resolution? Mine is "stop crying at work." But I work from home, so if I stop crying at home, where will I cry. Maybe I should change my resolution to "cry more in public." Boycrying is really in right now. Also, "throw out snotty tissues from pockets once in awhile."
Oo, I know a good New Year's Resolution for you!
SMELL BETTER.
I'm not saying you smell bad. Like, rule number 3 in writing is "don't tell your reader that they smell bad." I'm just saying that there's room for improvement. You kind of smell like dried milk right now. Maybe it's your moisturizing cream. If you hydrate, you won't need to use so much moisturizing cream.
Anyway, here are a few scents released over the past few years that will give your nose a beautiful start to 2017 even if the rest of your body lives under a fascist government that wants to suffocate your will to live.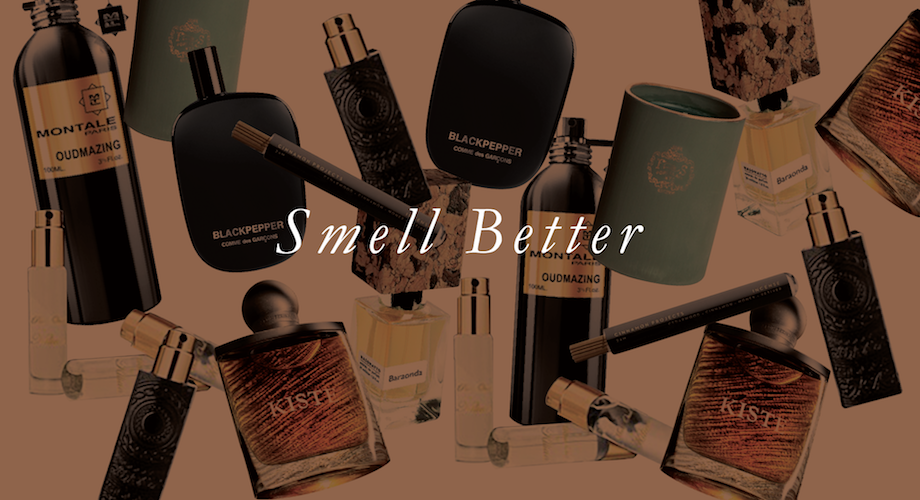 Nasomatto – Baraonda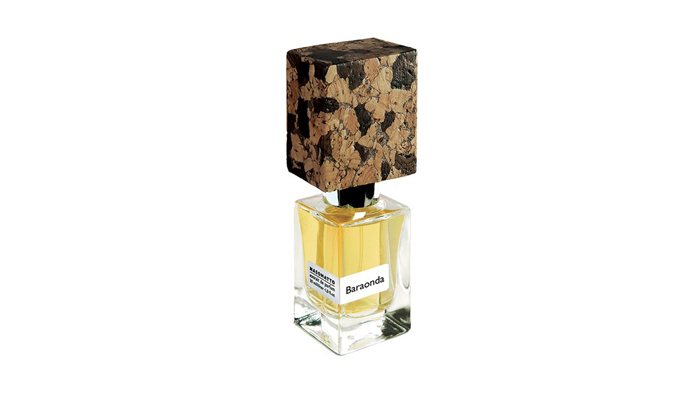 Alessandro Gualtieri, the man behind Nasomatto, is the mad scientist of perfumery. He travels the globe seeking crazy materials, and blends some of the most powerful and distinct perfumes in the world. His latest, Baraonda ($185/30mL), is his most "normal," but it's still a trip to a crazy intoxicating world. When you first spray it on, it's seriously boozy—like sticking your nose in a bottle of fine Jamaican rum—but it becomes even more spacious and handsome as it dries on your skin.
Notes: Cognac, ash, blackberries, leather
Perfect for: The intellectual who spends hours philosophizing at a posh bar with red velvet club chairs
Montale Paris – Oudmazing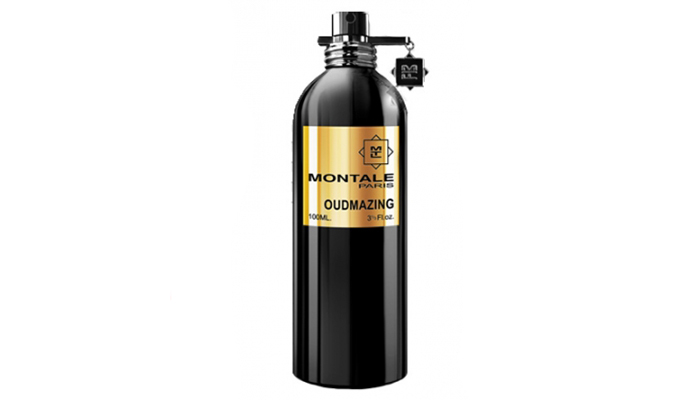 Oud is one of the most popular notes in perfume right now. What is oud? So, when the Southeast Asian Aquilaria and Gyrinops trees get infected with the ascomycetous fungus, it produces a resin to fight it off. The resulting agarwood that's soaked with this resin is called oud. It's usually described as animalic—that's perfume-speak for "smelling like a horny animal's pheromones"—and woody, which, duh. That said, Montale Paris's beautiful new Oudmazing ($170/100mL) only has trace hints of oud, but is big, ripe, and fruity with fig, floral, and leather notes rounding it out.
Notes: Oud, orange, fig, leather, musk, jasmine, patchouli
Perfect for: A DJ on tour through the Andes who wants everyone to remember him or her
By Kilian – Olfactive Harmonies Travel Sets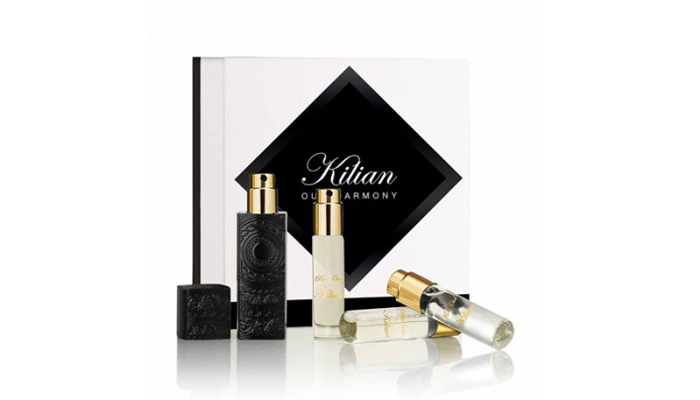 By Kilian's Kilian Hennessey is a legend in the perfumery game. The grandson of the founder of LVMH group, Hennessey has probably the most refined taste in the world. This year, his company released four Olfactive Harmonies Travel Sets ($160/set). Coming in Floral Harmony, Sweet Harmony, Woodsy Harmony, and Oud Harmony, the kits contain four 0.25oz vials each of By Kilian's greatest hits.
Perfect for: The travel companion with expensive eyeglasses who wants to smell as good as they look
Slumberhouse – Kiste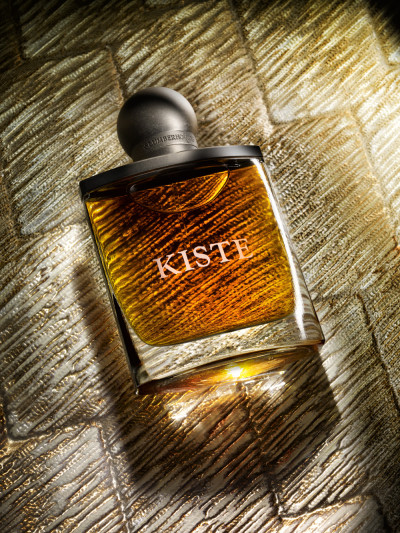 Even though this came out in 2015, it's still a gamechanger. Perfume fans everywhere go crazy for the bold blends that Slumberhouse comes up with, and Kiste ($160/30mL) is no exception. Imagine being at a backyard barbecue in Alabama, and you get served a big glass of peach tea. Then someone hands you a fine Cuban cigar. That's what you'll smell like if you put this on. It's uncanny.
Notes: Tobacco, peach, tonka bean, honey
Perfect for: Someone who either came from the South, or who wants to make believe they're from the South
Joya – Foxglove Scented Candle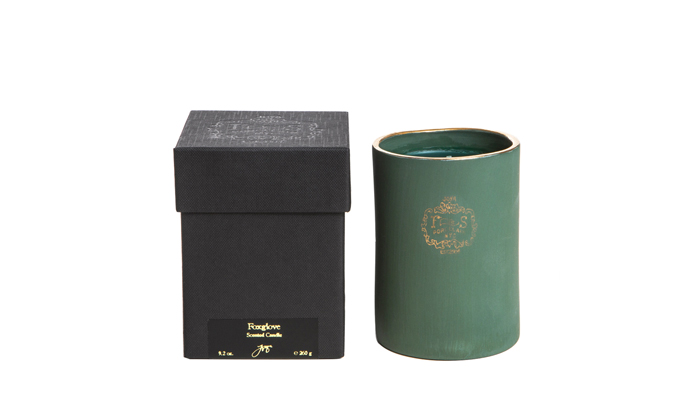 Foxglove is actually an odorless flower—but Joya's founder Frederick Bouchardy (read our interview with him HERE) declared it the "mascot" of the scent of Manhattan when he found out that it once covered the island in the 19th century. Bouchardy and perfumer Rayda Vega released a perfume version in 2014 inspired by the flower. Their new-ish Foxglove Scented Candle ($78) has the same snug notes of jasmine and honey, and we think it's as divine as nap in the park.
Notes: Jasmine, honey, hyacinth, green grass, white musk
Perfect for: That woodsy babe in an apartment with hardwood floors who you could imagine laying on a blanket in a park drinking tea in Spring
Comme des Garçons – Blackpepper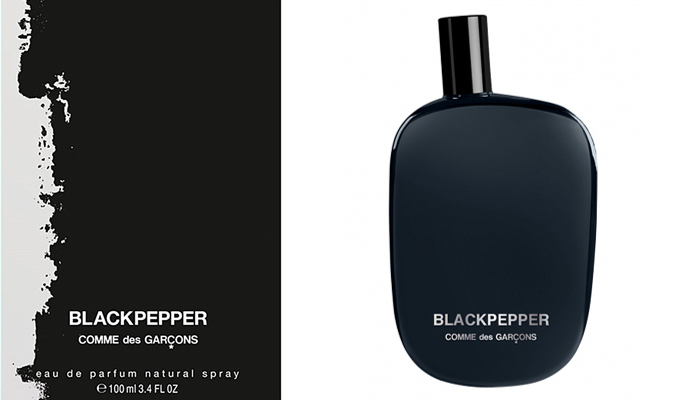 If you really want to make an olfactory impression, Comme des Garçons' Blackpepper ($131/100mL) is the way to go for that freshly milled feeling. Blackpepper has a really warm scent, and is extremely dry, so it gives off that sort of hot desert hotel pool vibe. Which is all to say, this is probably one of the sexiest scents of the year.
Notes: Black pepper, cedar, leather
Perfect for: Your cool friend who has insane dance moves and a dreamy body
Cinnamon Projects – 2AM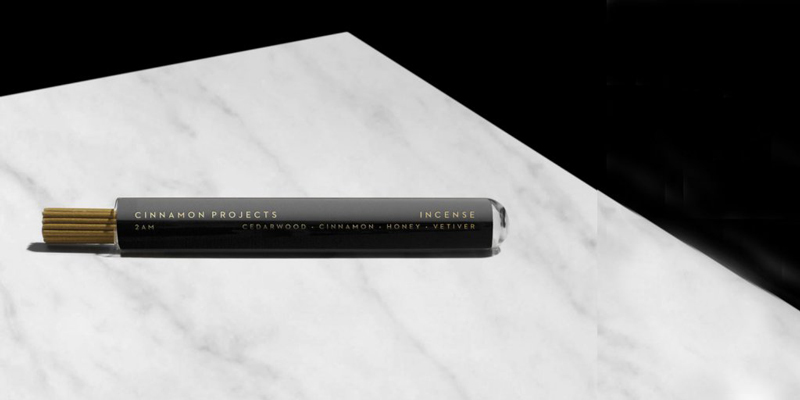 We love all of Cinnamon Projects incenses, but 2AM ($30 for 25 sticks), with its cedarwood, cinnamon, and vetiver burn makes anyone's house smell perfect for that nightcap. And if you want some sleek design to go long with it, we like their Circa Mineral burners ($240) that hold the sticks in semi-precious stone discs of amethyst, black onyx, and the like.
Notes: Cedar, cinnamon, vetiver, honey
Perfect for: That person who you know keeps their house spotless, but also loves to have people over for an after-afterparty after the afterparty
***