Camping is something that has never made sense to me. I have never understood why people would want to go live outside for a few days without key amenities when they have a home.
And yet, earlier this month I found myself on assignment in Bakersfield, California camping for three days at the annual Lightning in a Bottle festival. I slept in a tent, took a shower outside, and relied almost too heavily on the free wifi in the press area. Unlike the rest of the festival goers, I wasn't there to explicitly enjoy myself. I was there to further understand the festival and walk away with an experience worth writing about and documenting to forever live on the internet.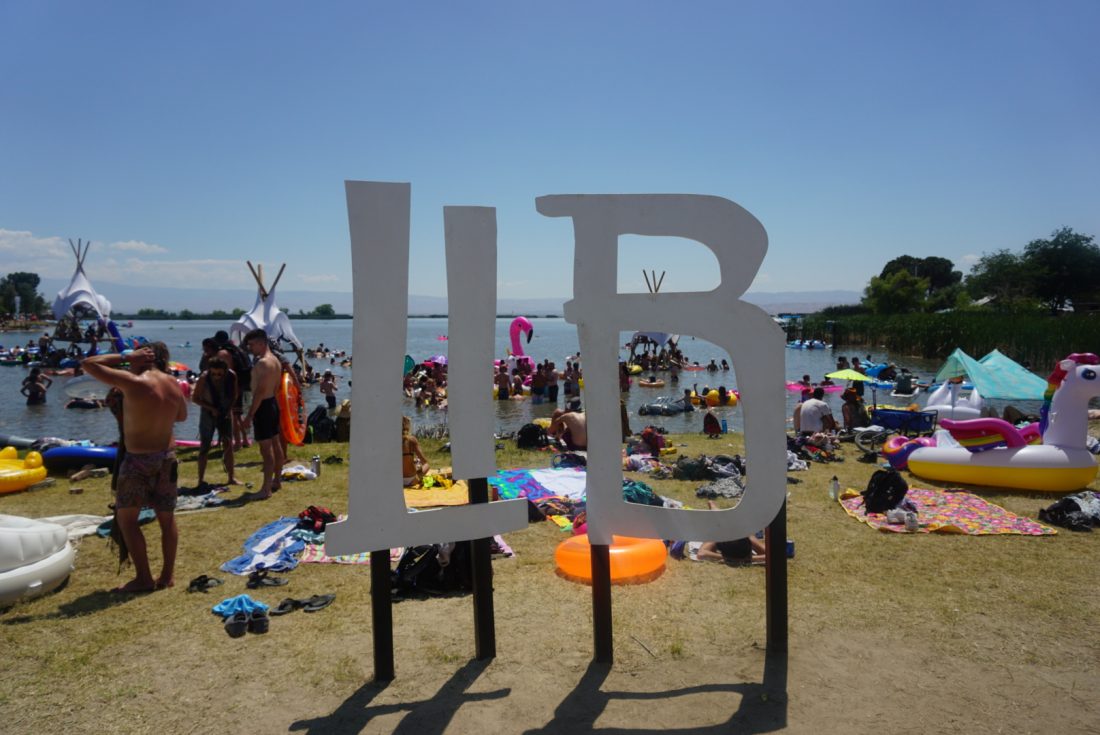 In recent years, there's been an influx of festivals popping up across America. Outside of legendary American festivals like Coachella and Burning Man, smaller ones like Camp Flog Gnaw, Made in America, and Panorama have attracted new fans to the festival scene. Lighting in a Bottle exists as a sibling-festival to Burning Man. The five day festival from the Do LaB promoters features live music, food vendors, lectures, crafts, swimming in the lake, yoga, learning kitchens, and more.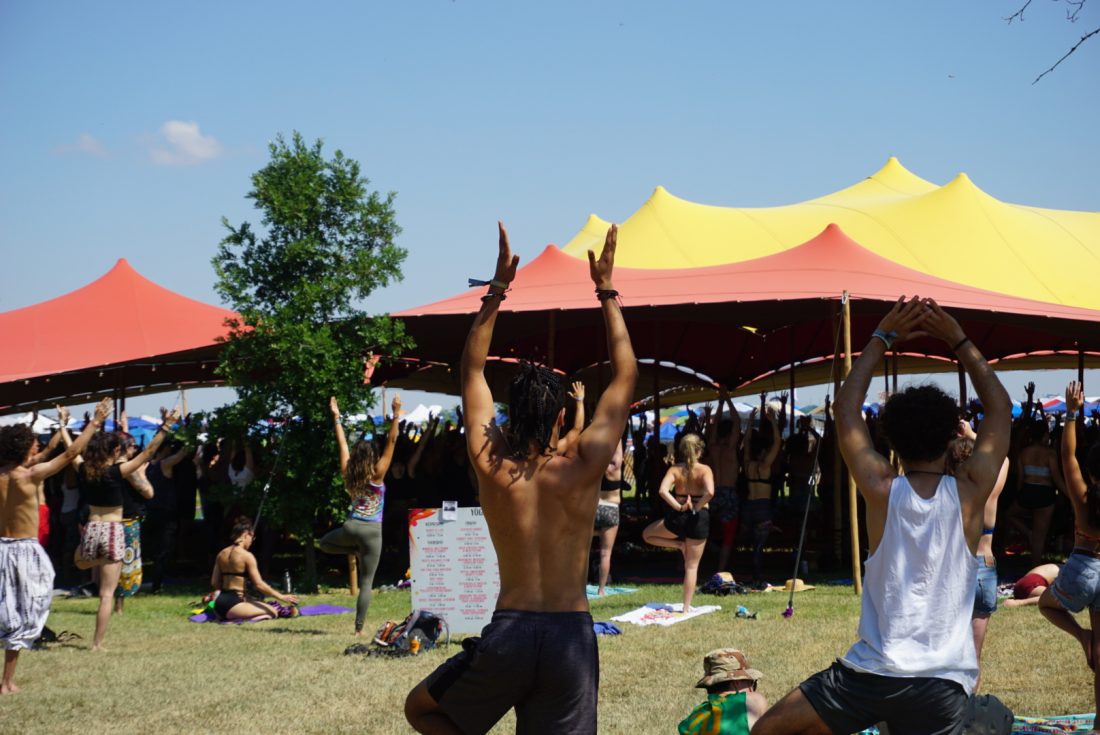 I left Los Angeles along with two other LA-based press friends to head to Bakersfield on Friday, May 10th. Our two-hour drive was at the hands of a friendly publicist who was working for the festival. Outside of his regular press duties, he was tasked with driving us to and from the festival. Once we arrived, admittance had been halted as festival security was waiting for a nearby storm to pass. That lasted roughly 30 minutes. While we waited, we watched some college-aged kids blissfully mix whiskey and Coke (soda) in the car next to us. Eventually, their pregraming was put on hold and we were let into the campgrounds to begin our 3-day excursion.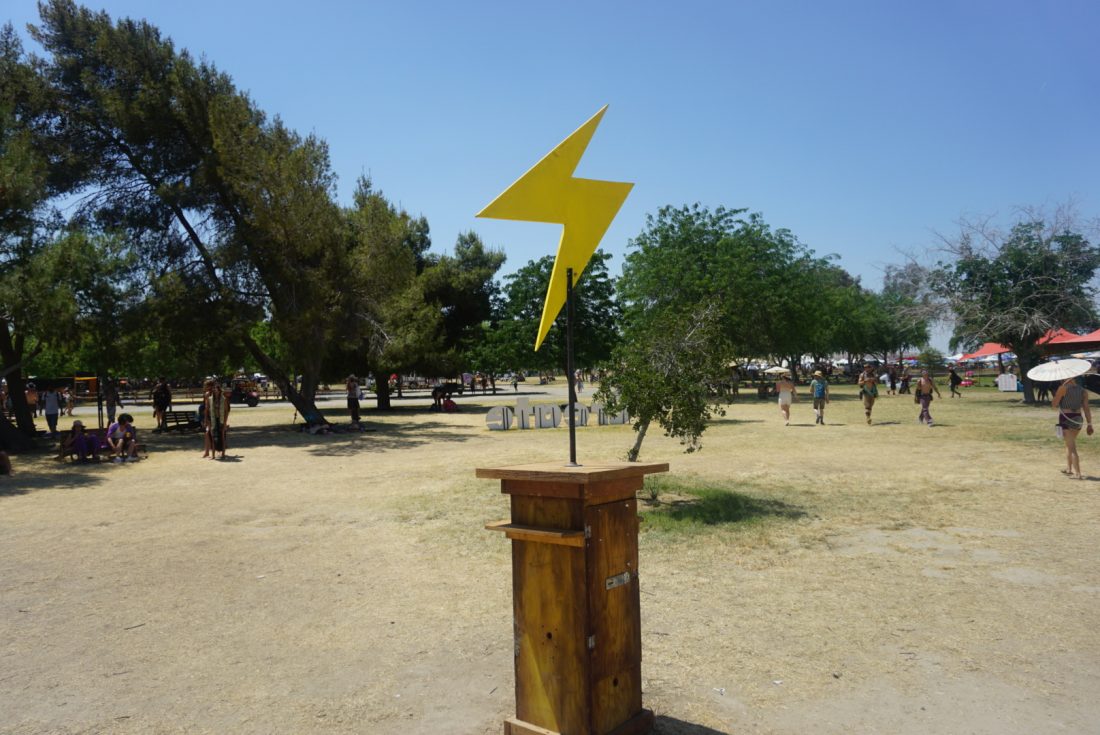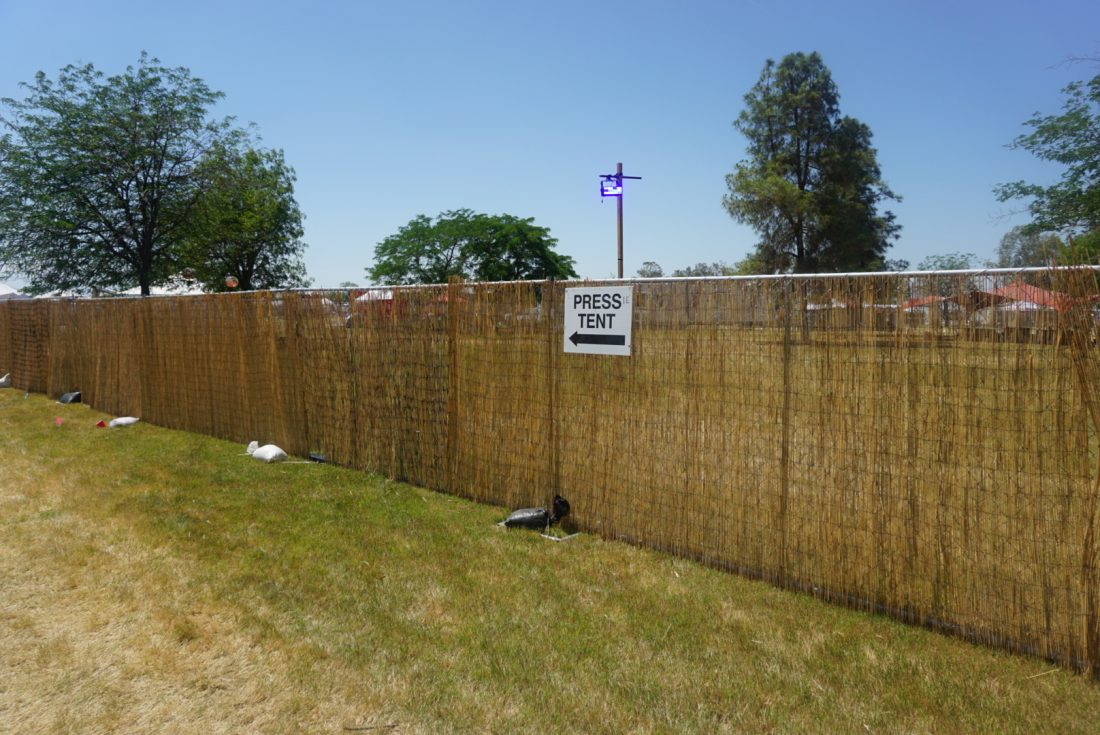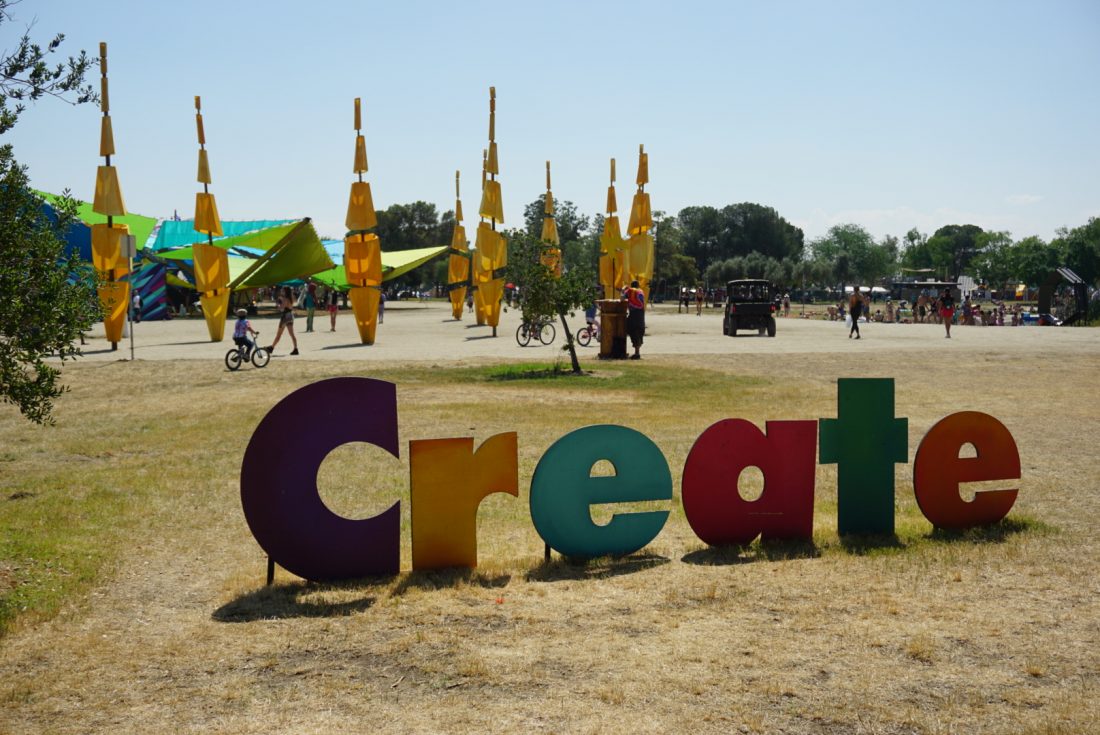 The PR email sold the festival as a "forerunner of the Burning Man-inspired transformational festival scene." With that information, I shouldn't have been surprised by the amount of barefoot white people I saw in dreads, braids, and hippie attire from what seemed to be the clearance section of an Urban Outfitters. But alas, here I was. As we made our way through the festival on day one, we were constantly stopped by black people simply happy to see other black people in attendance. By the third time it happened, I understood how rare we really were.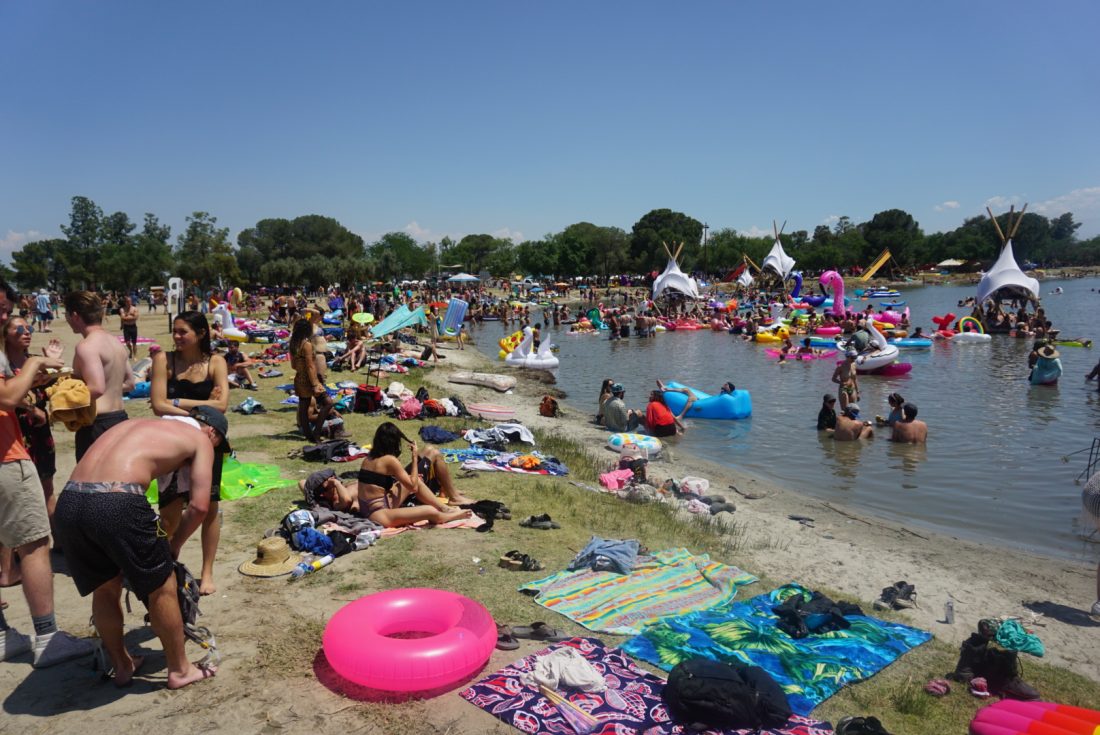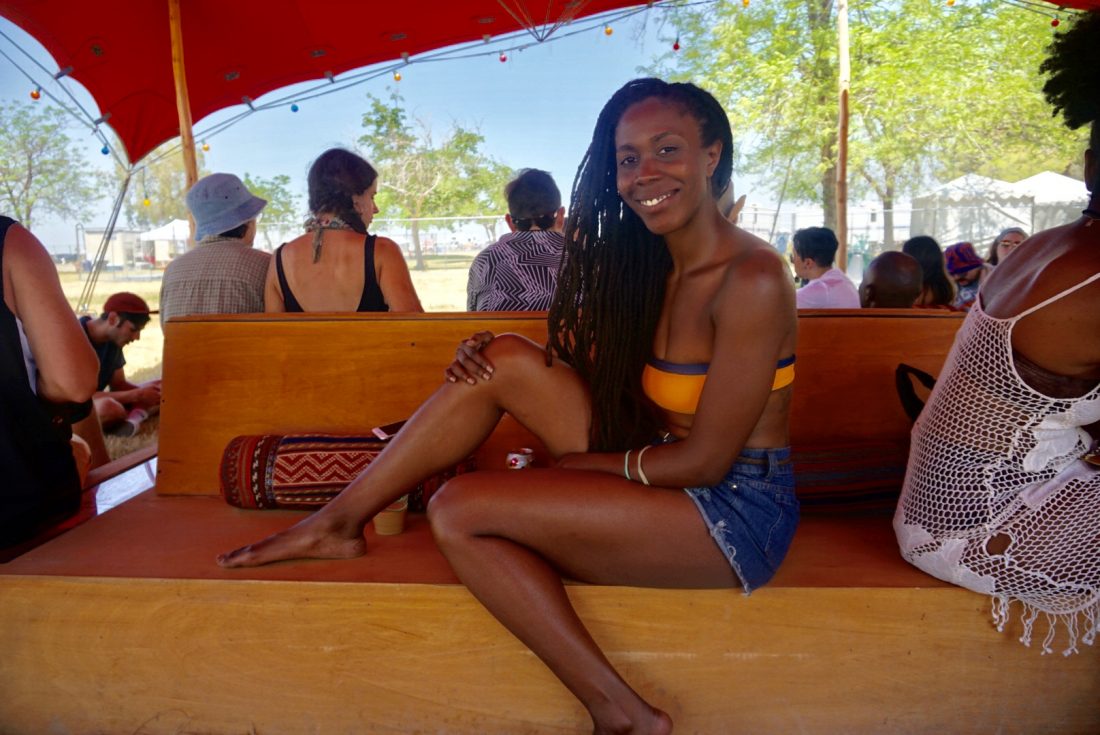 As the sunset, I watched some white men outside of the press tent start to howl at the sun. We made the joke that when the sunset, the white festival-goers started to do their drugs and deem us black people welcome at the festival. When the sun was up, we were there on their turf. We were so hyper-aware of our blackness and would experience little microaggressions in the days to come that would put a little damper on this once-in-a-lifetime experience.
To uplift our spirits and prepare for Flying Lotus at midnight, the executive decision was made to do shrooms before we watched Soulection. One of the fellow LA-based press friends had brought shrooms with her and it would be our moment of escape before Flying Lotus took us to another dimension. However, we would never make it to see Flying Lotus. By the time he was performing, we were sound asleep in our tents. The exhaustion from eating at several food vendors, mixed with Jose Cuervo, while watching Soulection and being high in the hot-ass weather had defeated us. Personally, my back was also killing me. I told myself I'd do better on day two.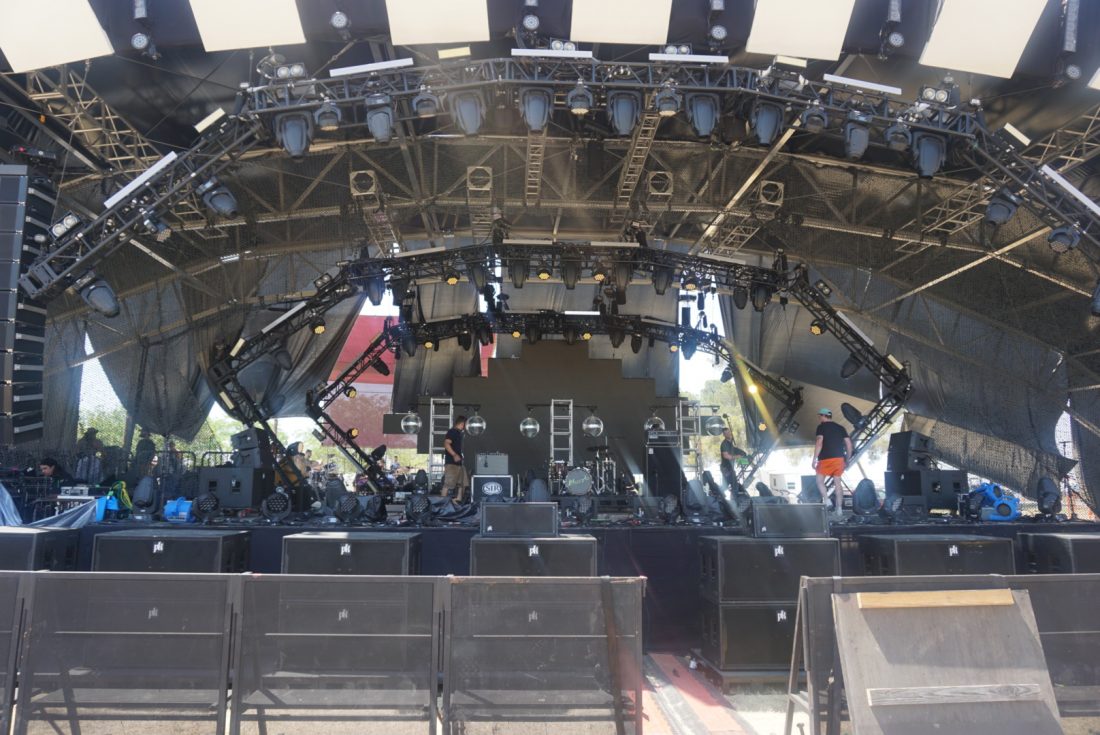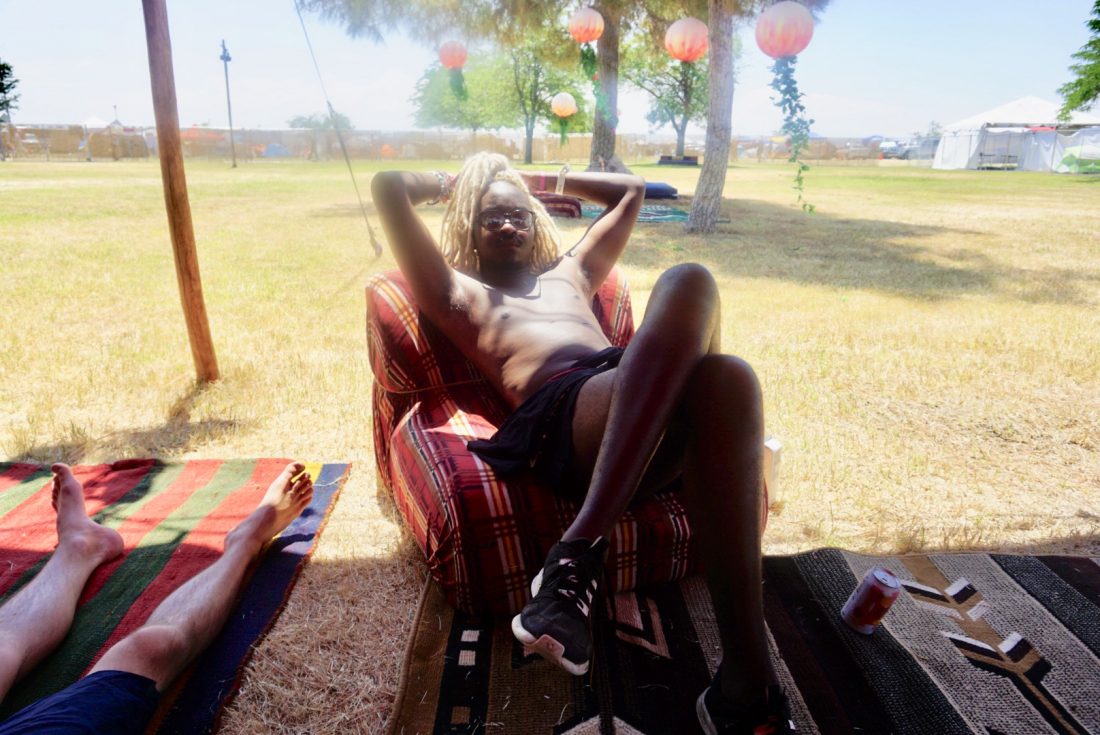 The lineup on day two featured a headlining set from Santigold at the end of the night. Her performing at the end left me with a whole day to pack with activities I hadn't done the day before. I started off with yoga and then made my way to the showers. I had been a bit apprehensive to shower because I had forgotten my shower shoes in LA. I was fully prepared to not shower for three days. But I decided to be clean and made my way to the showers that were reserved for staff, press, and anyone else working the event. There was a sign by the showers that explicitly said not to poop in the shower. I would later learn that at one point people had been peeing/pooping in the showers and having sex in them.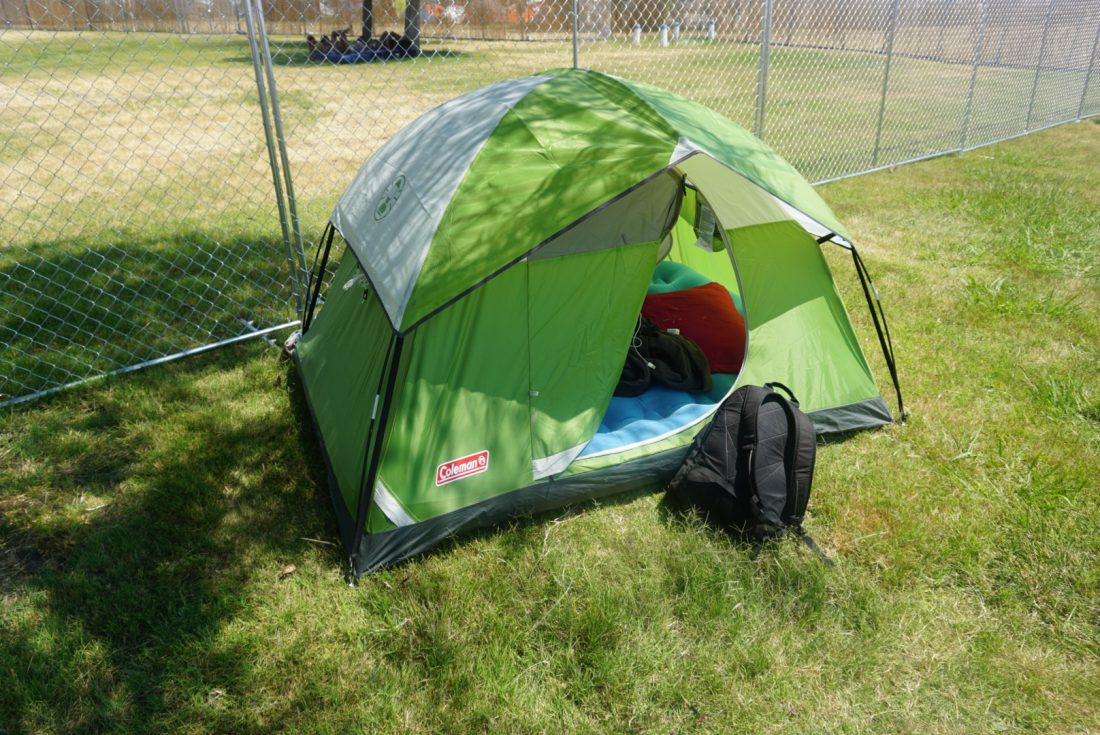 After I showered, I went to a Q&A with the founders of the festival, had lunch, went to a Black Lives Matter spiritual justice ceremony, and learned how to make raw chocolate that was also an aphrodisiac. Between the two events, the Black Lives Matter spiritual justice ceremony was definitely the weirder one. We walked in and I saw the direction the spiritual justice ceremony was going to take, so I took a seat in the back of the huge tent and napped. There was something about sending energy to an American flag at a Black Lives Matter spiritual justice ceremony that I couldn't agree with or condone. At the raw chocolate aphrodisiac event in the learning kitchen, we were supplied with free chocolate. If you still wanted more, the instructor's boyfriend would pour the chocolate into your mouth. I did not want more.
By the time Santigold had taken the stage, we had done shrooms again. Unlike my friends, I didn't trip or experience a high anywhere near what I had experienced the day before. Shrooms are fun but there is nothing worse than being the only one not high when you're friends are high as shit. Santigold made it up when she invited people to climb over the barricade and come on stage with her. I watched a girl hurl her whole body over the barricade while security frantically looked on. My friend and I joined the pandemonium and finessed a spot from the side of the stage to watch the rest of her set. Eventually, security started to escort people off stage and back to the audience. We didn't want to leave so I acted like I belonged and helped them escort wild fans off the stage before enjoying the rest of her set.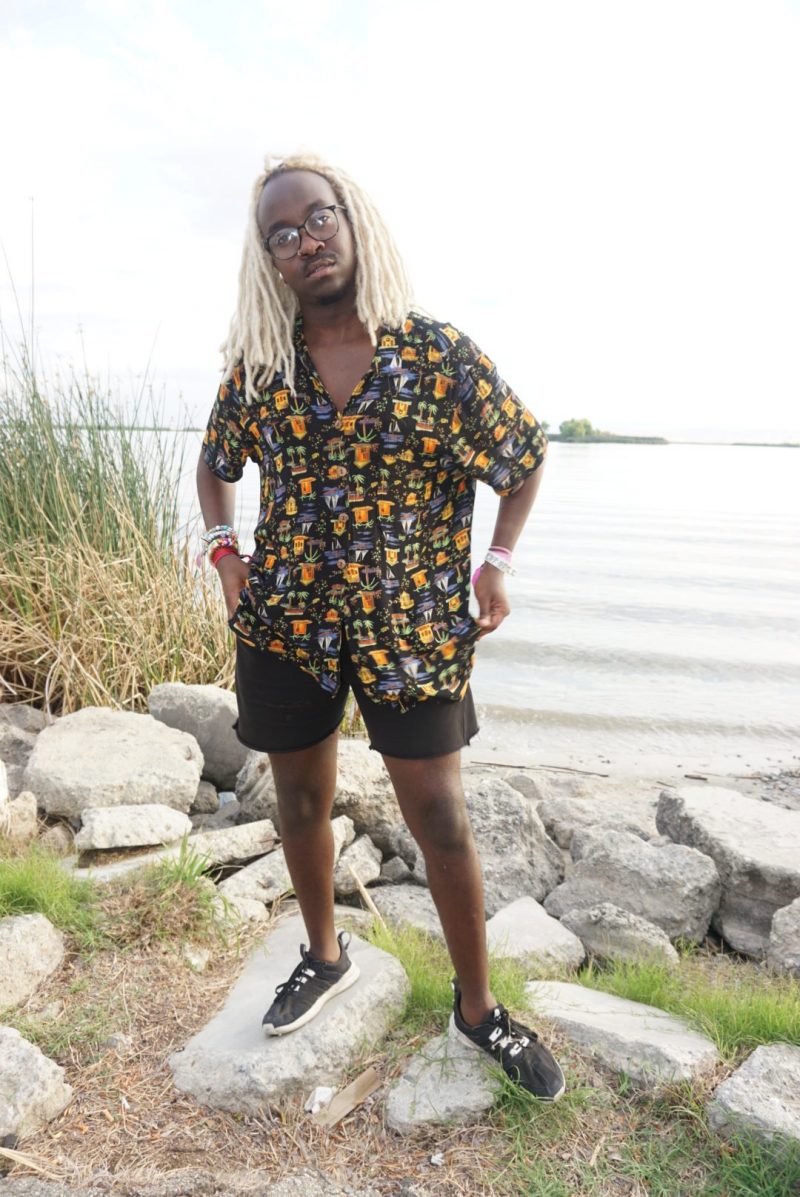 The original plan had been to leave Bakersfield the next day at midnight after watching Toro Y Moi. We were so tired that we ended up forfeiting Toro and leaving early that afternoon. It did not seem like things would get much better than the way things had gone the night before. I left the festival with a newfound respect for people who camp. I had been through three days of putting myself in situations I typically wouldn't. I can't say that I'll camp again but I can say that I'm making a conscious effort to really embody the carefreeness of the festival people. They're just so happy to exist. The drugs they took may have something to do with that euphoria but I want that level of joy in my life. Always.
***