Puff Daddy is back. Hip-hop mogul Sean Combs' flamboyant "Puffy" persona has returned from the '90s for a new album, titled MMM. As a gift to his fans, Puff unexpectedly unleashed the album he's calling a "sonic motion picture" on his birthday (November 4) for free. The album's cinematic storyline is derived from the 2002 cult classic film, Paid in Full, which is inspired by three actual Harlem hustlers—Alpo Martinez, Azie Faison, and Rich Porter—who "Money Making" Mitch (portrayed by Mekhi Pfifer) is based upon.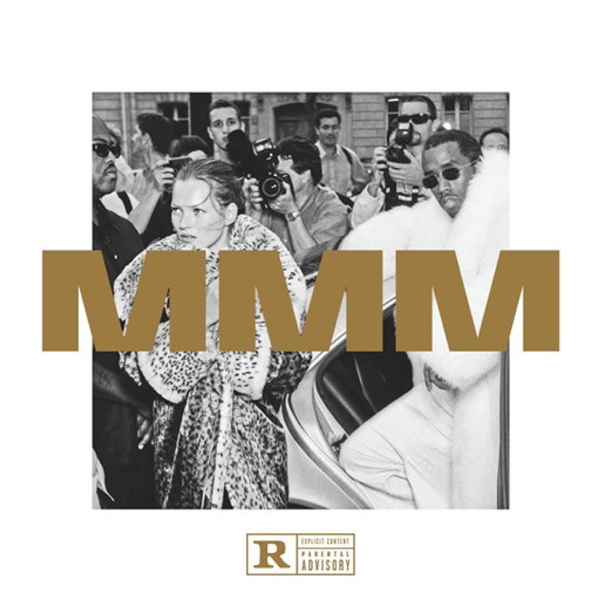 Photo Annie Leibovitz via Vogue Magazine's 1999 cover.
It's interesting that Puff would choose a fictional character to serve as the basis of his album when his real-life rags-to-riches story is far more inspiring. However, the Bad Boy Entertainment (formerly Bad Boy Records) founder clarifies in "Facts," the intro of the album, that the entire composition is a fairy tale.
"Money Making Mitch is this fairytale, you know, about this fly nigga from Harlem that came up and he did his thing, man. He was shinin' on em, stylin' on em, showin' em how to do it, showin' em how to get it. Maybe he was getting it the wrong way, but you know, the fairy tale of it is, most brothers and sisters end up dead or in jail… Imagine if Mitch lived and survived took those different talents and attributes and business skills and applied it to the world of business, man, the game, the legal game. So this is the fairy tale, man, and fairy tales do come true because we got millions of cats that's coming up with that hustler's spirit and drive and they got that Mitch in 'em and they aint gon' fall to the wayside... They gon' take they street smarts and run the world."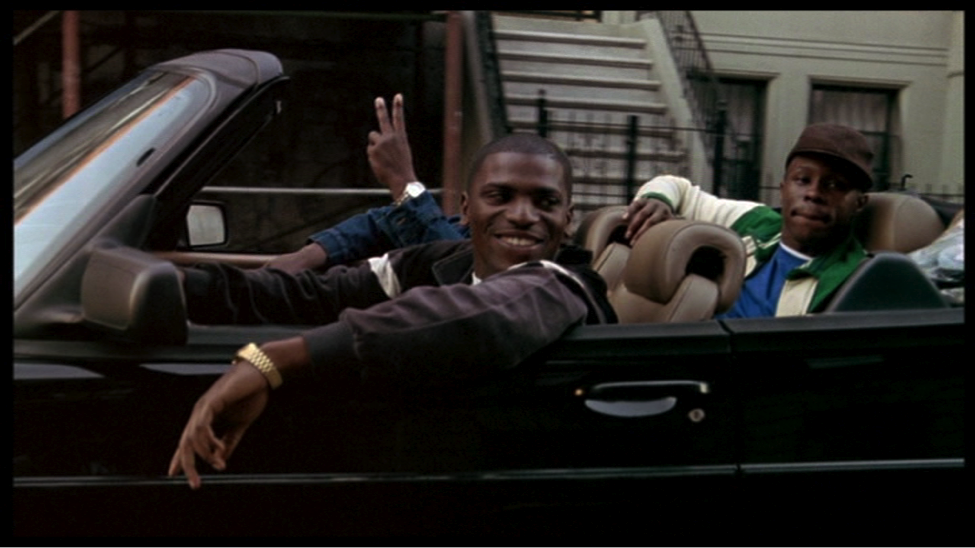 Puff has mentioned on several occasions that he's been displeased with New York's representation in hip-hop. The day the album was released, he told DJ Clue on Power 105.1 FM that too many New York artists were sounding like they were from the South. Puff professed that he had returned with new music to save his hometown, and motivate men to start dancing with females again, opposed to with one another. He also stated that he decided to make the album free for his fans, as a thank you, for sticking with him for over two decades.
Many of the original Bad Boy members aren't present on the album. So, what family is Puff referring to, as the album is billed as a Puff Daddy & The Family production? There's no Craig Mack, no 112, no Black Rob, no G Dep, no Carl Thomas, no Faith Evans, no Ma$e, and no Biggie Smalls. The family is in the production. Puff called on The Hitmen—who primarily produced his debut, No Way Out, album in 1997—to produce this offering. The Hitmen are responsible for more than half of MMM. Still, the artists that do appear from the pristine pack shine the brightest on the album. Reuniting with Lil Kim and The Lox allowed Puff to pack the project with a familiarity his core fans appreciate. Plus, the song Kim and Styles P appear on with Puffy, "Auction," may be one of the album's best tracks.
Reassembling the O.G. Bad Boy crew may have satisfied nostalgic '90s fans, but Puff's judgment to incorporate present artists into the mix was an even better decision. Throughout the album, Puff calls on Pusha T, Travis Scott, Ty Dolla $ign, Sevyn Streeter, Big Sean, King Los, French Montana, and newcomer Gizzle—who's introduced on the first track "Harlem."
"Harlem," an ode to Puff's uptown roots, ends with one of the most infamous lines from the Paid in Full movie—a monologue by Mitch. "A nigga can leave the league and all, but is the fans still gon' love me?" The message reverberates with Puffy. As the top hip-hop cash king, according to Forbes, why would a man who raked in $60 million this year need to continue in the rap realm?
As the album continues, it becomes clearer why Puff still plays the game.
In 1995, "Help Me" featuring Sevyn Streeter may have included harmonies from Faith Evans or Mary J. Blige, but in 2015, Puff felt Sevyn deserved the spot. Her vocals accompany Puff's gritty lyrics on the song, as he raps about the perils of fame and fortune. "When you're worth half a bill, people mad nice, but when the money go, that's when the honeys go," he raps. "I was running with Big, you was doing it small, we was building a bridge, you was hoping it falls."
Lyrically, the strongest effort is shown on the subsequent song "Everyday (Amor)." Combining Jadakiss, Styles P, and Pusha T on a track together is a move that most hip-hop heads will respect. Each rapper is at peak form on the track, so it's difficult to pinpoint who had the best verse. Did Puff pull this one out of the vaults? Was it a throw-away from years past, or did Puff pay Jada, Styles, and Pusha to spit so furiously? It's also notable to mention that Puff takes aim at Jay Z during his verse. For many rappers today, that would be considered career suicide. But Puff—who topped Jay on this year's Forbes' list—sends a few playful jabs Hov's way. "When B.I. died, New York was mine and Jigga shit, both did clothing and liquor, then got into bigger shit. King gotta fight for the throne, you gotta live with this, friendly competition in music, you should consider this, just a little moment, I figured I'd revisit it, cause ya'll niggas is talking, you ain't livin' it."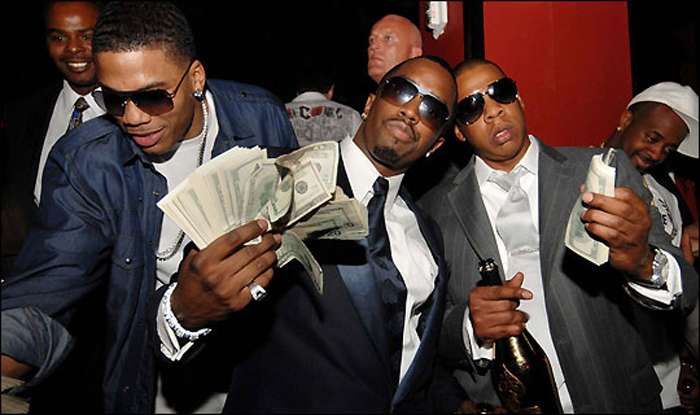 Photo: mixfmradio.com
When it comes to radio hits, "Auction" featuring Styles P, Lil Kim, and King Los has already hit the airwaves. Sure, Kim may only lend a few bars, but they're significant and push the story further.
For the title track, "MMM," Puff relies on an assortment of the hottest rappers and producers of the present time period. Future repeats the moniker Money Makin' Mitch during the chorus, over a beat developed by Hit Boy, Young Chop, and Mike WiLL Made-It. Puff and King Los spit smooth, playful lyrics to descriptively paint the picture of who MMM is. "Dreams to be rich, no life of a sucka / Tell my story, the life of a hustler." It's a trap-sounding anthem that appeals to hip hop's present-day tone, yet, the song doesn't come across too overbearingly Southern-influenced. Puff probably could've enlisted just about anyone to handle the hook, but it says a lot that he chose Future to do it. Love it or hate it, the #FutureHive is grateful.
Current Bad Boy artist and uptown New York native, French Montana, makes his first of three appearances on the up-tempo "All or Nothing." He and Wiz Khalifa lace this song, alongside Puff, with braggadocios lyrics that back-up Puff's "all or nothing" affirmation.
What would a Puff Daddy album be without a remix? The ambitious follow-up to the loose single "Workin'" begins with Puff saying, "I hustle like there's not a second left. You know there's tomorrow, I'm hustling like there's only one more second to just hustle." "Workin" is already getting major spins on the radio and in gentleman's clubs. Adding Big Sean and Travi$ Scott wasn't exactly necessary, but both artists don't disappoint with their verses.
"You Could Be My Lover" featuring a smooth-sounding Ty Dolla $ign on the chorus is signature Puff Daddy—pleasing the ladies. Down to the "c'mon ad-libs," Puff transforms this track into an adequate ballad. On the song, Ty$ lets the ladies know that a relationship isn't an option but making love is. Ma$e would've been perfect for this track, but Puff opted to go with Bizzle instead.
To further the authenticity of MMM's Harlem-infused vibe, Puff included an original recording from DJ Brucie B on the "Uptown" skit. The legendary DJ shouts out Puff Daddy, among others, over Rakim & Eric B's classic "Paid in Full" beat, similar to how he does in the Paid in Full movie.
"It's All About the Benjamins" is widely credited as one of the best songs to ever come out of the Bad Boy camp. In '97, The Lox, Lil Kim, and the Notorious B.I.G. helped Puff create the anthem. The last two tracks on MMM, "Money Ain't A Problem" and "Blow A Check" are definite descendants of "All About The Benjamins." Nobody in hip-hop can blatantly get away with the "money talk" quite like Puff. He's one of the richest rappers in the business, so his boastful bars are much more than others. Both "Money Ain't A Problem" and the following track, "Blow A Check" will surely be played in strip clubs, since they encourage spending frivolously and having a good time. While Puff laments that the album is purely for New York, there are subtle sounds from the south that are present—especially in "Blow A Check." The staccato-stitched verses, the booming bass-line, and Puff's referencing his "second home," Miami, transform the track into a perfect example of New York rappers leaning on the South to make hits.
"It's not that I'm not humble, it's just that this is my gift in life: getting this money," Puff states, as he talks over the track.
Overall, Puff Daddy's ability to adapt to the present time is remarkable. As hip-hop's sound continues to change and evolve as it ages, Puff has clearly done the same. At age 46, Puff Daddy is still a force to be reckoned with in hip-hop. MMM is the type of album fans ought to expect from the rapper, who is currently worth over $700 million.
MMM is set to serve as the prelude to Puff Daddy & The Family's No Way Out 2. He told us that he won't stop...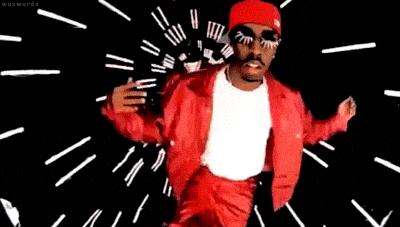 4 OUT OF 5 STARS