Mighty Healthy Fall/Holiday 2015 – Mighty Healthy is one of the few brands that continues to adhere to skaters. Instead of going completely into street or lifestyle, Mighty Healthy has love for the sport, and it certainly shows with their latest endeavor for the holidays. The collection is all casual staples from the onslaught of athletic fleece options to the finely constructed coach's jacket. The collection isn't daring, but it does exemplify a calm and cool after a nice session.
Source: Mighty Healthy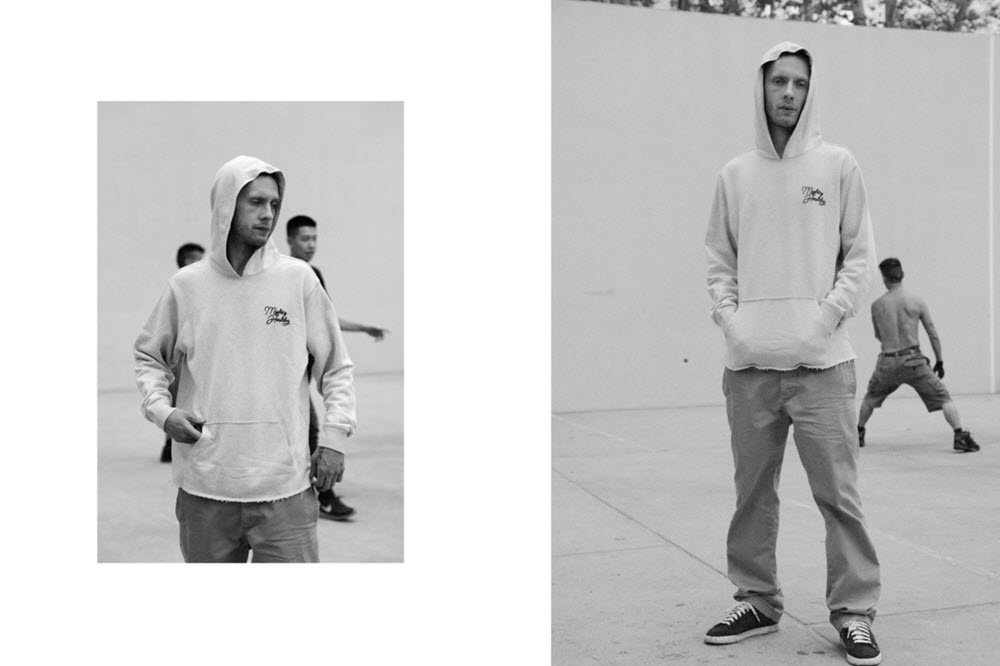 Rapha Hooded Rain Jacket – Those that commute to work by bike understand how difficult it can be to separate cycling gear from work-appropriate wear. Rapha continues to blend that line with their Hooded Rain Jacket. Made from highly weather-resistant stretch fabric, the jacket has fully taped seams to keep the weather out, with a nice stretch for a full range of motion. High-visibility accents keep you safe at night, and a casual navy color disguises its technical prowess as business casual.
Source: Rapha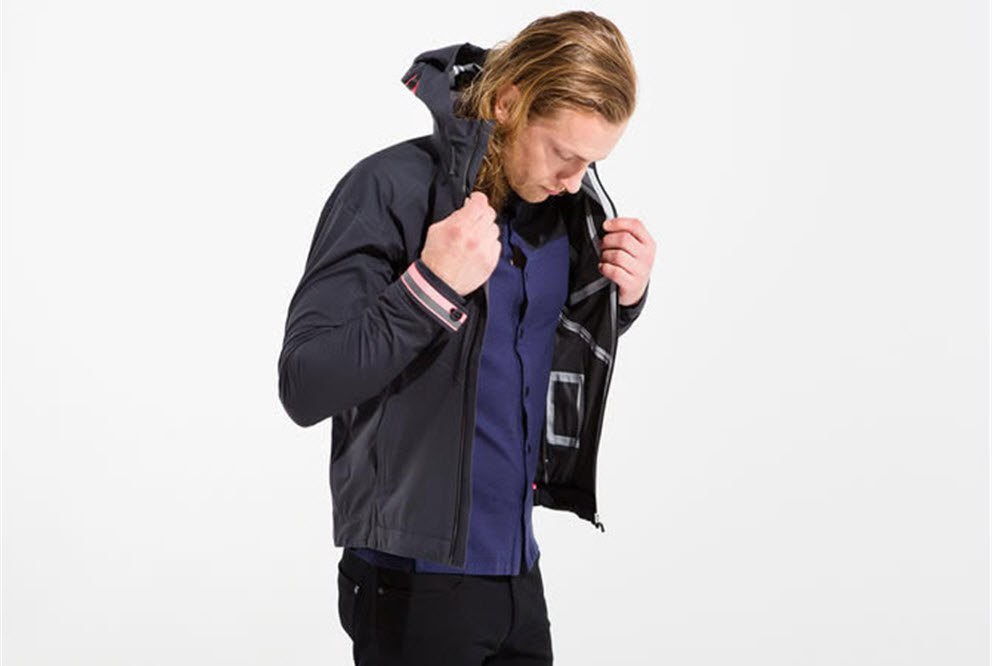 ALIFE x Footpatrol – Two storied sneaker boutiques connect for a project that older sneakerheads will truly appreciate. London's Footpatrol and New York's ALIFE were some of the first to elevate the sneaker from sportswear to fashion, and they collaborate this Fall on some streetwear staples. Comprising of thick hoodies, graphic tees, outerwear and accessories the co-branded pieces reference the grim, streets, and alleyways found nearby both stores. Even though they're an ocean apart, these similarities are familiar to sneaker fans that have had to camp out for rare kicks.
Source: Footpatrol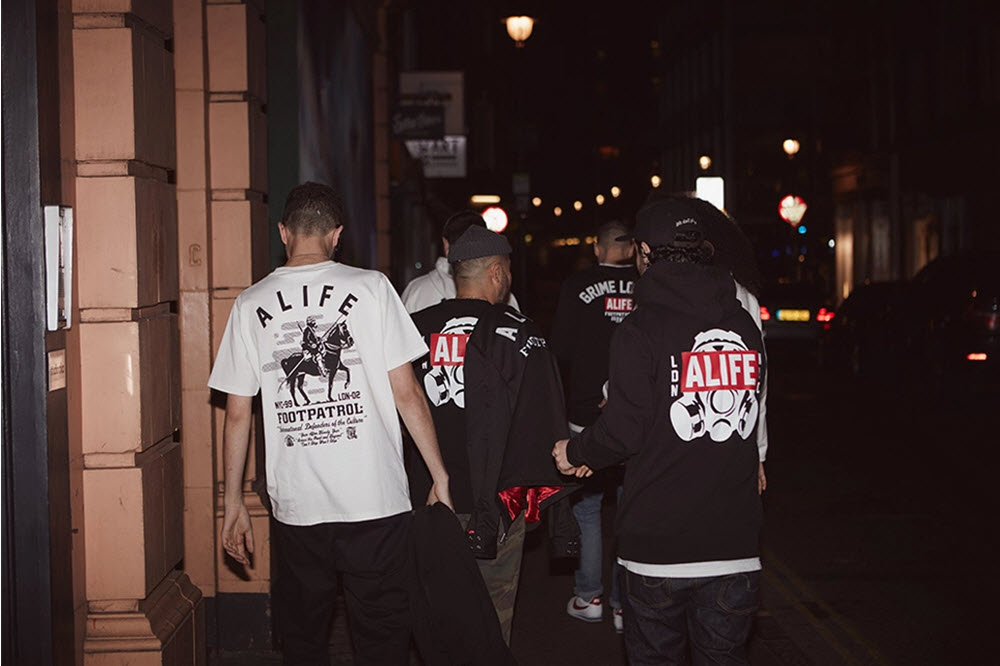 Air Max 1 Acorn – The Nike Force 1 Acorn is one of my most beloved pairs of Nikes, and its good to see Nike taking that theme onto another classic. While the Air Force 1 saw canvas contrasted with leather, this runner uses a lightweight breathable mesh. What makes this a real winner is how the subtle there are two different hues of tan and how the white plays against the athletic silhouette. This slick colorway is currently only available in Asia, but will hopefully make its way stateside real soon.
Source: Footsell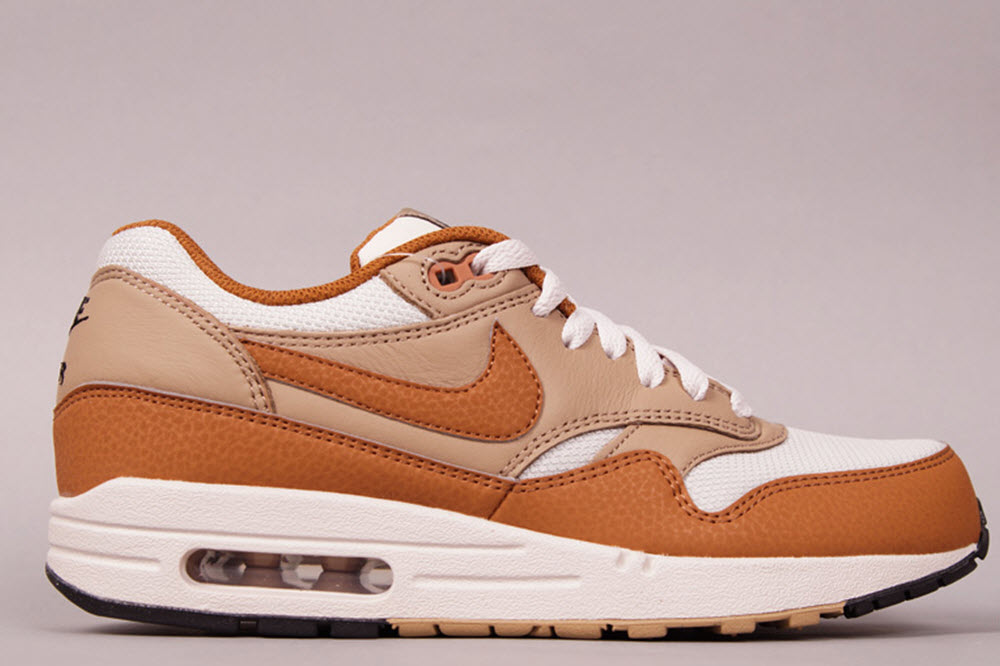 Xiaomi Mi Power Bank – If you're one of those smartphone power users, then you probably already have an external battery stashed in your car or battery. Well, its time to get a new one. The Mi Power Bank from Xiaomi offers 20000 mAh, which is the equivalent to six full charges for your iPhone 6S. Xiaomi doesn't stop at a massive battery the Mi Power Bank also offers Qualcomm's Quick Charge, which allows qualified devices to quickly charge to over 50% in less than 30 minutes. The kicker is that all this is available for less than two cocktails at an LA bar (roughly $24 without tip).
Source: Android Authority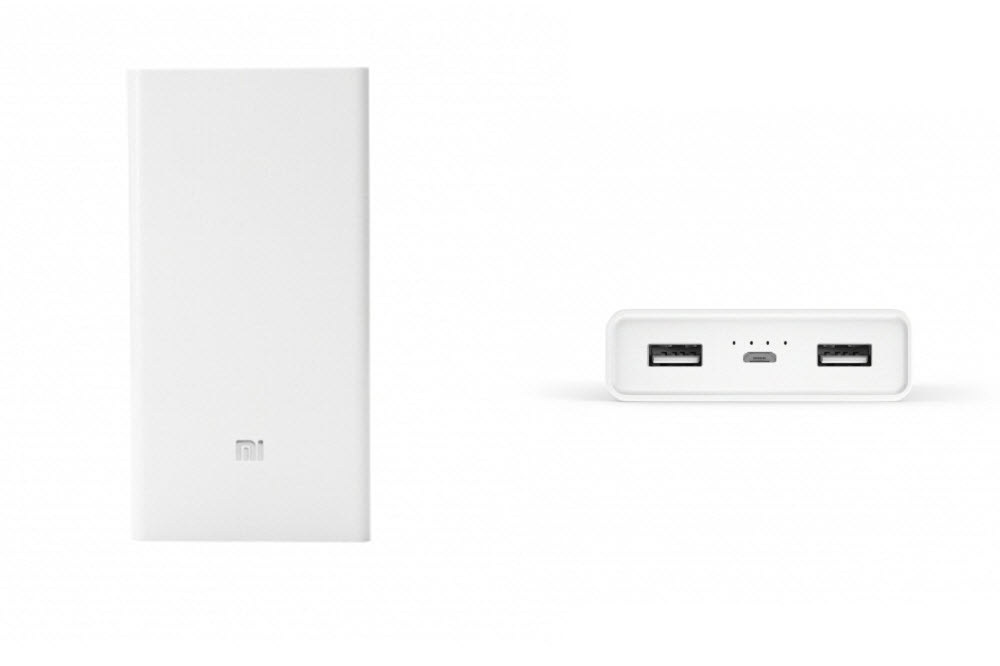 Undefeated Holiday 2015 – Undefeated drops their Holiday collection for 2015, and it's nearly indistinguishable from their collection from Fall, Summer, and Spring. The collection continues the sportswear theme with familiar Undefeated iconography printed across graphic T-shirts, athletic fleece, and headwear. From the outerwear to the cut-and-sew offerings it's what Undefeated fans have come to expect. This Holiday does see a new camouflage print and the flip of the vintage Oilers logo for a jersey is a nice touch, but for a brand of Undefeated's stature it would nice to see the brand take some bigger risks.
Source: Undefeated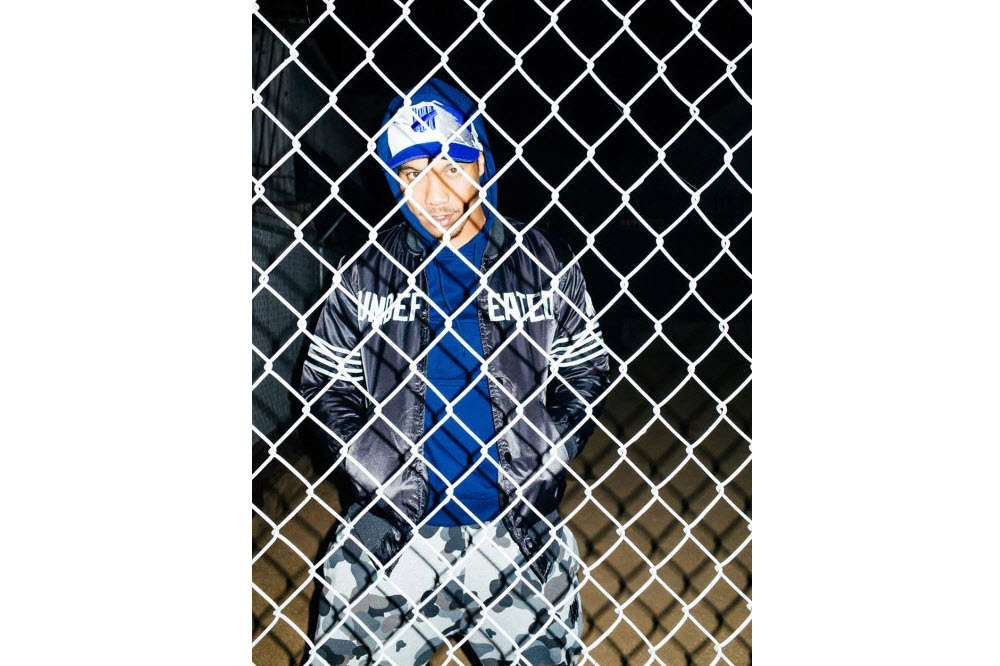 J.Crew x The North Face – J.Crew is borrowing from Supreme as they approach The North Face for their own exclusive Mountain Jacket. The iconic two-tone parka was first released in 1985 as a response to the arduous campaign to Everest by The North Face team. J.Crew keeps the original silhouette and opts for a sharp navy or bold red, that is contrasted by the subtle black. The exclusive jacket is available now with a retail set at $250.
Source: J.Crew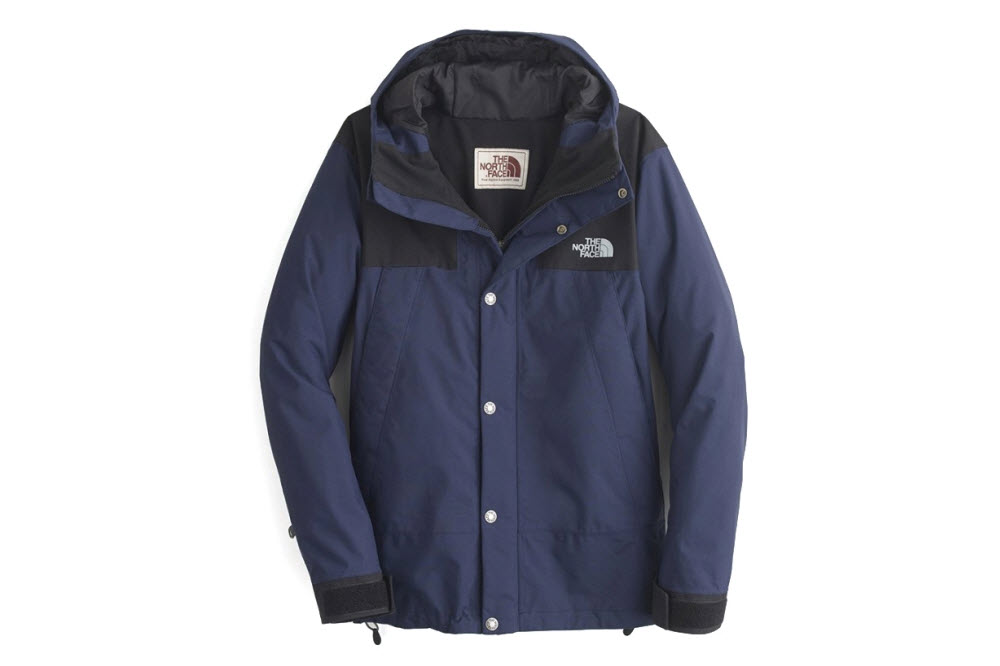 PUMA Power-Lacing Sneakers – If you think Nike is the only one working on a self-lacing system, then you are sorely mistaken. The world fastest man, and PUMA athlete, Usain Bolt is the first to test the all-new Puma AutoDisc technology. The previous disc tightened with twists of the knob, but a quick touch of the button allows it to either tighten or loosen the fit. A small servo moto responsible for this wizardry and is a evolution of the gimmicky Disc technology. Stay tuned for more information on this innovative lacing system.
Source: hs