Adidas Originals threw a party some days ago at AYCE shop in Athens celebrating the release of Tennis Pack (Part 2) collaboration with Pharrell. The release consists of three monochromatic white, green, and orange Stan Smiths, alongside matching jackets. Pharrell himself obviously didn't make it to the party...
Unlike some other release parties, it was a wise move to do such an event in an independent shop and not in a larger club or flagship store. Nothing's wrong with amnesia-laden massive parties, one might say, and they're right, especially with an open bar. But the good thing with such smaller scale events and in-store parties is that the people who show up who actually know why they are there. Thankfully, no local celebrities showed up and still the place was packed. Don't laugh, we have our own breed of local celebrities in Greece too!
It's been a while since I saw so many fresh faces, beautiful women, and good vibes at an event, with Tsakalof Street almost closed for some time at the peak (cops rarely shut down parties unless there is some good reason). The young Athenians represented their city to the fullest, a special blend of skaters, hip-hop heads and sneakerheads, artists and students. A night to remember under the Athens moon!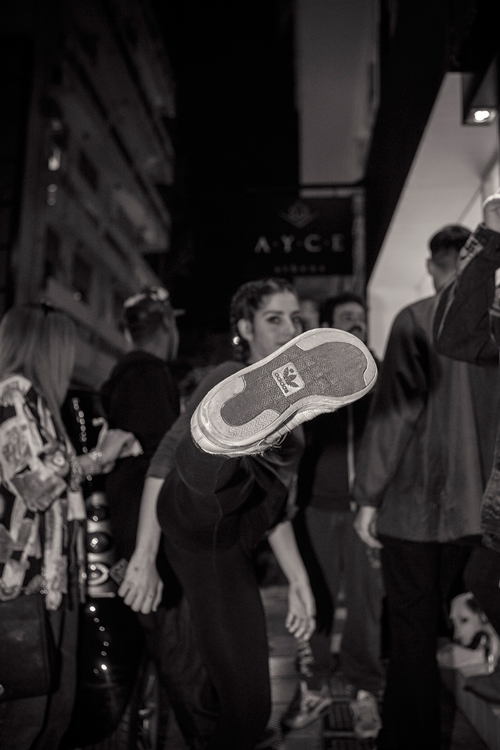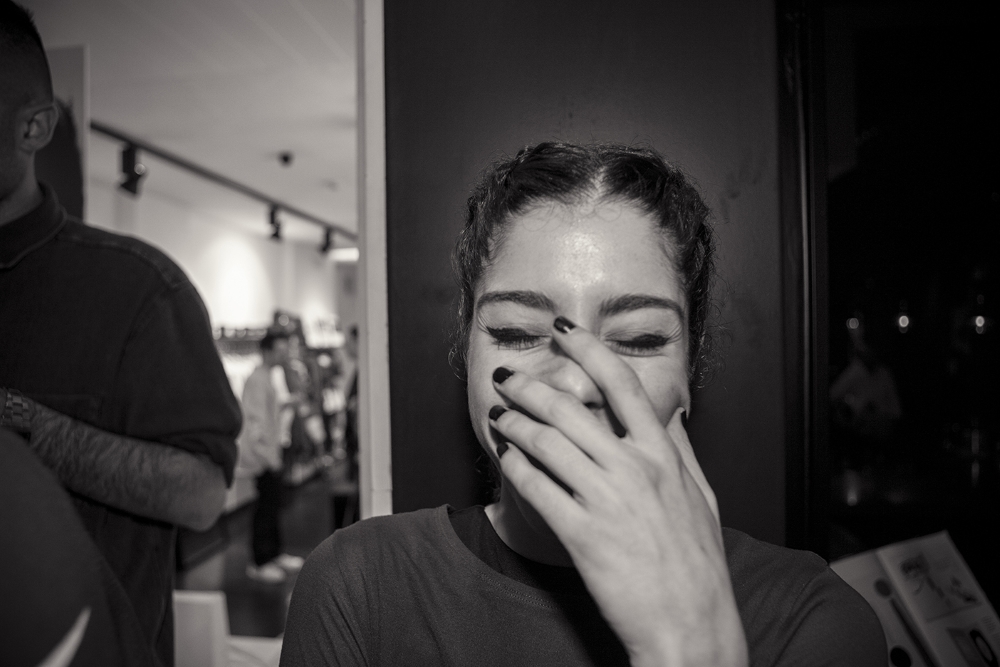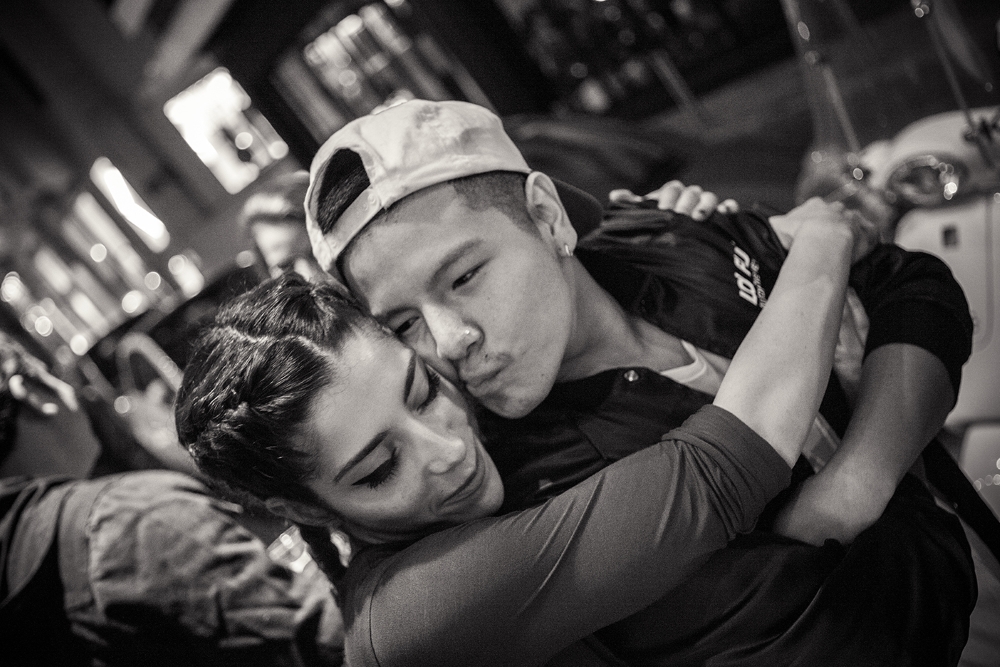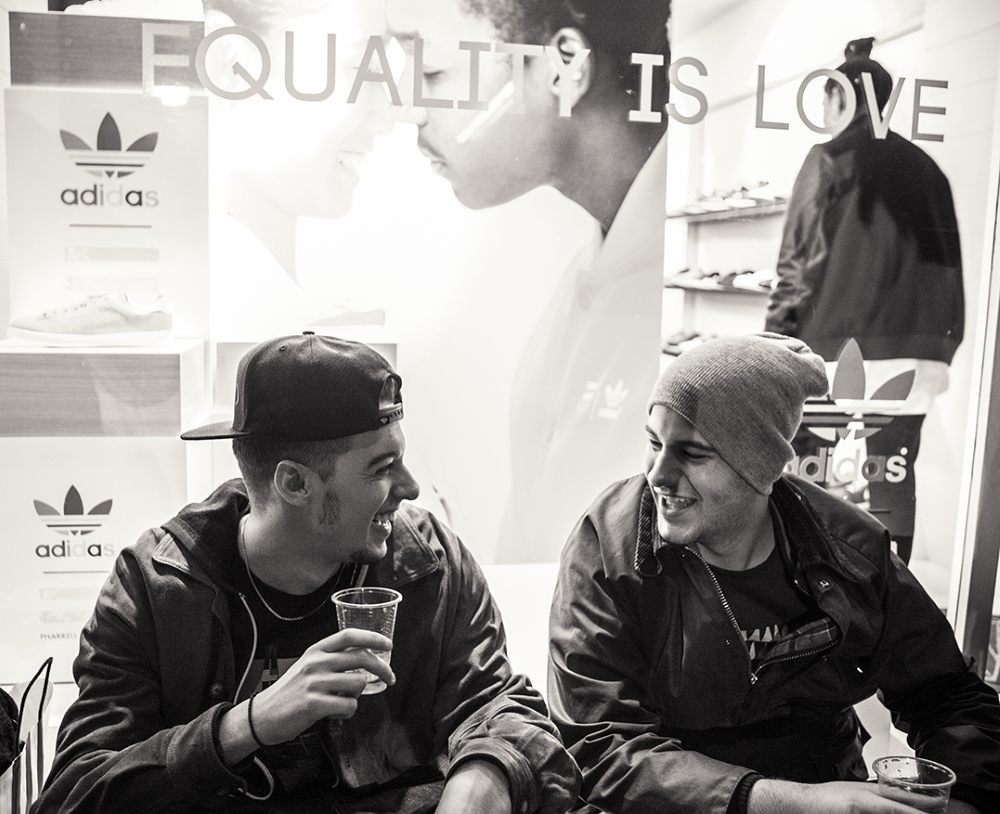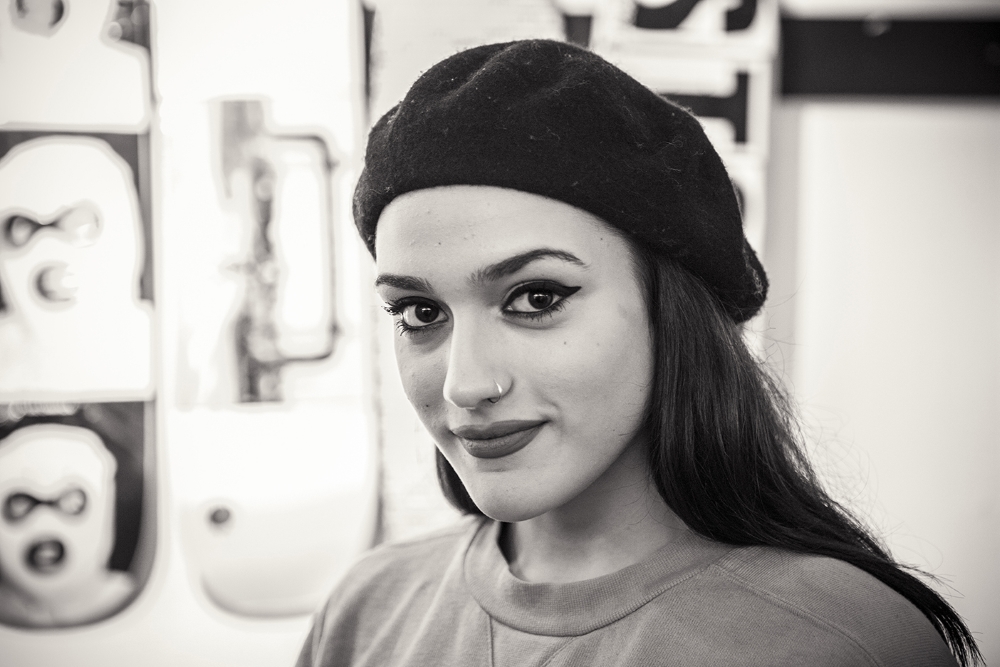 Our photographer, Panos Georgiou, striking a pose with Valeria.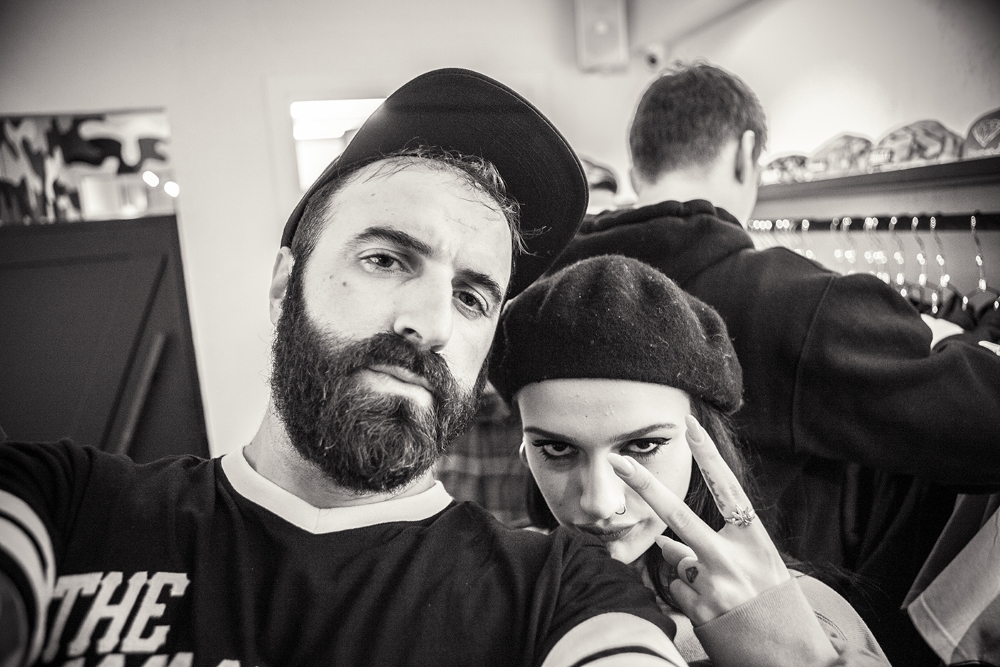 Super rad skater Konstantinos Mavridis, team AYCE, working on his DJ skills. Check him out under the Sheepshit alias.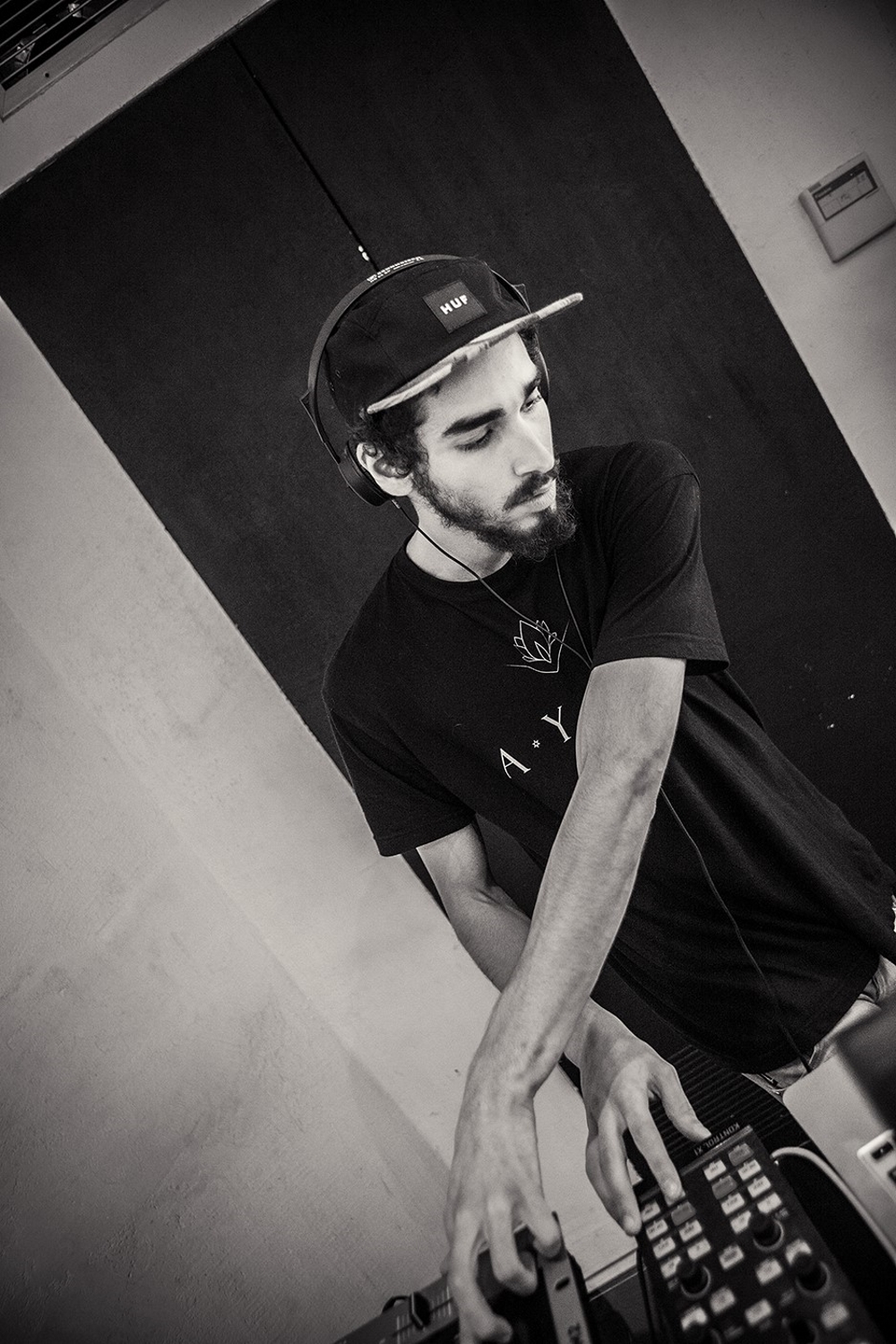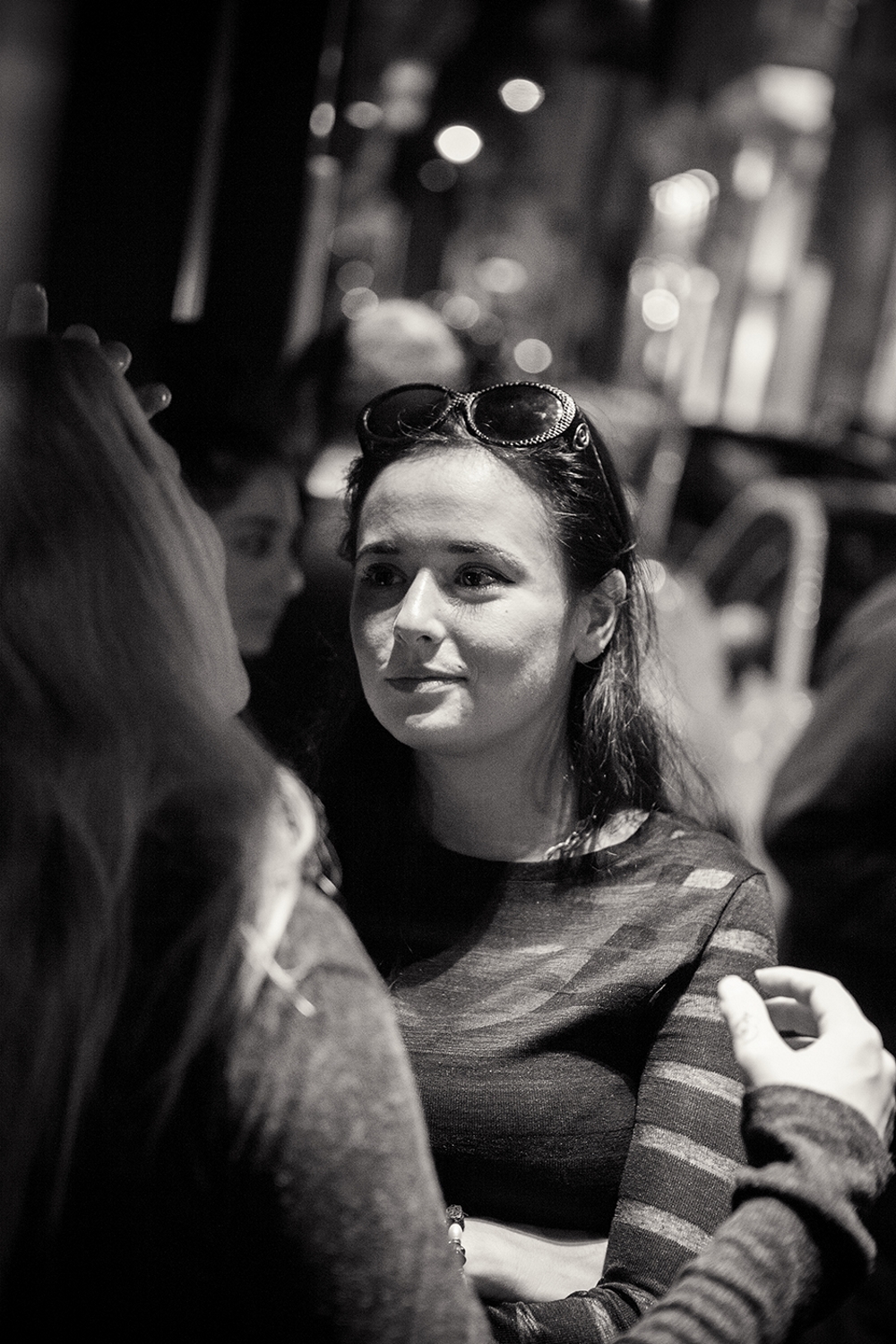 Leandra sporting her new adidas Originals x Pharrell Williams track jacket.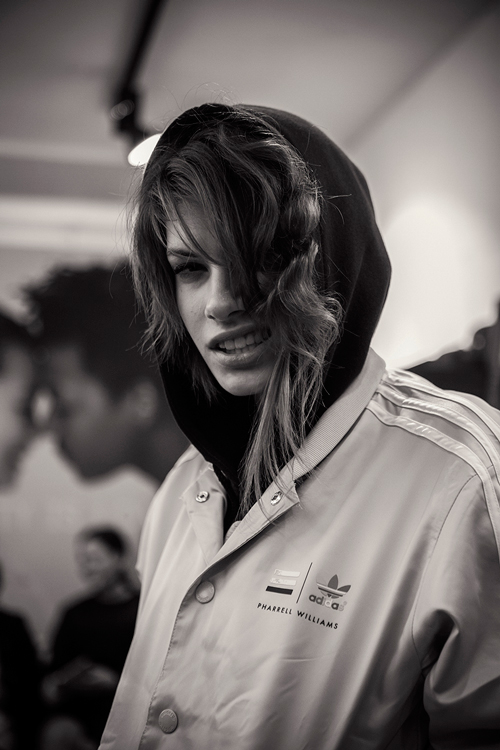 Radio producer Mary Retsina (on the left) with CIVITAS agency's Maritzina Kalognoma.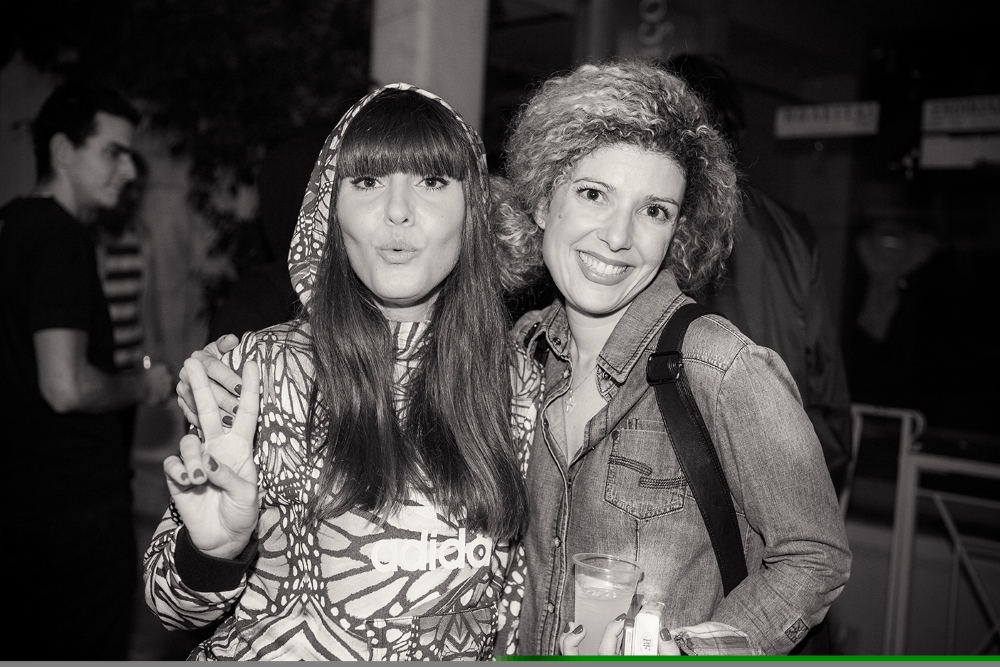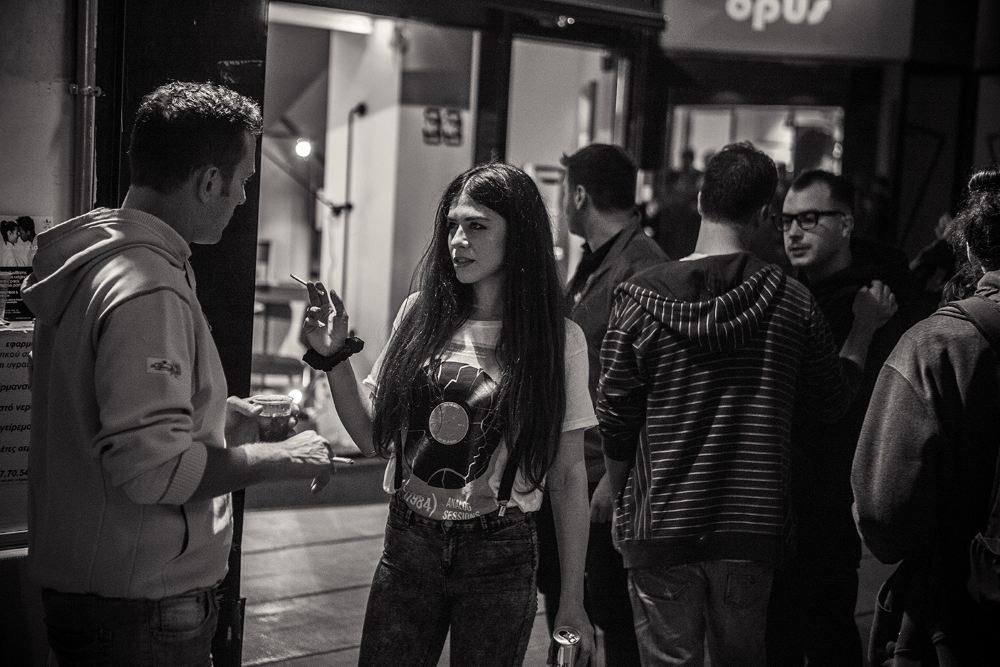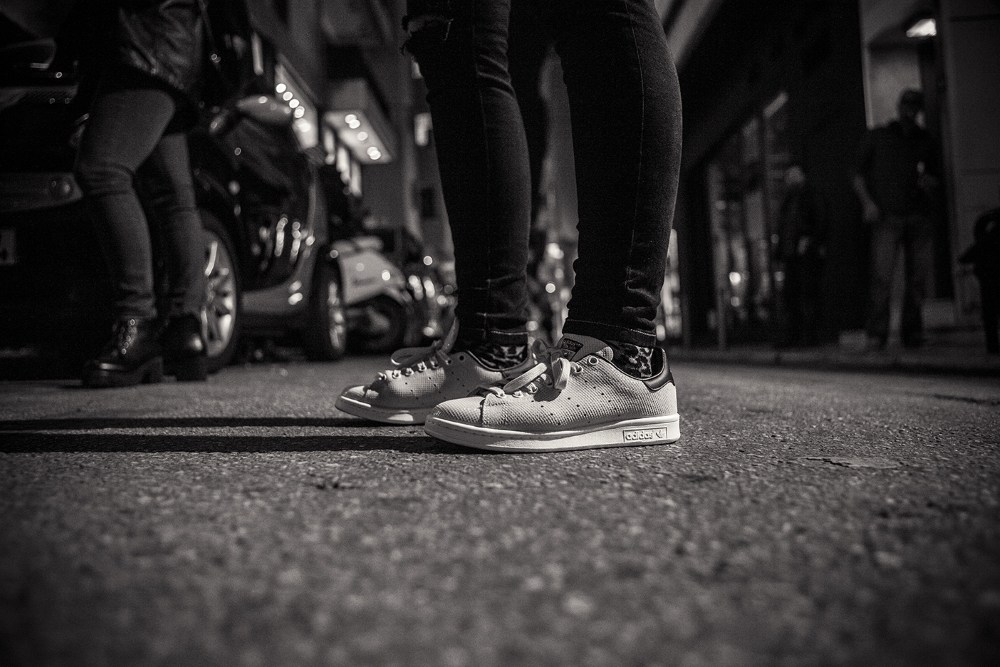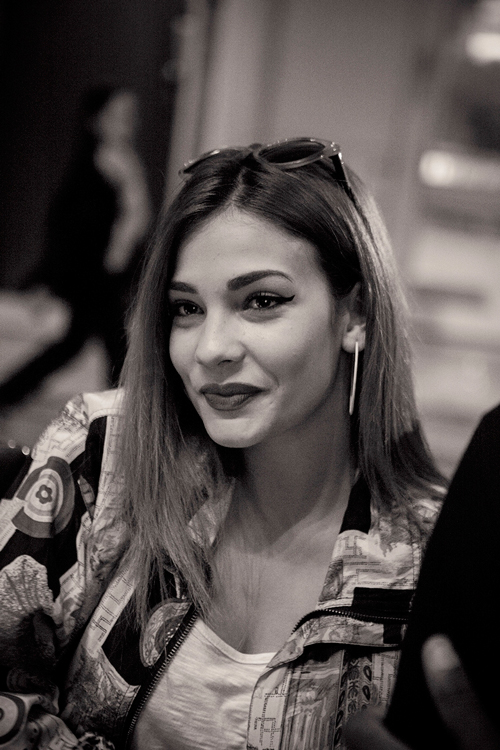 Sophie of MTV Greece.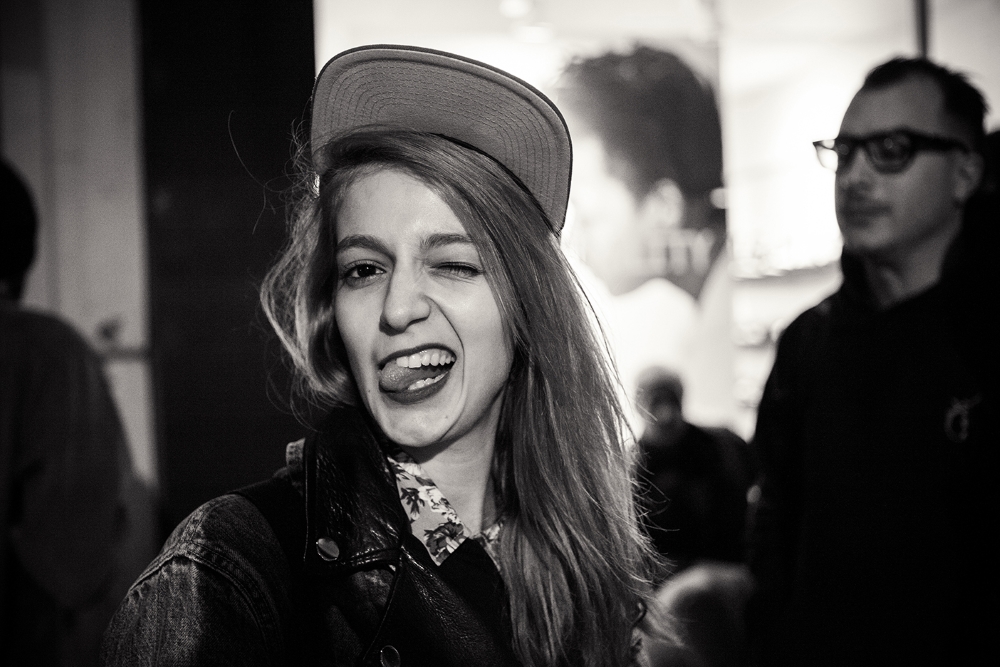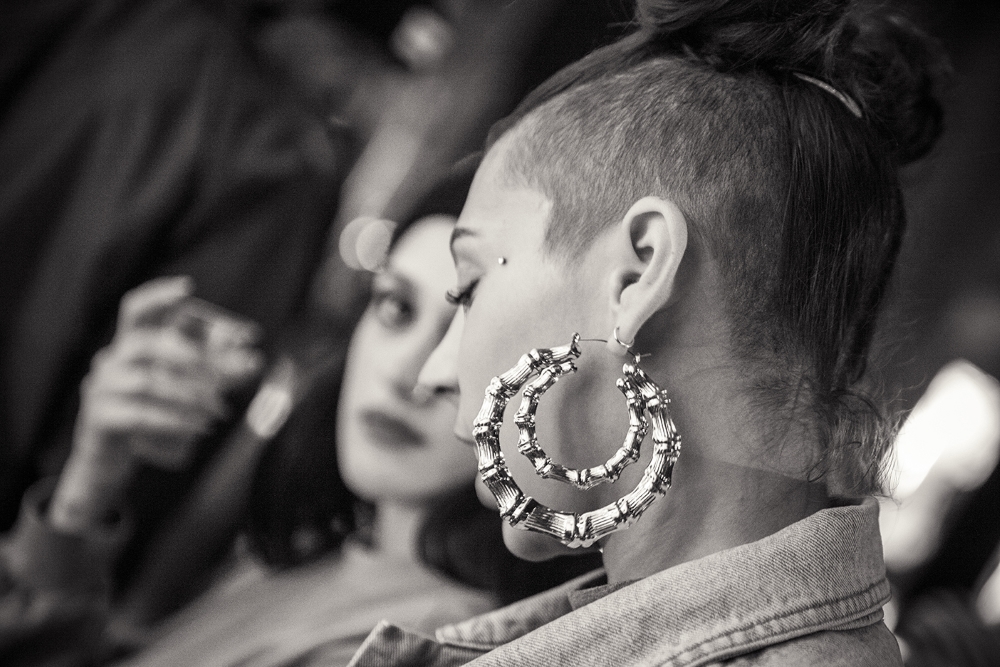 Dennis (MCMXC / AYCE) and Valeria.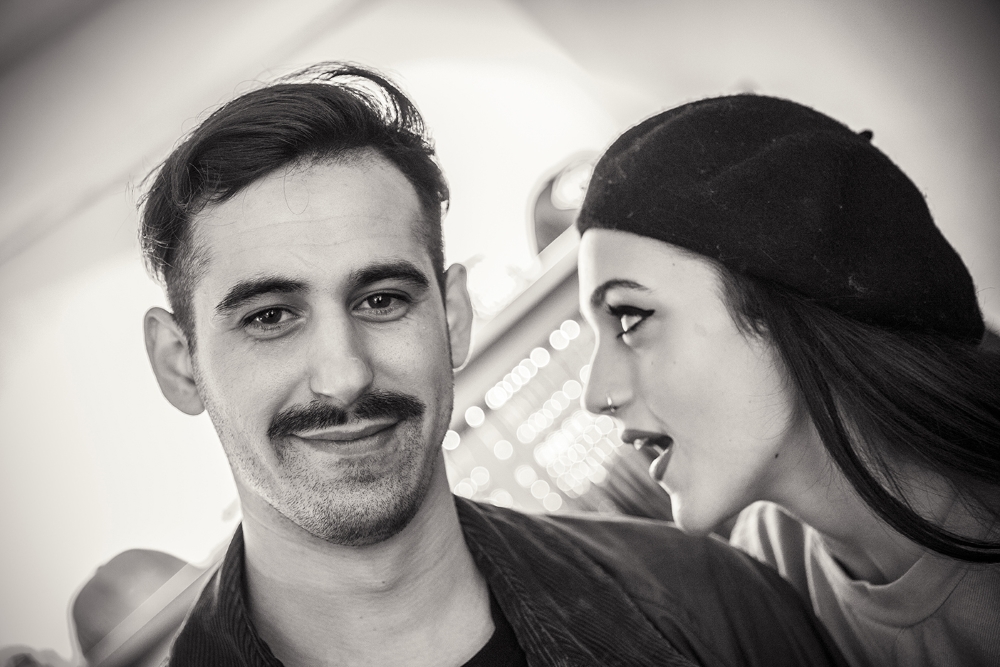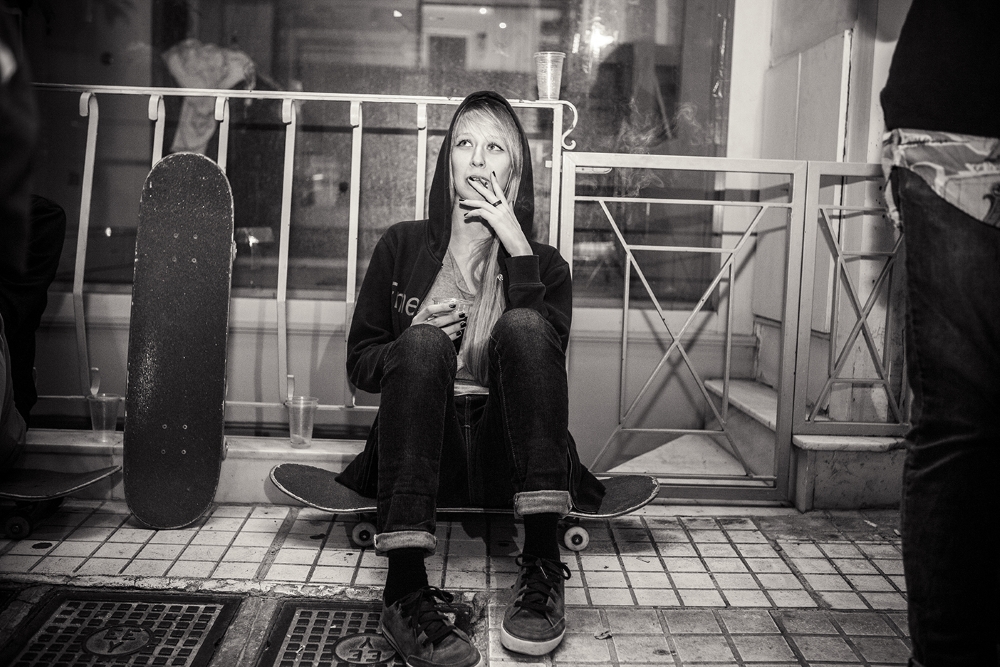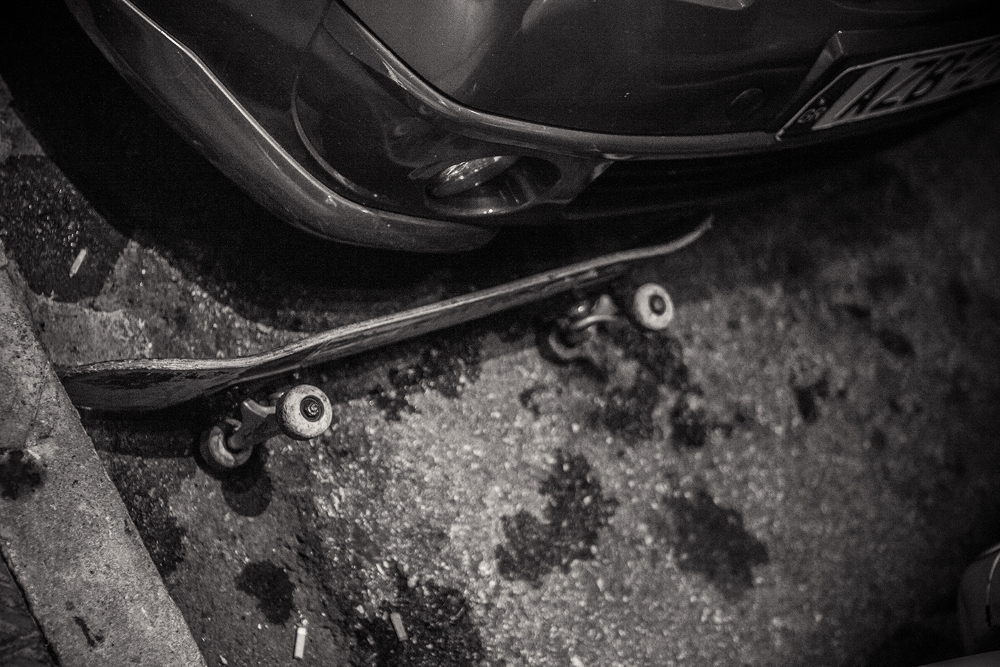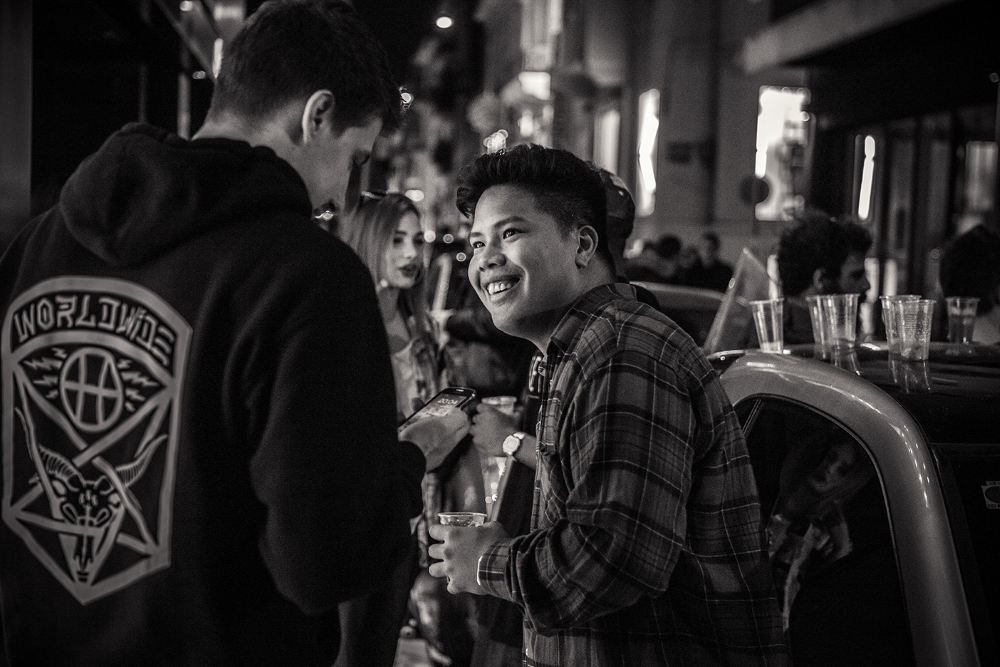 One of Greece's top skaters, Mike Vasilakis, with AYCE's Vangelis.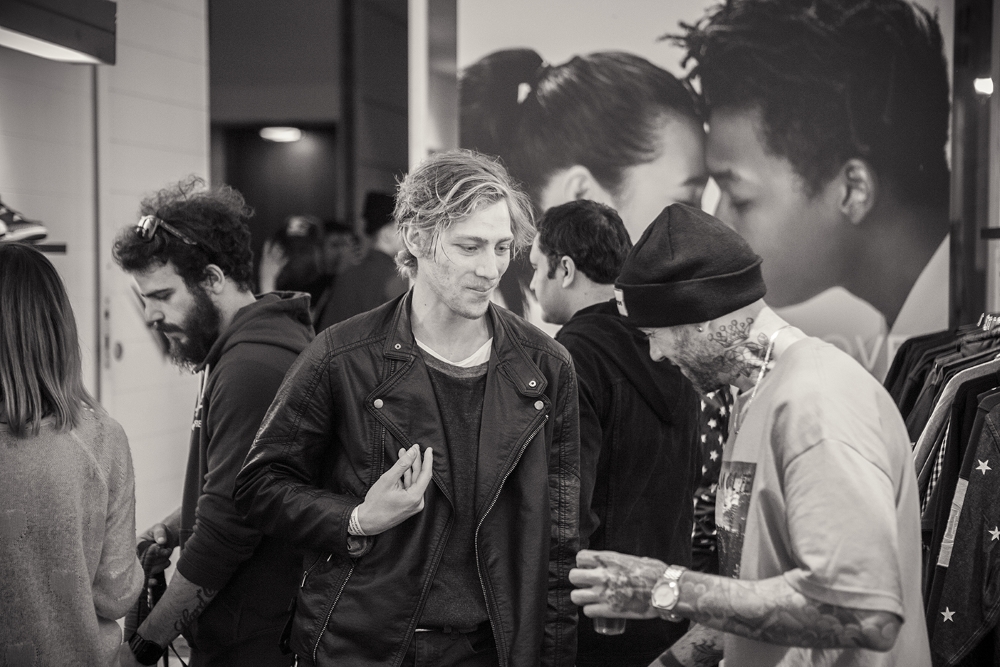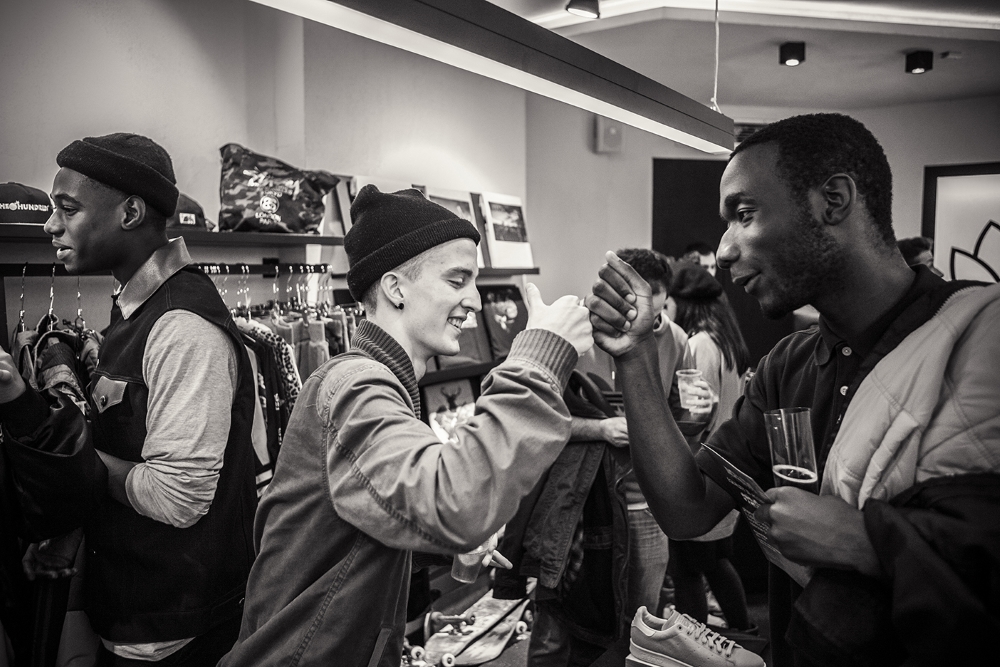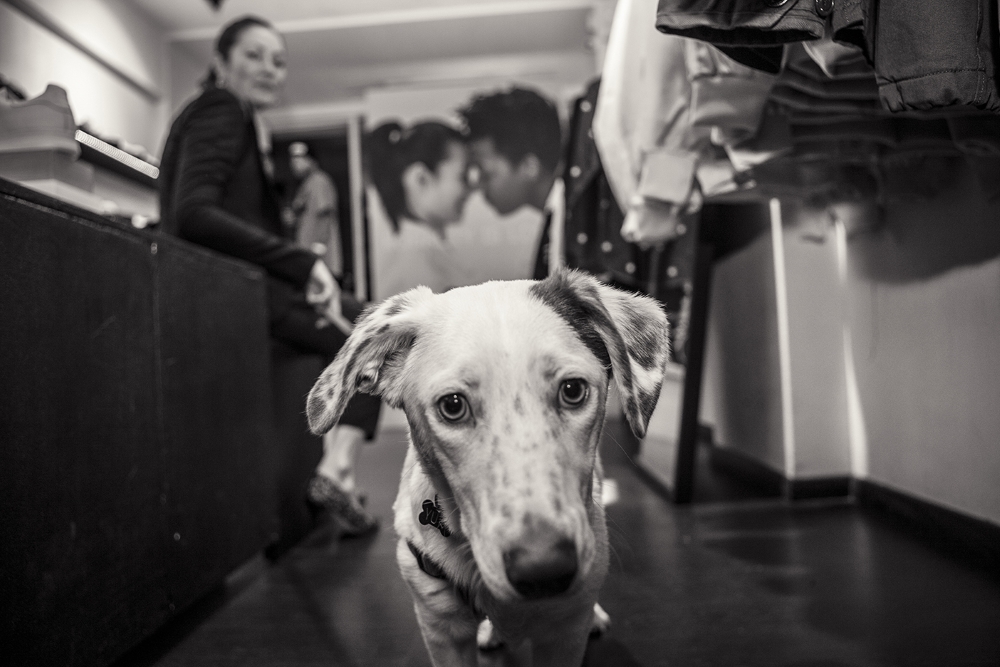 TV presenter and all around good guy, Alex Kavdas.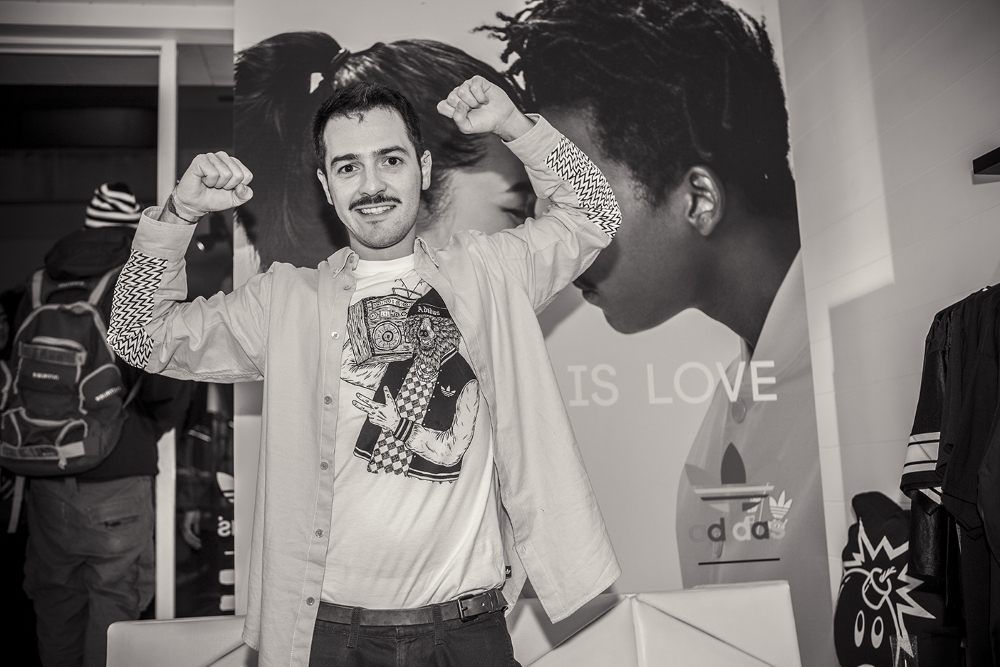 AYCE owner Vangelis and Leandra. Good times.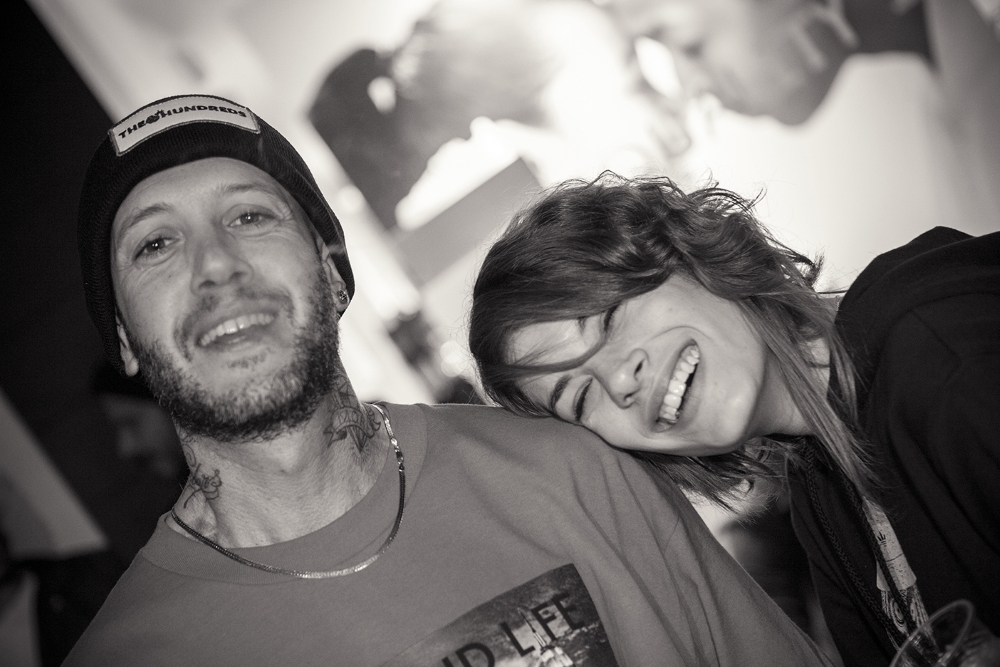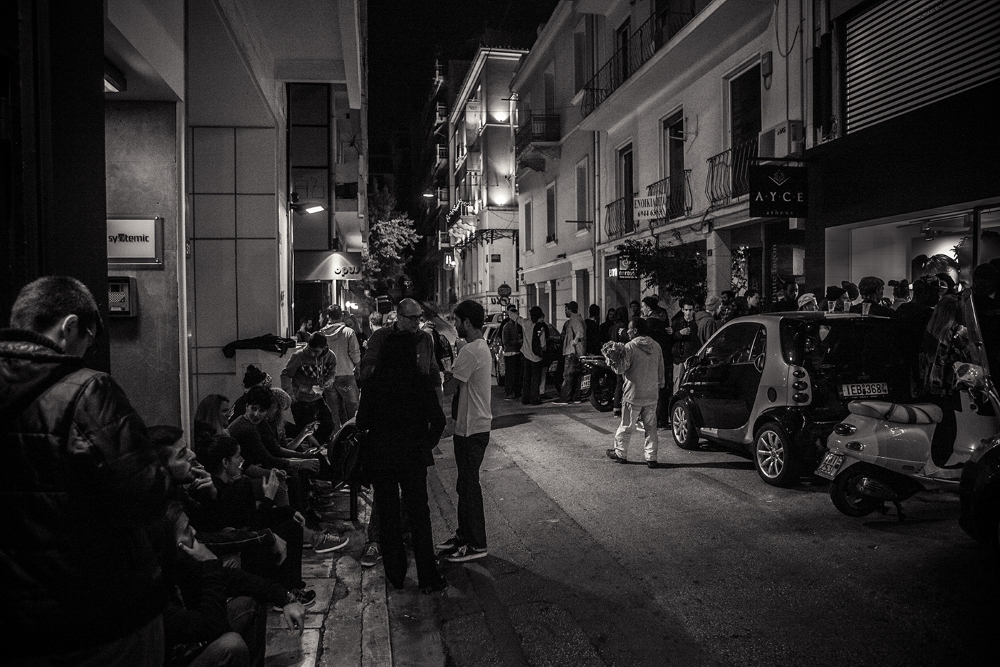 Athens bloggers The Blame On Mame under the spell.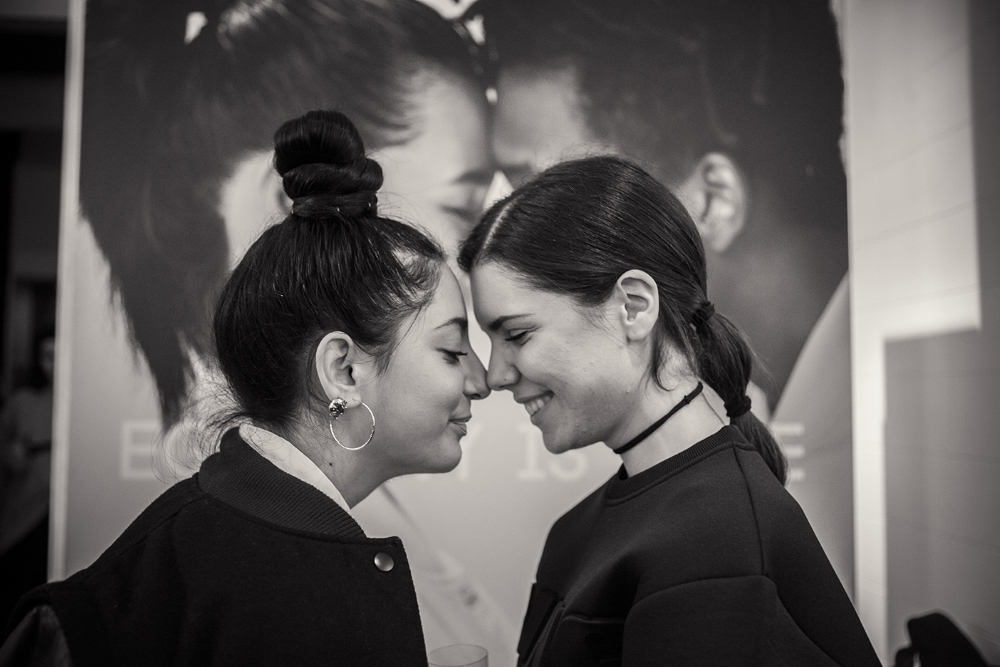 Special thanks to Athens-based photographer Panos Georgiou for shooting the above photos.