Reebok is one of those few brands that appears as though they're hardly trying. They don't follow the traditional methods of marketing like their competitors. Despite past high profile collaborations with Shaq, Allen Iverson, and JAY-Z, the brand currently doesn't rely on big-name endorsements with A-list athletes or celebrities. Despite those large voids in their strategy, Reebok's net sales have increased steadily for the past 4 years. So what is it? They've redirected their efforts into uncharted territories like Crossfit and the UFC, but regardless of those success stories, Reebok's presence within the street culture sphere has felt more profound than ever.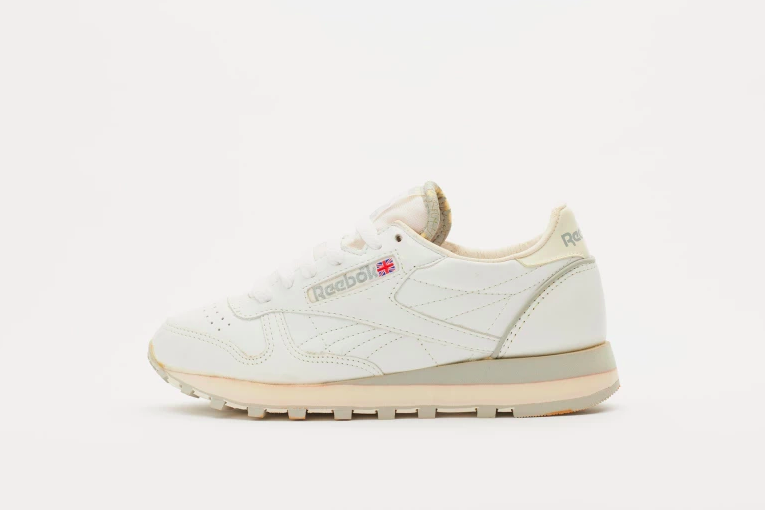 Reebok Classic Leather, circa 1985. Originally released in 1983. "It was actually a formidable running shoe. It had a Bi-Density Shock Protection System for stability and some fairly forward-thinking air vents for breathability. Performance, practicality, class... even now, this shoe has it all." -Gary Warnett, ssense.com
If the England-bred brand were to be personified, I'd say it's the cool cousin you grew up idolizing as a kid. They knew and wore the coolest things and would put you on without making you feel like a complete idiot for not knowing about them. It's one of the first open doors into the world of fashion and to the brand's credit, they've rarely played the "cool guy" role. Their consumer-base ranges all ages and has a model that caters to each type of consumer. Limited releases aren't necessarily their forte but their accessibility hasn't hurt Reebok either. So, what is it about Reebok that we've all come to find so fascinating? For a brand that's remained relevant with mainstay models such as the Classic Leather, Workout Lo, and Club C, how have they done it?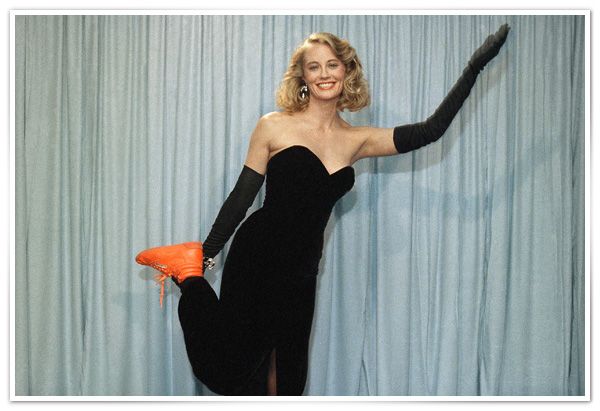 Cybill Shepherd famously wore a bright orange pair of Reebok Freestyles to the 1985 Emmy Awards.
Reebok's rise is a vivid memory for many. Their '80s popularity was captured throughout the fitness boom, and was even featured in movies like Alien, Juice, and Footloose. With the launch of 1982's Reebok Freestyle, the footwear company was the first to introduce a women's athletic shoe to the market, which had their sales leaping from $3.5 million in 1982 to $105 million in 1985. Culturally, there was no escaping them. Mick Jagger wore Reeboks in his "Dancing in the Street" music video with David Bowie. According to urban legend, mob boss John Gotti changed into a pair of Reebok Newport Classics before he turned himself in to authorities.
Basketball held the reigns of cultural significance and influence over kids all around the country, so of course it would later become the backdrop to their peak in success. When thinking of brands, many remember Nike for Jordan's iconic spread-eagle dunk silhouette, but for Reebok aficionados, one distinct memory comes to mind when thinking of their pivotal moment. During 1991's NBA's Dunk Contest, Dee Brown, who was considered an underdog against the favorite Shawn Kemp, did something that marketed Reebok better than any commercial ever could. Before every dunk, Brown would simply pump his shoes. The dunk maneuvers he performed were undoubtedly impressive but the emphasis involved with kneeling down to pump his shoes added a premonition that something huge was about to happen. And sure enough, it did. Dee Brown went on to win the contest with a blinded left-handed dunk (some claim this was the first dab to ever take place) and Reebok's sales went through the roof overnight. Dee claims that no one ever told him to pump his shoes before each dunk but his organic act branded Reebok to a niche audience.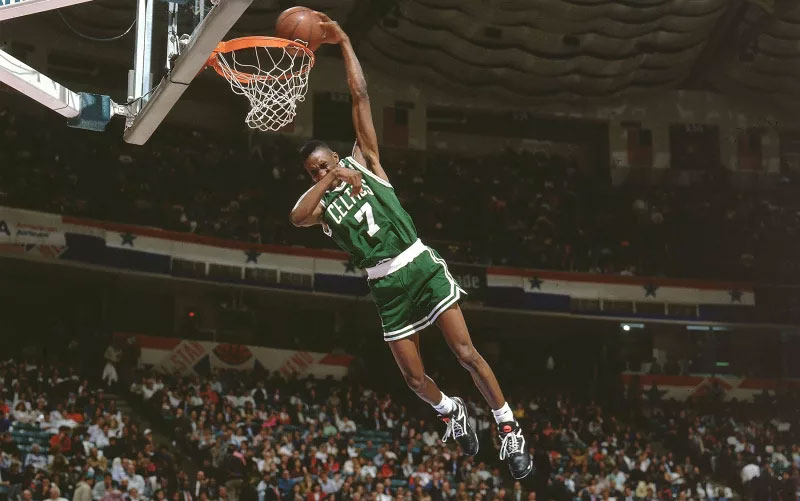 Years since that moment, people continue to express themselves in Reeboks. The organic marketing that took place on that court now takes place on the streets. Around the mid 2000s, Reebok decided to throw their hat in the ring that we call skate footwear. Legendary skateboarder and entrepreneur, Stevie Williams, secured a deal with Reebok and was left in charge of the brand's success. After their projected sales flopped, Reebok swiftly left skateboarding and hasn't formally been back since.
Recently, there's been somewhat of a revival happening with renegade ambassadors like Philly Santosuosso. As the owner of Humidity Skate Shop in NOLA, he fondly remembers Reebok being a part of his youth. "We didn't even call them Workout's, we called them Soulja's," recalled Santosuosso. "We actually skated them back in the day because of Cash Money, and that's what they called them." (The late culture journalist/historian Gary Warnett wrote in his definitive history of Reebok Classics for Ssense that "the Workout Mid—preferably with an ice sole" was nicknamed the "Soulja" by Soulja Slim in songs like "Souljas on My Feet.")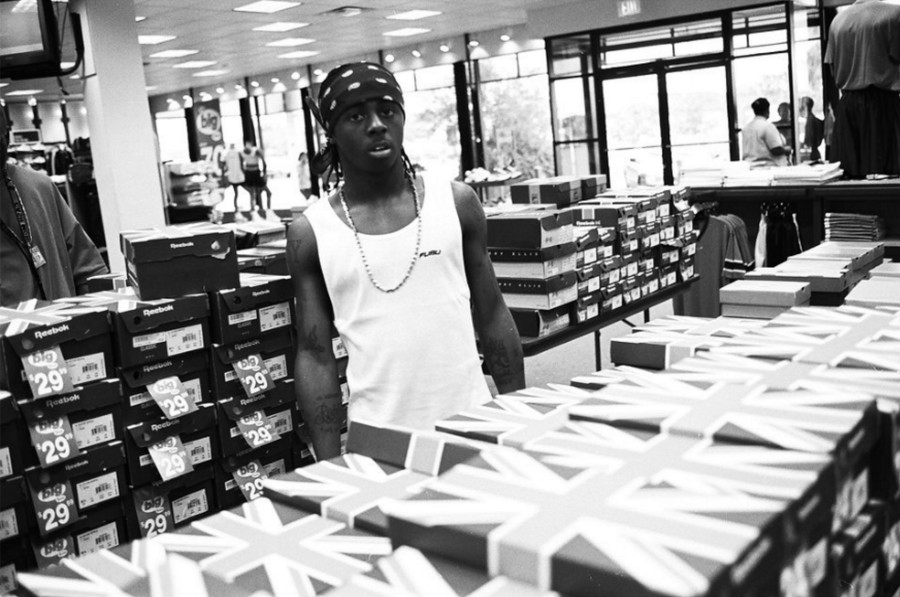 Lil Wayne sneaker shopping for Reeboks. Weezy eventually had his own signature sneaker with Reebok for a campaign with Lupe Fiasco and Mike Jones. Photo: hiphopdx.com
More recently, Philly has been on a tear in an array of Reebok Classic models. Due to his influence as both an amazing skateboarder and a skate shop owner, I asked Philly a baffling question: Why, amongst the slew of skate models at his disposal, does he choose Reebok? He responded, "I just got tired of skating in everything else," and his sentiments are shared on a much broader scale. With footwear essentially acting as an extension of your personality, many turn to Reebok while others stay on course with brands that are following or dictating trends. If sneakers are a part of your identity, wouldn't you do your best to be different?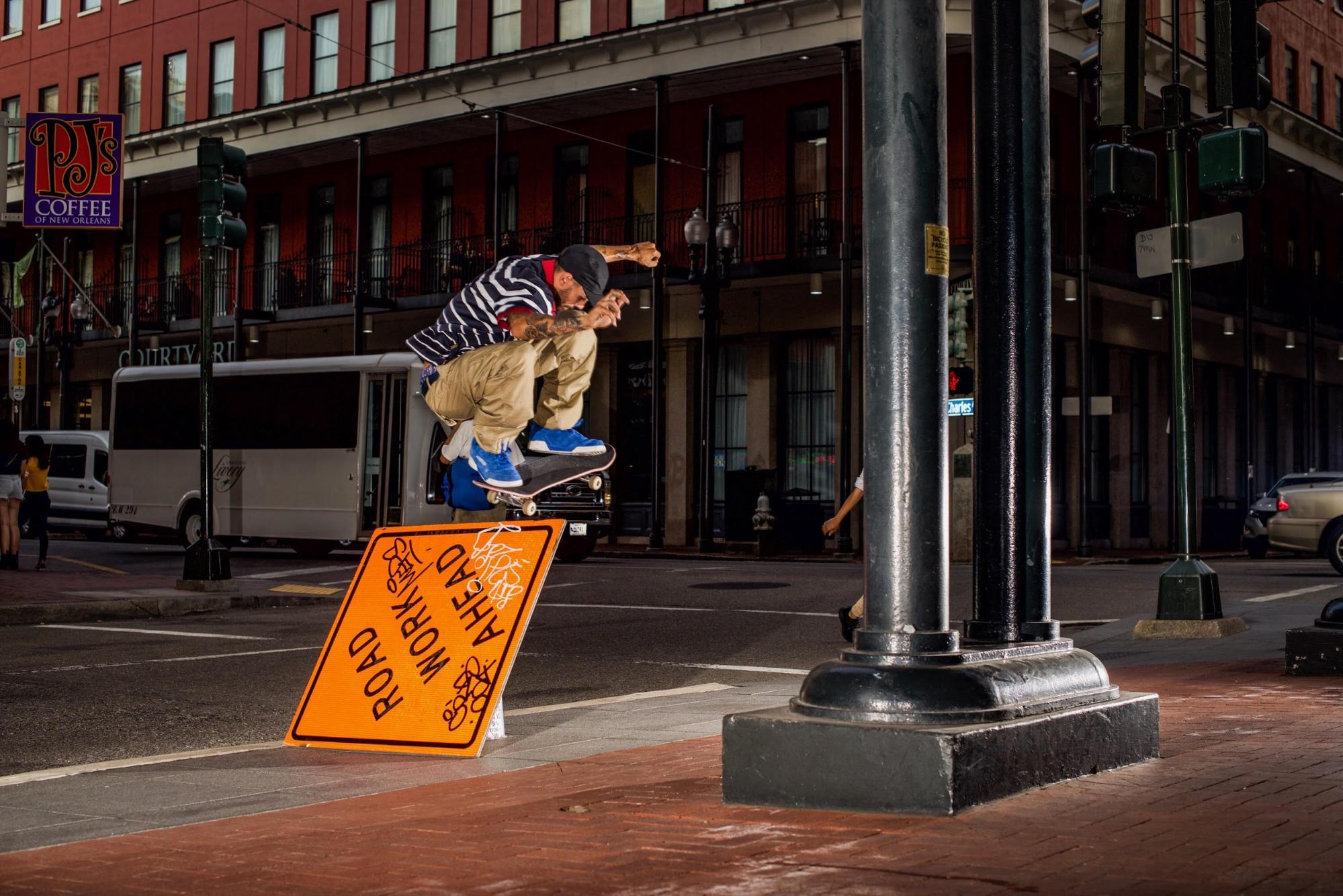 There's a number of reasons why Reebok continues to resonate and grow with consumers new and old. Firstly, they collaborate with the right people and brands at the right time. There's no doubt that this has increased their sales and further solidified their clout. Although, I do feel the need to stress that their collaborations have been with mostly Mom and Pop shops like Philly's own Humidity skateshop and Alife—and storied culture-driven collabs (Kendrick Lamar, Palace, Gosha)—which is refreshing given the day and age of Instagram influencer marketing.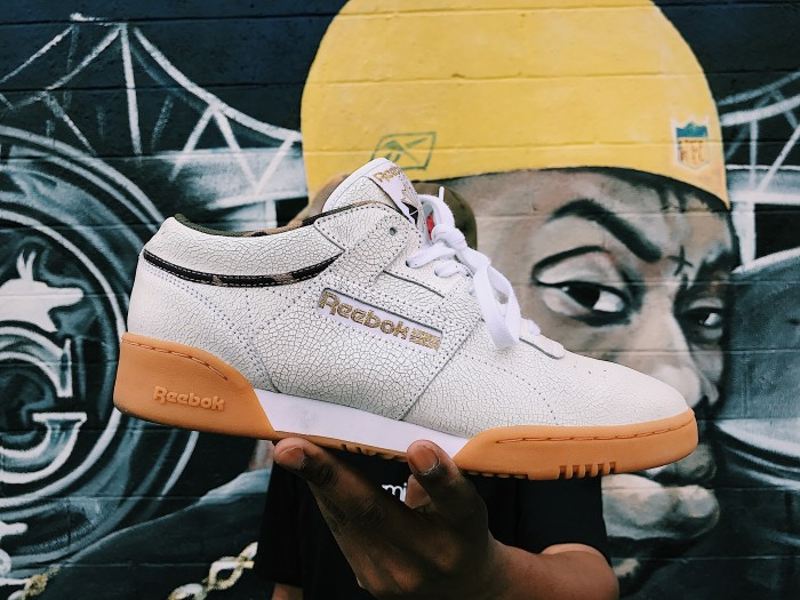 Reebok X Sneaker Politics X Humidity Skate Shop Workout Lo. Photo: rippedlaces.com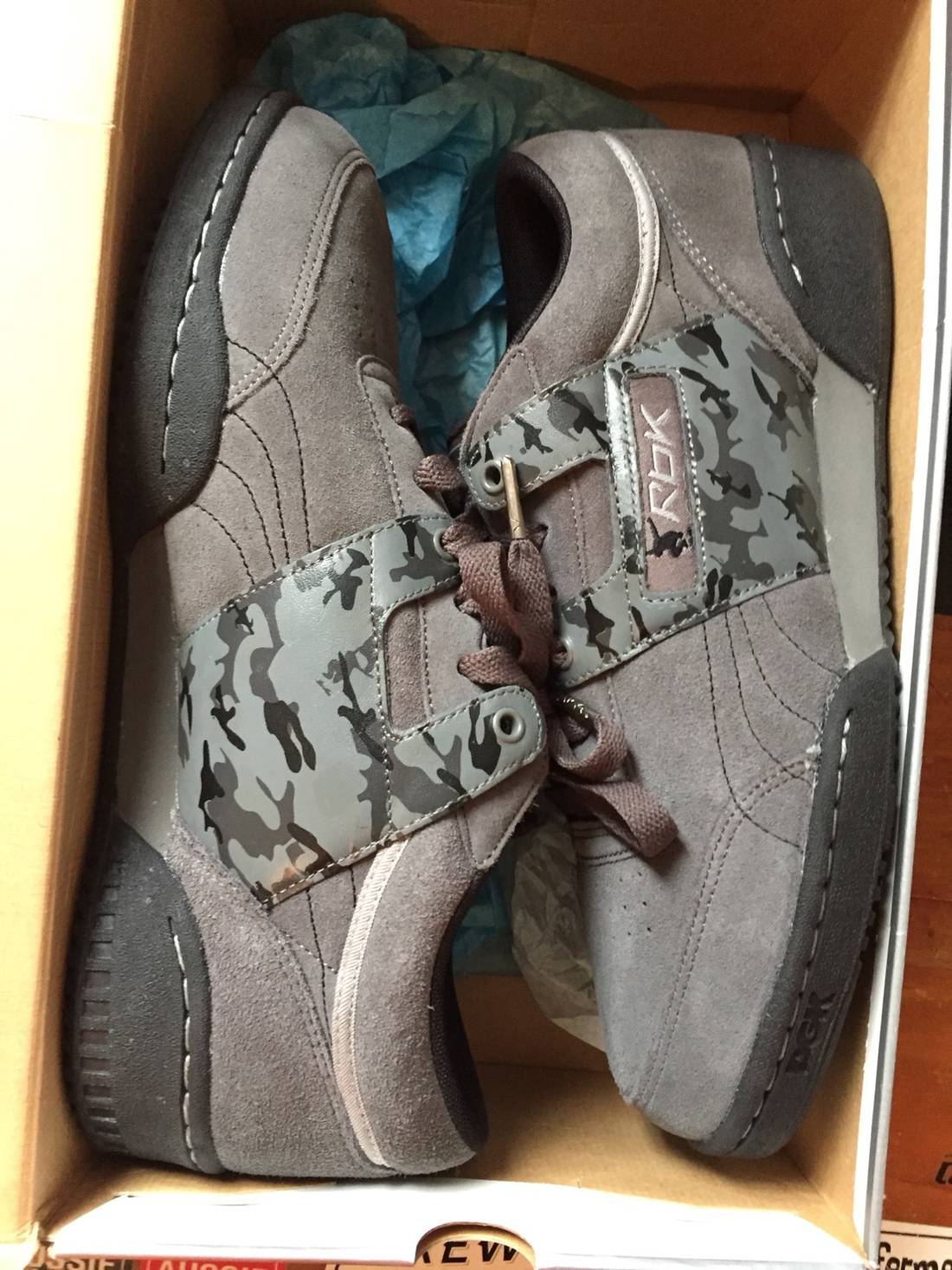 Secondly, they're proud of their heritage and don't intend on winning you over with the latest technological advances or false promises. A Classic Leather or Workout Lo—shoes that are over 30-years old—continue to cultivate a fanbase because they're reliable in both aesthetic and purpose. Their intention is to stay authentic and showcase their market-share in the most sincere way possible, seen in how the popularity of Reeboks often bubble up from the underground scene into the forefront.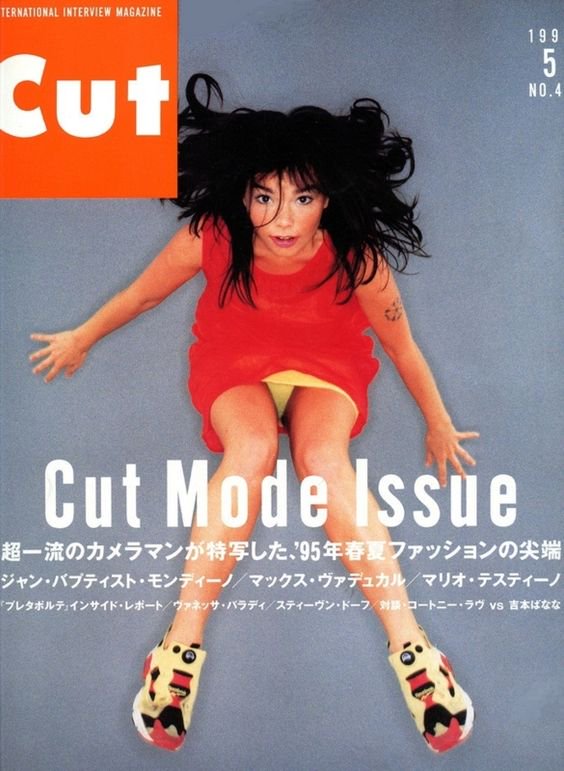 Gary Warnett reflected on that in his Ssense essay: "Reebok's organically occurring roles in divergent subcultures happened through accessibility rather than any attempts to crassly force-feed the shoes to an influential audience… This is how a shoe attains immortality."
In finishing my conversation with Philly, he told me that he was skating in Reeboks to feel different again in a herd of skaters who all looked the same. In a nutshell, he explained that skating in Reebok's wasn't just about being different, it was essentially an act of defiance. Maybe the same could be said for people who wear them off the board too.
***