We're proud to announce our third collaboration with Reebok Classic, and introduce 2 new models: The Hundreds X Reebok Workout Plus in Black and The Hundreds X Reebok Workout FVS in Fuschia. The collaboration will be available at The Hundreds Los Angeles and in our Online Shop 06.15.2018 followed by select retailers worldwide 07.01.2018.
An early pioneer in the athletic shoe industry, Reebok's roots stretch back as far as the late 1800s. The brand later exploded onto the footwear scene in the 1980s, and is celebrated today for its fitness-as-lifestyle ethos and innovation in the last four decades of footwear technology with models like the Pump, DMX, and the first athletic sneaker ever designed for women, the Freestyle. Reebok's Workout and Club C models are widely known favorites of the skateboarding community for their tech build and gum soles, with popular skate blogs and forums deeming Reebok "skateboarding's favorite unofficial skate shoe brand." We designed the two The Hundreds X Reebok models with this in mind.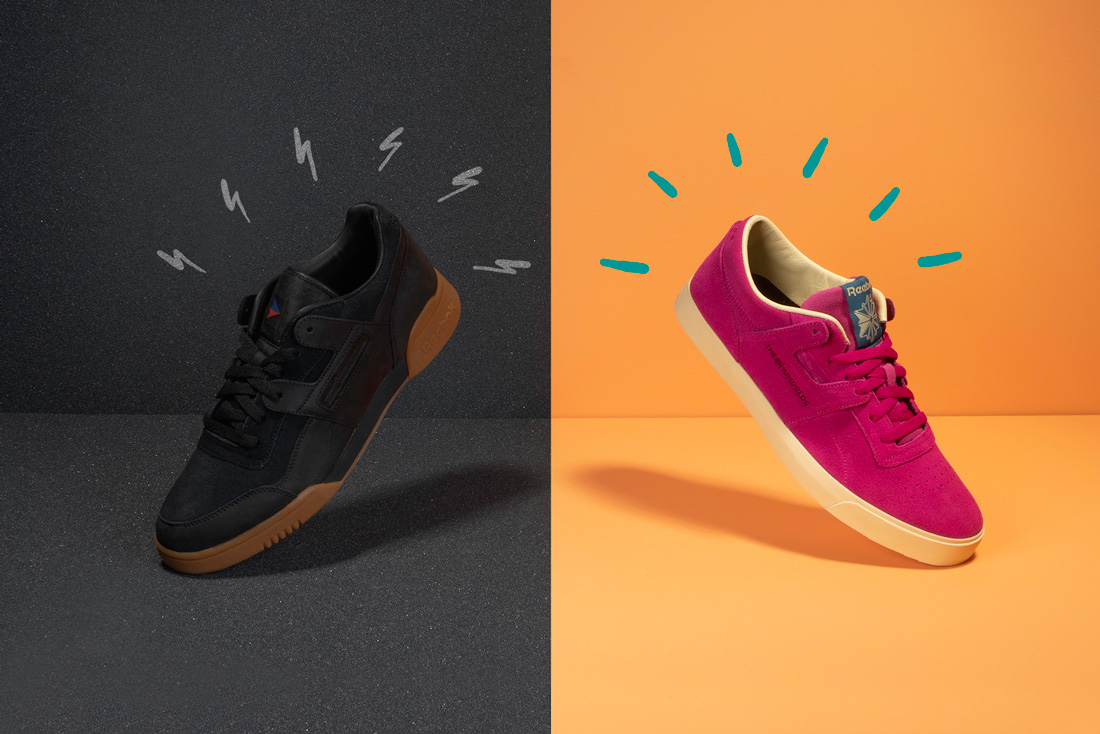 Our collaborative The Hundreds x Reebok Workout Plus comes in black suede with an oiled full grain leather top and a black full grain leather lining and footbed. It has a black EVA midsole and gum rubber outsole, with "Reebok" embossed on the side of the right shoe. The Hundreds x Reebok Workout FVS comes in a fuchsia oiled suede top with an off-white full grain leather lining, along with a teal full grain leather footbed and off-white rubber outsole. Both models have flat poly laces featuring our classic "Solid Bomb" logo on the lace tips, in addition to having a classic The Hundreds "Bar" logo embossed on the side of both shoes.
At The Hundreds, half of our design output is in black and dark colors, while the other half is in traditional pop colors—it's a reminder to not take ourselves too seriously. This collaboration keeps this key branding theme in mind and is an excellent representation of The Hundreds as a whole.
The wonderful John Spannos aka @vilonious shot our lookbook (he also shot our last two Reebok collaboration lookbooks as well).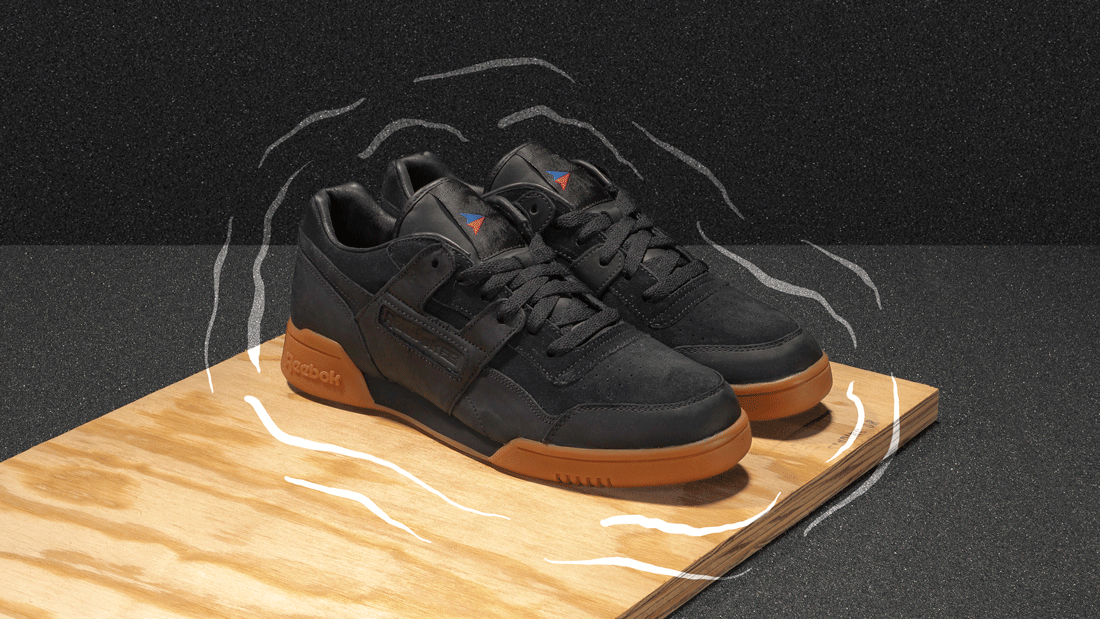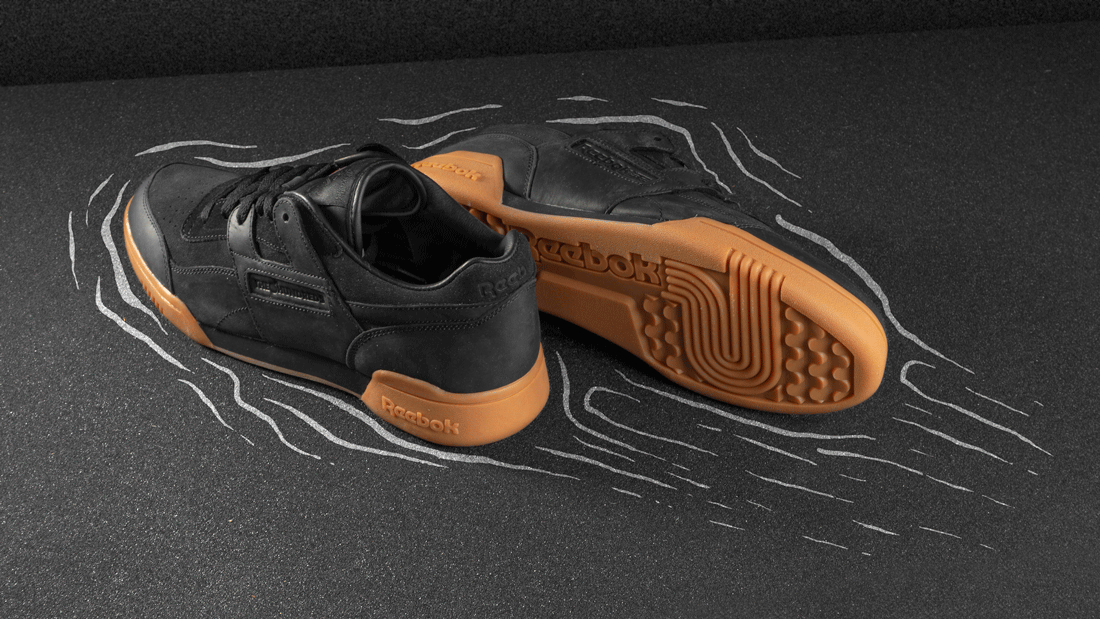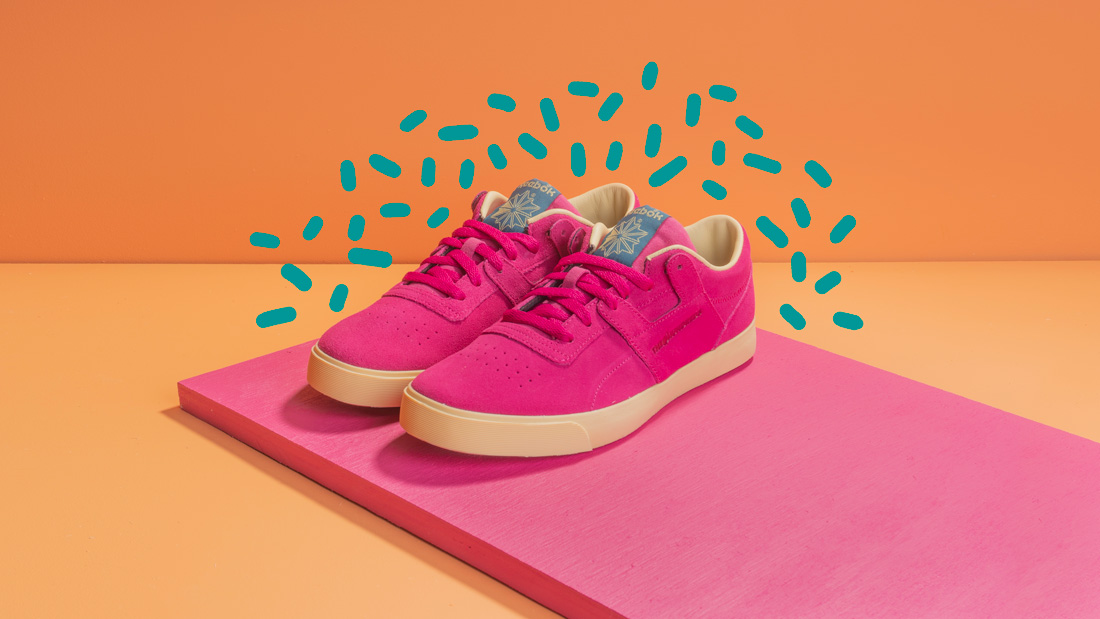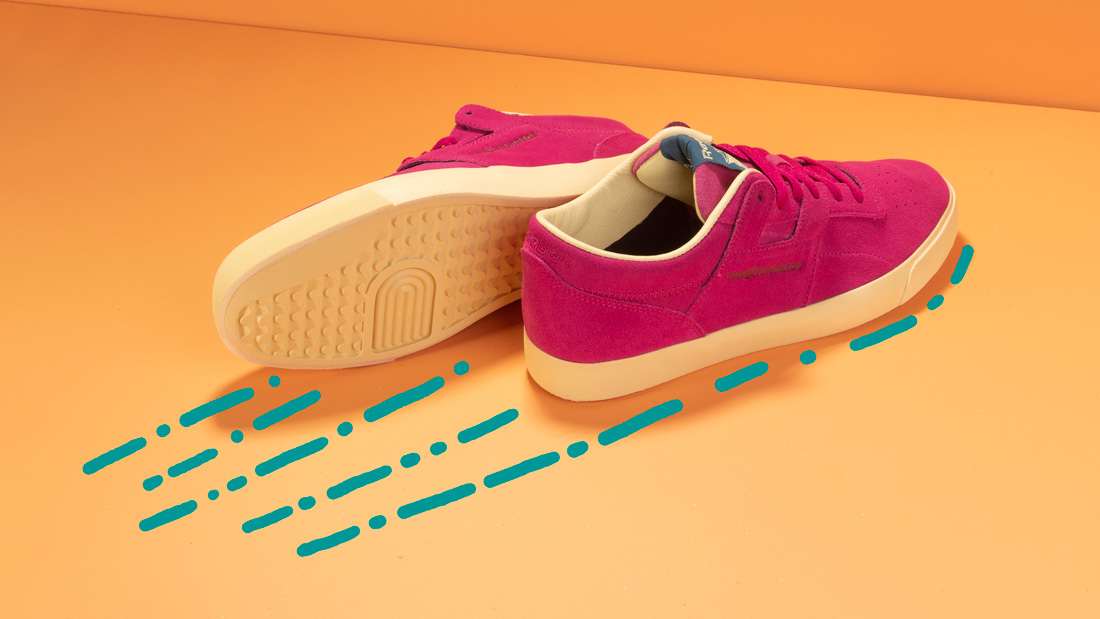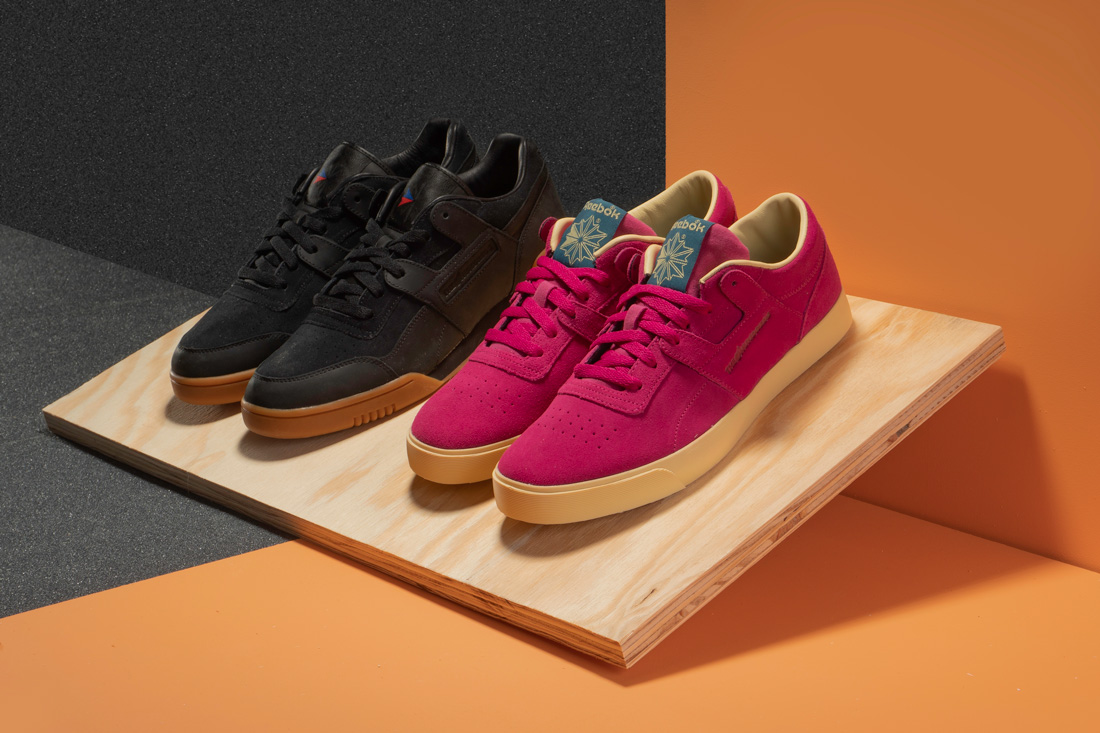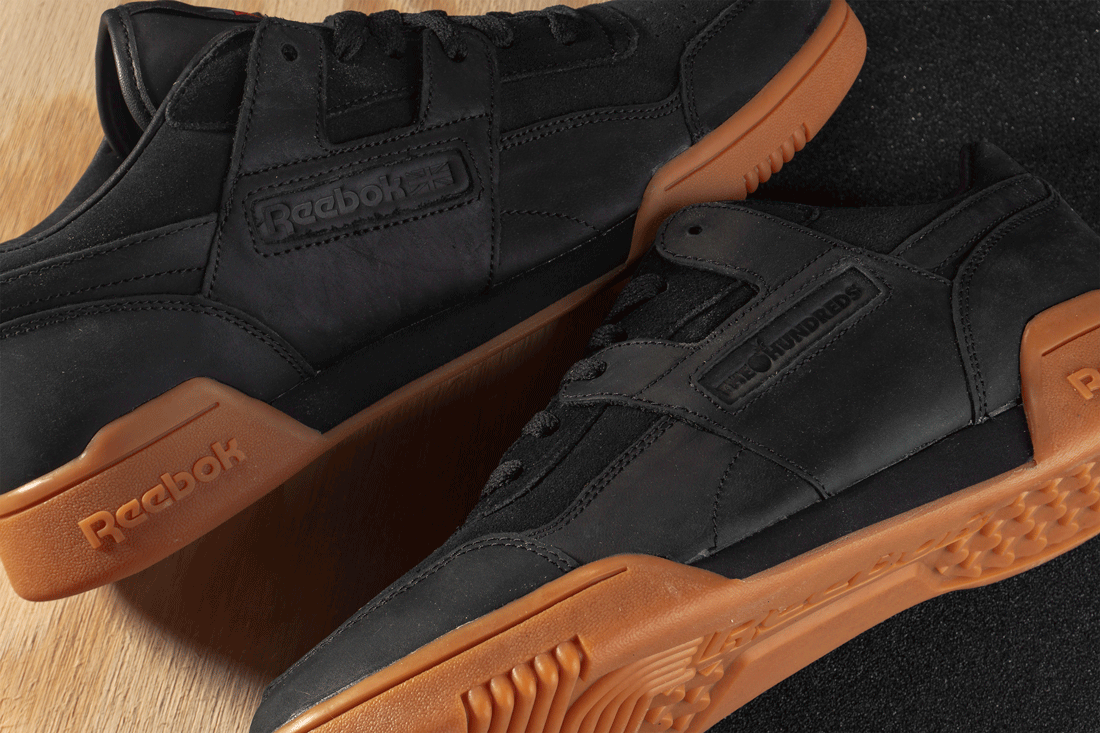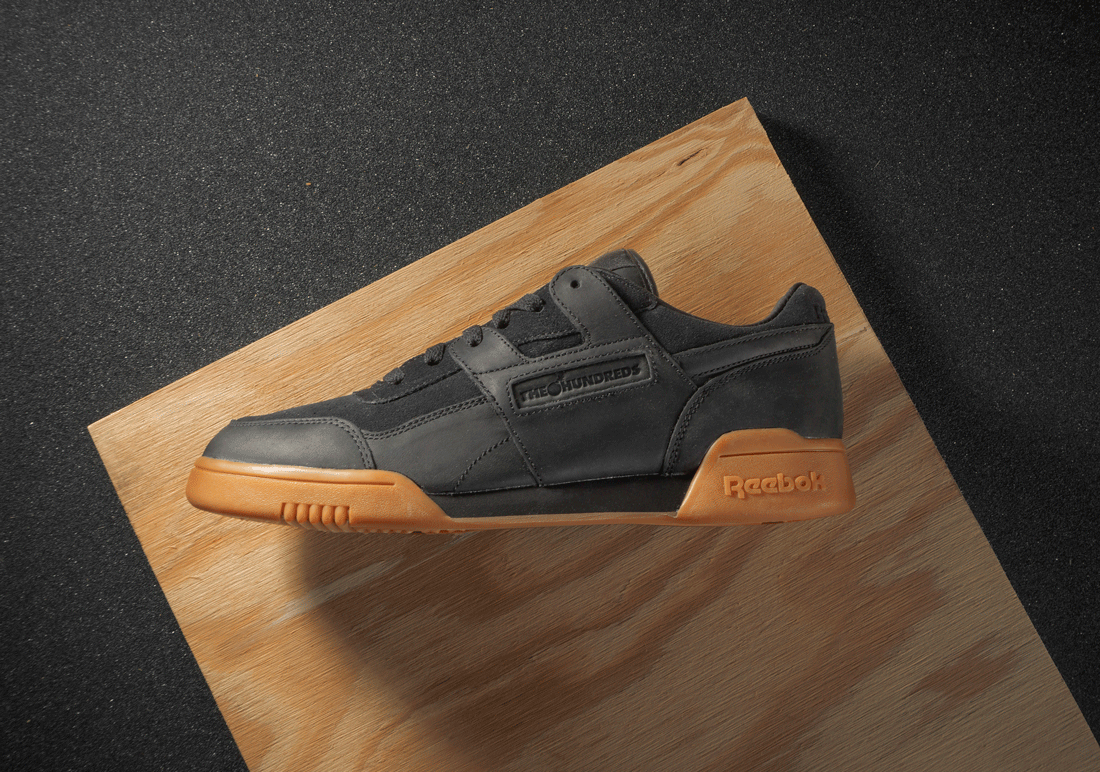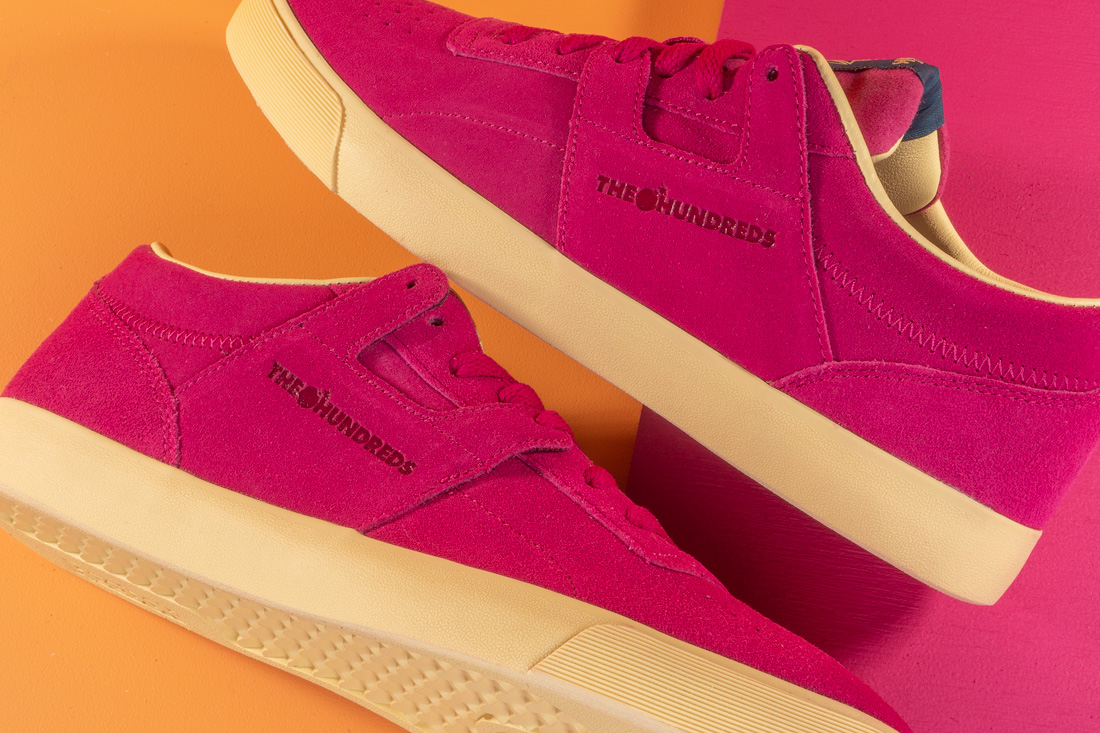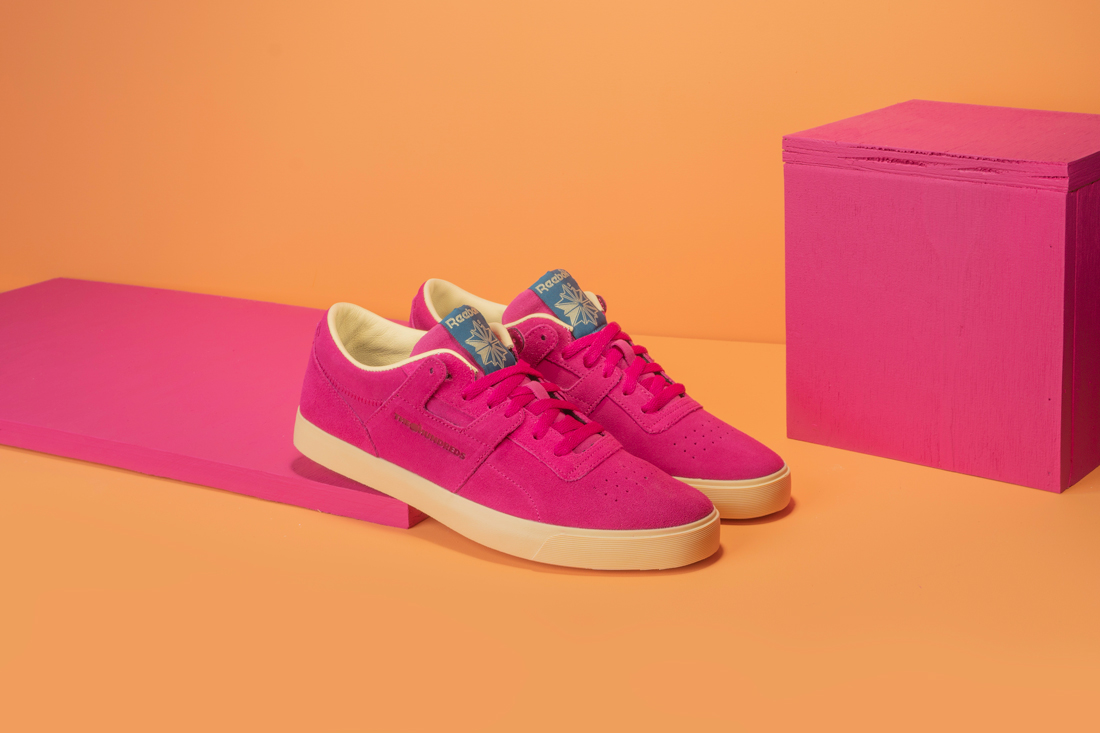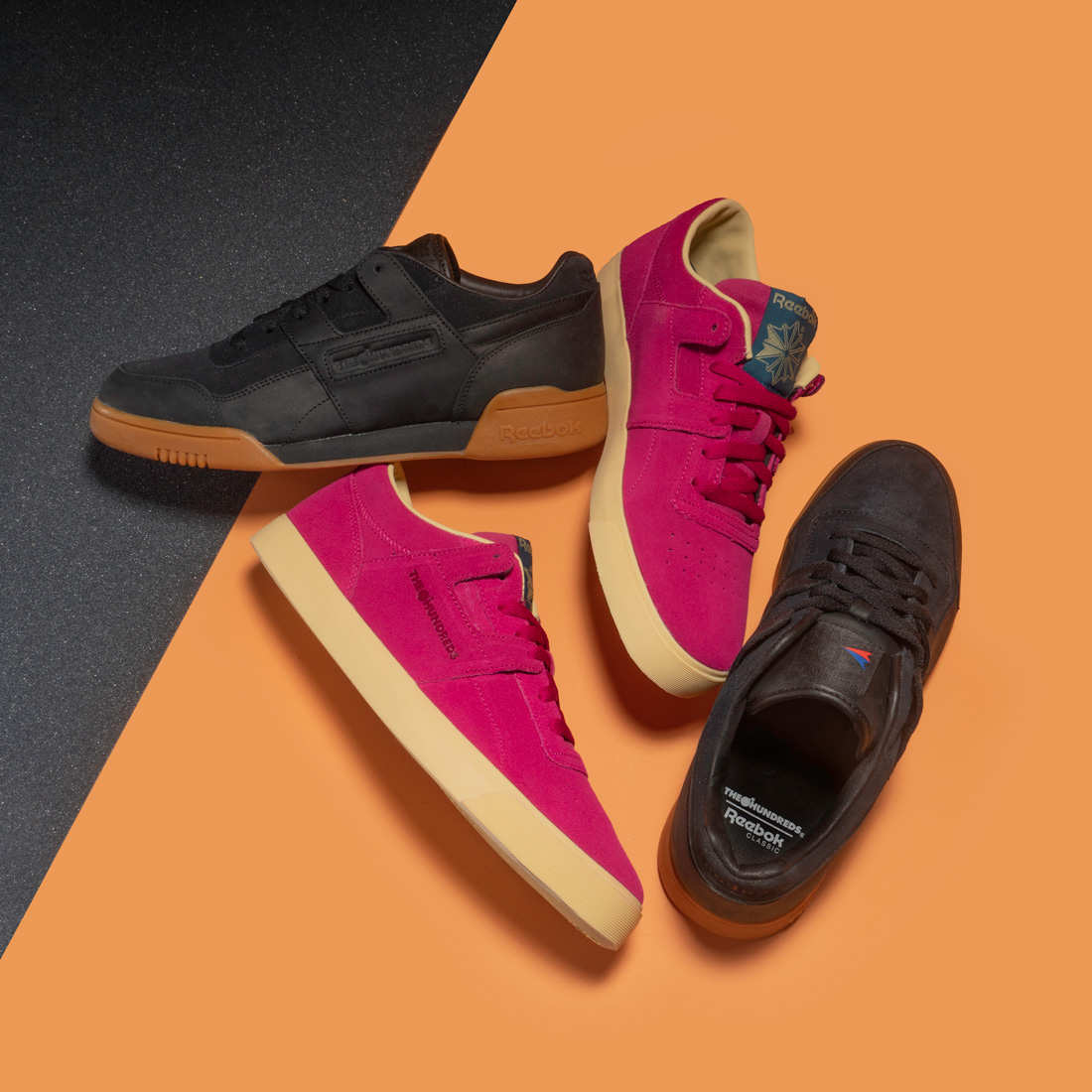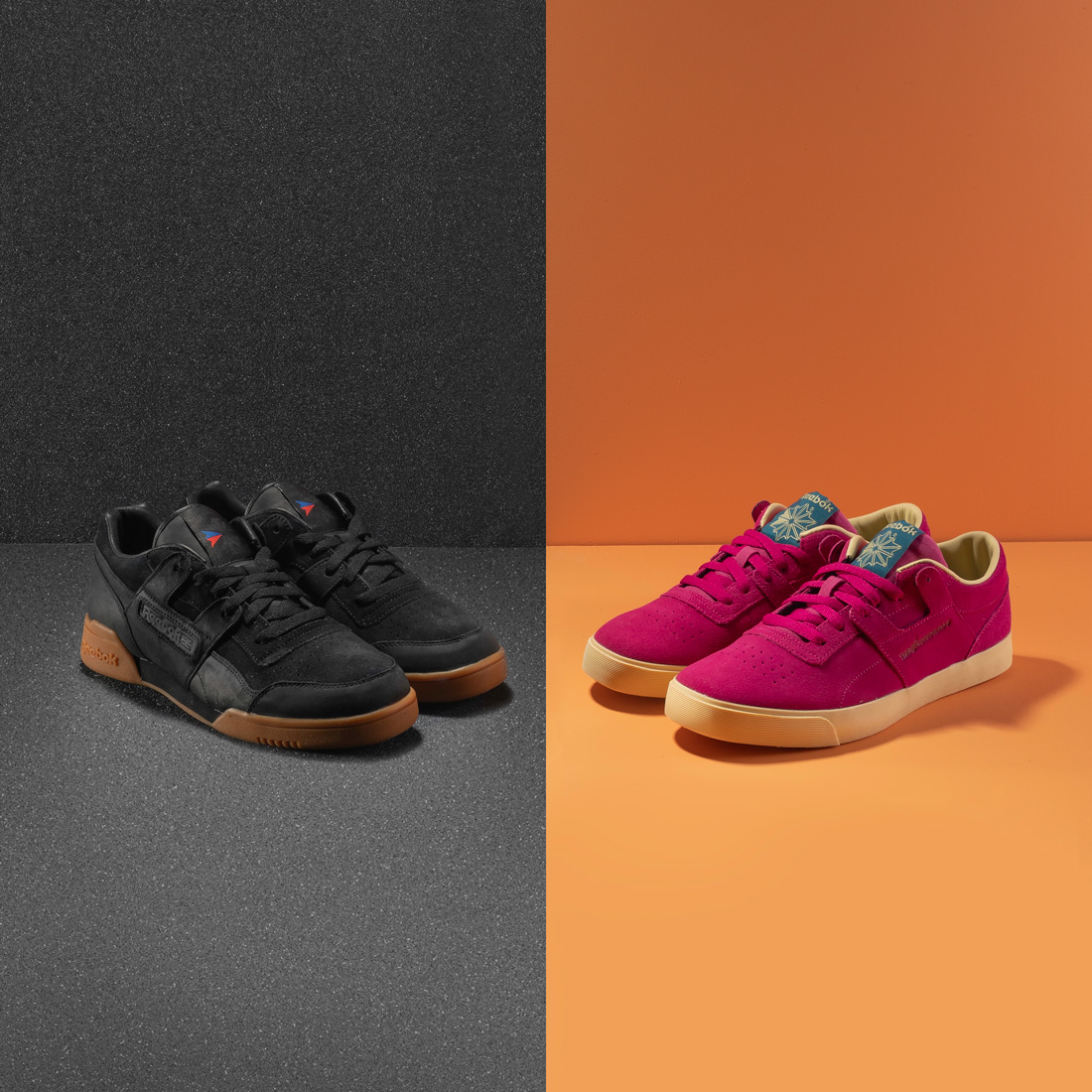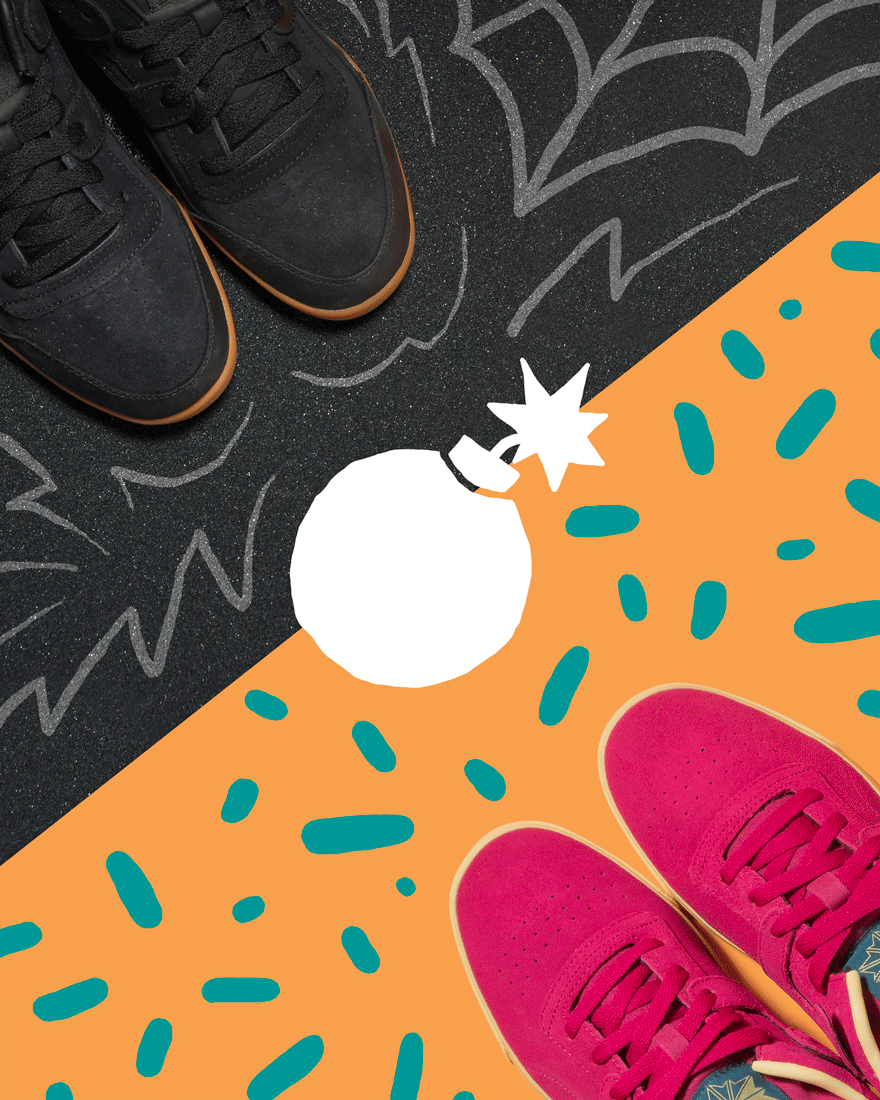 ***
ABOUT REEBOK
Reebok International Ltd., headquartered in Boston, MA, USA, is a leading worldwide designer, marketer and distributor of fitness and lifestyle footwear, apparel and equipment. An American-inspired global brand, Reebok is a pioneer in the sporting goods industry with a rich and storied fitness heritage. Reebok develops products, technologies and programming which enable movement and is committed to accompanying people on their journey to fulfill their potential. Reebok connects with the fitness consumer wherever they are and however they choose to stay fit – whether it's functional training, running, combat training, walking, dance, yoga or aerobics. Reebok Classics leverages the brand's fitness heritage and represents the roots of the brand in the sports lifestyle market. A subsidiary of adidas, Reebok is the exclusive outfitter of CrossFit and the CrossFit Games, the exclusive authentic global outfitter of UFC; the title sponsor of the Reebok Ragnar Relay series; and exclusive apparel provider for Les Mills.
For more information, visit Reebok at www.reebok.com, or, for the latest news at http://news.reebok.com/
Discover Reebok at the following locations: http://facebook.com/reebok; http://twitter.com/reebok; and http://youtube.com/reebok