Being stupid rich, popular, and good looking has some benefits. One of them isn't the reason these shoes are beat to shit. At my last advertising job, I used the office as a treatment center. If I was out drinking and "skiing" I may not get home till it was time to go to work. Luckily, being a genius, I could lie and dissuade my coworkers from needing my attendance in meetings or actual work. The office provided a sanctuary for me to dry out, sober up, and get ready to do it all over again that night. It was a pattern I am nowhere close to breaking. However, during shivers of withdrawal, I received a phone call from one Lane Musgrave. His dad is the most accomplished astronaut of all time ever. Lane calls and says, "Yo Rob, it's Lane." Yes, I know who it is, I just introduced you twice in the story. "Do you want these Tom Sachs sneakers?" Interrupting my Kid Rock listening marathon had me in a bad mood, but how was this nerd in NYC gonna tell me about some shoe. I know everything about every shoe, but somewhere between 1OAK and Lindsey Lohan's room at the Chateau, I must have missed the Hypebeast post on this one.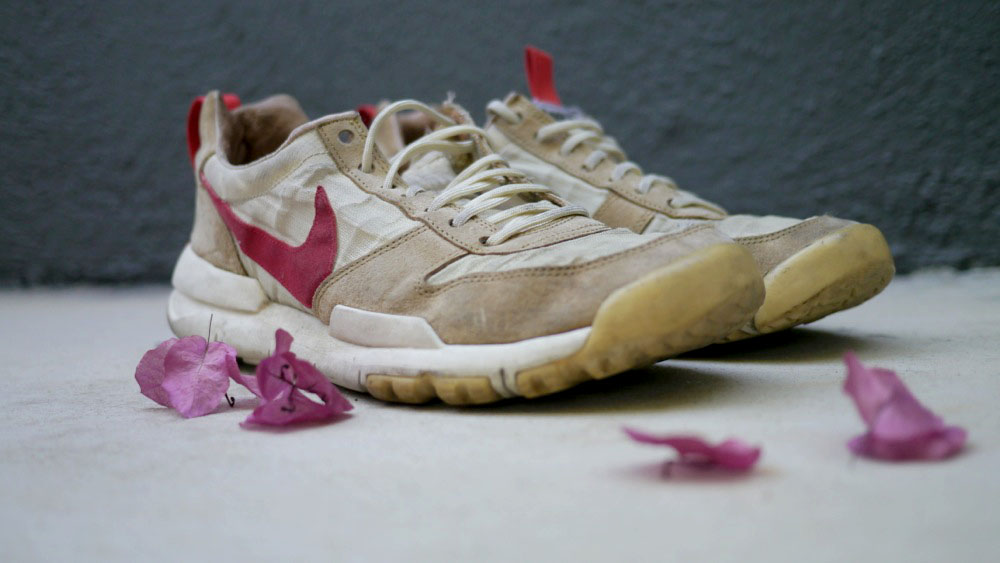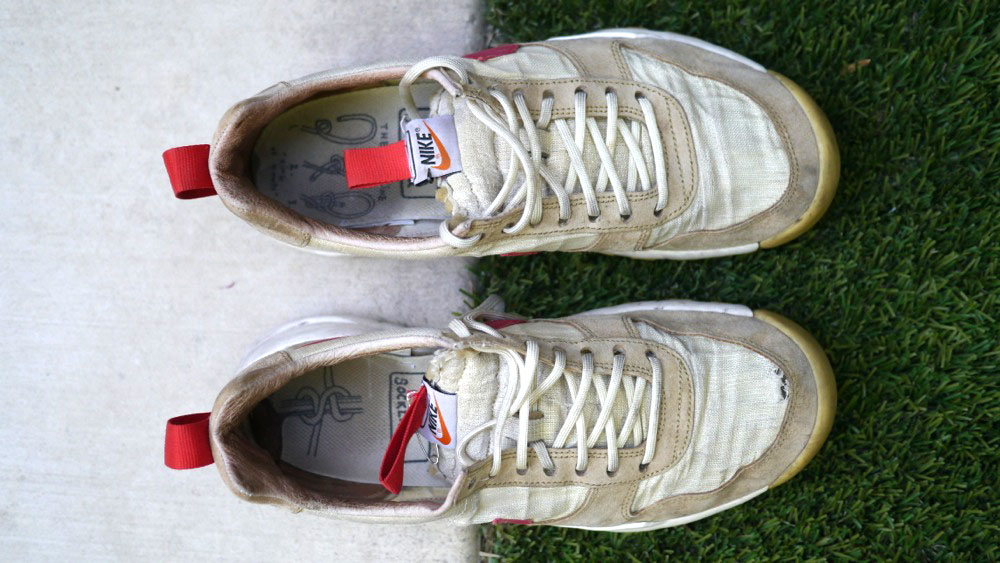 I'm like, "How much are they?" He was all, "$450." I'm like, "That seems high for a Nike Free folk art collabo." Lane says he wants to make a deal. The Supreme dunk low with all the red cement was due to drop in a few weeks. He offered to trade. He grabbed these for me and all I had to do was get him a pair of dunks that I could not guarantee ever getting... "Sure, you got a deal."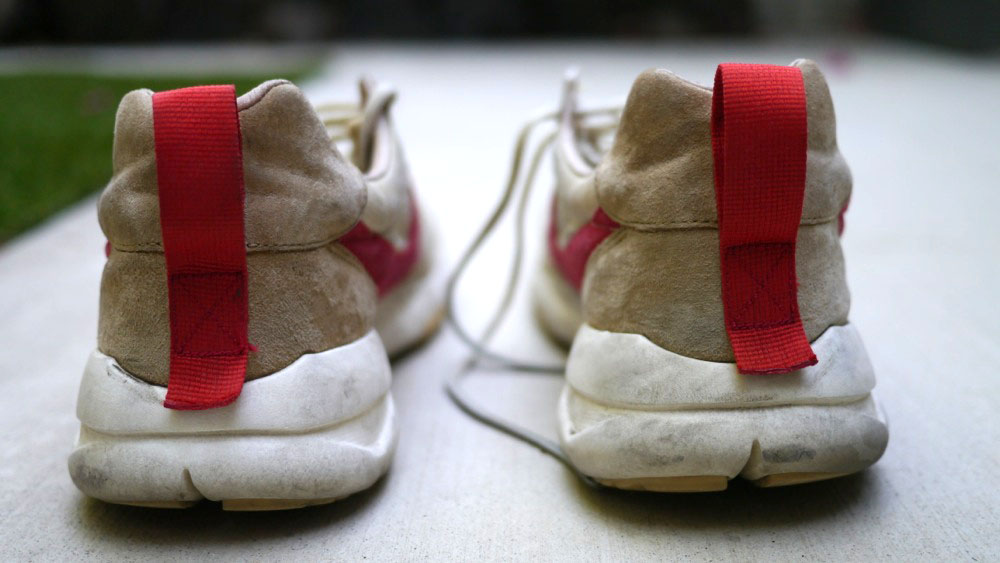 The box arrives with all kinds of trinkets and stickers. They seemed cool, but I couldn't get any information besides that they were sold at the gift shop of some art gallery. Oh, and Union. People say they were at Union. I threw them on with no sock and off I went. The first leather insoles only lasted about a month before the smell was overpowering. I installed the additional pair of fabric insoles and then I could keep them in the house overnight.  I'm kidding, I don't live in a house – I live in a 5 story condominium complex with underground parking and a glock for the haters. I wore them the entire summer of 2011. The red finger pulls on the tongue fell out first. I hold them in place with safety pins. Commonly referred to as "dyke shoes" or "Hey, Rosie O'Donnell called, she wants her shoes back."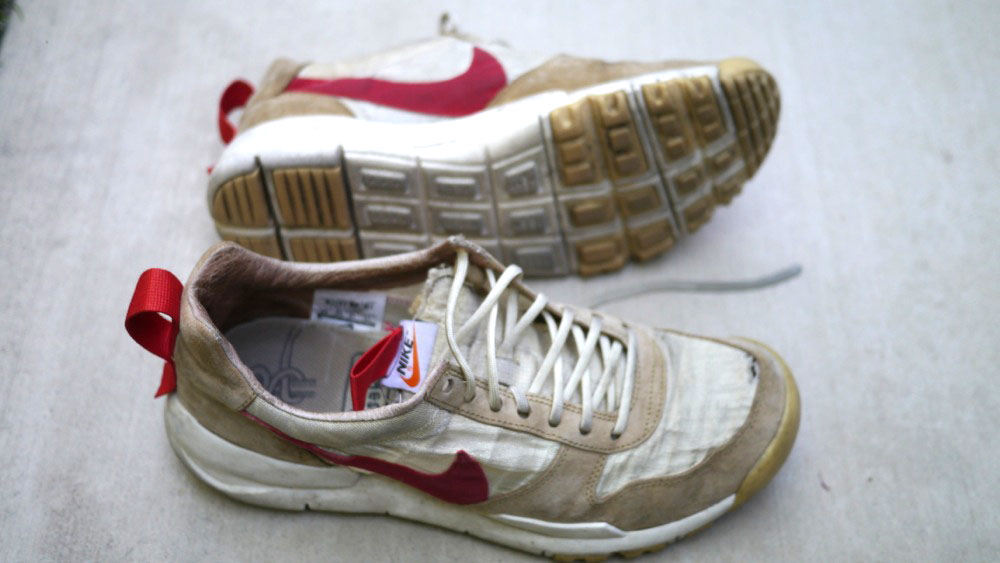 Nike used the sole from the special forces boot. Tom used materials found commonly on NASA spacesuits in Tom's handmade style. I like how the swoosh has a tiny portion of it covered by another piece of leather – no other shoe ever did that. I have worn them for the better part of 2 years and recently discovered they are being sold on eBay for over $3,000. I also just learned what "mini-vanning" is. You are familiar with the "Shocker" obviously, then there is the "Spocker." "Mini- Vanning" is 1 in the front, 4 in the back. Like a mom driving the kids to school.