Club Monaco x Saucony – Saucony is on a collaborative roll. After some notable projects with ALIFE and Bodega, the Pennsylvania-based company teams up with Club Monaco. Aaron Levine, Club Monaco's Creative Director, chose to focus on his favorite runner and the collaborative Jazz Low Pro Courageous is born. The collection arrives in an array of simple colors, but the standouts are either black or neutral with both colorways utilizing premium suede uppers. Pigskin will line the interiors and both pairs will come with a speckled sole. Look for both colorways at select Club Monaco stores for $129.
Source: Club Monaco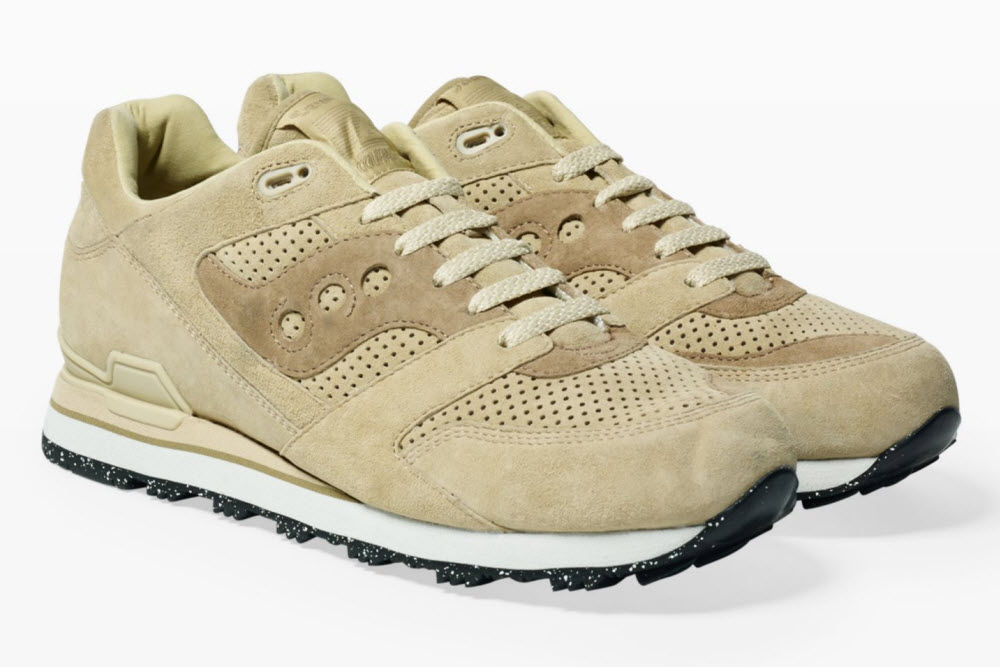 Zeal HD2 Camera Goggle – Zeal wants you to skip strapping the GoPro to your helmet and go for a pair of their goggles with a HD camera built right in. The Zeal HD2 seamlessly integrates a sharp HD camera into the frame of the goggles; just a tad above the goggle's photochromic polarized lenses. The camera captures HD video, and snaps pictures at a nice 12mp wide-angle size. The HD 2 also has an in-google viewfinder, glove-friendly gloves, lithium rechargeable battery, and everything is stored conveniently on the removable micro SD card.
Source: Zeal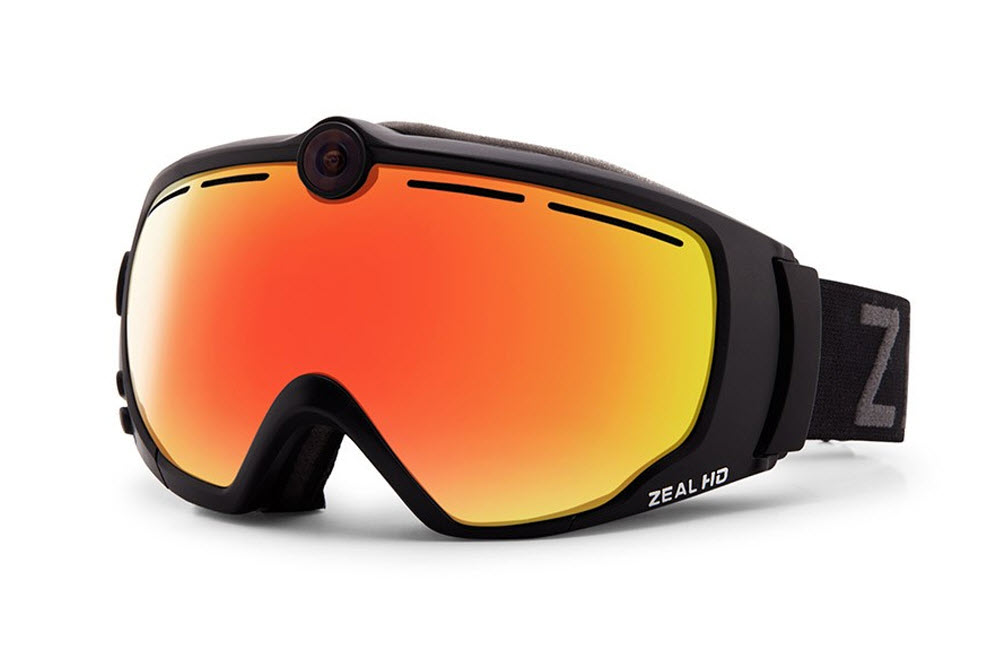 Neat Ice Kit – Cubed ice is for peasants, decorative ice is where it's at. Studio Neat wants to bring fancy ice, the one seemingly attached to nineties' Basic Instinct, to your home with their own Neat ice kit. The kit includes an insulated ice mold that produces a large base ice, while the chisel and the mallet carves our each individual piece. Whether it's a big piece or small each piece is guaranteed different, and perfect for those Gatsby-esque summertime soirees.
Source: Studio Neat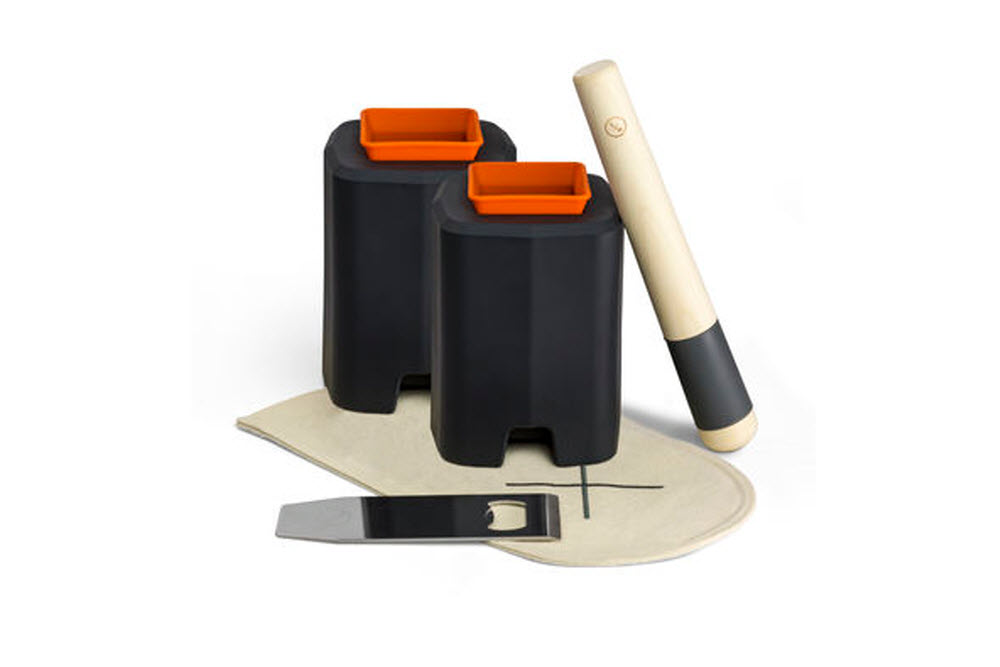 Airblaster x Poler – Poler is on a roll with their collaborations, and the latest to team up with the outdoors company is Airblaster. Known for their full-body Ninja Suit Airblaster are experts at keeping the snowboarder and skier warm. This collective project will use a versatile and odor-resistant Merino Wool and feature Airblaster and Poler branding on the left chest. If you have ever been stuck in a winter storm, then you'll know how handy a Ninja Suit is. The special red Poler edition Ninja suit is available now for $189.
Source: Airblaster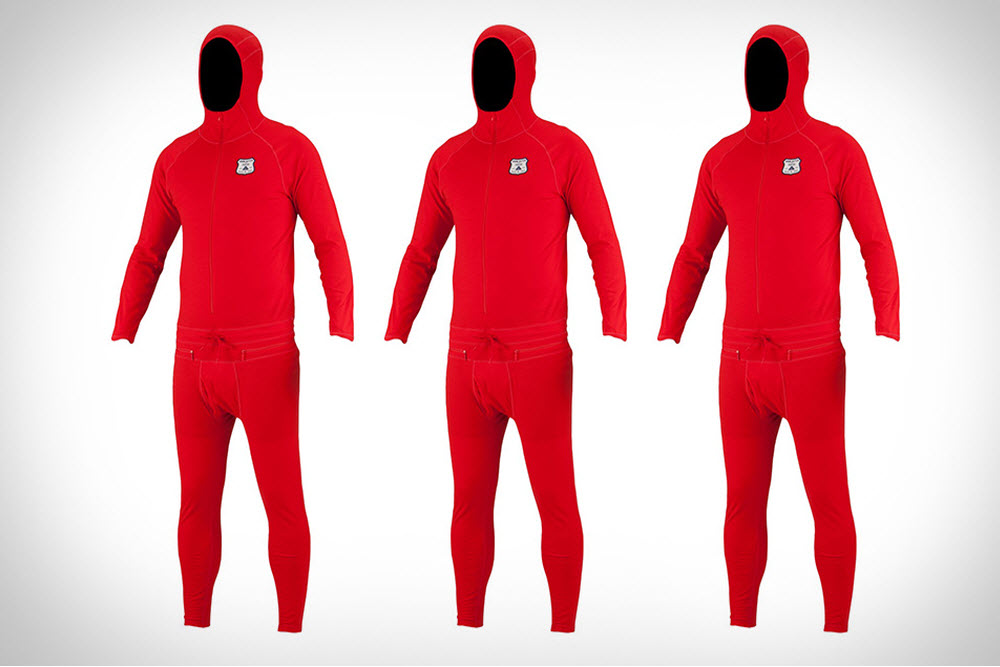 Carvey – We live in a pretty wonderful time. 3D printers can be purchased for under $500, and if you don't want to bother with flimsy plastic, there is the Carvey. The Carvey is a desktop CNC (computer numerical control) machine that etches your designs on wood or brass. A final product can be completed under 5 minutes with the simple Easel design software. The program runs on a web browser and can communicate with any car and machine control software. Designing and making your own intricate trinkets is only steps away.
Source: Carvey