The Kobe 9 "Inspiration". I think this is the best colorway of the 9s to be unveiled thus far. At first glance, I wasn't into how high they are, but after seeing them in person, it actually goes really well with the overall aesthetic look and feel of the shoe as a whole.
The Flyknit material used is a tremendous leap for Nike since we haven't really seen it on anything other than runners. With Flyknit being used now on a basketball shoe–and none other than to introduce it with the Kobe 9–makes this release even more special. As usual, with the Kobe line, it's lightweight and sturdy. The carbon fiber inlays used around the midsole give it that Foamposite feel. The 3M hints from the Nike swoosh and Kobe logo on the tongue set it off. Its on & off court appeal make the Kobe line impeccable when it comes to sneakerheads. My favorite thing about the shoe is its humongous tongue. Very reminiscent of the Jordan 5 reflective tongue. I have to say the shoe does look like a wrestling boot from afar, but leave it up to Nike to continuously push the envelope when it comes to their signature athlete shoe lines.
I definitely didn't think they'd be able to make a better looking Kobe after the 8.The 9 though… I think it just might be my favorite now. I can't wait for the low-top!!!
Look for these to officially release March 1 via select Nike retail accounts.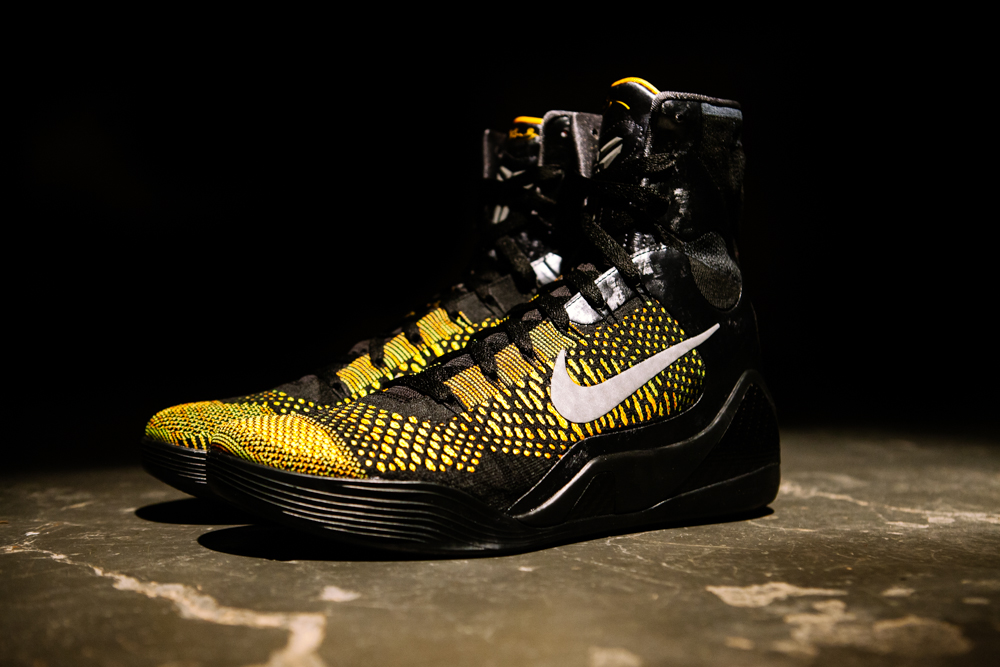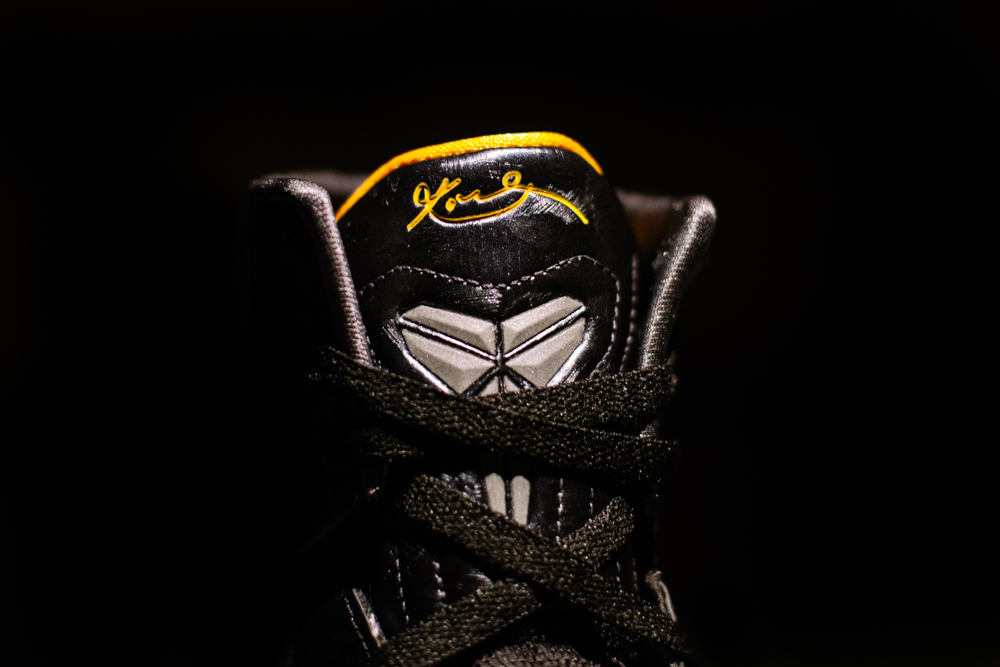 \