Newport Beach's "The Wedge" is notorious in Southern California for being one of the deadliest surf and body-boarding locations on a good day. When a hurricane is hitting (or El Niño is showing its craggy scowl), it's the place that psychos and sociopaths ride danger-missiles down cascading liquid cliffs that collapse into a steep sandbar, a playground for those looking to walk the line between really, really alive, and uncompromisingly not alive. So, it's no surprise that when Hurricane Marie slaps Baja California, and even places like Malibu see surf in the range of 20 feet, people are going to flock to Newport to try their hand at battling the most merciless titan, a vulnerable David against a 30-foot Goliath.
We sent Horndawg, our video idiot – vidiot – to cover the hysteria.
John Pangilinan lets you see Wednesday's mayhem through his lens. The photos and words below are his.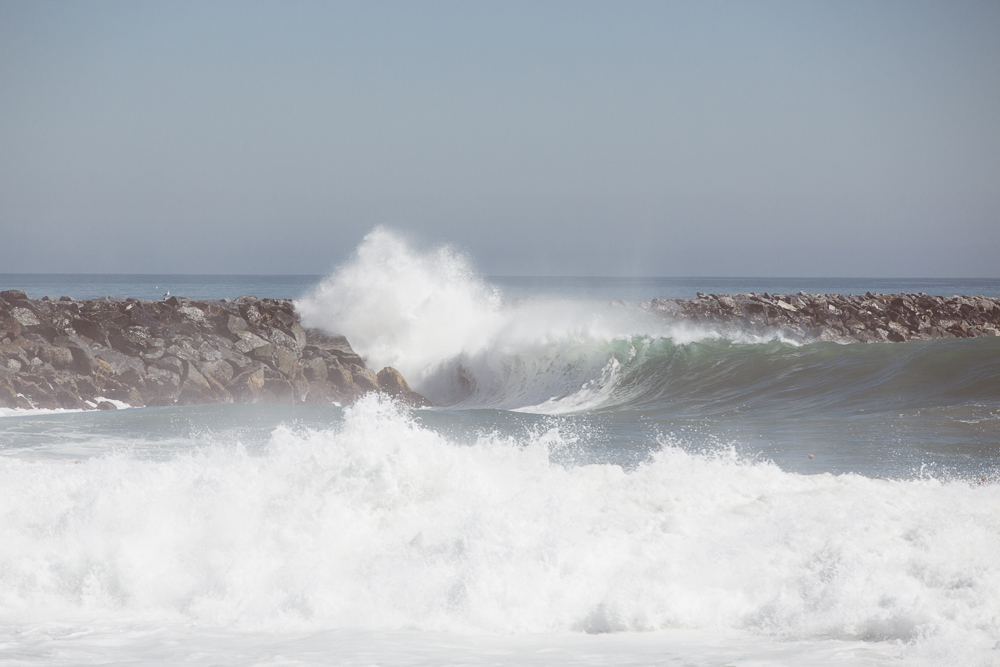 Hundreds of people lined the shoreline to witness the spectacle. Walking up on the sand you could hear the bone-breaking power of the waves as they crashed down on the shore break. With each set that rolled in you could feel the anxiety of the crowd waiting for the next daredevil to drop in.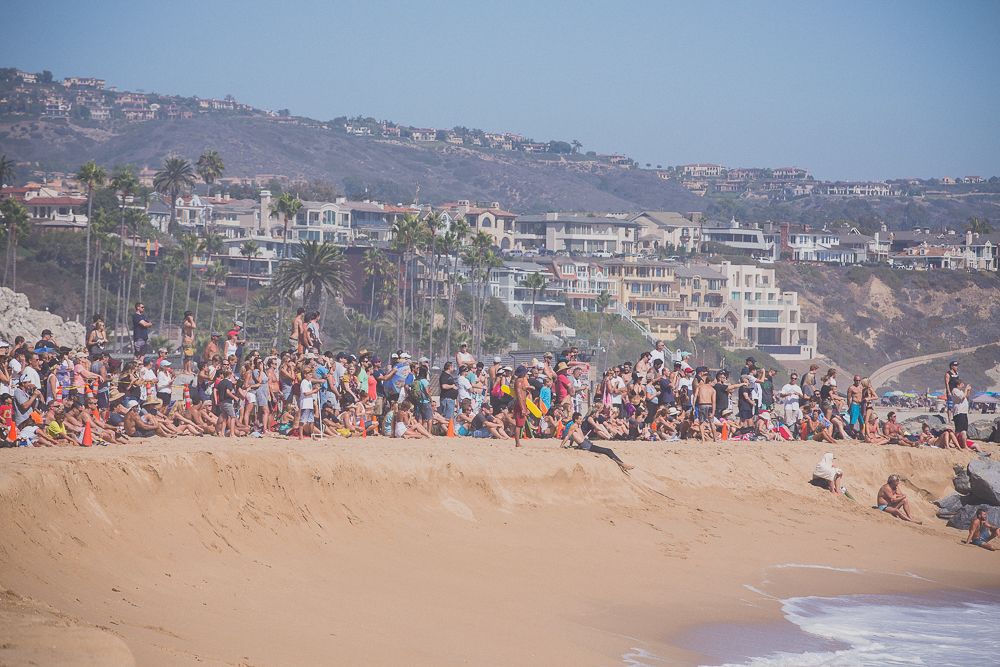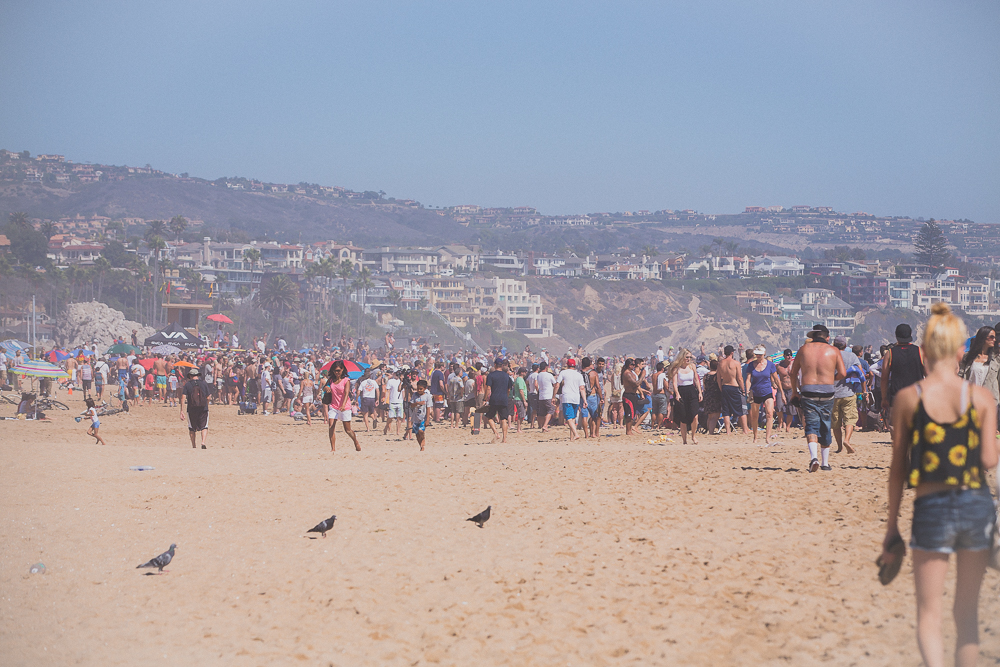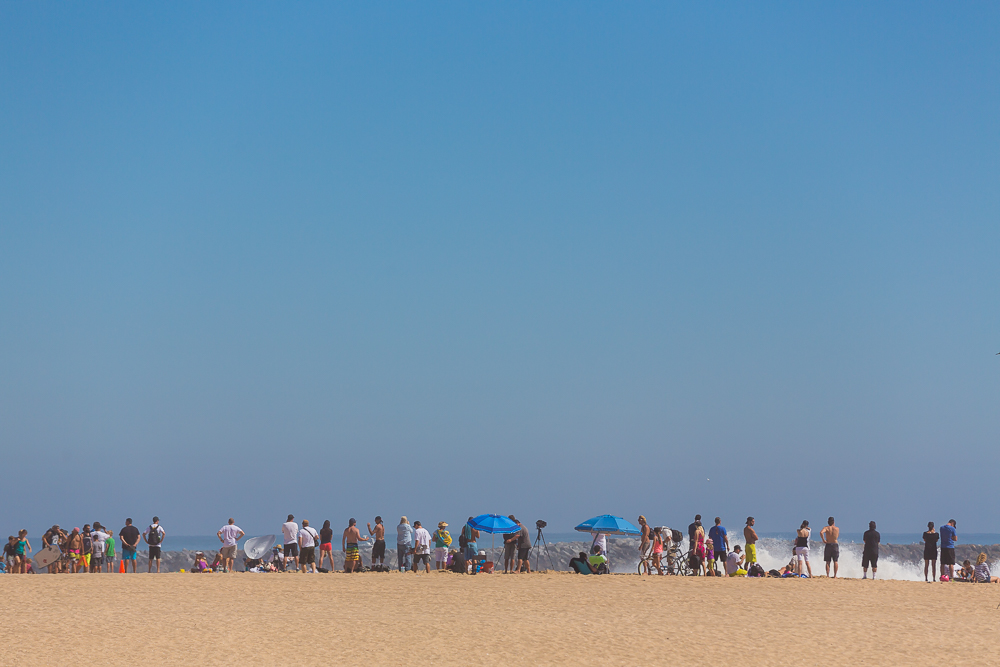 The tide changed, altering the size of the waves so they were a bit smaller than earlier in the day, yet still large enough that only a handful of body surfers were in the ocean.
I've always wondered what motivates someone to risk their life during conditions such as this and, even more so, the great fortitude it takes to not only paddle out, but to stare down the face of the wave before ultimately deciding to drop in. Perhaps it's the adrenaline rush in the high-risk, high-reward situation or quite possibly the desire for adulation and cheers from the audience – but whatever the motivation may be, these guys have balls of steel.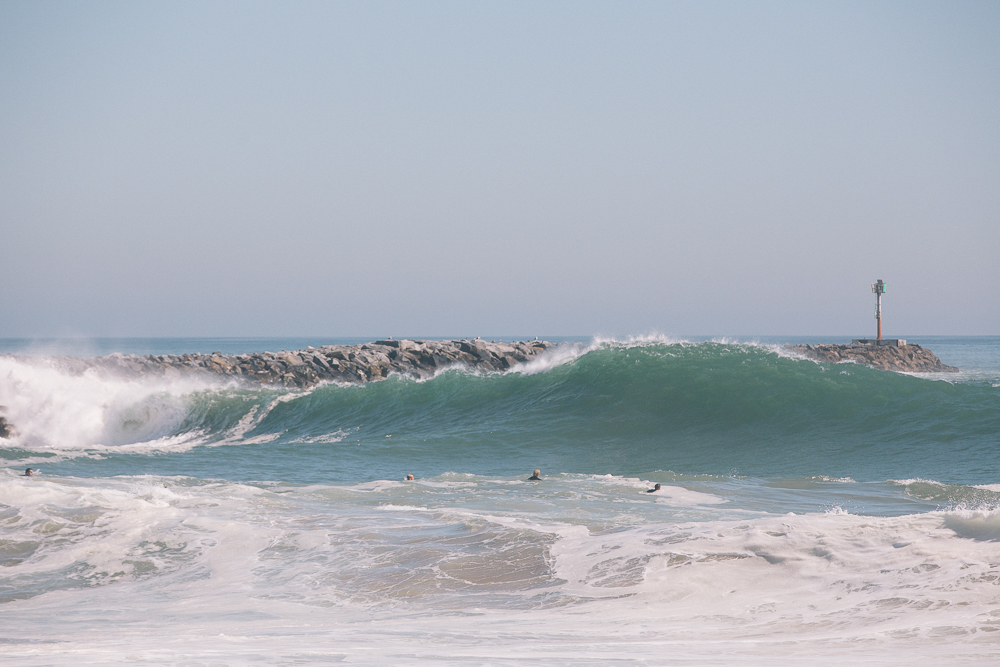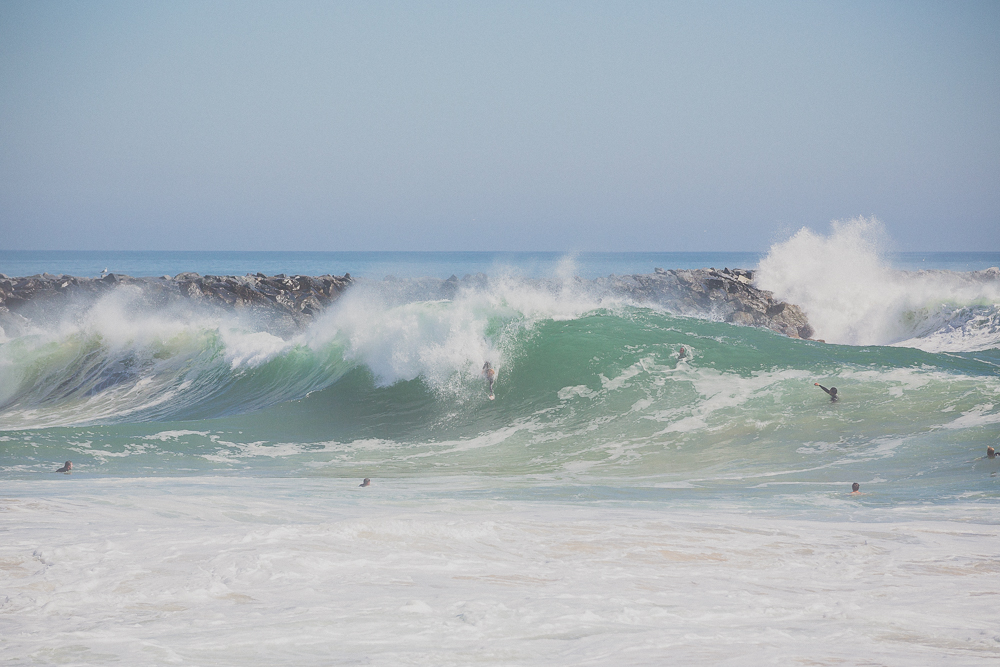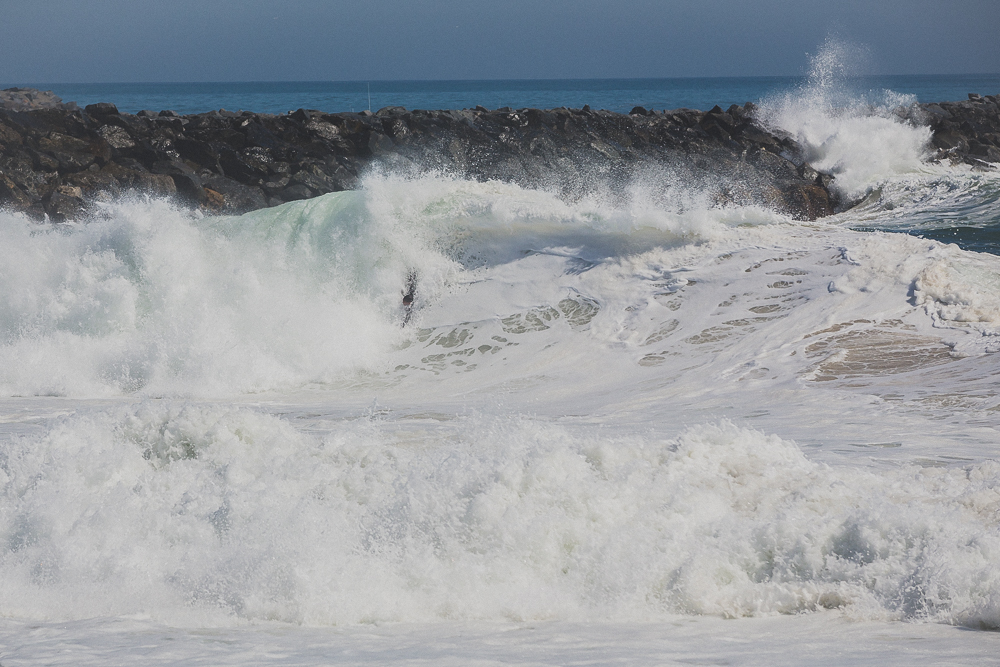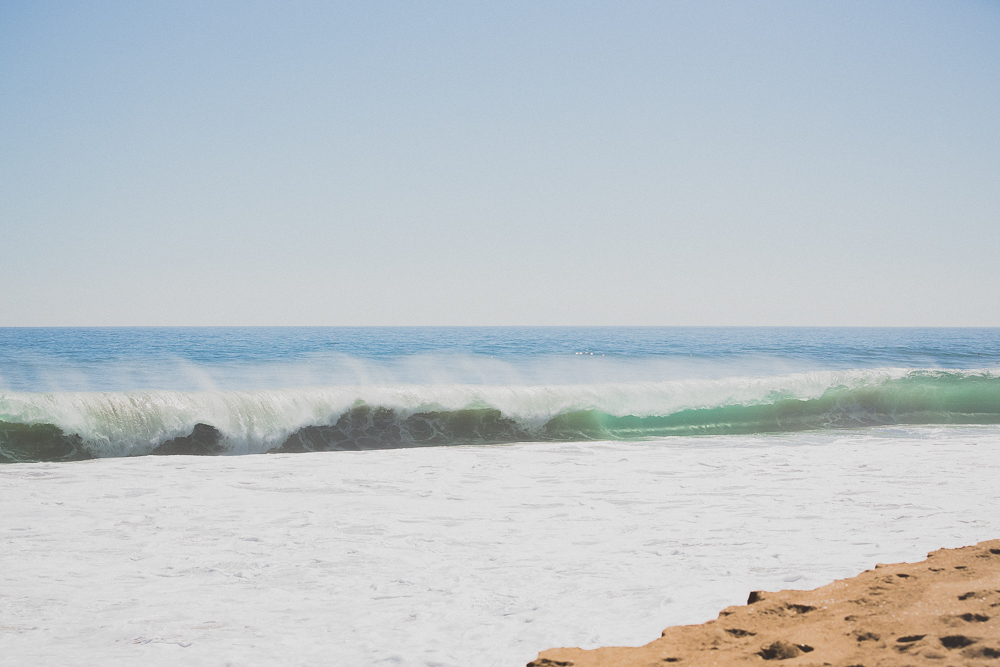 Without knowing when waves of this magnitude would return to Southern California, I regretfully left after only a few minutes spent watching and waiting for the sets to roll in. As I walked away and back towards my car, I heard the crowd break out in applause and knew immediately that I had missed something great.