There is too much music out. Way too much. But as the world fawns over the new Drake or Kendrick album, or seeks to crown the new Internet hype—there are always projects that fall by the wayside. 2016 has been an interesting year in both rap and R&B. As the sounds become colder within R&B, the writing has suffered, and some rappers have all but abandoned the tried and true methods of superstardom by staying true to their grassroots fanbase. Black music has simultaneously become full of shit, and at the same time devoid of a lot of it. I've crafted a list of those artists who are either forgotten, bubbling to the top of the mainstream, or were just plain overlooked in 2016. These unsung heroes did it their way, and deserve to be rewarded—so take a second with me to celebrate the most underrated albums/projects of 2016.
Shit Don't Stop :: G Perico (Released September 2016)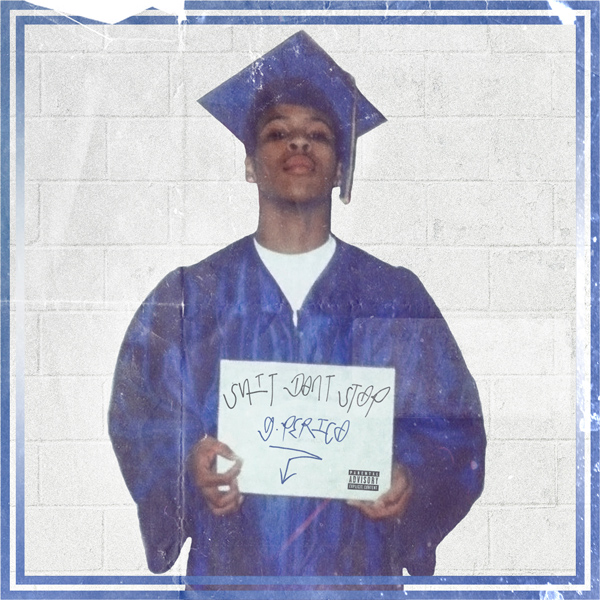 The West Coast music scene has only grown more and more prominent within the mainstream, reaching further than the tried and true nucleus of TDE, YG, Ty Dolla $ign and their ilk. One of the newest champions of the revised "New West" is G Perico, who has been bubbling underground for a while now. His newest project Shit Don't Stop is a walk through his life, from the harrowing reality of drug dealing, to the stress of trying to survive. He's able to easily slide between anthems like "Craccin" and "South Central," to powerful introspective songs like "Streets Don't Love Us" with his signature drawl that draws comparisons to West Coast legends from the past.  His story may not be wholly "new," but his delivery and his swagger are traits that we haven't seen out of the area in a while. If you're sleeping on G Perico, please let 2016 be the last time—he could be out of here by this time next year.
Young Jefe 2 :: Shy Glizzy (Released July 2016)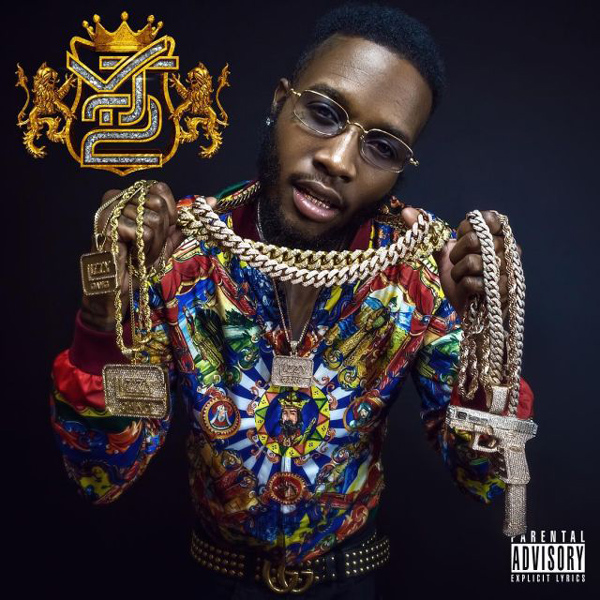 It feels like Shy Glizzy has been on the brink of breaking through for years now—his songs like "Awwesome" have gotten attention from Beyoncè, and he's had some of the biggest cosigns in rap—but the Washington D.C. born rapper has shied away from the spotlight. Preferring to keep his brand regional, Glizzy has stayed anti-interview and stringently independent—which is perplexing when you hear his growth on Young Jefe 2. The album is a complete tonal shift from the trap sound of the first album, as Glizzy moves inward as an artist—choosing to forge his own lane instead of gathering sounds from Atlanta and Memphis. There's a distinct theme of paranoia that glooms over the project, songs like "Bankroll" (a tribute to fallen Atlanta rapper Bankroll Fresh) is a somber Zaytoven-produced ballad, while he prepares for war on "You Know What." The biggest con to Glizzy being so stubbornly adverse to fame is the fact that people missed out on Young Jefe 2, an album that is far and away better than a lot of major label projects released this year.
Felt Like Cappin Daniel San, The Necklace Don/ Hibachi For Lunch :: 2 Chainz (2016)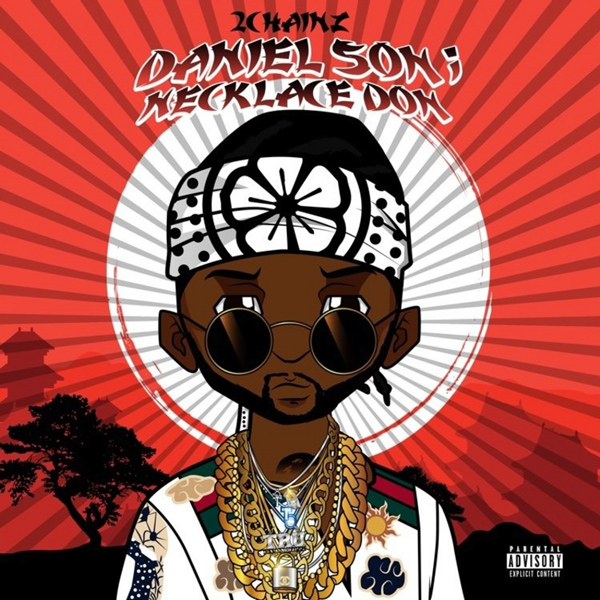 Unfairly forgotten in the larger scheme of the Atlanta dichotomy, 2016 marked a return to prominence by 2 Chainz. Releasing a number of projects, including a collaboration album with Lil Wayne (which I didn't feel was good enough to include here), he refocused his powers of ridiculous rhymes into a campaign that I don't feel enough people paid attention to in 2016. Between the trifecta of mixtapes—Felt Like Cappin, Daniel San, The Necklace Don, and Hibachi For Lunch—there are at least 7 bonafide singles that he could run with going into the new year. To be honest, he hasn't changed a hell of a lot, but the frequency and ferocity of his output gave me flashbacks to his legendary 2011 run.
FREE 6LACK :: 6LACK (Released November 2016)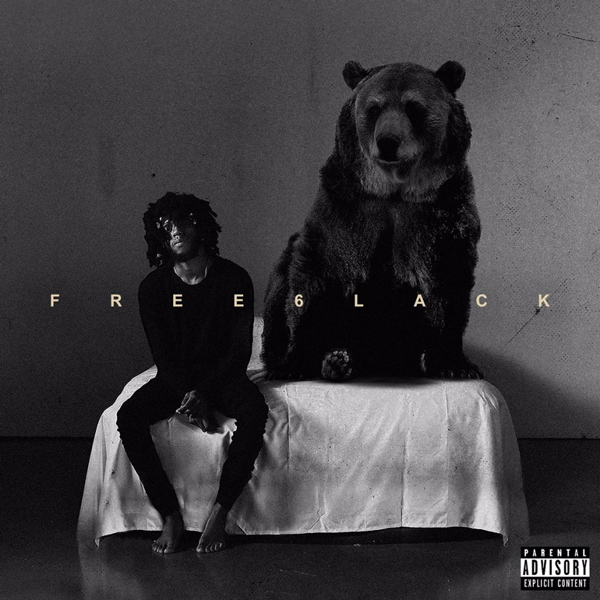 6LACK (Pronounced "Black" not "Slack," unfortunately) came out of nowhere to me, and after attempting to ignore Apple Music shoving his single "PRBLMS" down my throat last summer, I decided to give his debut album a spin. It's good. It's really good. 6LACK is an interesting litmus test in how modern R&B artists are using unconventional methods to maintain their buzzes—where The Weeknd and PARTYNEXTDOOR practically live in the shadows, 6LACK has revealed his hand early and fully. Employing the same insular and drozy production as his contemporaries, he's more Bryson Tiller than his peers from the North, but that's not a bad thing. He tackles heartbreak gracefully, without sounding like a complete dork, and he's already shown that he's an accomplished writer ("Gettin Old" and "Free" are strong standouts here) that doesn't have to fall into the groveling loser aesthetic. I may have slept on him this year, but I'm fully woke—6LACK could have a big 2017.
The DefAnition :: Dae Dae & London On Da Track (Released October 2016)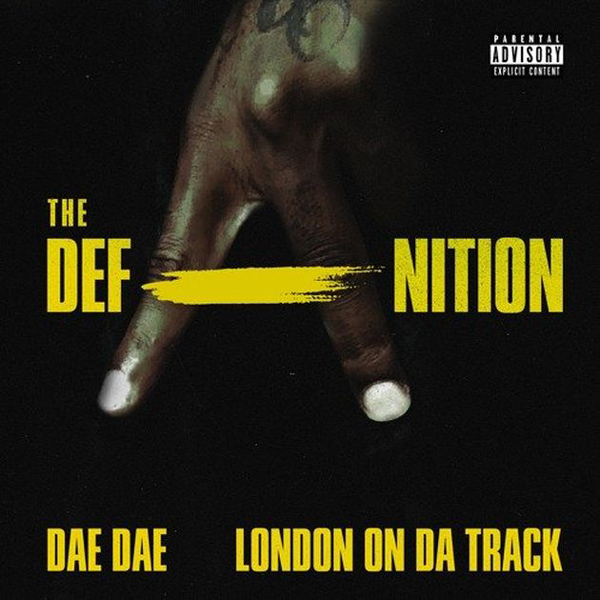 Dae Dae and London On Da Track are perhaps two of the most underrated artists coming from their city (Atlanta, duh), so it's only right that they made one of the year's most enjoyable mixtapes. The Defanition is Dae Dae's most important project to date, as he attempts to bridge his career from hit single ("What You Mean") to bonafide star. He shows range here, with surefire singles like "Woke Up" and "Dead Ass Wrong" hopping out as immediate contenders for radio play. What surprises me the most is that Dae Dae has a knack for hooks and melody, something that can take him very far if he doesn't get bogged down in talking about the same material over and over again. The future is undoubtedly bright for the guy who loves Benihana (check out his episode of "Top 5"), and he's proven that he has the range to work with other hitmakers on this project as he and London have amazing chemistry.
Trap or Die 2 :: Jeezy (Released October 2016)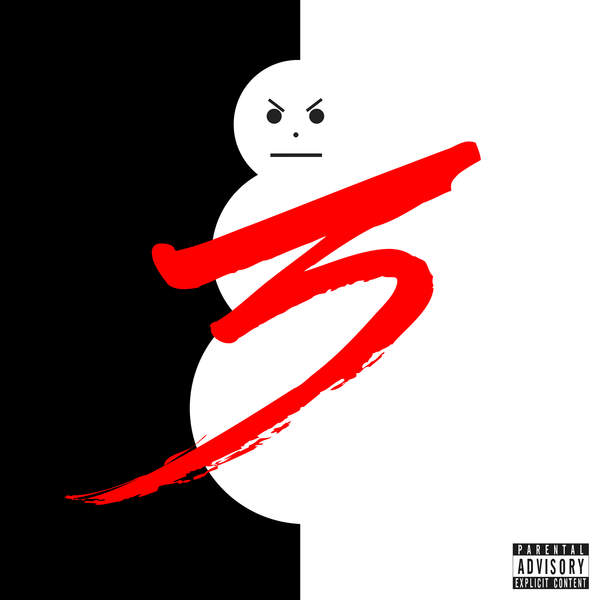 As Atlanta's music scene has grown weirder and more experimental, traditionalists like Jeezy have fallen to the wayside. The tenured Atlanta rapper has always made noise on the charts, but I don't think he's quite caught on to the ears of younger listeners below the Mason Dixon line. Jeezy has remained loyal to the population of his fans who haven't dyed their hair red or blonde and he's rewarded them with Trap or Die 3, his latest and sorely underrated album. In some ways the album is dated in terms of sound and even Jeezy's own delivery (he's not trying to wow us with shapeshifting flows here)—but TOD3 works in being a capsule of why we loved him in the first place. Instead of doubling down on the lofty yet misguided themes of his past albums like Church In These Streets, Jeezy is right at home here as he leaves the heavy lifting to the superstar list of featured artists on the album. The climate of New Atlanta may have left him behind, but the Snowman still has some gas left in his tank.
Bankroll Mafia :: Bankroll Mafia (Released April 2016)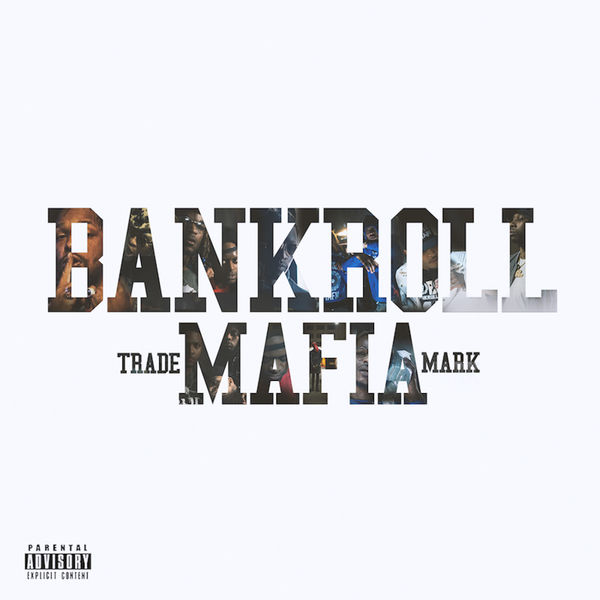 While Jeezy may have stubbornly (or smartly) stuck to his core audience on Trap or Die 3, T.I. is embracing the new wave of Atlanta on the self titled Bankroll Mafia album. Teaming up with a who's who of talent that includes his own artists (Young Dro, Shad Da God, London Jae), Young Thug's YSL crew (Peewee Roskoe, Duke) and some of the rap's most popular rookies (Lil Yachty, 21 Savage, and more), Bankroll Mafia is a celebration of the vast variety that the city has to offer. Every single song is almost like a battle in itself, as T.I. valiantly tries to keep up with the likes of Thug and Shad Da God, who is the undisputed MVP of the project. What's most incredible about Bankroll Mafia is how something could be so overlooked—it has some of the best verses and production I've heard from the artists featured in 2016.
Skoobzilla :: Trouble (Released May 2016)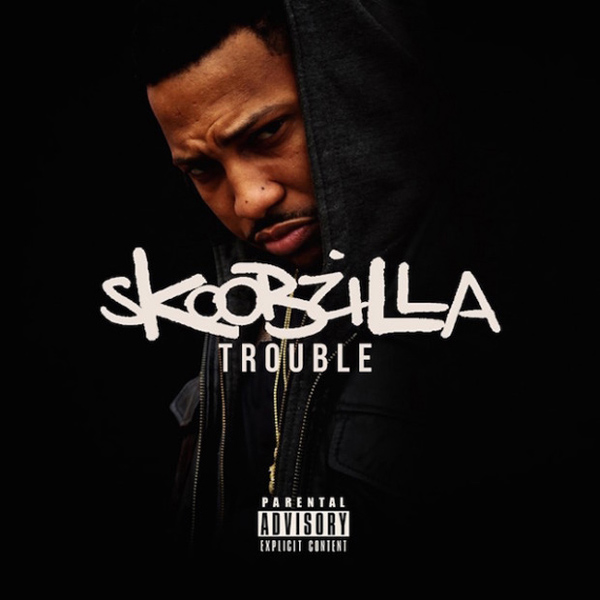 Once thought to be the second salvo of Alley Boy's Duck Tape Entertainment, Trouble has been flirting with rap stardom for a while now. However, instead of embracing his devious flow and melodic hooks for radio play, he's doubled down on making street anthems instead. Skoobzilla is a middle finger to our expectations of him, and a walk through the stressful and paranoid mind of the rapper—with every verse oozing of a deeply personal anecdote about people who have turned on him, and his attempts to stay out of federal prison. Even if he isn't the most graceful on the mic, there's no way you don't listen to one of his verses and not become a fan of how real he is. He not only has one of the most underrated projects of the year, but he may be one of the most underrated rappers out today.
Mr. Blue Benjamin :: PeeWee Longway (Released January 2016)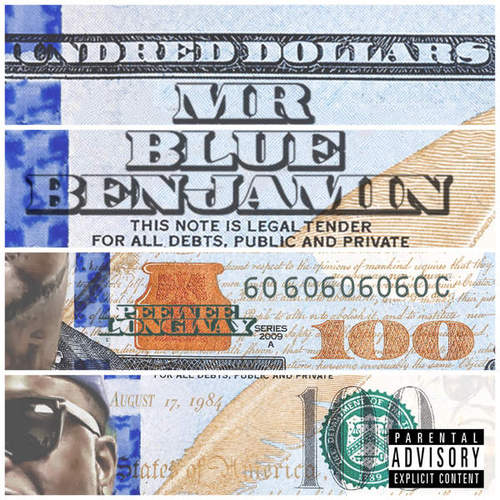 PeeWee Longway is an interesting case—after coming up practically next to Young Thug, Rich Homie Quan, and Migos, he is practically still waiting for his shot in the underground. It isn't for lack of trying—he has more charisma in his gold teeth than most rappers have, period—but he seems unwilling to parlay his Cheshire Cat-esque grin into a certifiable radio hit. That may be for the best, however, because Mr. Blue Benjamin is one of the finest examples of why you should be a Longway fan. It's unexplainable how he can wrap as many syllables into one bar like he can, but on Benjamin, he does it on every song. When he's not blowing your mind with his rap prowess, he's remaking classic Gucci Mane songs ("Street Nigga") and even besting him on songs. Even though it frustrates that he isn't being spoken of in the same breath of his buddies, Longway's still capable of putting out essential street albums (with great rapping!) that we've been sorely missing.
PARTYNEXTDOOR3 (P3) :: PARTYNEXTDOOR (Released August 2016)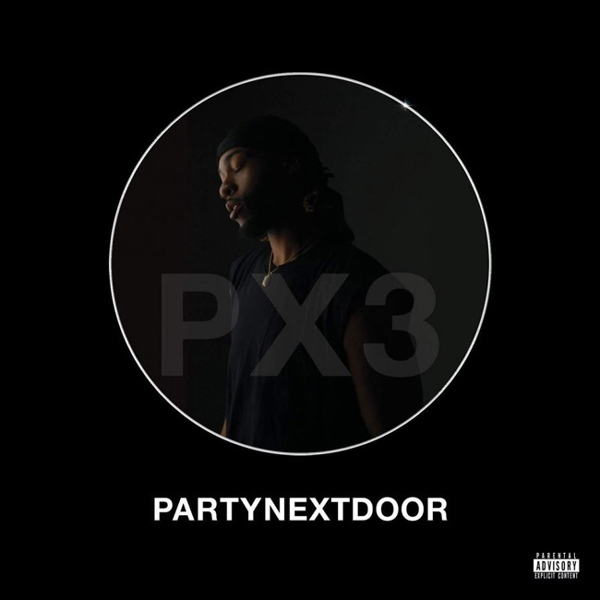 PARTYNEXTDOOR has had an up and down year—first writing Rihanna's hit song "Work," and contributing to Drake's multi-platinum Views album…but also being the third party of a confusing love triangle between NBA baller Kyrie Irving and Kehlani (who dated both men). Regardless of that, he finally put out his long await PND3 album, which I feel like got lost in between the ensuing aftermath of that drama. Releasing without a discernible single other than the loosie "Come And See Me" (which also features Drake), the album is a more dark and moody version of his previous albums—but with a very understated 1990s slow jam second half that saves it from being a complete mess. PARTY is known for his impeccable pen, and while a lot of the songs on PND3 could be deemed problematic (including "Problems and Selfless," which I really hope isn't shots at Kehlani)—he saves it on songs like "Joy" and "Brown Skin" which could be two of his best songs ever. PND3 isn't a complete home run for the singer, but there's enough good here that I don't feel like people should write it off completely.
***