Ducko Mcfli sits at his computer with the focus of a chemist in the middle of an experiment. The Atlanta-based, Nashville-raised producer is making minor tweaks to his latest Frankenstein—a thunderous trap instrumental that rattles with chaos. The sound is so dark it can only be described as dystopian production. When the beat reaches its final form, he plays two more monstrous trap beats—each feeling like a potential candidate fitting to score the next Godzilla film if the mutated dinosaur decided to thrash through East Atlanta and not Japan. He turns to me wearing a grin, a smile glowing with satisfaction that says, "IT'S ALIVE."
Ducko is at the tipping point, the artistic crossroads between the mainstream and underground—if Memphis Bleek is one hit away, Ducko is simply one beat. But to call Ducko only a producer would be doing him a disservice; it's like calling Pablo Picasso only a painter. There was more to Picasso than the paint he laid on canvases, and there's more to Ducko than the instrumentals that got him signed to Mike Will Made-It's Ear Drummers label. Before he was getting production credits for songs rapped upon by Drake, Lil Wayne, and Lil Yachty, Ducko McFli was a rapper himself.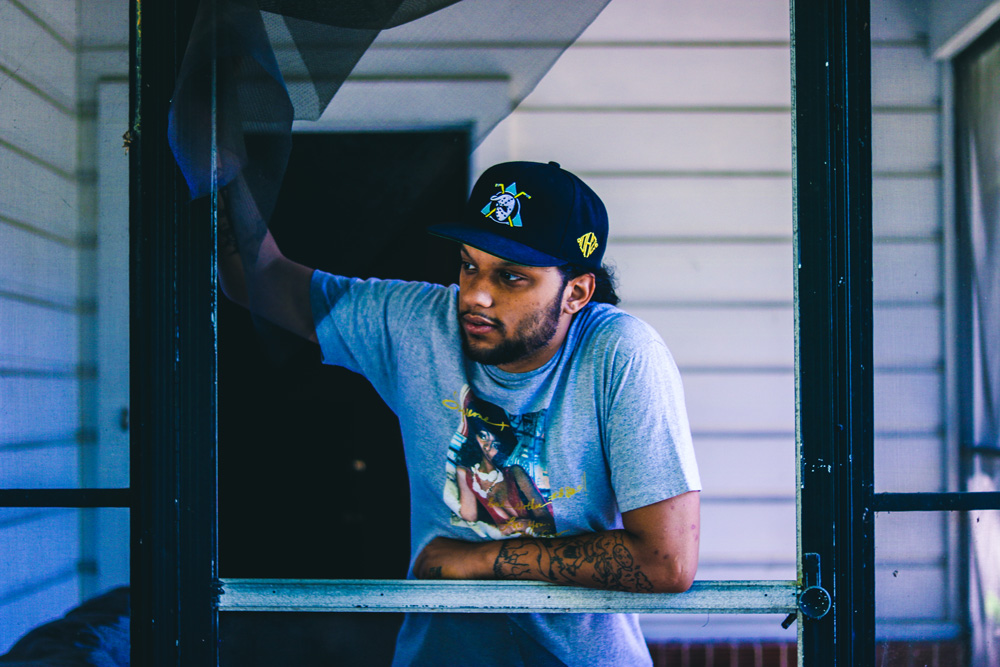 Produced by Ducko McFli.
"I was in high school, it was sophomore year and I used to go to the band room and people would freestyle battle in there. I would watch. One day, I thought, 'These niggas are trash. I can do this,'" Ducko reminisced, walking me through the moment that made him want to rap. He went from being a spectator to throwing himself in the lion's den and slaying his first beast. The joy of victory left him with elation―I imagine how basketball players remember their first basket, a quarterback can likely recall his first touchdown pass—a moment of bliss that triggers something within, a desire for more. Ducko wanted more.
Battling turned into a four-man rap group, formed with three other classmates that had a passion for rapping. "We used to rap over instrumentals—other rappers' beats. One day it came to me, 'We need beats. I'm going to make beats.' So I did. We end up making two songs to the first beat I made. We were so excited we did two songs to the same beat—two completely different songs." We both laughed at the innocence. A story like this only happens at the most ingenious stage of making music—when everything is new, exciting, and fun. He continued: "Then we realized we needed photos, so I got a camera—took the pictures. I already got the camera, so now I'm shooting video. We needed a web page, I made a page. We needed merch, I made two clothing lines. They didn't sell out, but they were profitable." One of the clothing lines was called Baker's Dozen, a limited edition run of 13 shirts—2 shirts in each size and then 1 owner shirt. Even back then, Ducko had a vision for branding and aesthetics, something crucial in the age of social media. "Everything has a look. Even when my music wasn't where it needed to be, when you seen it, it made sense. It looked right."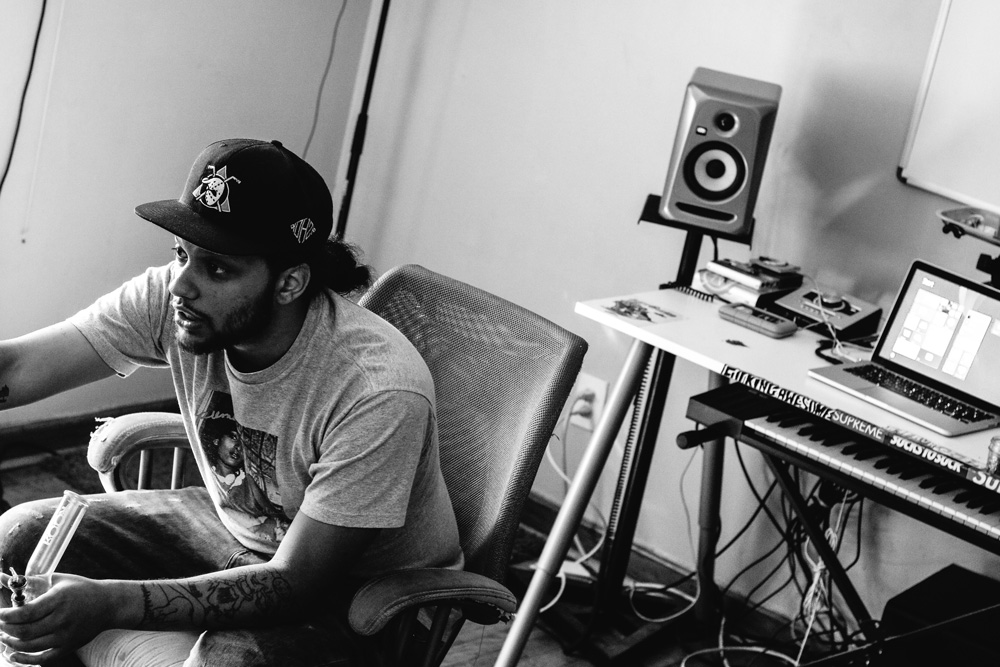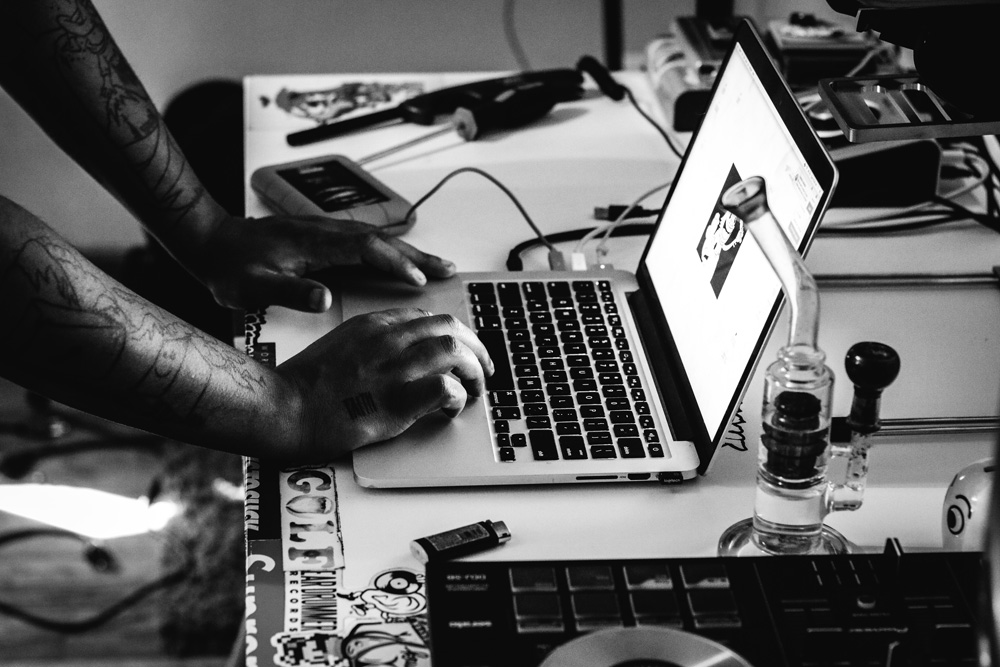 "We needed a web page, I made a page. We needed merch, I made two clothing lines."
A big breakthrough didn't come until Ducko teamed up with fellow Nashville producer Syk Sense and started competing in local beat battles. The duo competed in the 2010 Soundtrack Beat Battle that was judged by Bryan Michael Cox, Boi-1da, and Street Symphony. Ducko and Syke went all the way to the championship round, but lost in the finals. Despite that, Boi-1da was still impressed. One of Drake's most acclaimed producers saw stars, regardless. It only took an email with a batch of beats before a contract was sent in return. "I had no idea what I was doing, I never really got to sit down with a lawyer or anything, I was so excited… This is somebody I looked up to forever—what's the worst that could happen?"
Produced by Ducko McFli.
The worst thing that can happen in Ducko's world is not liking something. He understands the shortness of life, the preciousness of time, and he doesn't waste his doing things he doesn't want to—a mantra that has recurred throughout his music career with both good and bad results. He wouldn't go into great depths of what happened, only stating that the deal wasn't right for him. There's no blissful ignorance in his decision―Ducko is aware that a great resource was wasted but he doesn't have any regrets. However, there's no bad blood or a bridge burned. Boi-1da was the reason why Drake rapped over Ducko's and Syk's loop of Lauryn Hill's "Doo Wop" that would become "Draft Day." "I'm a survivalist. I love making music. I'm going to make music regardless. You got to have fun. If I'm not having fun, I just stop making music," he tells me.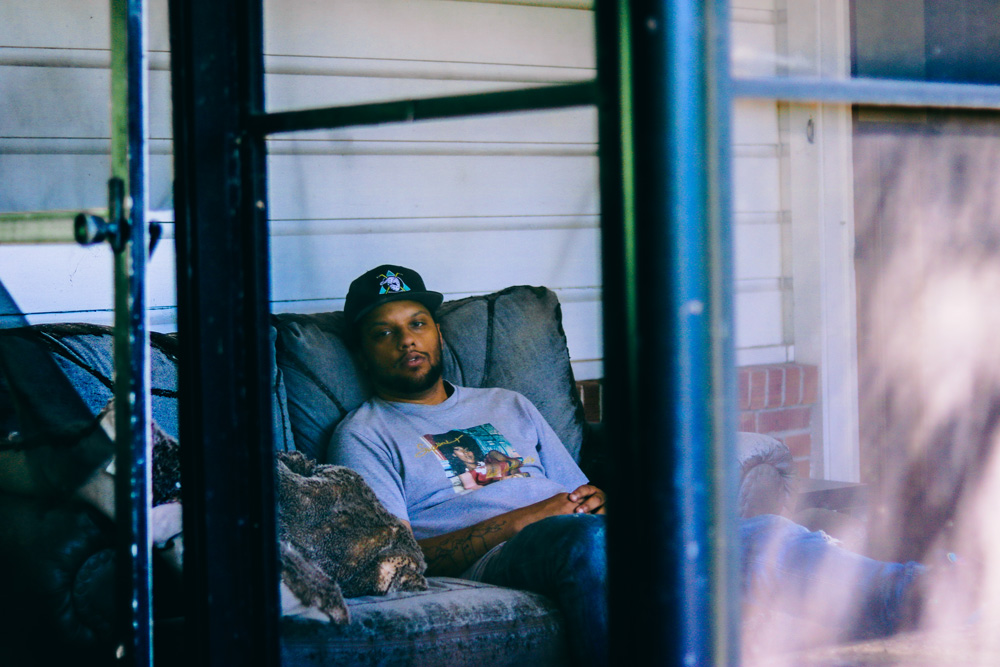 "I'm a survivalist."
On his computer, there's a folder of accolades: his performance at A3C, Vibe's premiere of his music video for "Cruising" (a number 3 song on Hype Machine), screenshots of when he was trending on Twitter for his song with Dee Goodz, blurbs from local publications praising his passion and hustles, all the blogs from Complex to Hypetrak that covered N.I.Y.S (featuring Trinidad Jame$), having Rocksmith sponsor his SykDuck mixtape, and The Nashville Scene hailing King Duck as Top 10 rap albums in 2011. There's more, a laundry list of honors, three years worth of rap memories. He closes the folder and goes on to YouTube to show me one of his most proudest moments. On the screen is a video of Nardwuar interviewing TDE's own Isaiah Rashad at SXSW in 2014.
Nardwuar is rap journalism's private investigator―he will uncover intimate stories from your distant past, he will dig up skeletons that you believed would stay buried. The look of shock that artists wear when he does this is so genuine that it's obvious they had no idea what he would be asking (I believe that he works for the FBI and does rap journalism on the side). I don't think Isaiah was ready to hear Nardwuar mention Ducko Mcfli, but he immediately asked, "What you know about Ducko?!" Isaiah opens up about how Ducko put him on to the crowd in Nashville. It was on Ducko's stage that Isaiah performed his first show. He had no project, no one knew who he was, and Ducko still gave him a slot to perform. I reached out to Isaiah—he remembers meeting Ducko in Nashville between finding a job and studio. "He was a rapper, a producer, and a cameraman I think." The two have a song together called "#IGetIt." Isaiah recalls the shoot: "Ducko used his car as a battery for his lights and speakers for the video shoot"—only further proof of Ducko's D.I.Y. ambitions.
Produced by Ducko McFli.
Brian Brown, a promising rapper rising from the area also performed one of his first shows thanks to Ducko. He actually witnessed the impact of Ducko Mcfli the rapper. "Let's say 2011-2014, all Nashville had was Lito who was All-Star then, we had Dee Goodz, and we had Ducko. Ducko was that dude." He put emphasis on how Ducko was the weird backpack rapper who was bringing a different perspective to a scene with more of a street edge. "He was the one who made it cool for me, or Mike Floss, or anyone in Nashville rapping. He made it cool to be yourself." The three years came and went, Ducko did more than most will do as a rapper, but he didn't truly ascend beyond being a local act. He returned to production, but he also decided that it was time to relocate. "I only moved because it was evident that Nashville wasn't where I needed to be. I moved to Atlanta with a week's notice. I didn't know where I was going to or nothing. Just everything I could fit in my car, a tank of gas, and $30."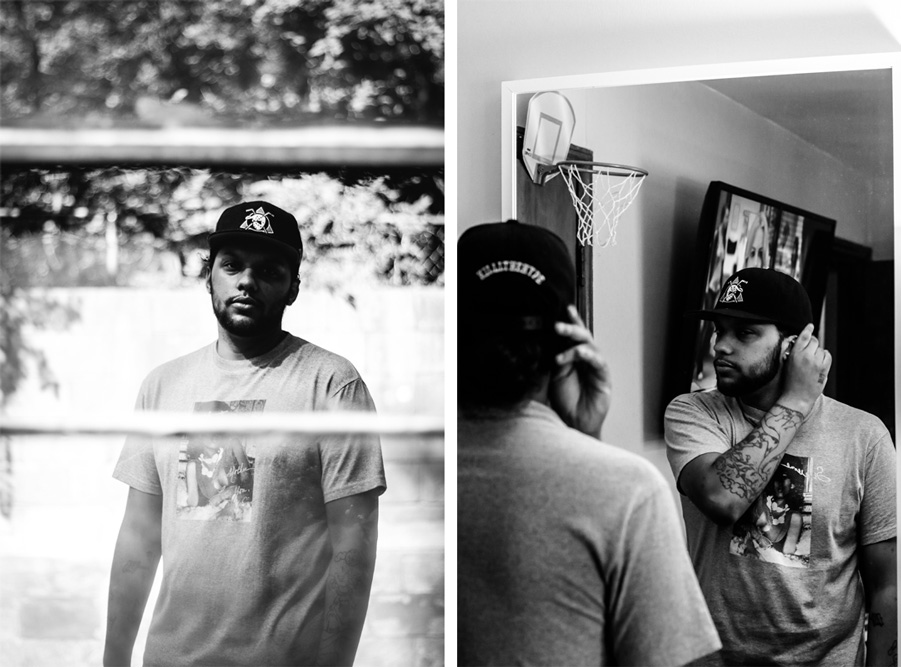 "The first man who made fire didn't know what he was doing, he made fire and was probably like, 'What the fuck do I do with this?'"
Six months of grinding in Atlanta propelled him further than his time in Nashville. "Draft Day" had taken off and Ducko had inked a new deal, this time with EarDrummers. When questioned why enter a new deal despite not liking the old, he responded rather nonchalantly: "This was a different deal—an opportunity, a situation that I was able to really sit with and tailor to how I wanted to grow as a producer." Atlanta is where he connected with Earthgang, which led to producing "Momma Told Me" on their acclaimed Strays With Rabies album. Atlanta is where Ducko linked up with OG Maco, and the two made "FuckEmx3." From Lil Yachty to Wara From The NHBD, the list of artists he was able to reach and collaborate with increased tremendously once he settled down in one of hip-hop's most prominent epicenters. "Something that I've been really, really, really lucky to have—which are not necessarily the most important songs—but I've been able to have those important moments with artists in a lot of beginning careers. That's what I always set out to do—I always set out to find talent," he confessed.
After playing the album in its entirety, Ducko tells me about his admiration for Barry Gordy and the Motown era that was created under his watch. He prides himself on the ability to find the worst parts of the best stuff. Ducko doesn't get blinded by how great things are—his eyes are always seeking the little things that slide through. "Barry Gordy found the bugs. He found the greatest people and made them greater. The Lost Beauxs EP is the first of many releases that Ducko plans to rollout, and each one that he has planned will show off his diversity as a producer, and his ear for promising talent.
"I'll never claim to know everything, but there's nothing I can't understand. I might not be able to explain, or understand how it works, but I can figure out why it works," Ducko recited to me—one of the many philosophies he shared that day. There's one important anecdote that he left me with that will likely stick in the recesses of my mind for years to come: "The first man who made fire didn't know what he was doing, he made fire and was probably like, 'What the fuck do I do with this?' He probably set everything on fire. But you can't be scared of not knowing how to put the fire out." It's a metaphor for being thrown in situations where you might not know the result, you might not know how it ends, but you can't let that fear hold you back. Ducko's life story is a series of situations where he gambled on making a fire with confidence, despite not knowing how to put it out.
Chase that dream, start that fire, and you might be surprised with what you're able to do with that flame.
***
HEYMCFLI.COM. Follow Ducko on Soundcloud, Twitter @DUCKOMCFLI and Instagram @duckomcfli.
Photography by Levi Watson.