First of, before we get into any of this, a shoutout and R.I.P. to Gary Warnett...
Gary Warnett—a sneaker writer, historian, critic, and any other title you want to bestow on him—passed away at the age of 39 due to complications from pneumonia earlier this year. There were plenty of fitting tributes for Warnett and everyone should check out this collection of Gary's work (or just go to his blog and get educated). He was someone who had such an impact on the sneaker industry and brought a level of knowledge and authenticity that all of us strive for in anything we do. Shouts to Gary Warnett. Rest in Power.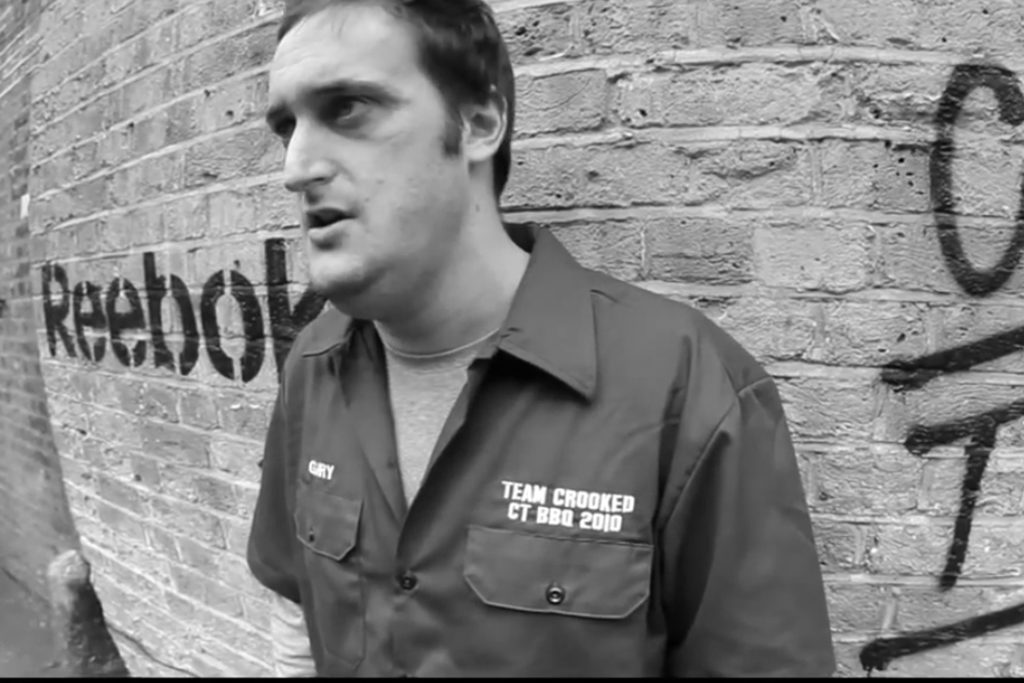 So, about sneakers in 2017...
As I sit down to write a recap of the year, I can't help but think about what Bobby Hundreds wrote on his Instagram after attending ComplexCon in Long Beach, California. "Are we still having fun?" Bobby asked, lamenting the scene he saw at the event, where grown men broke down plexiglass walls just for a chance to get their hands on a pair of exclusive sneakers, most likely to resell for a profit, or to flex for their friends on social media.
There's no one single way to consume, collect, and appreciate sneakers. At one point or another, every one of us buys into the hype, but like any other hobby, interest, or passion, a curiosity should exist. Things that you spend time and money on should come from a place of genuine curiosity. Go stand in one lineup for sneakers or go to any sneaker convention—and I went to a few this year—and you'll probably come away feeling a variation of what Bobby felt about ComplexCon. Or maybe you won't. Who knows.
But there were still plenty of people in the sneaker community who inspired us this year...
Like Sean Wotherspoon, the co-owner of Round Two who won Nike's "RevolutionAir" competition and designed a corduroy Air Max 97/1s and then handed out a bunch of his sneakers out of a truck. In a year filled with great collaborations, this one was up there for me. Of course, we can't talk about collabs without mentioning...
The Off White x Nike collab with Virgil Abloh...
The most talked about sneaker collaboration of the year, Virgil deconstructed ten Nike and Jordan models and helped bring life back to some forgotten sneakers (when was the last time anyone yearned for a pair of Blazers or Prestos) and altered the way we looked at silhouettes like the Air Max 97 and Jordan 1. You might not think The Ten deserved the hype, but there's no denying it was the sneaker story of the year.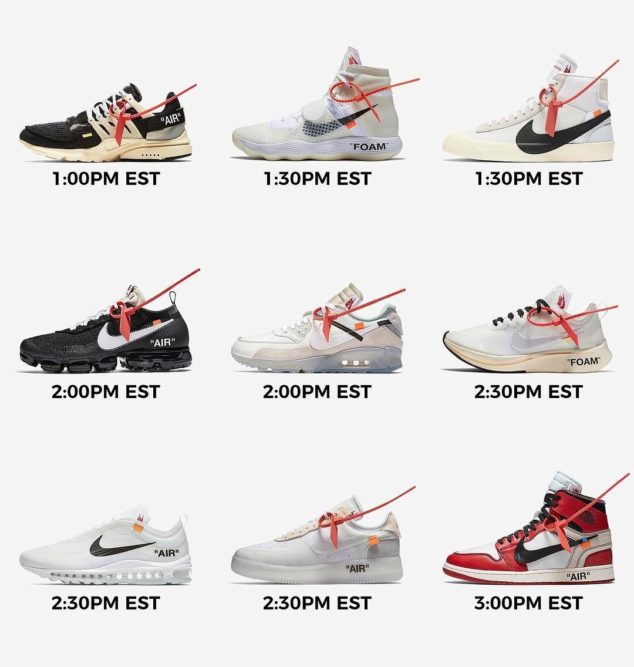 Photo: @nicekicks
Before we get on to other things, let's watch the already classic Sneaker Shopping episode with Bella Hadid one more time. If homeboy is coming through with these:
The year in Nike and Jordan...
The KAWS x Air Jordan 4 collab is my Nike shoe of the year, but an honorable mention to the Tom Sachs Mars Yard Shoe 2.0. Can I just say that we should stop mass producing all these different colorways of the Air More Uptempo? None of the new colorways look good. The OG black/white colorway is literally the only pair of Uptempos that works. It should have stopped there. Very underrated: the Supreme x Nike Air Humara. Basketball shoes aren't the cool thing anymore, but the Paul George PG1s are the best basketball signature shoe on the market right now. The LeBron 15s are the best LeBrons in awhile, and the Ronnie Fieg collaboration lookbook means this new silhouette is gonna be around for a bit. The Kyrie 4 is nice, but he seriously put an "all-seeing eye" on it—shoe design inspirations are wild sometimes. Shouts to Dao-Yi Chow and Max Osborne at PSNY. All of their Jordan collabs have been absolute fire. Don't sleep on the Zoom Fly!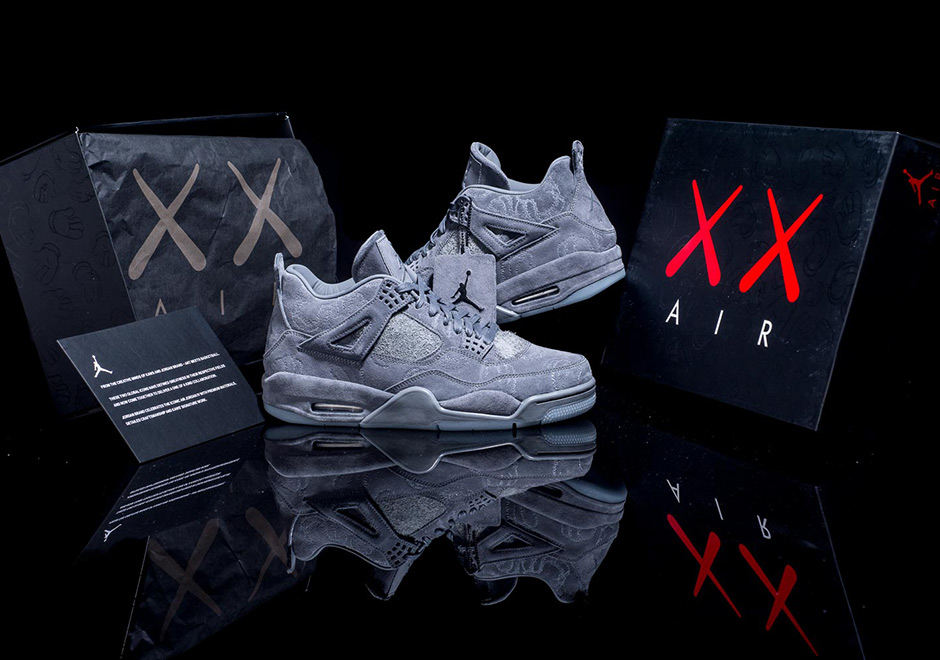 Photo: kicksonfire.com
The year in adidas...
The hype is dying down when it comes to the NMD and UltraBoost, but in my opinion that just means two great sneakers—style and comfort-wise—are more affordable and available now, which is a good thing. The N.E.R.D. x adidas NMD Hu are beautiful but their actual release was a casualty of ComplexCon fuckery. Slept-on: the Pusha T "Bodega Babies" release.
The Dame 4 is the best basketball shoe adidas has put out in awhile. It was another year full of the Yeezy Boost 350 V2 (the Zebra colorway was the best) but Kanye is moving towards runners in 2018. I'm in on the Yeezy Wave Runner 700 but out on the Desert Rat.
Elsewhere...
Under Armour rebounded with the Curry 4s. Shouts to the latest Reebok x Cam'ron collab (off-topic, but we really got a Cam'ron-Mase beef in the year 2017). Tyler, the Creator came through with his Converse collection.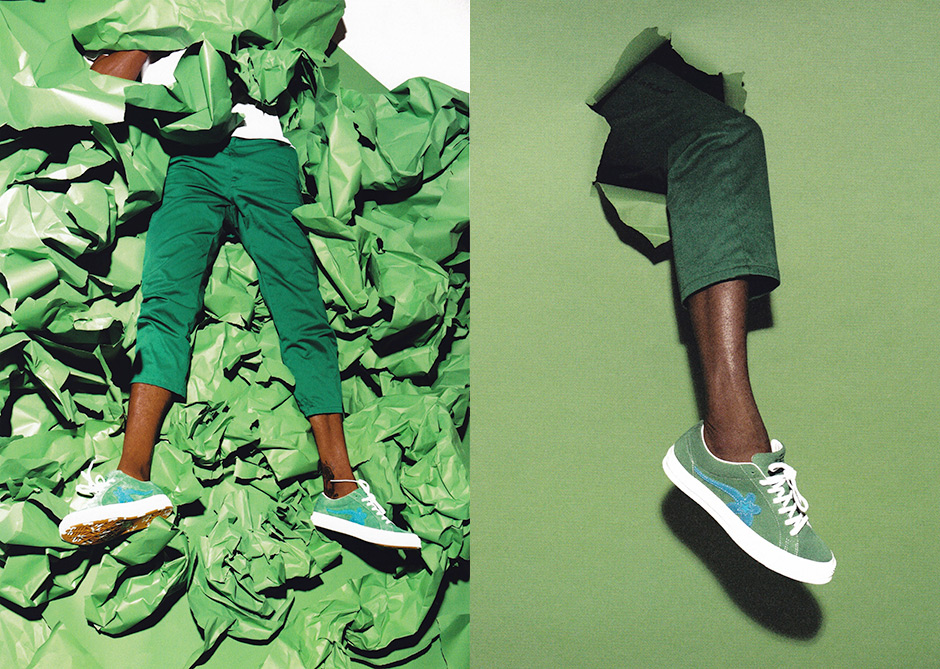 Photo: sneakernews.com
The worst sneaker trend this year...
People who wear a different sneaker on each foot as a flex:
Don't be this guy.
📷 @corgishoe pic.twitter.com/uzWrb7PopE

— Nice Kicks (@nicekicks) December 11, 2017
If I ever have a kid and he or she becomes a sneakerhead I think not wanting to see them on social media wearing two different sneakers on each foot would make my top five list of things I don't want my future children to do.
The best anniversary rollout this year...
I have to give this to the 30th anniversary of Air Max. Nike brought the atmos Air Max 1 back and gave us a slew of great collabs (Wotherspoon, Undefeated, Skepta) and gave us the OG Air Max 1 colorways with a proper toe box. Honorable mention to the Air Force One 35th anniversary celebration.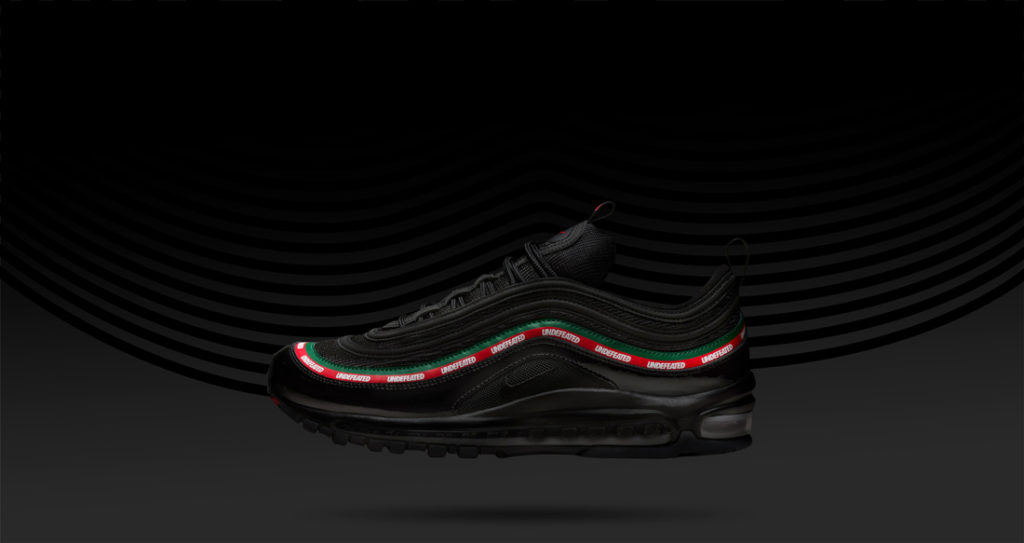 The rookie of the year...
Nike has a natural successor to the Air Max with the VaporMax. I was a bit skeptical about the shoe when it first came out. The look is very jarring, but it's a comfortable shoe and the design of the shoe lends itself to a lot of great colorways.
Shouts to NFL players who took the custom football cleats game to the next level...
Football is a terrible and dangerous sport, but it also gave us custom Dragon Ball cleats and a head coach wearing a pair of customized Air Monarchs:
Pete Carroll in the custom Nike Air Monarch by @AmesBros vs. Philadelphia #MyCauseMyCleats pic.twitter.com/Dce3NrccRK

— B/R Kicks (@br_kicks) December 4, 2017
JuJu Smith-Schuster had these cleats created, inspired by his Dragonball Z touchdown celebration last weekend. pic.twitter.com/7GTqx94Anu

— NFL on ESPN (@ESPNNFL) October 8, 2017
And lastly...
If there's one sneaker-related book in 2017 you should check out, I would recommend "Sneakers" by Rodrigo Corral, Alex French, and Howie Kahn. It's a compilation of interviews with everyone including Tinker Hatfield, Jeff Staple, Daniel Bailey, DJ Clark Kent, Jon Wexler, Edson Sabajo, Serena Williams, Sophia Chang, and so many more people. A must-have for anyone who want to get entertained, educated, and enlightened.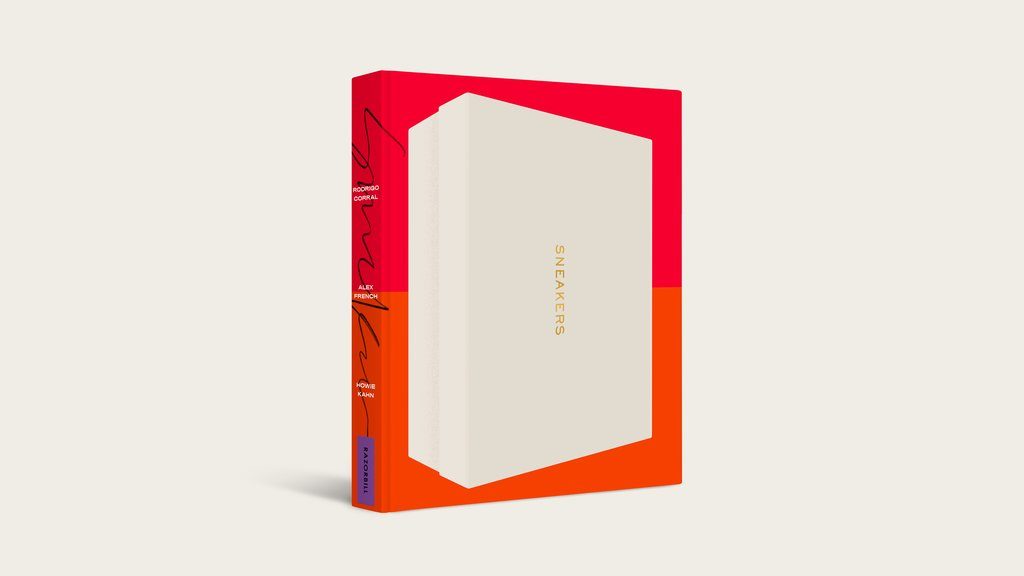 ***