Every individual has a great story. Your life could seem mundane, simple, and bleak, yet your story can culminate into something powerful and engaging—it's all in the way you tell your story, how you put it out there, and what platform it's on. You can evoke emotions you want your readers to feel through the words you choose, how you write it, and the way you say it. At least that's how I see it. That's what Justin Kingsley swears by, too, and that is also what he taught me through our multiple conversations—substance.
As the current creative director for the Montreal Canadiens—a team that is comparable to the New York Yankees or Manchester United—Justin Kingsley has helped shape and improve the rich history of the club simply by telling it. He changed Le Canadiens de Montreal from le Club de Hockey to le Club Du Hockey, which translates from a hockey team to hockey's team. It's simple change that makes a whole difference in the meaning; without the Habs, there is no hockey.
Besides having his hands full with the club, Kingsley is a character of his own. His portfolio on paper is pretty impressive: he's worked with Mixed Martial Art fighter Georges St-Pierre, written two books, won awards—the list goes on. He is what we call in French, "Un homme à tout faire," or jack of all trades. But he doesn't think so—he sees himself as an escape artist. The things he does or creates gives his audience an escape from their daily routines. The storytelling business is in.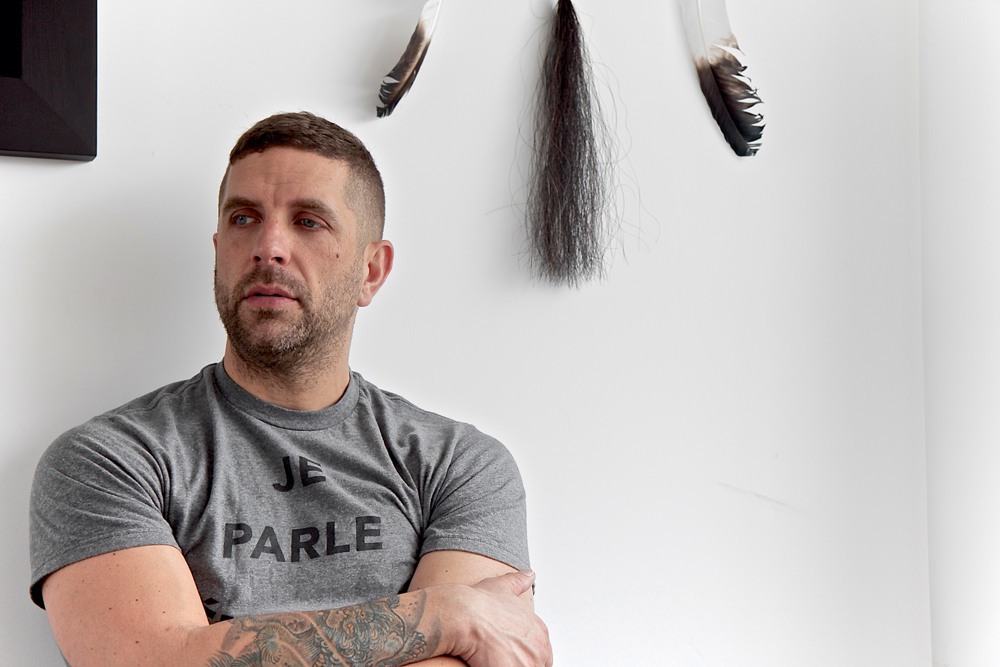 JOHNNY F. KIM: There seems to be some mystery behind your exact job description. In your own words, how would you describe your job?
JUSTIN KINGSLEY: [Laughs] I thought about this the other day and I talked about it with someone for about an hour. And then we came up with something. I said, "I'm a bit of an escape artist," and we started laughing. And we both thought we had it. But what I try to do is create an escape for people. So it's a pun—"escape artist." What it means is, for me, [is that] I'm a multimedia storyteller. Sometimes it's photos, sometimes it's a speech for the Prime Minister of Canada, sometimes it's a story in a magazine, a TV ad, a non-fiction book, a fiction book, a TV show, a film, et cetera.
I don't care what the medium is; what I care about is finding an original way to tell a story, whether it's true or not. Fact or fiction. So sometimes, it's a little bit more creative, a little bit more inventive, you know. And sometimes it's a little bit more strategic. I think in hard terms, a creative strategist, a creative strategic storyteller or storytelling is the business I'm in. And it's a multimedia world and I've been lucky to be doing this since I was 17 years [old].
"I DON'T CARE WHAT THE MEDIUM IS; WHAT I CARE ABOUT IS FINDING AN ORIGINAL WAY TO TELL A STORY, WHETHER IT'S TRUE OR NOT."
You had your start in politics, right?
No, I actually didn't start in politics. I started in journalism. My very first real gig was a morning show on an FM radio station in Ottawa called CHUO. It was the University of Ottawa's radio station, but I was a high school kid. They had a slot in the morning cause no one wanted to get up at 5 a.m. to do a radio show from 6 a.m. to 9 a.m. So I put up my hand [up] and I did it [laughs]. I was on the air, I was 17 years old, it was ridiculous. But that was the first taste and then I went to journalism school after that. Well, I took a year in political science at Ottawa U, which was not the best thing I've ever done. [I learned] that it was not something I wanted to do. But it all started in journalism. Then I went into crisis management, then politics, then I went more into the creative side, then it was all creative, and now it's a marriage of all those things put together.
How does your current work differ from your past in journalism? Was it harder to adapt creatively?
Well, let me tell you something, Johnny. I think that there is more creativity in non-fiction than in fiction. 'Cause the thing about non-fiction: you cannot change the facts. Those are your facts. And people have heard those stories or a version of those stories for thousands of years, literally. So using the same facts that everyone else has been using to construct their stories, you have to make something that looks, feels, and sounds different. THAT takes a huge amount of creativity. And you know, I'm not saying that fiction [doesn't] takes a huge amount of effort and you have to be imaginative. But it's a different challenge. So, I don't think ones better than the other or harder than the other. I think they are both extremely difficult to get right.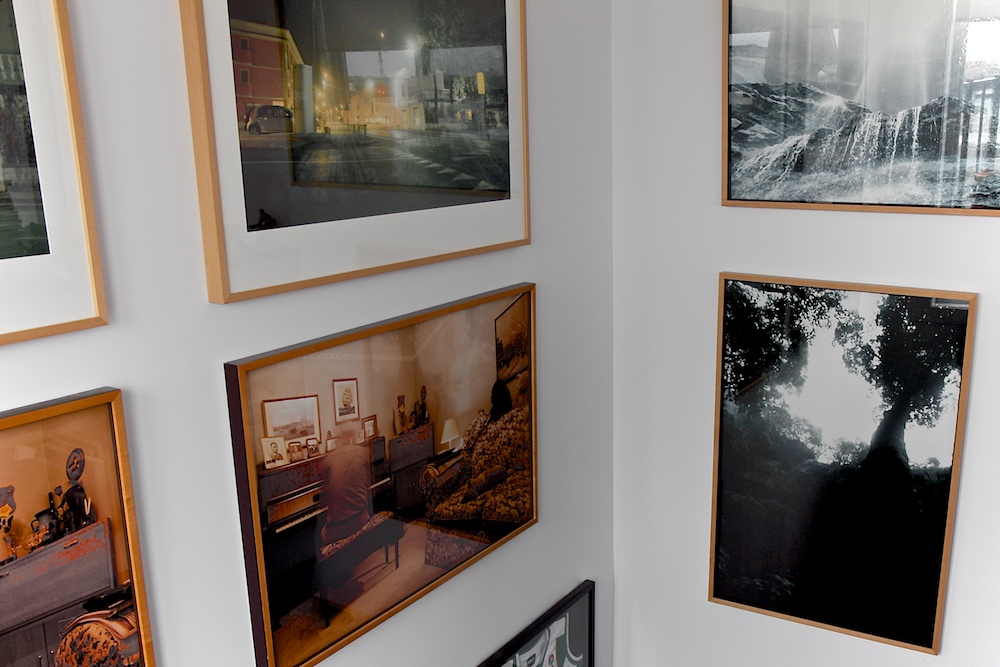 At the present time you are dwelling in a non-fiction environment with the Montreal Canadiens and you are the guy behind the scenes. How did that project end up at your doorstep?
Well, the thing about non-fiction right now is that I just keep running into these scenarios where the stories are so good, that they got to be told. You know, I started with the Canadiens in 2013. And the first thing on my list was let's re-brand the Habs. That was my mandate. It's a hundred-year-old team—the greatest hockey team in the history of the world. It's the Yankees, Manchester United, and The Habs. So to get a chance to put your spin on that story for me was a huge, huge thing. So we started with the re-branding and changed one letter. The slogan of the team is Club de Hockey.
We took out the E and put a U. Club du Hockey. It says everything. And then from there we have just been building that story globally, 'cause we know we have a global audience. We can have one because we are the Yankees of hockey. So it's just been one gesture after another… Slowly build the brand beyond hockey, but with legitimacy and authenticity.
We both know that being a Habs fan here in Montreal to certain people it is a way of living—a lifestyle.
Absolutely. Imagine why some people here in North America became fans of Manchester United or Chelsea or whatever. They don't necessarily know a great deal about football, but they know or saw when they traveled there that that was what people were wearing in the streets. They want to recreate that emotional association with the places they visited. So the opposite is also true. You come to Montreal and that's the Canadiens. That's the identity of our city, the identity of our province. The team has a connection with the history of this city. So yeah, we are building or trying to build on that emotional story so that someone in Tokyo will see a collection we did with Off The Hook and go, "Wow! That's cool and that's that team I've heard about." They're the Yomiuri Giants of Hockey. Sadaharu Oh is Maurice Richard. We all have these cultural connections in our history, so that's how we connect them. It's the perfect time to globalize the brand, because I know that those individuals out there exist. Then there's hockey history for the hardcore global hockey fan and then there's emotional history for people who want a sense of place and who want to wear a badge. I don't know how else to say it. You collect these artifacts because they remind you of these past experiences. What I'm trying to do in my job is to create an emotional connection through a story.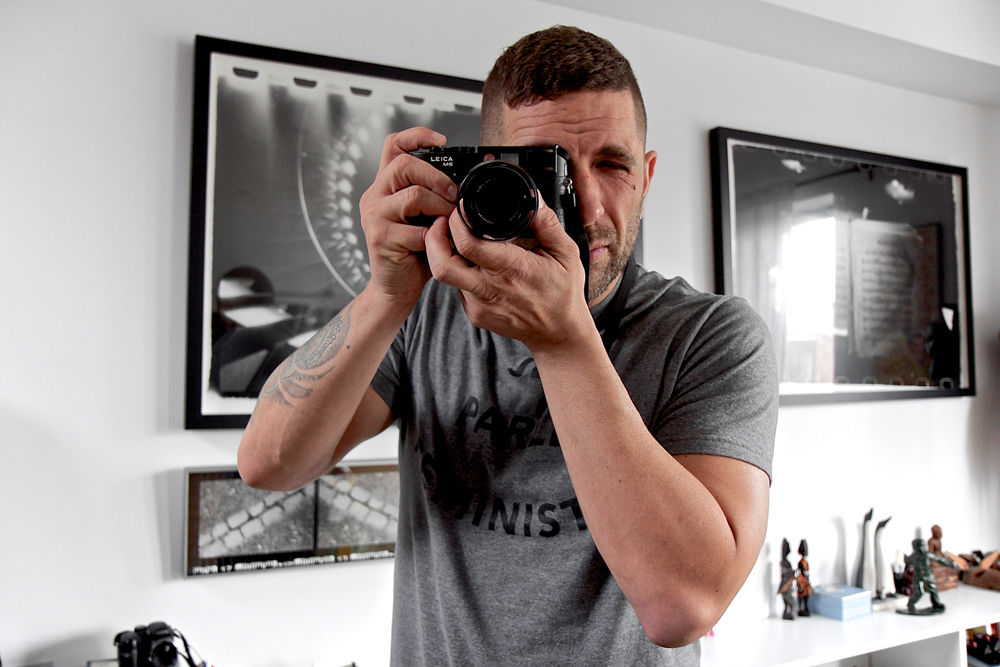 How do you proceed in your early stages of either branding or re-branding? Do you have a routine?
There is never a routine. The only routine is to start and work very hard. I don't look at it as a brand. I look at it and ask myself, "What is the best way to tell the best stories?" And then I start breaking things down chunk by chunk. What makes [these stories] different from each other? It's a process where you start asking questions. You start surveying what you know about the story you are trying to tell. That tells you you need to go get more information. Sometimes research is the next step. Or sometimes you have it all inside you, like the Habs project, because I've been researching it for 40 years and I got a pretty good idea what the brand is. So it's all about asking yourself the right questions. Who are you trying to reach, what is my target audience? It is never the same. People just want to hear the best story out there. And all of this started with journalism. What is the lead—the hook? How do I get someones attention in less than 3 seconds or a few lines for that matter? That is all that matters, whatever the story is, your lead, your hook is the most important part of it.
But in today's world, technology has made information so accessible so fast. Is it harder you think to get that attention?
I agree and I disagree. I personally think that peoples' attention span for shit or things they are not interested in is short. I think we have become a lot faster cognitively at recognizing shit [we] like. Once it is something that we like, we get into it big time and we dig even deeper. What's great about today's tools is that we have the ones that are used to get the viewers' attention fast, and then we have other tools that allows us to keep them hooked. So, no, we don't live in a ADHD world, we are just better at trusting our guts more than anything. All the tools are in the palm of our hands and they allow us to analyze good or bad.
"YOU COLLECT THESE ARTIFACTS BECAUSE THEY REMIND YOU OF PAST EXPERIENCES. WHAT I'M TRYING TO DO IN MY JOB IS TO CREATE AN EMOTIONAL CONNECTION THROUGH A STORY."
I agree, but the amount of different tools and platforms sort of divides our attention or the content we look for, right?
Yeah, but all these medias are made in different formats. But this is the way I see it. It's a person and a brand, and in-between all that is a multitude of media: Facebook, Twitter, Instagram, Snapchat, press conferences, Youtube, etc… It is all about creating a direct relationship with the brand and that one person. They also choose how they want to consume and digest that information or story. So that interaction between the person and the brand is very important. For example, we hook them on a 15 second Instagram videos and we see they liked it, then we throw them another chunk of content like the extended version of that video on our Youtube page. Every media has its purpose, but there is only one story. When we talk about integration of storytelling, well that is it. How is your content integrated according—not to the brand, but—to the person consuming the brand? I always ask myself, "How is this interesting for the person?" It's all about knowing your audience.
Speaking of branding, you have become a brand of your own. How do you work it out with yourself?
We are all brands. The way people see us, our friends, our family members. It's just never fully acknowledged. But it is uncomfortable for me. I started getting more success publicly when I actually started hiring people to do it for me. I don't want to do it for myself. I don't want to go out there and tell people how great I am. It just doesn't feel right. I'm proud of what I have done and very open to talking about it, but I am not going to write a strategy on me.
If I've learned anything from the advice I have given to others, [it's to] be yourself, be authentic, don't do stuff you are not good at, and focus on what you excel in—that's it. I just concentrate on myself and what is rewarding to me personally and long term. All my energy is towards that. The branding side is a subset of that. You see a lot of people who have built reputations off of their brands, as odd as it sounds, because there is no substance. I'm the contrary—I'd rather show substance, and people who need to know will eventually recognize it. It was a long route to achieve it all.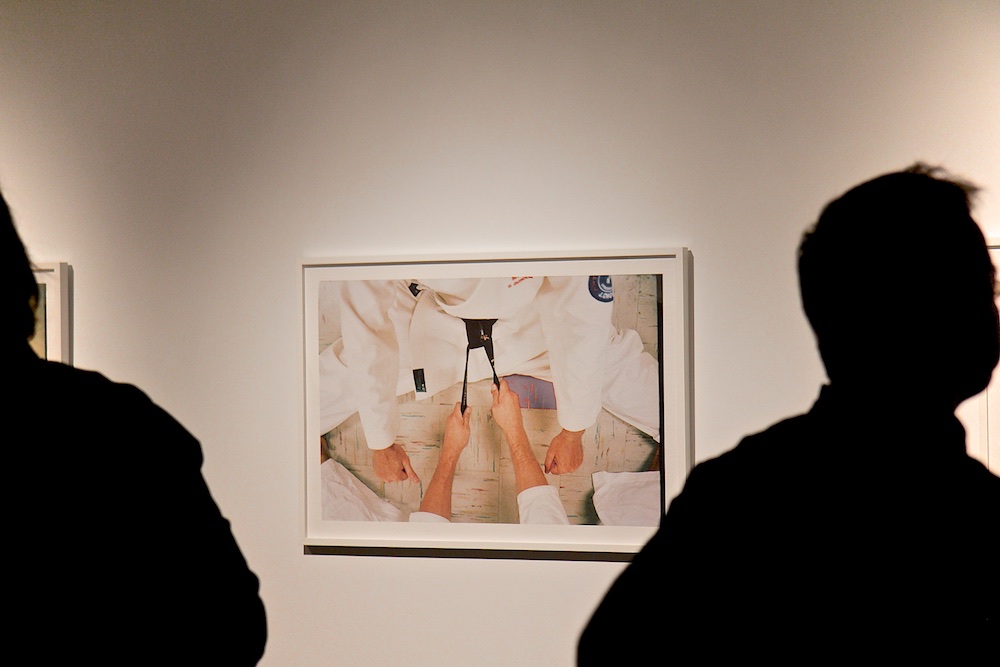 So besides telling the story of the Habs, you are a also a photographer. How did the photo exhibit with Georges St-Pierre and Guy come to life?
It was a spontaneous moment. Georges and I were having eggs and bacon at B&M, up on St-Viateur, and I asked him what he was up to in the afternoon. He replied, "Well, my friend is a priest at the seminary and he built a Dojo in the basement of the church. He's a black belt and we are going to do our Katas all afternoon to perfect them." I said, "Excuse me? What did you just say?" So I told him that I absolutely need to be there. He was driving and I got him to [do] a quick stop at my house to go pick up my Leica with a few lenses and some film rolls from my fridge. I just knew I had to be there. It was an odd situation, because I usually plan my shoots months ahead. And it was such a spontaneous moment and a great opportunity for me not to miss. That's pretty much how it went down [laughs].
You see, I am not a digital photographer—all of my work is shot on film. So shooting them practicing their Katas was a big challenge. It all took place in a small room with four basic walls. The setup has never changed since the '60s. I had to be very creative. I had to find a way of shooting something so basic and present it in a way that will make people say, "Wow!" That was a great and fun challenge for me. It came out really good. The most interesting thing was doing the exhibit round with George and Guy. Their reaction to some photos were, "Wow, I did not realize you were there, or placed here." So the composition of the shots were a very important aspect of this exhibit: showing something to the normal eye that is somewhat bland, but making it interesting in the way it was shot and composed.
Aside from your photography work, you have written two books?
One is called Weology: How Everybody Wins When We Comes Before Me. That came out in September and was a national bestseller. So I am now two for two, thank God.
It's a business book I wrote with a president of a bank. So when I was in politics, I worked for Mr. Paul Martin, in the early 2000s when he became Prime Minister. I'll never forget this moment: I saw Warren Buffet make a multi-billion dollar donation and I thought that was really neat, but it did not affect me, didn't change my behavior or my relationship with the world. So I asked myself, What kind of donation could a person make that would change the behaviors of other people? So it's not just about money anymore? I started toying with the concept of me and we—the new relationship between individuals and the world. But I still couldn't figure out the right way to introduce it and it actually took 10 years of me brainstorming. Then I met this guy, Peter Aceto, and realized the way he was managing his company was a very me/we way. So I invented the word Weology. The concept is all about [how] you can get rich, thrive, and get all the titles, but you don't have to stab people in the back, or be an asshole, or lie to do it. You can be a good person and achieve great things in business. It was a great challenge and I never thought of writing a business book, or [that they] would ever let a guy like me write a book like that [laughs].
But the first book I wrote was The Way of the Fight, which I wrote with Georges St. Pierre. It's all about the great lessons of life that he went through to inspire others. His story is very Batman-esque: bullied at a young age, rejected by society, gets angry at his tormentors. [He] decides he will get revenge on them so that they can never treat other people the same way and teaches himself martial arts. It was not really a biographical book, but we did tell his story with 6 different voices. It was a unique way for us to tell his story. He was only 30 when we wrote it, so a biographical book had no meaning for him nor was it the right time. So it was all life lessons he wanted to share with people.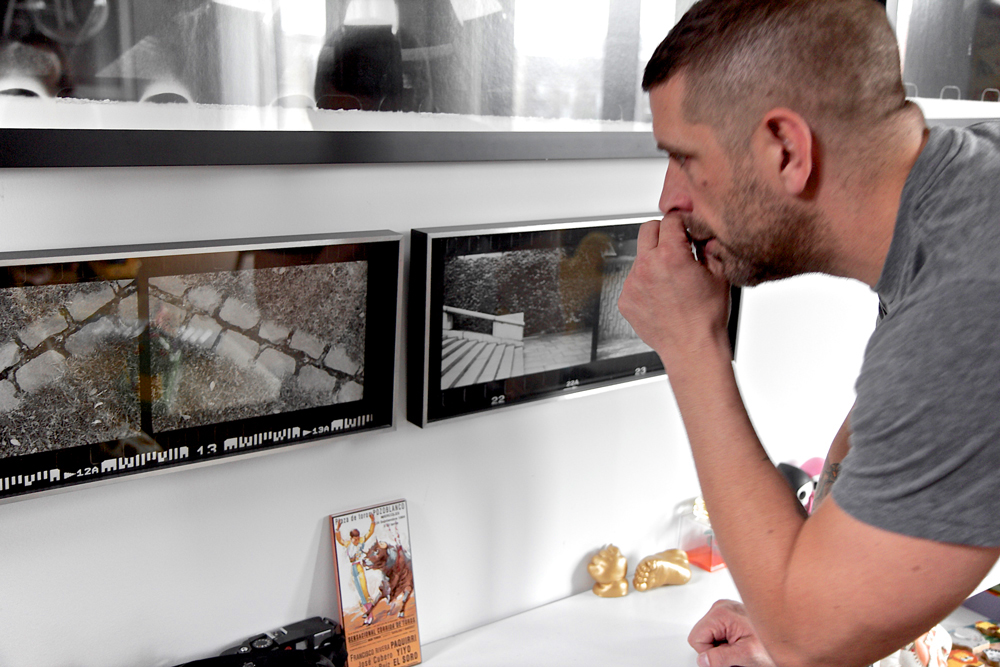 We know that you are a busy guy, but do you have anything in the works in the near future?
Yeah, my only problem is choosing. I have a novel that is about 60000 words in, [as well as] a couple of film ideas that are really strong that I'm trying to sell. A couple of non-fiction books I want to write. One about conservation and endangered species. That asshole dentist that shot that lion in Africa really pissed me off. There has to be a better way to have a relationship with adventure and nature then to kill trophy animals. So, I want to write a book about endangered species—maybe there is a better way to hunt them that is better to our ecosystem. 'Cause people don't realize the fate of these animals are tied to our fate. They think it is separate. Anyways, my real challenge is picking, really.
Any words of wisdom to end this conversation?
Work your fucking ass off. Know what you're good at, know what you like doing and make sure you are good at it. Make sure you have enough humility that even if you are amazing at it, realize you can only get better through hard work.
***
Justin Kingsley's photo exhibition GEORGES & GUY will be on display at Phi Centre through January 30, 2016. More info here.