Tokyo-based artist Usugrow released his first collab with The Hundreds in 2005. The T-shirt and hoodie featured a detailed portrait of a regal skeleton with highly stylized calligraphy and line-work, and it was a hit. "So many people still talk about our first collab," Usugrow says. Over the years, Usugrow has maintained his black-and-white aesthetic and signature lettering style (which he now calls "Cosmopolitan"), but a lot has changed for the artist too: His art has become smoother and cleaner, he's more focused on murals and canvases than ever before, and his work has become more political (due to the earthquake and nuclear disaster that happened in his hometown of Fukushima in 2011). He also released a monograph in 2013, and co-founded HHH, an art gallery in Tokyo, in 2015.
Now in our 15th year, we at The Hundreds are often nostalgic for our early years and the collabs that helped make our brand what it is today. So in order to pay tribute to our beginnings, we wanted to return to that first collab with Usugrow, and work with him to update and expand it for a our global streetwear audience in 2018. The new collection, which includes a workwear-inspired twill jacket, zip-up hoodie, T-shirts, stickers and more, brings The Hundreds and Usugrow full circle. "It was good timing after all these years to do something together again," Usugrow says in the following interview with The Hundreds. "It's great to take a trip back to that first experience."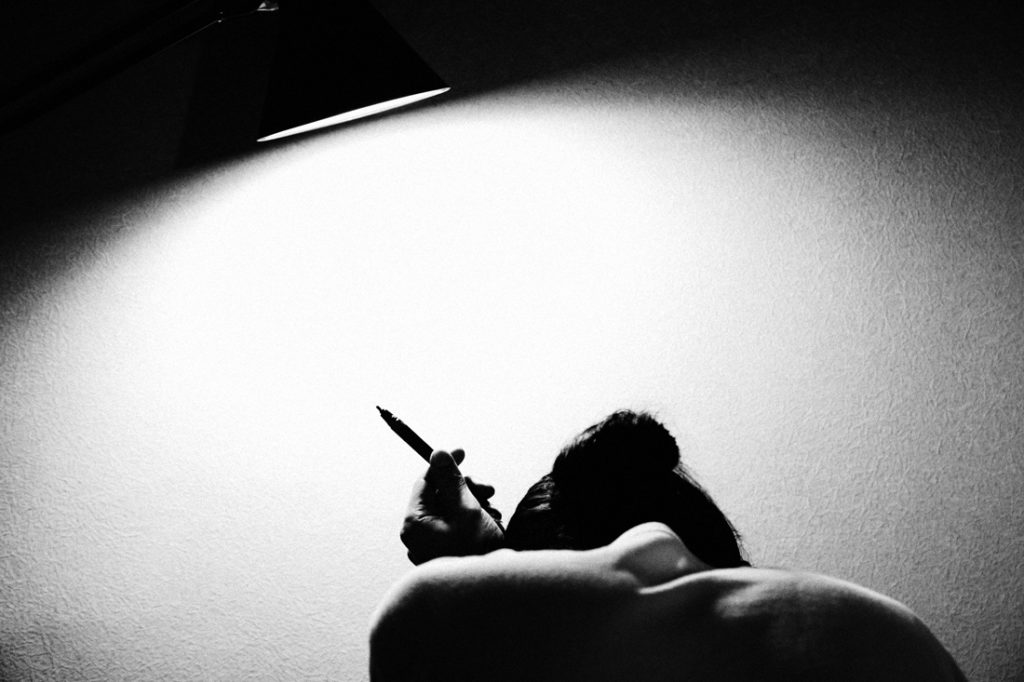 ZIO: You first collaborated with The Hundreds more than 10 years ago. Can you talk a little bit about that collab? What did you make and how did people react to it?
USUGROW: If I remember right my first collab with The Hundreds was in 2004 or 2005, so it's been at least 13 or 14 years since then. I met Bobby and Ben through Tagi, a mutual friend. I did some graphics for some hoodies and T-shirts at the time. I think Bobby did an interview with me for The Hundreds website back then too—its been a while, time goes so fast. There were quite a few clothing brands starting up then, but The Hundreds stood out to me with their focus on more than just making clothes. The website was a great place to see what's new and things that were happening, with great writing and tons of great pics. I really liked it a lot. I used to wear the "Hip-Hop is Dead" tee back then.
Do you think that collab helped introduce your work to the U.S. audience?
Of course, it was a great way for people to learn about my work that maybe would have never seen it.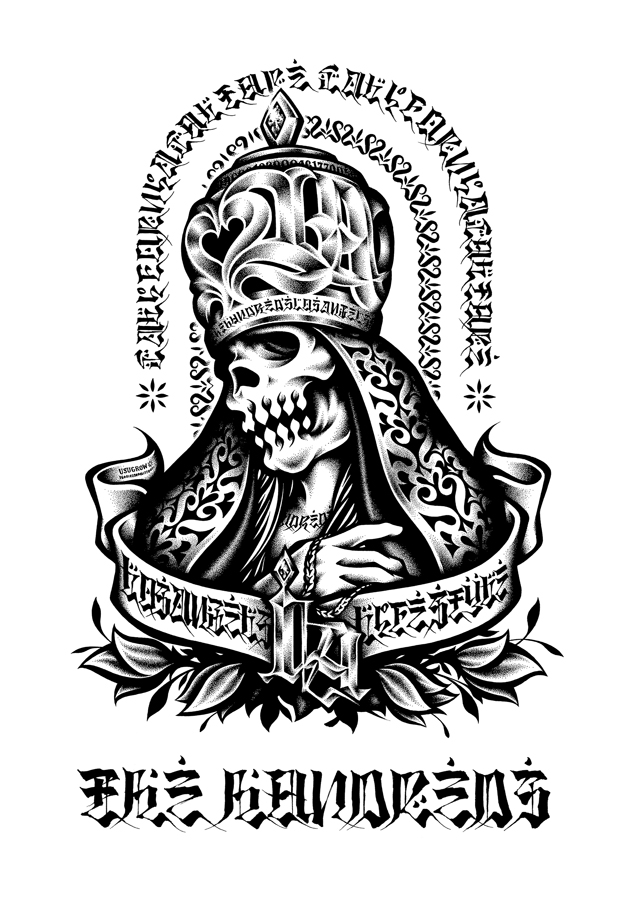 The Hundreds by Usugrow, 2005.
Do people still talk about that collab?
Yes, and I'm always surprised when someone brings it up. That was the first exposure for a lot of the people who follow what I do now and come to the shows to see my work. Of course, people talk about other collabs I've done too, but The Hundreds was the first.
Why did you want to collab with The Hundreds again?
It was good timing after all these years to do something together again, and L.A. is the first place outside of Japan that I had a solo show. It's great to take a trip in a way back to that first experience
Since that first collab, how has your artistic style changed or evolved?
My style has become much more refined and smooth. I'm doing a lot more mural work now and painting on canvas these days. The world has changed a lot in the last 10 years, and me along with it. I think that shows in my work. One of the biggest things to change how I look at the world was the huge earthquake and nuclear accident in Japan near my hometown in 2011. It's made me think more about politics and include these themes in what I do now.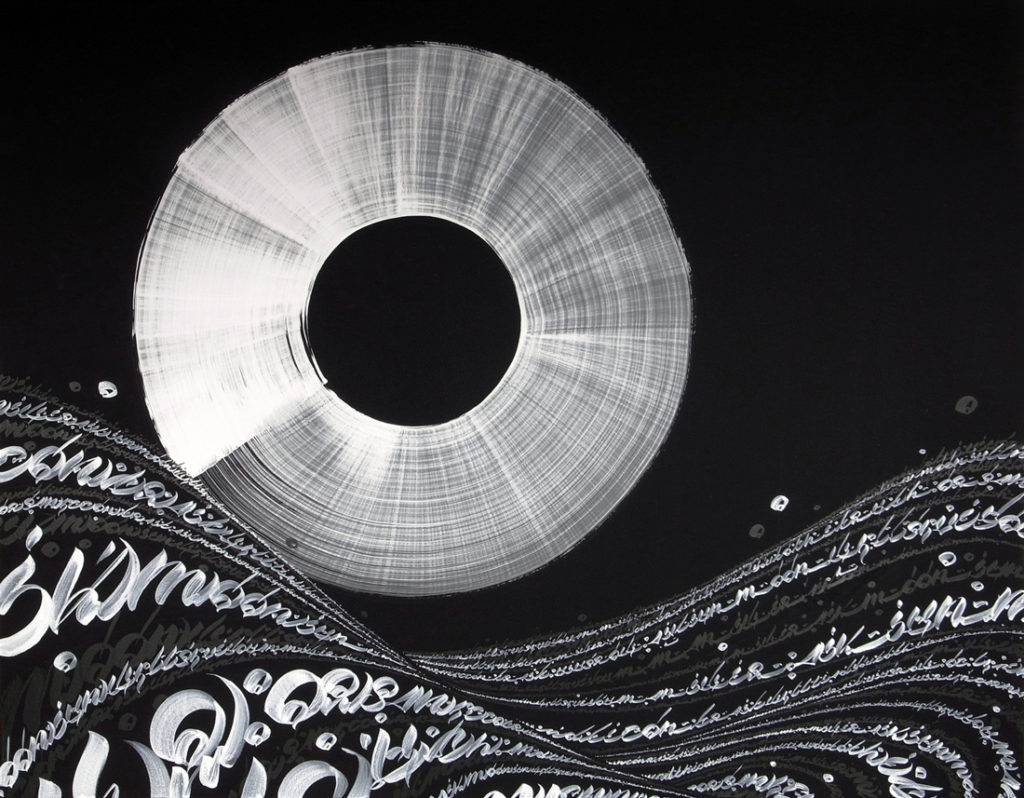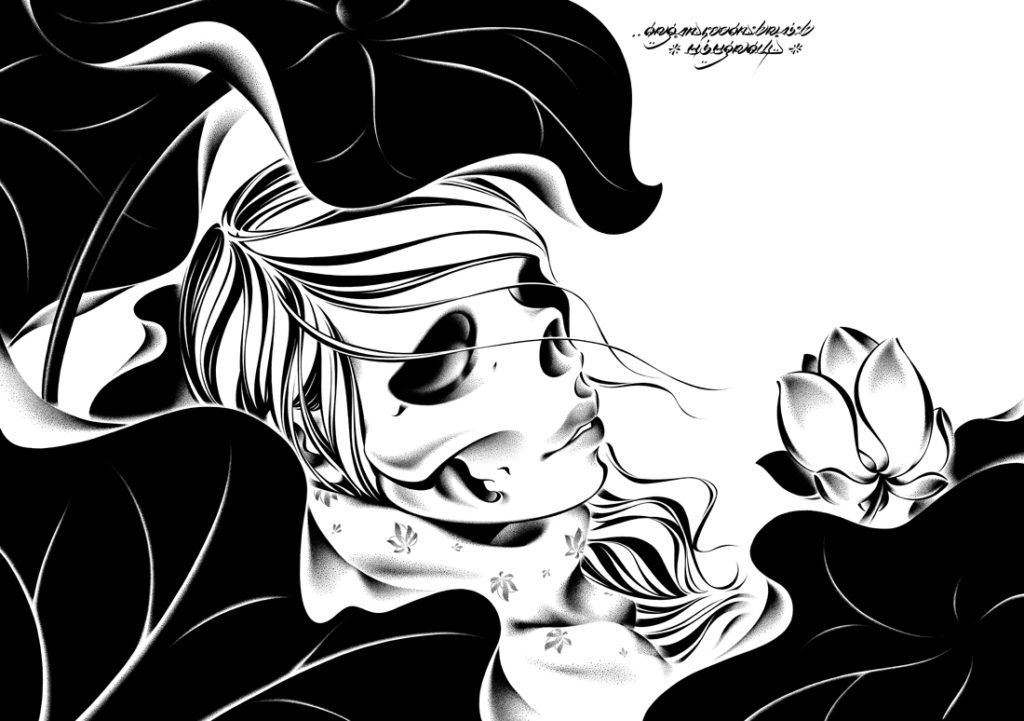 How did you develop your calligraphy? Why did you want to mix Chinese characters, Arabic scripts and others into one?
My main influences are Buddhist Bonji characters and Cholo style from L.A. but I added my feeling to them to create something of myself. I know I'm not "loco" or Buddhist but I have a lot of respect for both, so they are both very connected to what I do. I've also spent a lot time studying Arabic calligraphy, transcribing Sutra and trying to become familiar with many other language's characters. It's because of the combining of these influences that I gave my lettering style a name, "Cosmopolitan."
Why do you prefer to use only black? Why not use any colors?
Black and white are simple but striking—when put together, the contrast can be almost blinding. There are endless ways I can combine these basic colors and I love the feeling they give me with the simplicity. Maybe someday I'll start including other colors, but black and white have endless possibilities for me so I'm not sure when it will happen.
What does your text say? What are your poems about?
They are the written expressions of what I feel and the things I see and do. It's all about being alive.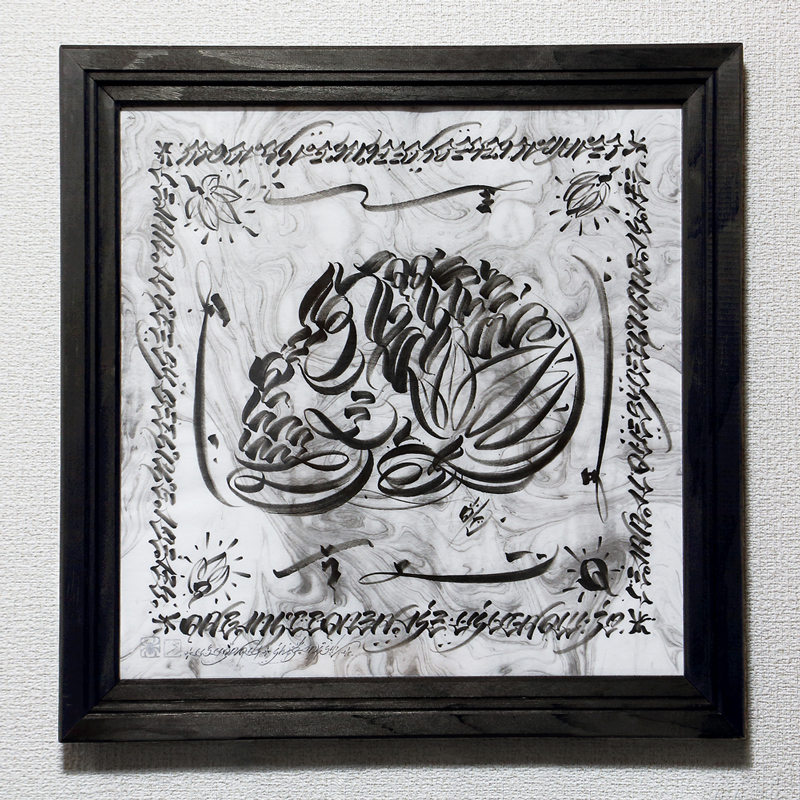 Life Skull.
Where is your studio? What does it look like?
My studio is in a quiet part of Tokyo. Its not very colorful, mostly black and white like my work with some wood added to the mix. It's pretty sparse so my friends all call it the "Usu Temple."
Do you listen to music while you work?
I listen to music all the time, hardcore, hip-hop, bass, and anything else I might want to hear at the time. I'm also really interested in the Japanese underground club scene. I'll be in L.A. soon so Excel has been getting played a lot. The first and second are great thrash records, but I really like the positive feeling I get when listening to the this record.
What motivates you to continue to make art?
Without it, I know I wouldn't be complete. It's essential to my life.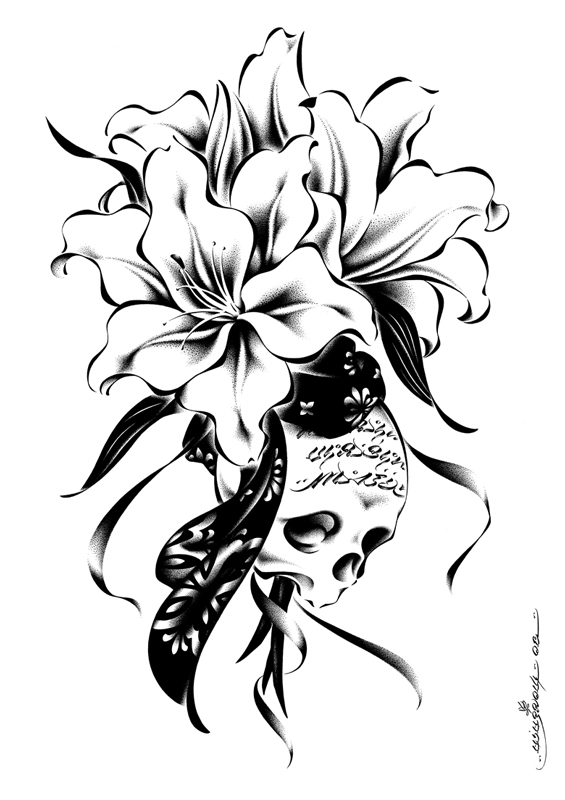 Rebirth.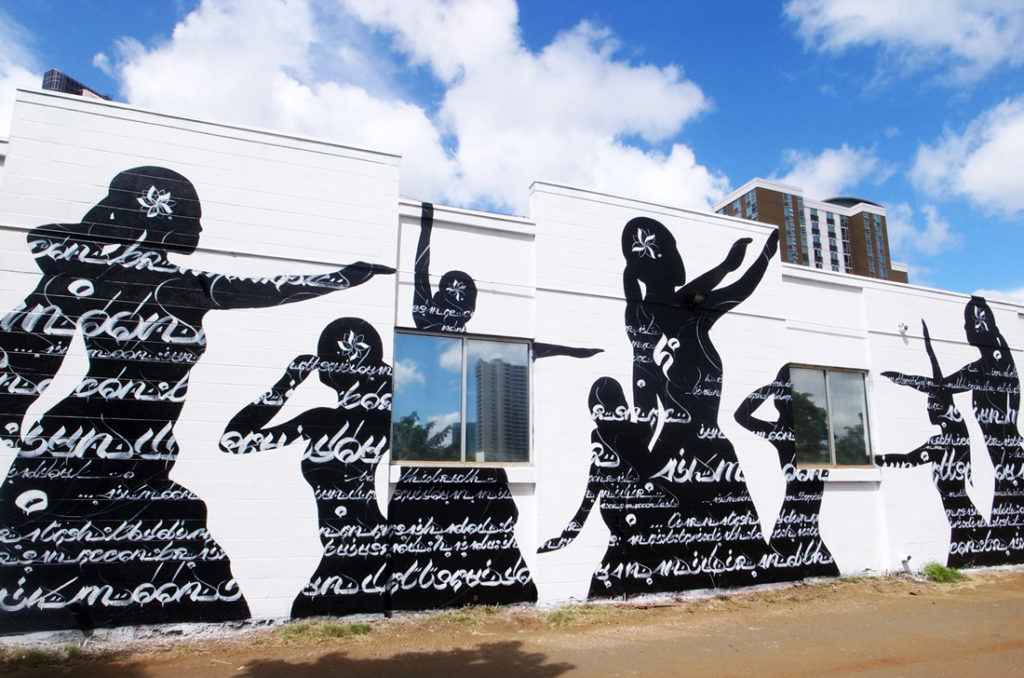 What are some of your biggest accomplishments over the last 10 years?
Its been 25 years since I started my career as a full-time artist and I have to say one of the things that makes me most happy is when I meet people who were kids when they discovered my work. Especially when they are still into it and collect it and are also a part of the art world themselves. Maybe I was able to be a part of what made them take that path in life.
What are you working on now? What do you have planned for 2018?
These days I'm doing larger-size illustrations and calligraphy paintings. I managed a gallery here in Tokyo with some friends so I've been pretty busy recently, and that was taking away time from me drawing so I want to get back to work and hopefully get a ton of work done this year. I did a group exhibition at HHH that included Sleeps, Defer and Cryptik, and I'm starting to get ready for one that will focus on calligraphy—it's gonna be a good one!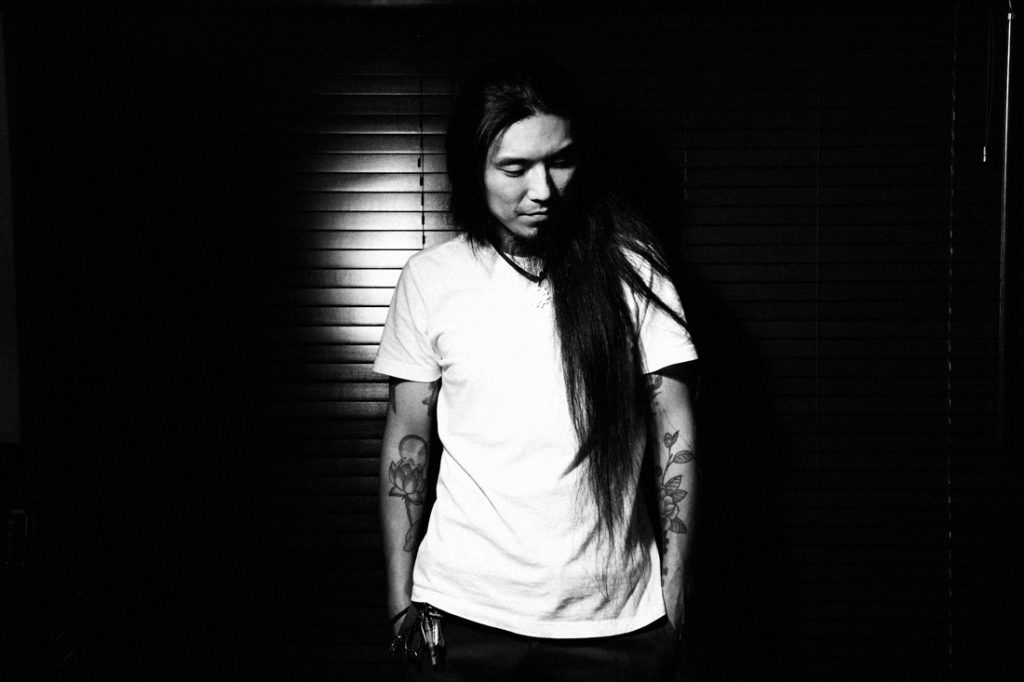 ***
The Hundreds by Usugrow releases this Friday, February 23. There will be a corresponding in-store signing with exclusive prints for sale the day after, Saturday, February 24. Details below.