In early Spring, the Deferred Action for Childhood Arrivals (DACA) program was set to expire, putting nearly 700,000 young immigrants at risk for deportation. DACA recipients are typically in their mid-teens to mid-thirties and are often called "Dreamers" thanks to a bill called The Dream Act which was introduced to Congress—though didn't pass—in 2001. The Dream Act sparked an important conversation, which Obama responded to by instating the DACA program in 2012. DACA protects people who were brought to the United States as children from deportation and allows them to obtain work permits, granting them the ability to legally work within the United States.
In September of 2017, the United States' current president put an end to DACA and called for Congress to come up with a solution within six months. On March 5th, the day Congress was supposed to announce a plan of action, DACA recipients from around the country led a march in Washington D.C. to urge Congress to pass a clean Dream Act. The protesters marched just over a mile across the National Mall while holding signs and chanting, "The people, united, will never be divided!" and "Up, up, with education, down, down, with deportation!"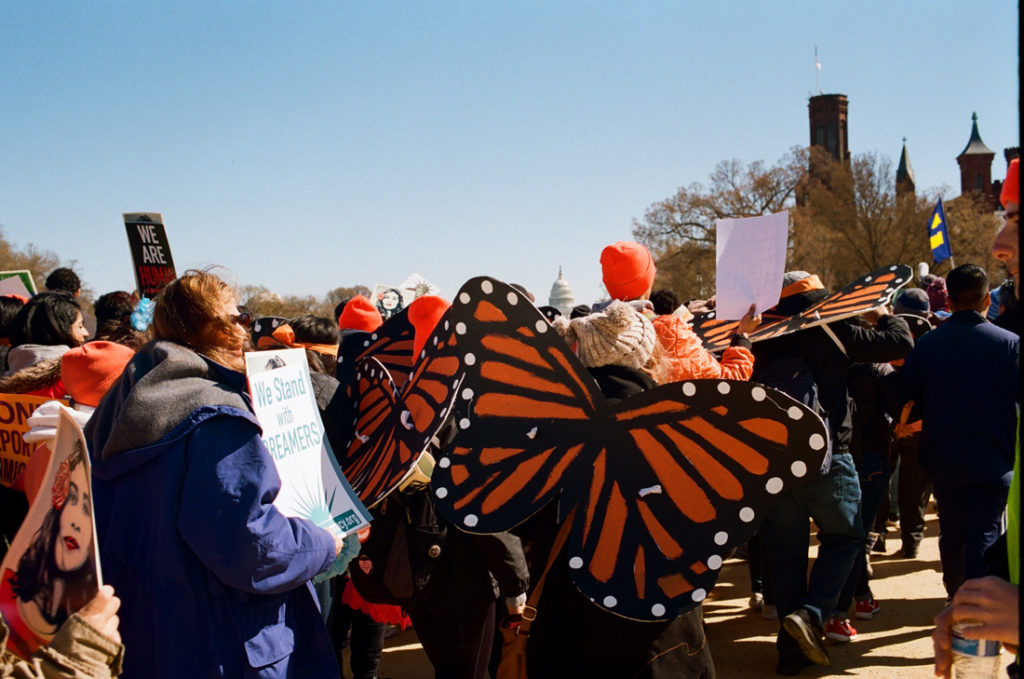 At the March 5th protest, we met up with Mannywellz—a musician, rapper, singer, and DACA recipient—and marched with him from the American History Museum, where he sang his song "American Dream" to kick off the rally, to the Capitol Building. After a program on the Capitol Lawn featuring speakers from organizations in support of Dreamers including Muslims for Dream and Jews for Dreamers, Manny headed to rehearse for his first headlining show in D.C. which was taking place that evening. Wanting to give back to his community, he gave away 60 tickets fellow DACA recipients.
As an outspoken advocate for Dreamer's rights, Manny uses his art as a way to voice his reality. The Nigerian born artist moved to Washington D.C. at the age of nine with his mother and siblings. He recently embarked on a tour with Jidenna, released an EP called Soulfro, and is working on his next project. At that night's show, his mother watched proudly as he brought his siblings out on stage with him. "We see you, we love you!" shouted some of his fellow Dreamers from the packed crowd.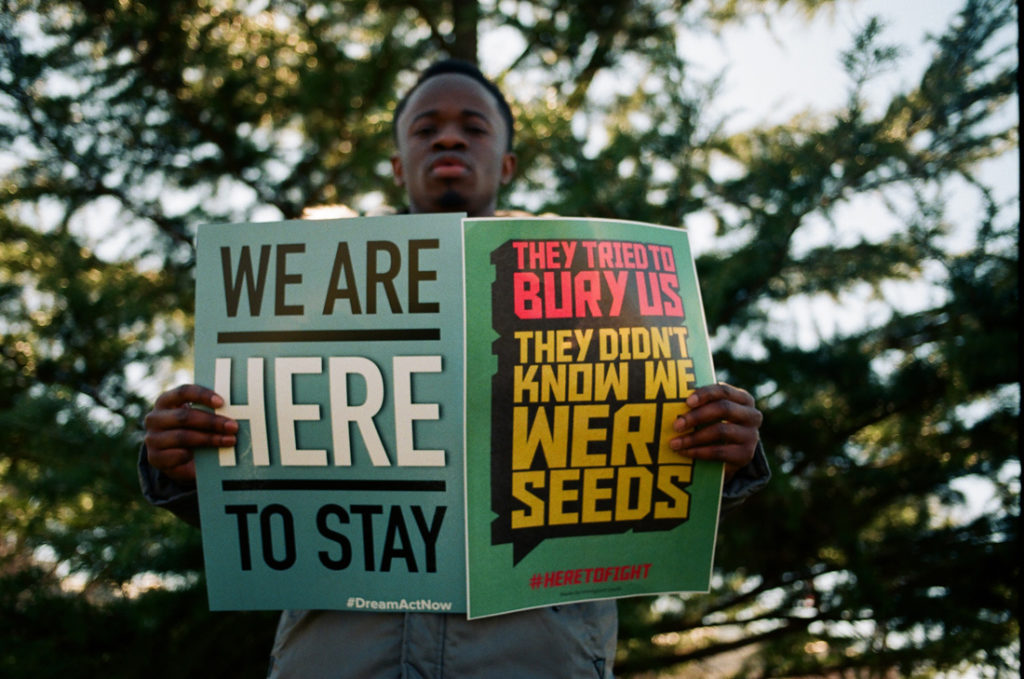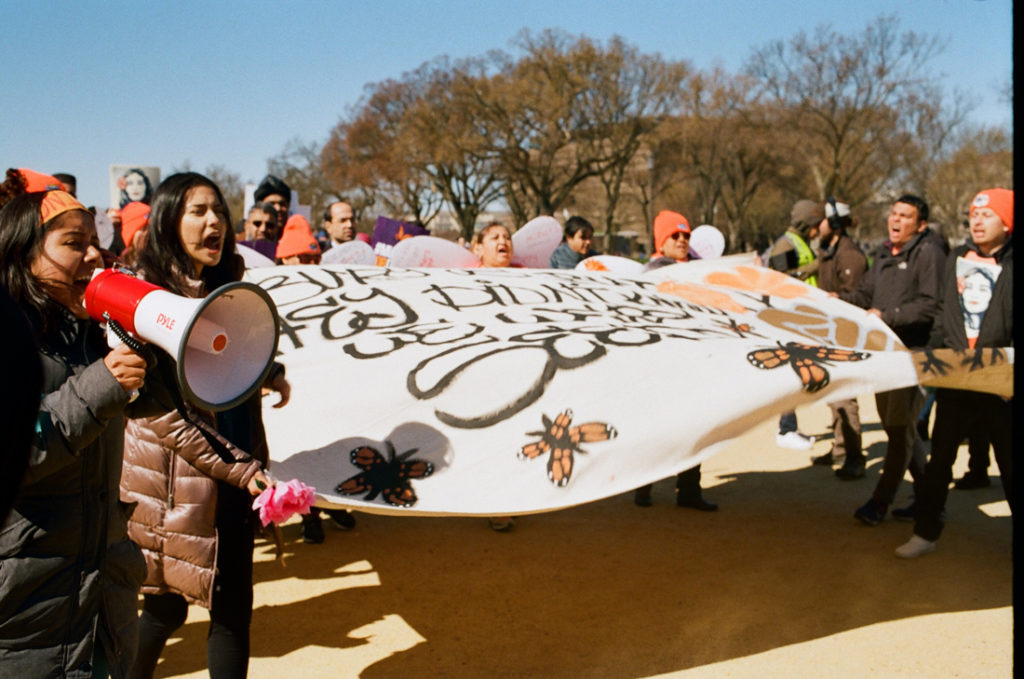 EMILY BERKEY: We're in D.C. for your first ever solo show, and the first show you've done since touring nationwide with Jidenna and dropping your Soulfro EP. How does it feel to be back?
MANNYWELLZ: I feel great. I feel excited. In my head I'm like, finally, because I've always wanted to headline my own show at an official show venue. We've been preparing heavy for this, rehearsing with the band, coordinating colors, outfits. I'm very excited to put on a show for the people who are coming.
You're a Dreamer, and that statement is two-fold. 1. You're a DACA recipient and 2. You're someone chasing their dreams. How does the stress of the changing DACA policies affect the way you move and the way you work?
It affects me because I have a growing fanbase outside of the US and we were really hoping to see those fans on my last tour, but I couldn't [because I couldn't leave the country]. It kinda affects us a little bit… but then it's not stopping what we're doing in the US. We're still trying to connect with other dreamers to let them know that they're not alone in the fight that we're going to do all of this together, and by god's grace we'll be victorious over the current situation.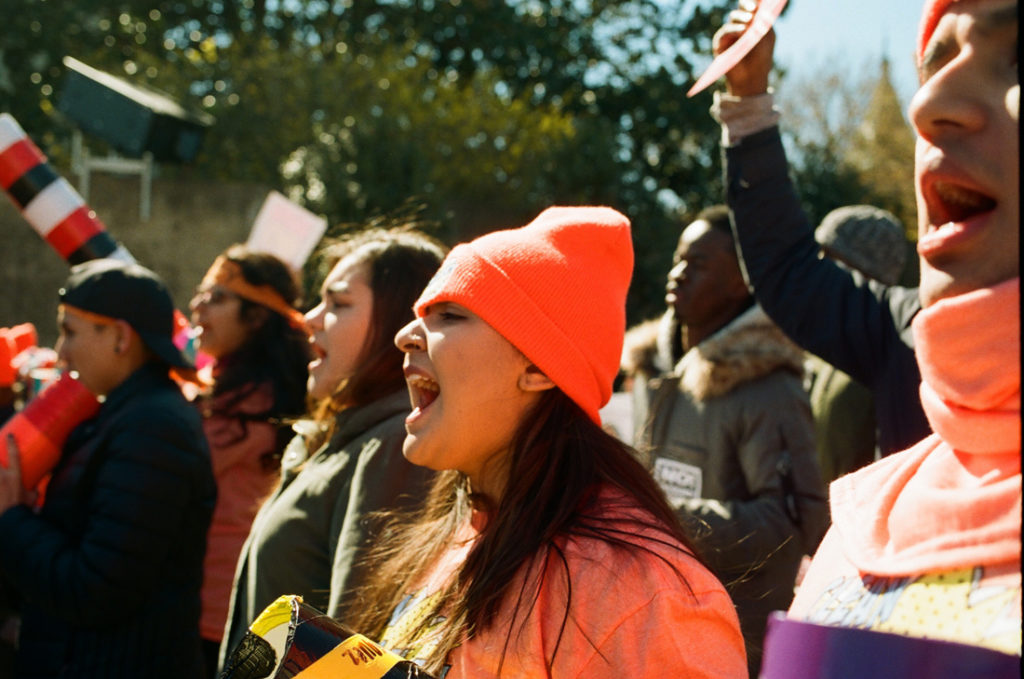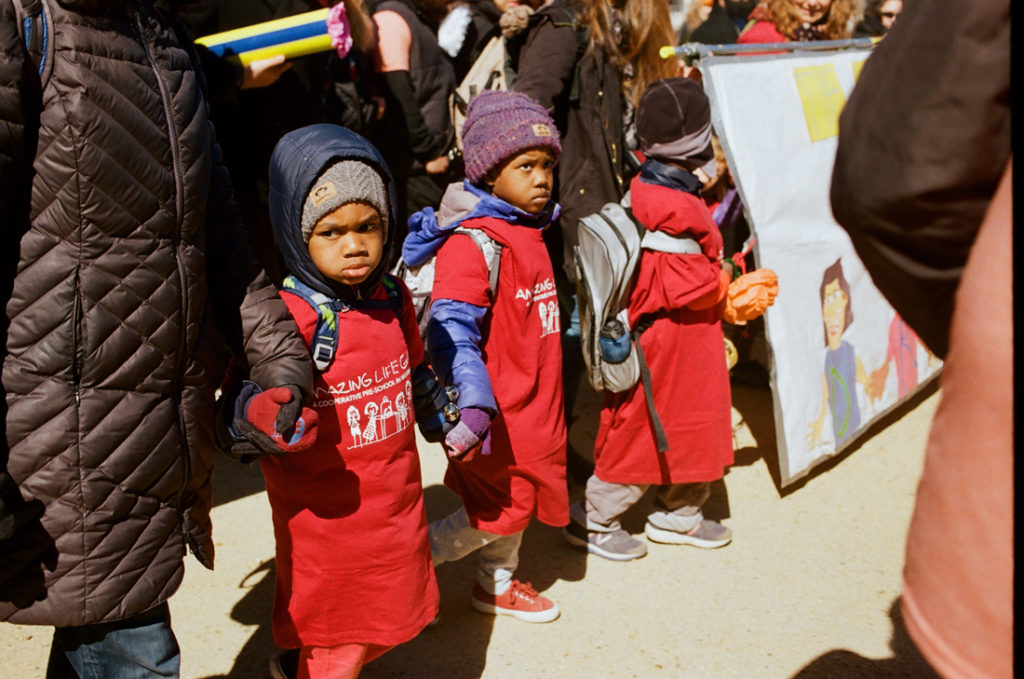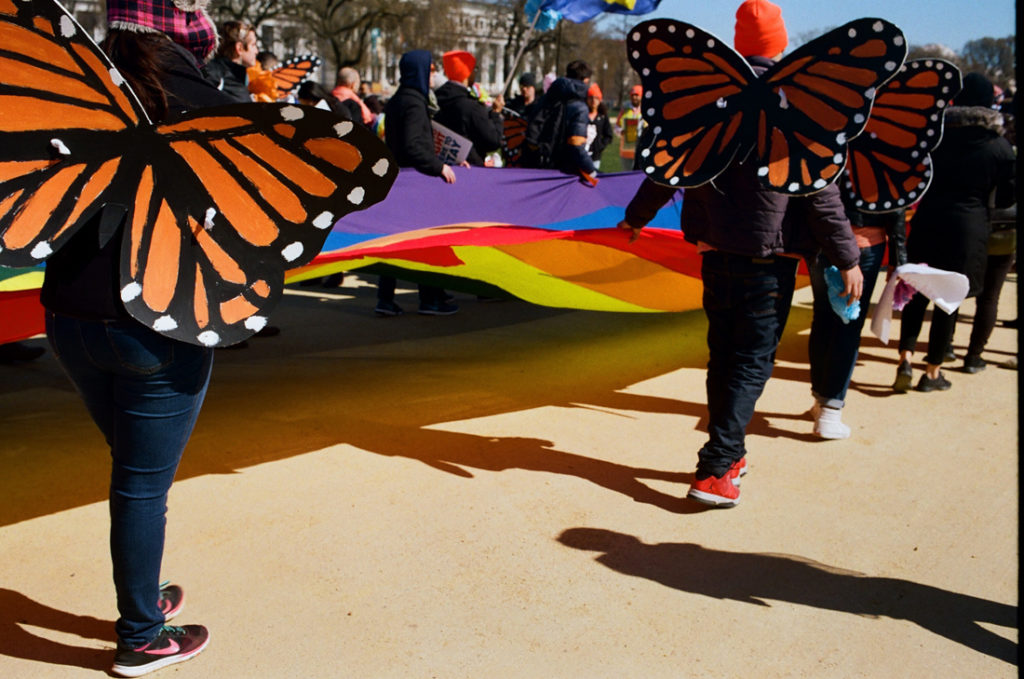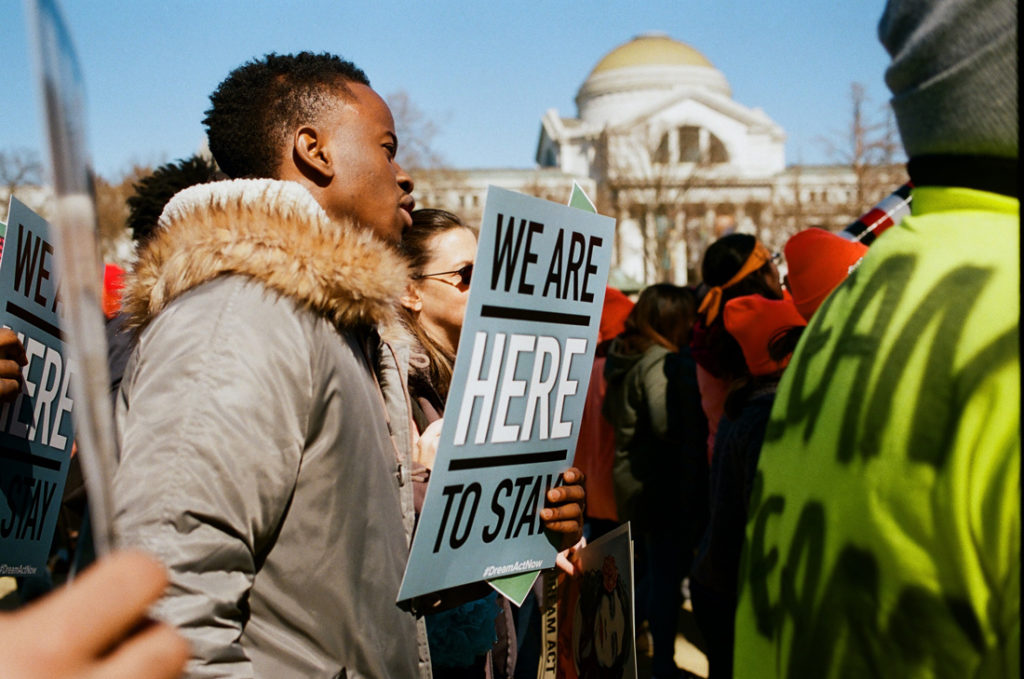 You sang and spoke at the beginning of the DACA rally. How did you get involved on that level?
I believe someone from the United We Dream team came across my song, "American Dream." They liked it and requested for me to sing the song if I was going to be in attendance. I did it and it was a great, surreal experience for me.
"Sharing my DACA story with the world has made me more comfortable with my own story."
Do you ever feel hesitant to speak up, or inversely, pressure to speak up about DACA policies and about your reality as a DACA recipient who's in the public eye?
When I first decided to let the world know about my legal situation, I was a bit hesitant because it's a big risk, pretty much leaving myself wide open. I really don't feel pressure to act of not act a certain way. I'm still me. Sharing my DACA story with the world has made me more comfortable with my own story.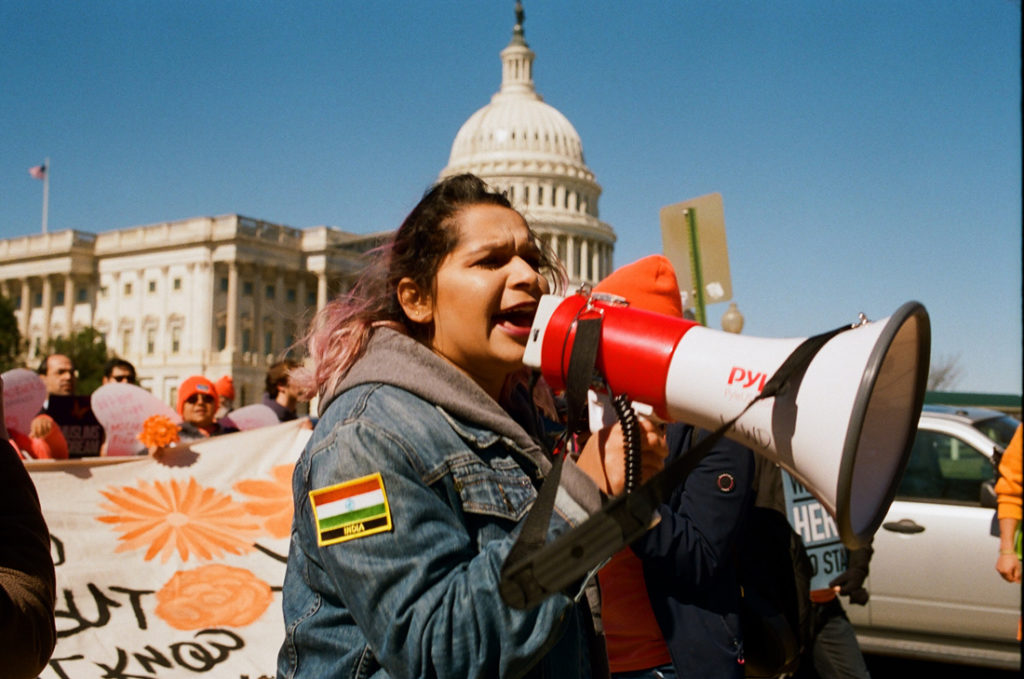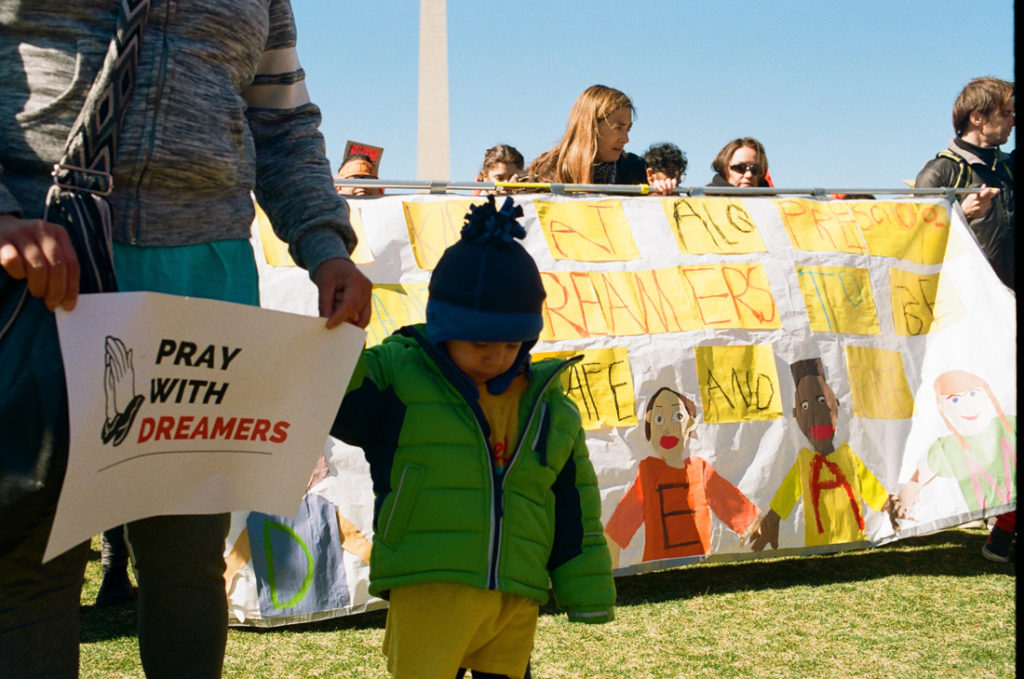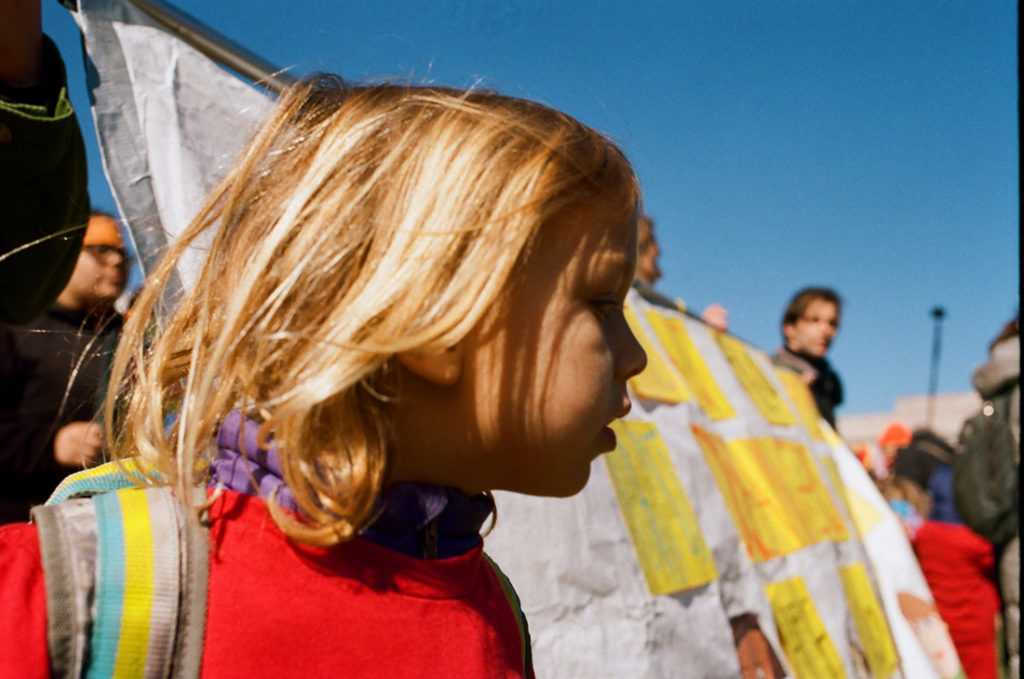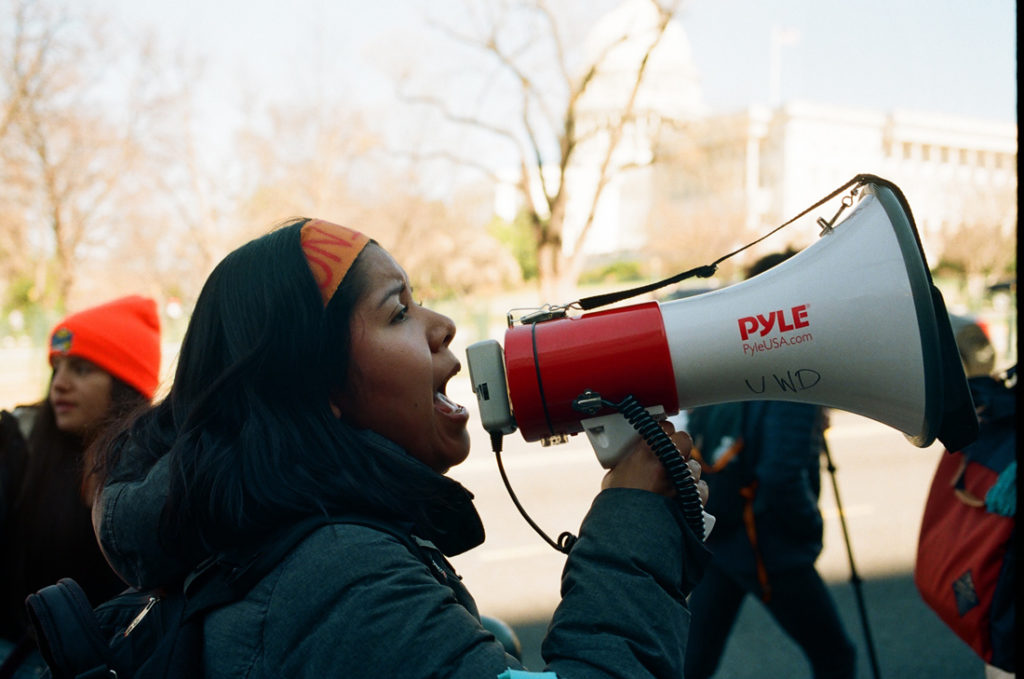 You were born in Nigeria and your father is a well-known Nigerian Gospel Singer. How has his career influenced your music and work ethic?
Oh, heavily! I got introduced to the stage... I started in the choir at six years old and the first or second week and he was on stage, he gave me the mic. I was like, wow, I just got here! It's definitely very influential... it taught me how to work the stage and how to make the stage my home and to be fearless.
The majority of your tracks on Soulfro are bouncy and upbeat, but if you listen, the lyrics are introspective and deep. Lately you've been sharing some video of stripped-down versions of others songs. Will you be sharing more down-tempo tracks of your own in the future?
Oh yeah, definitely. My sound isn't always upbeat. For this project, I wanted to keep people moving the whole time because it's short. The song "American Dream" is super slow with a guitar. The music that I create is usually inspired by not only my father's tracks, but my relationship with God and Christ, and my relationship with human beings, and my relationship with everything, with life, with earth. Me being on stage with my dad was a part of that, so I just expanded on that.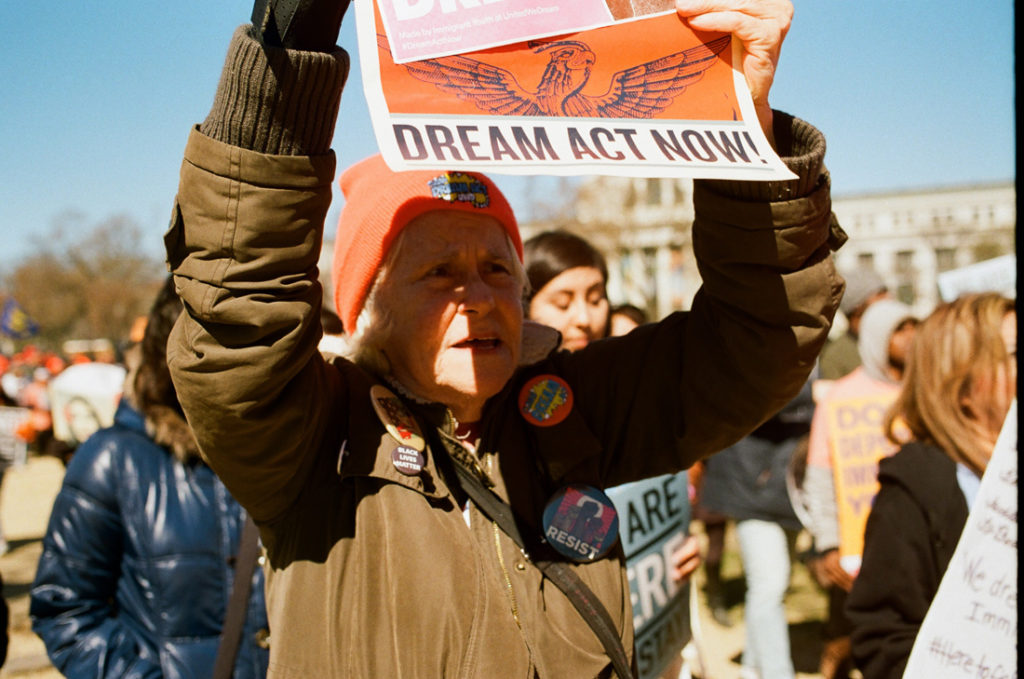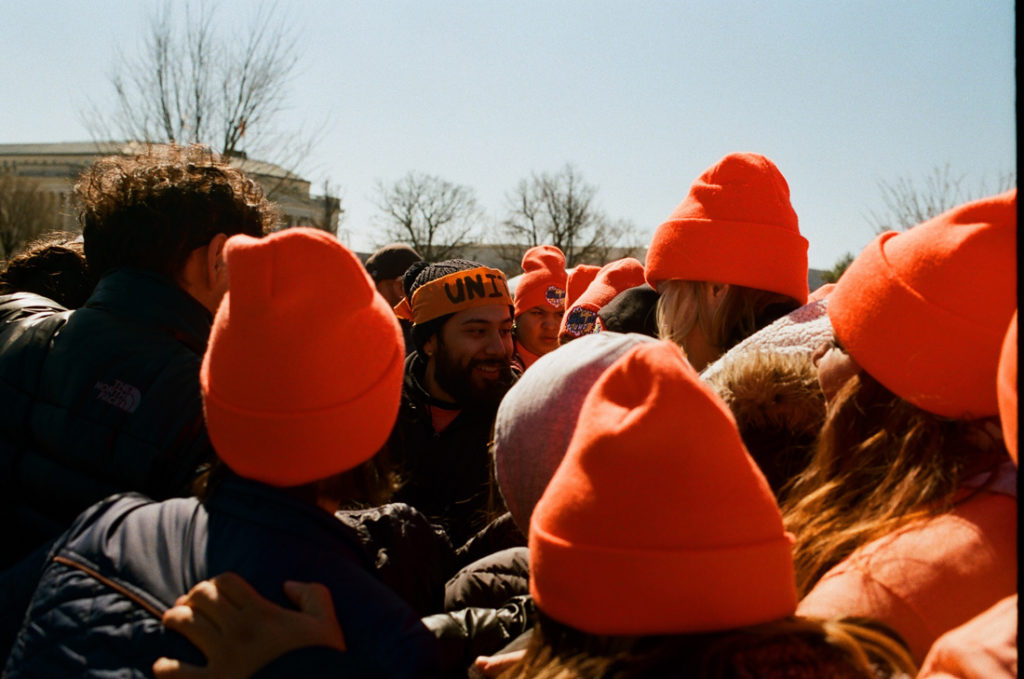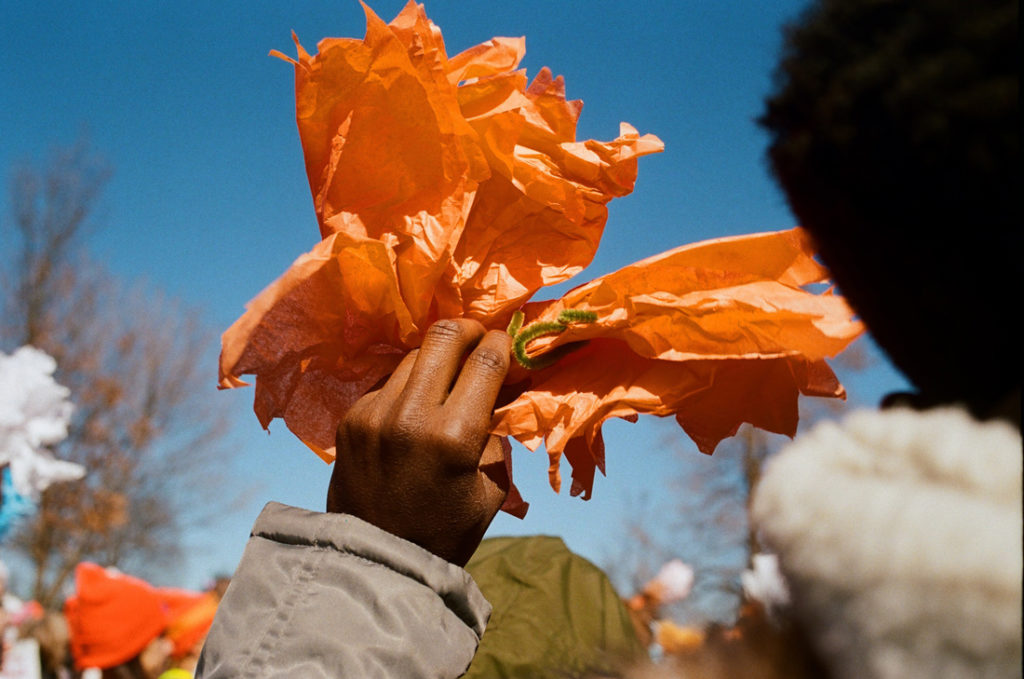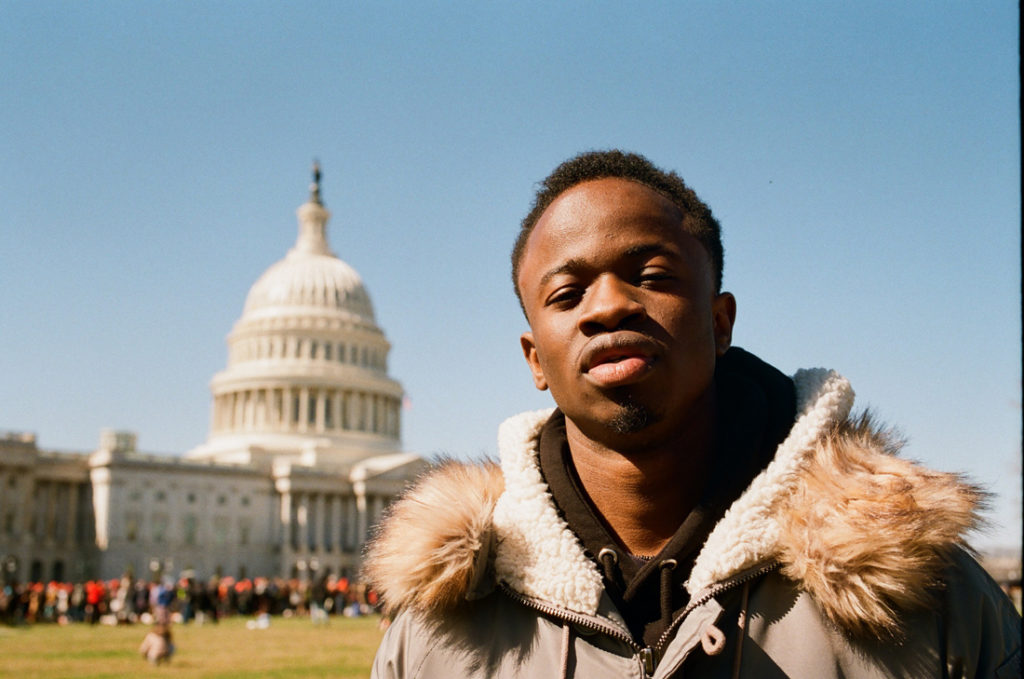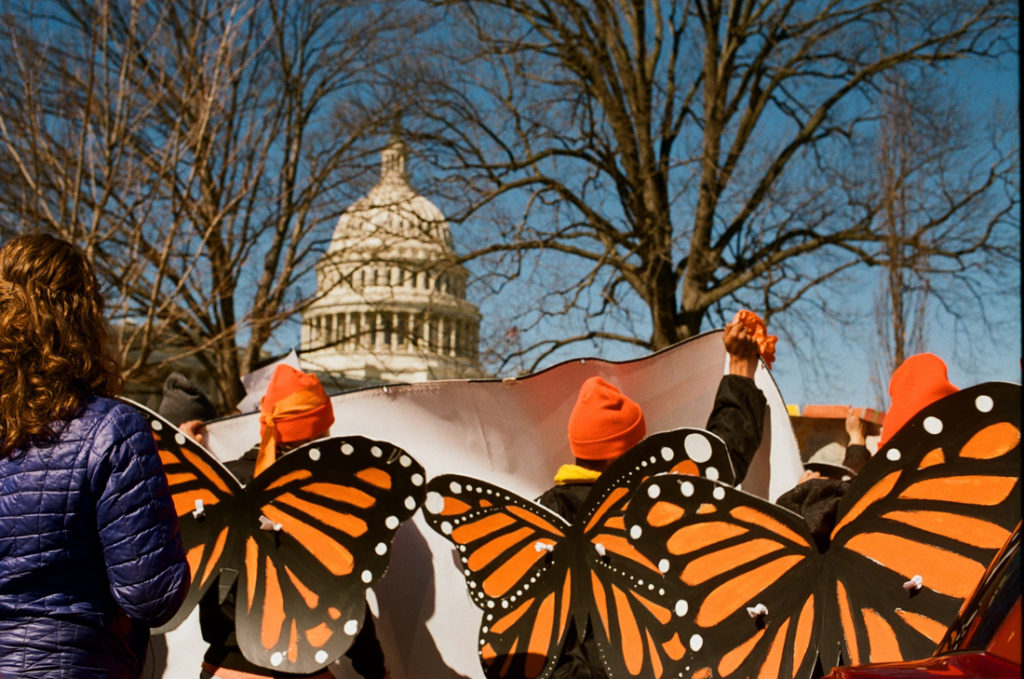 You play multiple instruments, write, sing, and produce on all of your tracks. Did this creative control come out of necessity, or choice? Do you foresee yourself employing the help of others on your next project?
I want to say both because I was really a musician first before I started rapping and singing. I was always playing the drums and trying to figure out the piano and the bass guitar; it was just something that was always around that I just picked up. I definitely also want to produce for other people and write and produce for other people. I don't want to make this just a Mannywellz show. I want to make an impact even if my voice isn't being heard on those songs, if that makes sense.
***
Photos by Emily Berkey.