2017 gave us another Blade Runner, but this year's futuristic architecture had us feeling like we were actually living inside the dystopian film. The most incredible projects, rounded up below, range from a dancing skyscraper in Manhattan to a home made of cargo containers in the desert to an obese house in Vienna. Keep reading to see the architecture—including high-rises, houses and installations—that amazed us this year.
American Copper Buildings – SHoP Architects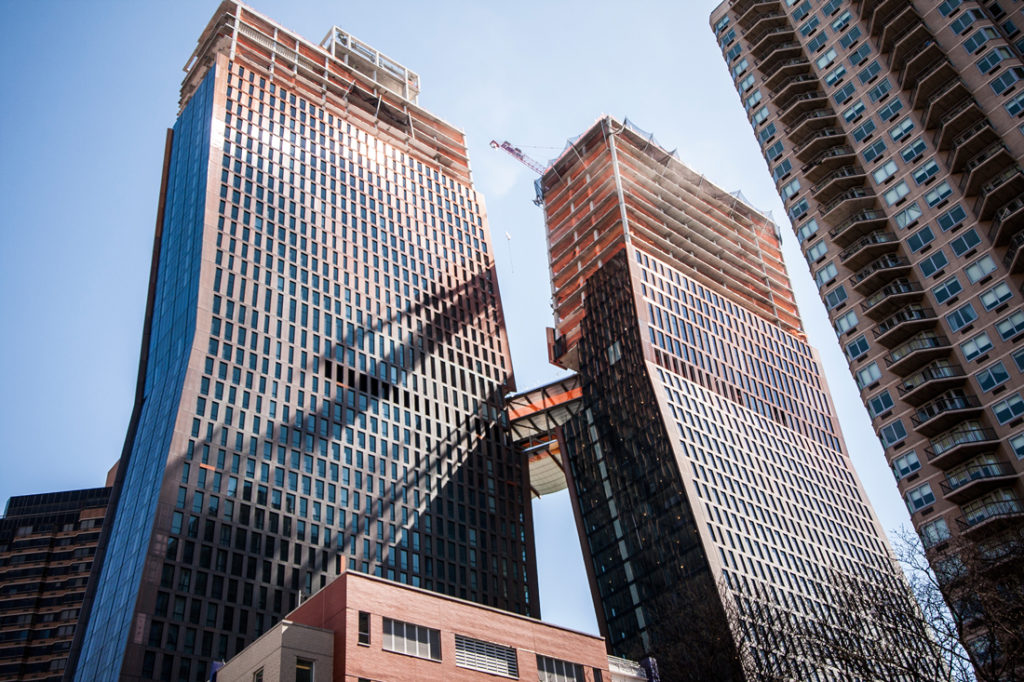 These two luxury apartment buildings in Manhattan feature an unconventional design: The copper-clad towers bend at the middle, where they are connected by a sky-bridge (and the bridge features a lap pool and lounge). The angle makes the buildings feel as if they're in motion, like 48-story versions of the Wacky Waving Inflatable Arm-Flailing Tube Men.
Marina One – Ingenhoven Architects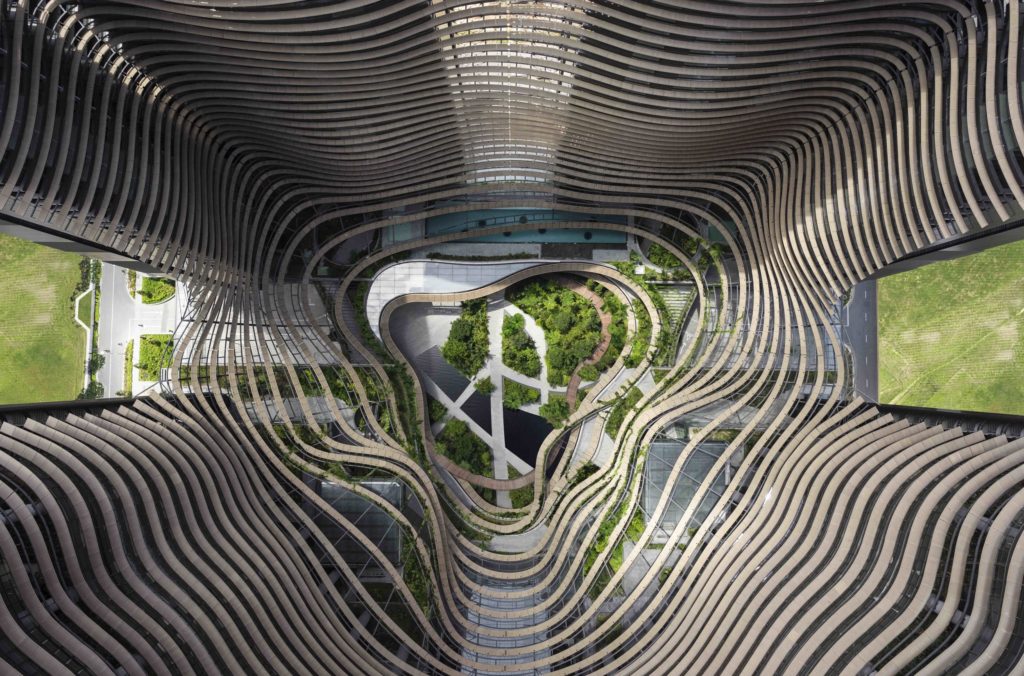 This mixed-use complex in Singapore was designed to appear like a "plant-covered mountain rising into the skyline." But even more impressive than its outward appearance is its inner space: Its "Green Heart" features winding wood walkways—inspired by paddy field terraces—that surround a garden with more than 700 trees.
Joshua Tree Residence – Whitaker Studio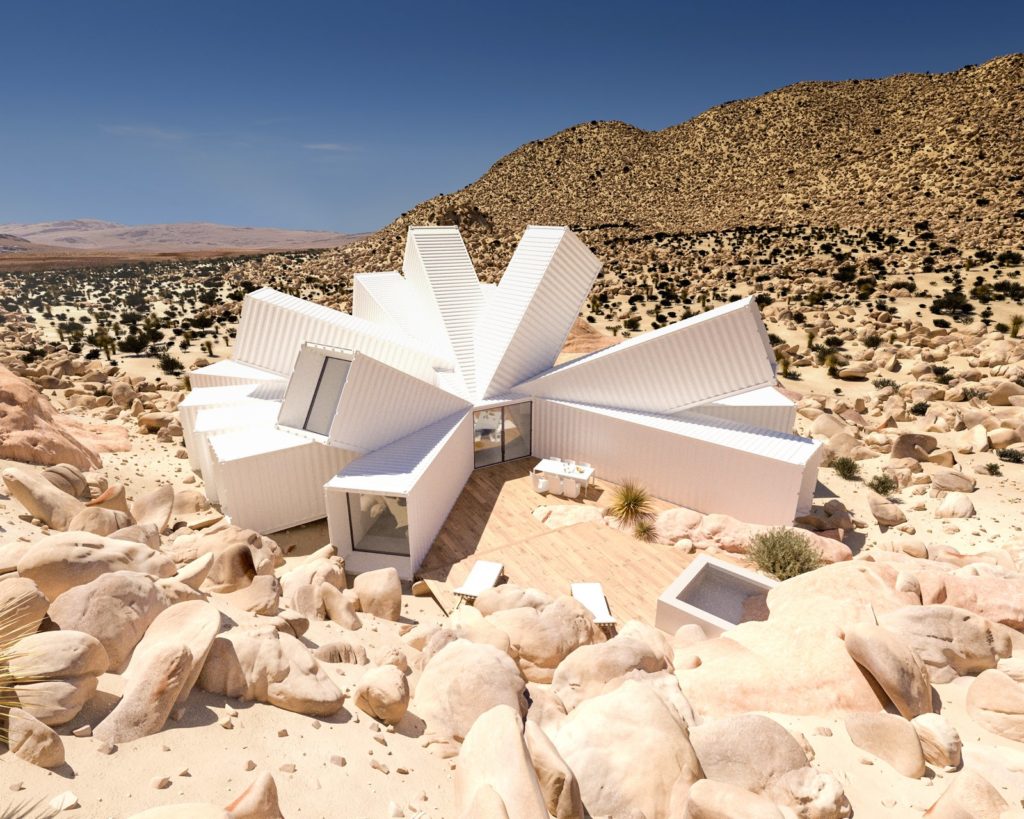 This house made of cargo-containers is being built in Joshua Tree, but looks like it could be on the desert planet of Tatooine. Painted bright white and pointed in all directions, the starburst-shaped home maximizes the views of the landscape, and inside, there are three bedrooms, each with an en-suite bathroom, plus a kitchen and open living space.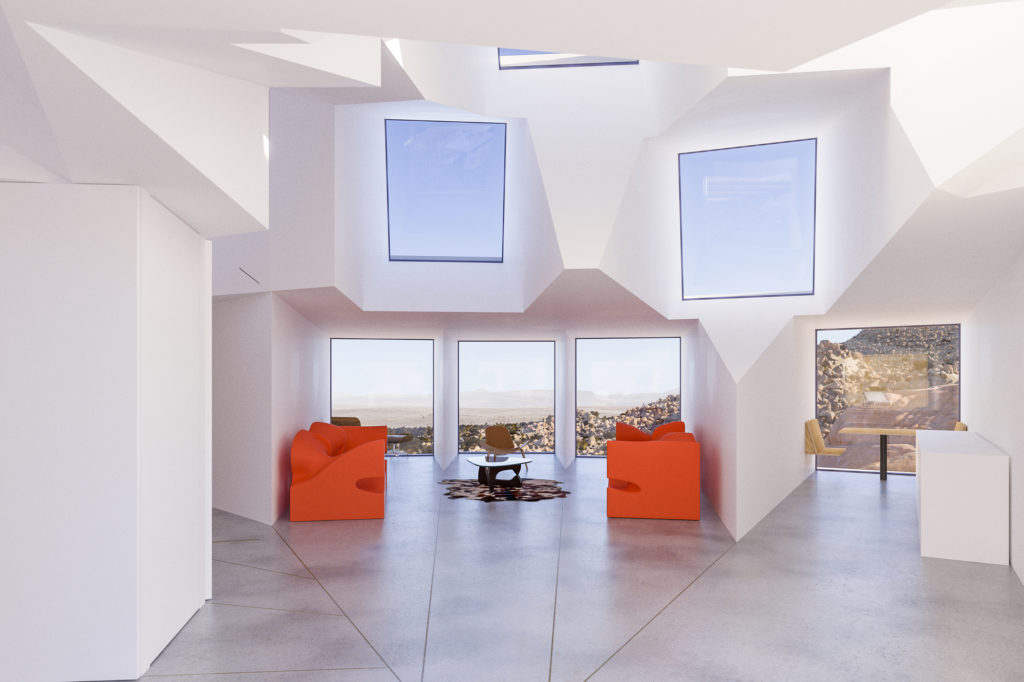 Skyli Trekking Cabin – Utopia Arkitekter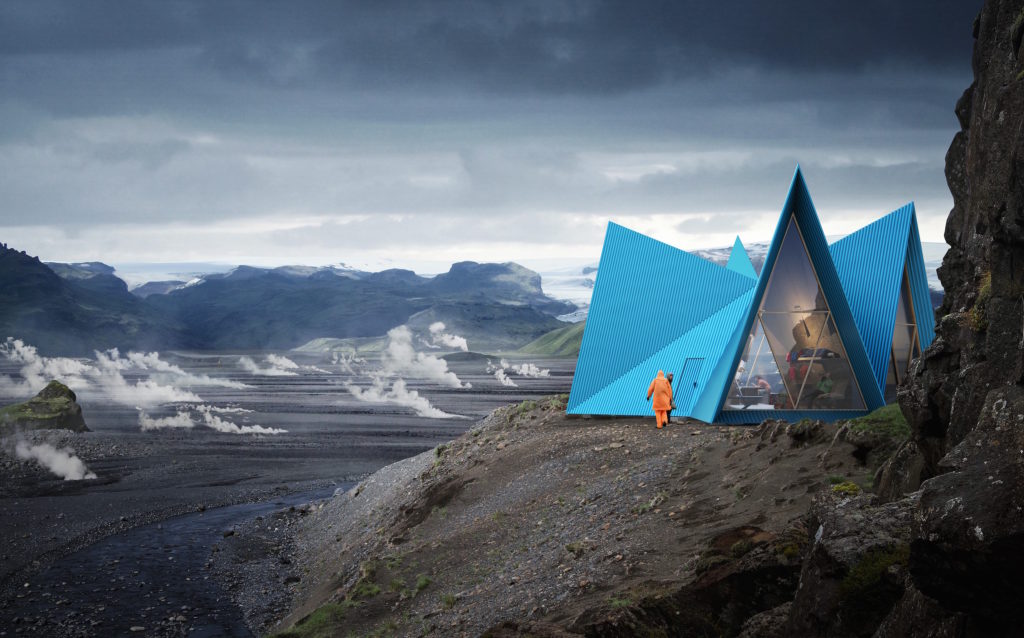 Set on a trail in Iceland, this cabin is a retreat for hikers. The bright blue-painted gabled steel roof is intended to make it easily visible and protect it against extreme weather. The interior of the cabin is built of cross-laminated timber, and sleeps up to 15 people, with spaces to cook, dry clothes and keep supplies. It's also a pre-fab design, which allows it to be transported by helicopter, and installed in just a couple days. Can we get one here in Cali?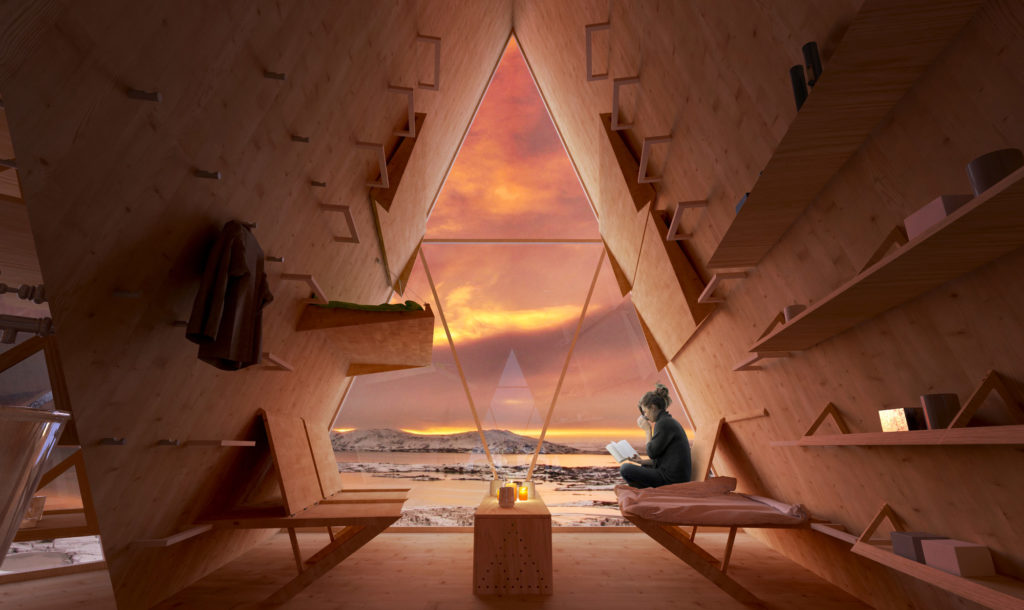 Konieczny's Ark – Robert Konieczny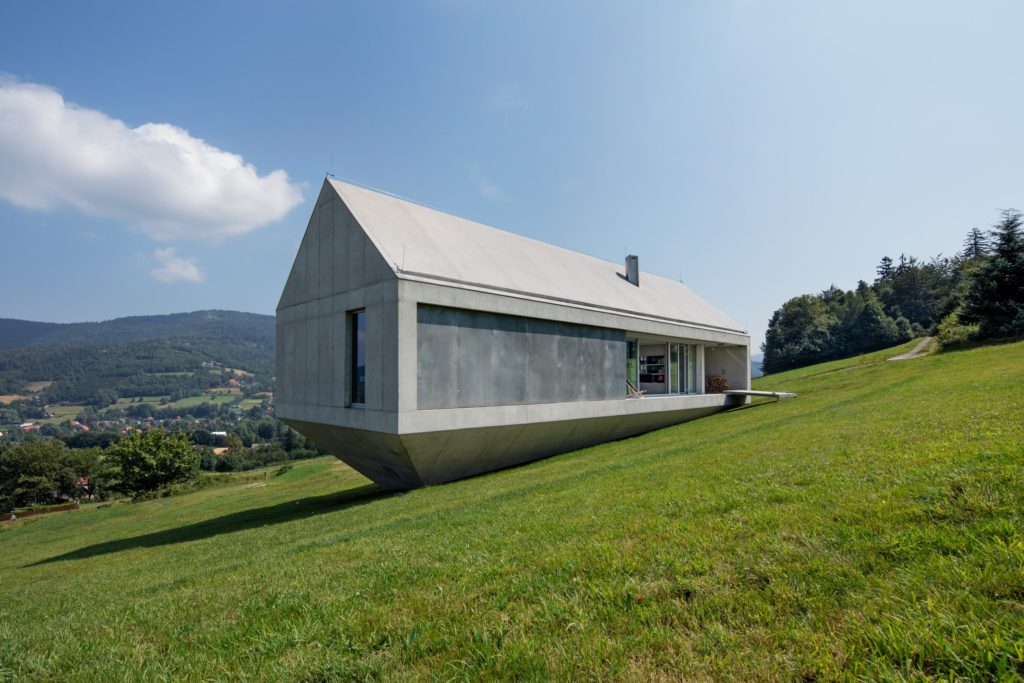 We always thought "paranoia will destroy ya," but in the case of this architect, it led him to create this striking home. Located on an isolated plot in Poland, security was the main influence on the design of the structure, which features bedrooms that elevate off the sloping hillside, a retractable wall that can protect the floor-to-ceiling windows, and a drawbridge for a front door. It's our zombie apocalypse dream house.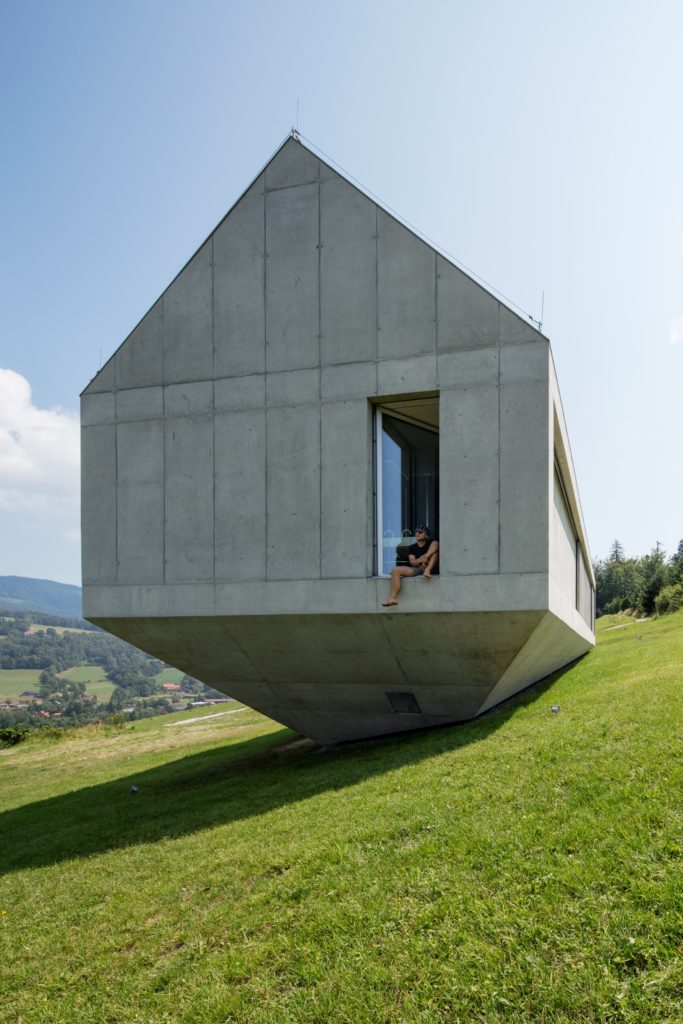 Vertical House – Miró Rivera Architects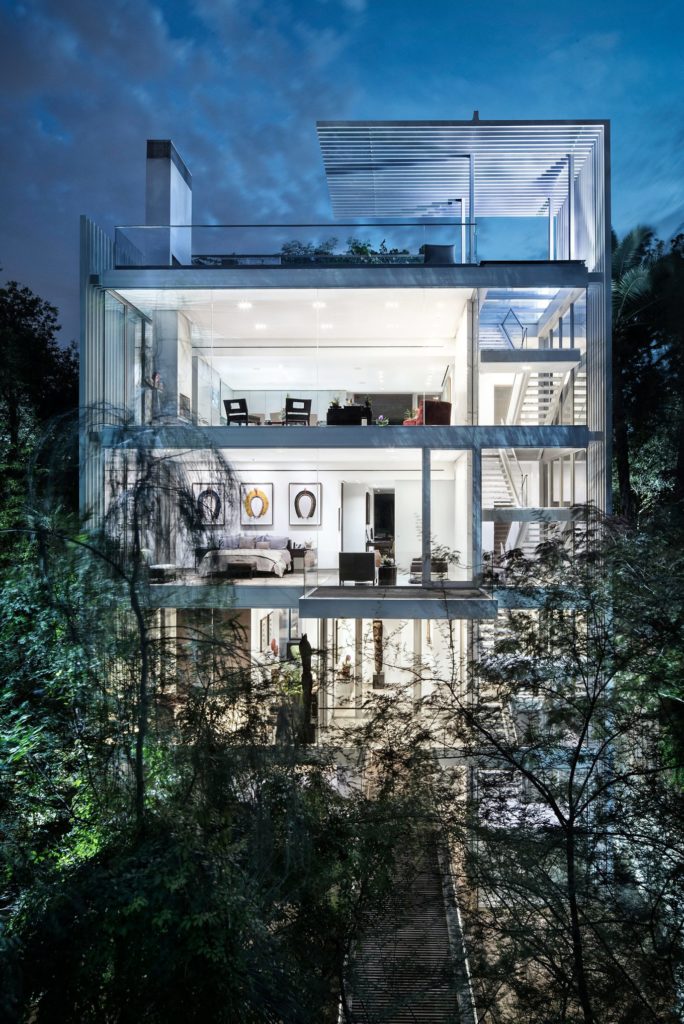 This five-story house just outside of Dallas was built for a collector of exotic plants who wanted unobstructed views of his forest-like surroundings. In addition to its 60-foot-tall glass walls, the home features a glass-enclosed stairwell and a rooftop terrace, where the downtown skyline is visible over the treetops.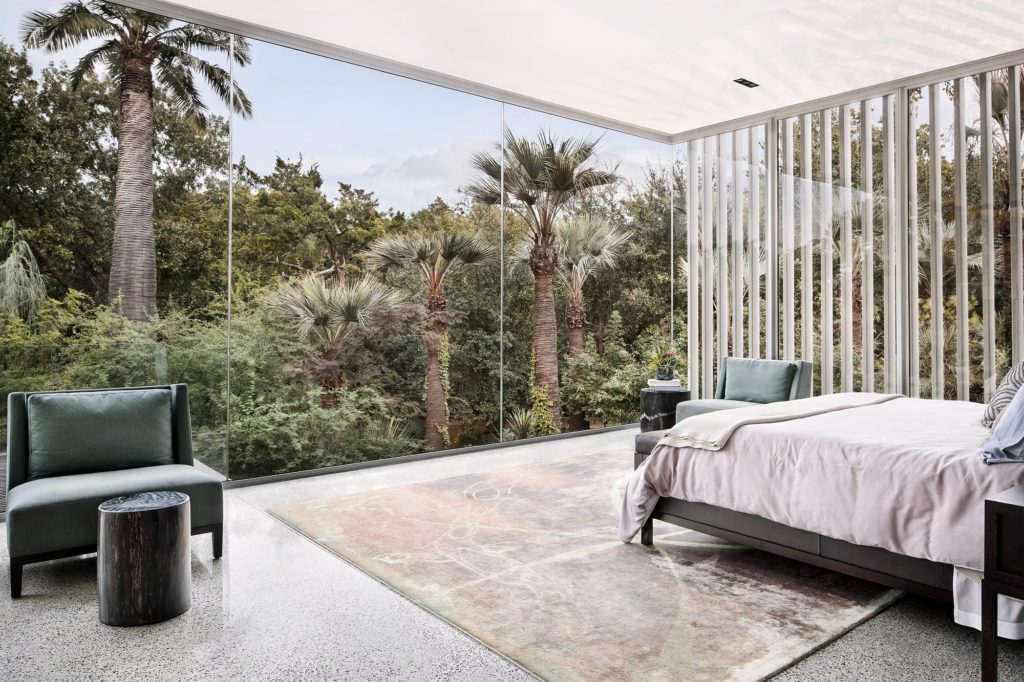 Fat House – Erwin Wurm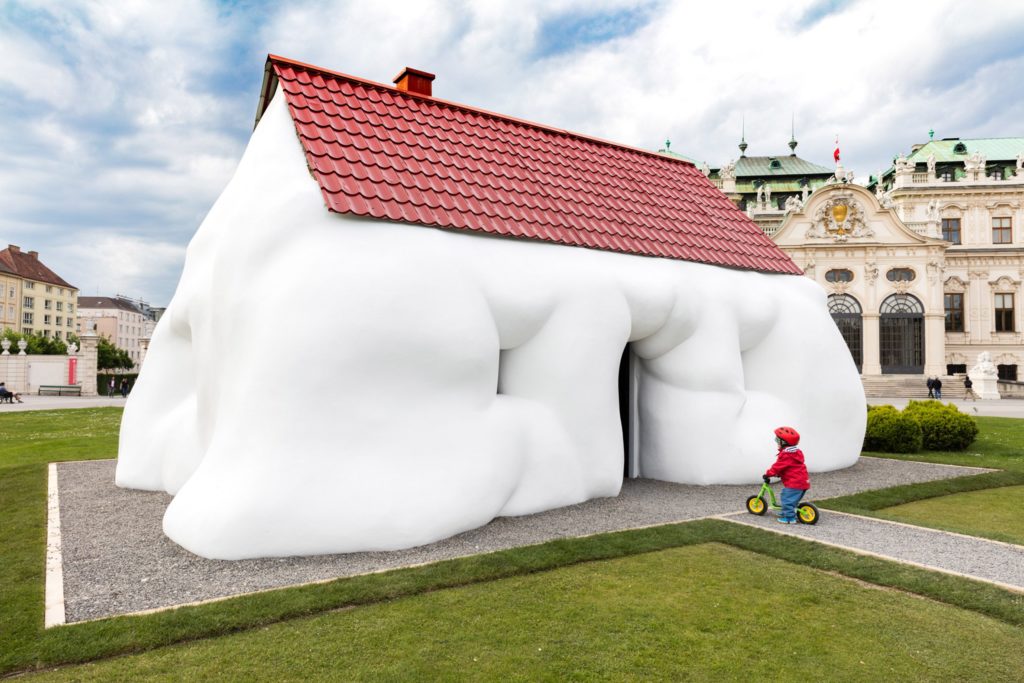 This installation by Austrian artist Erwin Wurm is one of the fattest things we saw this year (sorry for the bad pun). Set in front of a baroque palace in Vienna, the house is the artist's reaction to consumer culture, and features bulging walls (made of polystyrene) that look as poke-able as the Pillsbury Doughboy. Inside the structure, the house asks visitors questions, such as, "When does a house become art and who determines that?" Also, if you haven't already, make sure to check out Wurm's Fat Cars.
Mirage – Doug Aitken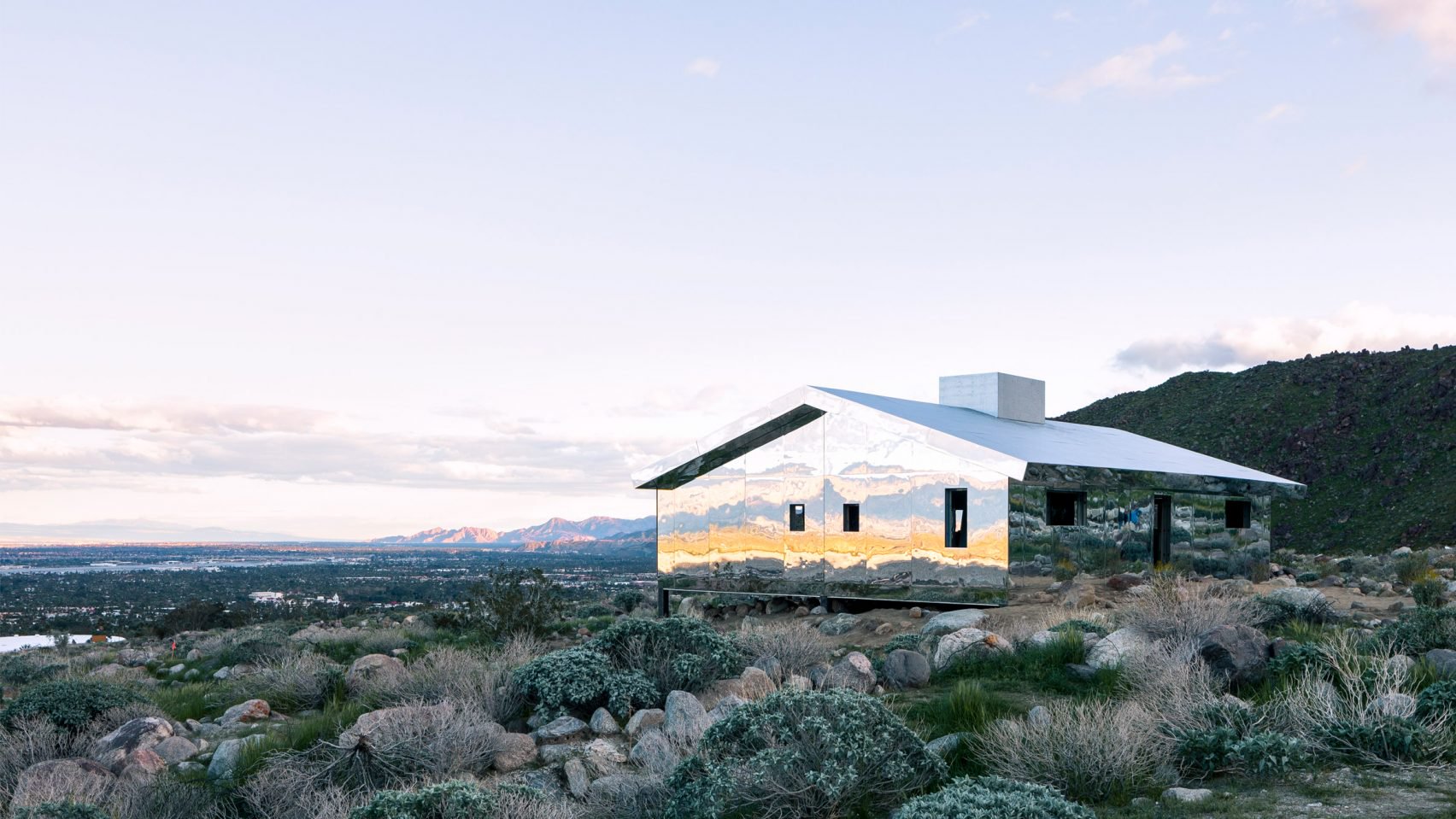 One of 16 site-specific works installed in Southern California as part of the Desert X exhibition, "Mirage" by artist Doug Aitken looks like an optical illusion. The ranch-style house is completely clad in mirrors so that it blends into and absorbs its surroundings. "It's almost as if this work is meant to be invisible," Aitken said in an interview with artnet. "It's created to appear and disappear and to become a vortex of the landscape around it."
***