Introducing the new The Hundreds Champion Reverse Weave fleece and Heritage tee collection. The "Small Bar" Champion pullover hooded sweatshirt arrives in reverse weave brushed back fleece with an embroidered "Bar" logo at chest and embroidered "C" logo patch at cuff. The "Small Bar" Champion T-shirt comes in 100% ring spun cotton in a heavy 7 ounce jersey knot with an embroidered "C" logo patch at left sleeve.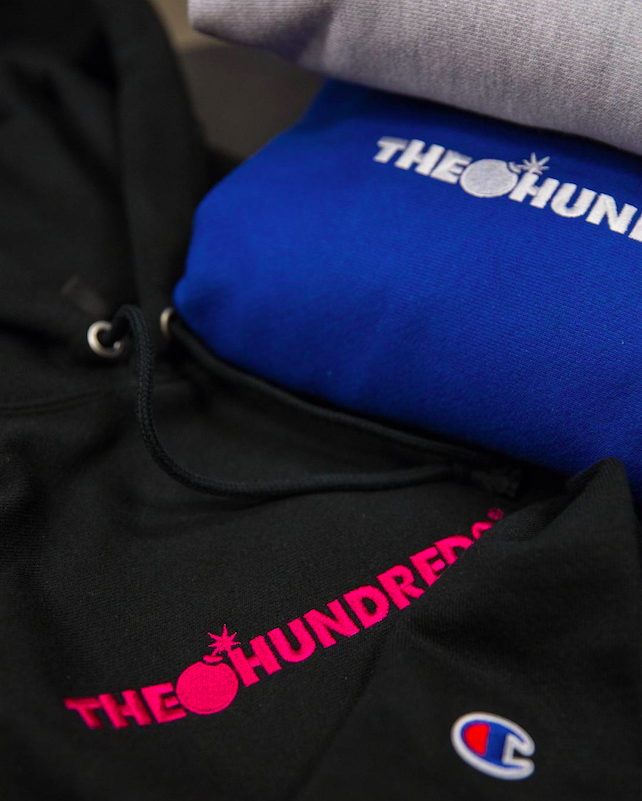 Champion means quality. The iconic American heritage brand from Rochester, New York (who actually invented the modern day hoodie) first introduced their technological marvel, the Reverse Weave process, in 1934. It's a superior transverse method cut on the cross-grain, which was developed after listening to the concerns of coaches about shrinkage. A testament to Champion's pioneering of Reverse Weave, the new garments were now shrink resistant, durable, and made to last. Read more about that in our Blog post here.
Available in Black, Royal, and Athletic Heather.