The Hundreds is proud to announce the The Hundreds by Anwar Carrots collection, releasing this Thursday, December 7th. The collaboration will be available at flagships, select retailers, and our Online Shop. 
Anwar Carrots is a renowned creative, entrepreneur, and tastemaker who represents the new wave of West Coast streetwear. A young icon of the Fairfax streetwear scene, the Trenton, New Jersey native has been a presence on the block for well over a decade. Today, Anwar's unique perspective and keen eye for style have culminated in the success and growth of his eponymous brand Carrots by Anwar Carrots, placing him on Complex's list "25 Under 25: The Young Leaders of Style," and garnering profiles from the New York Times and Playboy. 
"I would say the two things I go with are aesthetic and intuition. I go with my heart." -Anwar Carrots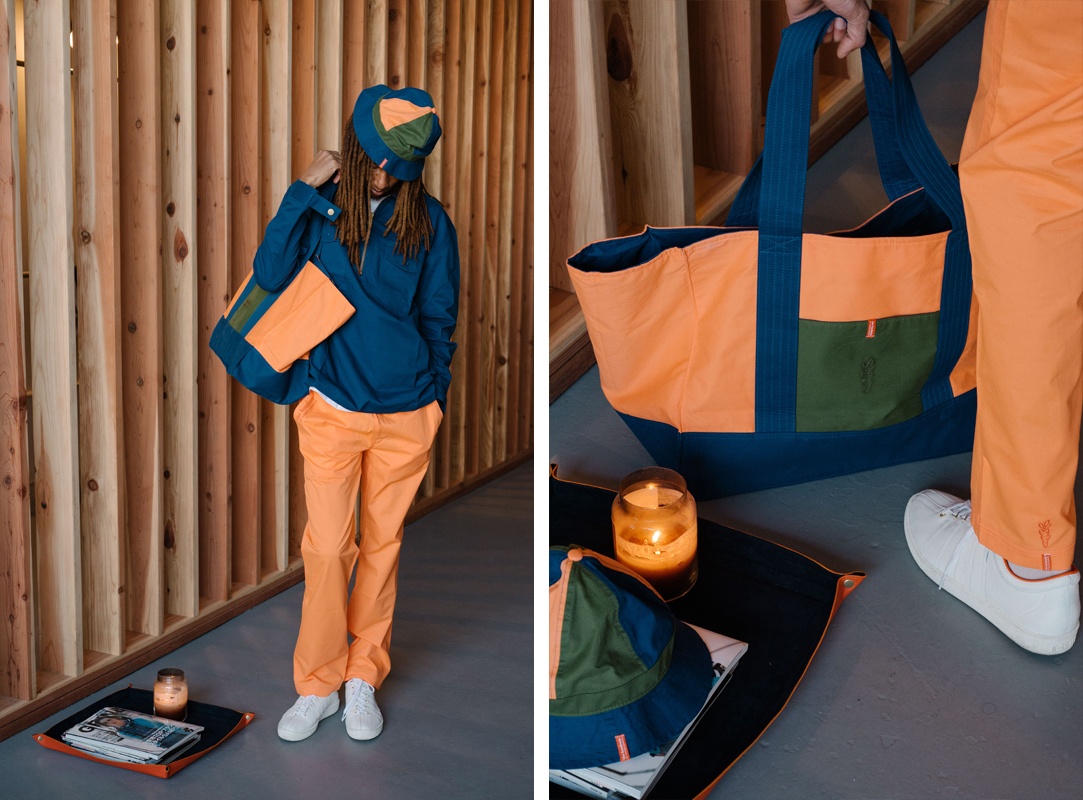 The Hundreds has had a longstanding friendship with Anwar Carrots; we are proud to present our new collaborative collection conceived by Anwar and his team. The collection arrives in a palette of salmon, olive, and navy. It includes a micro fine twill "House" jacket with The Hundreds by Anwar Carrots embroidery with matching twill "House" pants, open end garment dyed short-sleeve and long-sleeve T-shirts, and a tri-colored micro fine twill New Era "Pinwheel" bucket hat. Additional accessories include a contrast panel twill tote bag with a direct embroidered Carrots logo and 100% leather suede tray with a collaborative embossed logo.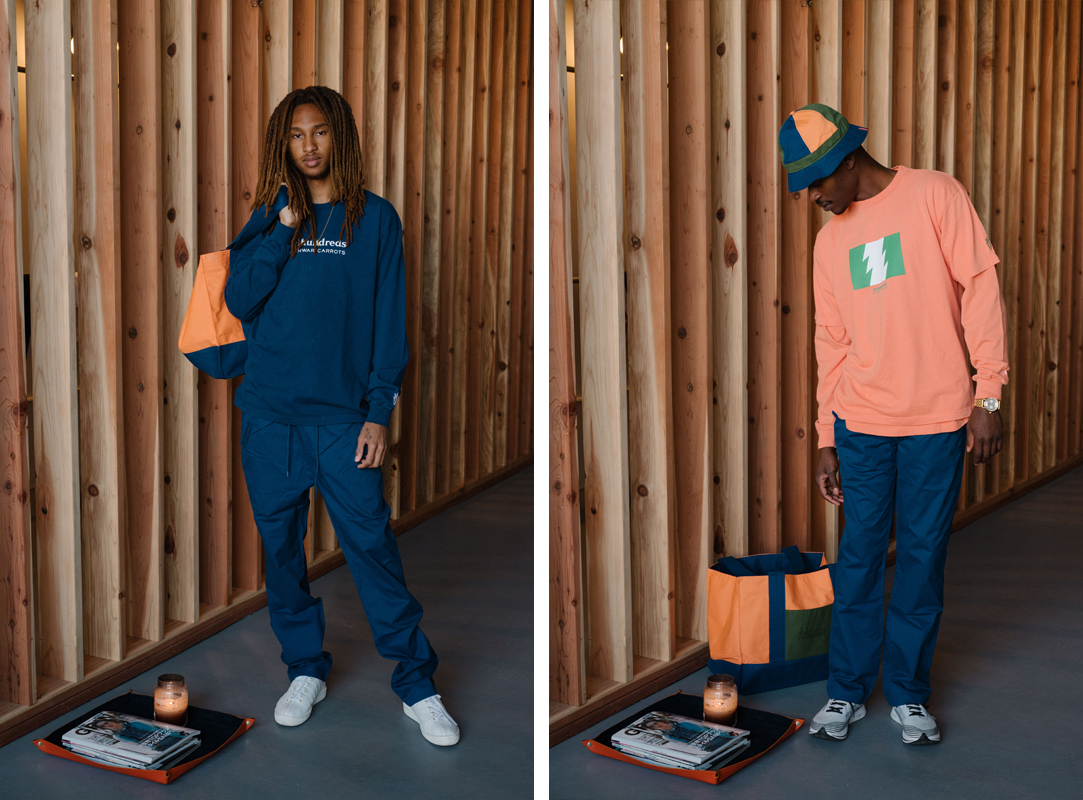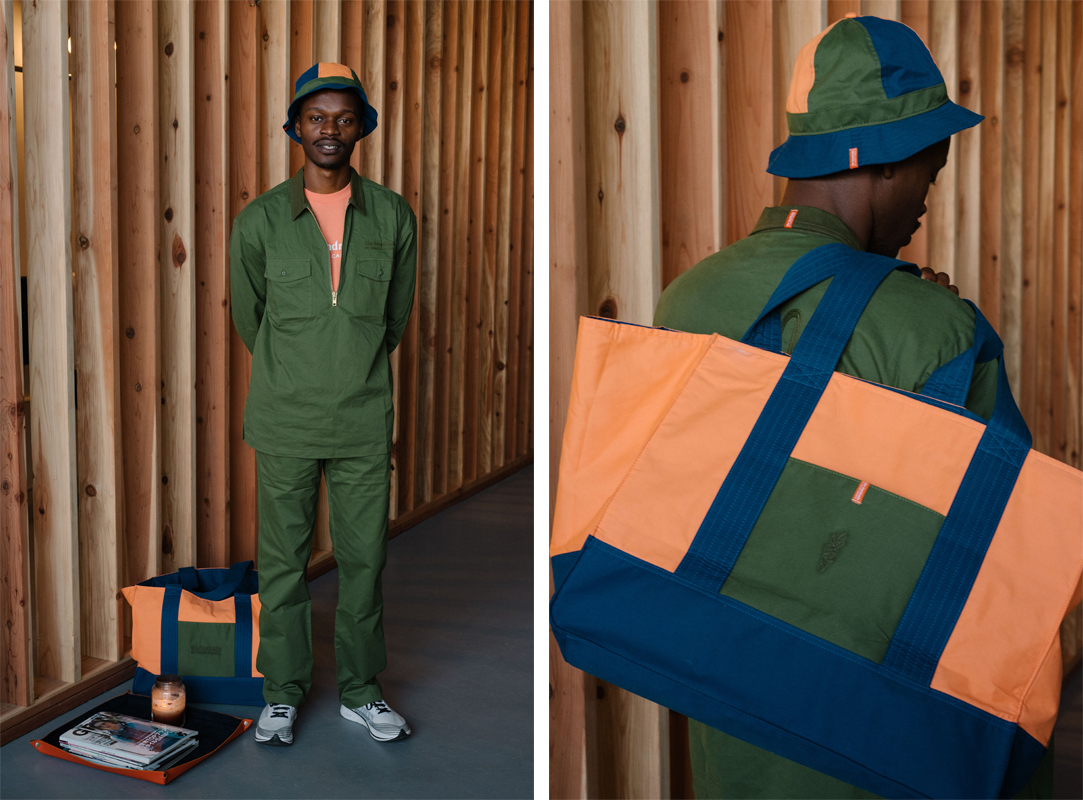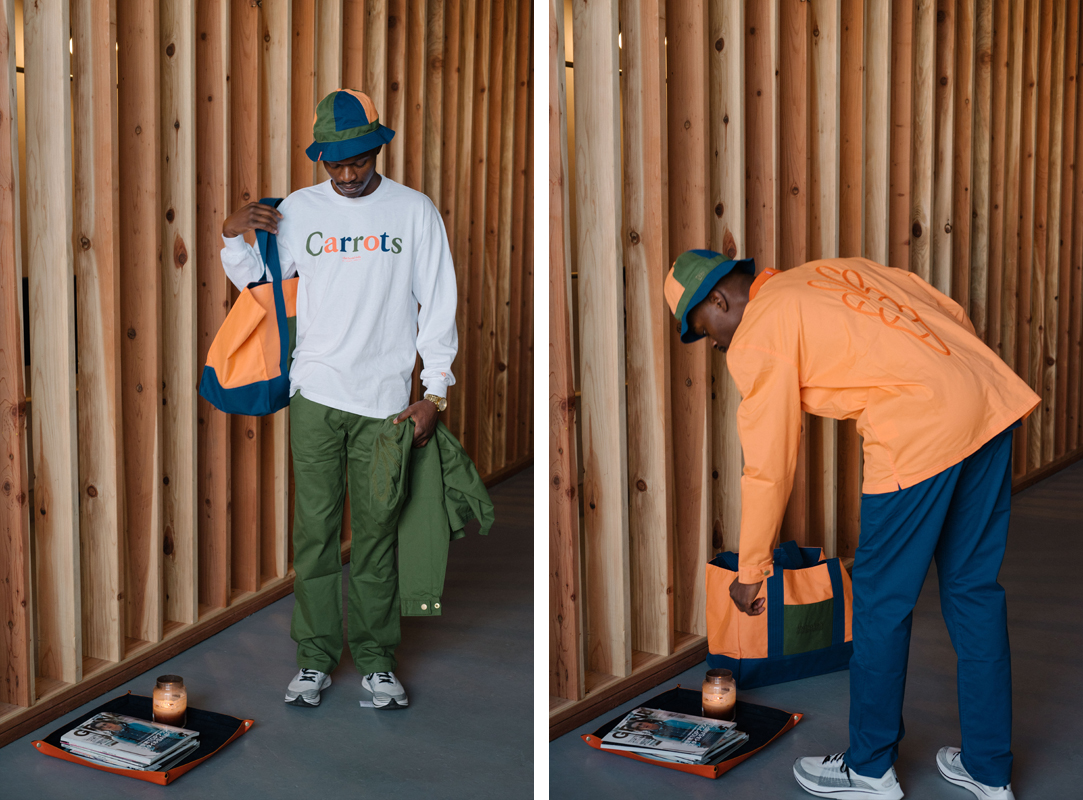 Photographer: Asato Iida
Models: Anwar Carrots and Theo Martins