Anwar Taj Washington—known widely by the name of Anwar Carrots—is not new to the design game. Though some may be surprised by his level of resounding success, especially for his age (he was listed on Complex's 25 under 25 back in 2012), the New Jersey native has been observing and quietly crafting since his early days on the Fairfax block.
For any young brand owner to succeed, it takes perseverance, attention-to-detail, and an outpouring of creativity and personality. Anwar has continually pushed all of these facets—and more—from the days of his earlier concept, Peas & Carrots, to his current hustle, Carrots by Anwar Carrots. With a range of streetwear and footwear collabs under his belt, ranging from XLARGE to Puma to our own The Hundreds by Anwar Carrots collaboration available now, we look to Anwar to discover how he maintains honesty and consistency throughout his design and the reminders he uses to continue striving for success.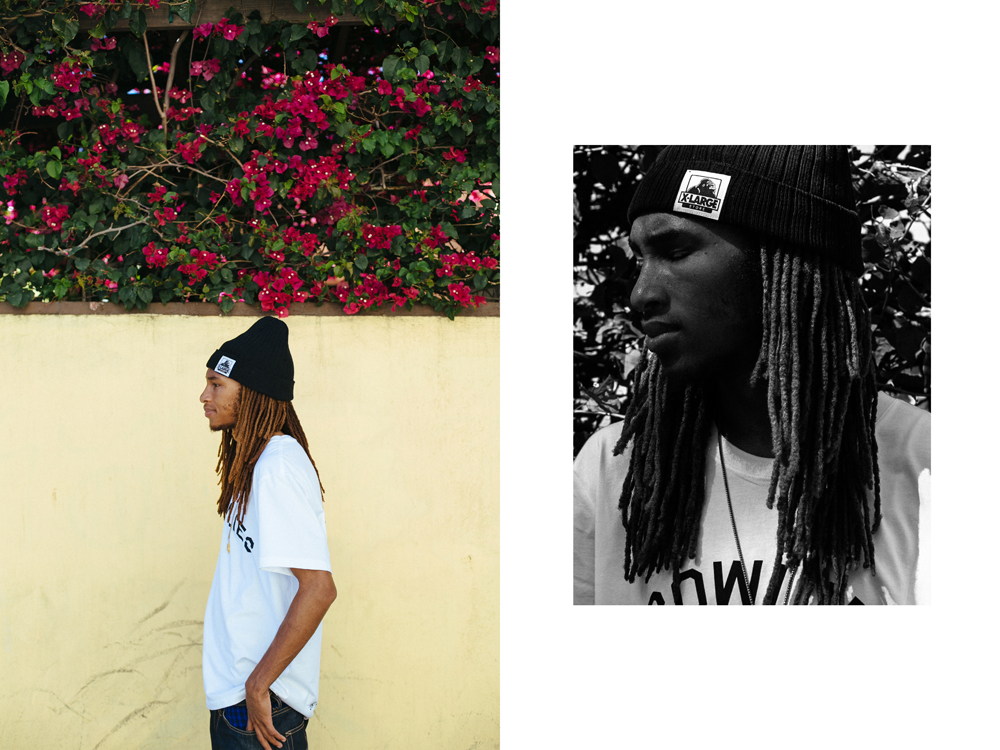 Go with your heart—the rest will follow.
A lot of designers get tripped up in what everyone else is doing, how they can improve themselves in every arena, that they lose what makes their voice, and eye, unique. Anwar attributes a lot of his own success to his marketing and brand-oriented approach paired with his focus on his personal vision. In Josh Peas's recent interview for The Hundreds Blog, Anwar said, "I'm not like a 'designer-designer'… I'm good at marketing and branding, if anything, so I'd rather just focus on the brand itself than focus on graphics." Graphics, for him, are saved for further reaching collaborations where he can be inspired by the people he's partnering up with and appreciate their aesthetic. Everything else though—all facets of what makes Carrots Carrots—is straight from the heart: "I would say the two things I go with are aesthetic and intuition. I go with my heart." It's about perfecting—and finding that by looking internally.
"Learn from your mess-ups. Just keep it pushing."
Anwar told It's a bummer when something you put your heart into doesn't work out. Anwar's familiar with wins as well as losses, but it's his approach to failure that makes him stand out. After he got fired for the first time, as he describes in our interview, he felt down for a week, but bounced back and emerged even stronger with a renewed concept for Peas & Carrots International. Similarly, after his shop PNCSS closed down, he spent a week letting it sink in, and then he says, he was "back at it."
"I was like, well fuck... Everybody's like, 'Just do another brand.' I said, 'What do I call it, Carrots?' Carrots by Anwar Carrots." So instead of sulking, Anwar let it sink in for a short period of time, came back with more drive, put in more work, and organically grew his next brand. As he told Wine & Bowties, "Everybody fucks up. Learn from your mess-ups. Just keep it pushing."