This past weekend, I ventured into an Urban Outfitters looking for a few new pieces to add to my closet. As I scavenged the store, I found myself rummaging through brands like Tommy Hilfiger, Guess, Fila, and Champion—some of the more buzzworthy brands in streetwear right now. These are brands whose heyday would probably best be identified with the '90s, yet here we are in 2018 where they are some of the most sought-after brands for a generation of shoppers that may not be aware of the impact that these labels had once upon a time. I wasn't alone in my surprise—even Allure remarked UO's extensive collaborations with Fila and Tommy Hilfiger in 2016 made the store feel like a "time warp."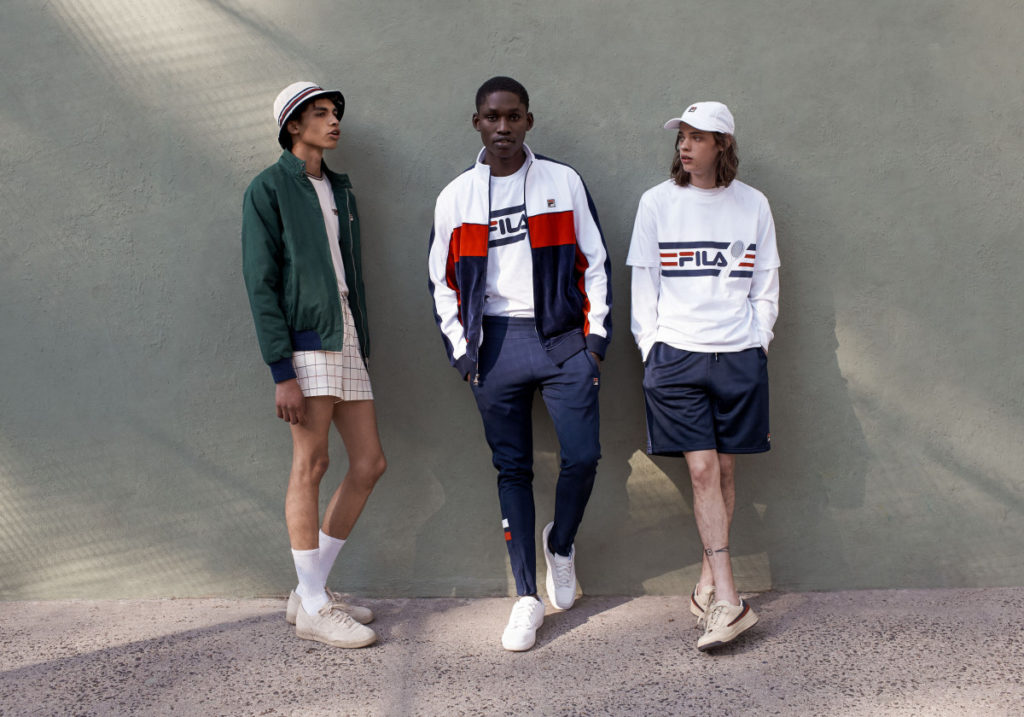 Clothing trends seemingly change like the seasons. In an everlasting cycle of "what's hot or what's not," longevity can be fleeting—especially when it comes to the youth, who are generally the ones who carry streetwear trends to their highest heights. With each passing generation, it's a never-ending game of catch up for brands to obtain the general public's attention and stay at the top of the food chain when it comes to what is fashionable. So how do they do it? The answer lies partly in a phenomenon that we're even more focused on in this digital age: influencers.
Back in the '90s, each of these brands were noticeable in streetwear and urban culture as the go-to wardrobe for rappers and pop culture figures. Tommy Hilfiger was a staple worn by the most recognizable faces during the '90s: Michael Jackson, Snoop Dogg, Aaliyah, Destiny's Child, and more. The same could be said for GUESS, which was worn by Tyrin Turner's character Caine in Menace II Society, gaining momentum in urban culture. Fila was also a staple in streetwear during the '90s, donned by the likes of Nas, Tupac, and Wu-Tang Clan and shouted out by Left Eye in TLC's classic record "No Scrubs." Whether it was the passage of time or a hot new brand taking over, these brands did falter to an extent—yet today they are back at the forefront of streetwear, reclaiming their place in the closets of the youth and a spot in the conversation of the most buzzed current brands.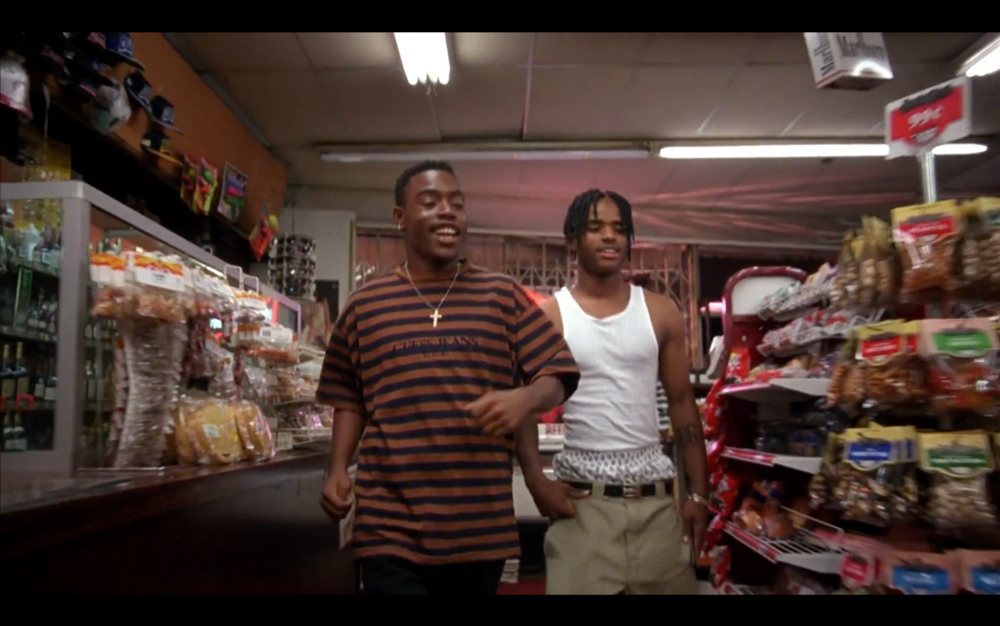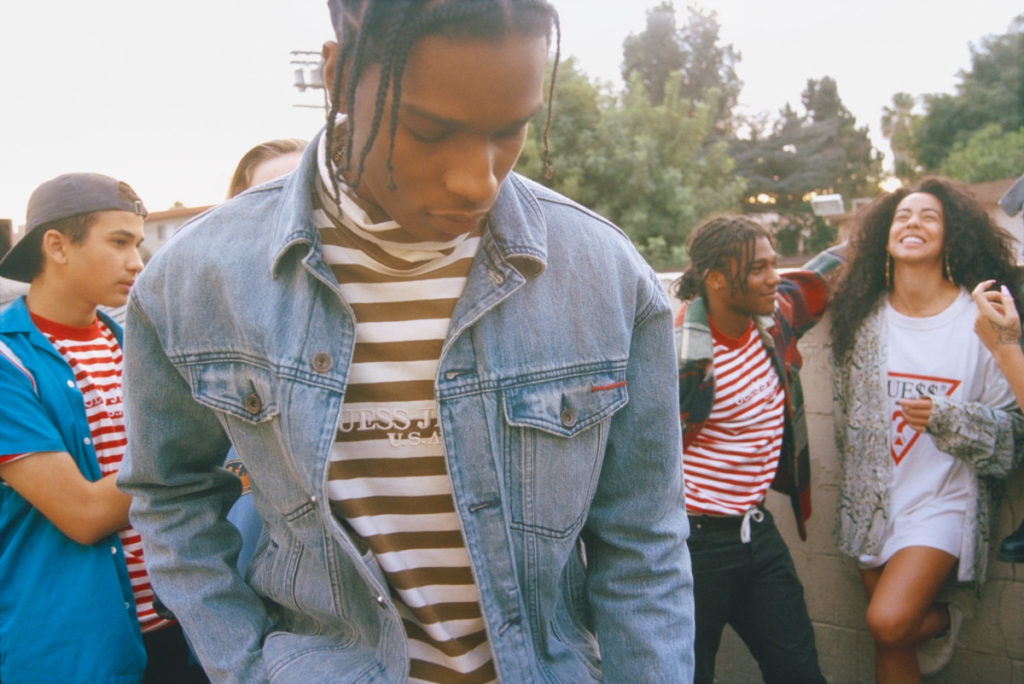 Rappers have long been trendsetters when it comes to fashion, determining what is hot or not when it comes to apparel. We are in an era where social media—and Instagram specifically—has made it easier to stay up-to-date on what fashion icons are wearing, consequently influencing our own style. And don't think these brands aren't taking notes; it's the reason rappers are being brought on as creative directors for brands, modeling for them, or inking major endorsement deals. Whether it's Lil Yachty being brought on as the creative director of Nautica, Young Thug doing shoots with Calvin Klein, or the A$AP Mob's ventures with Guess and more, there is a clear effort being put forth by these clothing lines to tap into urban culture and the youth.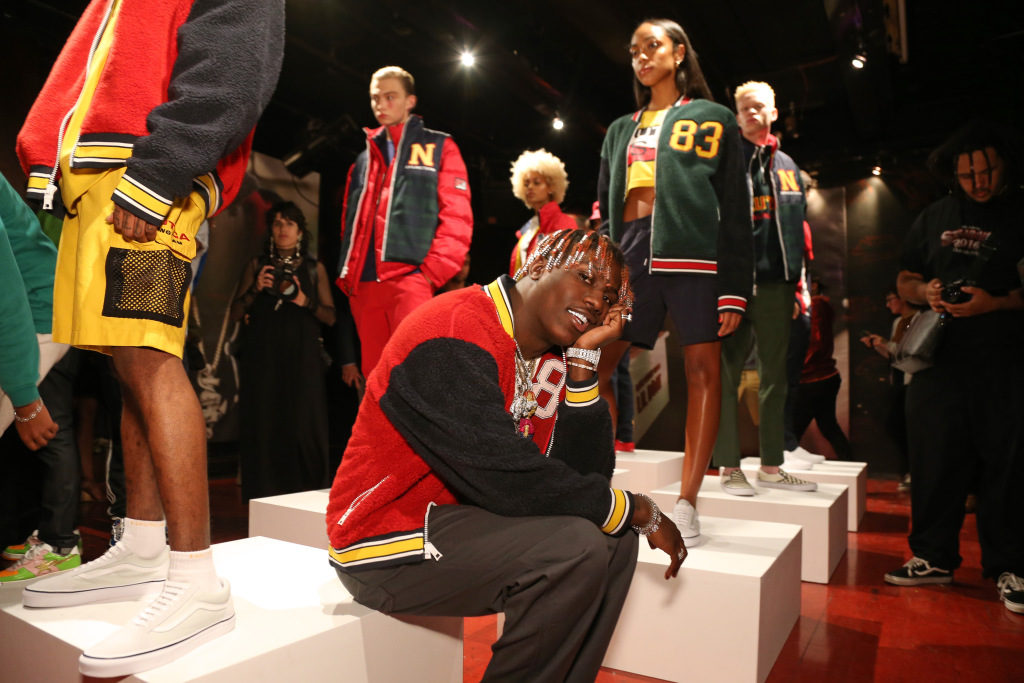 One of the best methods to achieve more brand visibility is to seed items to influencers and celebrities or feature them in seasonal lookbooks and campaigns. Tommy Hilfiger has fluctuated in popularity over the years, with close ties in hip-hop culture and fashion, covered by Complex in this 2016 oral history. After being relatively quiet through the second half of the 2000s, the brand got a signal boost from A$AP Mob in 2013, one of the most popular hip-hop groups at the time. A$AP Rocky, who has remained one of hip-hop's fashion beacons, alongside A$AP Ferg, began to shout the brand out in their lyrics. The cherry on top was the music video for Ferg's "Work (Remix)" where other members of A$AP Mob are spotted wearing vintage pieces from Tommy Hilfiger.
In an interview with Fuse in 2013, Ferg spoke on his love for '90s fashion and what it represents to him. "It's what I grew up on and I feel like everybody is so caught up in fads now that they don't have their own mind. Nobody's an individual. Everybody who's trying to be different is actually being the same." He shouted out '90s urban brands like Enyce and COOJI as well as Tommy Hilfiger as brands he's trying to bring back. Nostalgia is always in the conscience of the public, and this is how something that can be deemed old or out of style can become en vogue and popular again. History repeats itself.
Playboy Carti wearing a Tommy Hilfiger hoodie at Rolling Loud 2018.
Rocky has also helped the revival of '90s fashion with his partnership with Guess, making it one of the most recognizable and popular brands in streetwear right now. In 2016, he launched his first collection with Guess Originals which became an instant hit, with shirts reselling on Grailed for more than double the original retail price. His association with the brand boosts hype and gives Guess a certain aura of cool that it may not have otherwise had amongst the current youth. Rocky himself has acknowledged what the brand meant in the '90s and the space it occupied in urban culture: "I was raised in the '90s and remember what GUESS meant to urban culture, just culture in general. Especially hip-hop."
Rappers and other celebrities aren't the only people with enough gravitational pull to draw consumers back in to a brand though; the right designer or brand alignment can be just as impactful. Russian fashion designer, filmmaker, and photographer Gosha Rubchinskiy has offered up his talents to help reinvigorate brands like Fila and Italian sportswear brand Kappa, which has provided the latter a renaissance in 2018. You can't go anywhere without seeing the iconic track pants featuring a man and woman back to back embroidered down the legs—an inescapable logo in 2018, joining Umbro,  Champion, and other major nostalgic sportswear brands trending in recent times according to Fashionista.
Gosha Rubchinskiy SS17
The Hundreds also collaborated with Fila, but centered the storied project on canvas slides and white polos to revive a forgotten chapter of '90s Asian American youth culture. "This goes way beyond a collaboration slide. This is about representation [and] AAPI heritage," wrote Bobby Hundreds on the storytelling-driven collection.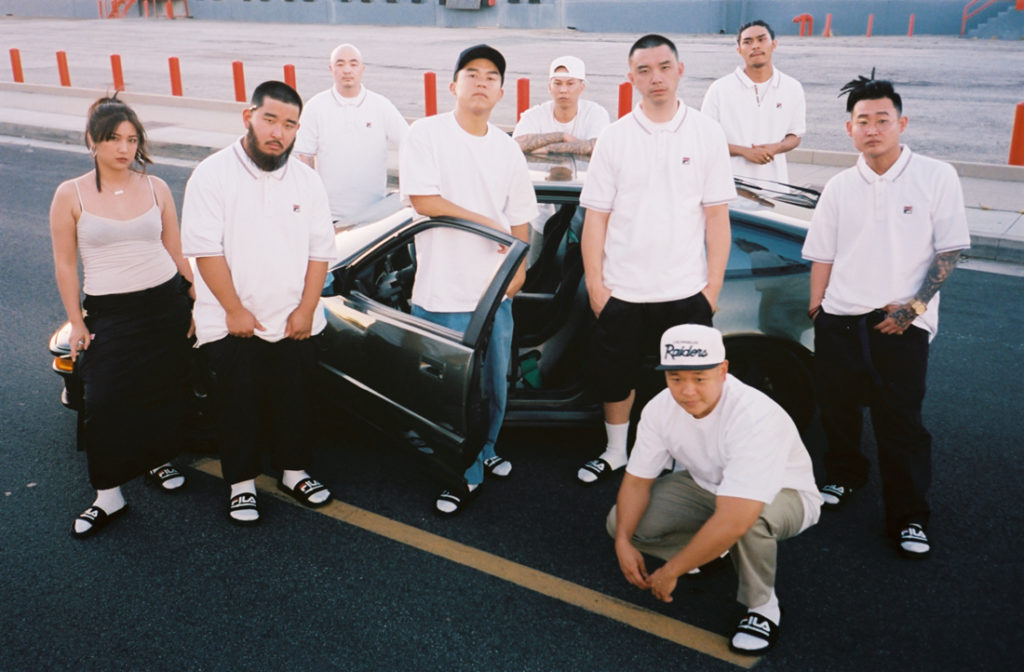 Champion has also been experiencing its push to the forefront of streetwear again. Last year, Esquire documented the American heritage sportswear brand's comeback: "Anyone who watched '90s nostalgia swallow the fashion world whole could have guessed years ago that Champion was due for a revival, so it was no surprise to see its iconic logo start popping up recently on fashion-forward media stars and trendsetting Instagrammers." Chance the Rapper infamously claimed that he made Supreme and Champion cool to wear again, but it goes beyond celebrity—Champion's collaborations with streetwear powerhouses Supreme and Bape, as well as Vetements and brands like Wood Wood have definitely helped boost the brand's relevancy and made them one of the go-to brands for this generation of consumers focused on '90s comeback nostalgia.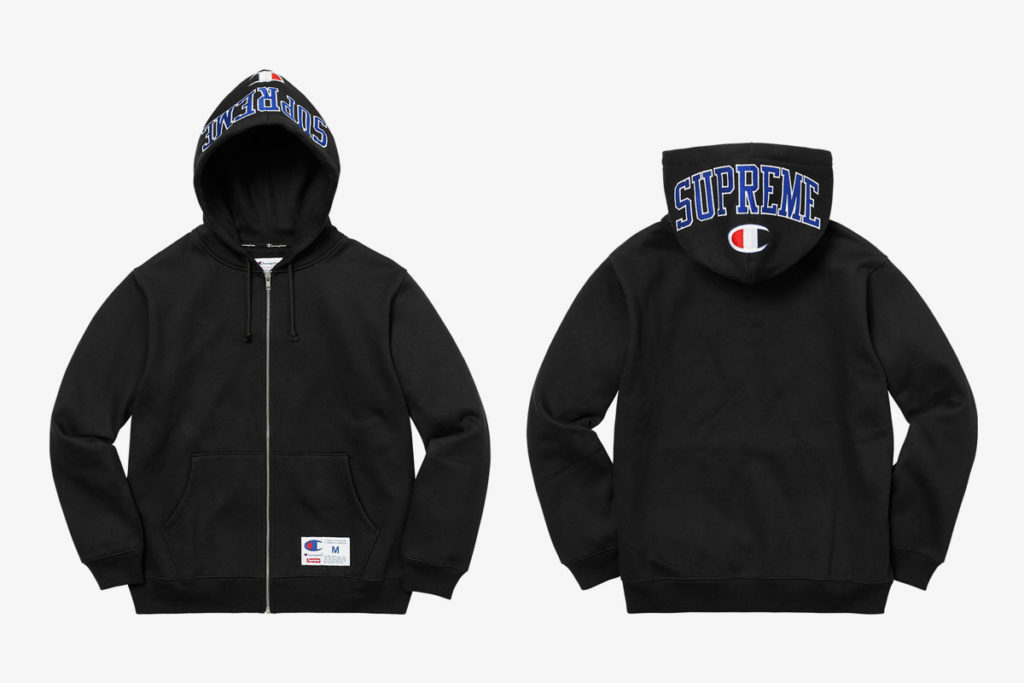 At the end of the day, there is also a certain level of simplicity that brands like Guess, Fila, Tommy Hilfiger, and Champion represent. They each have an iconic brand logo that is easily recognizable and speaks for itself once a brand is on an upswing. Once they begin receiving varying levels of popularity again in pop culture, the logos provide instant brand recognition among consumers. WWD posed a question in 2016 about when urban streetwear brands of the '90s will experience their resurgence. One can argue that brands like Fubu, Phat Farm, Rocawear, and Sean John are long due for a comeback in today's fashion landscape—so why haven't they?
Streetwear trends will constantly be cyclical, and it's hard to pinpoint how long a specific brand that isn't traditional streetwear will hold a place near the top of the food chain. Revivals of once-forgotten brands seem to follow a precise recipe to reclaim their prominence: they must evoke a sense of nostalgia, must be influencer-backed or benefit from a prominent streetwear collaboration, and must be willing to experiment with new styles while still feeling vintage and unique. As long as brands are being backed by noticeable public figures—and collaborating with new heat—there's always room for a comeback. That being said, fashion becomes boring when it becomes formulaic. Will other brands clamoring for the spotlight deviate from this recipe? As the popularity of old school brands ebb and flow, who will remain on top with innovation and timelessness? In the world of fashion, relevancy is fleeting and only time will tell.
***
Research, editing, and writing assistance from The Hundreds Staff.