"We're hoping to bridge that gap between old and new," Justin Stickelman tells me. He's sitting cross-legged on the floor of General Admission's brand new brick-and-mortar store, nestled on the corner of Brooks Avenue and Pacific Avenue, a mere two blocks from Venice Beach. The space smells like fresh paint; the sound of an electric screwdriver overpowers our conversation for a moment and then subsides. Stickelman, co-founder and design director; Gavin Dogan, founder and creative director; and Damien Fahrenfort, co-founder and marketing director—are dotting the i's and crossing the t's. It's the day before the store's grand opening, which is centered around an exhibition of photos all taken by Japanese photographer Akira Kobayashi right here in Venice between 1969 to 1974.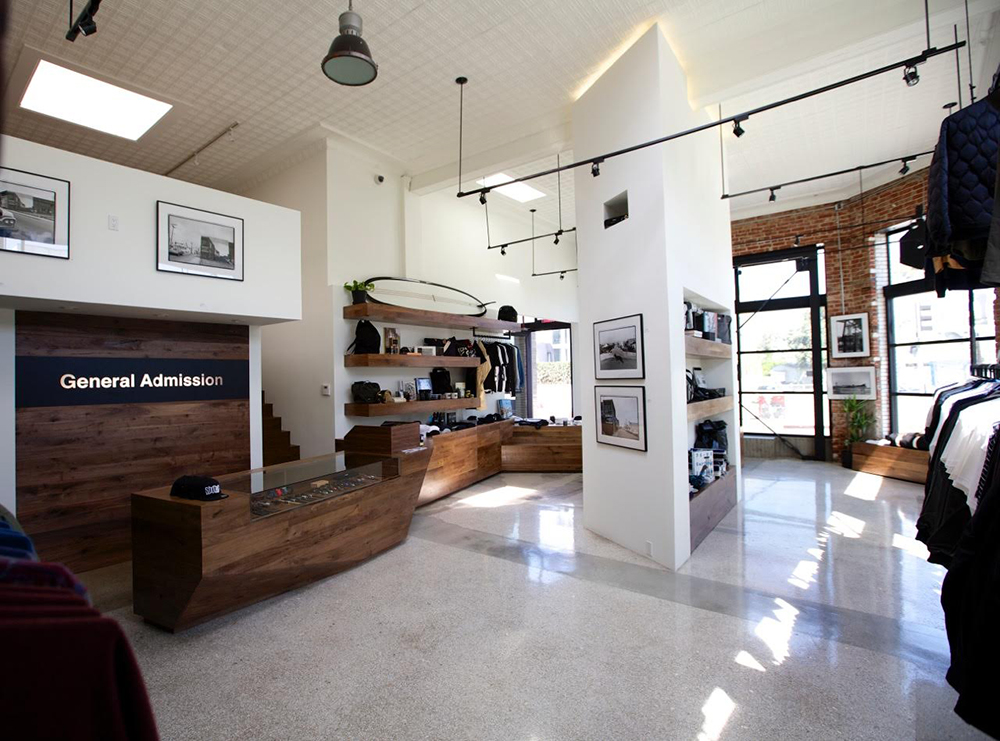 Walking into the store, it might look like any other California menswear boutique: The design minimal, the walls painted a soft white, and the shelves and fixtures stained a rich mahogany. Clothing and surfboards line the far back wall and every open shelf is carefully laid out with accessories. Workers are still trying to build out the front portion of the store, where a coffee shop will reside. But the three owners' goal for General Admission goes beyond just clothing and coffee: Their aim is to create a communal hub for the people of Venice.
The idea evolved two years ago when Dogan visited Japan. He found his time there to be encouraging, inspiring him to open a neighborhood store with the purpose of serving the locals. "The one thing I want to make sure of with our brand is that it's not about us," says Dogan, "General Admission is this idea about a community involved—it's about everyone involved that's making it happen."
When he got back to the U.S., he assembled his team of partners—Stickelman and Fahrenfort as co-founders—with Stickelman acting as design director, Fahrenfort as marketing director, and Dogan himself as creative director. Supported by a diverse range of backgrounds in manufacturing, design, brand building, and action sports, Dogan and Fahrenfort are both longtime residents of California after having immigrated from South Africa, and Stickelman is originally from Arizona, but moved to LA in 2001.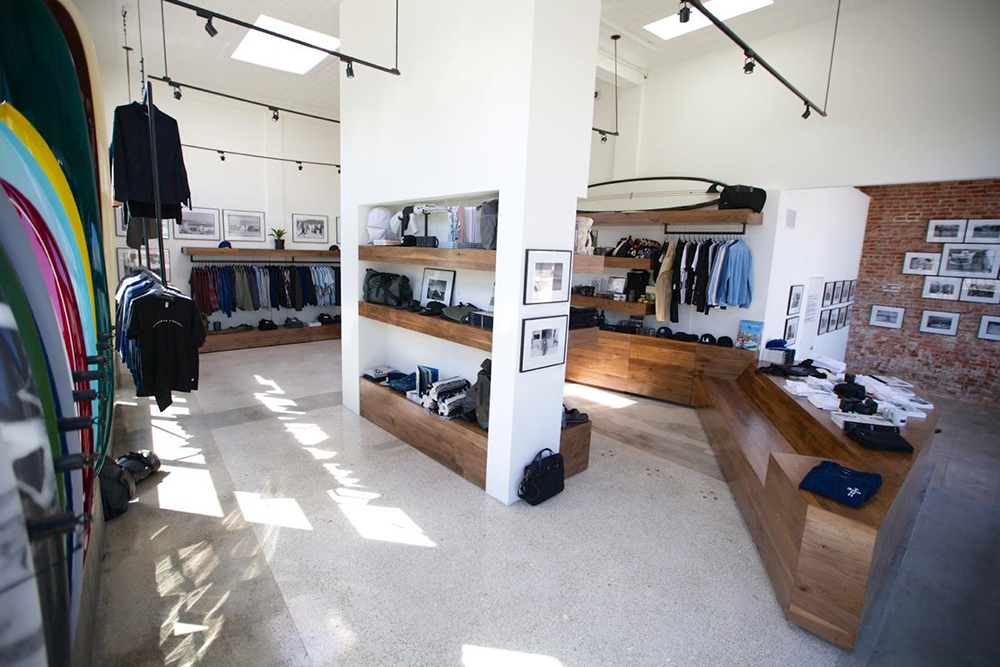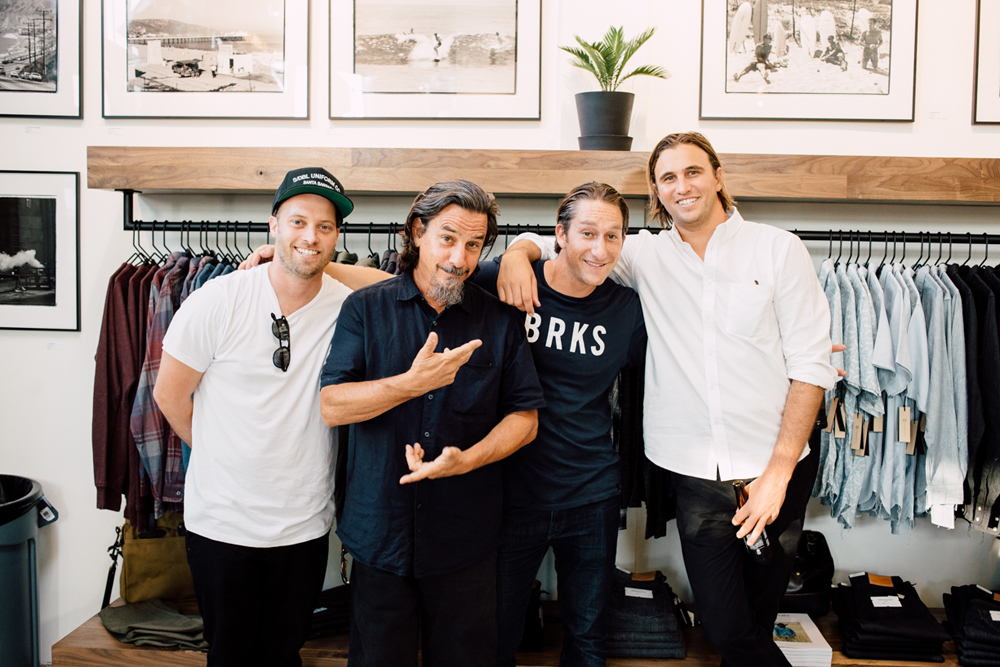 General Admission's opening attracted the likes of Shawn Stussy, pictured here with the founders.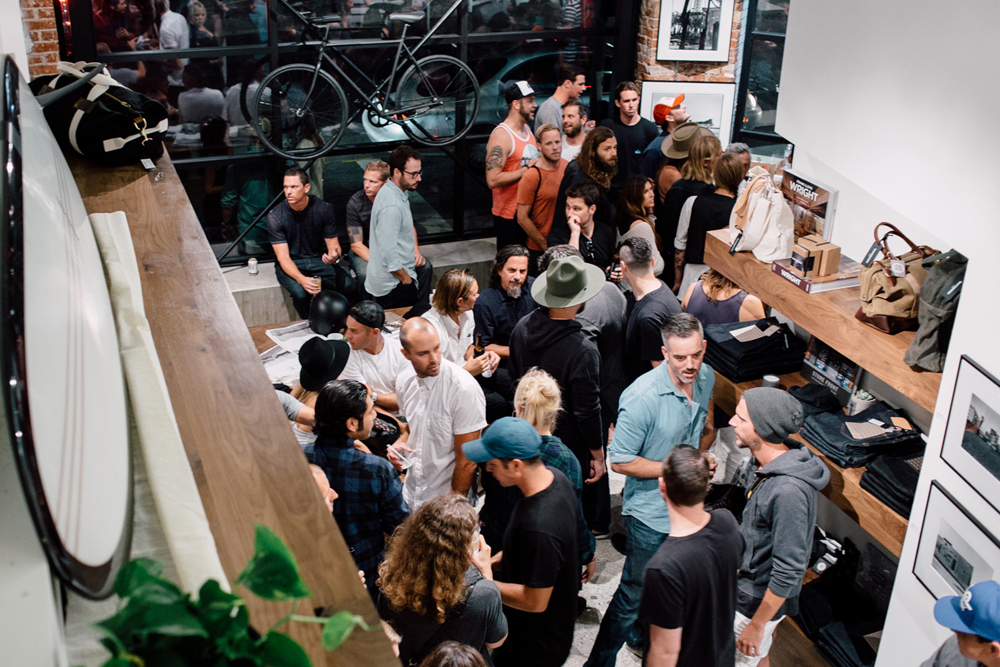 With their history, the team's aspiration was to build an open space that supports and Venice's artists, skaters, surfers, and creatives, while sharing their stories. "People are part of what makes this brand [General Admission]," Dogan says, adding, "If you think what's come out of Venice, Vans, the whole… skateboarding movement and that progressive teenage movement back in the day with Jay Adams, it came out of here [in Venice]. That rebellious sort of like, 'Ah, I'm going to go off and surf or skate or do my own thing and not give a fuck about what anyone thinks.' So there's a lot of rich culture and history... it's just a really special place."
The trio's first endeavor into creating such a space was with Akira Kobayashi, whose photo book Dogan stumbled upon while in Japan. Kobayashi's book P.O.P. is, from cover-to-cover, filled with black and white photographs documenting the golden age of Venice, including images of the now-defunct Pacific Ocean Park—which is what immediately caught Dogan's eye—and General Admission's storefront. Fahrenfort got in touch with Kobayashi through email, and then the photographer met with Dogan and Stickelman while they were both still in Japan.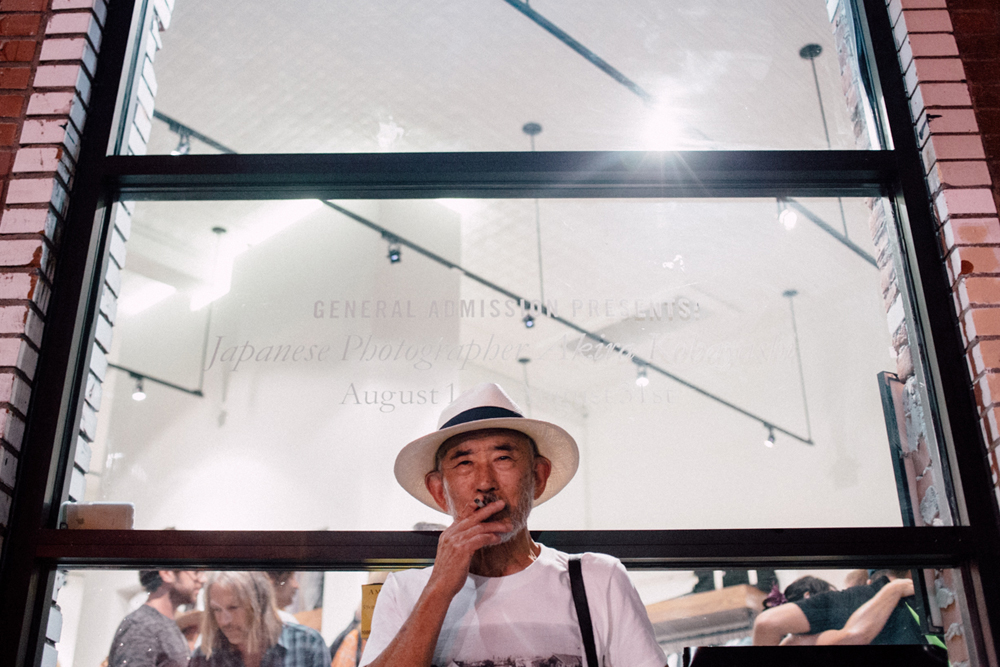 Akira Kobayashi, the first artist/photographer whose work is displayed at the boutique through the end of the month.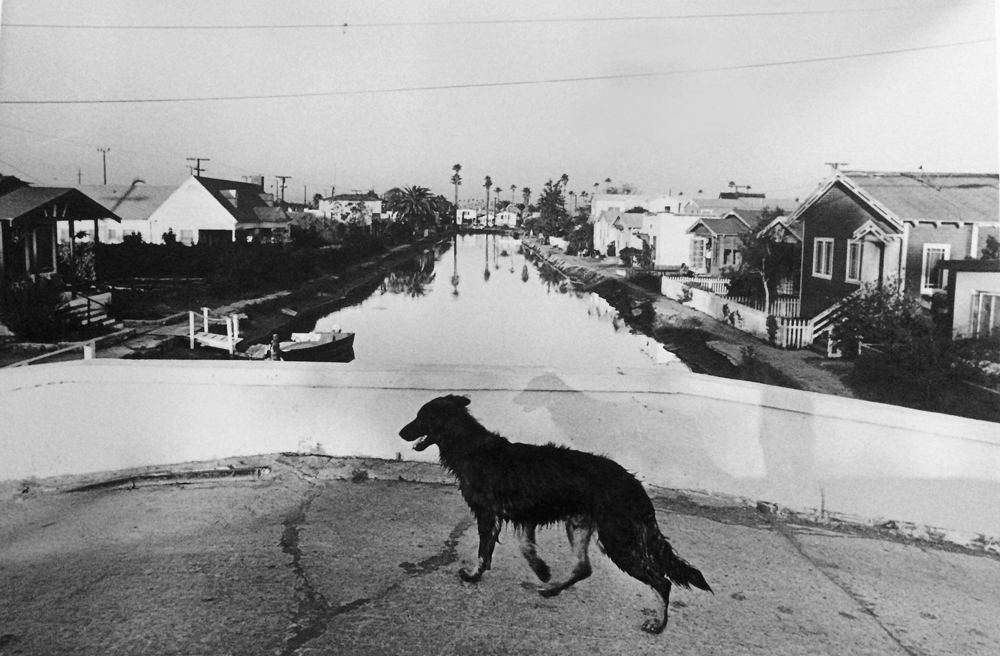 A photo by Akira Kobayashi of Venice's canals in the early '70s.
At the store, Kobayashi is quiet, perhaps because his English is limited. Wearing khaki chinos, skate shoes, a black snapback that reads 'Venice,' and a self-printed T-shirt with his photograph, his outfit isn't far from what you would see a typical 20-something resident of Venice wearing on the boardwalk. He shifts between snapping photos of us on his iPhone and his small film camera, which rests on his shoulder. His exhibition with General Admission is his first U.S. show.
Akira first came to California in 1969 because he fell in love with the beatnik movement—at the time, he thought of himself as one. When he came to Venice, he discovered that the beatniks and hipsters had evolved into hippies; however, he still found himself deeply attracted to the hippie aesthetic and philosophy. Months of living in Venice turned into years, and over those years, he amassed quite the collection of black and white negatives: He photographed a roll of black and white film every day. And then every day, after shooting a roll, Kobayashi would process and develop it, and catalogue the negatives.
"[I came] for the first time, just for vacation, sightseeing, tourist. [There are] so many California influence in Japan because US government still occupied Japan, so we go to so many airbase[s]," Kobayashi explains, "So many American living in Tokyo—my influence. But I really want to go to California myself. In just one week, [I] landed in Santa Monica. When I come in [19]70, California not so big in Tokyo. Then [everyone] likes my California story... After eight years, Japan people very much like California."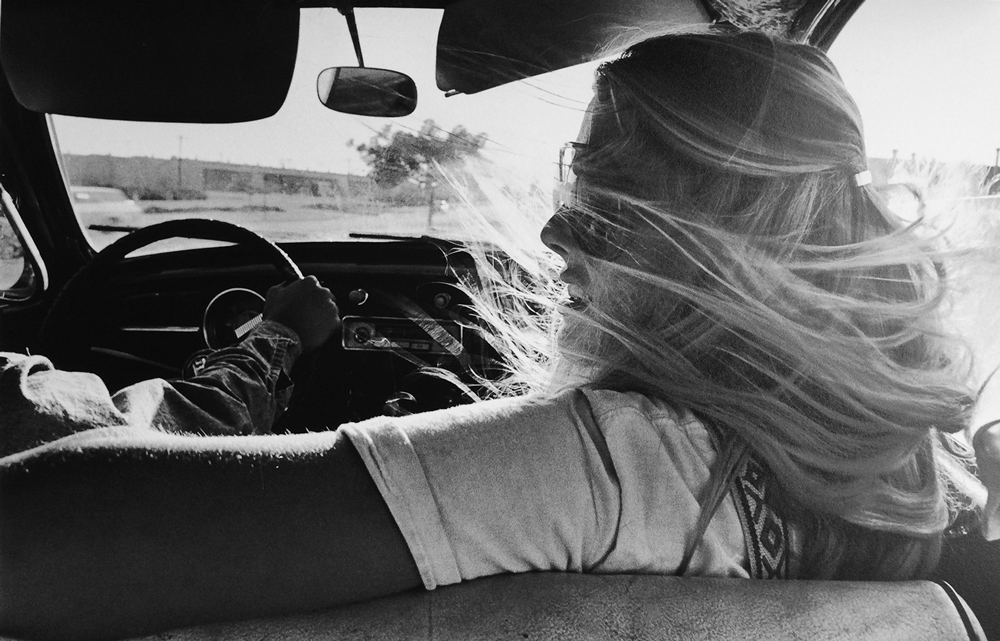 '70s backseat shot by Akira Kobayashi in Venice.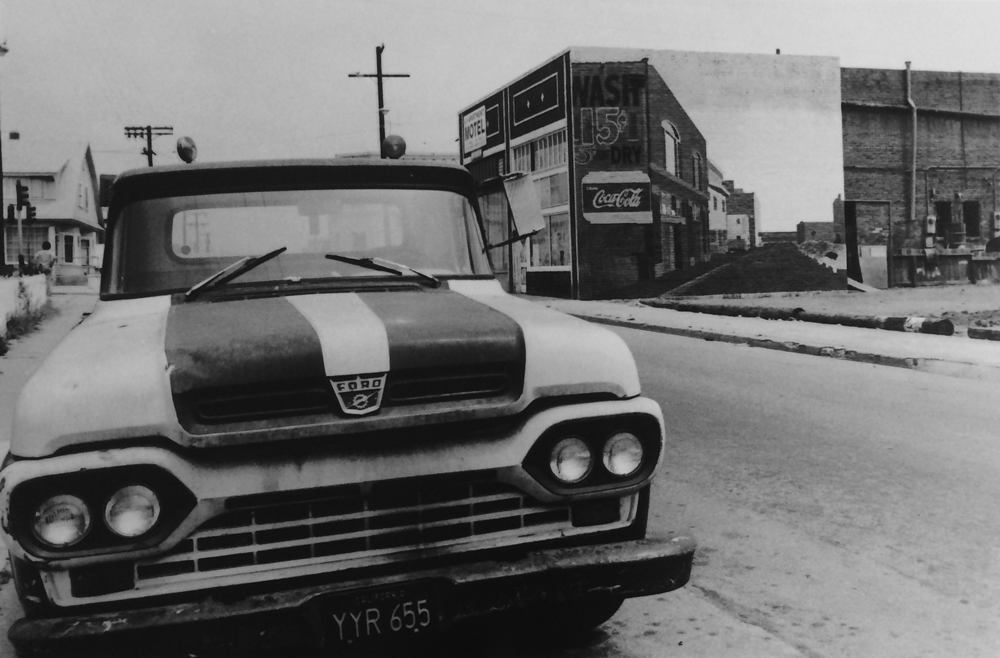 The current General Admission building, shot back in '69-'70.
Back then, the Japanese didn't know a lot about California culture. When Kobayashi went back to Japan and starting publishing his work in the '80s, he exposed his country to the California and Venice lifestyle. He was a big part of Japan's movement toward surf culture and West Coast style, which eventually blew up in the '80s and '90s.
Now, 46 years after he first landed in the U.S. and began taking photographs, Kobayashi's work is still relevant. With his images, he lets us catch a glimpse of the Venice that many of us will never experience firsthand, allowing us to travel back in time. The narrative of exploration, fascination, and respect is loud and clear.
With this exhibition, General Admission is doing more than just menswear, and more than connecting the dots between the locals in their community; they are also bridging the gap between two international communities, while also unearthing years of California's cultural impact on the world that might have otherwise remained unfound.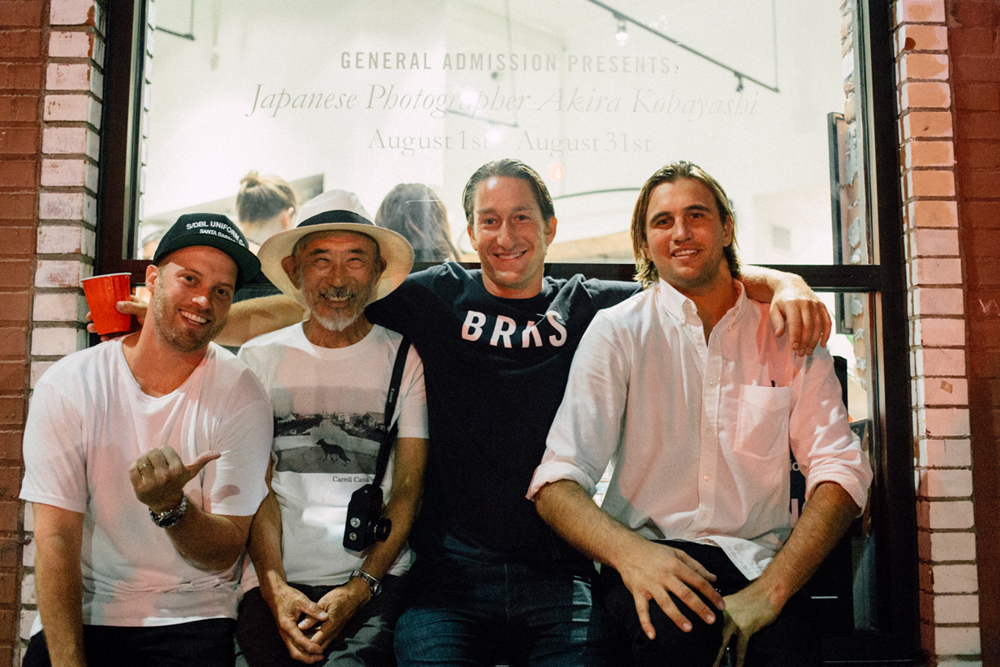 ***
General Admission is located at 52 Brooks Ave. Venice, California. Visit their site at generaladmission.us. Copies of Akira Kobayashi's signed P.O.P. book and a couple of his framed photos are currently still available in-store.