It's goddamn hard to pinpoint menswear. On one hand, you got the kids who have no fuckin' clue what they're doing, and are busily consuming off of Instagram and Facebook. Then there are those who are so sensitively self-aware that they can't be caught in anything that was produced in triple digit units. The majority of men really couldn't care less—and then there is that small pocket of guys that identify with their clothes, but don't want to be too fussy.
That's where La Brea comes in. It's a curated block of menswear; something for everybody. But—it was never this way. La Brea is best known by me and my NikeTalk ilk, as the mecca. In the early 2000s, no one had even heard of Fairfax, unless you're talking about Canter's. But everyone was knee-deep on La Brea. This is where Undefeated first hung up its sign, where UNION imported the illest from Japan, and where you could get Stussy graphic T-shirts dumb and cheap at American Rag. La Brea has changed, and while thinking of the past has made it bittersweet, I've also come to appreciate that there is still a block in Los Angeles cut for men who care just a bit more than the average dude about their appearance. After a short trip down memory lane, it is time to examine what that stretch of La Brea has become.
Undefeated
It's still here. Just on the other side of the street. Plus, they got big ol' glass windows where some of the latest in footwear can be admired by the flurry of passing cars. The tiny shop next to UNION has transformed into a global brand, and that means it's no longer just sneakers. While the latest releases from Nike and adidas may line one wall, the opposing section is filled with clothes. What was once a single rack of Five Strikes logo tees has become an empire. Stacks and stacks of graphic T-shirts and some choice cut-and-sew are presented in the center of the shop. There's no guarantee that Undefeated has that rare pair you're looking for—it's Flight Club on Fairfax for that—but it's one of those places you can truly talk shop. Everyone in there has an appreciation for kicks, and the staff is almost always wearing heat.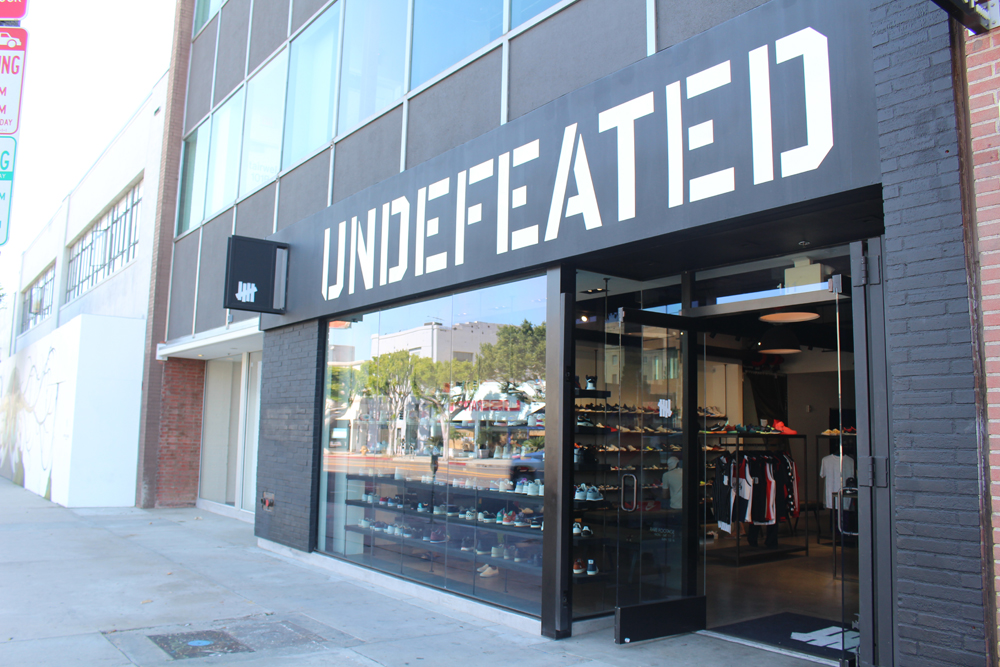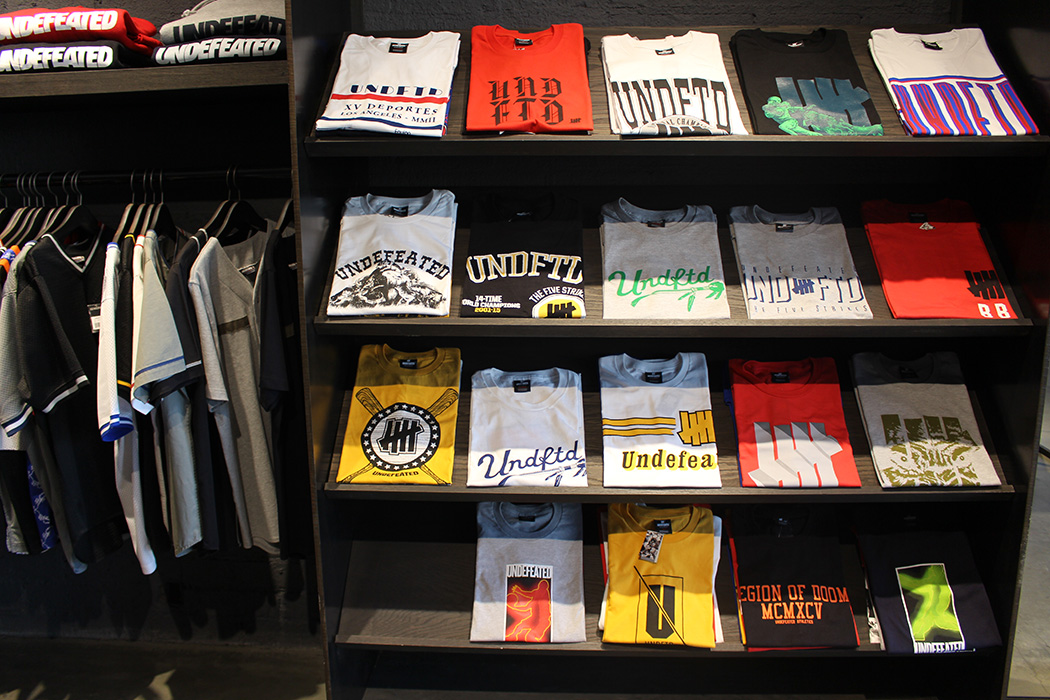 Stussy Chapter Store
Not much has changed for one of Los Angeles' streetwear stalwarts. The vaulted storefront is updated every now and then with a new piece, graphic T-shirts nicely central, cut-and-sew hangs neatly on the racks, and a host of Stussy-branded accessories lie behind glass cases. While it was good to see Undefeated make their moves, it was refreshing to see Stussy stay true to their business model. There's value in sticking with what works, and the Stussy LA Chapter store just works. Fresh threads, chill hip-hop, and respectful sales people that don't balk when you unfold a T-shirt.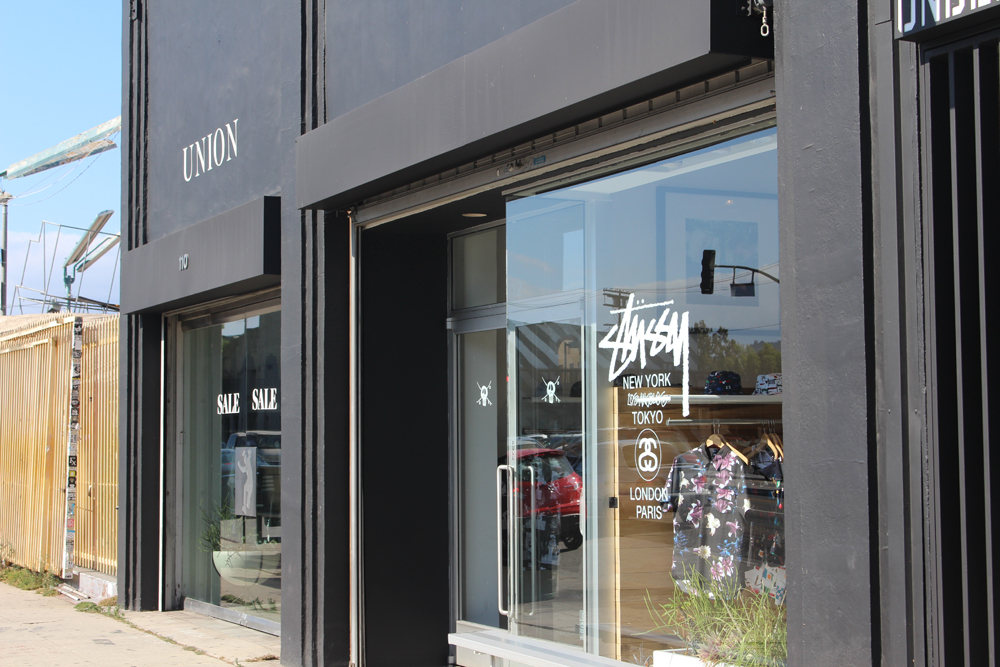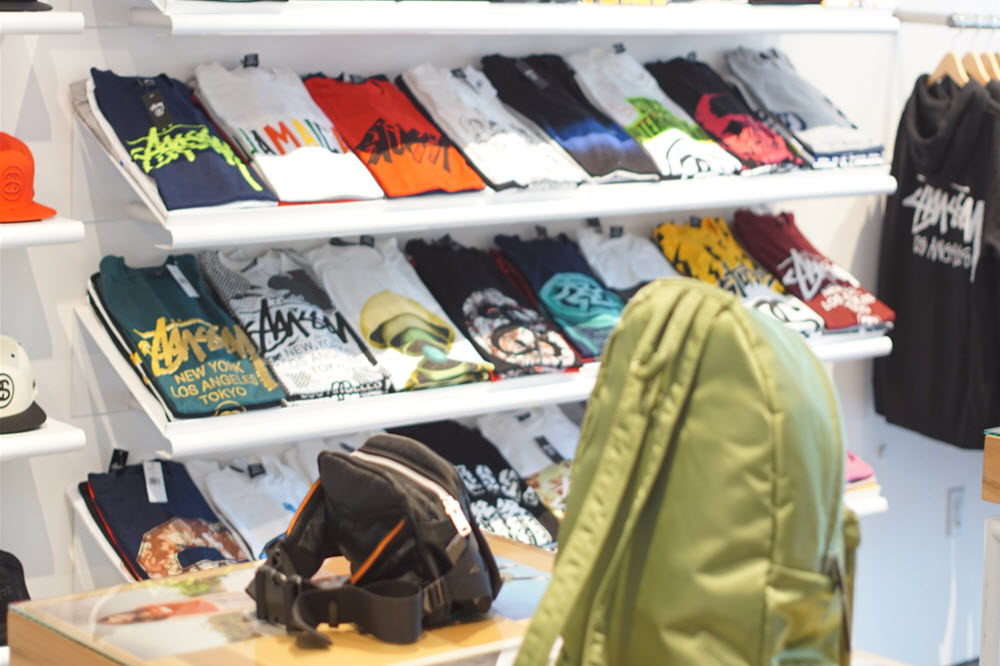 Aether Apparel
Aether is representative of the new guard on La Brea. A premium—not luxury—approach to men's goods. Aether is best known for their technical outerwear, and the La Brea store is their showroom. Most of those that enjoy the outdoors would probably prefer to spend $500 on a new sleeping bag, inflatable pad, tent, and wardrobe than a single jacket. But this is LA. Men in LA can't wear The North Face. If it isn't a collab with Supreme, then you can get it at Macy's. And if you shop at Macy's, then you're a peasant. What do I do if I need something to protect me from the weather, but not come off as a lowly peon? Aether has created a line of technical apparel equivalent to traditional outfitting companies, but offer a more tailored cut, with goods produced in smaller numbers. It's nice to step inside the store and see whether a size large in Arcteryx is the same as Aether. More than tech gear, the presence of Aether on La Brea—directly across from American Rag with their nice free parking—is a marketing move. Aether is a new breed, and La Brea is prime real estate for branding.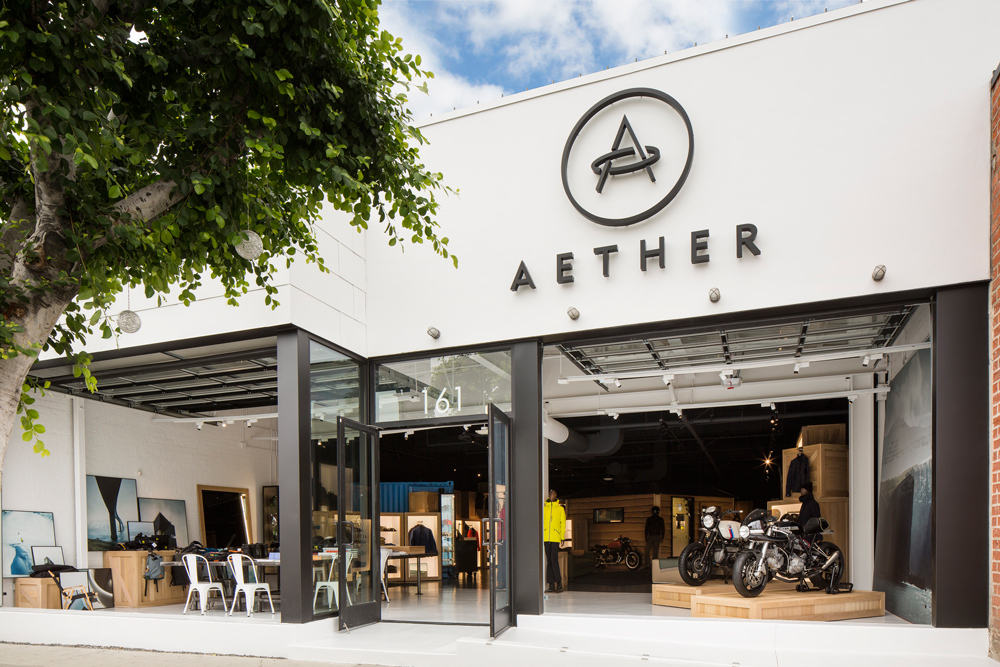 "Aether is a new breed, and La Brea is prime real estate for branding."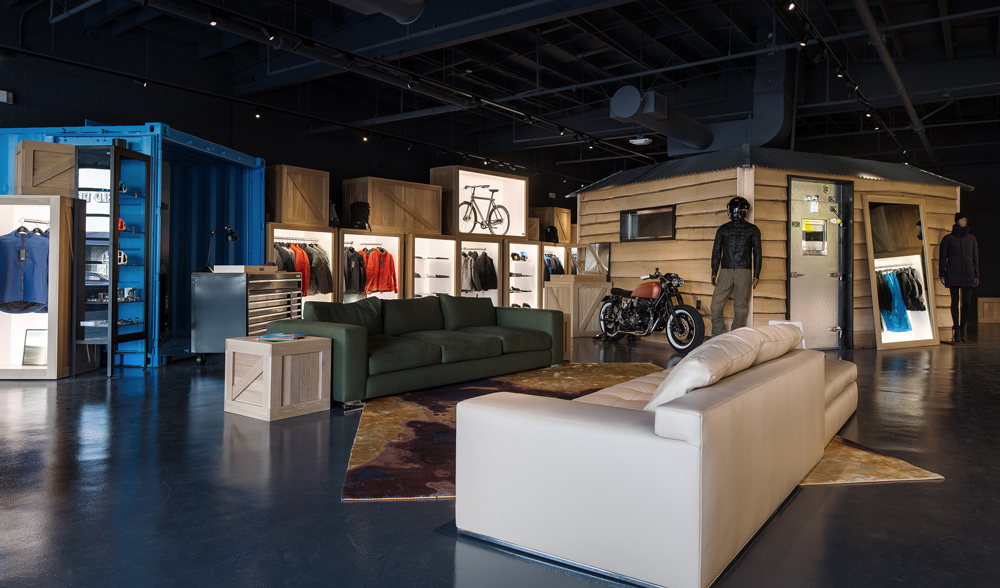 GANT Rugger
If I was born white, I would just absolutely adore this store. It's not preppy J.Crew white—this is old money white. Flag football by the lake with the yacht docked and biddies sipping Mint Julep-type white. The GANT store exudes an authentic feel of Americana. The collection is a mix of casual staples, but they're arranged as if you just stepped into a small shop while vacationing in Montauk. I've never vacationed in Montauk, but I've seen enough television to know that most of them probably wear GANT. This is where you want the East Coast prep look, but also want a fitted European cut. If you think Ralph Lauren is played—which is impossible—then this is the next rung up on the ladder.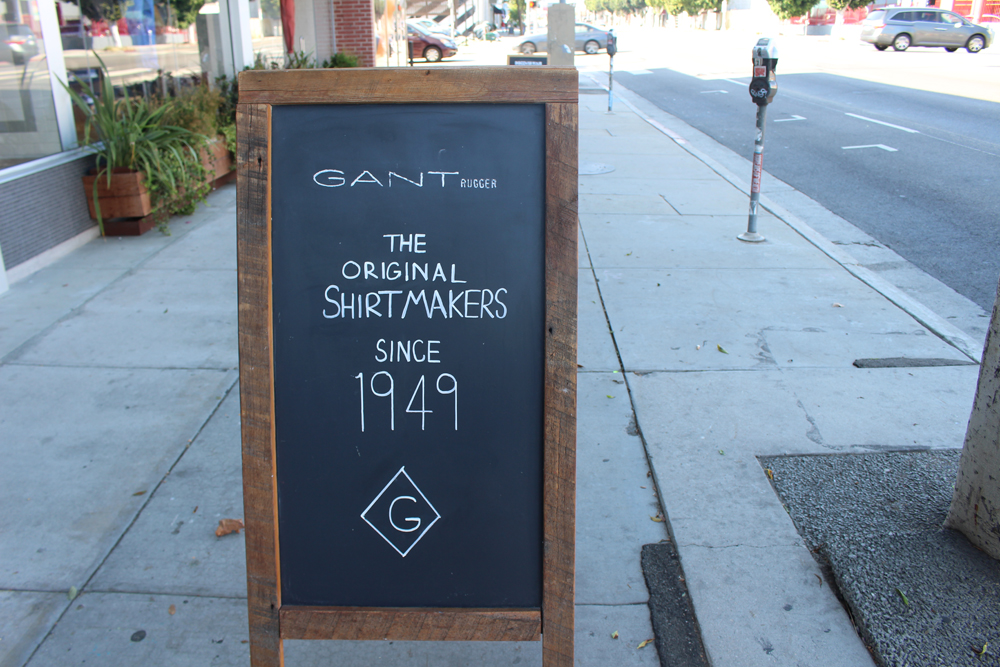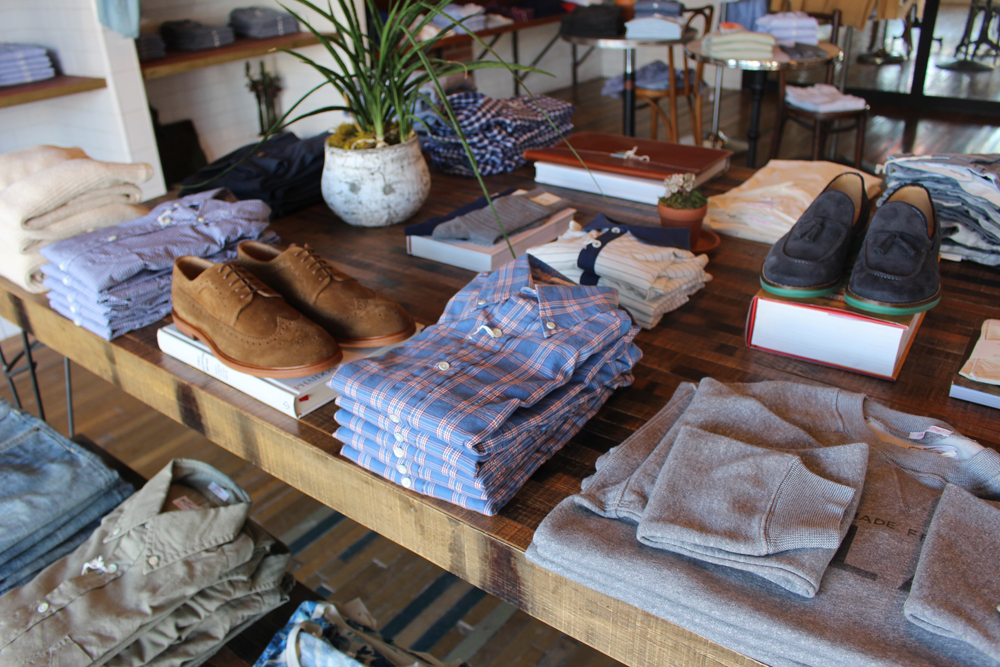 American Rag
The best way for anyone to approach American Rag is to shop at Fred Segal, or to have gone to department stores in Asia. American Rag is like a bazaar with streetwear brands like Obey sharing real estate with Rick Owens. While one half is lined with an assortment of menswear and shoes, there is another section filled with denim. Self Edge is down the street, but American Rag is one of the first to bring artisan denim into Los Angeles. The wide range of carefully-selected brands makes American Rag a one-stop destination for men who want to mix surf and skate with an introduction to high fashion.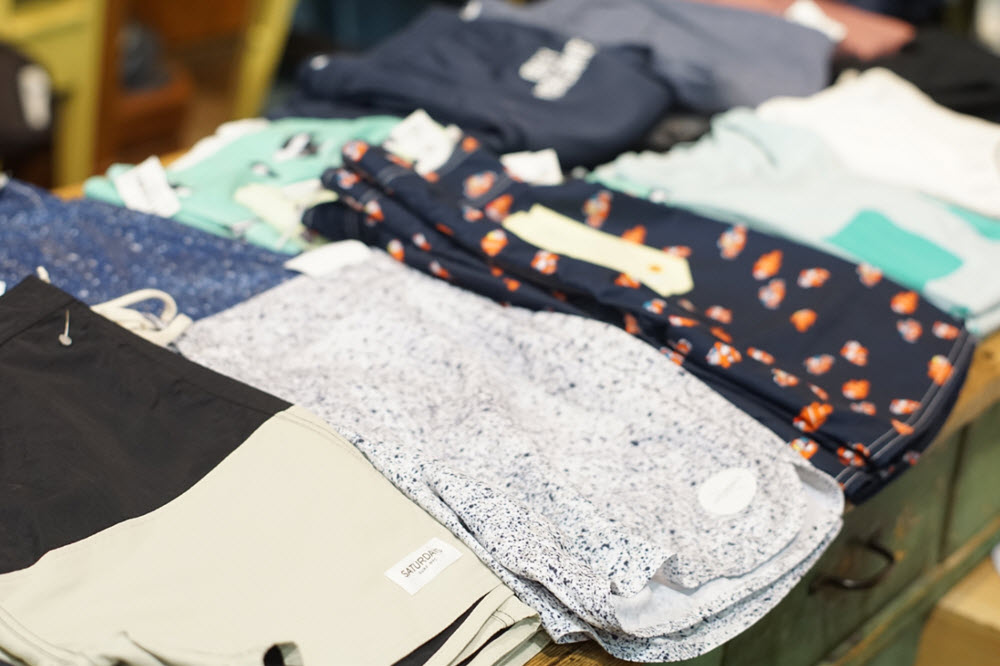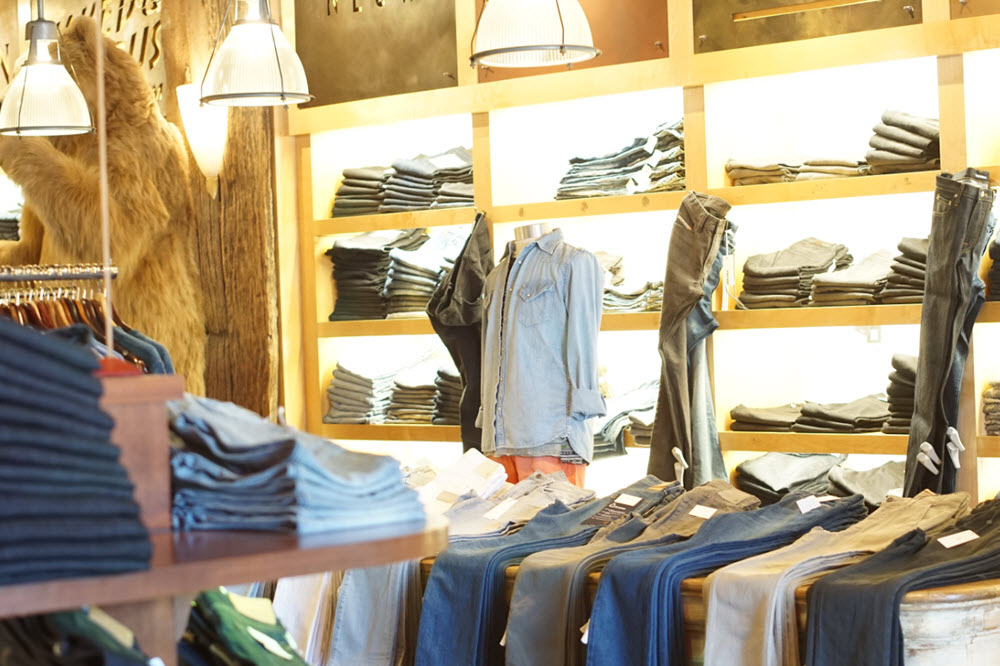 General Quarters / Steven Alan
These are two obviously different stores, but I chose to lump them together because their approach to menswear is very similar. The brands are constantly changing in both of these stores, and they have buyers with their ears to the wall picking up the latest trends. General Quarters tends to focus on midwest Americana. Think ranch life, or the Pacific Northwest.
Steven Alan is a bit more complicated with their adherence to contemporary menswear dictating what is commonly found in the shop. There's definitely some Americana in Steven Alan, but cuts are more tailored and fitted. Both stores are great destinations to peruse, and the accessories game for Steven Alan and General Quarters is always on point.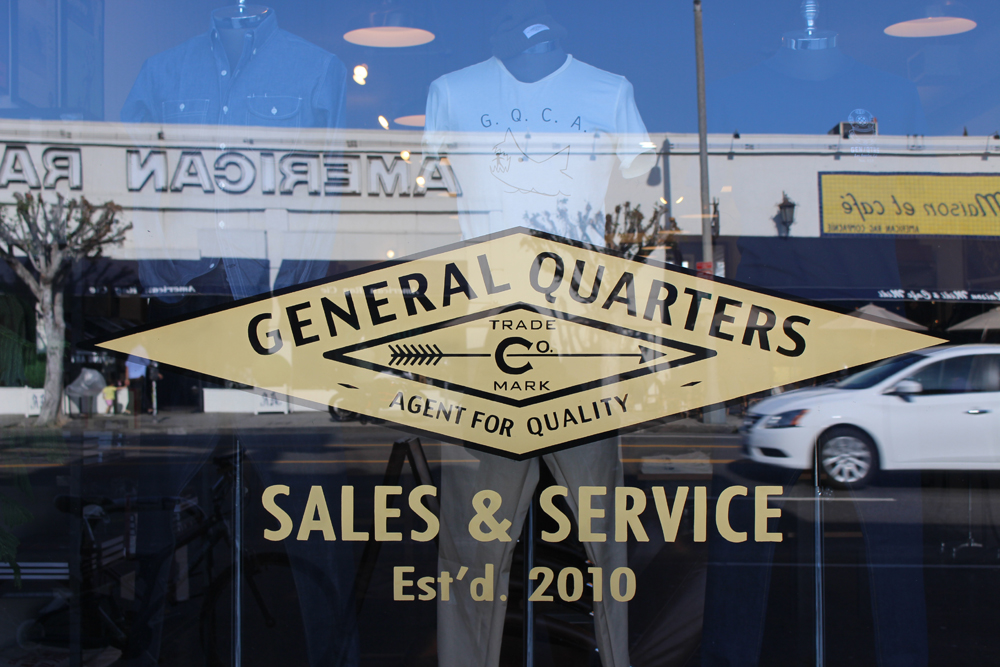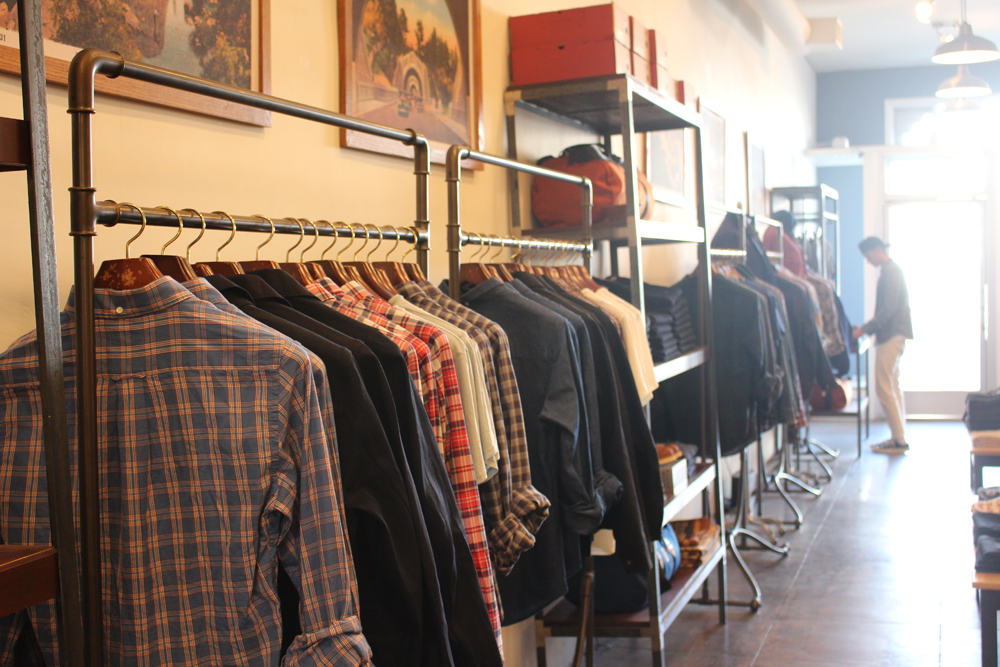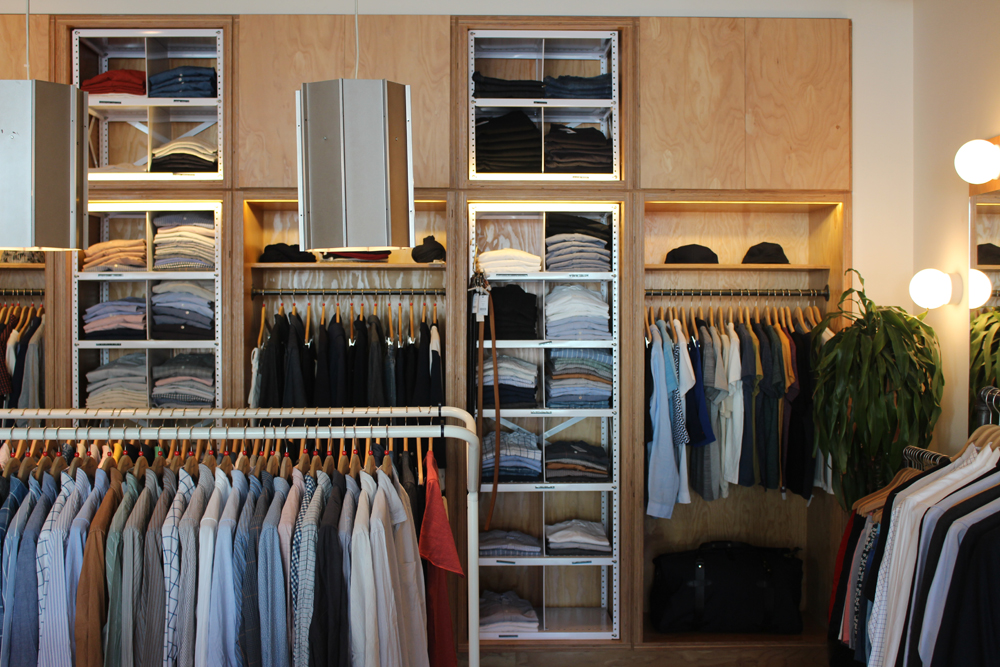 BONOBOS
BONOBOS is best described as a more-expensive version of GAP. They manufacture a huge selection of menswear, and their Internet presence is unrivaled. The La Brea store, like GANT and Aether, is really just a showroom. Brands that only sell online lack a legitimacy—a tangible presence is missing. BONOBOS started online, peddling other brands, but their house brand and dedicated fans have made it an e-commerce juggernaut. The La Brea store is a result of their success—a sort of menswear trophy. The staff looked friendly, but were all too busy talking about their weekend, and that's totally fine.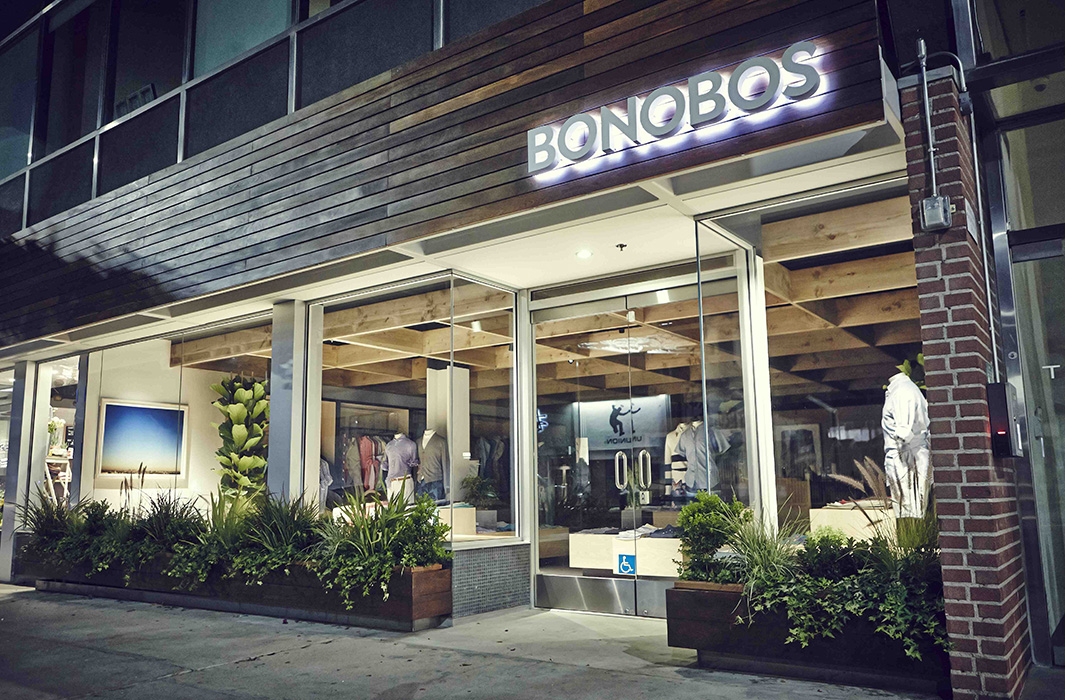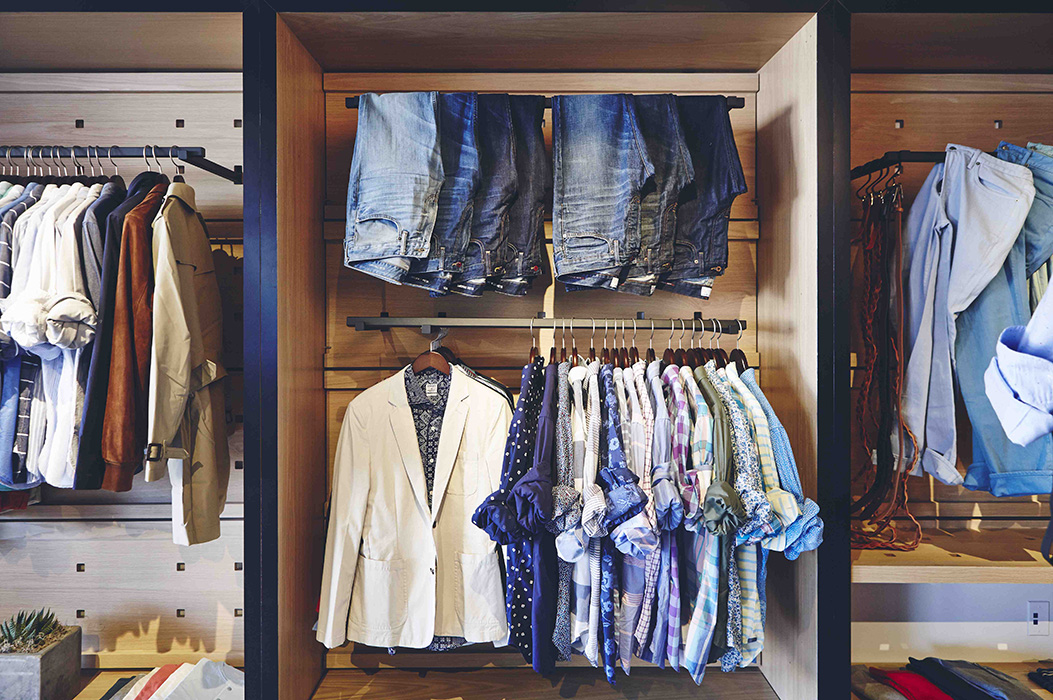 And Still
I remembered when And Still first opened their doors about five years ago. I was impressed by their collection of vintage sportswear, and balked at the prices. There was no way they were going to stay in business. But here they are. Besides having the best selection of sportswear from the '80s and '90s, they have some of the best staff on the planet. I told them up front I wasn't looking to buy, and the sales clerk still went around the store showing me all the Dream Team caricature graphic T-shirts we were talking about. That enthusiasm for this subculture is what drives people to pay $100 for a dated T-shirt. For a minute, you feel the hype, and remember how much you loved that Big Head Magic Johnson T-shirt, or how the old Sacramento Kings logo looked like a bunch of mountains. And Still exists because there are many of those that are willing to pay for the experience of reliving their past.
Kudos to them, and everyone else who does it for the love.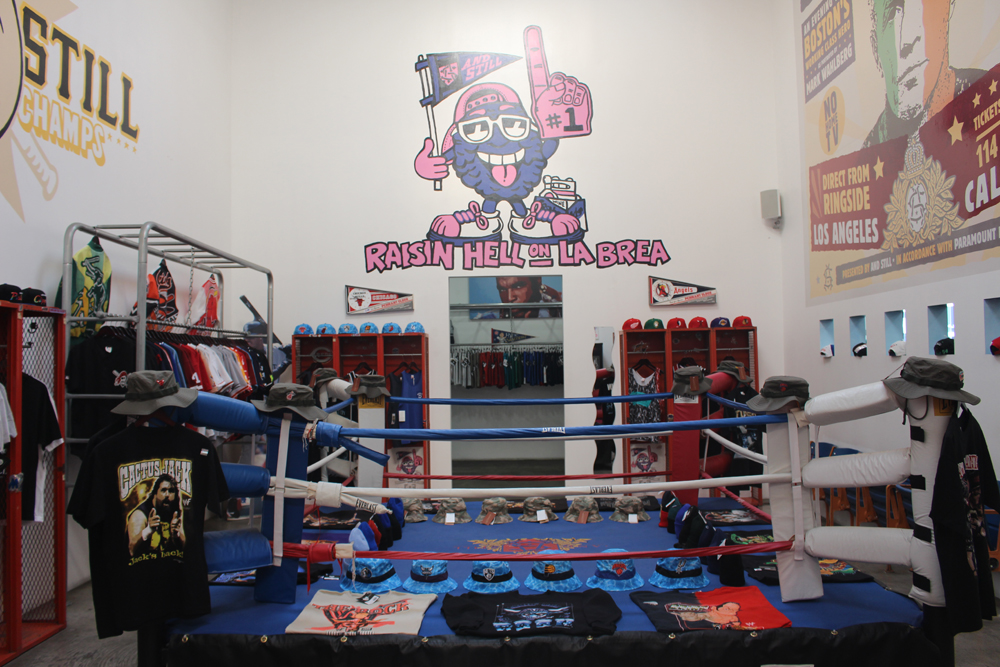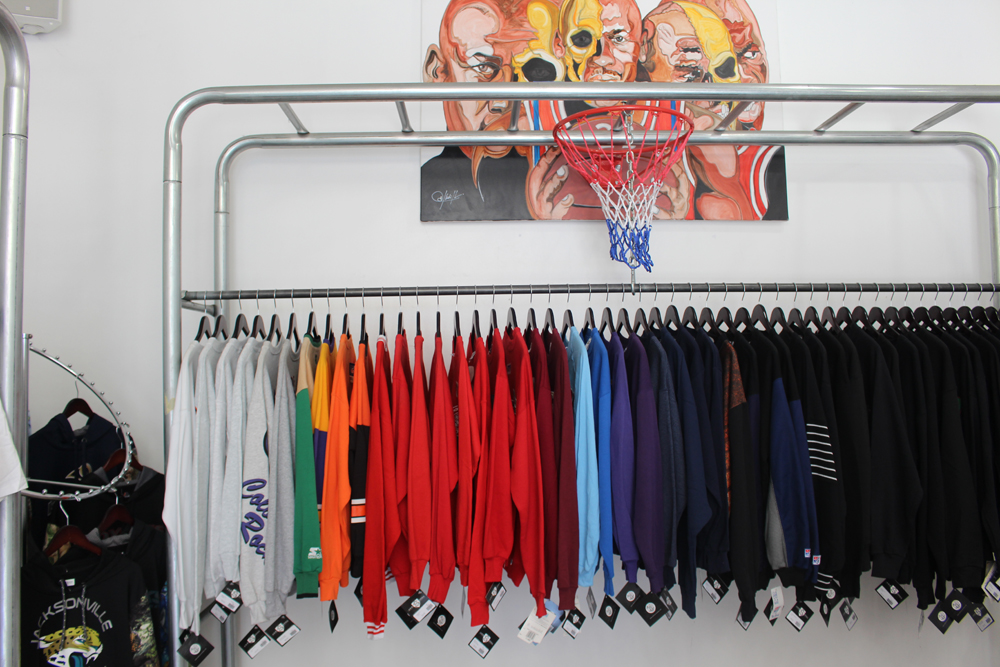 Black Scale / Mishka
In between Union and American Rag are a couple of spots that seem to be incessantly switching occupants. One minute it's Volcom, and the next thing you know Black Scale and Mishka have a flagship store on La Brea. Both of these brands are heavily involved in streetwear, and both shops offer their latest collection along with a host of accessories. The staff is friendly and the vibe is chill, but I got to admit I miss Volcom. That tiny space had some of the illest parties. Three to four times a year, the homies would say something about "Volcom" and "party," and you better believe it was crackin'. I digress, check out Black Scale and Mishka.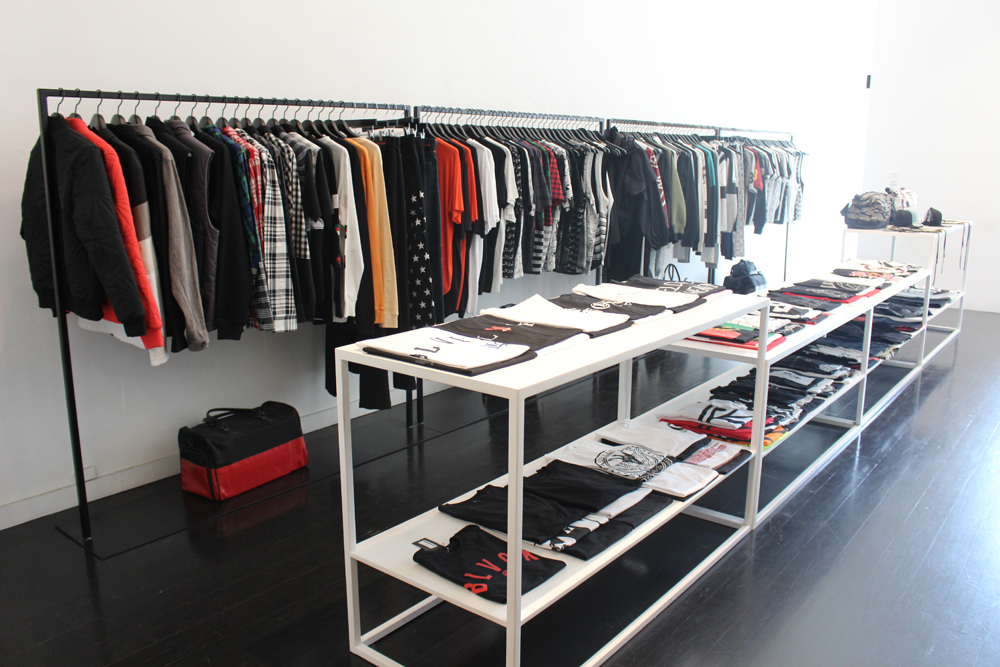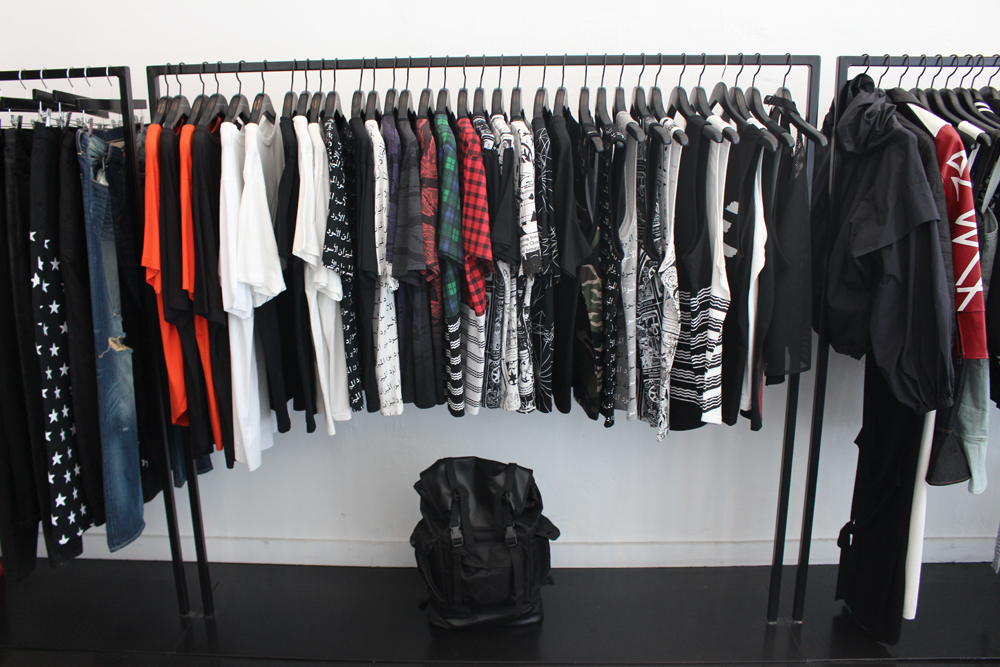 UNION
– Last, but definitely not least. I knew about UNION for two reasons: The first being it was the only shop on the West Coast to cop Supreme, and the fact that they would have these epic parking lot sales. I snagged a few Supreme "Stars" beanies for $3, and the dude just decided to give me another one for free. Besides their crazy fire sales when they were under the Eddie Cruz umbrella, the store and staff always held it down. Now, it's Chris Gibbs at the helm and UNION is still killing it. The freshest gear from Japan is front and center. From NEIGHBORHOOD to visvim, the premium streetwear found on the streets of Ginza and Harajuku can be found right here on La Brea. And when you say "Dubya Taps" the staff is kind enough to tell you that it's "Double Taps," without the slightest hint of superiority or attitude. Shout to Ricky, Randolph, and the rest of the Sunday Crew.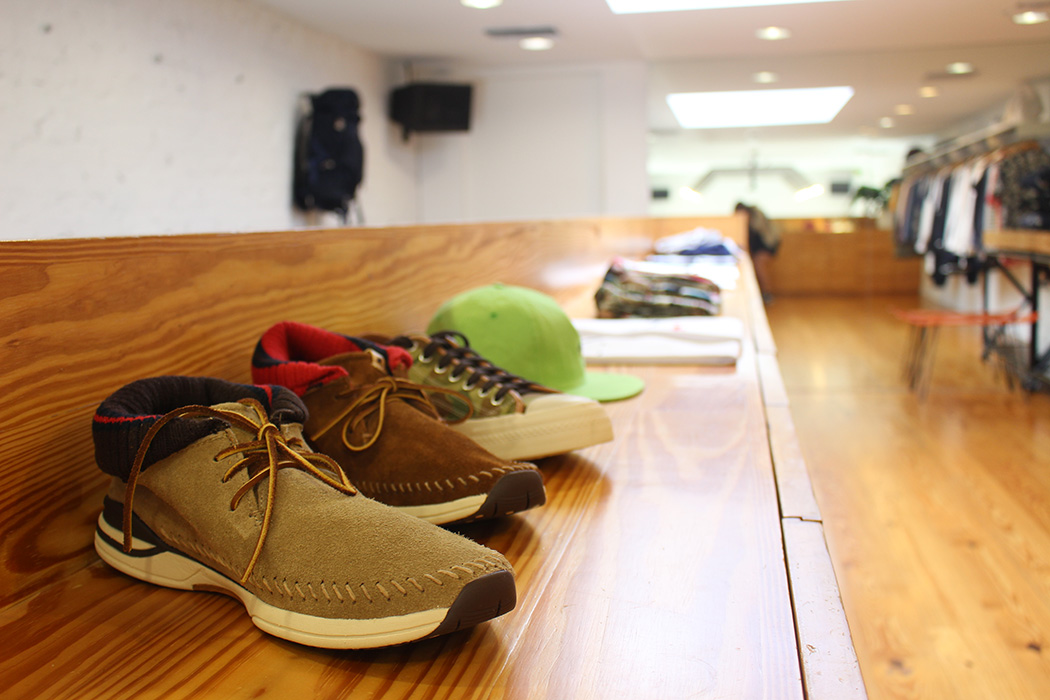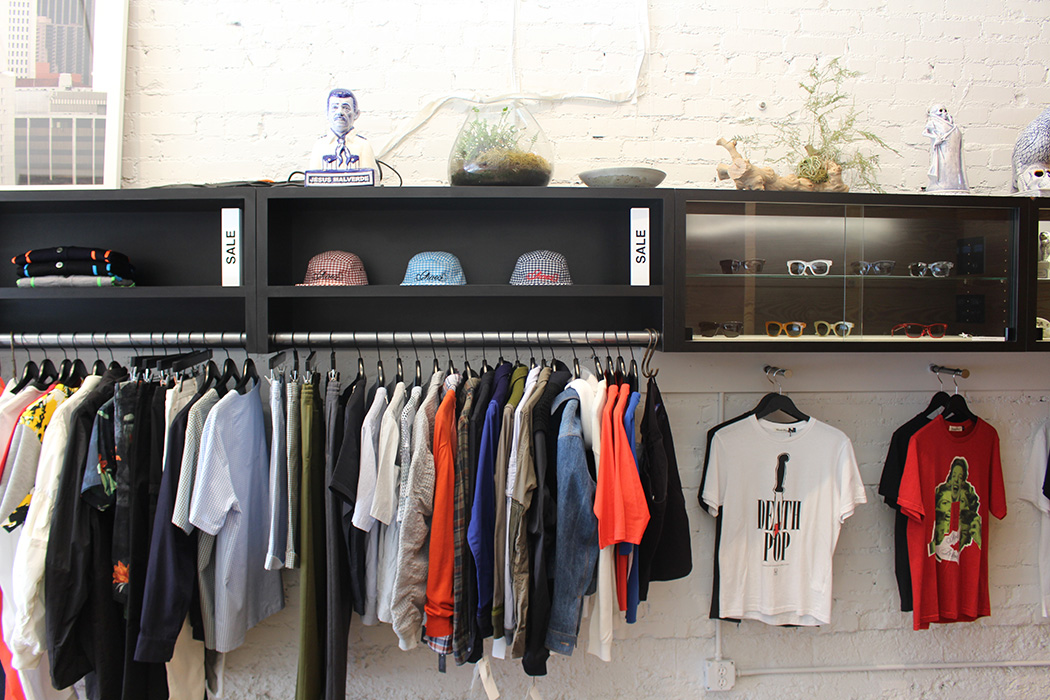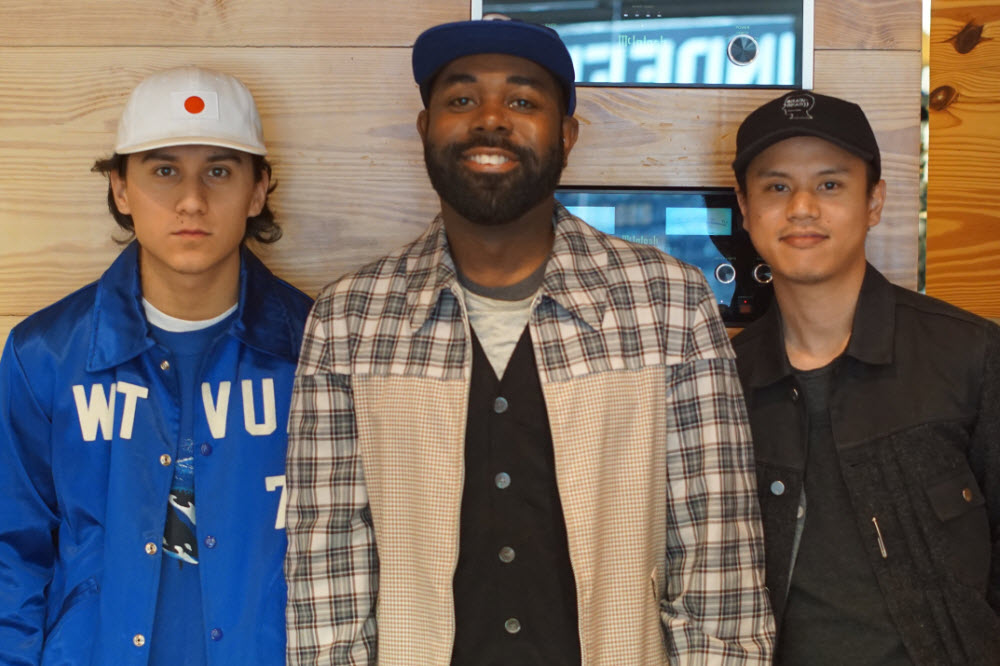 Photos by Stacie Nguyen and Kat Thompson