There are masters of photography like Ansel Adams, Helmut Newton, and Robert Frank whose work are timeless no matter how much landscapes change, trends move forward, or people age. In street culture—from graffiti to hip-hop to style—Martha Cooper, Jonathan Mannion, and Jamel Shabazz are praised beyond their skills and breaking down boundaries in image-making for these subcultures; rather, their work stands out in its ability to capture in a moment, the feeling of a cultural movement. Whether the subject is graffiti writers in New York, an iconic album cover portrait, or the coolness of of a b-boy stance, their photographs move beyond that study. These images become visual artifacts that activate your senses to relate through feeling. You can smell the fresh spray paint. You can hear Jay-Z. You can feel the pace of the streets. They become representative of something beyond its subject, time, and place. What's left is how time was stopped and how you're experiencing the photograph now.
Christina Paik is a modern film photographer whose work plays in a similar way. No matter how much skill she technically has, or her distinct eye in portrait shooting, she places faith in the now—when things magically align from the sitter, styling, light, or location in order to cohesively work together and capture the shot. As her name and CP brand grows, she's worked with industry names like OFF-WHITE, A$AP Mob, Kith, Stussy, and more recently, The Hundreds. When you look through her portfolio, you won't find a list of clients or an inventory of brands; instead, each portrait is titled with the name of her subject and location they are from. Frame by frame, there's a resonance of human attitude that eclipses style, product, and the brands that have commissioned her work.
From Paik's self-portrait series.
Paik personally prefers anonymity—she doesn't want to present any additional information beyond the image that's presented before you: an emotive photograph, a reference point for place and time. Years from now, looking at her photos—even if they currently seem to be aligned with streetwear and contemporary menswear—we perhaps won't be fixated on status or brand or product, but will remember and recall that particular time, and what was happening aesthetically, musically, culturally, and personally. Through Paik's lens, what will streetwear come to mean when we look back in hindsight? When work speaks for itself, it's beyond the hype. And although streetwear is pegged and built with that foundation, its story is far larger than that—very much like how Christina Paik's work exists.
CHARLIE KANE: You've said before in a few interviews that you want your work to speak for itself. Why is this?
CHRISTINA PAIK: As I became the person and artist I am today, I drew inspiration from people's work, not their names or brands. I would hope the same for mine. Fuck a following, or what they look like, and all that arbitrary nonsense. Can you make me feel something? That's all I need, and all I hope to do.
"Fuck a following, or what they look like, and all that arbitrary nonsense. Can you make me feel something?"
Do you shoot differently when it comes to your series like Meufs, this collaboration with The Hundreds, or an editorial for Off-White?
I do my best to treat each project with the same passion and approach. The element that changes is the sitter, which is the key element to inspiring the shot we need. The location and styling could be amazing, but if the model won't meet me halfway, then all is lost. It takes all elements to create a moment. To make a shoot special, or to capture that magic moment, the chemistry has to be there between the sitter and I.
What is CP/Meufs? Is it a concept, label, or brand?
"CP" was created simply as merchandise for my book tour, by the name of Meufs. I made exclusive colorways for lighters and T-shirts for each city I had an exhibition in. I didn't think of it as a brand. However, "CP" has evolved into more than merchandise. It's still in the early stages of T-shirts, hoodies, hats, and now socks, but who knows what's next?
…It wasn't intended to be a brand but it allowed to become a bit creative outside of film and photography and that's something that always excites me so I continued to create.
What is most important to you when capturing beauty in your photography? Emotion? Space? Line? Tone?    
I don't think one element is more important than the other. All things must align for magic to happen, but you'd be surprised how much magic is out there. I try to find that magic and beauty where most don't bother to look.
What is your favorite photograph taken by another photographer?
That's like asking me to choose between food or water. There's a short list that come to mind for different reasons, however. Garry Winogrand for his street shots, Richard Avedon for his portrait work, Sally Mann for blurring the lines between what's considered public or private, and early Cindy Sherman's work in self-portraits.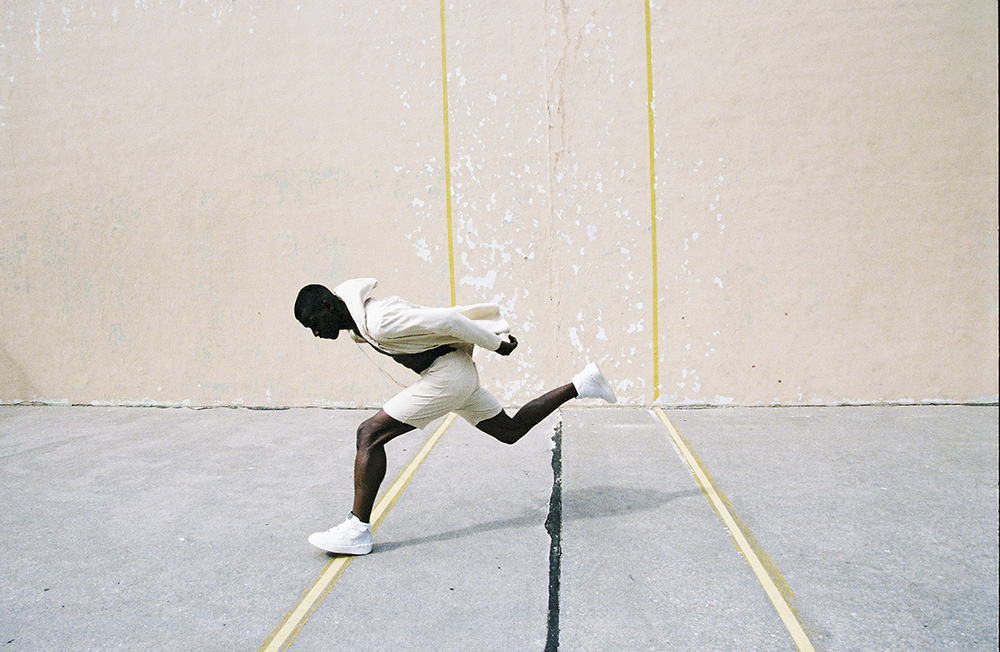 Can you tell us more about your collaboration with The Hundreds?
The CP monogram came from my tote bag, which has been around much longer than the tees, but the bag became a piece that you'll always find travelling with me so the logo was a natural thing that came about. The original colorway we used was the orange/royal blue which comes from my love of the New York Knicks. Yes, recent seasons have been tough but that's life!
"All things must align for magic to happen, but you'd be surprised how much magic is out there."
This collaboration with The Hundreds represents many elements of who I am. The colorway represents my home of New York, the logo comes from Paris, and it's all brought together by The Hundreds, bringing it back to the culture.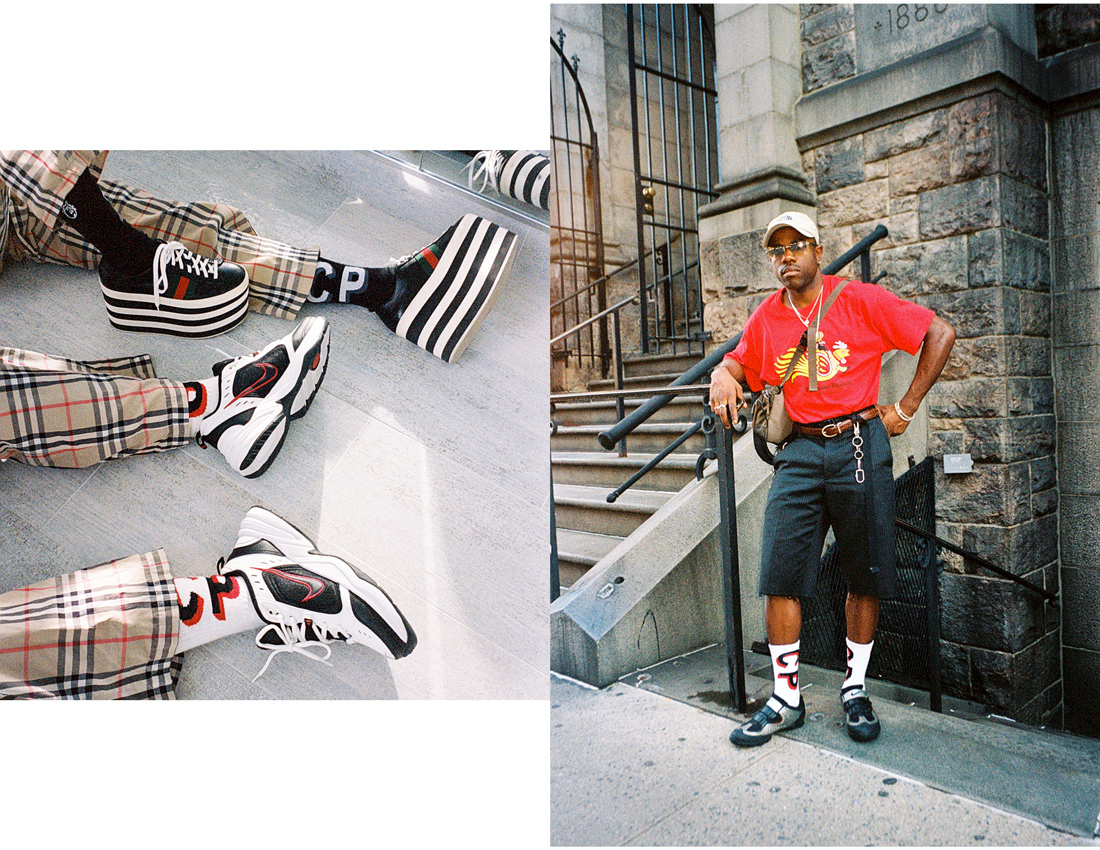 What about your relationship with the brand and the people behind it?
The Hundreds was one the first brands I remembered having an impact on me. I eventually got to know Bobby and I respected (and still respect) what they did (and do) for the culture.
How do you want to be remembered/what would you like to achieve now and in the future with your work?
I want be remembered for my work and have my work speak for me long after I am gone. After the seasons change, the sitters age, the clothes go out of style… I want my work to stand.
***