Tomorrow, we release The Hundreds Winter 2017 Rosewood Collection, available in limited quantities exclusively at flagship locations RSWD (THLA) and POST (THSF). This limited, store-specific delivery will not be available online or sold in other shops, with each collection representing its respective brick-and-mortar.
There will be a special set of RSWD and POST vintage-inspired chenille Champion Reverse Weave hoodies and matching sweatpants in the drop.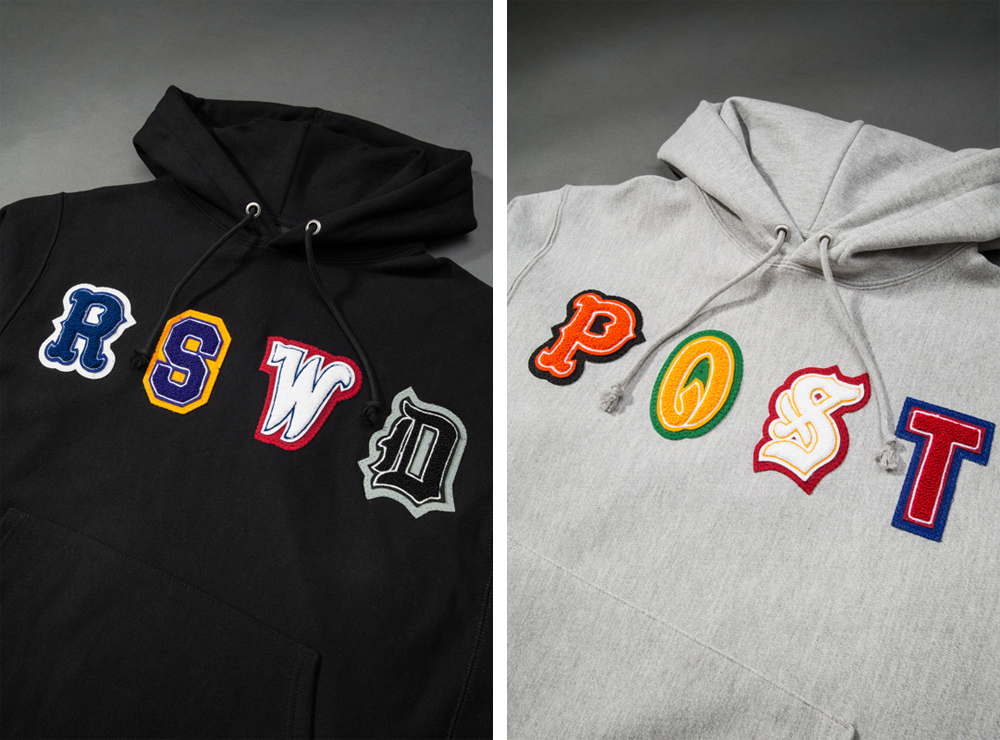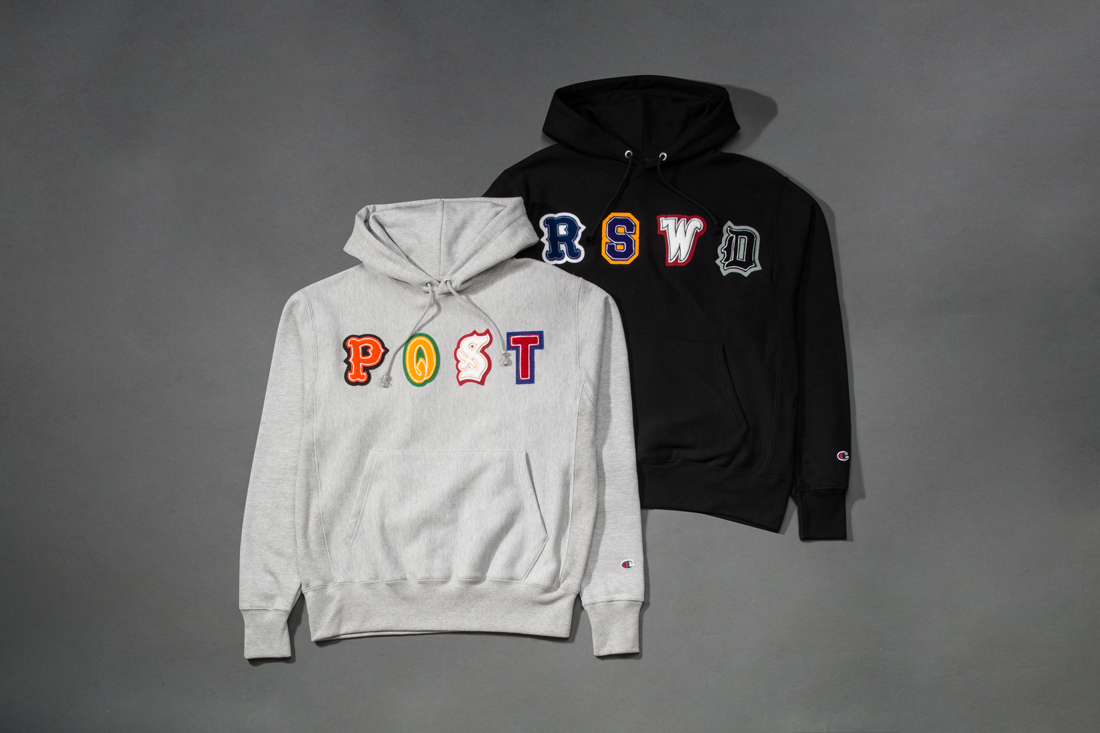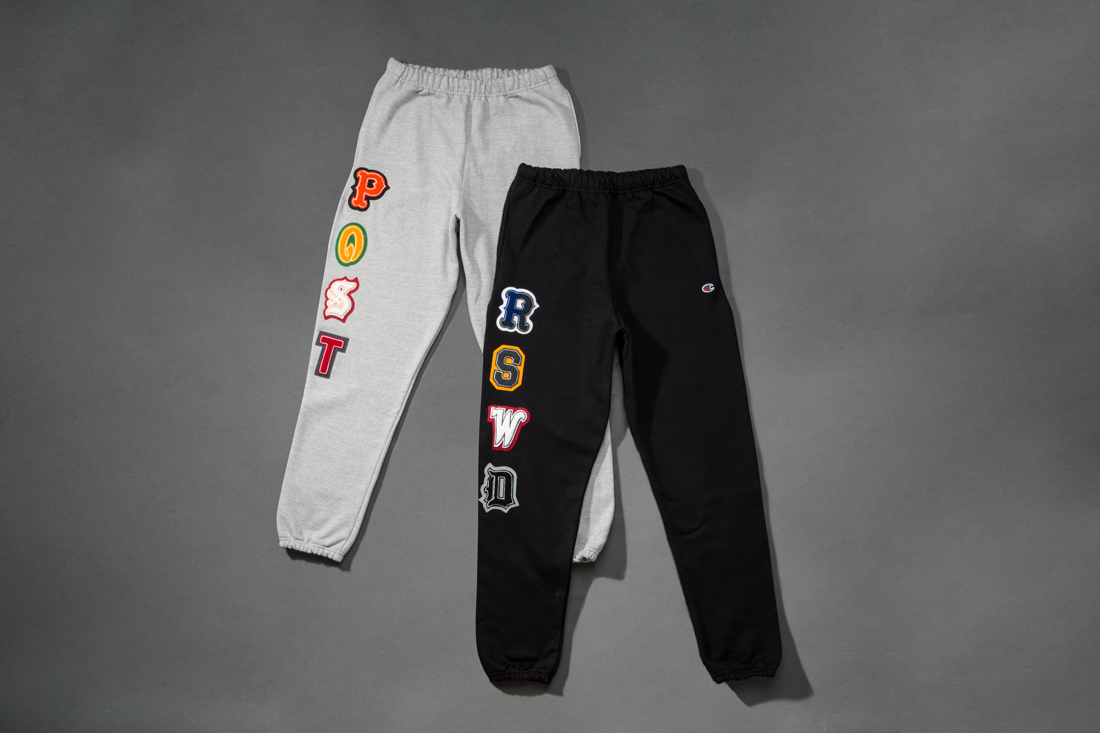 …And a set of Champion Eco-Fleece screenprinted hoodies and T-shirts.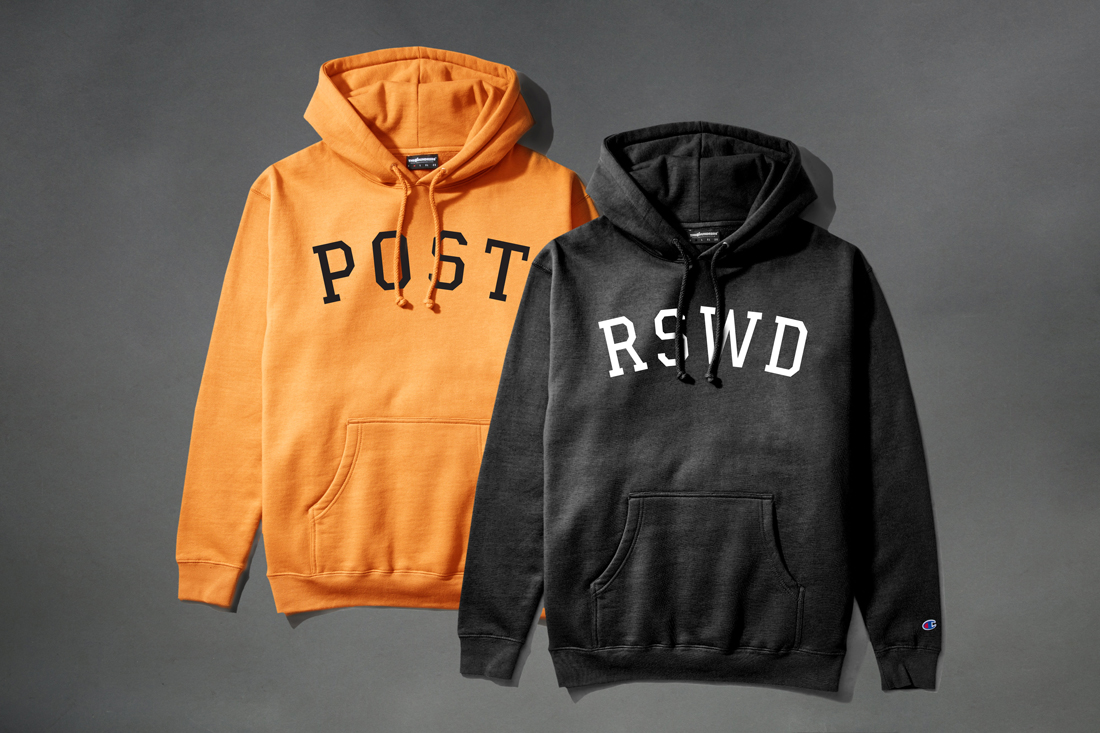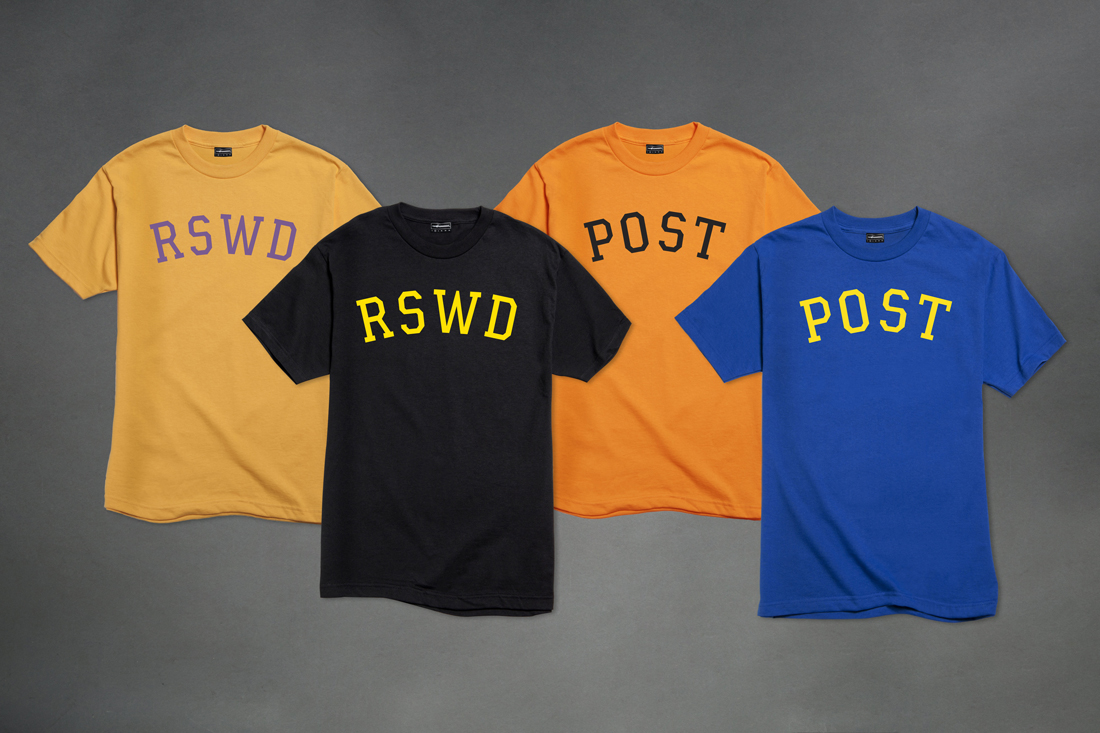 Photos below by Allison Gretchko.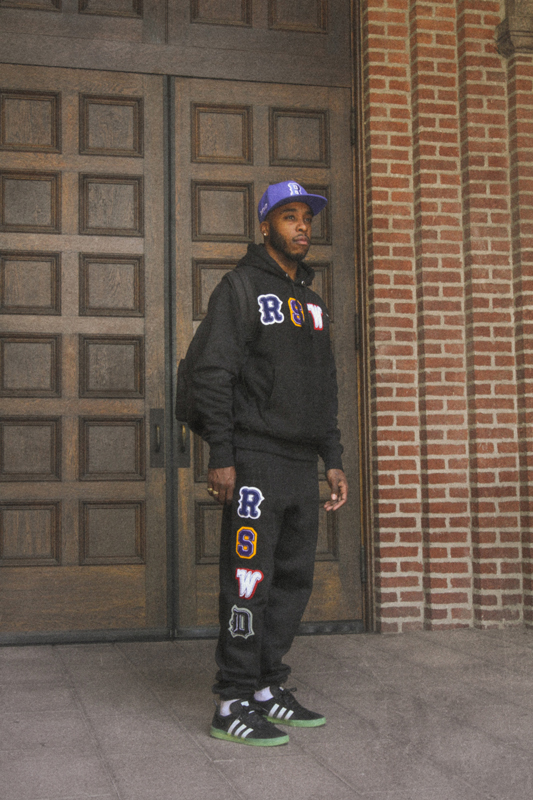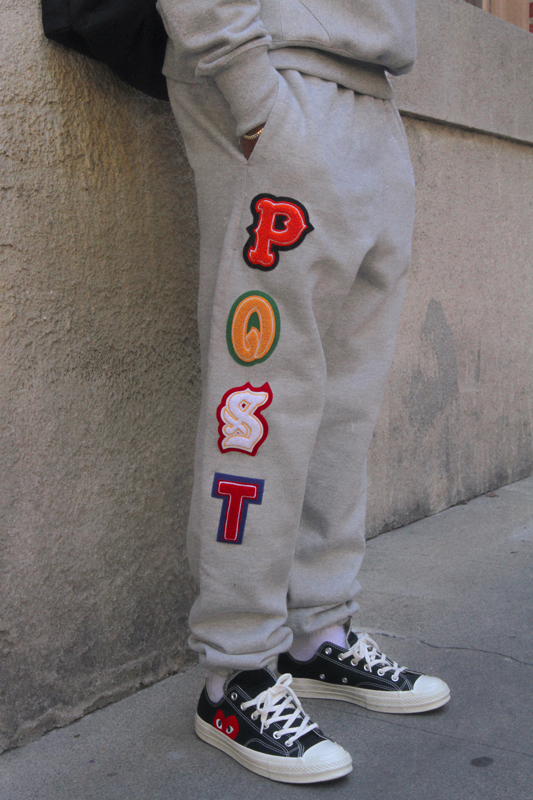 This is a bittersweet one for us, as Bobby Hundreds recently announced the upcoming closing of our storied POST flagship (his favorite out of all our flagships) with an Instagram post:
This will be the last Rosewood Collection available at our beloved store at 585 Post St. so stop by if you're in San Francisco before the end of the year to pick up a rare shop piece and represent. Like Bobby Hundreds, our co-founder and CCO said:
"If you're a The Hundreds fan and have never stepped foot inside THSF, you're only getting a part of the story."
To give you a picture of how special and truly ambitious the concept behind POST is, the shop is constructed from concrete molded to the shape of rocks from the original quarry where California's Gold Rush began. Literally. Bobby explains that it's a metaphor for the streetwear gold rush in this "Top 10 Reasons I Love THSF" article.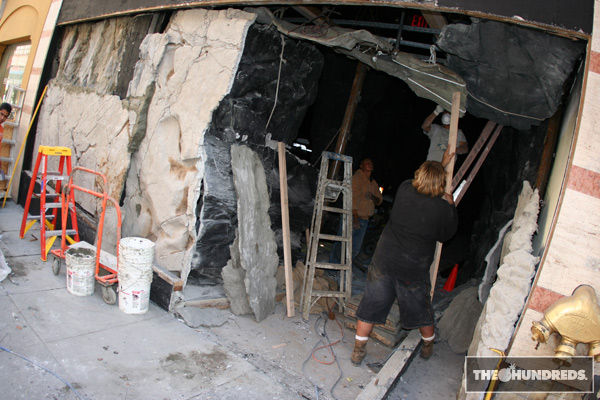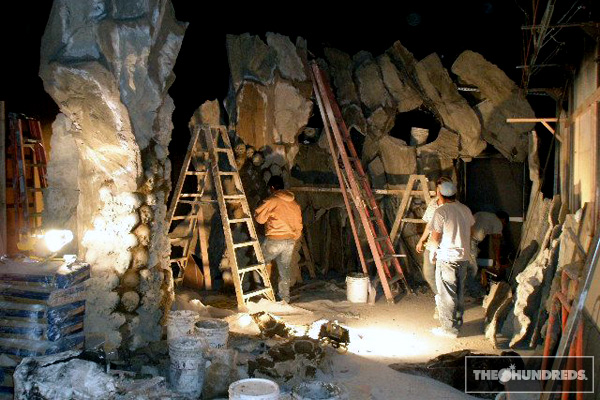 Bobby wanted the experience of visiting the store to be like an amusement park ride—to be completely immersive the way it feels to enter the Pirates of the Caribbean ride or Indiana Jones ride at Disneyland. "A true brand experience," Bobby wrote in a blog post commemorating POST on its 5th anniversary.
Coming from a Disney fanatic and nostalgia diehard like Bobby?Bobby's obsession with '80s films Back to the Future and Roger Rabbit culminated in our collaborations with the two, so you know he went all in.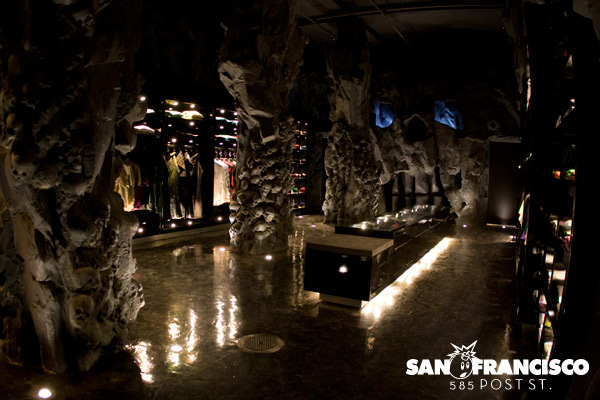 There's a stainless steel, bomb-proof (a nod to Adam Bomb), sliding laboratory door that we actually have to keep open since customers always think we're closed when confronted with a huge metal door: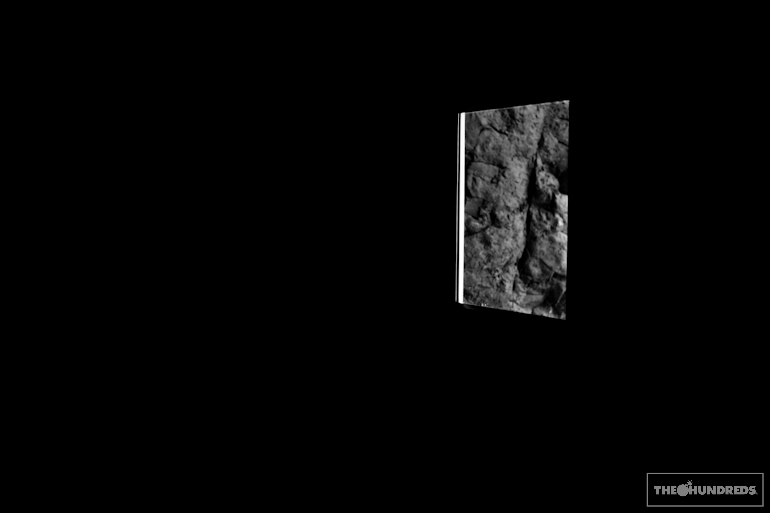 There's homages in the shop to Skull Rock, the home of Captain Hook, and the catacombs.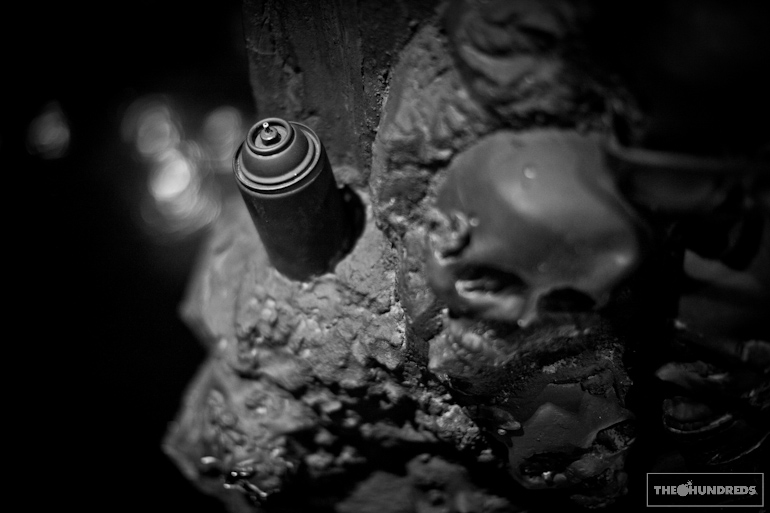 "I know for Ben and I, [THSF is] still one of our proudest achievements."
Opening day in 2008: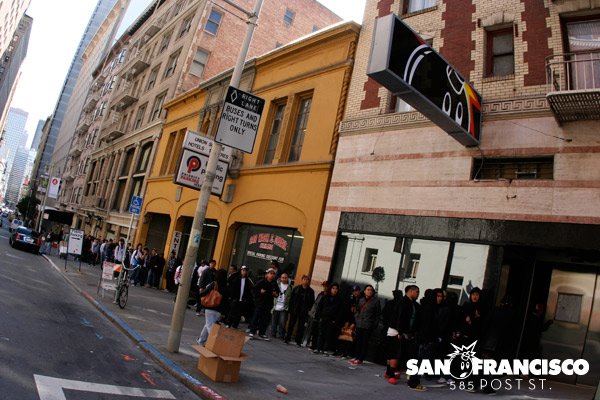 Benny Gold was our first customer: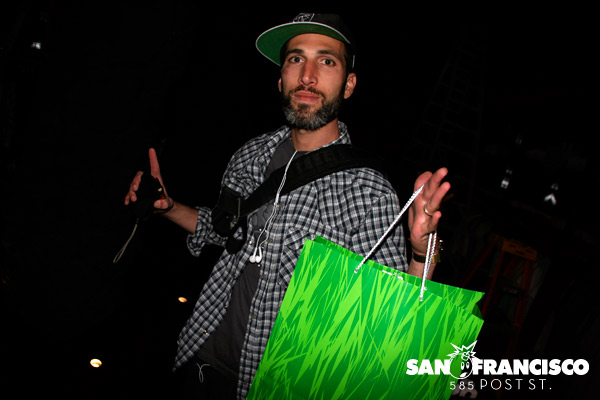 On our 5th anniversary: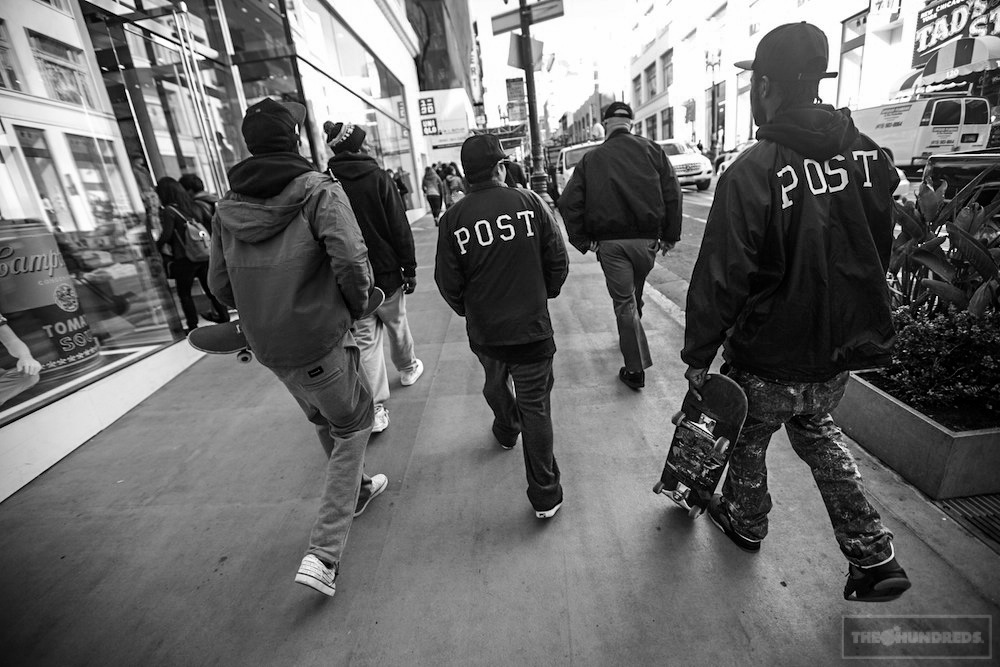 "We've learned so much from it, the good, the bad, the ugly. It was intended to be so much more than just another Streetwear boutique."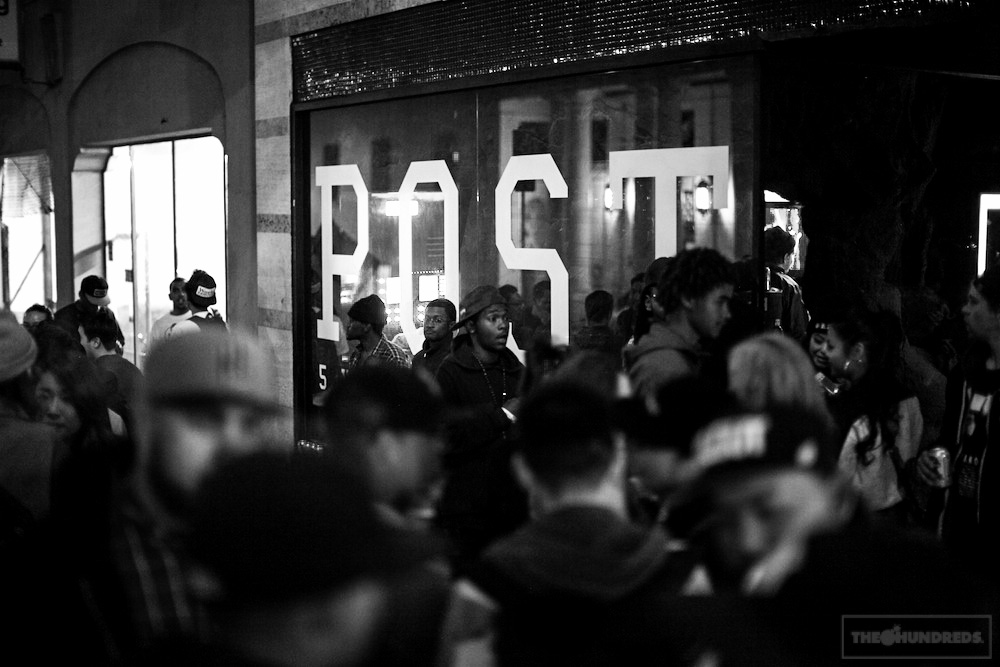 "It was supposed to be more of an amusement park ride – a true brand experience – than a run-of-the-mill retail store. Art schools and architecture classes take field trips to THSF because of its bizarre buildout. I've traveled the world and still have nothing to compare it to."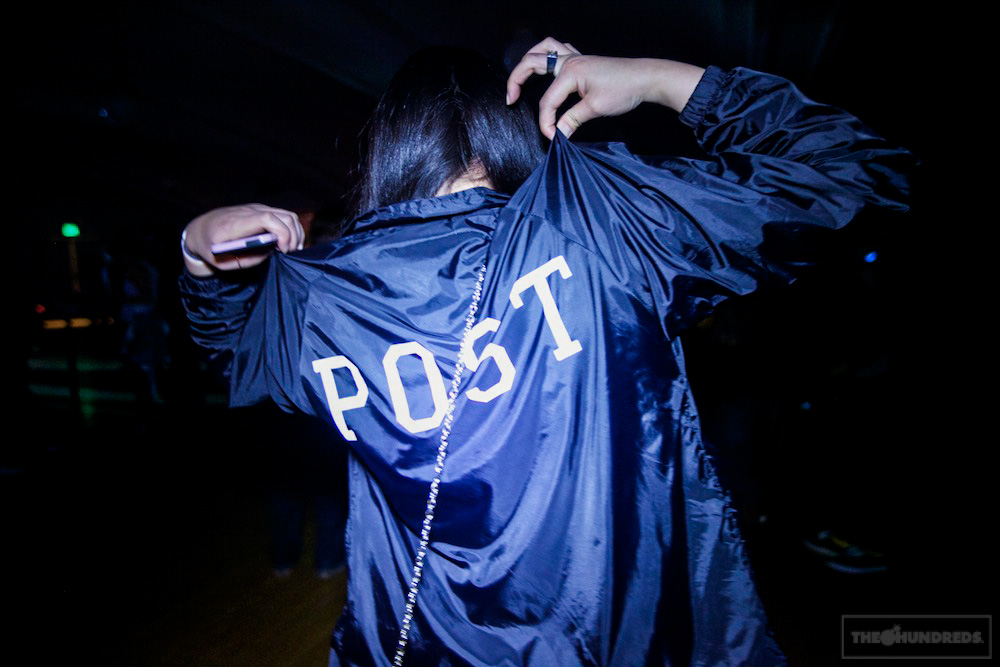 "I'm sentimental about THSF because it took so much of us. It took our time, multiple trips to the Bay to the point we had an apartment in the city, it cost us an arm and a leg, we were young and hungry and dreamt so insanely big to come up with something like this, and have the balls to do it without thought of dollars and sense. THSF means a lot to us personally and to the brand and company as a whole."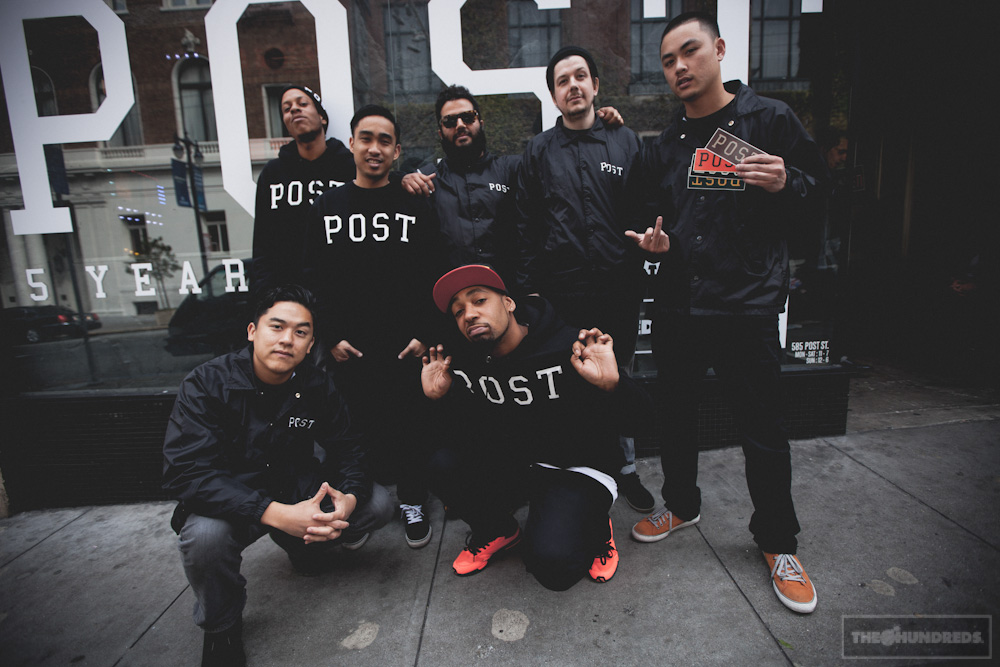 So while The Hundreds is a Los Angeles brand and we often talk about our Fairfax flagship RSWD, it's time to give a last hurrah for POST and the amazing crew that runs the shop.
***
Lastly, to give you a refresher of RSWD if you're new around here, here's a classic video of block regulars telling their favorite stories about the flagship n celebration of our 5th anniversary back in 2012. Spot the new icons of our current culture looking young as hell: