THANK YOU to everyone who came out to Tuesday's second-ever The Hundreds EAT MEET at The Oinkster. It was a blast – you can see the photo recap here. We appreciate everyone who came out to join with Ben and Bobby Hundreds and members of The Hundreds' fam in celebration of our community and love for food. Watch the video recap below:
#TheHundredsEatMeet
The night started off with the The Oinkster's signature pastrami sandwich with cole slaw, then topped off our almost-full bellies with a tender BBQ pulled pork sandwich with onion rings and house made ranch dressing, and finished it sloppily with the comeback of the The Hundreds X Tapatio's Sloppy Tío, paired with Belgian fries and chili fries. DAMN. And if you were wise enough to save your stomach for it, you finished with a deliciously smooth PB&J cupcake. Attendees also got a custom tote bag, exclusive T-shirt, and copy of The Hundreds Spring/Summer 2015 Magazine.
Following the successes of our year-old photography community gathering called The Hundreds STREET MEET, it was only a matter of time before we came up with EAT MEET. Food love has always been an integral part of The Hundreds lifestyle, and we're surrounded by friends who not only are die-hard foodies, but who are killing it on the global culinary scene. We thought: Why not bring our friends and followers together to celebrate with us through social gathering and delicious food? EAT MEET is a private dinner for our community – and an opportunity to break bread with Bobby, Ben, and the rest of the The Hundreds family at one of our favorite restaurants in the city. Keep an eye out for the next!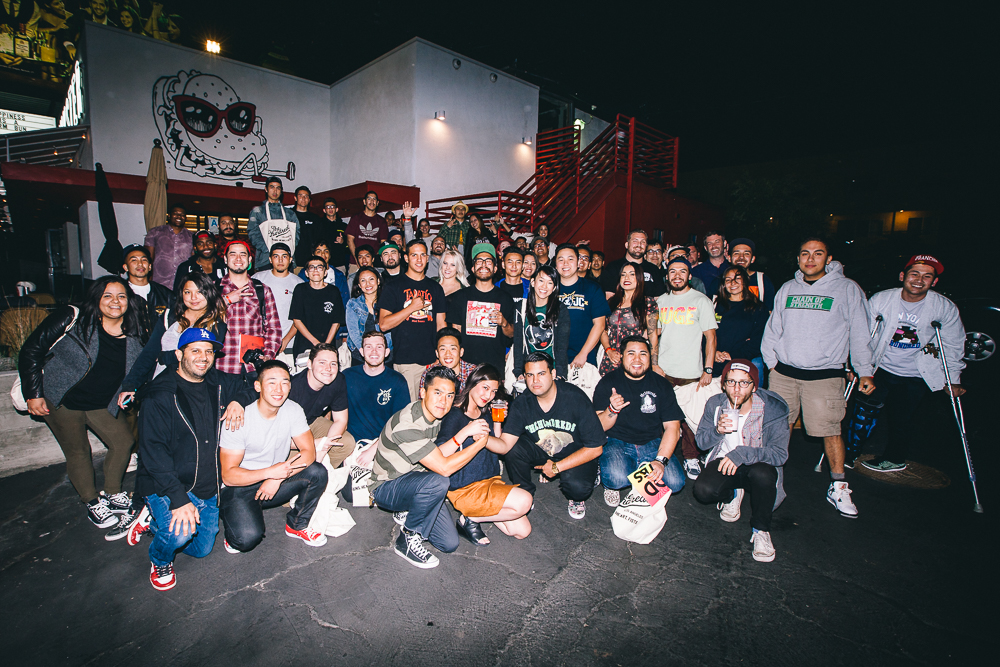 Watch our inaugural Eat Meet at East Borough here.