UPDATE: A few hours after the handy cam footage of the trailer was released, Zack Snyder, being the boss that he is, released the HD trailer and basically nullified everything negative mentioned in the following article.
Okay, so apparently April is national nerd appreciation month because we got a Star Wars trailer, it's my birthday month, and a brand-spanking new Batman Vs. Superman trailer that we've all been waiting for. Which naturally means thousands of haters flocked to be the first against something new. But I'm here to tell you DON'T LOSE FAITH. 
We got another year for this to come out, this is a teaser, they never show anything in teasers. In fact they may have shown too much!
I'm digging it – ethics behind Superman/possibility of an introspective Superman instead of a brawler? DOPE. Disgruntled Batman suiting up one last time to challenge the heart of another hero? DOPE. Shot on film. DOPE. I'm wearing a Batman shirt today. DOPE. Some unnecessary God allusions. DOPE.
Plus, you know, it was leaked on a handy cam – you can't hear the chilling lip smacks in the first lines of dialogue, you can't see the the dark outlines of the looming clouds, no undertones of bass, no blaring strings, couldn't hear the pitter-patter of the rain drops in the final scene. Even the silences have a hum. You can barely make out the eye light of the characters, yada, yada, yada. I WANT MY CHAIR RUMBLING.
Also, the director has proven he's better with ensemble casts than a lone super hero, so MAYBE it'll be tolerable (see Watchmen, Dawn of the Dead, 300, Legends of the Guardians, IGNORE Sucker Punch). Screenwriters are pretty on it too, I think they'll capitalize on the idea that super heroes are the only people who can take other super heroes into some poignant, interesting places. A villain can only do so much, civilians can only do so much, another super hero challenges super heroes in a way we've never seen on film (besides the Watchmen).
But for real, that bat suit at the end looks like fan art (fart). Even though it does mean he can fist fight Superman, I don't like it. It's literally Batman from the Lego Movie.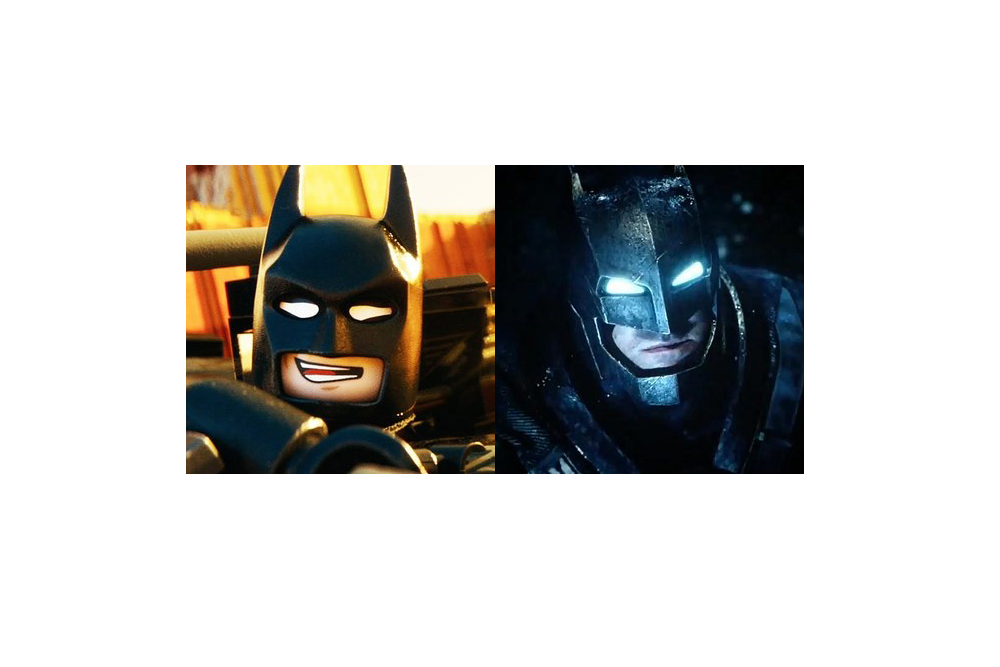 The movie WILL be awful and the trailer was terrible, don't get me wrong, but it won't be boring. The anti-Superman thing could be a game changer, but super hero movies need to stop trying to out-dark the Dark Knight.
DON'T LOSE FAITH YET. This movie lends itself to the prettiest trailers, posters, and art of all time, we just gotta wait until the release date is less than a year away. We haven't even seen Xena the warrior princess – I mean, Wonder Woman yet.
#IBelieveInHarveyDent...Er...IMeanZackSnyder