Our homie DJ Thee Mike B – who we have an upcoming mixtape release with(!) – played at Hard Summer this year and took some disposable cameras along with him for our DISPOSED series. See what he wrote and shot below:
Hard Summer is always fun. This year I was invited to play on Day 1 of the massive LA festival, as Brillstein, my new House alter-ego for Jesse Rose's Play It Down label. I was dumb excited to play on the main stage and do one of the first ever Brillstein DJ sets for such a big audience. Sharing that very stage with A$AP Mob, Diplo, and Skrillex and countless others.
I rolled in crew deep with Regina (my right-hand), her husband, and my good friend Nate Day, my super homie Theo Barks and of course Tony and Malika, who I try to always have with me everywhere I go.
The Hundreds gave us 3 disposable cameras, which all changed hands throughout the day. Here's a few choice moments that were captured.
::
2 of my best friends, bald men in black tee shirts: Jesse Rose and Theo Bark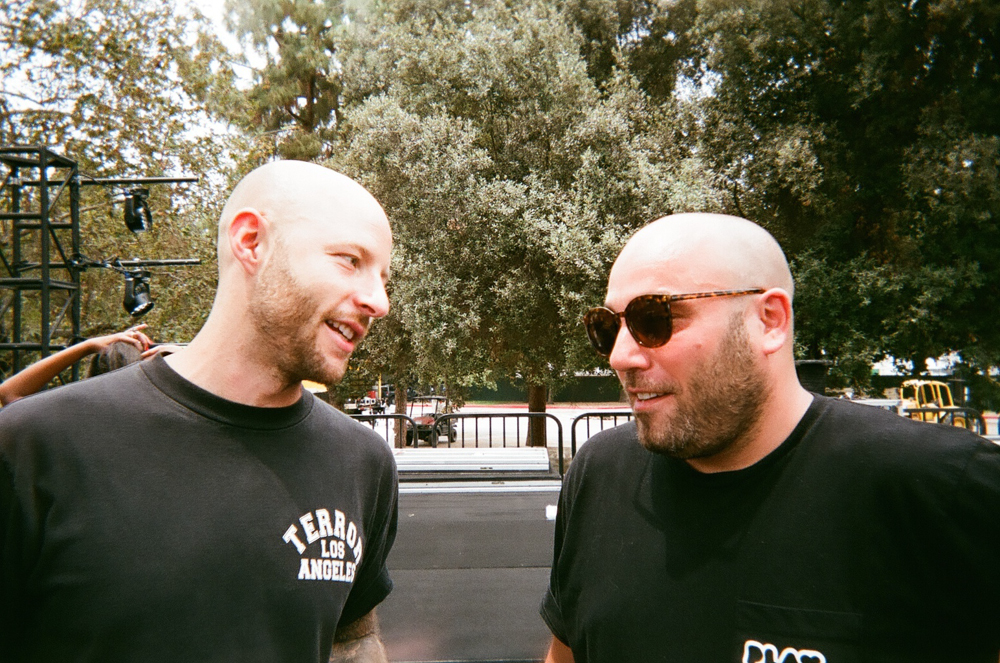 Regina, my right-hand and Laura Dambuleff, super friend and manager of the Play It Down label.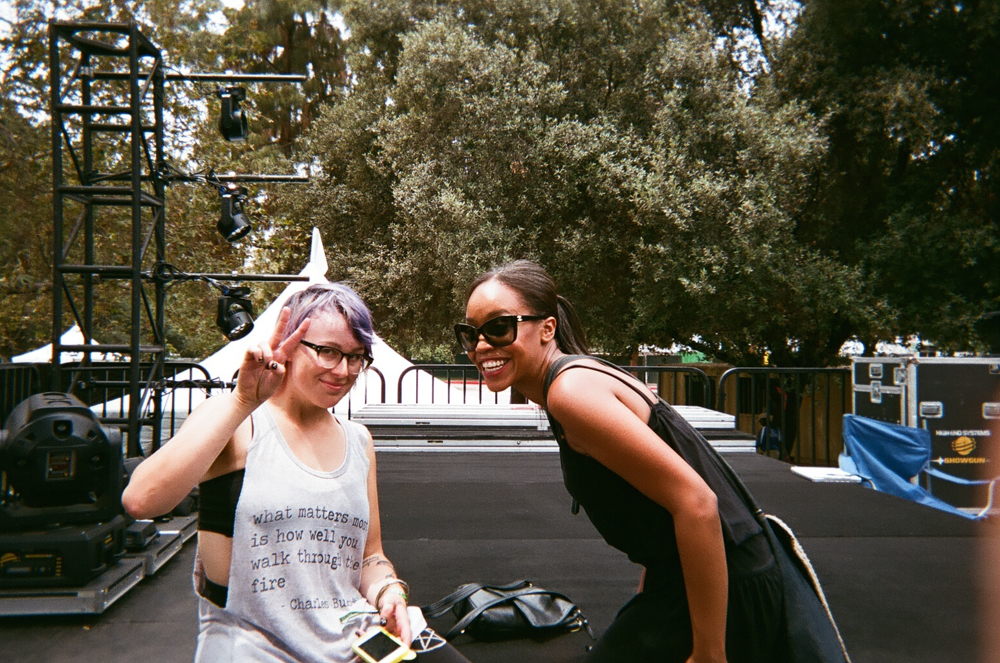 Me djing hella hard.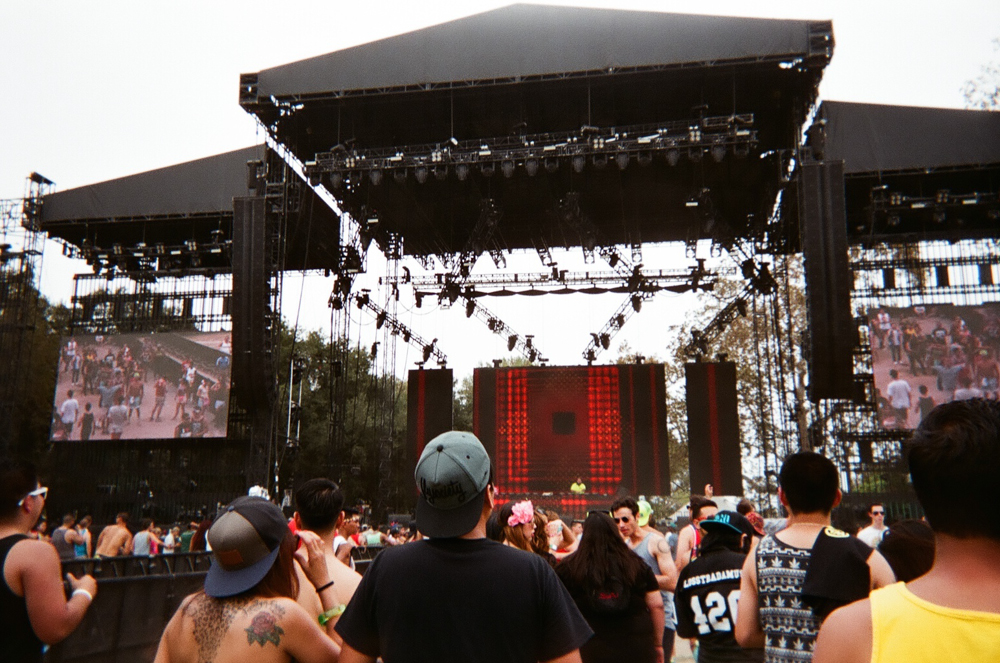 My friend Leroy, who I always run into at big festivals. He used to do the door at a club called Monroe's, where I had a residency from '04-'07.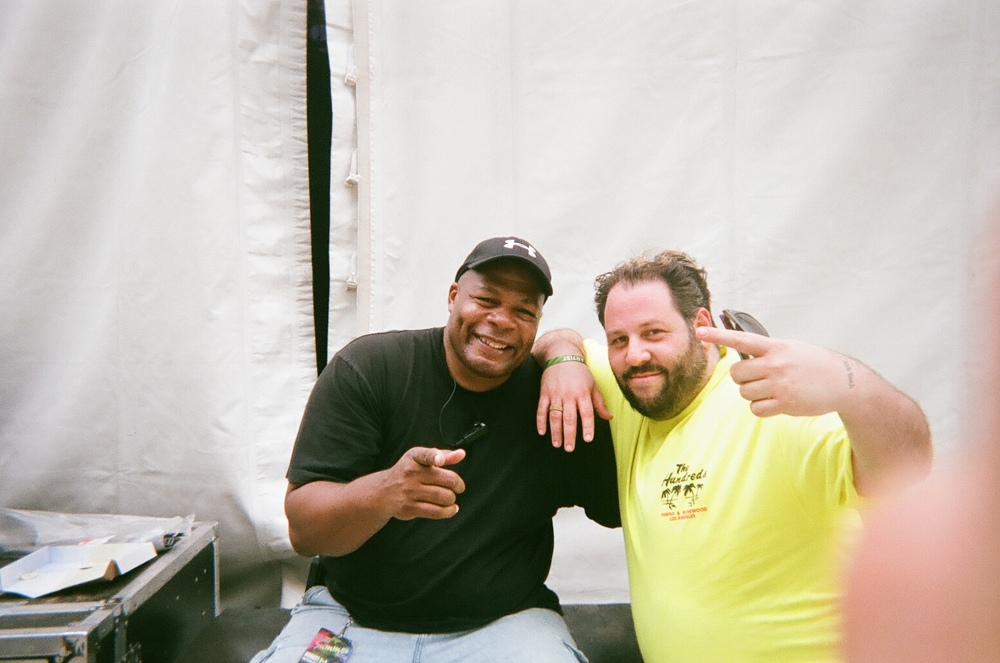 Work "HARD" play "HARD"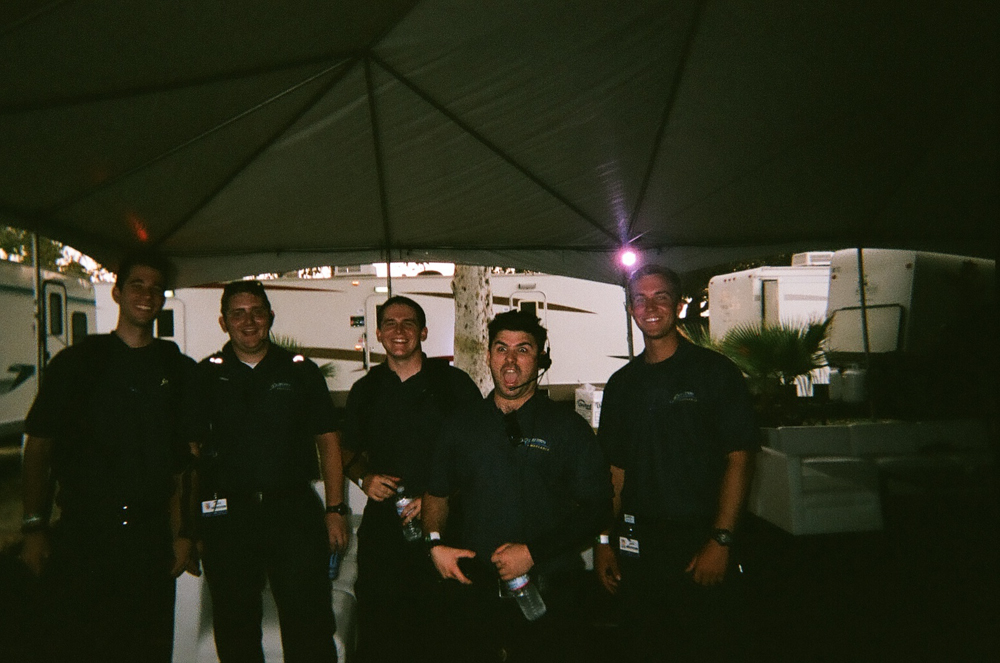 Pusha T on stage, killing it.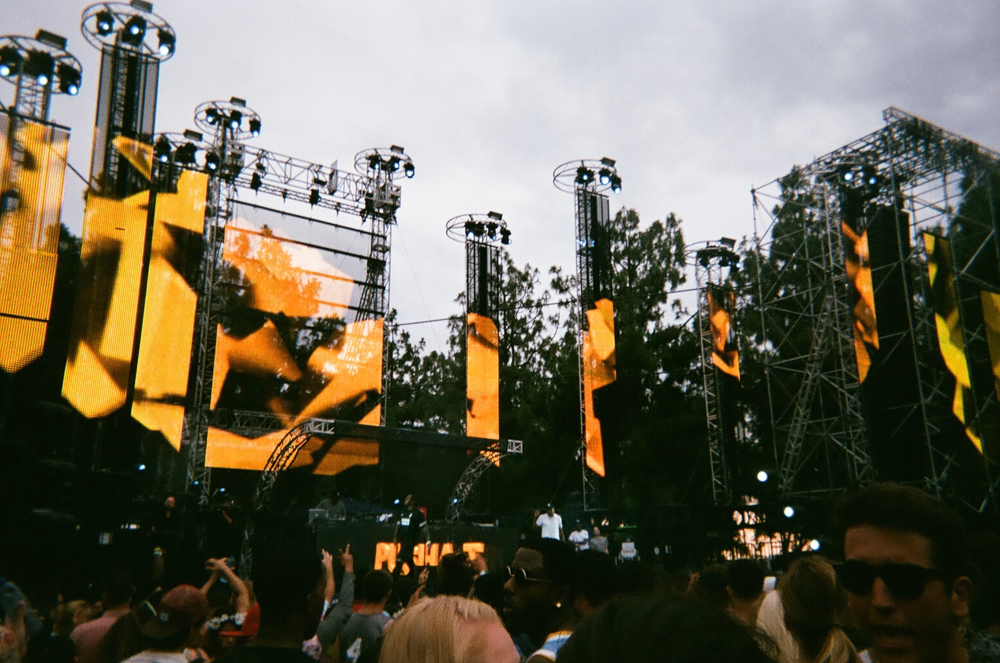 "Wonder Butt" – Regina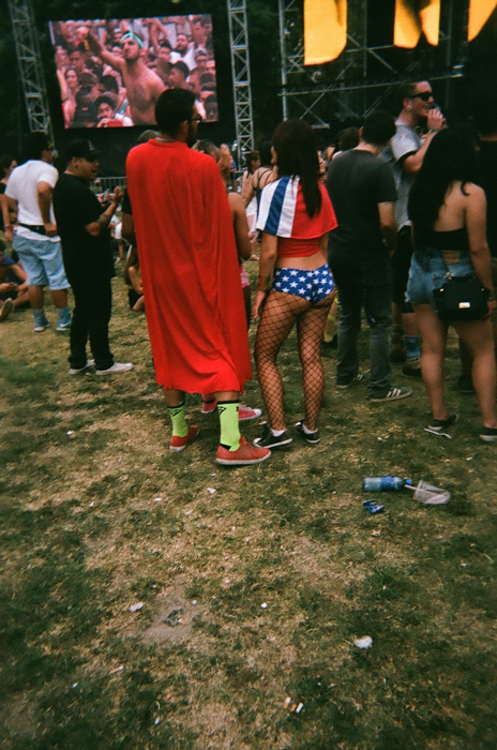 Josh Wink in full effect… It was so dope to meet this living legend and see him play a great set. Incredible.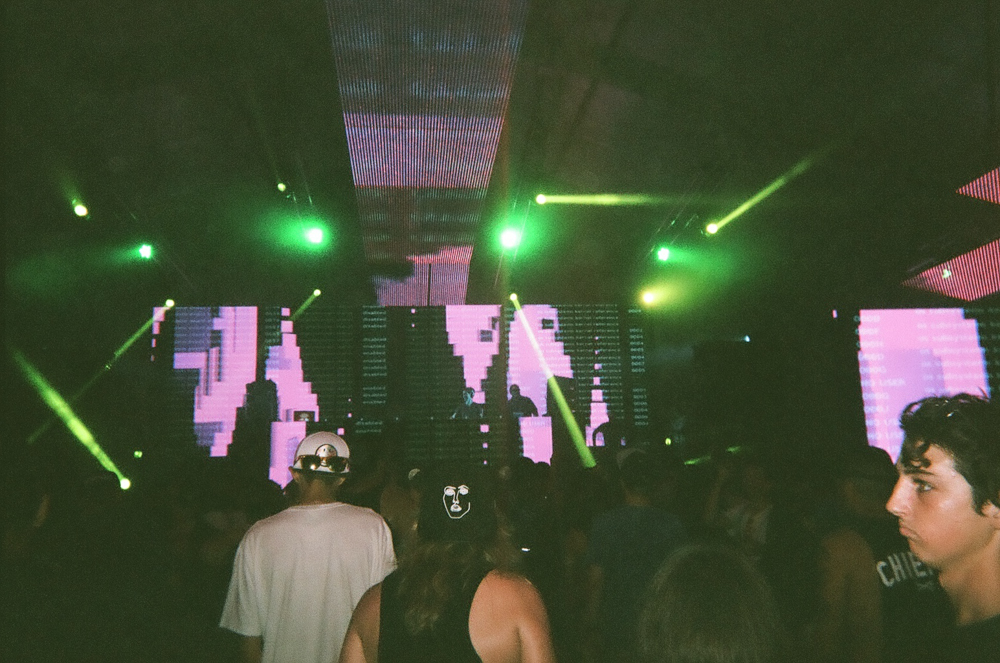 Regina at 11 and 1.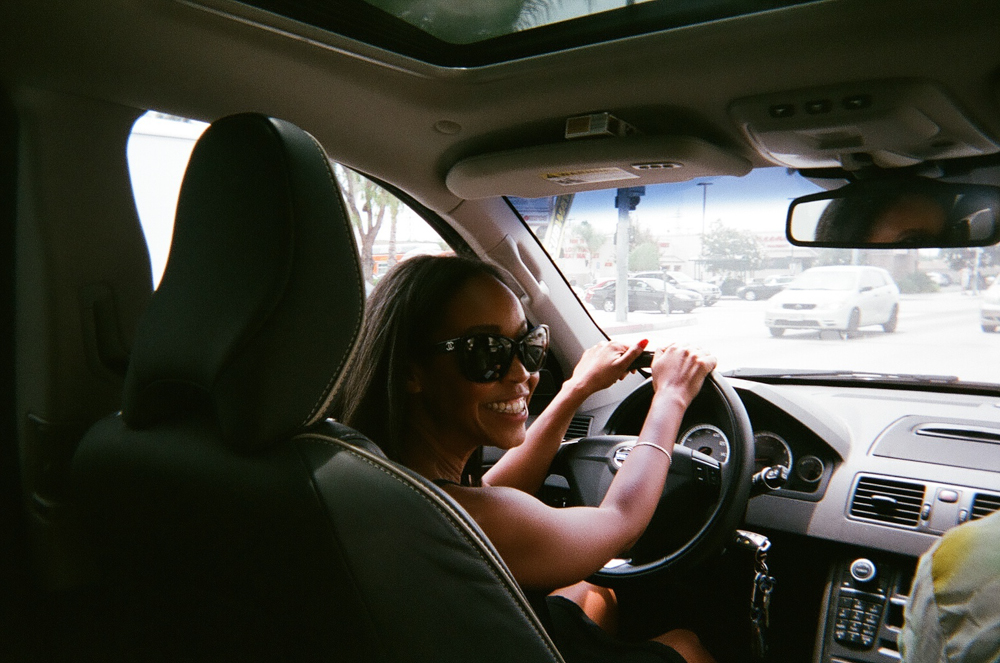 Theo wants his cocktail… fruit!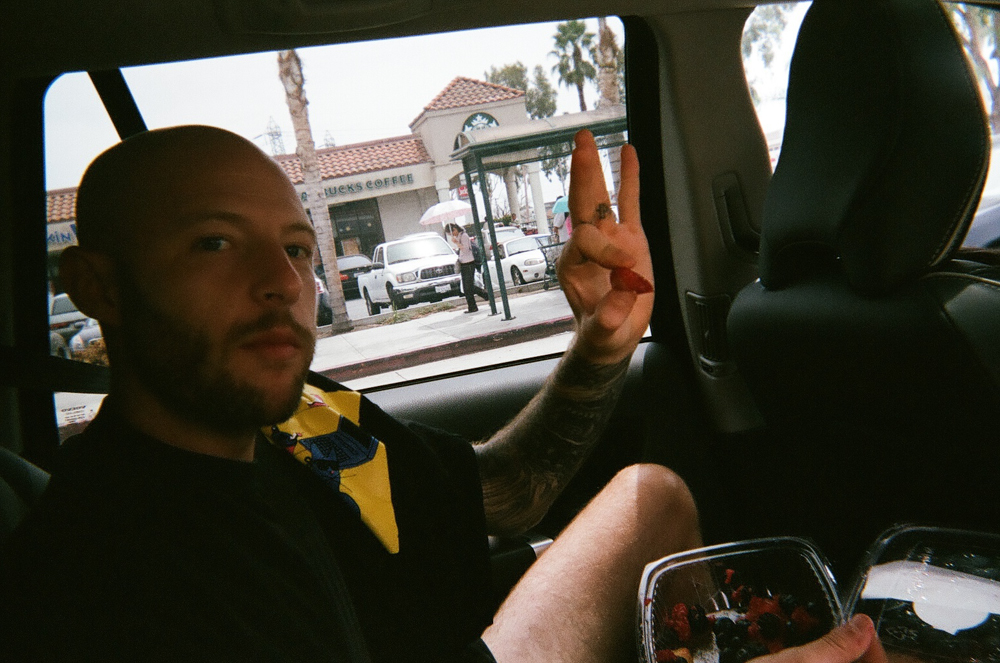 My crew upon arrival. Nate got that juice. We hella colorful!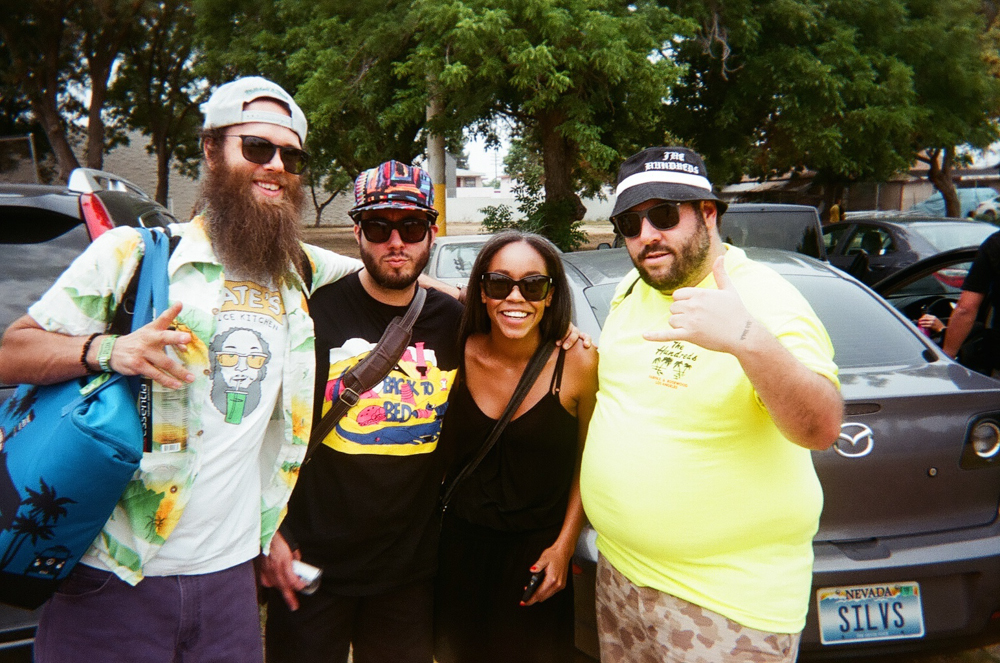 This is Pusha T's trailer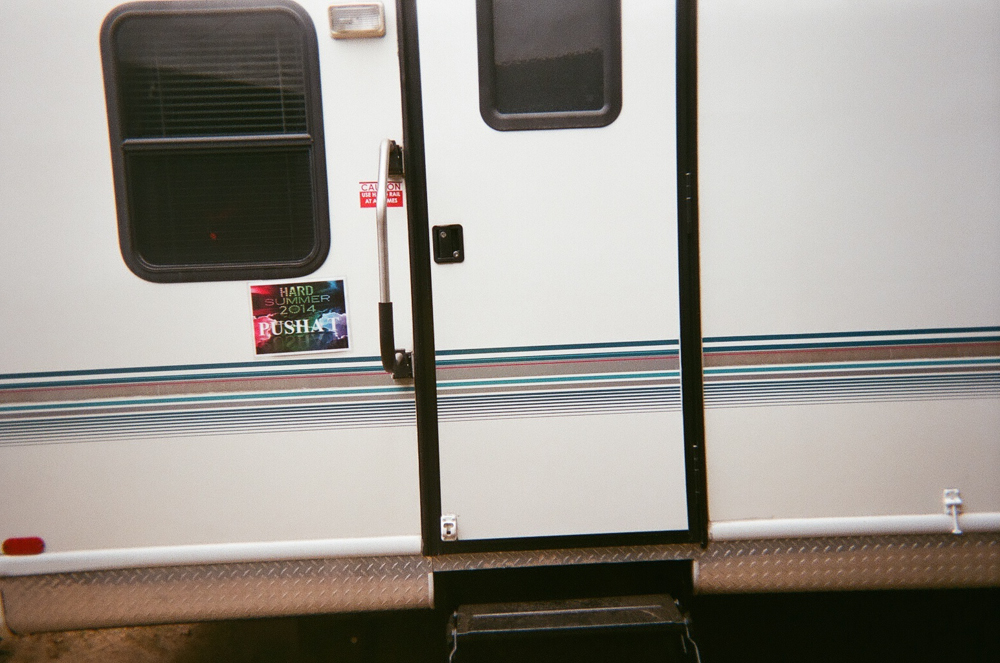 Tony took 1 of the cameras with him while he went on an adventure to find Malika. He found the non-artist entrance to be much more hectic.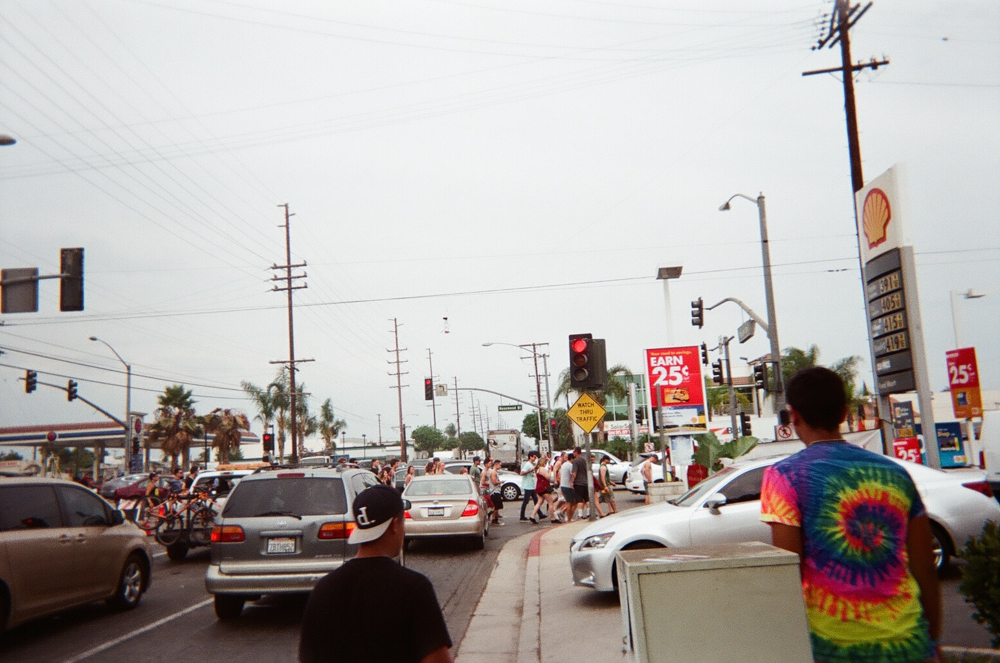 Tony took this picture. She look tall.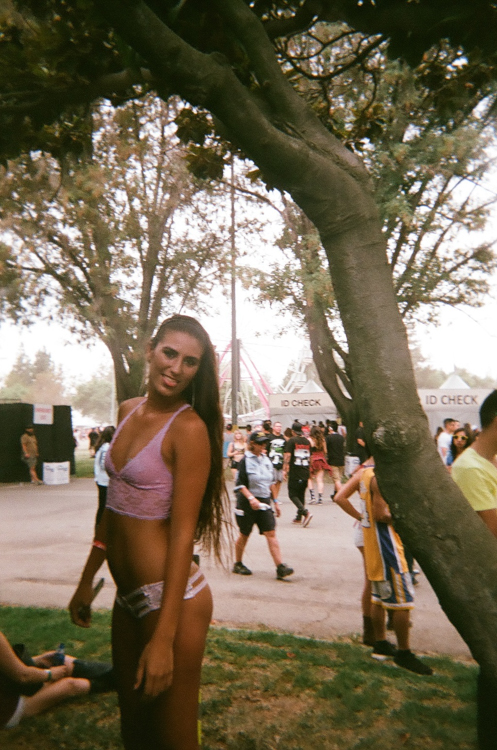 Vaughn aka U-Tern... 1 half of Oliver, poked his head into thee ole trailer.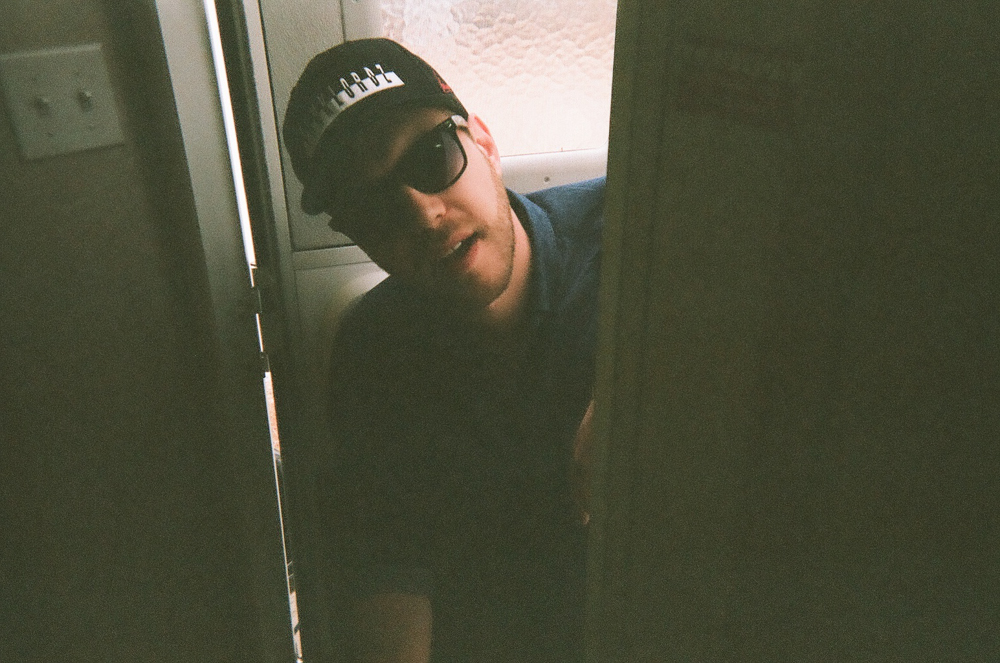 The Brillstein trailer was crunk-tite. Pictured here from right to left: Regina, Oli G (Oliver), Vaughn (Oliver), myself, Guru Singh, Sabo, and Nate.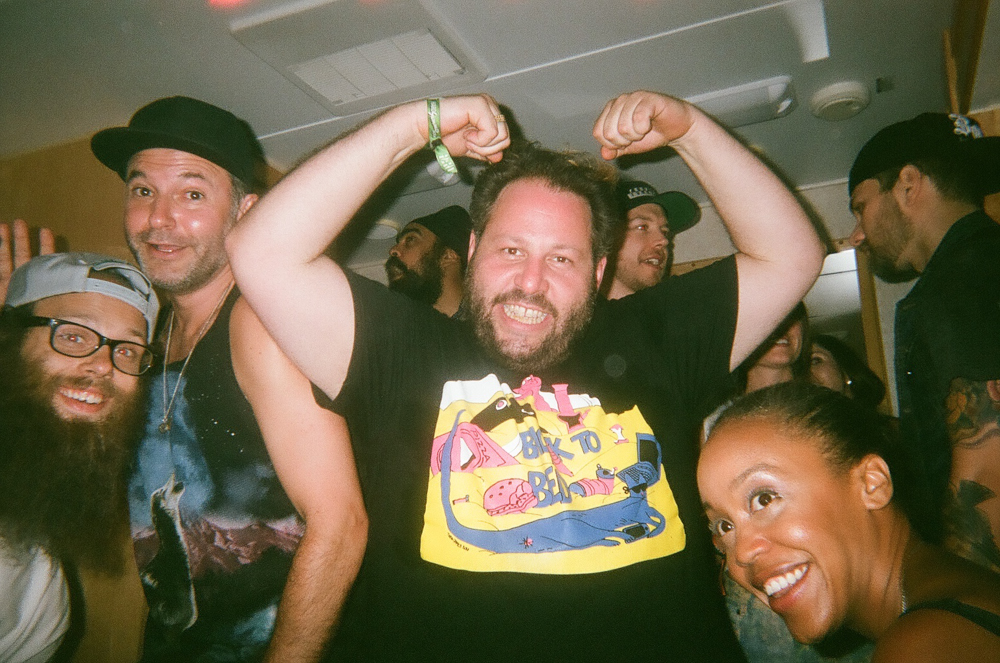 Nate Massive, Jack Beats, a tall man, and Danny United's back.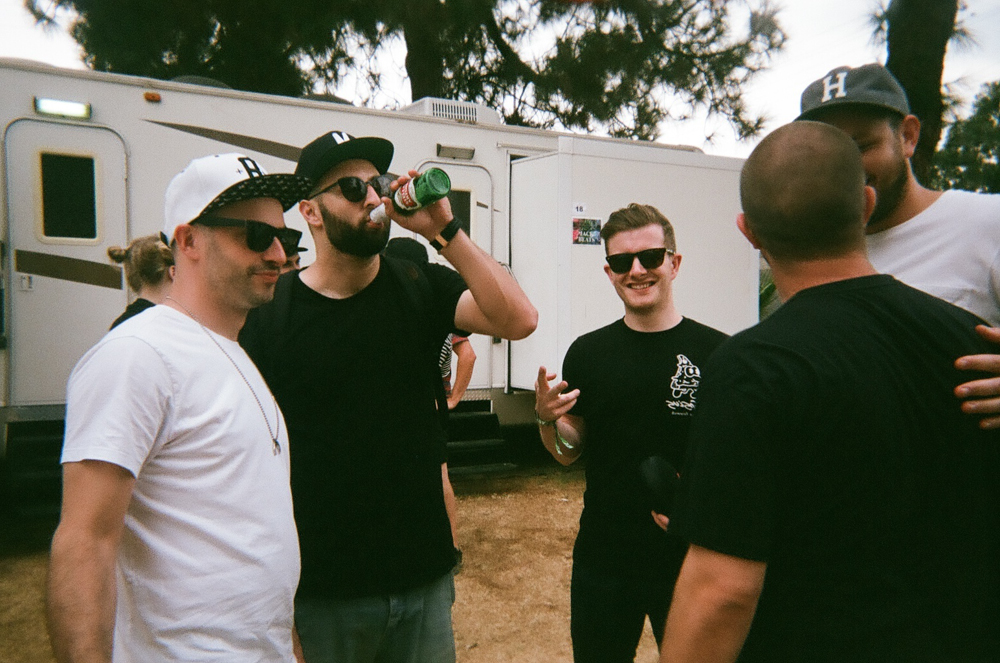 Malika and I ... all about that cart life.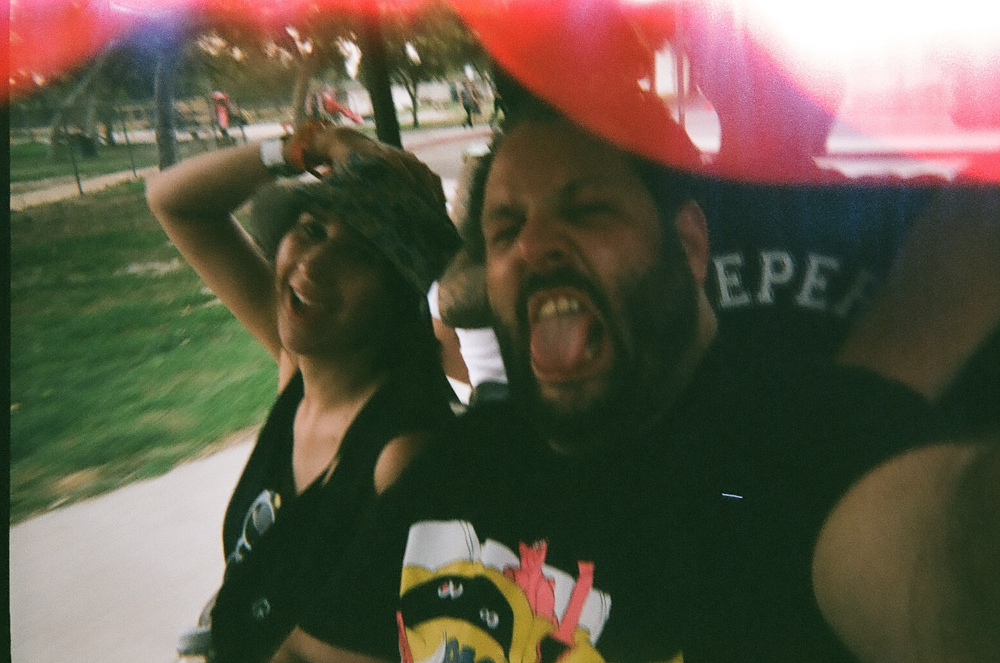 The brains behind it all! A fat shout out to OG Gary Richards aka Destructo. Thanks bro.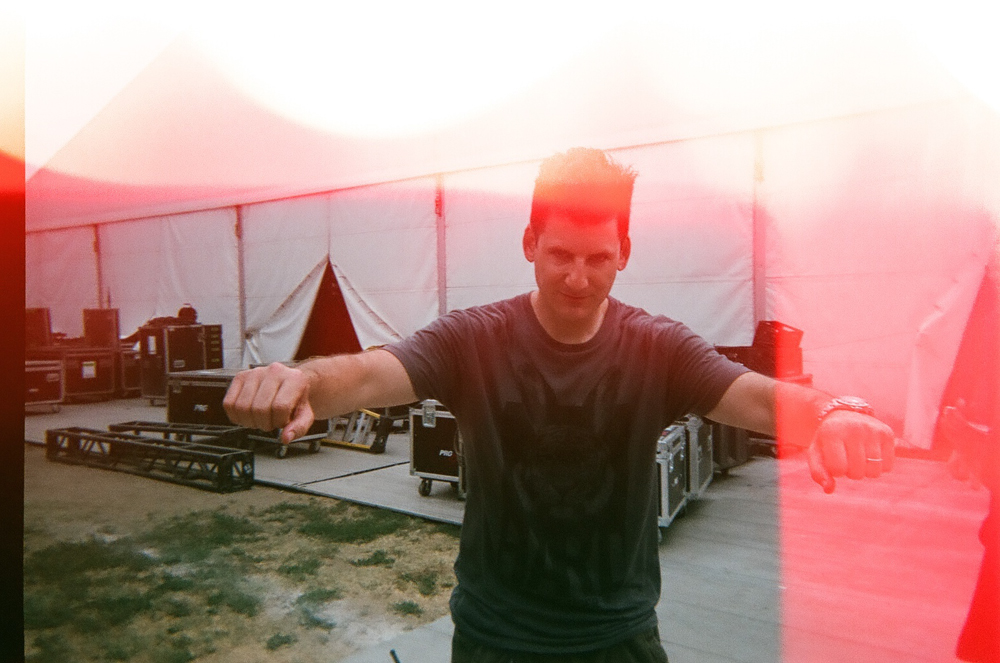 ::
https://soundcloud.com/brillstein
https://www.facebook.com/brillstein