Los Angeles-based photographer David Rivera also happens to be The Hundreds' Special Projects, Headwear, & Accessories Designer. He works primarily with film, and shot our The Hundreds by Aaron Kai campaign earlier this year. This is his photo set from a recent trip to New Orleans.
The humidity was at its heaviest, the air at a standstill—almost tangible—and somehow all I felt was this calmness, taking in this alluring sight. I was leaving the New Orleans Museum of Art; the sky was turning grey as the thickest clouds I've ever seen were running up. Imagine being hot and sweaty with a lightning storm coming at you. Everyone around me had an umbrella like it was normal. The downpour lasted about 30 minutes—with dime-sized drops that, although cooling, could drench you—and I quickly noticed how this city's drainage system could still be a problem. Does it usually rain this hard, and clear up as if nothing happened, while your car wheels are a few inches deep in the water?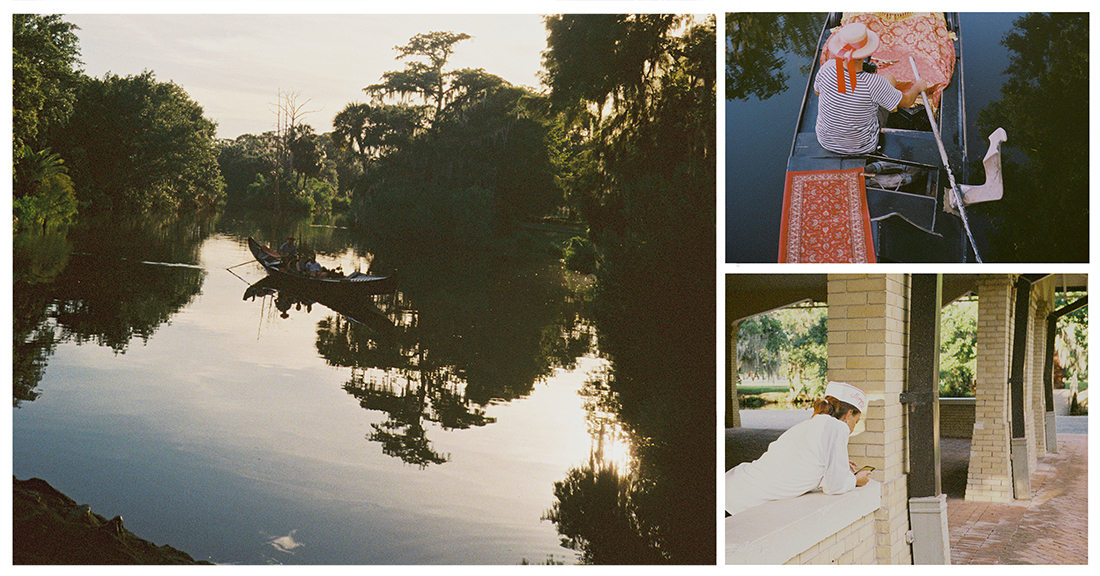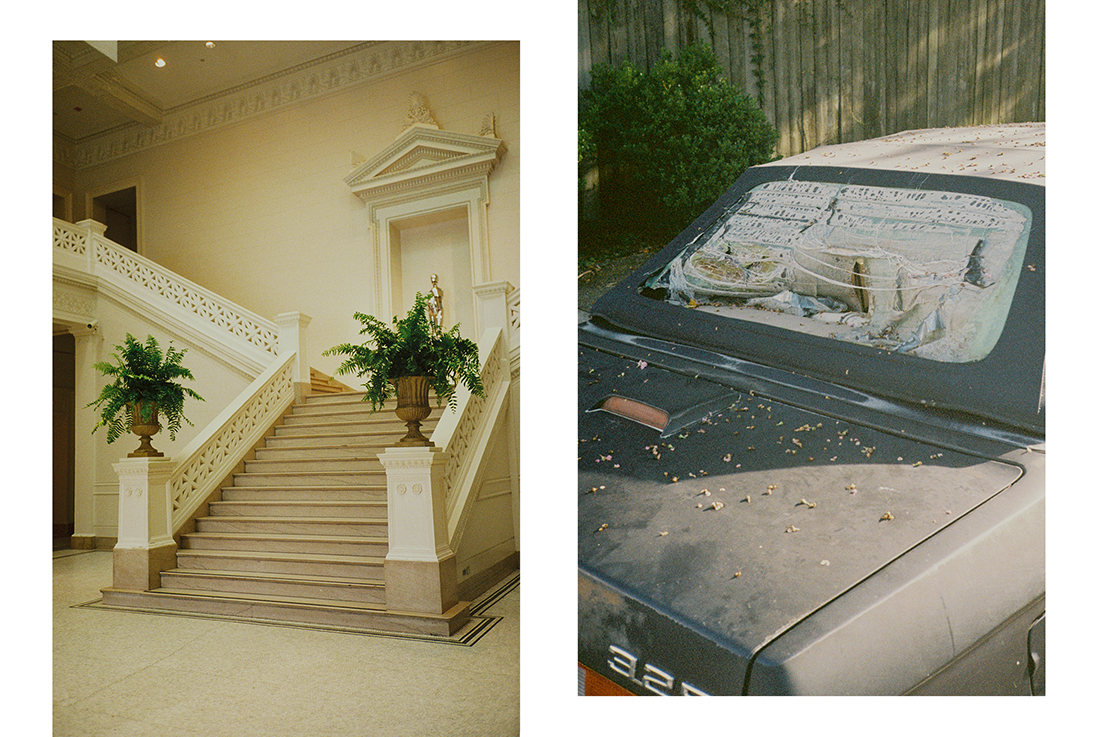 Of course, I tried to do the most walking around the city. That is, until I was told by a local that it isn't too smart to be seen walking long distances in this "town-like" city—it makes you stick out and look like a straight up out-of-towner. Walking in the downtown areas are obviously your best bet to get to feel the energy. French Quarter, Marigny, and Fairgrounds—the energy was live! I'm a huge fan of Jazz and almost every other bar had a live band inside; it felt like a playground. Stopping from place to place, I soon realized all these bands were made up of the same members; by the end of the night, I saw a bass player play in his fourth band. Eventually, we became familiar with each other and I was able to hear some good stories... at least before my 5th drink. After that it's just a blur.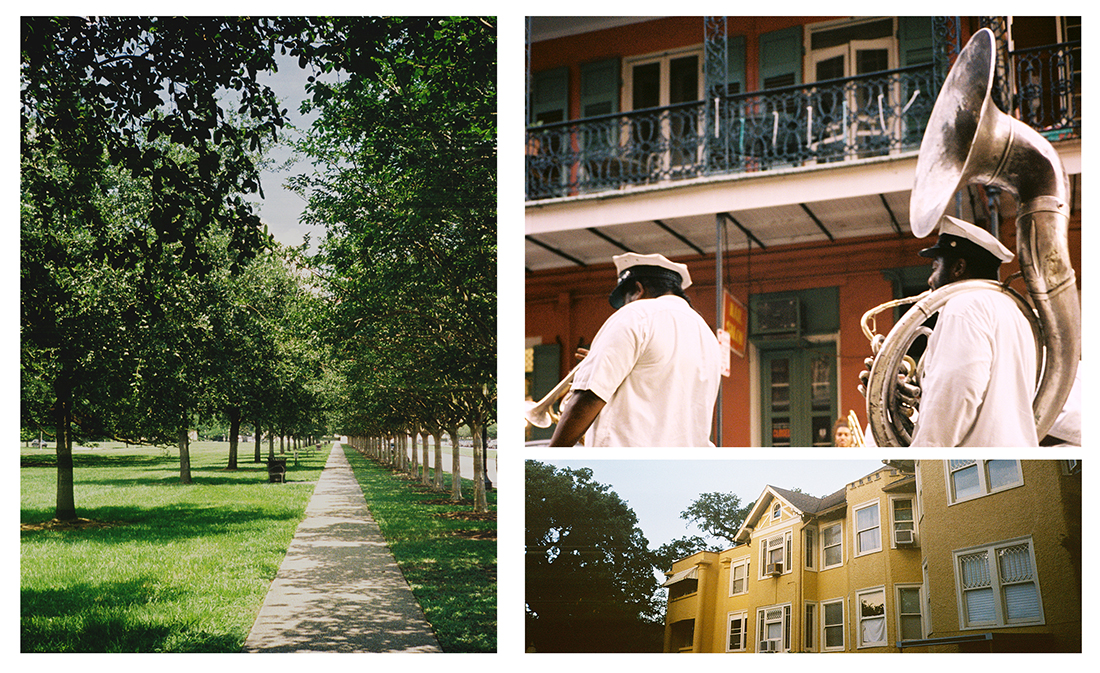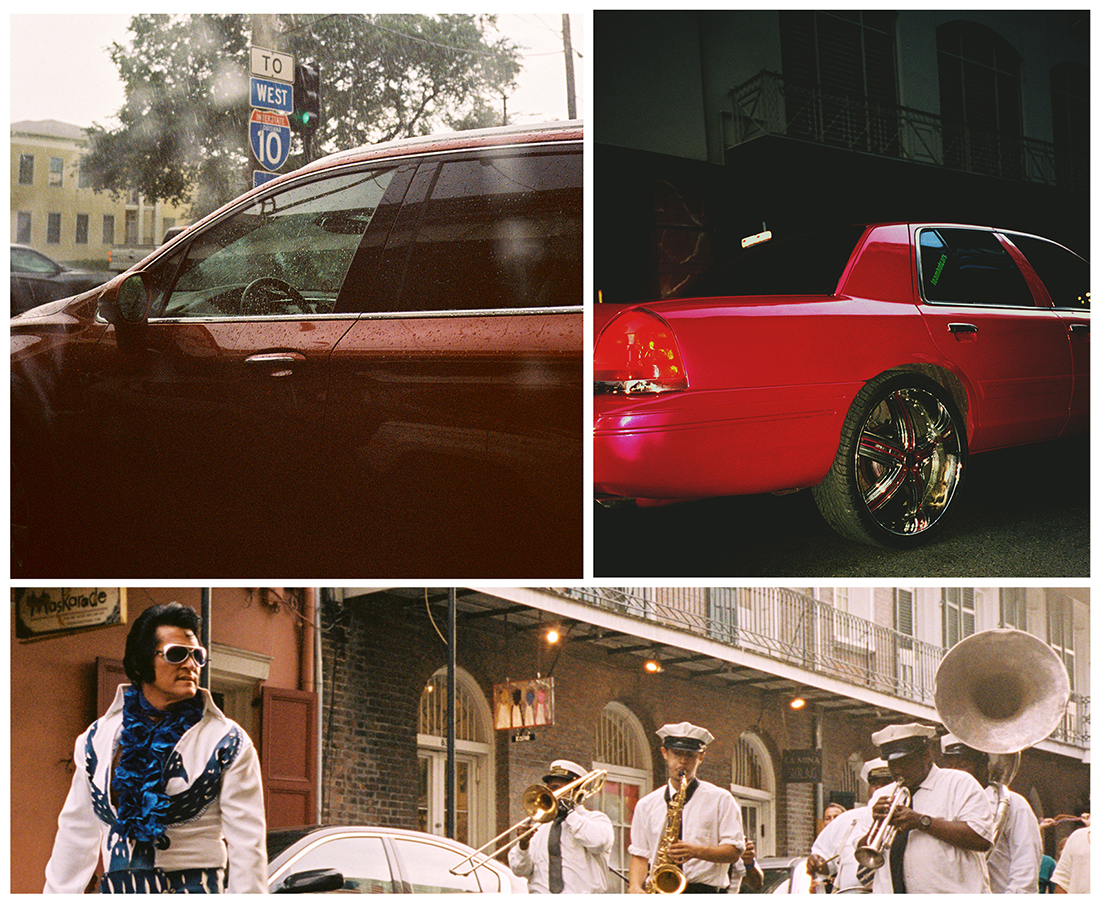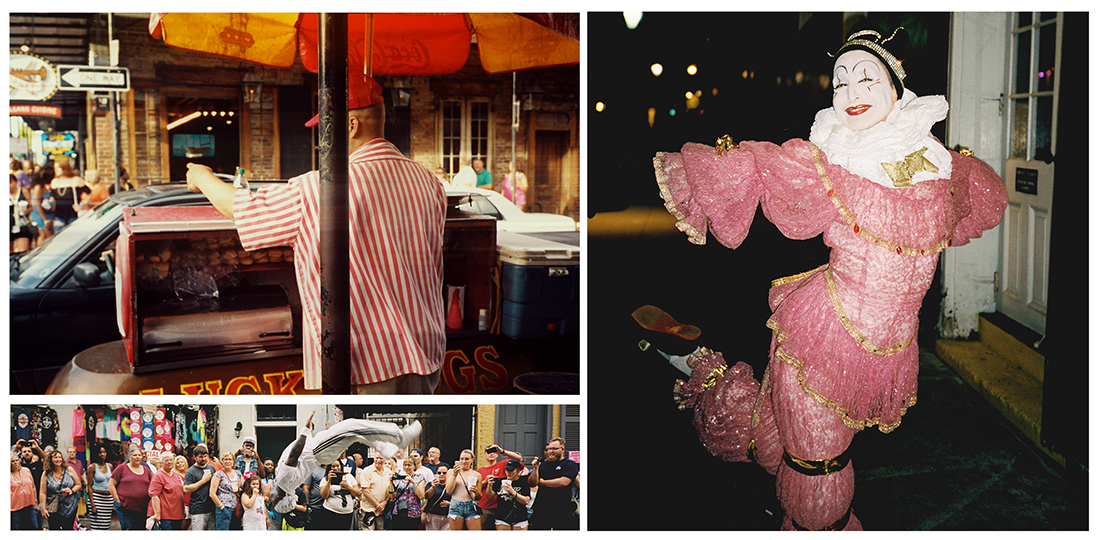 I wanted to get the most of this place when it came to the way of life here. I love food culture. The fish market scene was a completely different experience from the other fish markets I've been to before. I ended up in Westwego and saw the locals' hustle, selling their fish out of an ice chest trying to make their daily bill. I knew I had to see the swamp areas that were located right behind.
I had a tour guide in Westwego named Garrett—born and raised in the area, a real Creole dude. He lived in and around the bodies of water and knew the place like the back of his hand. Something that I didn't realize existed was the heavy French influence that remains in this city. His first language was French; he didn't learn English until grade school. Garrett didn't take a bus to school; he took a small boat to cross the channels. I was intrigued by how thick his accent was and how much he knew of his neighborhood. This man could tell you stories for days—but you're going to have to go meet him for the rest.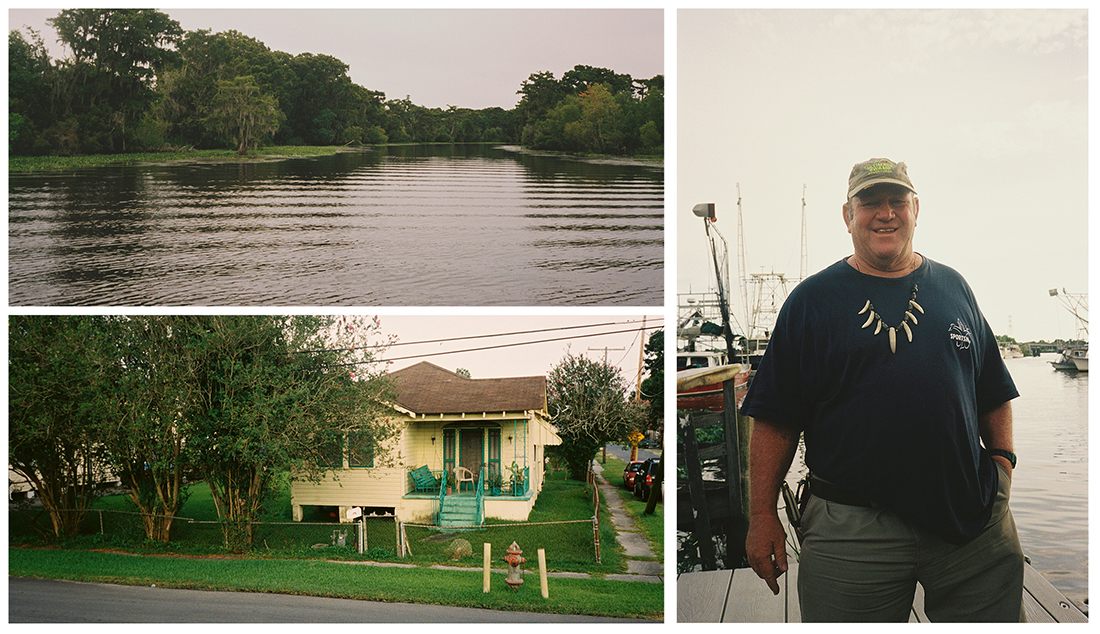 It's difficult to explain what the color of an energy is, how foreign it feels to any other city in the U.S. that I've been to. I heard more than 2 blocks of music all at once: trumpets blaring from one side with a Louis Armstrong imitator over the music, while on the other side you had a DJ dropping on the mic with a "hot new song." There was the sound of a woman's laughter as she swayed in the street, glass of wine in hand, while street performers gathered over 65 people for their next big trick. All of the cultures, ethnicities, and the different hues here in this city… These photos depict New Orleans for you through how I felt and what I saw. These are my colors of energy.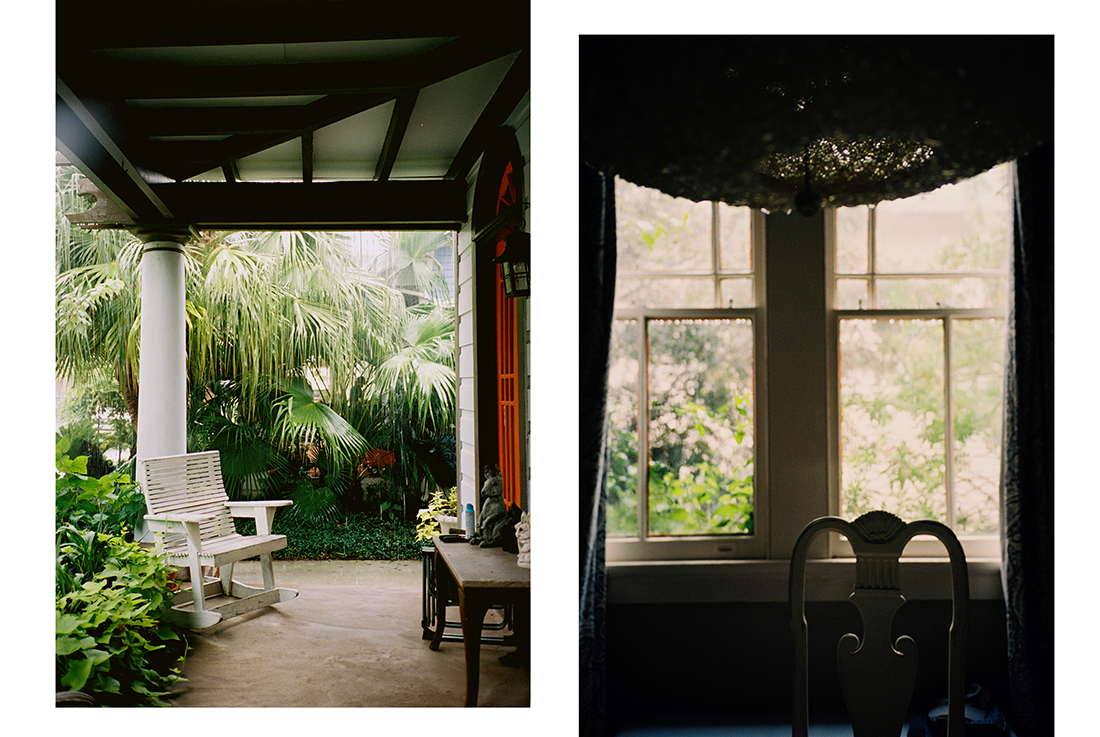 ***
It took many years for New Orleans to recover from the destruction of Hurricane Katrina. In light of Hurricane Harvey's devastating effect on southeastern Texas, please consider donating to the Red Cross here or a charity of your choice.