The Hundreds is excited to announce the release of The Hundreds by Aaron Kai, available in limited quantities at The Hundreds flagship locations, select retailers, and in the Online Shop starting today, March 17, 2017.
The Hundreds and Hilo, Hawaii-raised artist Aaron Kai have forged a creative union rooted in mutual respect and friendship since 2014. When we met, we interviewed him and learned about how growing up, Kai used art as a form of escape, sketching wave-like shapes in class to reminisce that morning's surf. Soon after, he painted a massive mural at The Hundreds Homebase, and due to his creative fervor and unique eye for color, his career took off. Today, the Los Angeles-based 27-year-old artist is known around the world for his signature waves and singular take on pop art in bold primary colors. He currently has installations in Paris, 6 countries in Asia, and a handful of states stretching across the US.
The Hundreds by Aaron Kai is the second part of a collaboration long in the making. The collection features direct embroidered Aaron Kai iconography designed by the artist, appearing on an MA-1 bomber jacket, denim shirt, hooded pullover sweatshirt, straight leg denim, T-shirt, and unstructured snap-back cap. Additional highlights include an all-over print T-shirt a bygone era of Streetwear Aaron & The Hundreds grew up in.
The collection is available at flagships, select retailers, and the Online Shop.
Lookbook shot by @davidrivera, styled by @kaemi_. Models: @zairamichelle, @2rrey.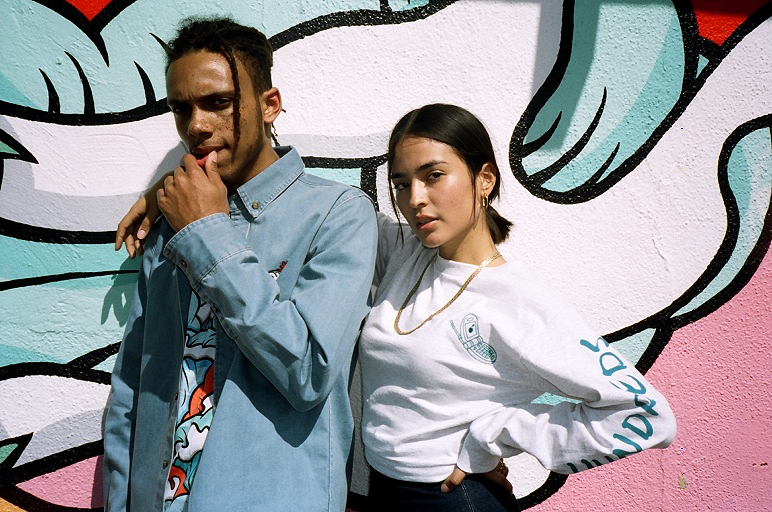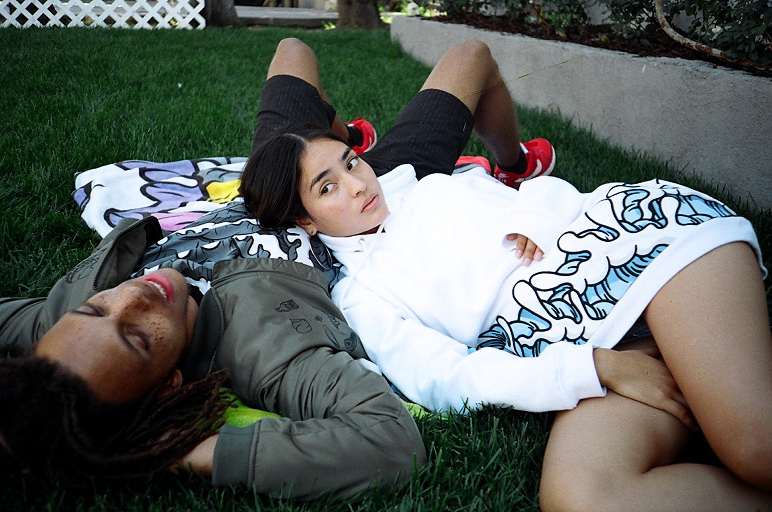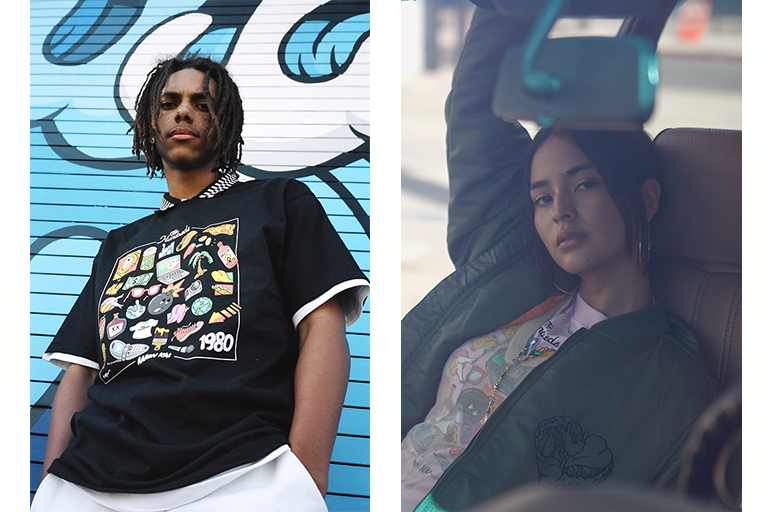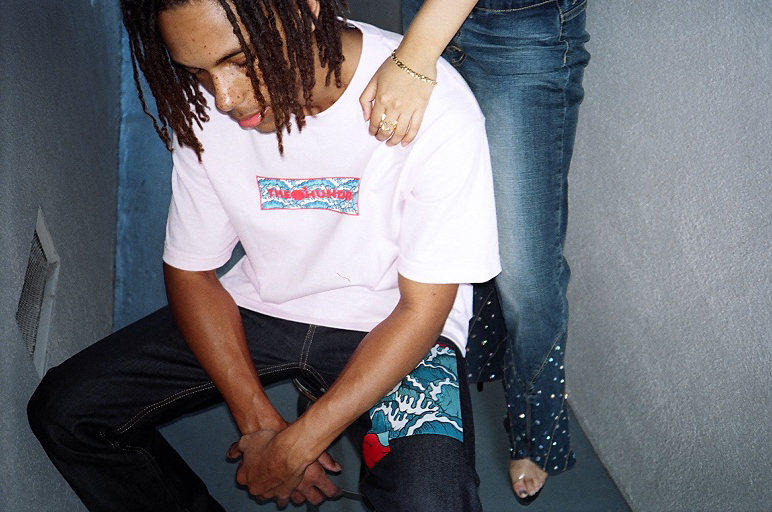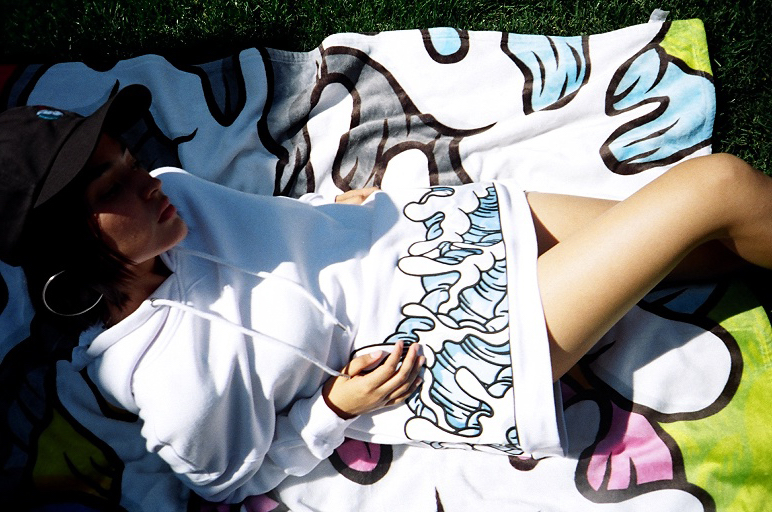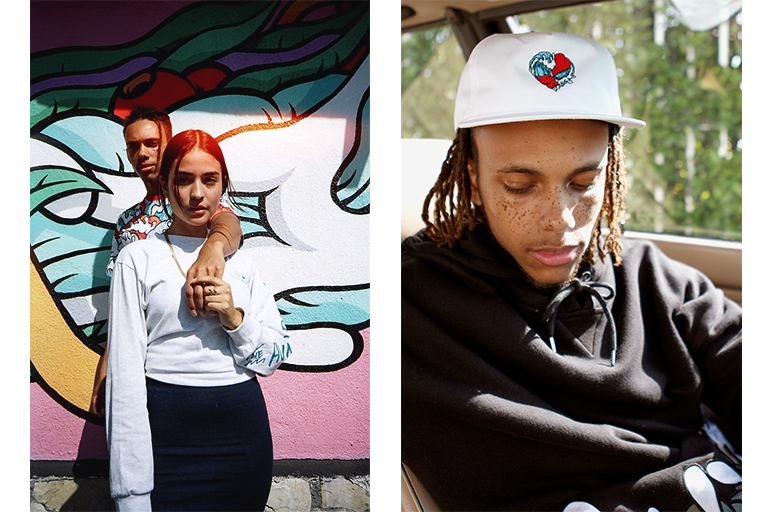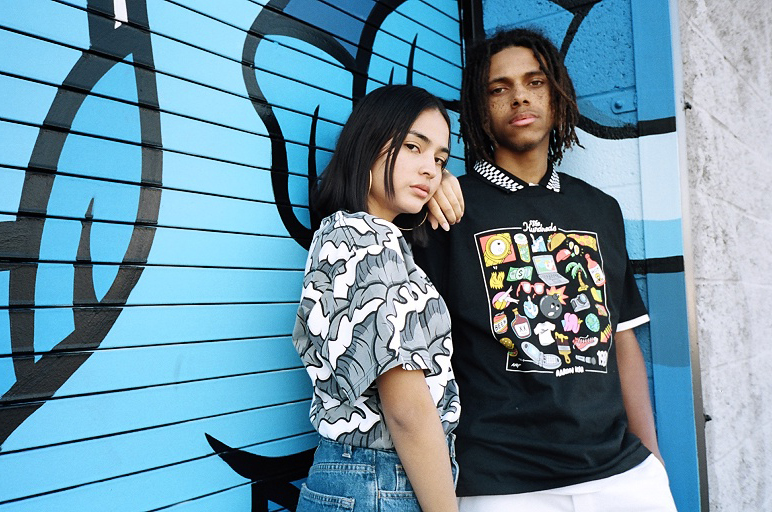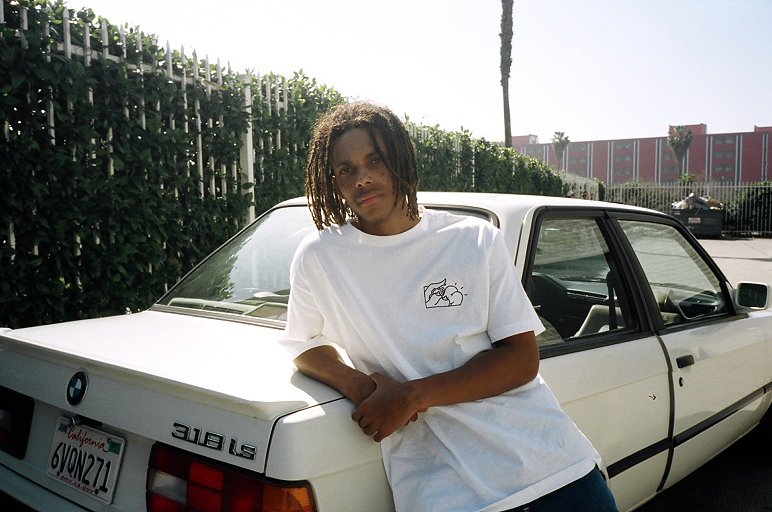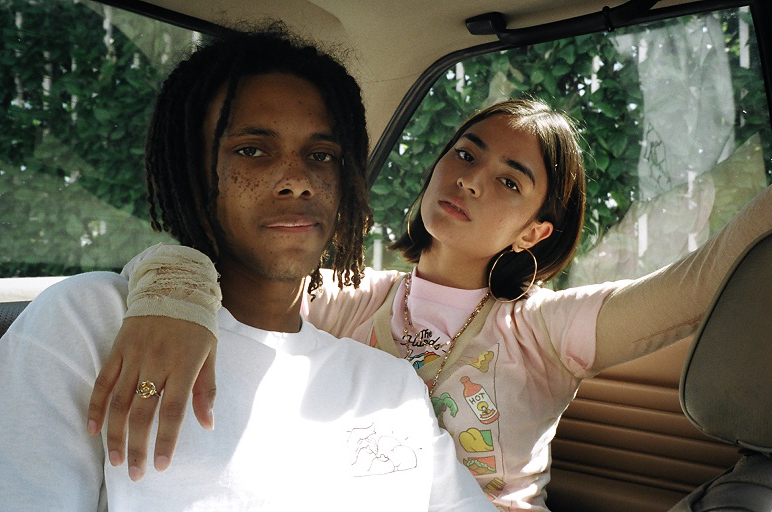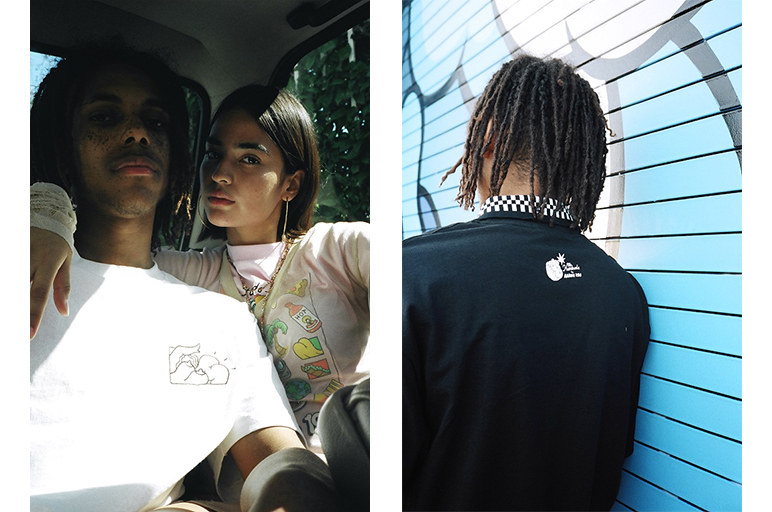 International Stockists
Australia:
Malaysia:
Sweden:
USA Stockists
California:
Billion Creation (Chula Vista)
Passport (San Louis Obispo)
Mass Appeal (Salinas)
Crown Boardshop (Corona)
RVRND (Lompoc)
1985 Gallery (Riverbank)
Getta Clue (Sacramento)
Florida
Styln (New Port Richey)
The Edition Boutique (Miami)
Shoe Gallery (Miami)
Fresh Rags (Pinellas Park)
Louisiana
Allstar Outfitters (Elysian Fields)
Sneaker Politics (Baton Rouge, Lafayette)
Rukus (Baton Rouge)
Massachusetts
AWOL (Lowell, Allston)
Minnesota
Piff (Minneapolis)
New Jersey
Heratij (Bloomfield)
New York
Rair (Bronx)
North Carolina
Cardi (Elizabeth City)
Neckbreakerz (Charlotte)
Ohio
Nooks (Lorain)
Oregon
Compound Gallery (Portland)
Pennsylvania
P's & Q's (Philadelphia)
Texas
Private Stock (Austin)
Sole Lounge (Houston)
Virginia
Cream VA (Norfolk)
Nexus (Chesapeake)
Wisconsin
Moda 3 (Milwaukee)
***