Concepts x Timex – The dudes at Concepts know what's up and they prove it yet again with a Timex project. Taking the classic dive watch, the Boston-based brand adds their logo and creates a dial that borrows elements of the world's most famous dive watches. I like that Concepts elected the 42mm case size; making it masculine, but not beefy. Powering the watch is a reliable quartz movement, and Concepts brings it home with a beautiful custom green presentation box.
Besides sneaker collabs, Boston's Concepts finds the time to dabble in accessories. For summer 2015, the boutique turns to Timex to create a sporty diver's watch. The clean design borrows from some iconic dive watches and arrives in a 42mm stainless steel case, and a reliable quartz movement. Mineral crystal keeps the sharp dial air-tight up to 50 meters, and it can be paired with a rubber strap or an adjustable stainless steel bracelet.
Source: Concepts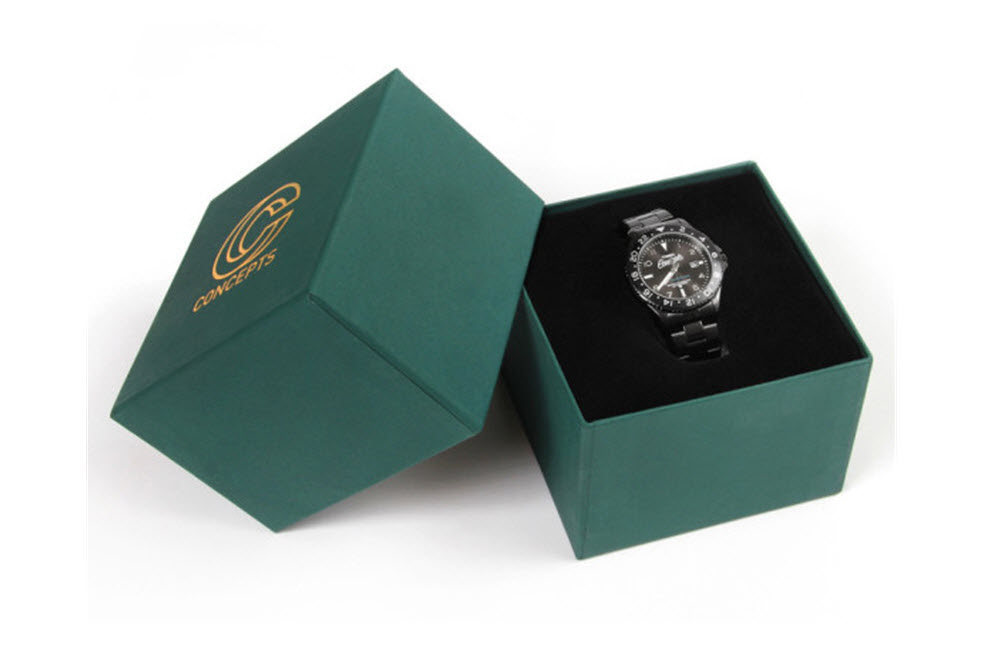 Supreme Paris – Supreme is a skate brand, and skate brands shouldn't cost and arm and a leg to buy. Nor should you wait in long lines, and pay huge premiums to re-sellers. I doubt that a Paris store is going to fix the supply problems of Supreme, but the fact that it becomes more accessible is great. Add the fact that a skate brand has a home in the fashion capital of the world is pretty awesome too.
After the successful launch of the London store, New York-based Supreme is looking to find a home in France. Featured Supreme artist and frequent collaborator, Mark Gonzales, has confirmed the store will be in located in Paris. This information was recently revealed when Gonz referred to new artwork commissioned by Supreme. You'll remember his work in both the New York and London locations. With two stores in the European Union, it'll make it much easier for European fans to get their hands on these coveted skate goods.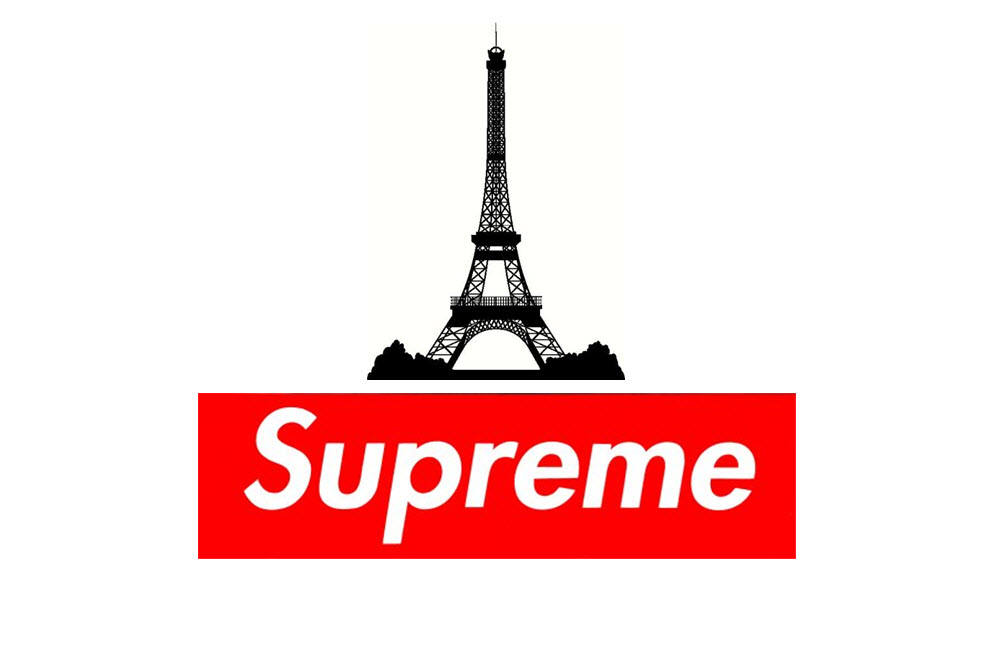 ASICS GEL-Lyte V "Night Shade" – I'll admit that I was never really into the ASICS hype. I didn't care who Ronnie Fieg was, but this latest GEL-Lyte V is something else. For starters I love maroon, and this "Night Shade" coloryway comes correct. With just the right amount of detailing to highlight the grey uppers this GEL-Lyte V also has some of the best midsoles I've seen on a runner. It's a great looking runner, and that's what summer is all about.
There are two things I love to see when it comes to sneakers: gum soles and speckled midsoles. If I get one of these things on the shoes, then there is a 50% that I'll just fall in love. ASICS nails it this time with their latest "Night Shade"colorway and it begins with a cool grey upper that contrasts nicely with the bits of burgundy. The premium nubuck and suede uppers are executed perfectly, but the real star is the burgundy speckled midsole. The touch of burgundy in the neoprene interior and toward the heel of the outsole completes the look.
Source: Hypebeast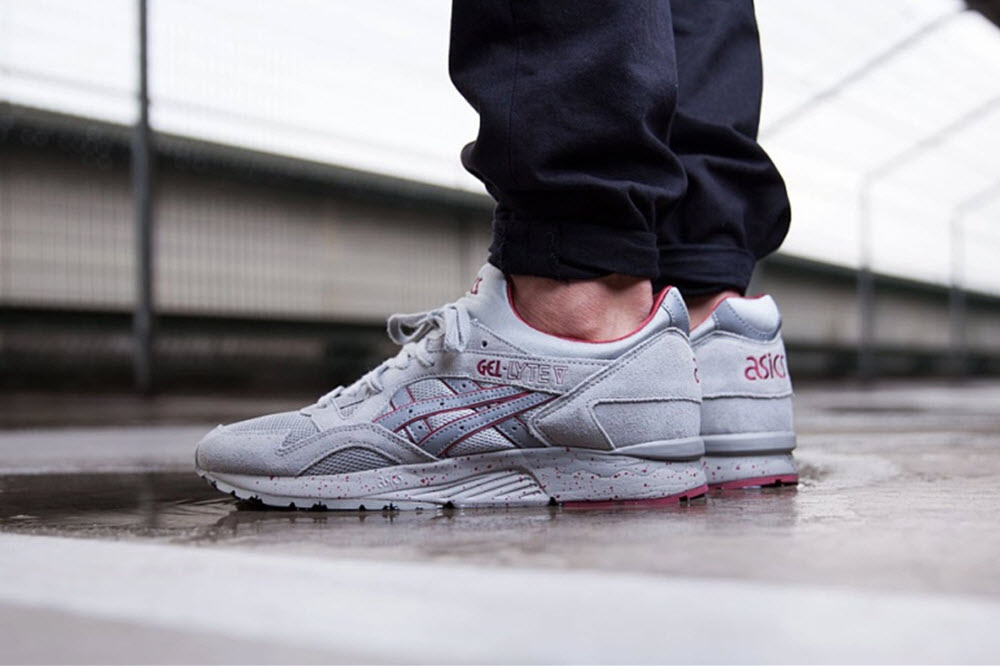 Acer 34-Inch Curved Display – As a lifelong nerd I look at a computer differently than most. It's more than a machine, and the set up is never 100% complete. Acer does gamers a huge favor with their new massive 34-inch Curved Monitor by combining some of the most sought after features gamers look for. Besides being huge and durved the resolution is tack sharp. While not a 4K display the 1440P is appreciated by those who play high definition games. But, what really makes this a winner is the response time. A 4ms reduces lag for shooters, and makes nearly everything else gorgeous. Acer also throws in some high power speakers, and adds HDMI 2.0 and USB 3.0 connections.
While there are a lot of display options out there for gamers, there aren't a whole lot that are super-wide, curved, and directly aimed at the gaming market. Gamers' are used to jerry-rigging their battle stations to get the best display, but Acer is answering some prayers. The new XR341CK has a sick 21:9 ratio (perfect for those that like driving games), wide 34-inch curved IPS display, and a super-fast 4ms response time. In addition to some righteous specs the new monitor also arrives with 14-watt speakers, and both  HDMI 2.0 and USB 3.0 connections.
Source: PRWeb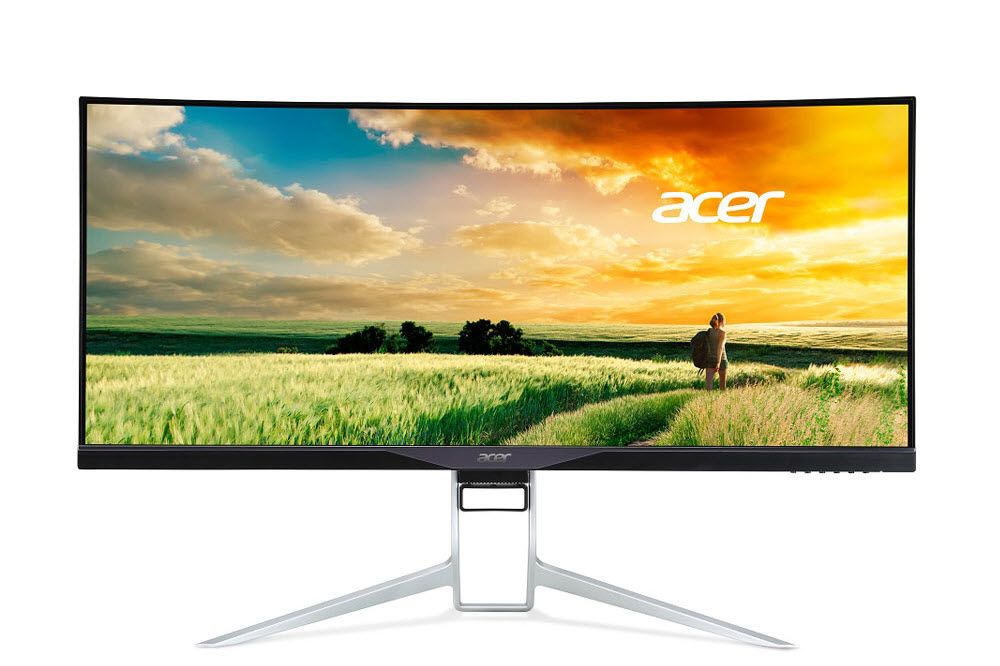 Taylor Stitch Denim Utility Shirt –Taylor Stitch is really killing the game with their casual pieces. This denim button-up Utility shirt looks like it can take some real abuse. Using 8 oz denim from Swift Mills Taylor Stitch goes the extra mile and uses a tripe-needle construction. This gives the shirt a nice tough feel along with some bulletproof stitching. The shirt also arrives with powder-coated aluminum buttons, and the button holes use a lock stick feature. The shirts are currently on pre-order for $98, but will eventually jump to $125.
A good denim shirt can last you a lifetime, and that's exactly what Taylor Stitch is going for with their new Denim Utility Shirt. Using just a bit more heft than typical denim shirts, the Denim Utility Shirt is made with 8 oz denim from Swift Mills and features triple-needle construction. The buttons are power-coated aluminum and the button holes feature lock stitch. Taylor Stitch sticks with a traditional cut, but updates the shirt with large chest pockets and high armholes. The shirt is set retail for $125, but is available for pre-order $98.
Source: Taylor Stitch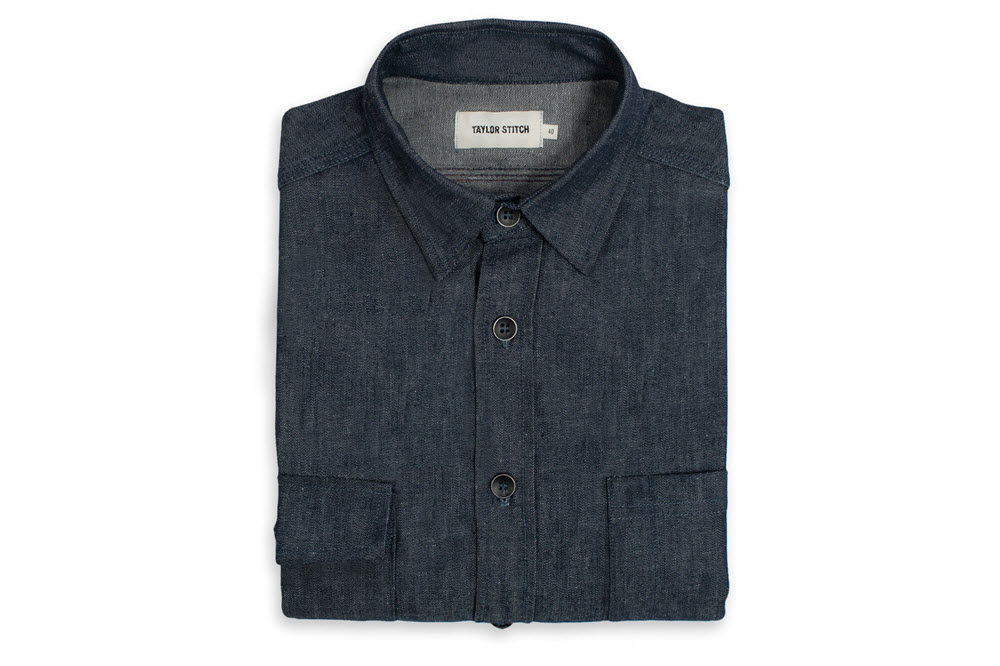 The Flat Head Delraiser Horsehide Jacket – Living in Southern California means very little opportunity to wear leather, but this one from The Flat Head looks pretty kick ass. Like all these from this Japan-based brand the details are immaculate. They start off with an ultra-thick horsehide and then treat it with Semi-Aniline. It gives this premium vegetable tanned leather a more durable finish, without compromising the leather's natural qualities. The interior is lined with soft wool, and the copper hardware act as perfect details against the supple leather.
The Flat Head doesn't just make kick-ass artisan denim. These purists from Japan also have a growing collection of apparel, which includes a totally bad-ass leather jacket. The Delraiser is the Schott Perfecto on steroids and begins with thick 1.3mm horsehide from Japan's famed Shinki Tannery. The premium vegetable tanned horsehide is finished with Semi-Aniline, combining aniline and pigment finish to make the leather more durable without compromising the natural texture. The interior is lined with a soft wool buffalo check, and the arrives with gorgeous copper hardware.
Source: Self-Edge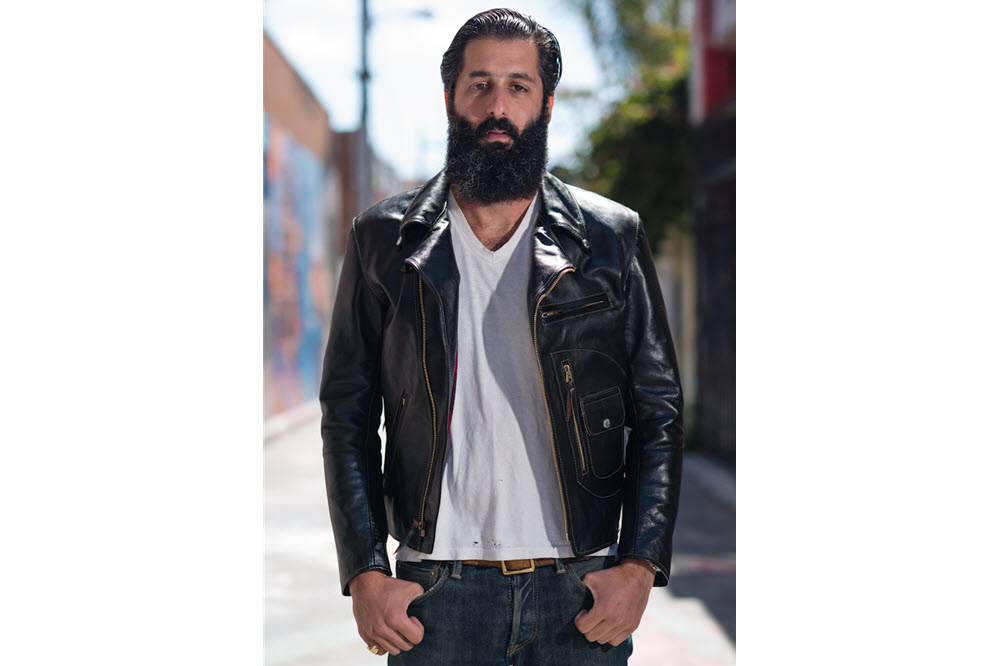 Acapulco Gold Summer 2015 Collection – From day one, Acapulco Gold (AG) has been solid, and while fall and winter is when most brands shine, AG does it strong with summer. There are of course the graphic T-shirts, but what AG excelled at this summer is integrating luxury prints with sportswear. From the Versace-esque gold on mesh tanks to the patterned-blocked short-sleeve button-downs this East Coast brand proves experimentation has its benefits.
As the weather continues to heat up, there are brands like Acapulco Gold keeping you laced up. For summer 2015 the New York-based brand comes strong with their short-sleeve button-ups and a slew of pattern tank-tops. While most are happy with color-blocking, or a few choice patterns Acapulco Gold isn't afraid to blend this two aesthetics. The collection also arrives with a load of graphic T-shirts, plenty of bottom options, and headwear game is strong as usual. Acapulco Gold is always consistent, and once again comes correct for summer.
Source: Acapulco Gold