I sat in Bobby's office as he flipped through pages of the Winter 2019 Lookbook trying to decide which will he pick as his top three for this blog. He flipped through the pages forward then backward, looking hard at some while giving a glance at others then went back to his laptop and started typing. Beginning to wonder if I caught him at a bad time, my worry was interrupted when Bobby looked up and asked, "Are the collection pieces already in the warehouse?"
At first glance of the Winter Lookbook, I felt like Bobby choosing all the pieces from Winter that would soon be in my closet, but that's every Collection. There is something different about this Winter Collection specifically that piques my interest. It's all very functional with multiple pieces allowing for personal stylistic choices and customization. From the Vast Puffer Vest Jacket with detachable sleeves to the Parkland Pants with adjustable velcro tap closures, Winter is workwear that works with you. To quote the lookbook, "This collection isn't for the runway. It's for the early morning shift, the late-night missions, and all the heavy duties in between."
We sat down with each member of our design team to hear their thought process when designing their favorite pieces. Everyone, say hi to Brenda, Erica, Eddie, David, and Bobby. C'mon, don't be shy.
---
Brenda Castaneda, Product Development Coordinator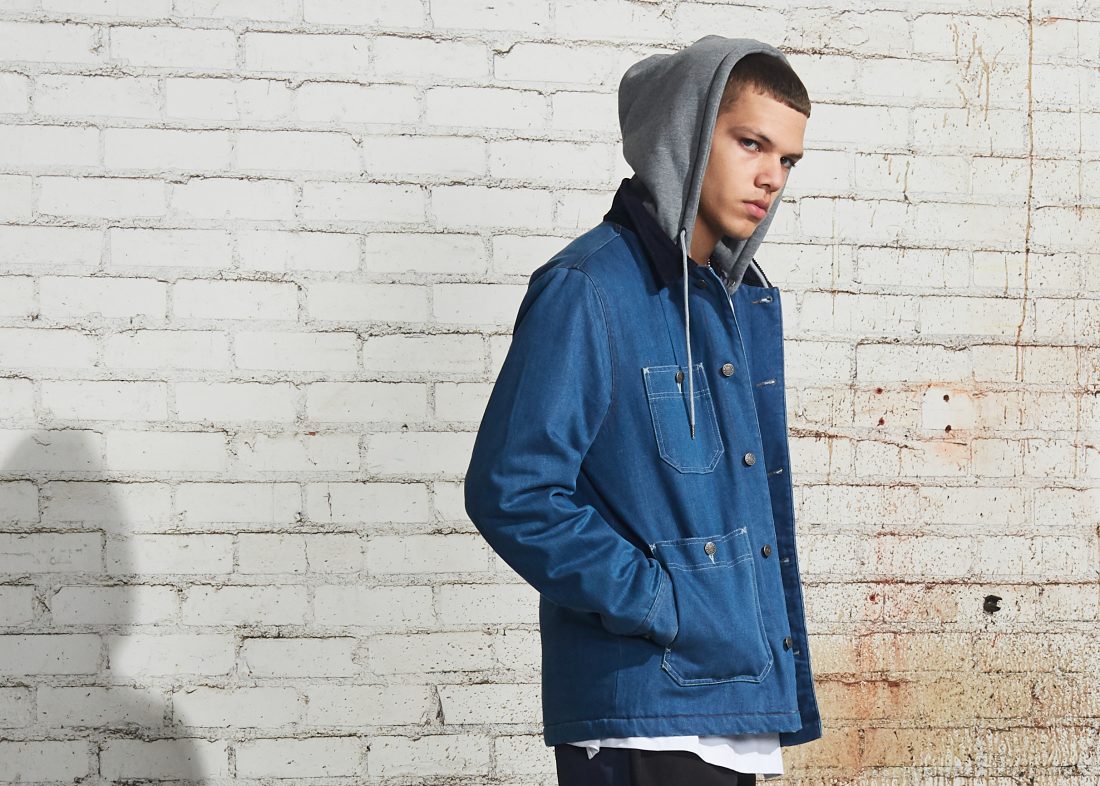 Chore Jacket
I love all of the outerwear we have this season but my favorite is definitely the Chore Jacket because it's cozy and chill. I like the contrasting stitching on the denim. The fleece lining added the coziness to it and double-entry pockets. I love pockets so that's just great. It also has an interior chest pocket. I just fucking love pockets. The hood is removable and adds to the versatility of the jacket.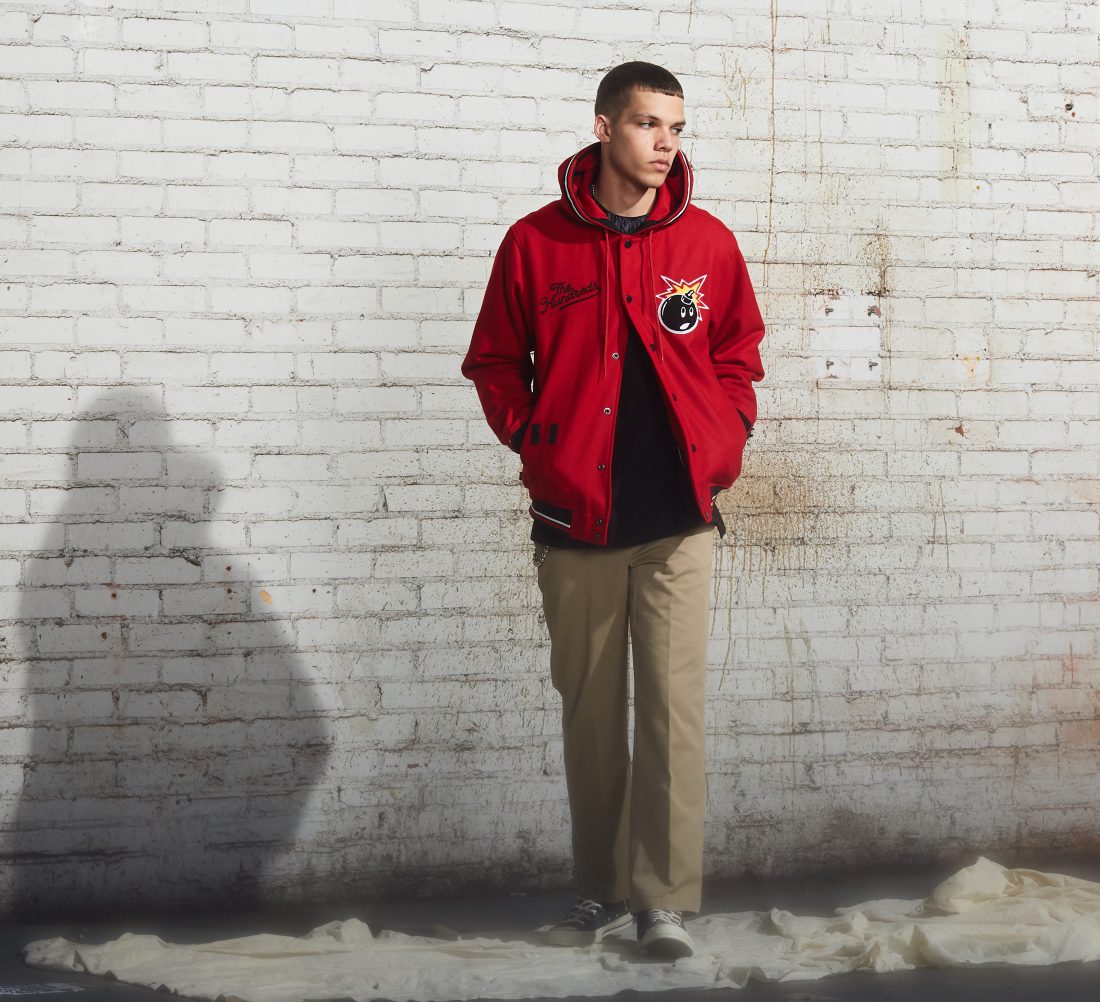 Letterman Jacket
This is another favorite of mine because of the PU leather on the back gives it a little chicness. Adding the leather detail brings it up a notch.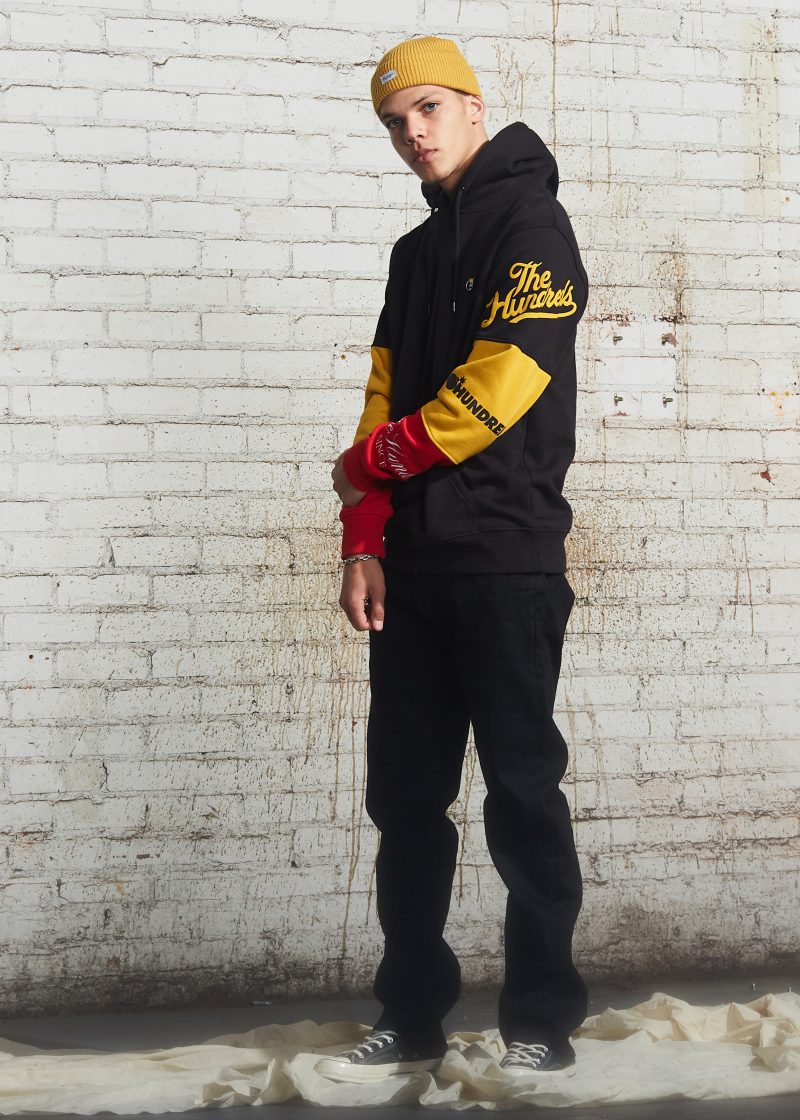 Hollow Pullover Hoodie
I like all the logo hits on the sleeve. While we were in the design process, we had a lot of different ways we could have gone with it and we came up with one of the best outcomes. It's heavy logo orientated but still very simple and wearable.
---
Erica Hernandez, Apparel Designer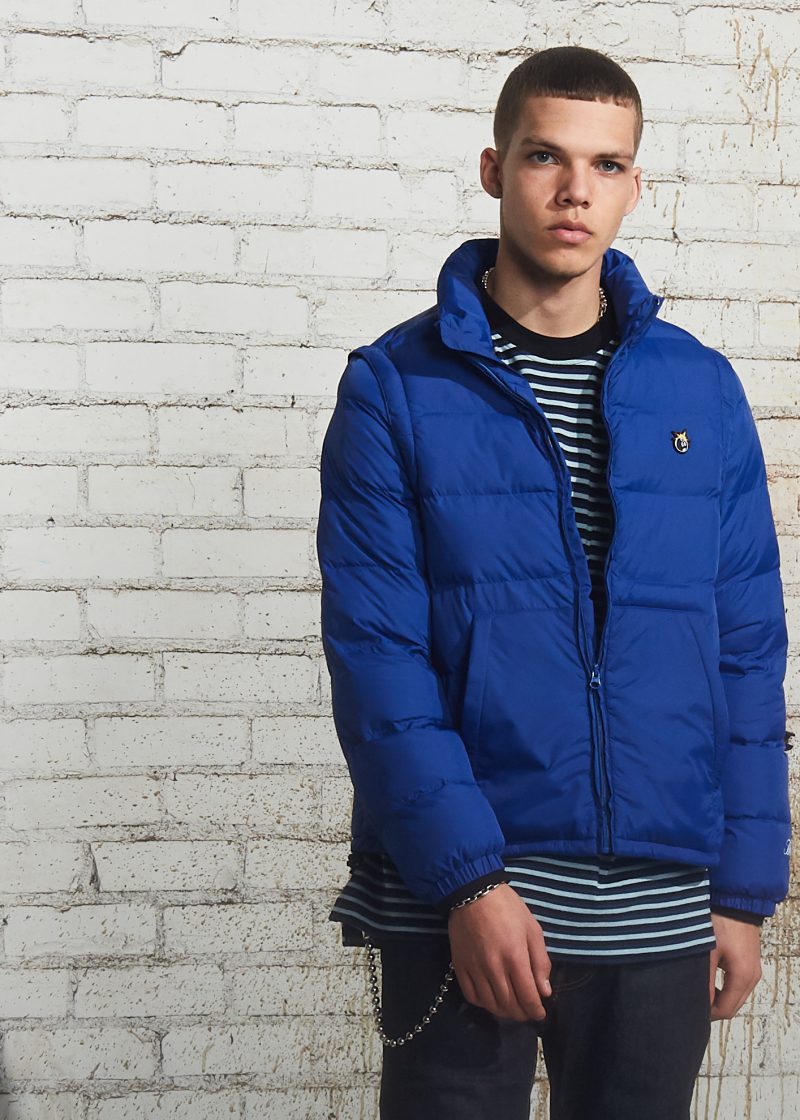 Vast Puffer Jacket
You get two in one, a vest and a jacket. I wanted to do a puffer, they're big this season but I wanted them to be functional in LA. It's warm here and we don't really need puffer jackets but the sleeves are removable to turn it into a vest. It's really lightweight with soft fill that can easily be compacted into your luggage for travel.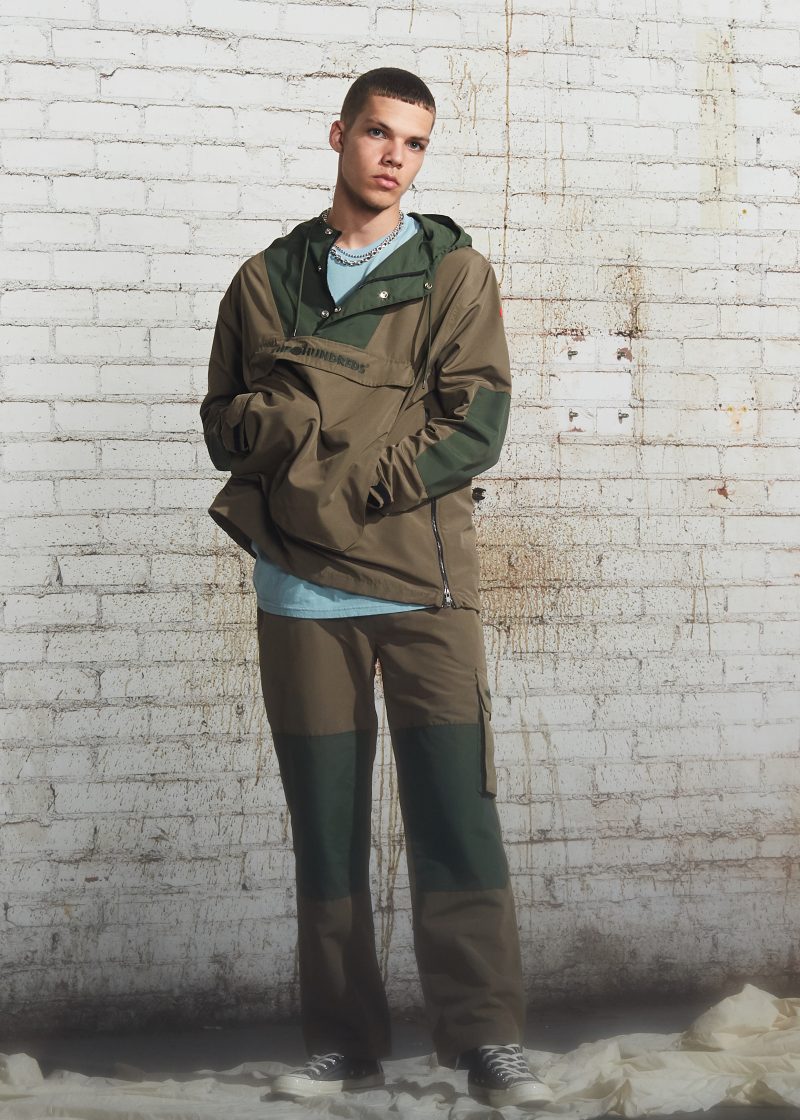 Parkland Pants
Fully functional pants for the outdoors. They're water-resistant with tonal color blocking making them very easy wear.  We kept the colors dark for winter so they work nicely in a gloomy environment. I love pants with webbing belts built into them and you can wear this straight leg or cinched at the bottom with the velcro tab closures.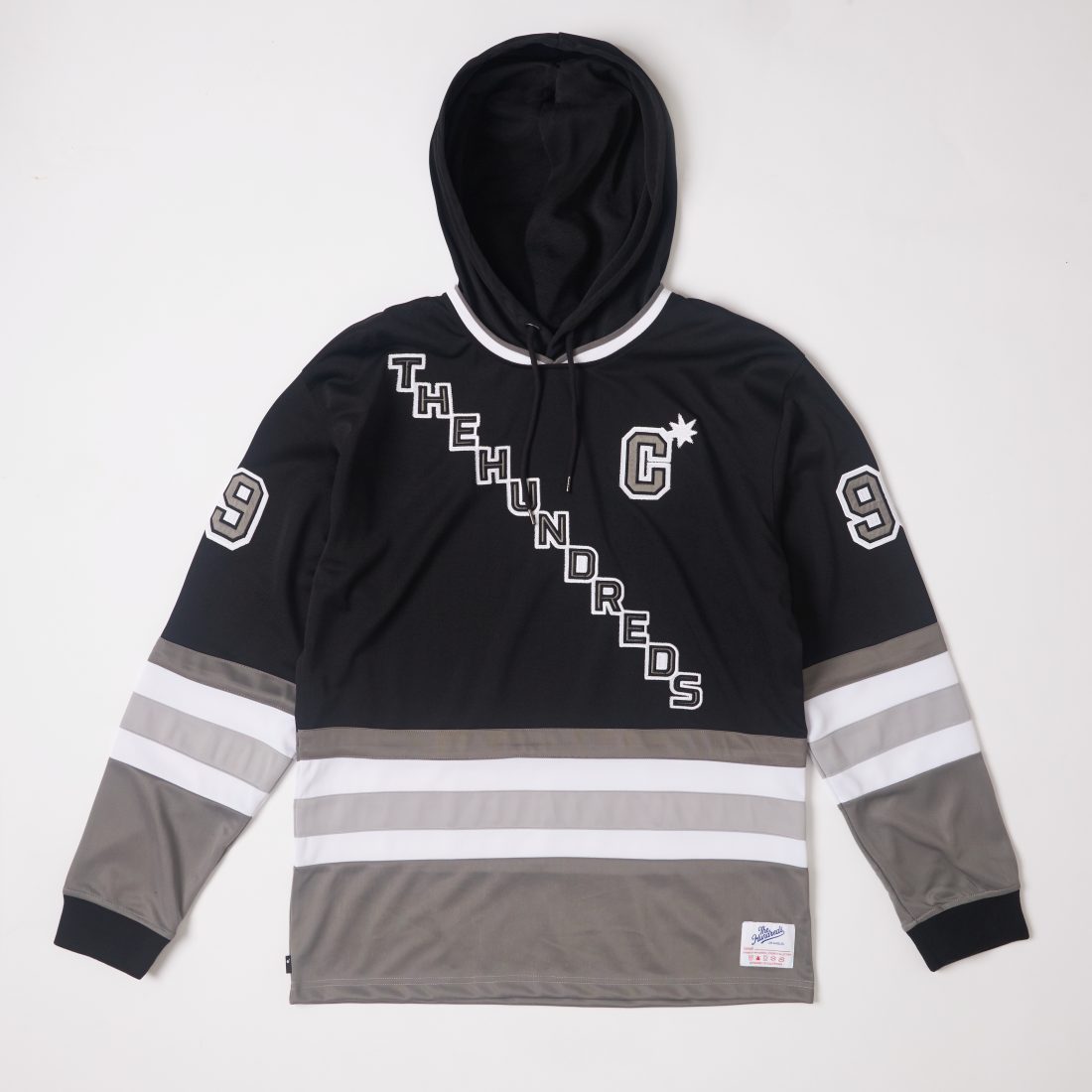 Greats Hooded L/S Jersey
This was inspired by the hockey jerseys worn by Snoop Dogg in his Gin and Juice music video. The colorways are odes to Wayne "The Great One" Gretzky and the different teams he played on throughout his career. I love the oversized fit and built-in hood on this piece, great for Winter.
---
Eddie Viramontes, Graphics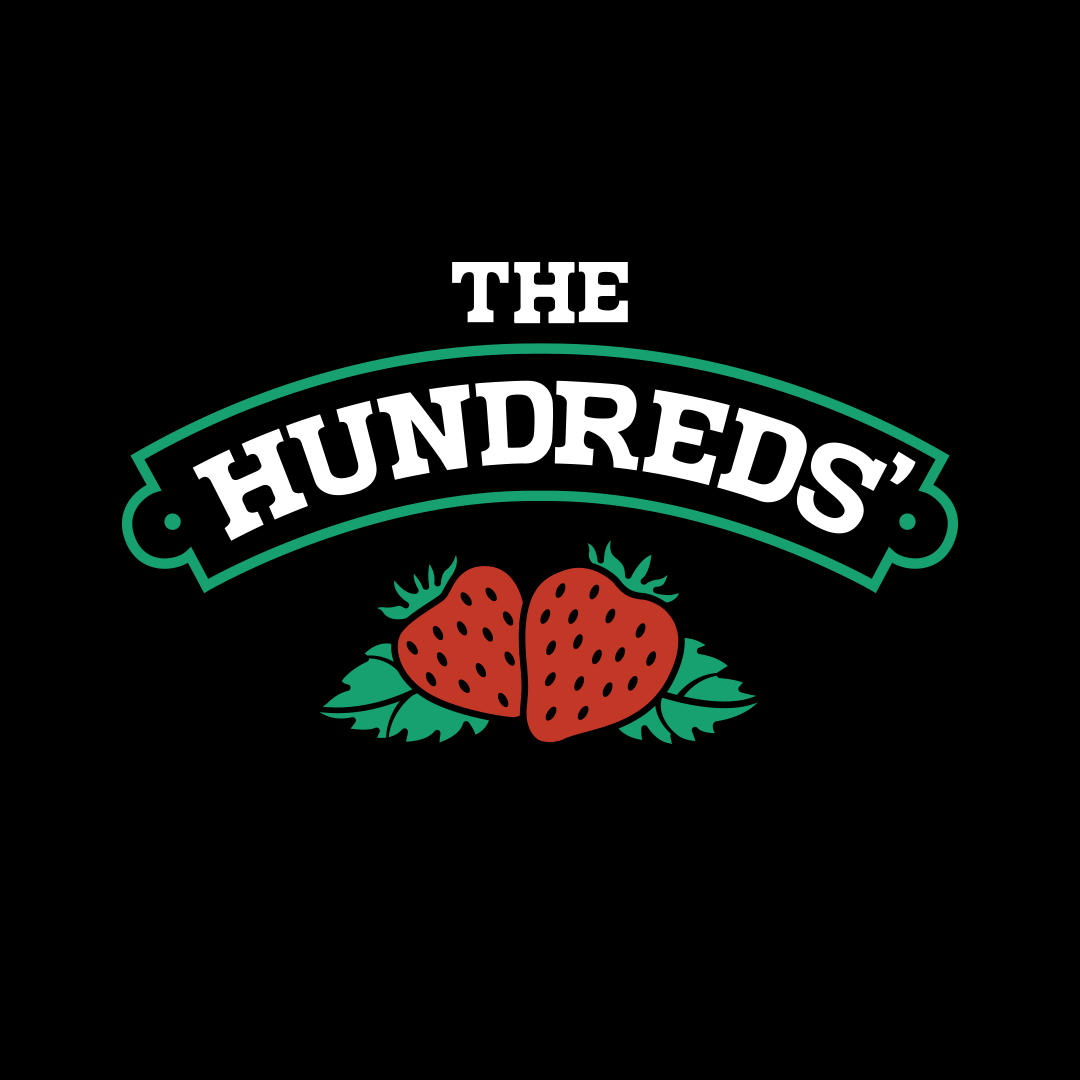 Jams
It's a classic streetwear logo flip just like the golden era 90's or the rave era. I was most likely making a fire PB&J in the kitchen and saw the logo. I thought it would be a cool flip. It's memorable because the familiarity is there but it might not be as recognizable. The strawberries are alluding to a California farmers movement too, s/o to the Bracero Movement. It's full embroidered so that's tight too.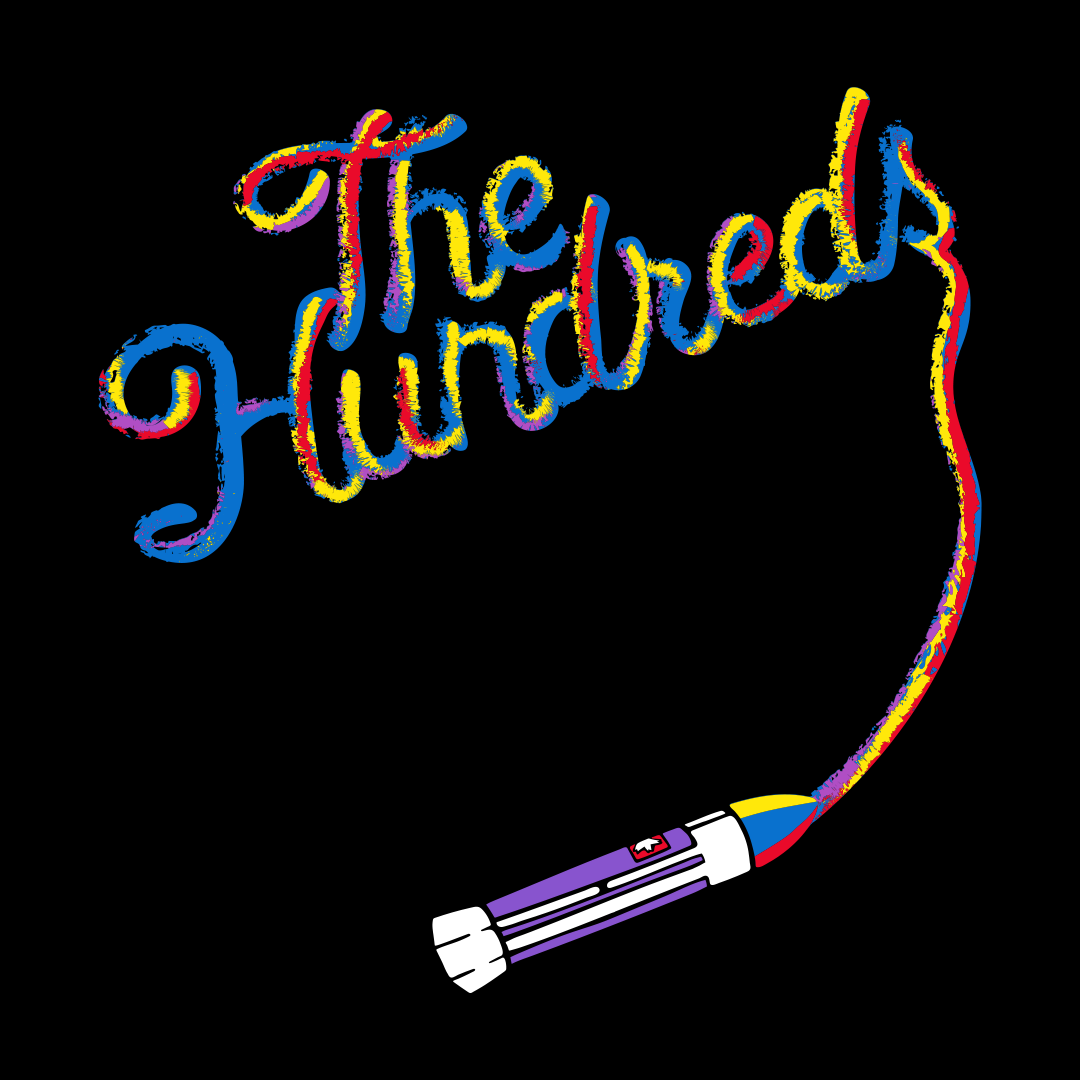 Streak
It's cool because it's our Slant logo but it's not perfect, it's a little different. It's another logo flip but more of a straightforward flip that came from the NY Dolls. They used lipstick, we used a graffiti oil marker called the mean streak. It's an insider graffiti knowledge. It's nostalgic, very LA.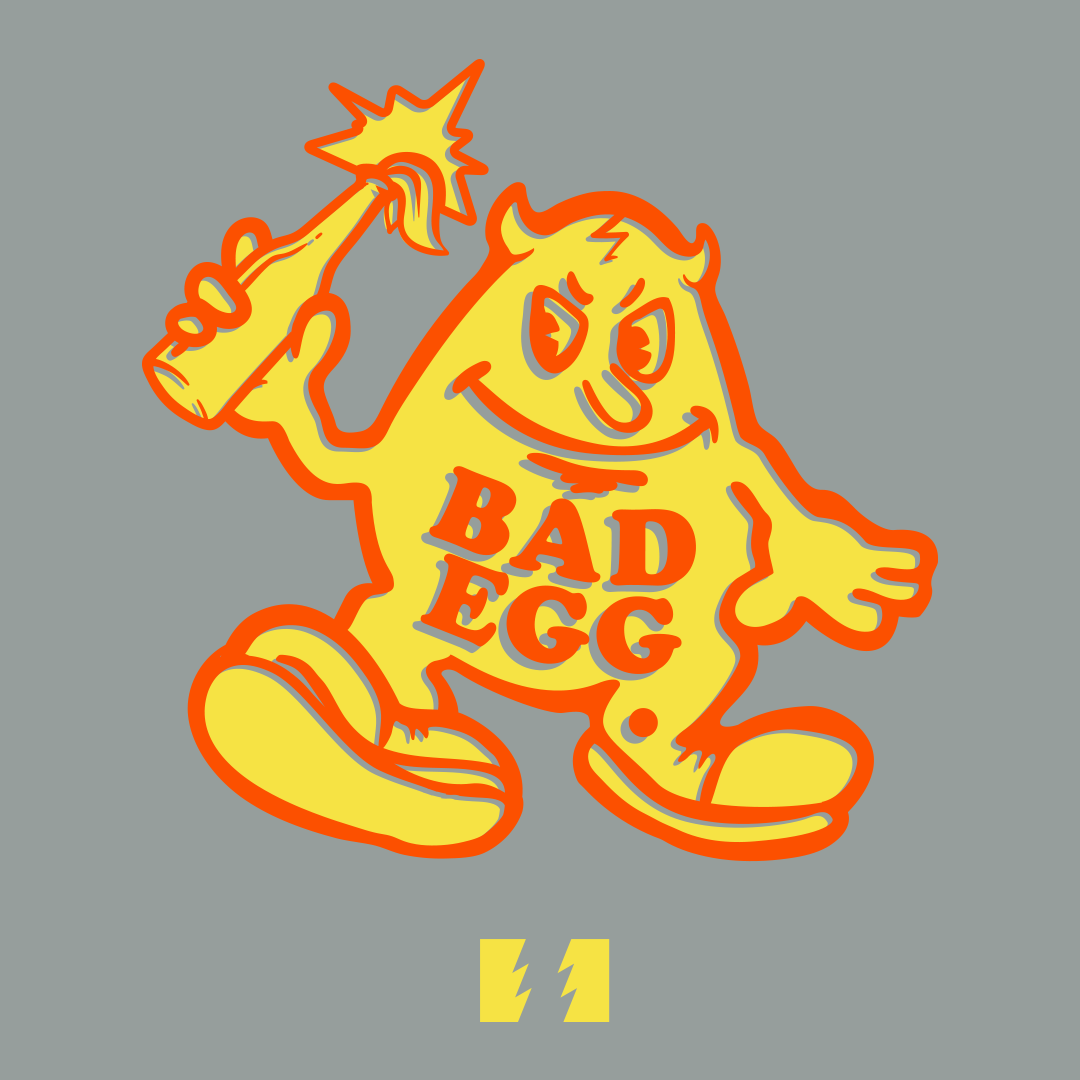 Deviled
This didn't initially make the cut. We quietly slipped it in and it just stuck. It's a very weird, obscure reference. It's from those stamps that you get at school when you would name your colors right or get the multiplication sheet right. It's a winning stamp that said "Good Egg." Our version is bad because a bad egg is an old phrase to describe someone who is a bad influence on you. It's a flip on the phrase. It's very 90's streetwear and the backprint we did is huge. S/o to Adam Bomb, we used the same Adam Bomb spark on the Molotov that the egg is holding.
---
David Rivera, Special Projects, Headwear, and Accessories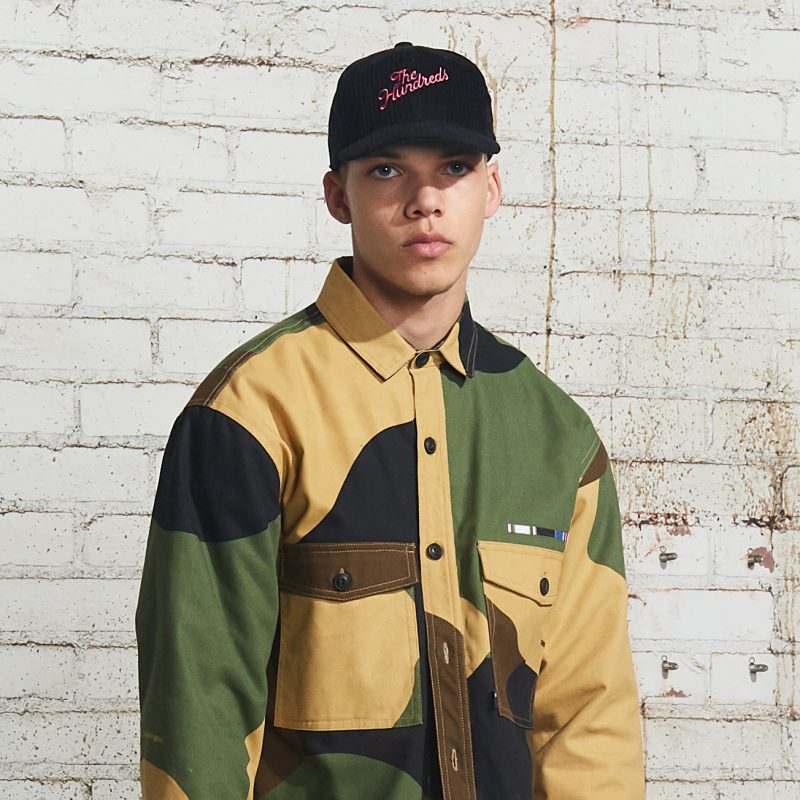 Slant Strapback
My favorite hats ever are corduroy, always corduroy. Slant Strapback my favorite because I have a personal attachment to it. I found a Yosemite National Park Hat that I wanted to redo. We did it in the same fabric to give it the element of the actual hat but it's not a direct flip.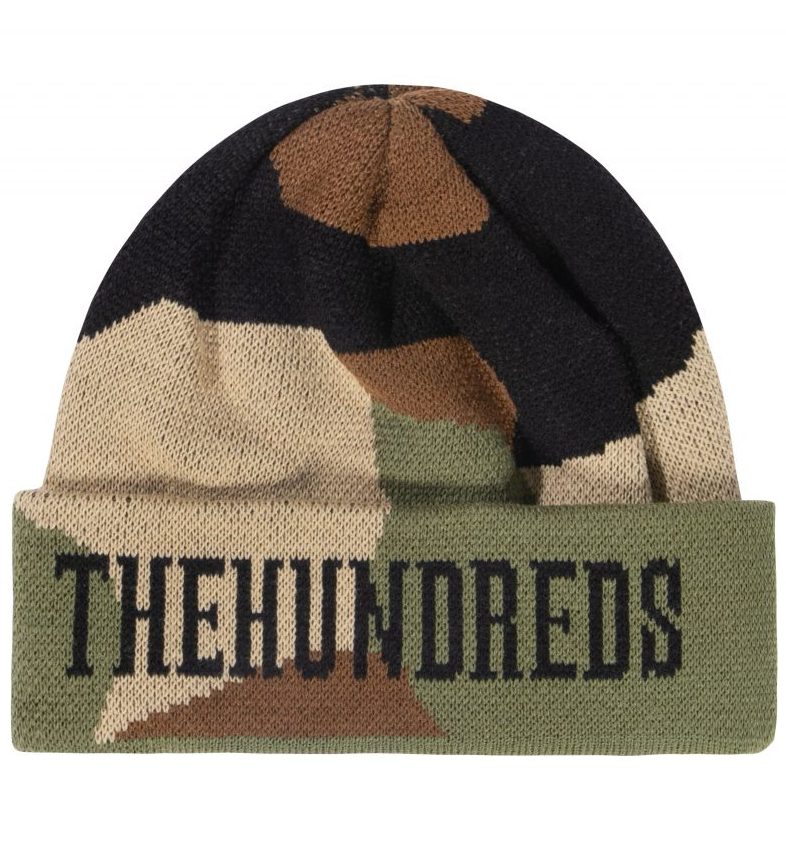 Turner Beanie
It's a classic staple beanie that reminds you of a military vibe. I wanted to continue the military uniform and it's not complete without the cap.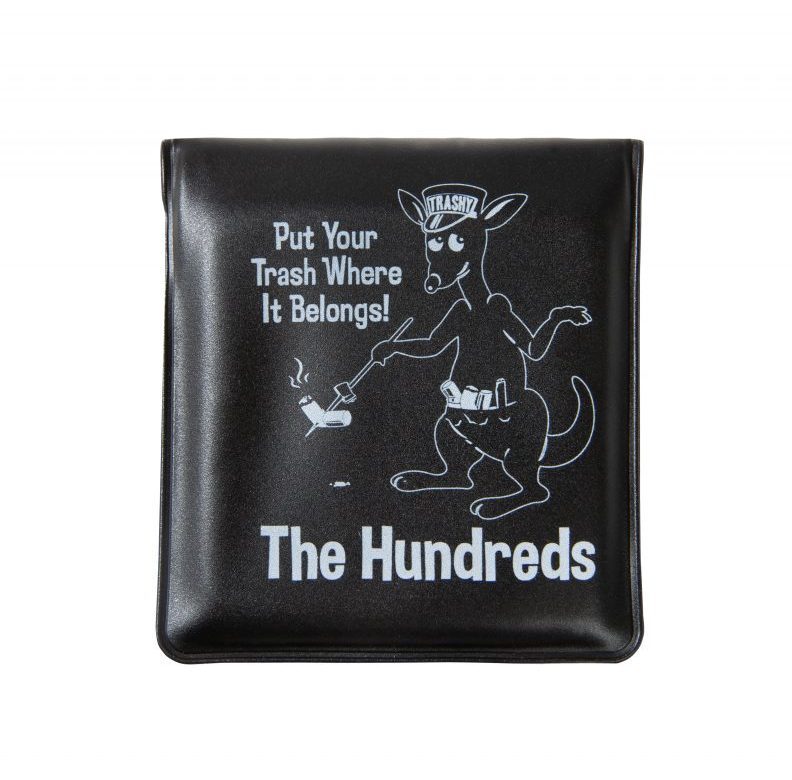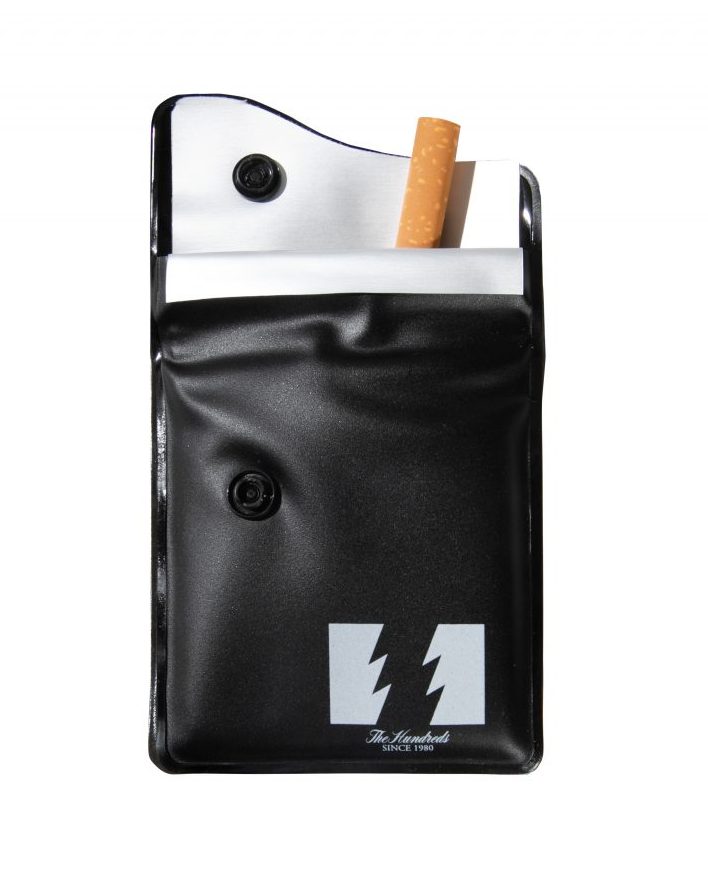 Trashy Ash Tray
It's an old graphic that The Hundreds did nearly a decade ago. In the graphic, Trashy the Kangaroo was picking up trash up the floor. We wanted to think about a travel case ashtray. In some countries, it's disrespectful to ash on the floor so it's nice to have an ashtray in your pocket that also hides the odor. Think of a kangaroo pouch for your ash.
---
Bobby Hundreds, Co-Founder, Bestselling Author & Nascar Enthusiast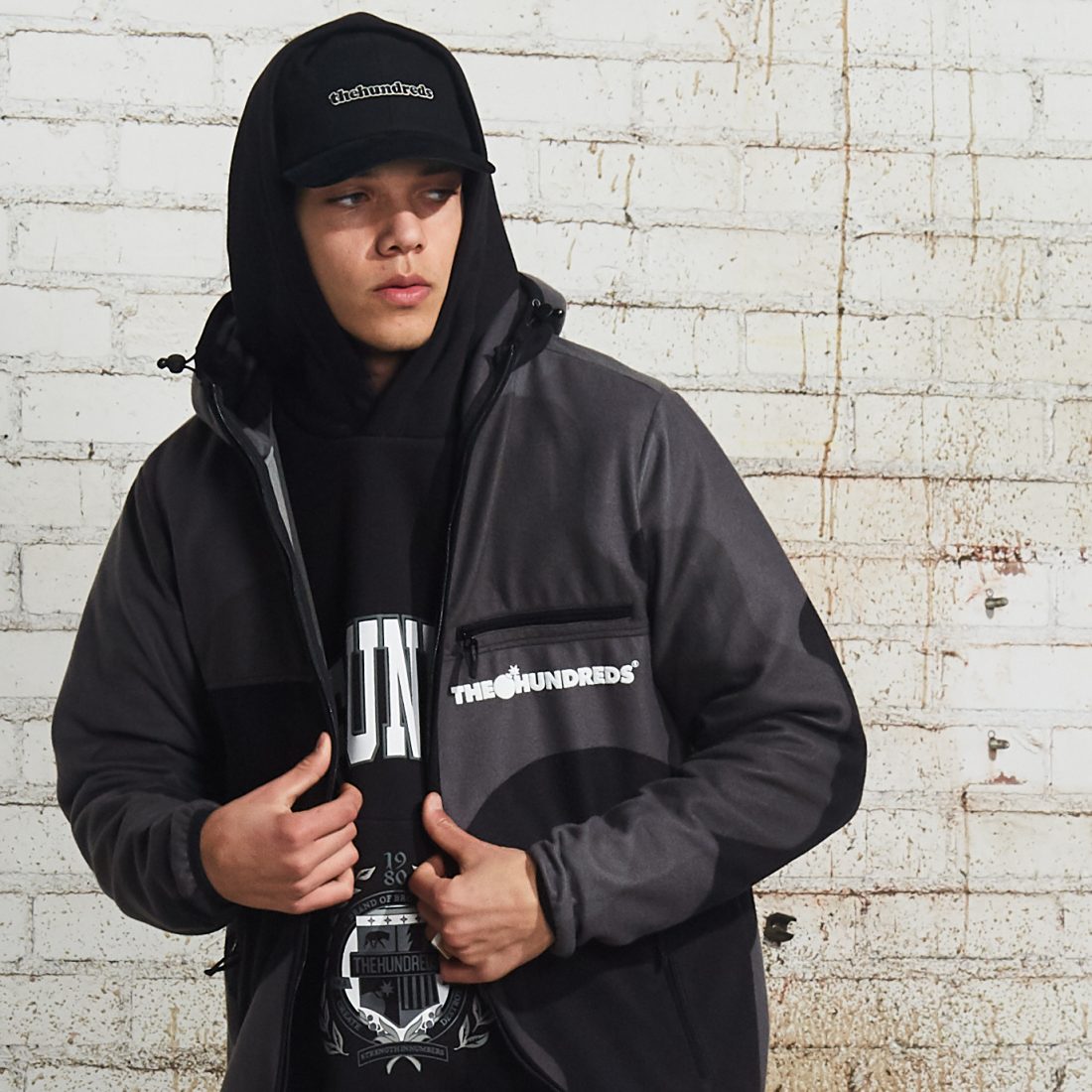 Hideaway Zip-Up Hoodie
I like the unique approach to camo because it's oversized and sometimes it feels like we've done camo in every way…and then we come up with something like this.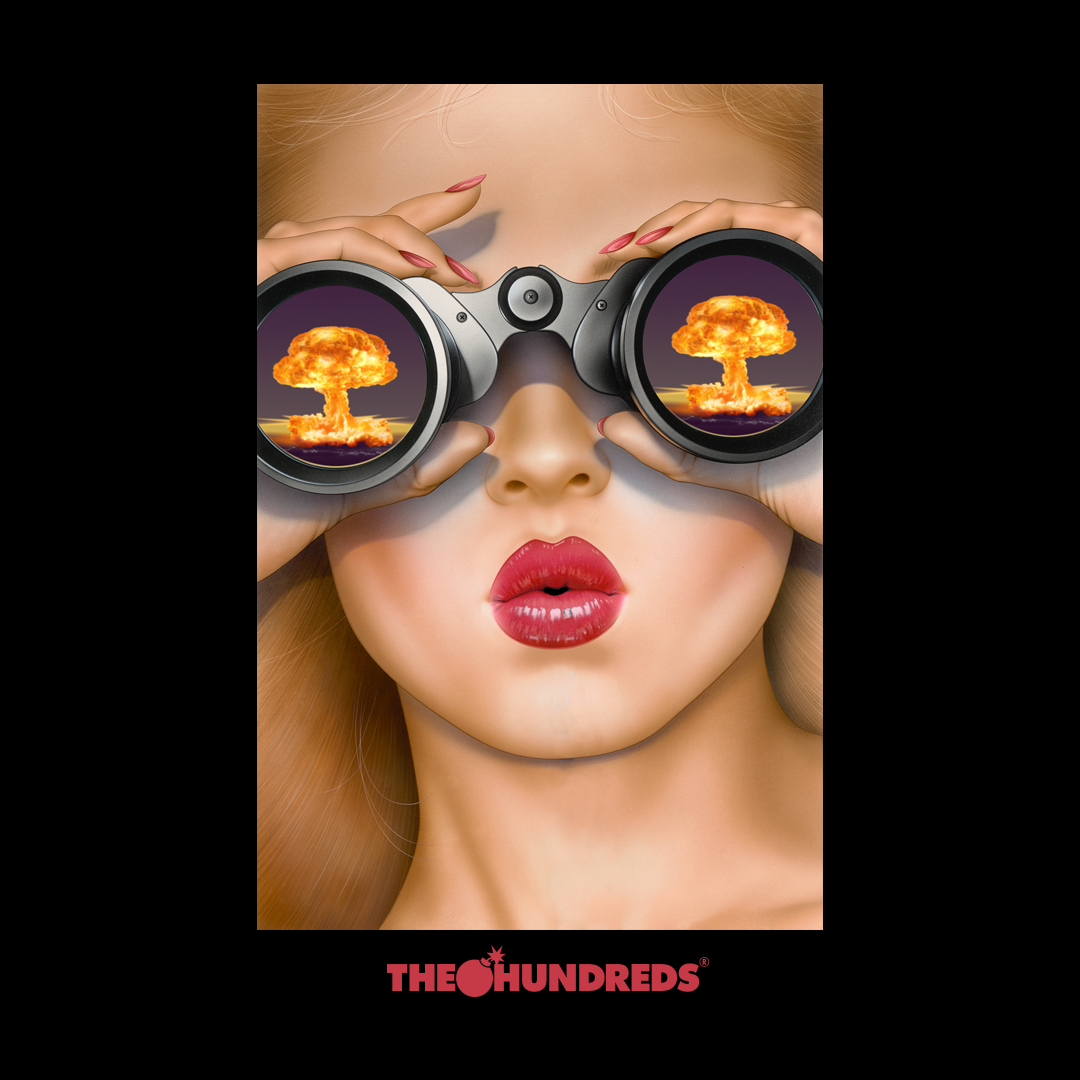 Sight T-Shirt
We worked with Brian Zick, who is an LA-based airbrush artist I've admired for a long time. I've been following him online, just digging for references and inspiration for years. I've always wanted to work with him and then this opportunity came up.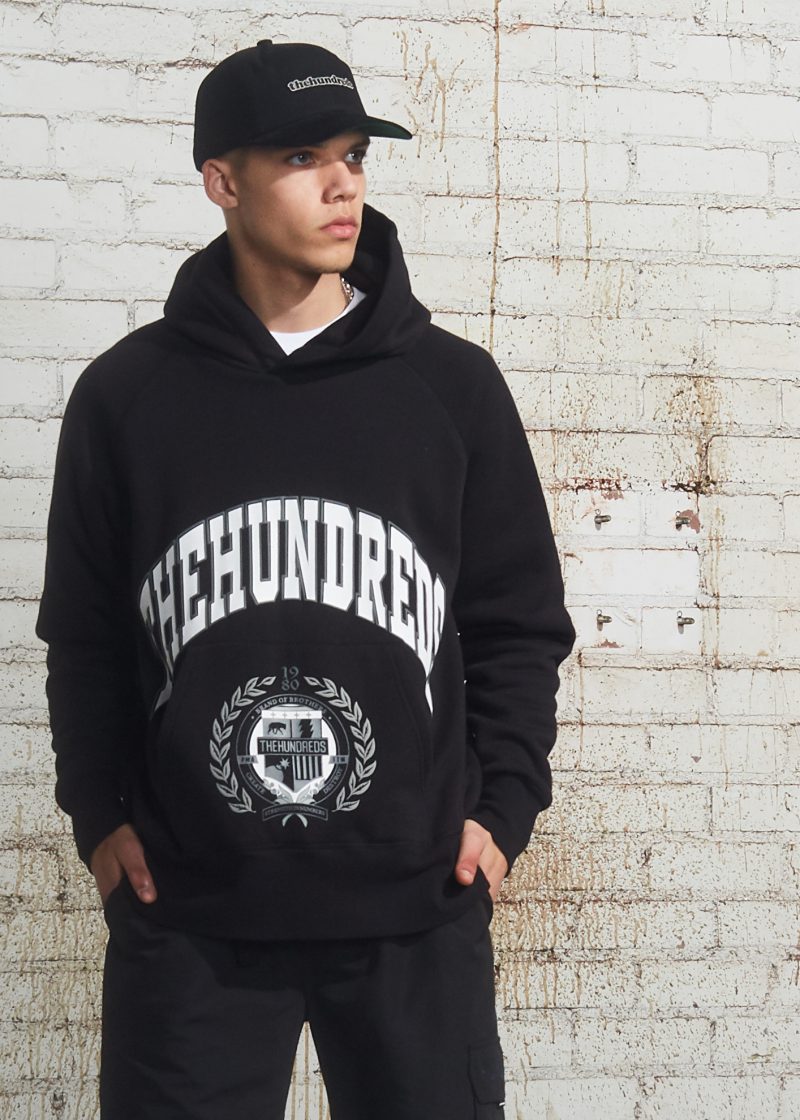 Alma POH
This is a graphic that I designed over a decade ago and we brought back and used a different placement on the hoodie. I like that it's been updated to a modern and contemporary version. I've always like that's a classic collegiate print. It's very Americana and timeless.
***