"808 Mafiaaa..." When you hear this sound, you know the vibes. The eponymous producer tag can be found at the beginning of some of Future, Lil Uzi, and Travis Scott's biggest records and usually precedes a few minutes of soul-shattering drums. The legendary production team came into fruition in 2010 as Southside and Lex Luger were working extensively with Waka Flocka Flame and his Brick Squad imprint. Along the way, the production and songwriting camp added even more stellar talent with the likes of TM88, Purps, and so many more.
When Machine Gun Kelly's sold-out Hotel Diablo Tour hit The Wiltern, prolific producer TM88 was rolling with. The venue was pure mayhem. Neverending lines of fans spilled out of the entrance and wrapped around the block all the way down to the next street. At first glance, MGK and TM88 might seem like an odd duo. MGK hails from Ohio and has been channeling his softer emo side, while TM88 is known to be instrumental in the trap wave coming out of Atlanta.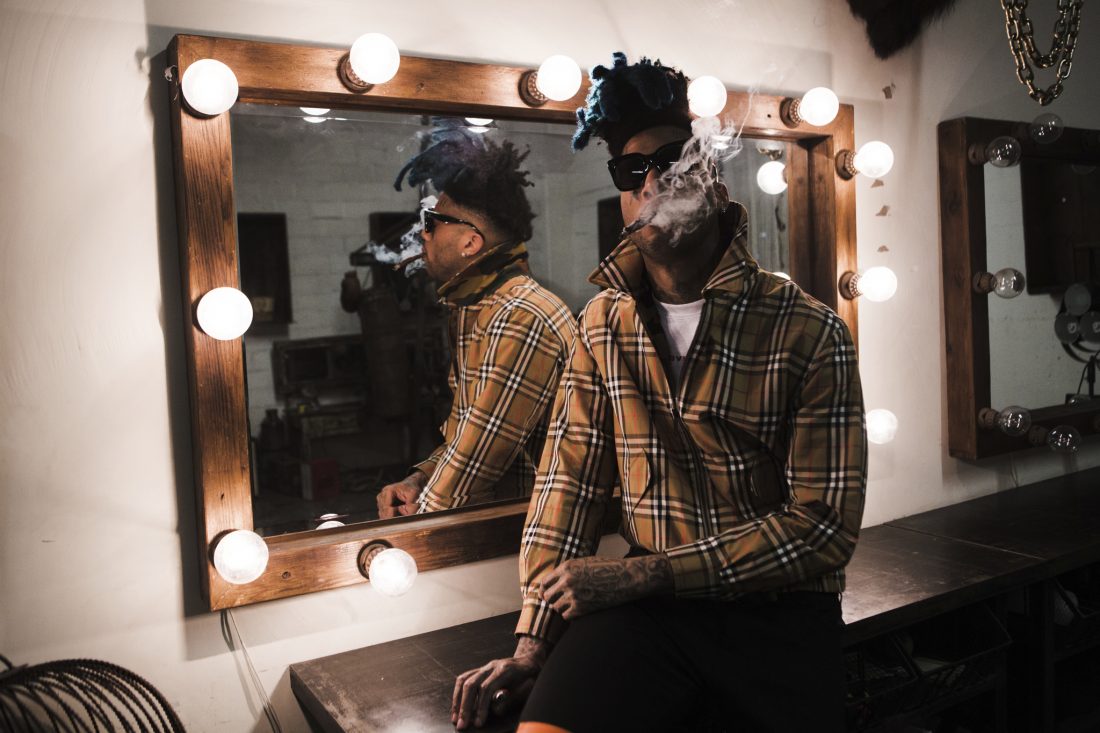 I arrived in Ktown for my interview with TM88, only to find plans had shifted a bit. TM88's tour manager informed me they had no extra wristbands to bring me backstage for the interview. My homie who was shooting for TM on tour did everything in his power to get me a few minutes. When I got the text they had found a band for me an hour later, I rushed to the venue.
After passing a smiling MGK backstage, I entered TM's dressing room to find him surrounded by his team: manager Will from Taylor Gang, tour manager Andre, Capitol Records publicist Joanne, and more. Sitting down with the "XO Tour Llif3" producer, I couldn't help but notice his black and red plaid pants, his blue hair that towers over his head, his trendy vest, dermal in his cheek, and dark shades to shield his eyes from the world.
I glanced at the skeleton tattoo on his hand and he joked, "It hurts. When they got down there to the soft part, ahhhh." After seeing a different side of TM88, I realized he wasn't just the artist I'd heard about. He's a genuine, down-to-earth human being. 
I sat with TM88 to discuss his single "Slayer" with Lil Uzi, not expecting "XO Tour Llif3" to be a smash hit, and some of his favorite horror movies.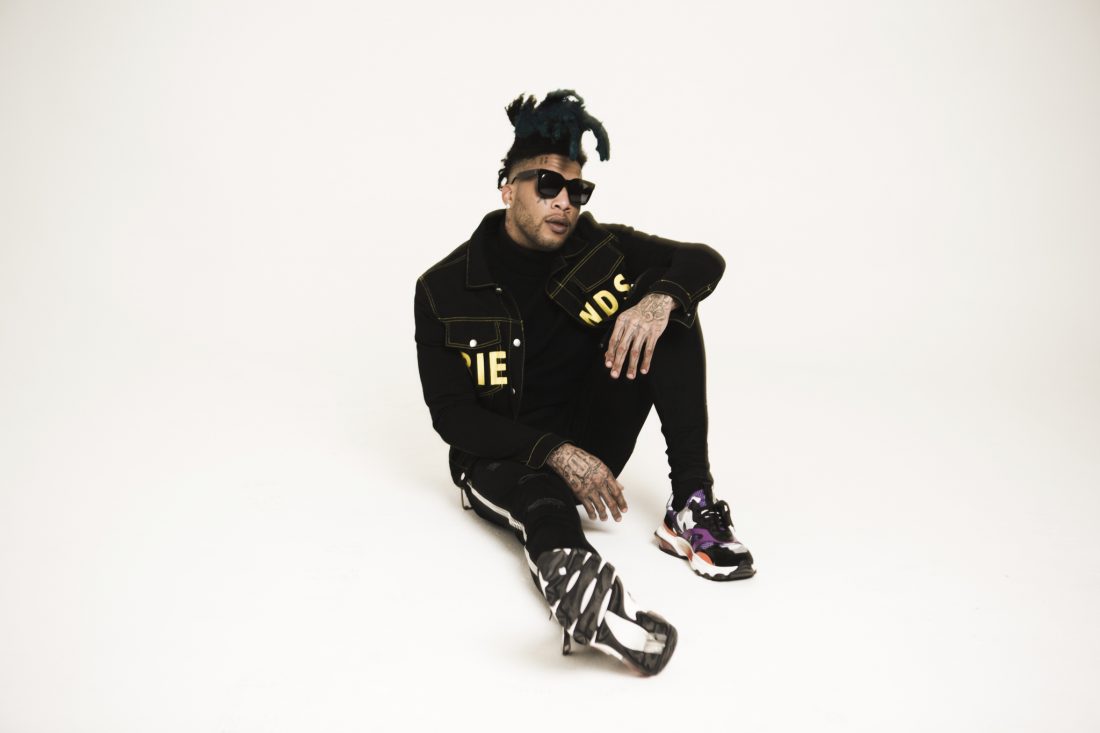 Your interest in making music was partly inspired by horror movies. What are some of your favorites?
Halloween, just because the theme song is kind of crazy. And that was the first beat that I ever made, the Michael Myers theme song. A Nightmare on Elm Street. What else… Scream and Chucky.
Bring us back to the early days of starting 808 Mafia alongside Southside. What was your mindstate then?
Basically, my mentality was to put the group before our individual selves. We have to push 808 Mafia before we push TM and Southside. We knew that it was going to make us bigger. A group is better than one person. You have more brains in the operation. Waka Flocka came through and was like "Sizzle (Southside) and Lex are 808," but Lex Luger kind of didn't wanna do the 808 Mafia thing. 
Why?
I guess he had his own career going on. Big ups to Lex Luger. But Southside and I took 808 Mafia and made it bigger than everything that's going on right now.
What were you guys doing to get heard?
We put out a beat tape on LiveMixtapes and it went crazy. We were the first producers to do a mixtape that was full of beats. It shut the internet down.
What was your reaction when it blew up?
On LiveMixtapes, you can see the views. We're looking at the views and it was going up and up. It went up to two million in one day, we were like "dang!" Then we knew the power of beats, we could do anything from there. 
What was your sound then?
Scary. Horror. Brick Squad, Gucci Mane, Waka Flocka... you know.
When did you and Sizzle start to focus on your own solo careers?
We're still a group, there are like 10 or 12 of us... we're deep. But we come together as a group and we make beats together. Everybody has their own solo careers. Everybody is doing great. It makes it even better when we come in together and collab on a track. We might give it to Future or we might give it to Uzi, Young Thug, YG, anybody. It makes it even better when we can share success together.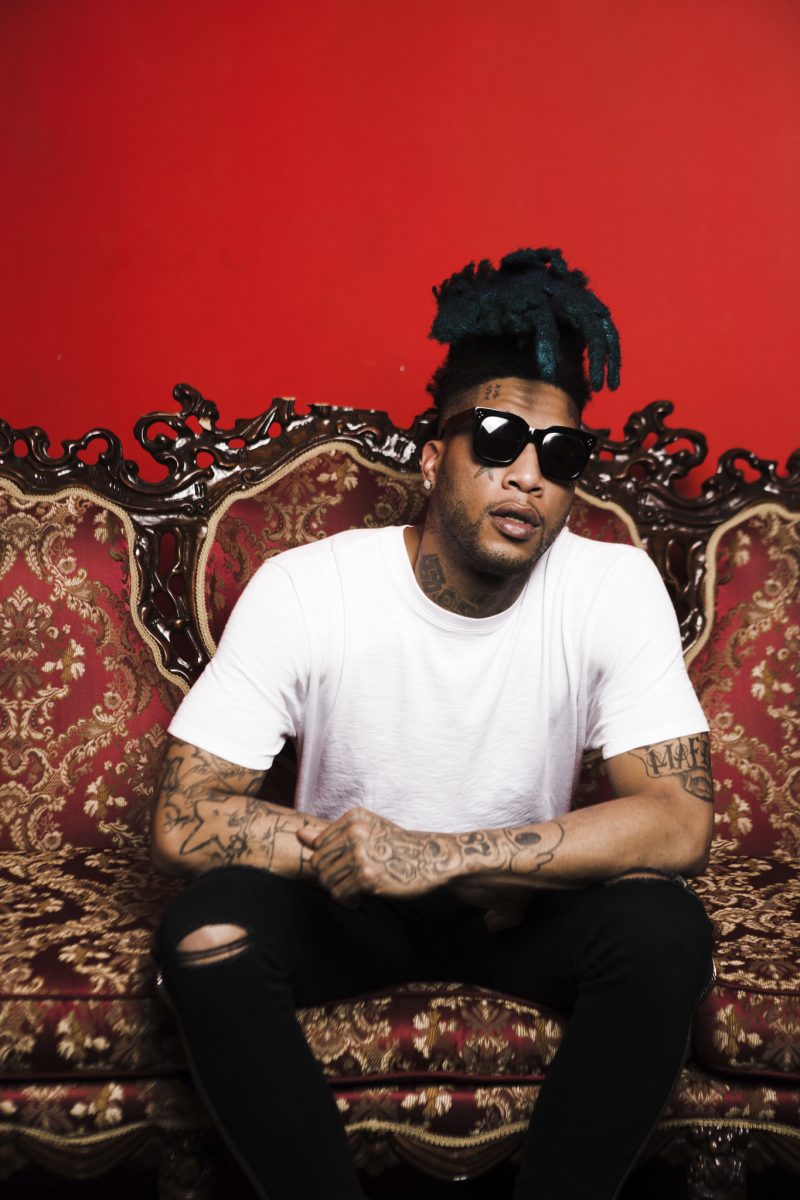 When was the first time you got in contact with Lil Uzi Vert? What's your friendship like?
Don Cannon and Drama hit me. They're like "we got this new artist Uzi, pull up to the studio." I pulled up. We've been rocking for a very long time. We clicked when we first met each other, we were always cool.
What's your friendship like?
It's dope. We call each other. We talk about the music industry and anything that's going on. If we're down, we motivate each other to just get back to doing music. We did "Slayer" in LA at like 7 in the morning. I woke up, he called me like "bro I'm in the studio." It was him and Wheezy. He said "pull up," I pulled up.
7 AM?!
Actually, I was up anyway because we had a studio at the crib. Shout out Capitol [Records], we were working on the album 88 Effect. We were up anyway. We had just made some beats, and Uzi ends up calling like "pull up." 
You're working w/ Uzi on his new project Eternal Atake. What's the dynamic in the studio?
Same shit. Chilling, smoking, laughing, kicking it. Just roasting and fucking around. Then he'll be like "load up." He'll go in the booth and go crazy. 
Does Uzi freestyle?
Yeah, he freestyles. But I don't know when it's coming out, and I don't know how many songs I have on there. 
How has Uzi evolved over the years and how have you?
Uzi, he's really a rapper. He can really rap, and now he has transformed into a real-life rockstar. I started as a trap producer with Gucci Mane, Waka Flocka, etc. and evolved into an all-around dope ass artist. It's weird to look back and see where we came from, but I'm happy that everybody I was blessed to work with coming up is prospering now.
What do you think of producers rapping? C-Note just played me his new shit.
I haven't heard it. That's my boy though! Southside is crazy. He just did a new song with Moneybagg. He's got Free Agent 4 coming out. Sonny Digital is rapping, too. It's dope.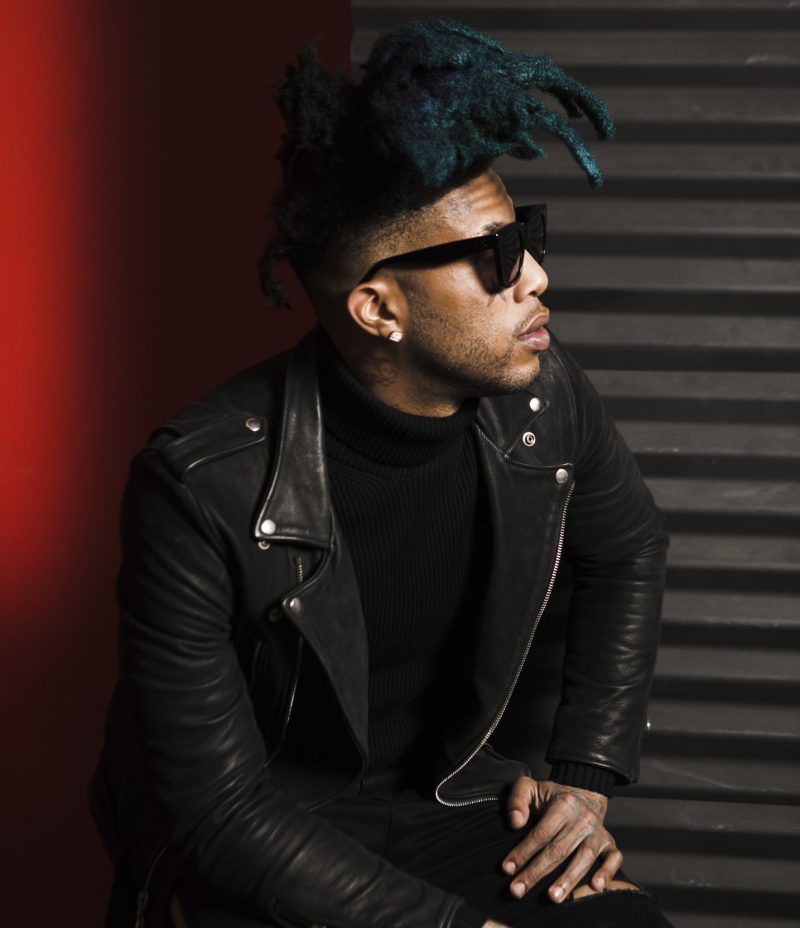 You ever thought about rapping?
I'm cool. I got enough stuff going on.
Talk about opening for MGK on tour and your relationship with him.
MGK is super cool, super dope. We went to the club together, kicked it backstage, smoked a few blunts, just really vibed out. We talked about working and doing new songs together. We've really been vibing out the whole tour. He told me "bro, you just have to go get my fans and just attack them." 
I was going to say, he has more of a rock sound now.
Yeah, he does, and it's dope! His set, the lighting, it's really dope. Opening up for him has been crazy. It's different, but the reception from the fans has been dope. You get to win over fans that you haven't met before, it's been cool.
How does the rock mesh with your trap bangers?
I know how to play songs that they want to hear, too. You have to drop the Post Malone in there, Sheck Wes, Travis. You can drop some City Girls in there, they're into that. Migos, Uzi, DJ Mustard. It's crazy. It's fun. It's different.
You have 1,000 songs with Thugger?
Yeah. I've been working with Thug since he came out — before he came out. Southside and I did "Danny Glover" together. We put that song on our mixtape that we had come out. The labels took it down afterward, but it was too late. Everybody downloaded it and it went crazy. So we've been vibing with Thug since then. I was his DJ probably two years ago. We were on tour for like two years, it was crazy.
How was that?
Super crazy, probably some of the best times I've ever had. Thug, Lil Yatchy, and I were on tour. This was when Lil Yatchy first came out. We were in New Orleans, it was the last song of the show. Yatchy came back out on our set. As soon as the beat drop, I took my shoes off, threw them in the crowd. Yatchy jumped in, everybody just went crazy.
What's it like working with Thug?
Thug is a genius. He can make his voice change and do different tones. Thug is crazy. Some folks might look at him like he's mean or whatever, but they don't know him. He's really one of the most down-to-earth dudes you'll ever meet. That's my brother.
What game do you have for upcoming producers who want to do what you do?
Stay focused, never quit. They might tell you your shit sucks, but keep going crazy. I promise they're gonna like it one day.
Photos Courtesy of Vika
***