Last month, Kmart released the these egregiously bootleg-looking Air Jordan 3 knockoffs for $30 a pop called Catapults. Complex amazingly decided to team up with New York sneaker boutique Extra Butter to see if they could convince actual sneakerheads to cop the offensive pairs in a hilarious video.
For every pair of these hideous Catapults sold, Complex promised to reward the Lower East Side Extra Butter store manager Alex with $100. Turns out Alex is not only absurdly suave – he is CUNNING AS SHIT. See below.
Now what this video teaches us is the power of the co-sign.
Store manager Alex proudly admits the shoes are from Kmart and calls them "bootleg chic," and fibs that they're "being sold on eBay for 280 right now" – but the magic happens when a customer asks, "Are high profile people wearing them?" Alex claims that Tinker Hatfield's fictitious cousin "Larry" designed them, and that "A$AP Gorgonzola"/"A$AP Gonzo" co-signs, along with even Kanye. And that's precisely when the customers start listening. This made us take a moment to? think about why exactly we buy the things we do and why we support the brands we love. Think about it for a second. Do you feel petty? Or would you continue to rep?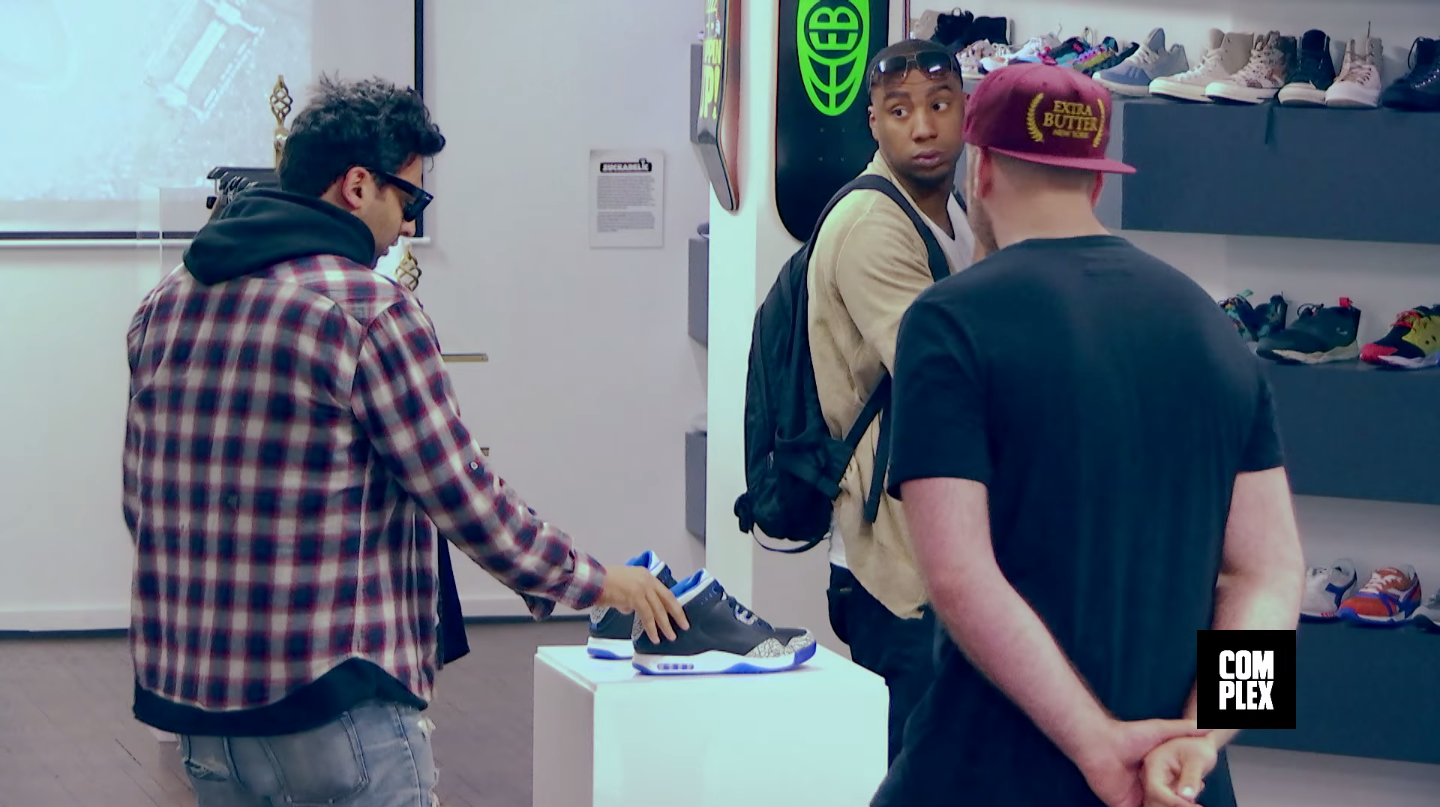 A customer upon hearing Complex's Joe La Puma say, "Yo, these are gone everywhere."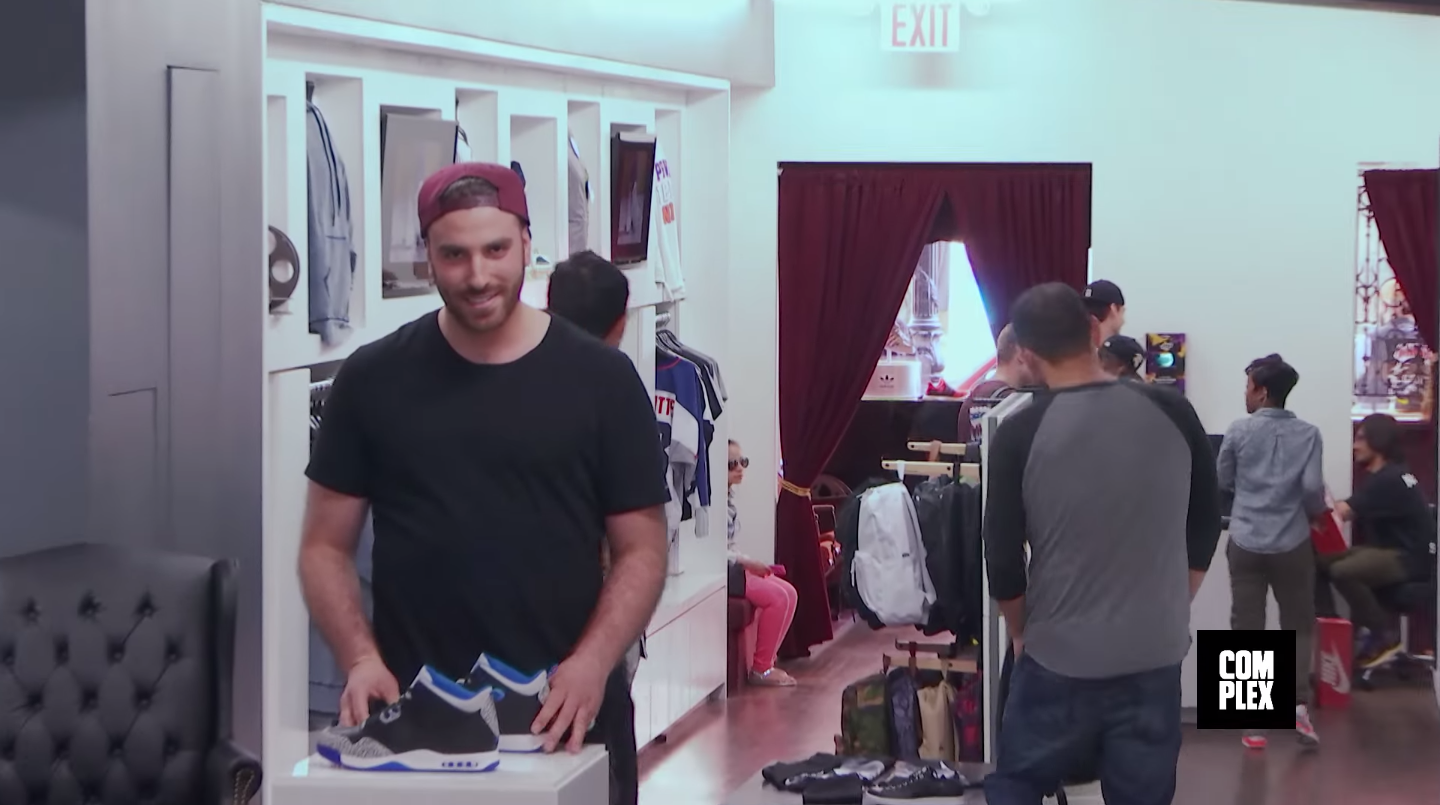 "THEY'RE NOT CREASIN', YOU'RE NOT CHEESIN'." -Alex of Extra Butter.