"I feel like y'all are looking past me right now and that's because the Pretty Flacko up here on this stage with me," A$AP Ferg said on stage during his adidas launch event in Miami during Art Basel, looking back at fellow Mob member A$AP Rocky. "But that's fine, much love to my fam for coming through."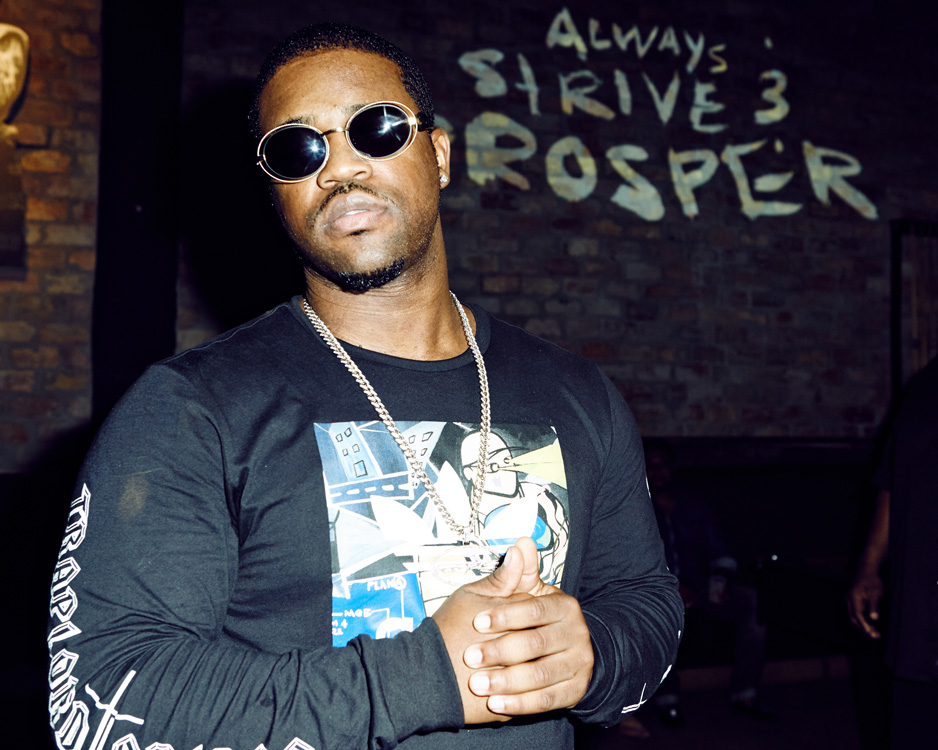 On Saturday night, Ferg and adidas Skateboarding celebrated the launch of their "Trap Lord" capsule collaboration of three t-shirts and a pair of black and white kicks. Inspired by Mob founder A$AP Yams, the project sold out hours after launch on the adidas site but a few sneakers are still available at Pacsun. "The relationship [with adidas] really started with me sitting in Rocky's meetings and them knowing I was the next step," Ferg explained in his trailer prior to going on stage for a performance. "So they just kept in touch because they really wanted to be a part of it because they loved what A$AP brought to the table as far as creative. You know they really just fell in love with the brand so we just started talking about different sneaker silhouettes and what I wanted to do with them."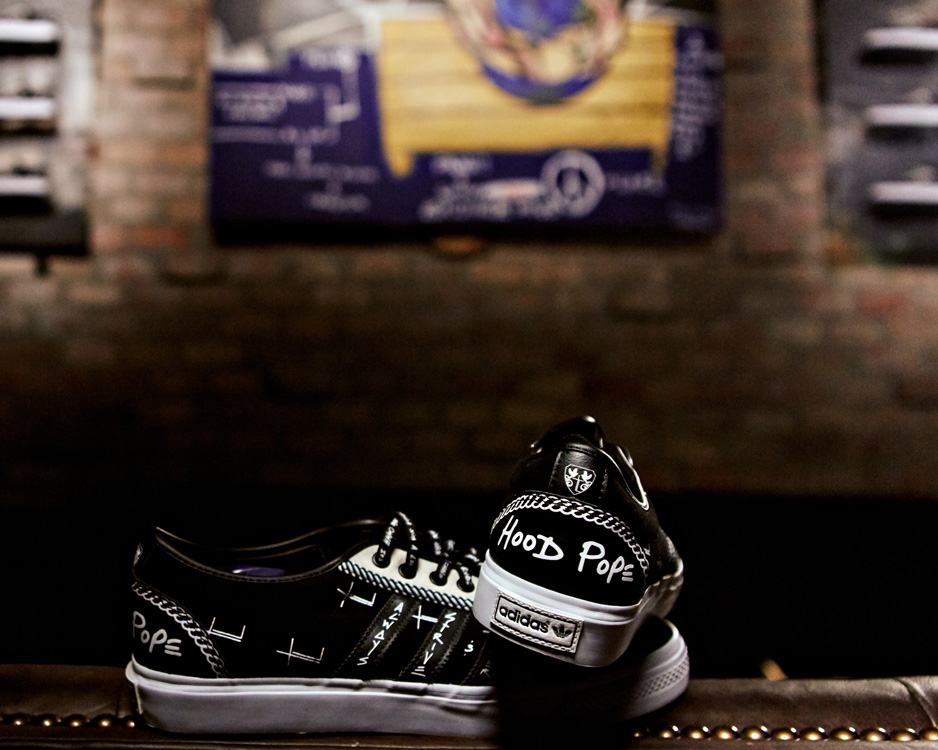 But Ferg wasn't the only A$AP member with big things going on for the week. Rocky hosted a dinner on Friday night with GQ Style Guy Mark Anthony Green, celebrating the debut of exclusive photos Green took of him. A$AP Ant performed at Ian Connor's DAMNED show while A$AP Bari DJ'd the same event. "This was like A$AP week," Ferg laughed. The whole crew even did a few performances including one at the Shelbourne hotel for their fans. But Ferg's event combined the music and the art.
"I definitely wanted to do Basel because I did it last year and I loved it," he explained. "I knew that I didn't have enough paintings on deck to have a full on show but thankfully I had Brock Fetch on deck with a bunch of rare A$AP Mob photos. With adidas we sort of collabed on the project and we thought since he did the photos for the campaign why not do an exhibit since he also has photos of the Mob since day 1." The black and white sat outside the event venue under a tent for viewing by a crowd that included female rapper Junglepussy, model Willy Cartier and Bradley Soileau as well as Ian Connor.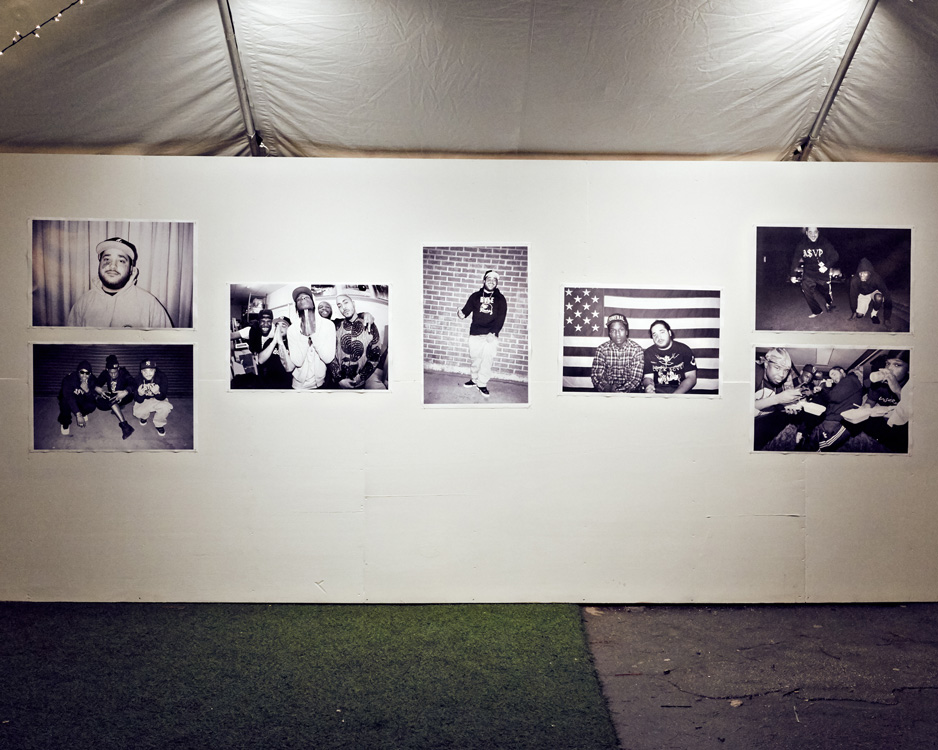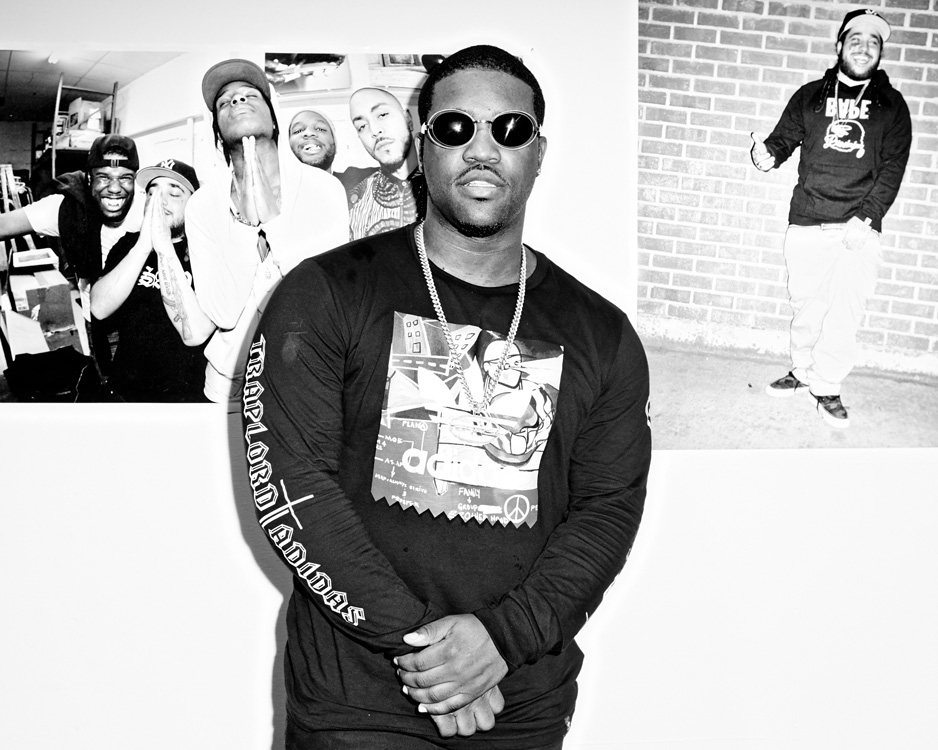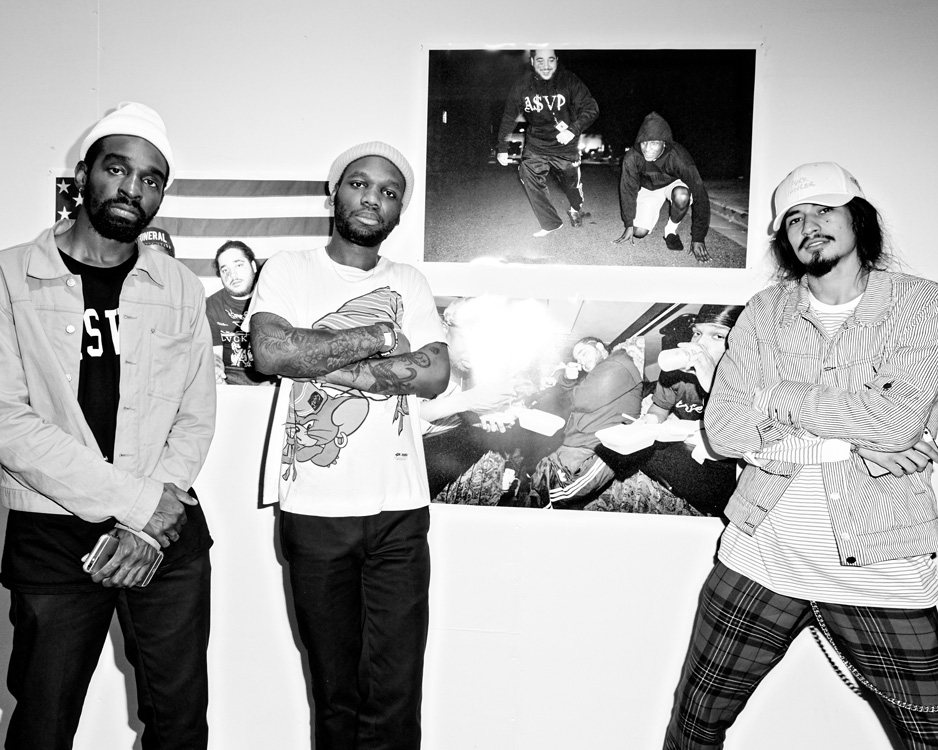 As he would be performing later, the conversation turned to collaborations and music. "I'll work with whoever, they don't have to be my friends," he responded when asked whether he was a believer in "Just Us" like creatives like Kith's Ronnie Fieg. " I mean as long as they are not my enemies, I'm open to working with a lot of people. You know this is a big world and a lot of people have a lot to offer and I'm open minded to working with damn near anybody if it sounds good and it feels good." The size of adidas and their affiliations with everyone from Kanye West to Big Sean made them an easy collaborator. But what about when it comes to musical collaborators?
"I just gotta feel it," the Harlem-based rapper said simply. "I'm constantly looking for the young teenager that's in his house with no deal who wants to conquer the world. I'm not worried about these mainstream  artists out here because once you do it, it's already been done; it's already old. I want to get that new wave, that new sound, that fresh feeling. I want that love. That's what I look for in these new artists and I'm open to working with anybody that got it."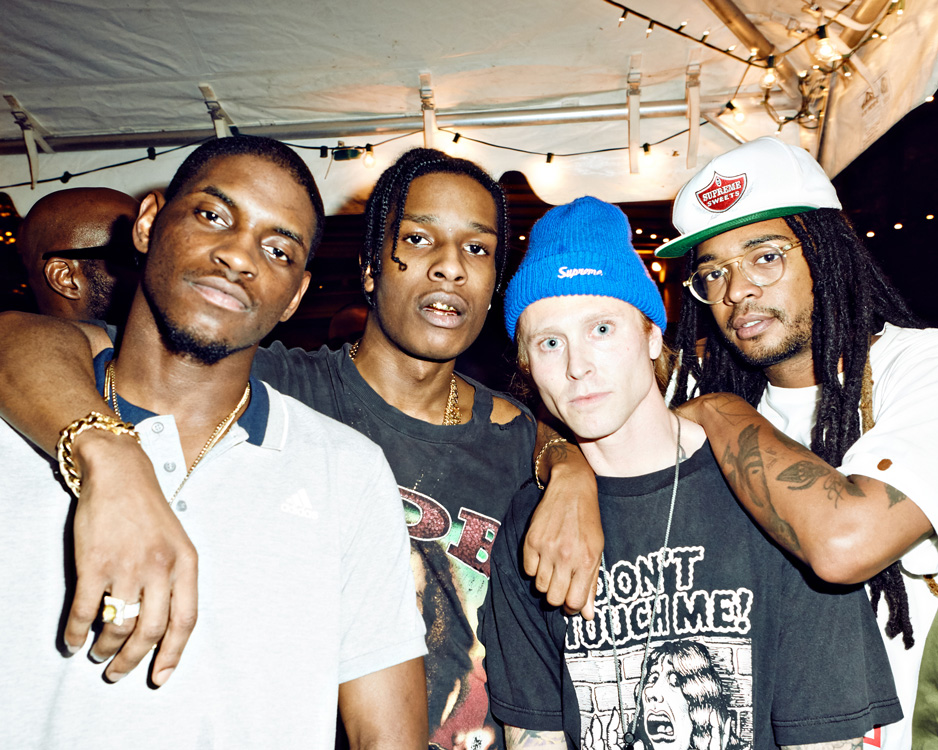 And as for his new music? "I've got an album coming out early January," he said referring to his sophomore album Always Strive and Prosper. "I have a huge smash about to drop for my first single. I'm excited about it. This album is basically showcasing my life, my rags to riches story about how I got where I am right now. I just put so much into this album, I really don't know what I'm going to do after it."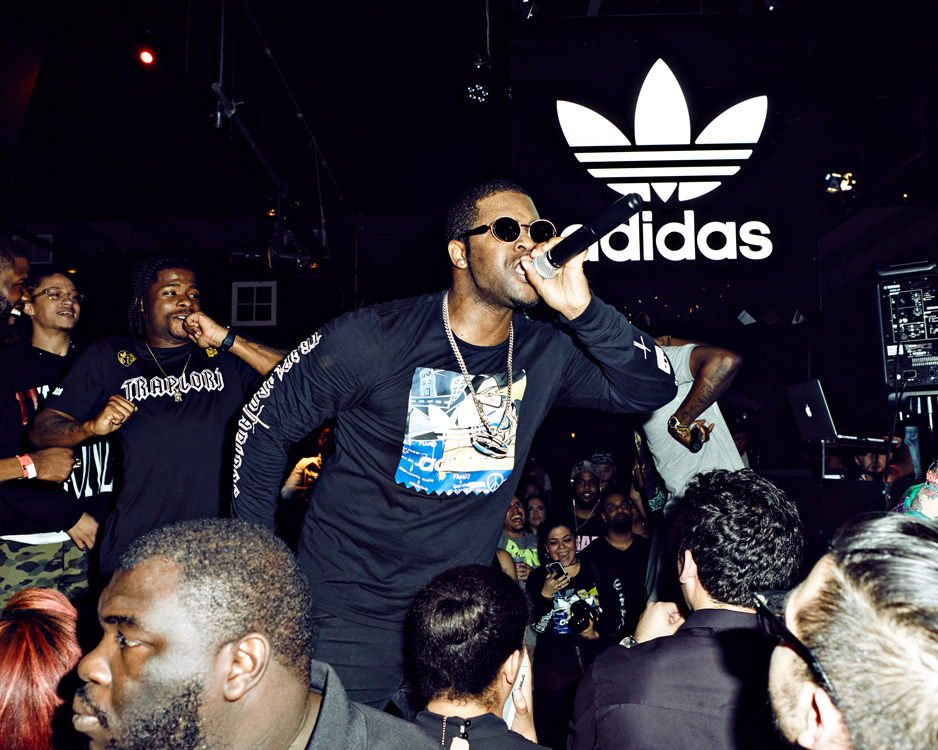 ***
Photos courtesy of adidas Skateboarding.