I remember using my financial aid check to go to my first Coachella. Prior to that, I existed primarily in the house party and function scene of Long Beach –  I never really knew what it meant to be at a festival. I never knew there were events that brought participants and adherents of tribes from all over (we can pretend and call them subcultures) into one space and forced them to interact with one another for the love of music; Or that it would culminate in feelings like going to bed at 6 in the morning after being stuck in a parking lot for 2 hours with thousands of ecstasy-riddled concertgoers and waking up on some stranger's couch or floor with ten other people sprawled out, packed into somebody's grand mama's vacation house in hot ass Rancho Mirage. Or was that just me running into random celebrities at that IHOP off of Dinah Shore Drive?
In any case, years of staying well-hydrated, attending this desert oasis – that transforms a former polo ground in Indio into a 3-day social phenomenon and premiere American music experience – has helped shape concertgoers into invested part of this social order, solidifying the power of the festival circuit and any artist's place in the minds of fans. You're talking about a festival that last year brought over a half million people and grossed more than $70 million over 6 days. Careers get made or broken, based on how social media determines your Coachella performance went. The lure of that Coachella check can make any of the biggest mortal enemies – or as the rest of the world likes to call them "former bandmates" – reunite for a night in history. If this year, you happen to be making the annual pilgrimage to one of the most holiest places in the music world, here's a list of artists you should peep while you run around recycling plastic bottles for free water – mandatory after eating salty garlic fries that cost you $9:
FKA Twigs
One of the freshest faces in the future of R&B, what Tahliah Debrett Barnett, known by the stage name FKA Twigs, is bringing to the main stage a live performance that draws heavily from her dance background (her trajectory into fame started out as a backup dancer). Visuals have always held an important role in advancing her content since her video for "Water Me" and "Two Weeks" on LP1. The latest news on her is directed towards her new engagement to Twilight star Robert Pattinson, and with the release of her new single Glass and Patron, FKA Twigs is prepping the rest of the world for her new album. Coachella is just lucky enough to be the first stage to see it all go down.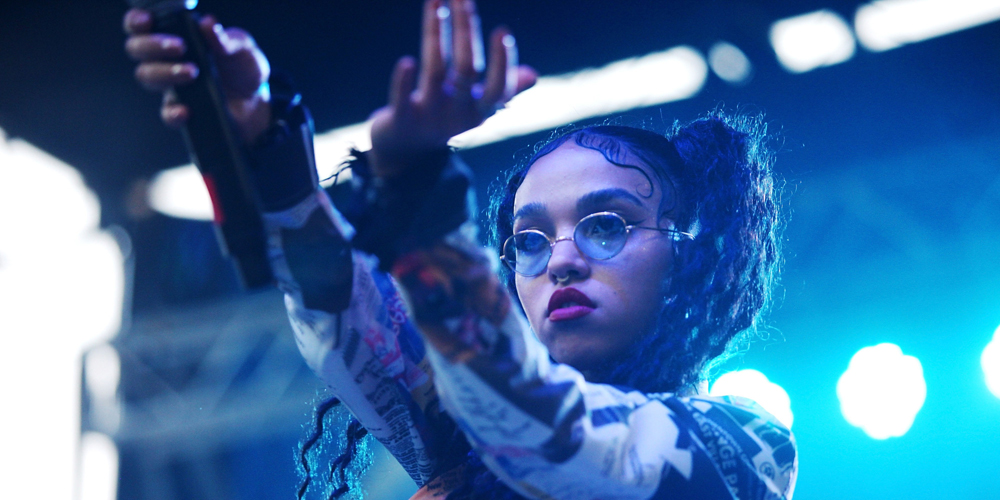 Stromae
One of the giants in music over in Europe – it's very interesting to see the Belgian star slowly breaking into the American scene. It's like watching the British invasion evolve right before your eyes, only progressing through the efforts of a handsome Eurostar from the home of Stella Artois. To see the biggest pop star over the pond maneuver his exotic, mish map sound consisting of house, African rhythms, French love ballads, the hip-hop of his youth, and club music, has been an exciting story to watch unfold. His club hit "Alors On Danse" ("So We Dance"), from 2009, started him down the path of blowing up in the States, partly thanks to a remix from Kanye West. The Eurostar was a huge success in SXSW – in fact, Belgium's prime minister recently gave President Obama a Stromae CD. A joint from his latest album, √, or Racine Carrée,which sold more than 3 million records, was used as the World Cup anthem for the Belgian national team.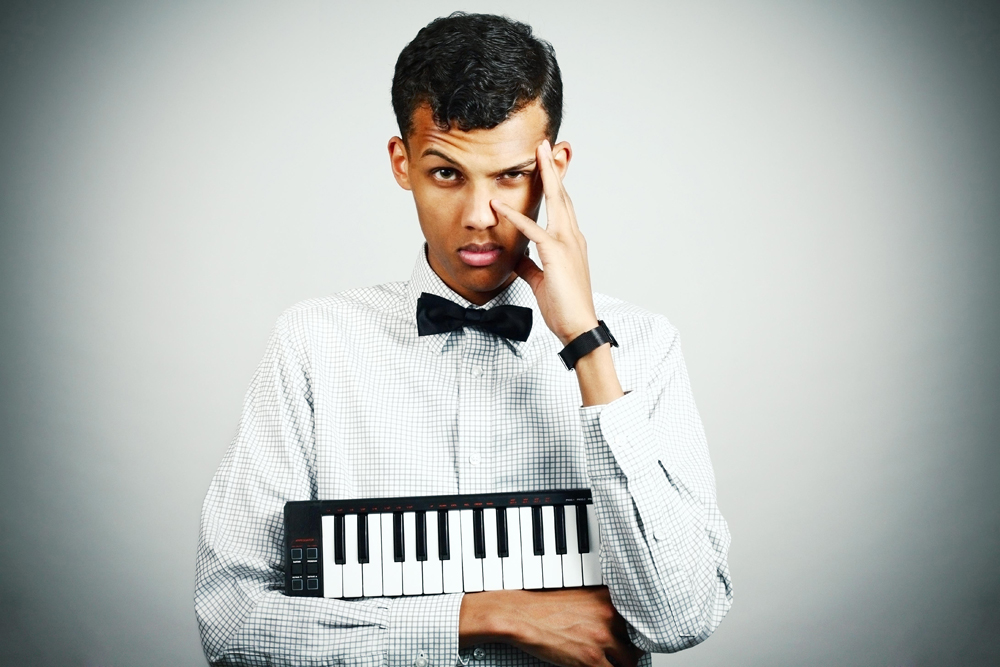 Flying Lotus
The Los Angeles legend, forever caught working between the intersection of hip-hop, jazz, and the beat scene, is unrivaled in his impact on the game at the moment. His tireless work since 2006's 1983 has done nothing but push the boundaries of the culture. Last year's You're Dead firmly helped solidify his place within his jazz lineage (being the grand nephew of transcendental jazz star Alice Coltrane), while simultaneously providing a platform for fellow space aliens like MF DOOM and Earl Sweatshirt to coalesce with his Captain Murphy persona. Few men can say they've helped provide the framework for the most talked about album of the year, but a folder of beats he sent to Kendrick Lamar served as the initial creative ethos of what became To Pimp A Butterfly.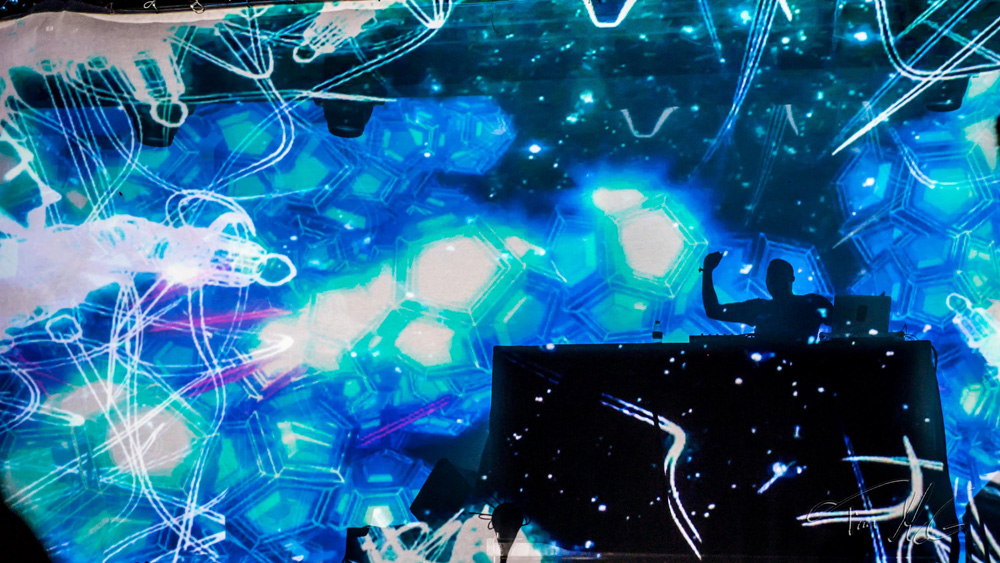 Ab-Soul
The Black Lip Bastard from Carson, California, has always been the odd man out since 2007 when TDE struck rich with his first release. With 2012's Control System, he took the pain of the passing of long time girlfriend Alori Joh to create a beautiful ode to her life with the touching "The Book of Soul" while hitting on the SOPA act and the effects of DMT with "Pineal Gland." Recognized as the lyricist of the Black Hippy supergroup, which consists of labelmates Kendrick Lamar, Jay Rock, and Schoolboy Q, many see him as the next artist in the TDE roster to make a great splash in the hip-hop world. Last year's These Days shows that he's prepared to take his craft to the next level ("It makes sense I take interest in the third eye, due to my lack of sight, I guess it's a sacrifice") with collabs with Lupe Fiasco and Kendrick Lamar, as well as Action Bronson strongly featured.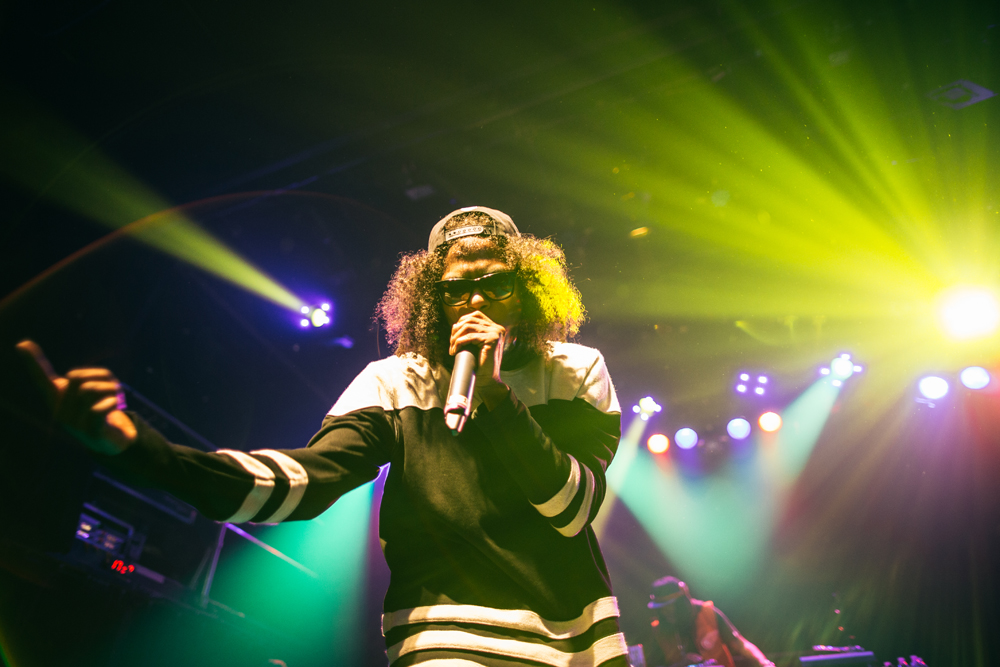 Joe Kay
Juggling being the founder and head A&R of one of the fastest growing labels in the world, Soulection, fully run by the youth, Joe Kay is also the on-air personality behind one of the biggest radio shows on London's Rinse FM. He is one of the growing fixtures in his community to develop solely around online music platforms. As the head of Soulection, Joe has provided a platform to curate some of the biggest compilations on his burgeoning label for artists across the globe who exist outside the radar of the traditional major labels (they recently dropped an expansive ode to Sade). From his early days of running Illvibes, Joe has always shown a talent for being able to mix his hip-hop roots with diverse sounds, making them cohesive – from the UK 2 step scene, house, to even the neo-soul sounds taking up roots in Australia. He connects his ever-loyal growing audience weekly on his 3-hour show with The Sound of Tomorrow, featuring artists such as Mr Carmack, Sango, Kaytranada, and Taku, who are giants in the new future bass producer-based scene. Joe has truly proven himself thus far to be a world-recognized tastemaker. He'll be performing at Coachella with Jay Prince.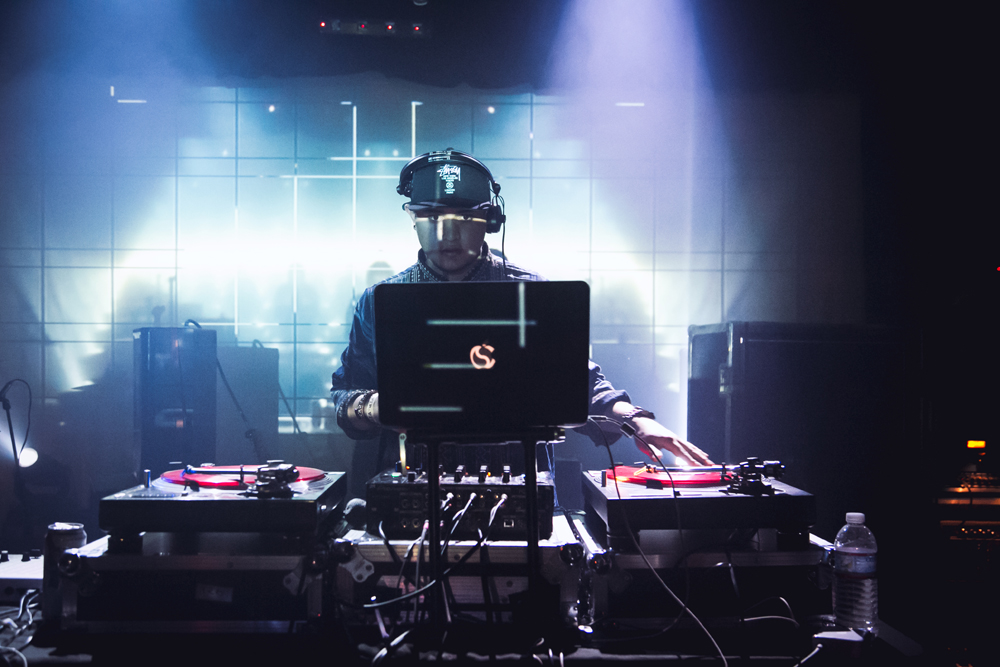 Steely Dan
When Walter Brecker and Donald Fagen fired the other members of their band and left their New York to head west to Los Angeles, many in the industry thought the duo had self-sabotaged their entire career. But what waited for them here in the City of Angels was some of the best session musicians known to man, with names like Chuck Rainey, Michael McDonald, and Jeff Porcaro. 40 million records and a induction into the Rock and Roll Hall of Fame has settled any dispute on where their place in music history rests at. Originally staff songwriters at ABC Records, Steely Dan made a name for themselves (named after a strap-on dildo mentioned in a Burroughs book) writing complex jazz-influenced compositions that no one else wanted – which led to their own debut Can't Buy A Thrill. Bridging the gap between rock, r&b, funk, jazz, and classic pop, the '70s legends have developed a formidable cult following for themselves over the years for their audio eccentricities and perfectionist habits.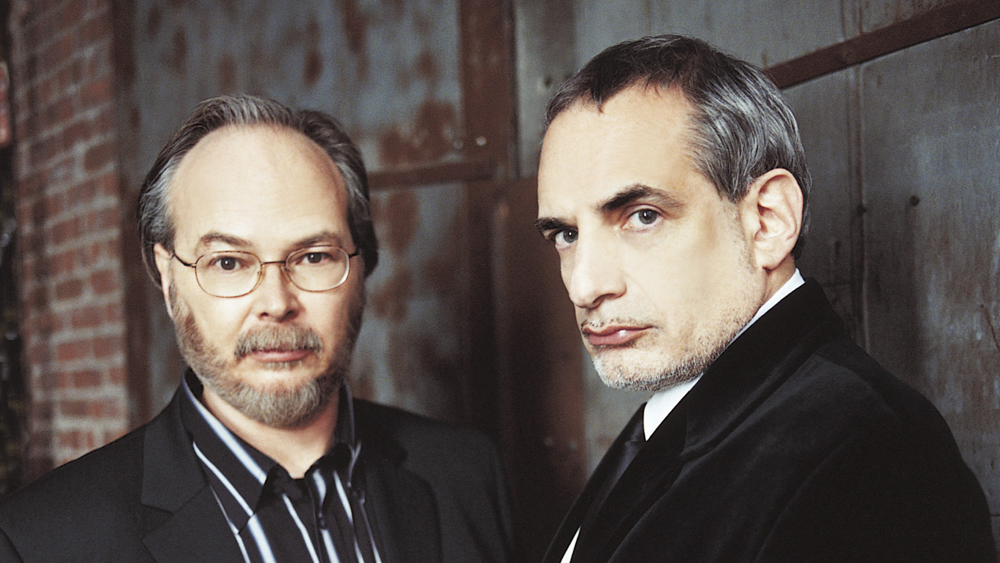 Raekwon & Ghostface Killah
Having arguably the most definitive post-Wu Tang record with the collaborative epic Only Built for the Cuban Linx – famously known in rap circles as the Purple Tape (for the limited run of purple colored cassettes so heads knew you were down for day one) – Raekwon and Ghostface Killah permanently shifted the culture of hip hop in New York with the help of the RZA. Their connection with the mafioso persona, peppering their tracks with scenes cut from epic Mafia movies, helped popularized its place in the East Coast. They made way for the larger-than-life crime characters played by their contemporaries Nas, Biggie, and Jay Z, along with a host of others. Particularly known for their exquisite wordplay heavy with phrases no one had heard of ("Yo, you fourteen carat gold slum computer wizard") Rae and Ghost flooded the scene with this new slang that eventually caused early beef with emerging greats in a cramped New York. This Coachella season, they've joined the main stage for the 20th anniversary of their classic album. The Chef and Pretty Toney on stage together is a must-see.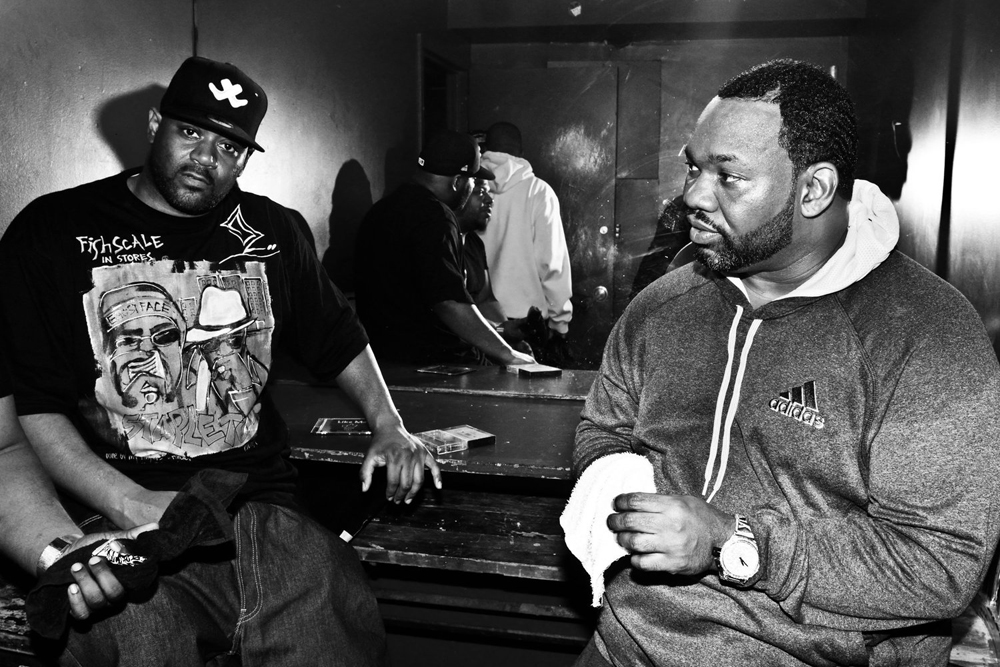 Drake
Fresh off of the heels of tying with the Beatles on Billboard for having 14 simultaneous hits on the Hot 100 charts, 27-year-old Aubrey Drake Graham is poised to take over the summer once again. His surprise release of If You're Reading This It's Too Late in February broke streaming records (until Kendrick later broke them), and with over a million records sold currently, Drake has showed everyone that in stunt mode, he's almost unstoppable. With the release of his final Cash Money Records album, Views from the 6 scheduled for this summer, Drake is wisely gearing to take the festival season by storm, headlining this year's Coachella for the first time. Fans are already getting excited over who the self-proclaimed 6 God has ready to pull out onto stage, with names like Lil Wayne and Nicki Minaj currently being thrown into the mix.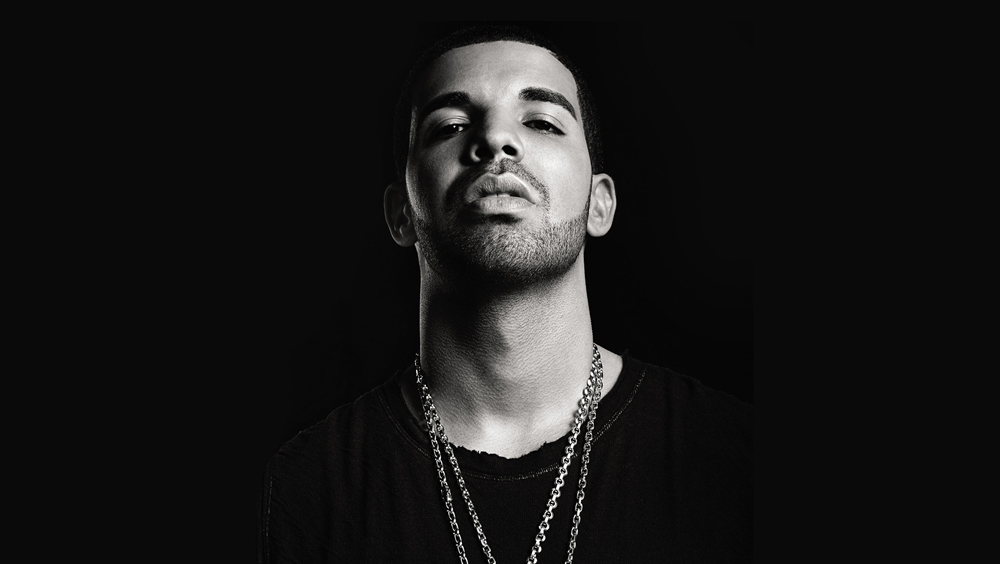 Caribou
Besides holding a PhD in mathematics, Canadian Dan Snaith has left his imprint on this world under his Caribou moniker. His '07 Andorra release first caught my attention and played into his Swim release in 2010, which displayed his long journey, while simultaneously reshaping the dimensions of what is today's electronic music. Last year's Our Love showed his growth, keeping the experimental arrangements that made Snaith famous, while delving into adulthood with themes of lost relationships, fatherhood, as well as death. They'll probably be having a stand out performance in the Sahara tent with teens in cut off denim shorts learning that this moment was made to dance and mellow out.