Reigning Champ Fall/Winter 2015 – As summer winds down, brands like Reigning Champ are gearing up for the cold winter months. These expert fleece makers from Canada have a strong history of creating heavy durable fleece with premium detailing. Their latest collection is an extensive line of hoodies, crew-necks, sweatpants, shorts, and tees. In addition to a solid run of basic athletic gear, Reigning Champ manages to turn things up with a small collection of technical goods. Expect to see crewnecks that combine their award-winning fleece with breathable water-resistant material, along with standalone pieces that are ready to weather any storm.
Source: Reigning Champ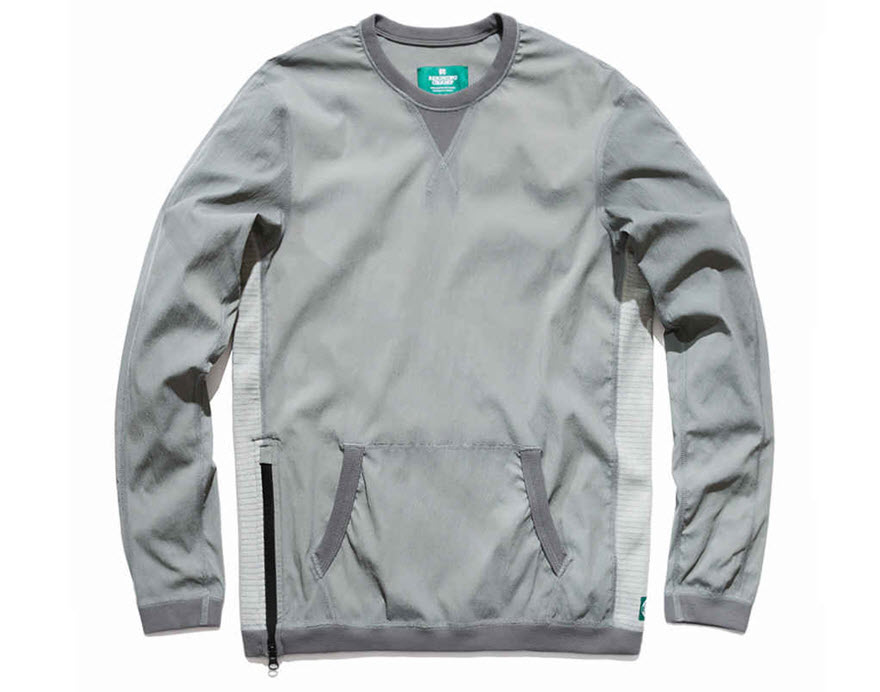 Garmin Forerunner 25 – Runners looking for a solid running watch without breaking the bank are in luck. Garmin is following up the 15 with the 25, a simple device that uses GPS to send running data to your smartphone. While smartwatches require your phone, Garmin products benefit with their standalone GPS embedded into the watch. Simply relay the information back onto your phone at a later time instead of jogging with both devices. One drawback is that the 25 may not have as many features as its predecessors, but it offers a larger display and fewer buttons, meaning less complication. The Forerunner 25 starts at $170, and arrives with a external heart rate monitor for another 30 bucks.
Source: Garmin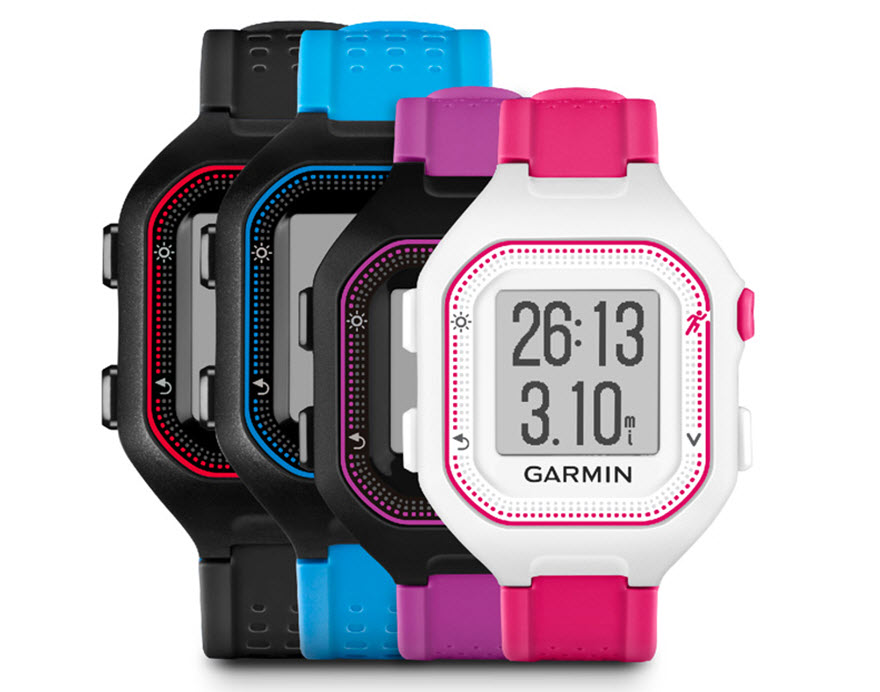 Star Wars x XLARGE – As the next installment of Star Wars approaches, the number of collaborations will undoubtedly increase. One of the first to jump on the bandwagon is XLARGE. I can't tell you what street and skate culture has to do with a fantasy universe where the Jedi and Sith duel for eons, but XLARGE does a fine job of making it work. Going for a more mature aesthetic, the collection takes on iconic characters like the Stormtroopers, C-3P0, R2-D2, and Darth Vader, and embroiders silhouettes across pocket tees, bucket hats, and strapback caps. It's oddly satisfying to see Darth Vader across a denim cap instead of the usual Polo logo. Look for the collection to hit stores next Wednesday, August 12.
Source: XLARGE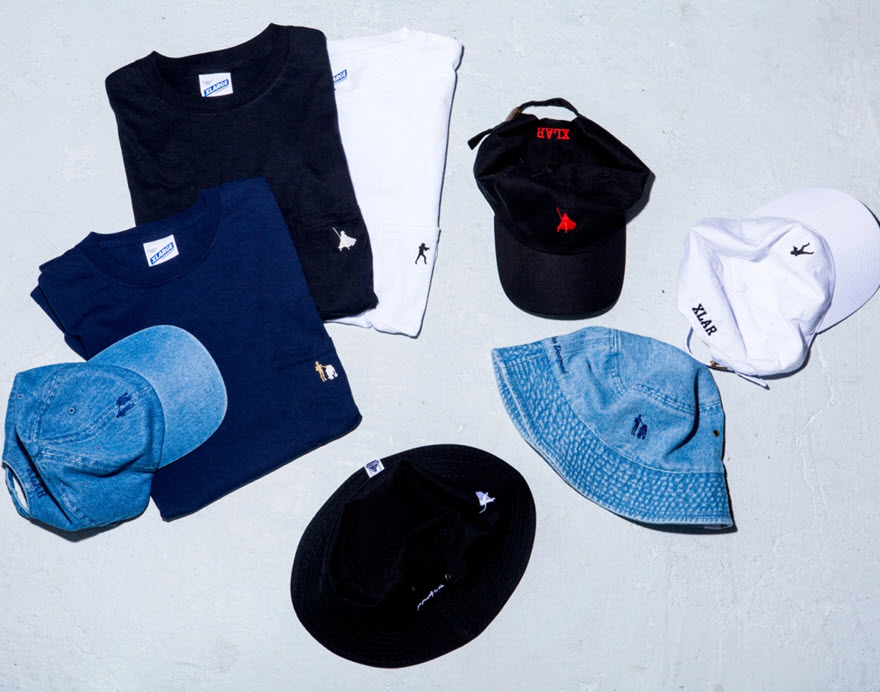 RVCA Presents "Blind Girl Surf Club" – RVCA'S latest surf collection is inspired by a friendship between artist and filmmaker Julian Schnabel and surf legend Herbie Fletcher. Dubbed the "Blind Girl Surf Club," the collection is made up of surf staples that include: hoodies, board shorts, windbreakers, caps and T-shirts, emblazoned with either the club title or icon, and all in black. The pieces are inspired by Fletcher and Schanbel's surf trips over the years, along with the friends and families that have been welcomed into the club. The once secret organization is now allowing RVCA to open it up to an all new surfing community.
Source: RVCA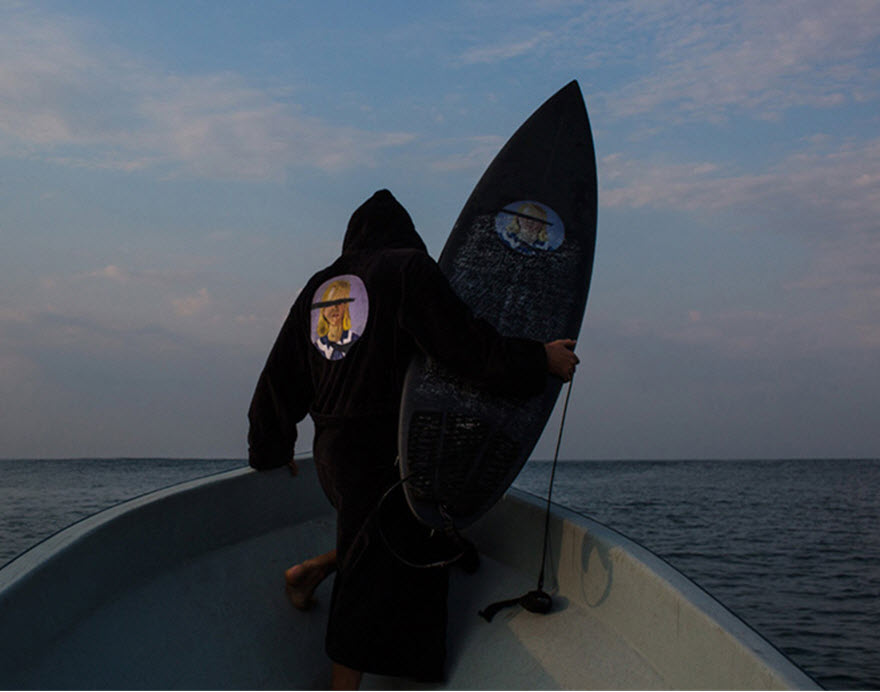 Supreme x Jordan Retro 5 "White" – Arguably the cleanest pair from the rumored three piece release between Jordan and Supreme is the "White" Air Jordan Retro 5. The original arrived in white and red, and Supreme takes that minimalist approach to add a dash of metallic silver, a tinge of red, some black, and a bit of translucent blue. What completes this fresh and crisp aesthetic is the use of a tumbled leather across the uppers. It adds a premium feel that contrasts nicely with the skate feel of the Supreme logo. Keep your eyes peeled for all three colorways this coming Fall and Winter season.
Source: Sneakernews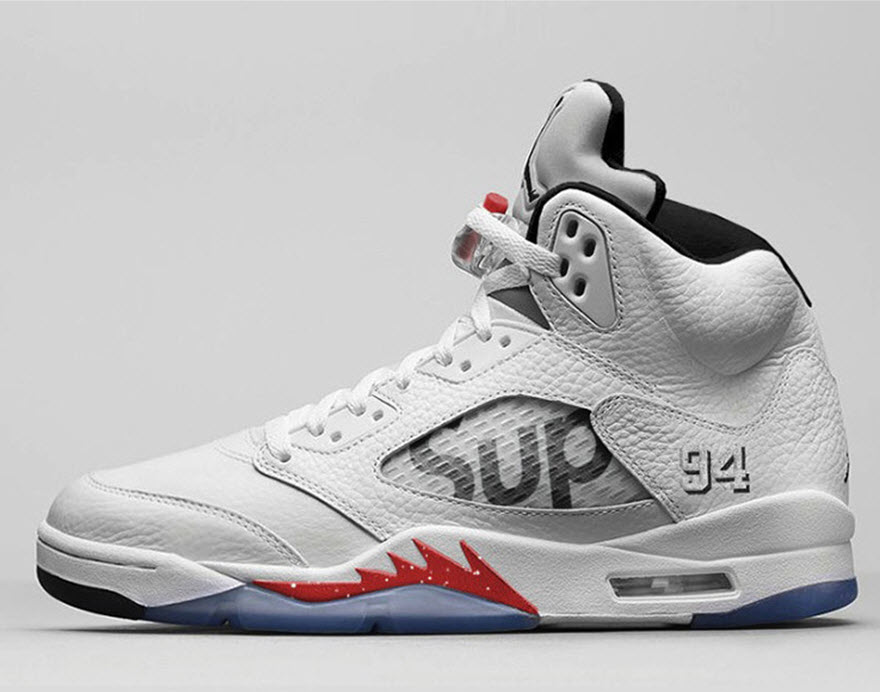 9Five White Croc Etch – California eyewear brand 9Five has built an empire on making premium sunglasses at an affordable price point. Their handmade sunglasses now add the White Croc Etch collection into the fold, and it features a color-blocked design that blends gold, white marble acetate, and a laser-etched crocodile pattern. The gold and croc-etch across the arms give the sunglasses a refined aesthetic that matches with the solid black and marble transition on the frame. If you're looking to add some refinement to your street look, then give 9Five a look.
Source: 9Five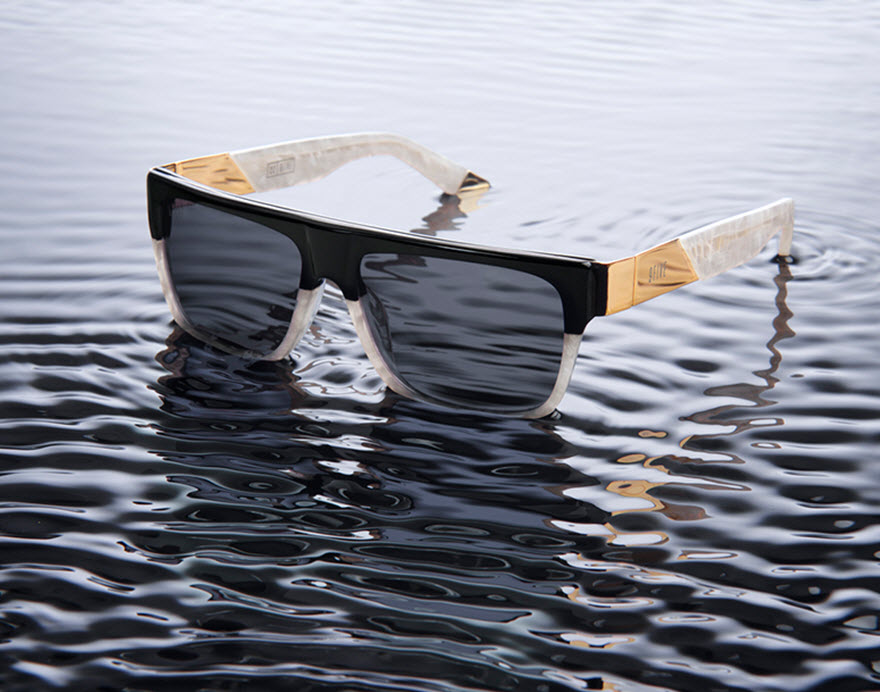 Vans Authentic "Cork" – Cork has been one of those really cool novelties that have come into sneakers. First, it was a pair of Lebrons that executed the pliable material across the uppers, and then there was Nike SB that proved cork also looked great on the casual Janoski. This time it's Vans that takes cork and applies it across the iconic Authentic silhouette. Instead of actual cork Vans uses and all-over cork printed canvas over the classic vulcanized waffle outsole. This is an interesting take on a classic skate sneaker, and is available now at select Vans retailers.
Source: Titolo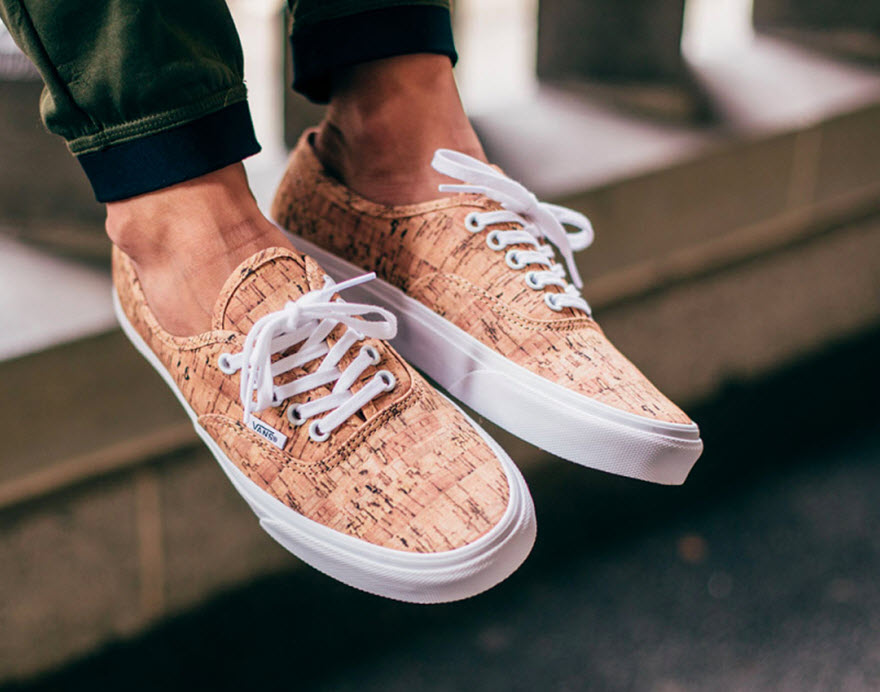 ASUS ZenPhone Max – There really isn't anything spectacular about the all-new ZenFone Max from ASUS. The Taiwan-based company is known for churning out some solid med-tier phones, but this one has something pretty incredible up its sleeves. In addition to a powerful 13-megapixel f/2.o camera, Gorilla Glass 4, and 5.5-inch HD display, the camera arrives with a 5,000 mAh cell battery. The battery is nearly double the size of flagship phones, and can even serve as a power bank to charge other devices. If you're sick of running out of juice on your phone, then ASUS may be your solution.
Source: ASUS