J.Crew Broadmoor Collection – J.Crew's upcoming collection for Fall is a lot more than just this jacket, but GOT DAMN is this a sweet looking piece. The jacket is made from Japanese Chambray and looks like something your pops would've worn every Sunday morning. The jacket is lightly quilted with some insulation, and is just enough to get you through those cold nights, but lightweight enough to see you through the days. Put this down on the "Need" list.
Source: J.Crew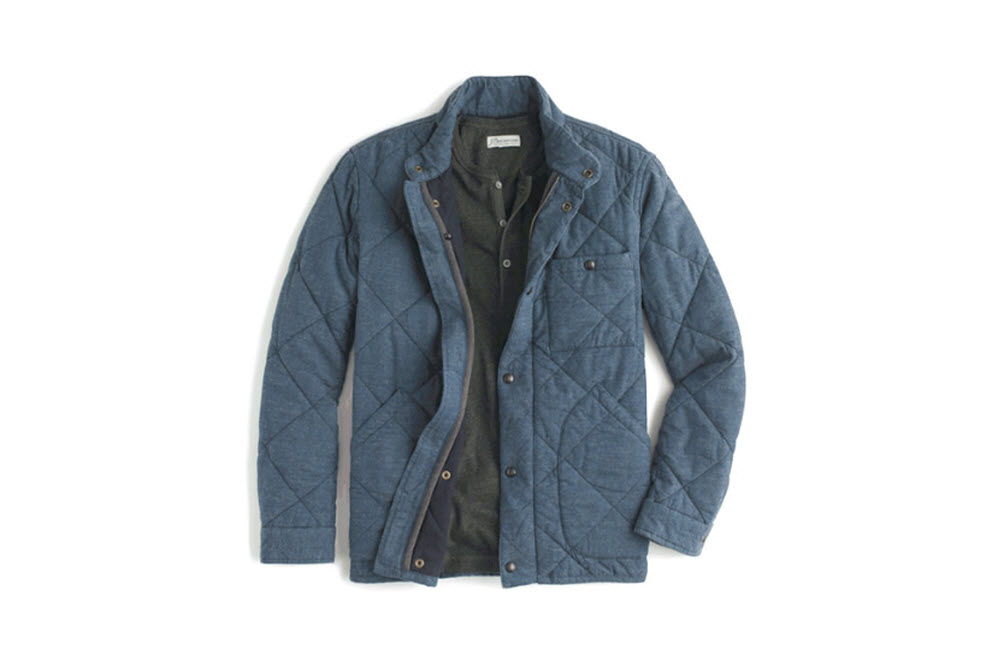 Luminox x Surefire – Everyone is talking about a tool watch. A utilitarian timepiece that can also take a beating. Well, you're not going to get anything more heavy duty than the latest project between Luminox and SureFire. The flashlight company teams up with Luminox to create a rugged piece that is ideal in low light situations. The case of the new WristLight is constructed out of mil-pec hard-anodized aluminum which also houses a SureFire flashlight that has three output modes. The light can be recharged through a USB cable and has its own fuel gauge. And like any Luminox the dial uses radioactive tritium markers.
Source: LA Police Gear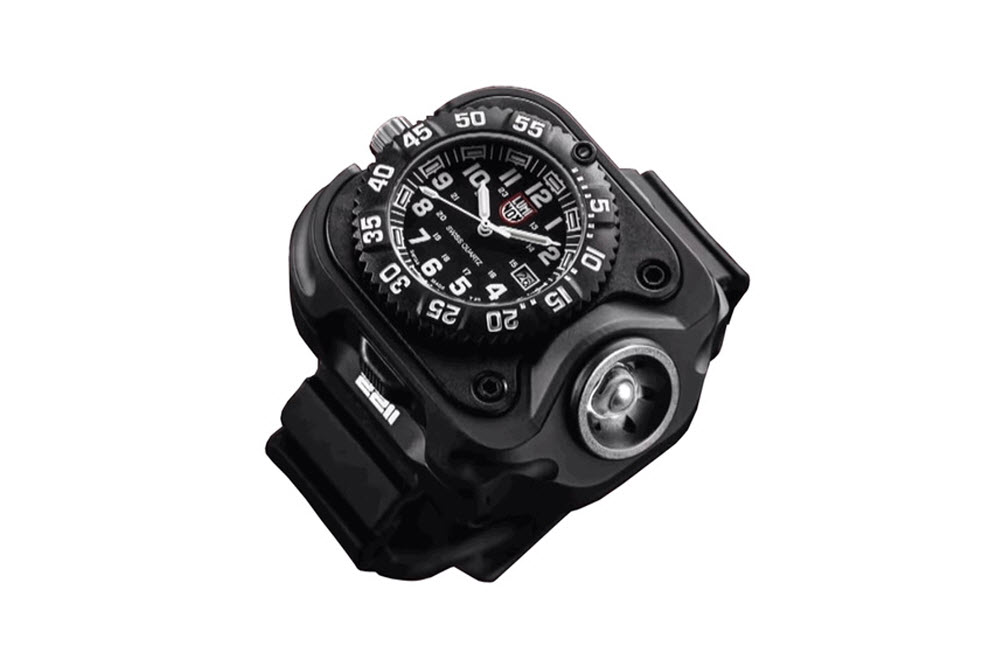 Samsung Bendable 4K TV – If you're still wondering whether to go for curved or flat for your new 4K set, then read on. Samsung is the first to develop a television set that does both. The new UN78SB9 is the only television on the market that is bendable. This new television set only comes in a 78 inch model and promises unparalleled 4k resolution. The television goes on sale in Korea starting this August, and should be making its way stateside around the end of the year.
Source: Samsung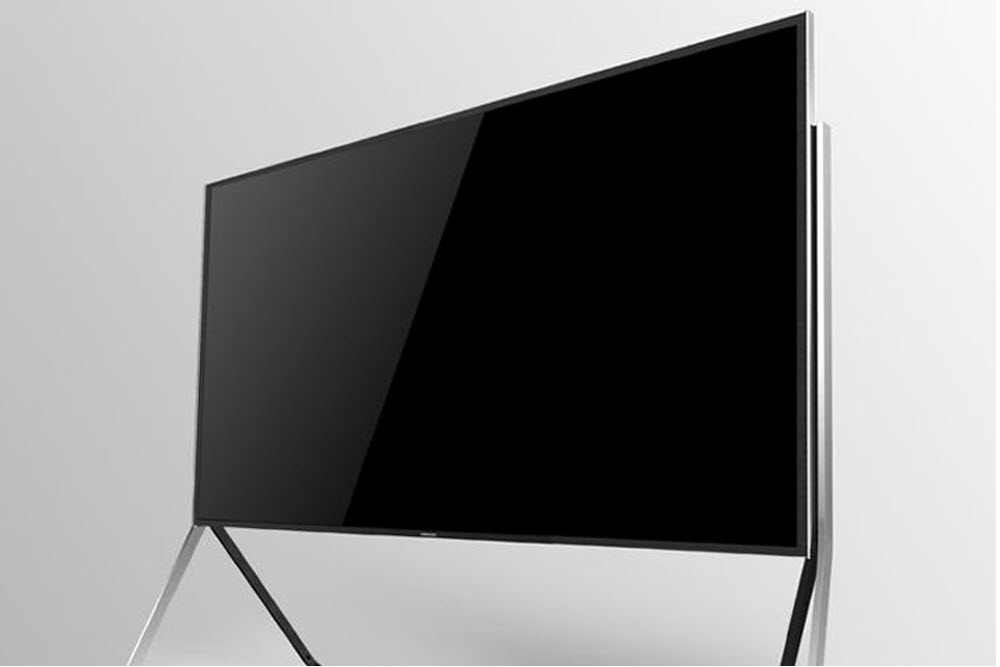 Jason Markk x Livestock – After tacking a new store in Los Angeles Jason Markk is making moves again. The latest project is with Livestock from the Great White North. The Canadian brand and the sneaker cleaner team up to celebrate Livestock's ten year anniversary. The limited edition project will include a special military tin that has been re-appropriated to include co-branded cleaner brush, microfiber towel, and Jason Markk solution. This premium set will be limited to 100 units, and also comes with a custom T-shirt.
Source: Jason Markk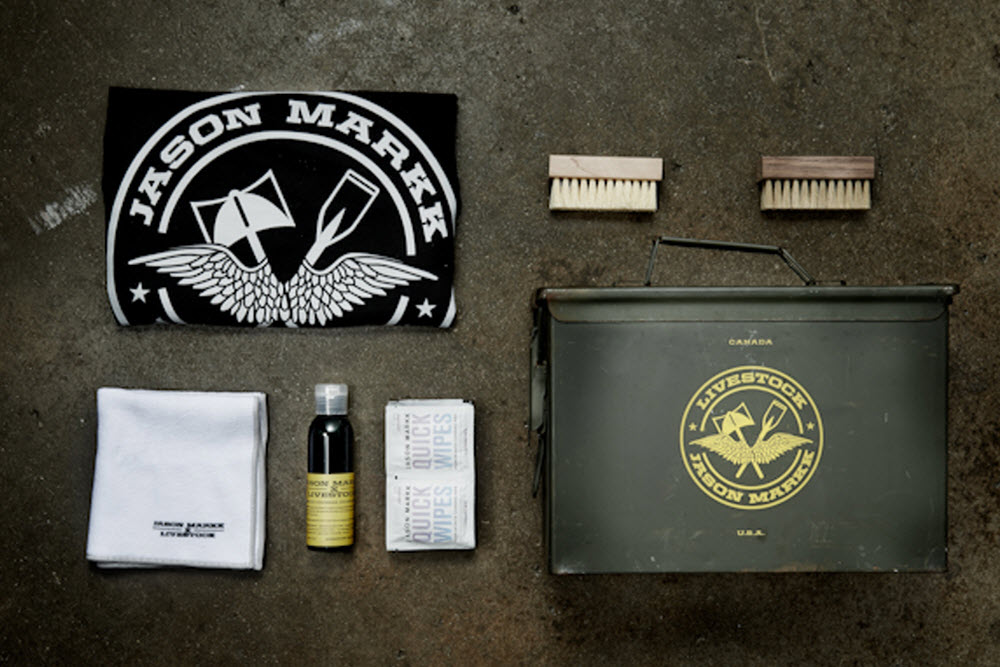 Nike Air Max Light – Every time I think Nike is sleeping they come out with a banger like these new Air Max Lights. This latest update to the runner makes the sneaker water resistant, and ideal for those who enjoy running in the outdoors. The colorway is simple and muted with the grey hues, but still gets that pop with the bright blue and red. Nike tops it all off with a sweet speckle sole. Look for the Nike Air Max Light to be in stores now in a couple of colorways.
Source: Footpatrol