"What is this? A center for ants? How can we be expected to teach children to learn how to read… if they can't even fit inside the building?" – Derek Zoolander
This quote from the cult classic movie, Zoolander, gave birth to the unique and creative concept by olloclip, creators of the popular iPhone photography accessory, to introduce an avant-garde, miniature art exhibition, A Gallery for Ants. Unveiled today during the final weekend of the US Open of Surfing in Huntington Beach, the gallery will be open to the public from August 1st to the 3rd at the Shorebreak Hotel.
olloclip partnered with the uber-talented, Chris Burkard, an award-winning surf and adventure photographer. It is only fitting that his creative visions captured through the medium of photography also be shown in an equally as creative exhibit, "The World's Smallest Curated Art Gallery." Shot exclusively with an iPhone using an olloclip lens, the gallery featured photos were then printed in a bite size form and displayed in a fashion that invited guests to view the photos through the olloclip macro lens attached to a tethered iPod Touch.
When I received the invite to the media reception, I didn't hesitate to RSVP as it was held at one of my favorite venues, featuring one of my favorite photographers, and was a great excuse to spend the day at the beach. Some attendees of the event included professional surfer Dane Reynolds and skaters Jamie Thomas and Joey Brezinski, world renowned photographers Estevan Oriol, Willie T, Jason Kenworthy and Quang Le, and Candice Huckeba from Radio Disney.
I caught up with the CEO of olloclip, Patrick O'Neill, to find out how this idea came to fruition and see what may be next for the tech company that was launched from his home kitchen.
A Gallery for Ants
Q&A session with Chris Burkard this Sunday August 3rd at 11am – 12pm.
Shorebreak Hotel (2nd Floor)
500 Pacific Coast Hwy
Huntington Beach, CA 92648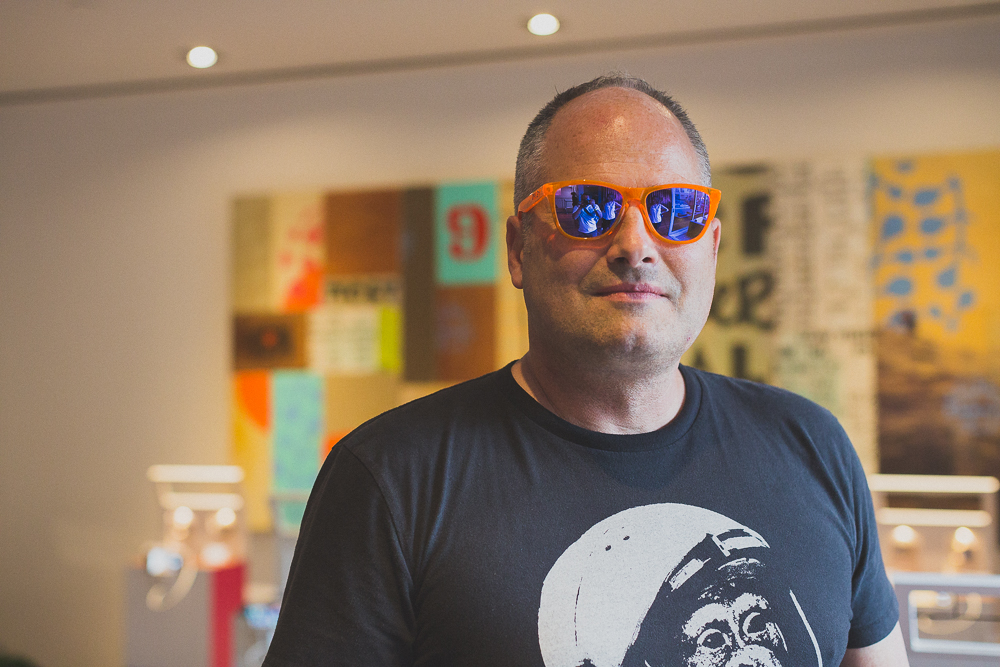 olloclip founder and CEO, Patrick O'Neill
JOHN: Why did you select Shorebreak Hotel to host this event?
PATRICK: We live here basically. My house is down the street and our office is about 3 miles up. We are a Huntington Beach company and with all this going on (US Open of Surf) and wanted to be part of the event.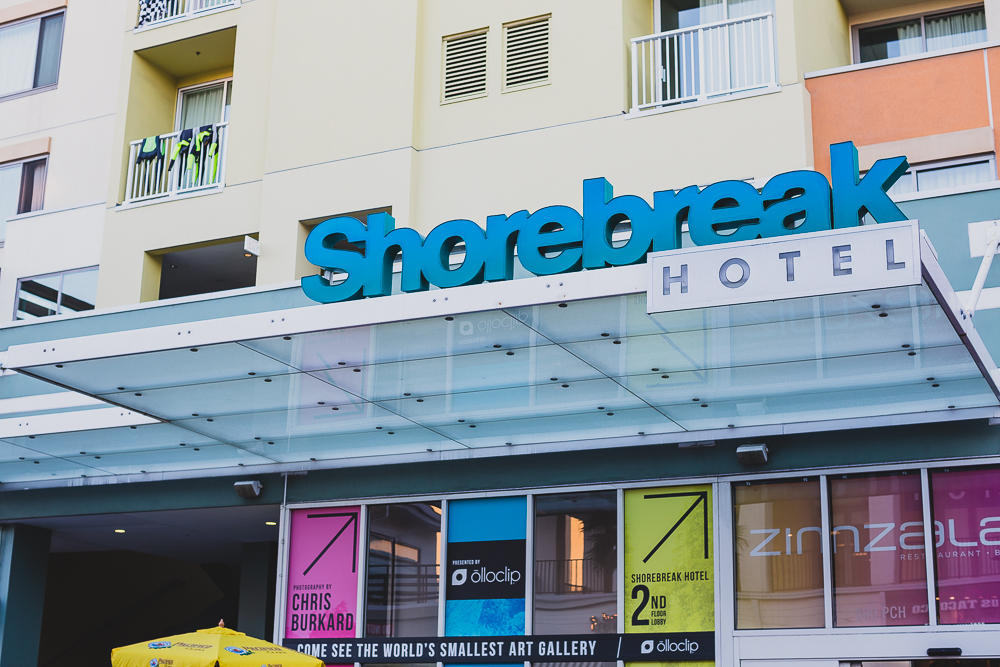 Who came up with the unique concept of A Gallery for Ants?
That was Tim, our marketing director, he just thought it would be fun to do this thing with the tiny pictures and use our macro lenses to take a look at them, which is a real fun concept.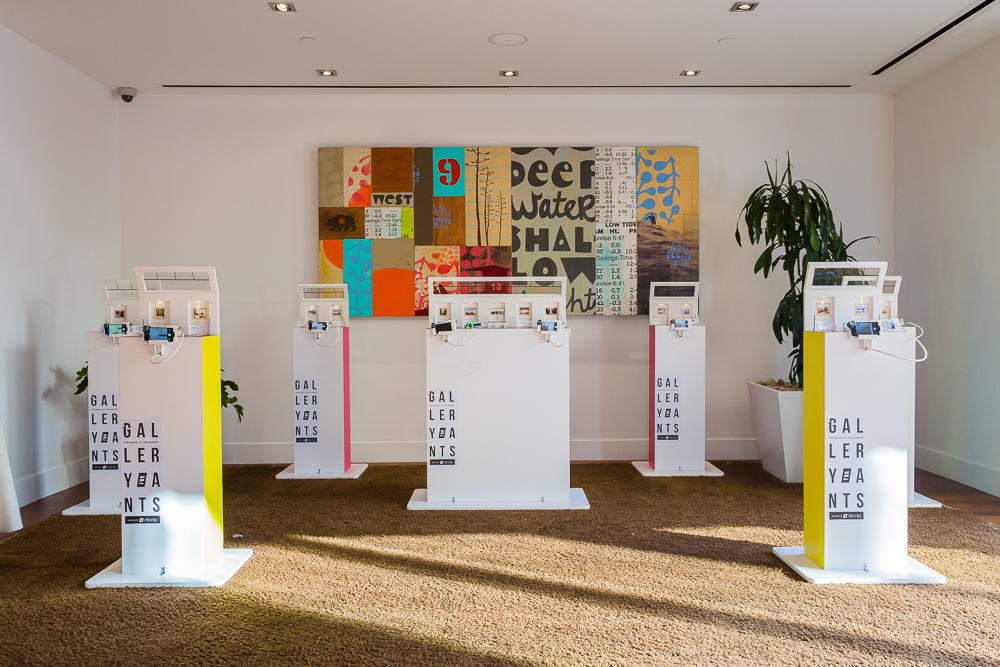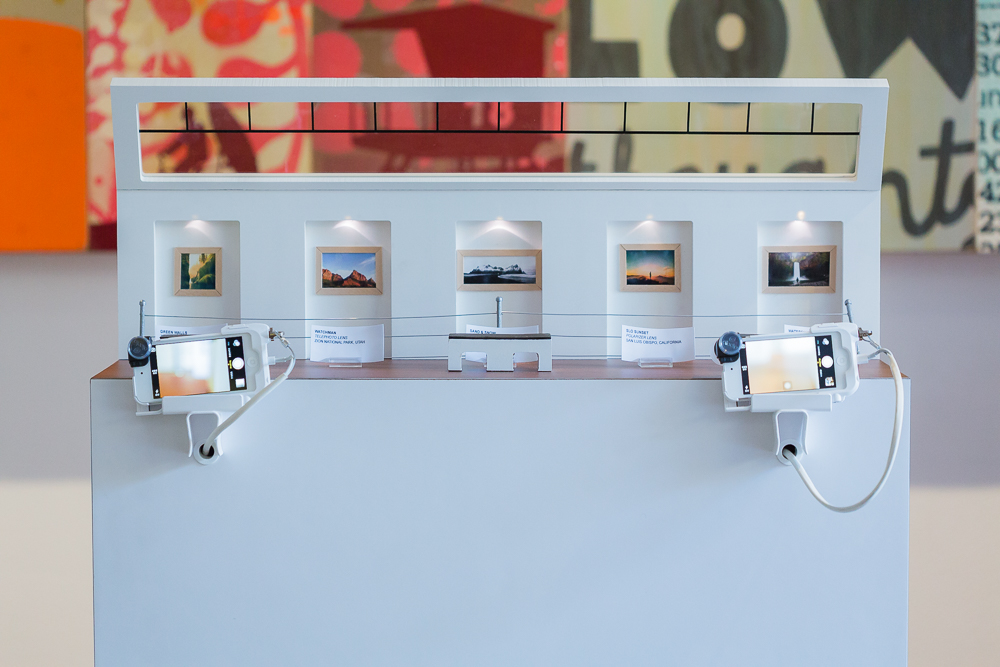 Why did you select Chris Burkard to work with specifically for this gallery?
We love his work and he takes amazing pictures. It's not like we spent a lot of time scouring the Earth for photographers – it's that we are such a small company that is growing fast, and that we have limited resources [so] it's almost like we are drawn to creative people and these things sort of happen. We saw Chris's work and were blown [away] by it and it was really the perfect fit.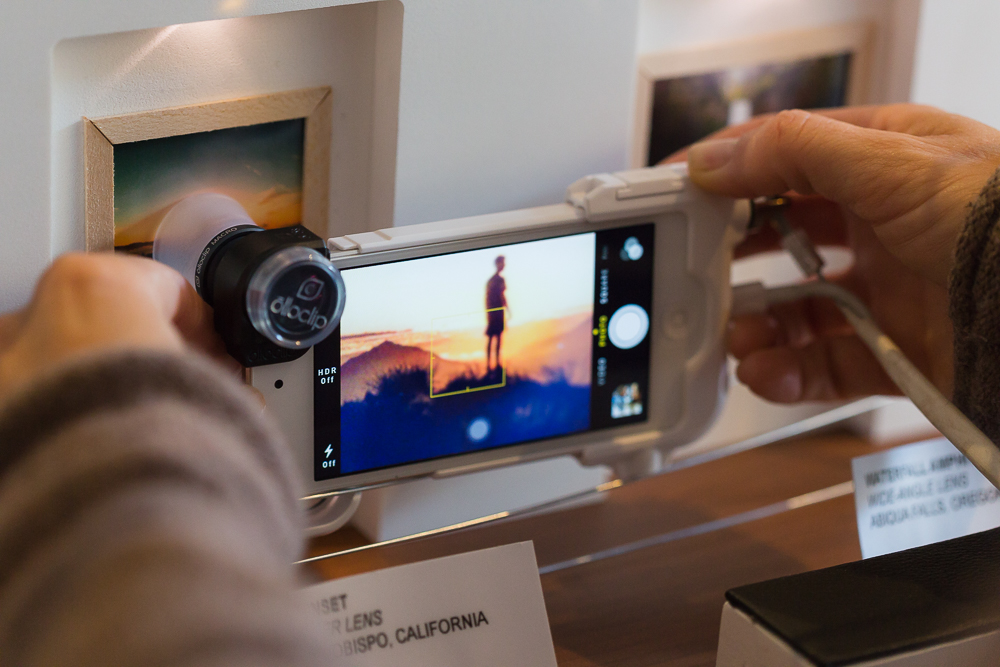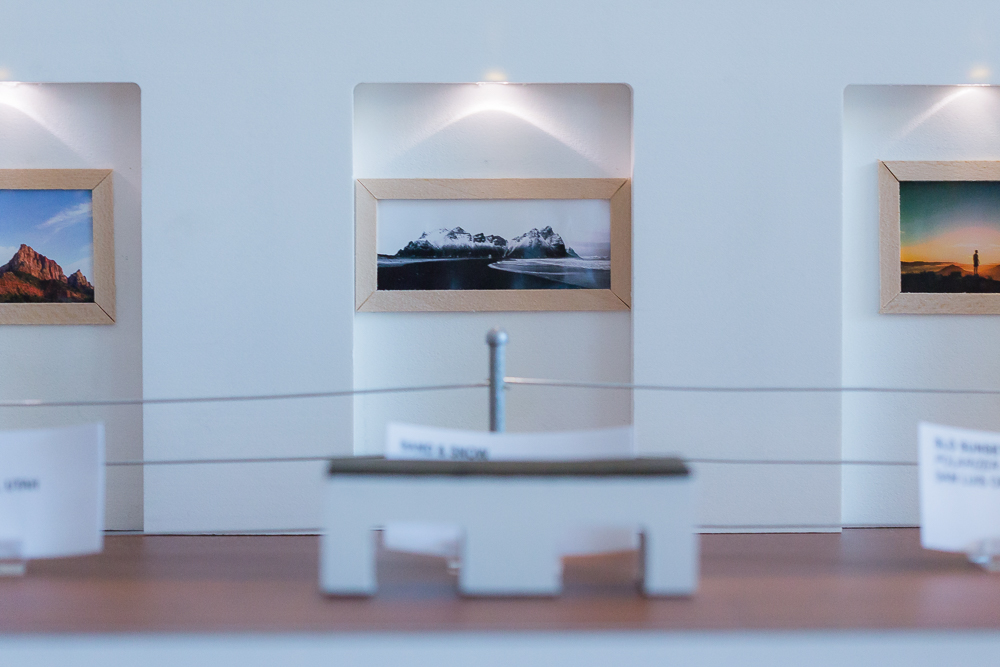 What else is on the horizon for olloclip? What can we expect to see in the future from the company?
We have 6 designers and a 3D printer. They are all working really hard and our 3D printer is chugging away and we have loads of new things coming that is really exciting and amazing.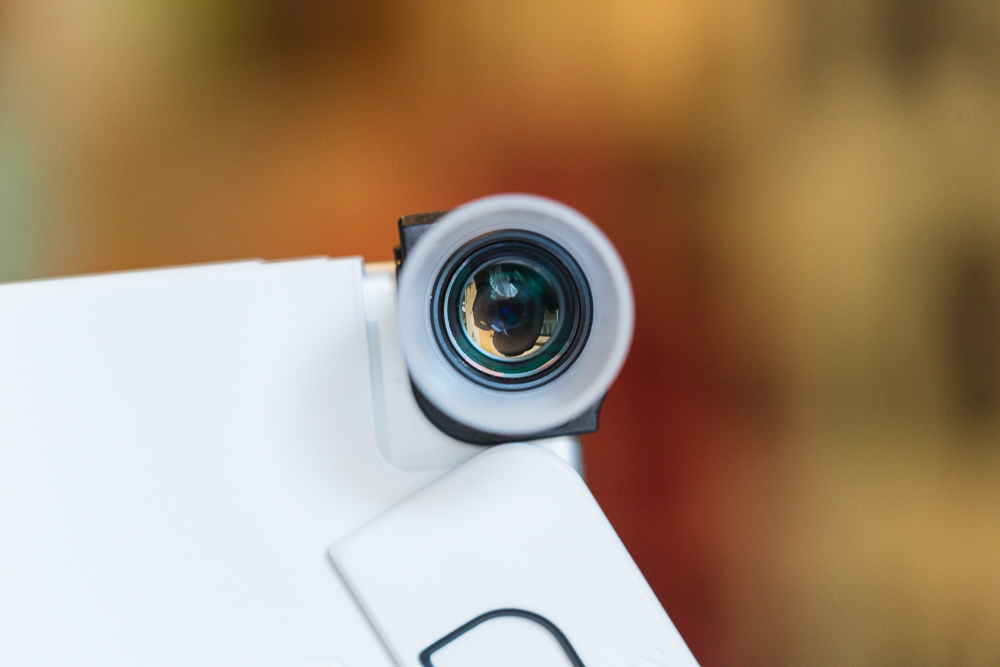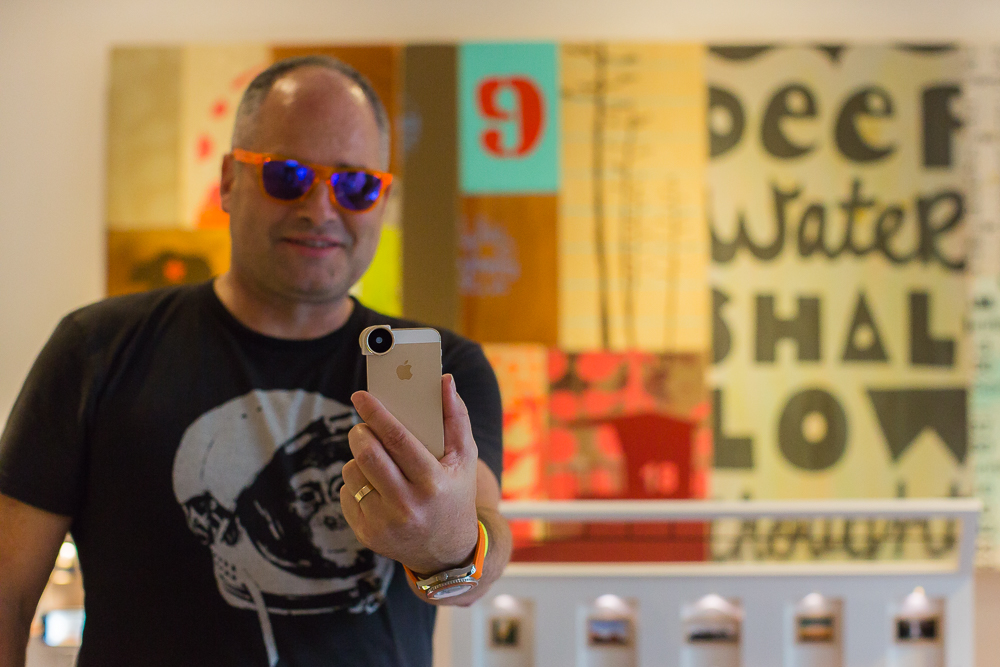 Taking it one step further, you have this unique gallery, but how will you one-up the concept say next year?
That will be Tim's job. My job is to dream the dreams when it comes to product and his job is to dream the dreams of what is cool.
So how did you come up with this dream for the product?
I've been in the technology business for my whole life and I come from a family of photographers and I love taking pictures. So as soon as smart phones came out with cameras, I thought wouldn't it be cool to put lenses to them like we do with the bigger cameras? But the problem was: How do you elegantly mount the lens? So I let that percolate for a few years and came up with the idea. I spent a year prototyping using 3D printing and made hundreds of prototypes and hundreds of iterations and finally nailed it. That was over 3 years ago. We launched from my kitchen and on Kickstarter.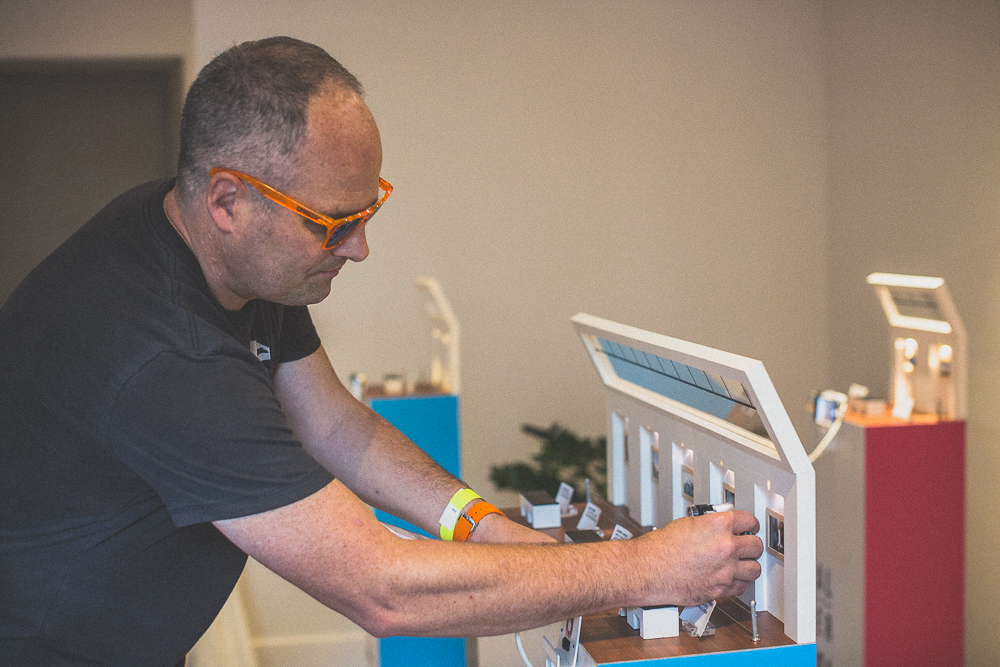 There are competitors in the category, but you were one of the first to market, how do you stay ahead of the curve?
We spent so much effort in this. Our product may look simple, but there is so much going on. We agonize over the details to get it perfect and work the best way possible. We are always thinking of how to push to make it better. We have over 35 patents on our technology. People can only go so far and they cannot do what we are doing.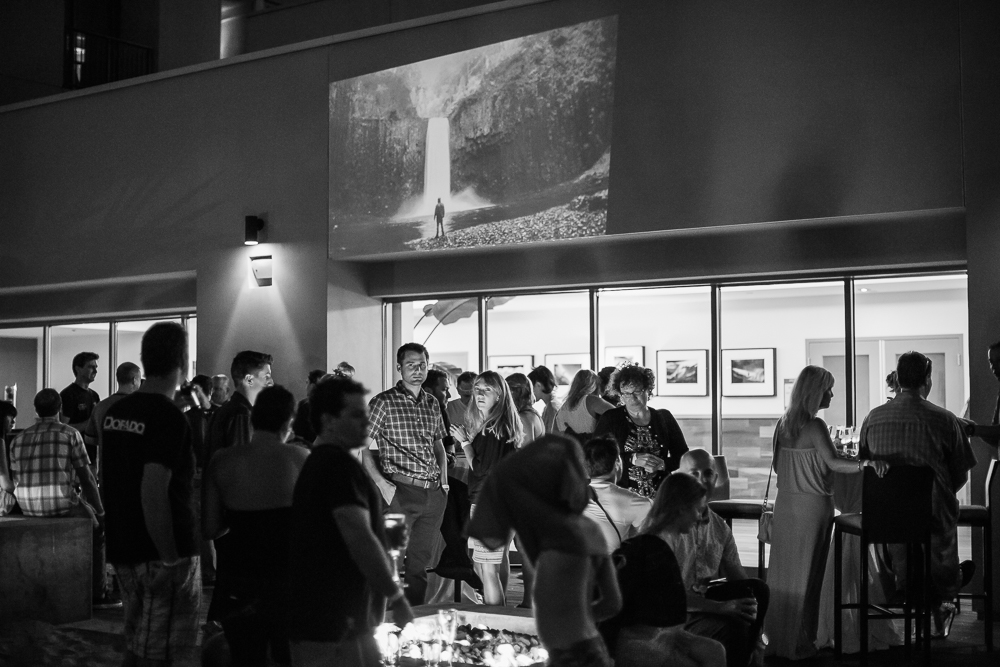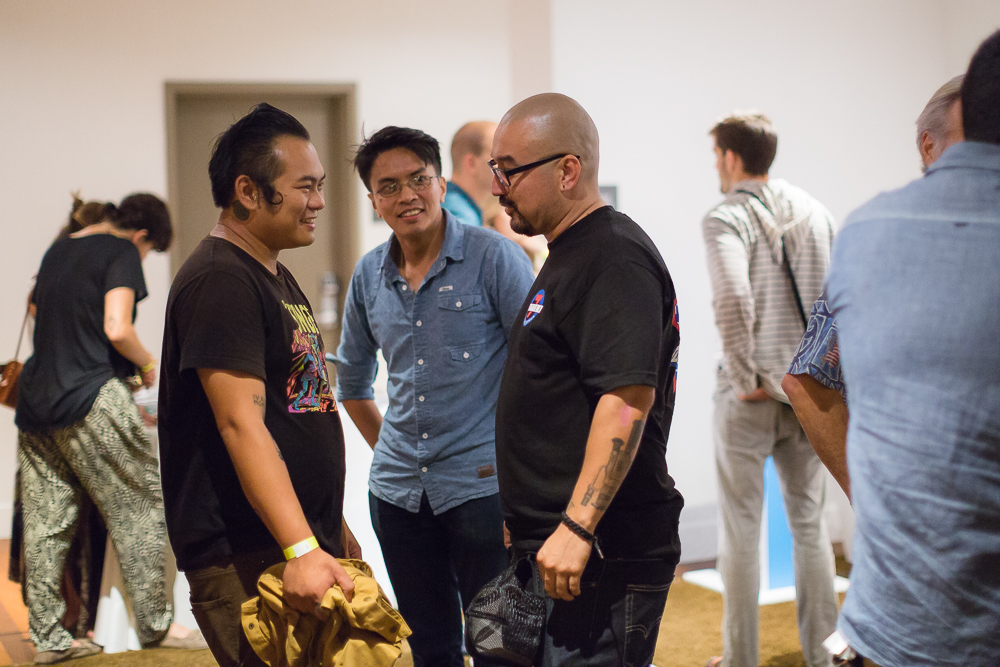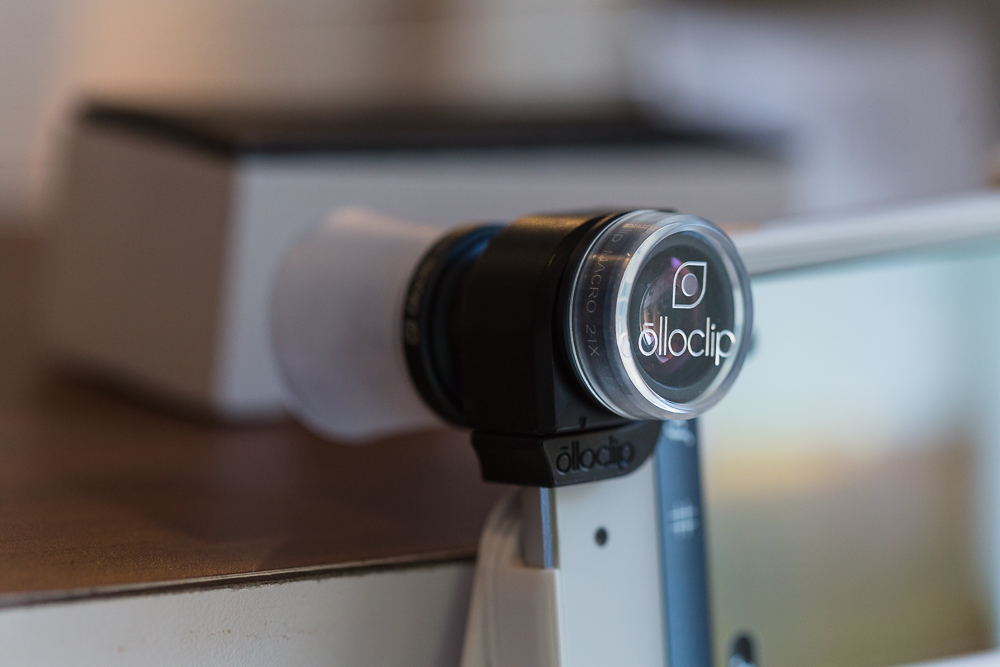 When I first saw the product, I thought it was a genius idea of having detachable lenses that are small and portable to accessorize your smart phone's camera. Then you took it one step further, after I feel you listened to the consumers and their complaints, and next thing I know, you came out with an iPhone case that was formfitting for the lenses. This is a perfect example of you pushing forward.
It is all about ease of use and when it's a mobile device, you really need this stuff to fit in your pocket and be easily contained to help makes people's lives easier.
::