Reigning Champ Stretch Nylon Training Gear – There aren't many that have mastered the art of fleece. Reigning Champ and their parent CYC in Canada is one of the lucky few, but this season the Vancouver-based brand set their sights on stretch nylon. The latest collection is less casual and more athletic as the company turns on training gear that is comfortable and incredibly well-made. The pieces feature anatomical tailoring, reinforced seams, and the jacket even come with rubberized waterproof zippers. If you're in need of some lightweight workout gear, then give Reigning Champ a look.
Source: Haven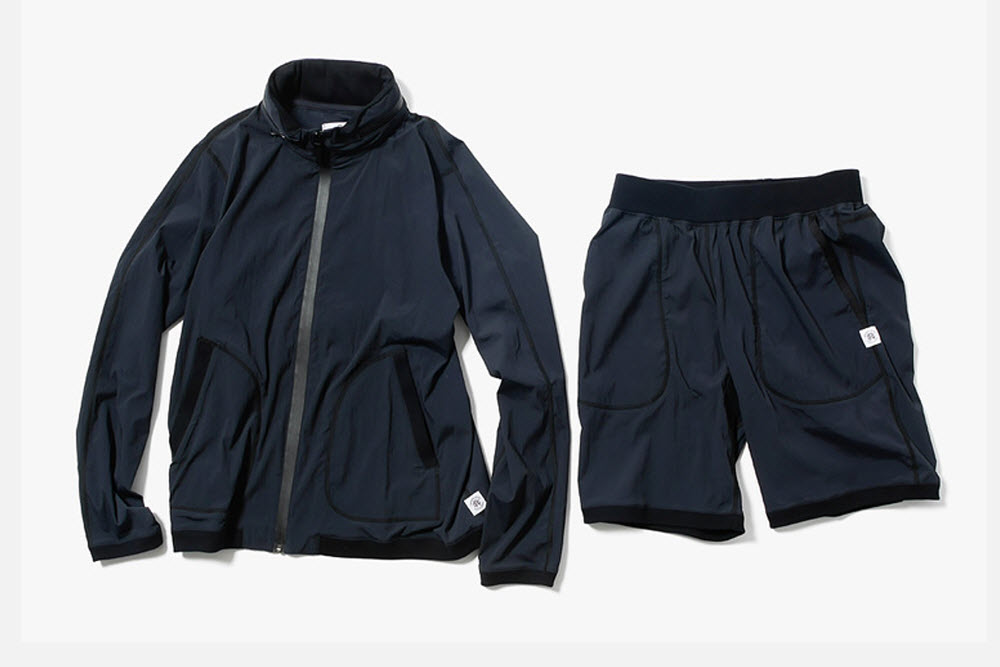 VSSL Gear – Take a look at what's going on in Ferguson, Missouri, and you'll see that you never know when shit hits the fan. If it ever does, you'll need some of the tools made by VSSL. The VSSL Supplies gear starts off as a regular LED flashlight with a compass at the end, but once it is unscrewed the flashlight reveals 7 different little tins. Each tin is packed with an essential survival item like beeswax candle, a razor blade, six water purification tablets, a wire saw, waterproof matches, fishing gear, and first aid. There's even a special VSSL for zombies.
Source: VSSL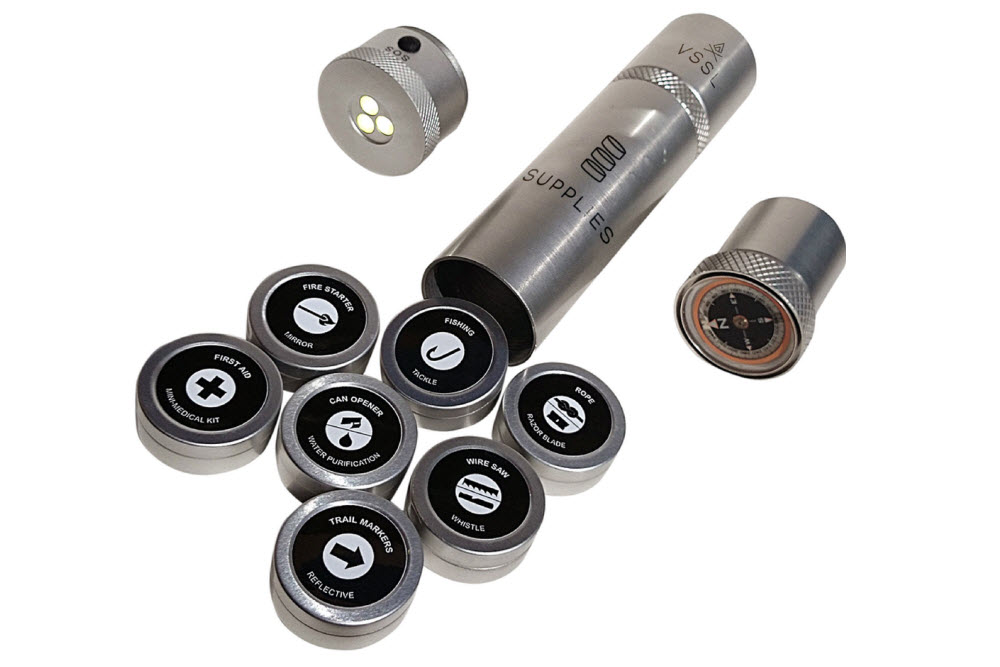 Carhartt WIP x NEIGHBORHOOD – When you get brands like Carhartt WIP and NEIGHBORHOOD together you can pretty much do anything. All over baloney sandwich print? Sure!  Luckily, it's not that bad, but it's pretty damn close. Taking heavy canvas usually reserved for workwear, the collection is comprised of atrocious leopard camouflage print that have been slapped with the creative NEIGHBORHOOD and Carhartt WIP co-branded logo.
Source: Carhartt WIP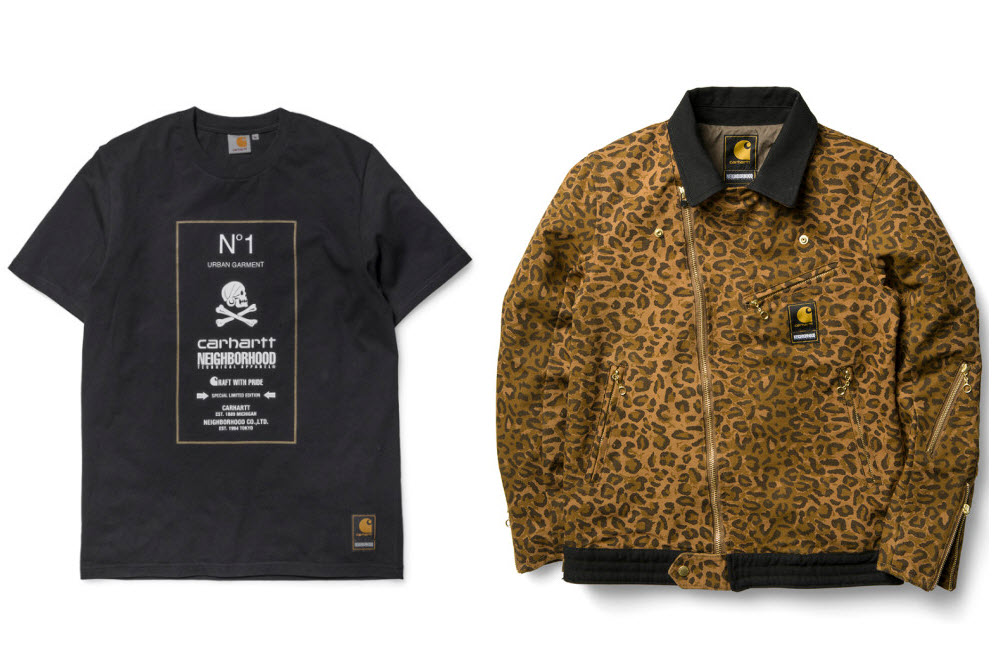 Allen Edmonds for Club Monaco – Allen Edmonds has been making shoes for close to a century and Club Monaco is bringing this shoemaker into their chain of stores. An entire collection of Allen Edmonds famous long wings, double monks, derbies, cap toe oxfords, loafers, and chukkas will be part of Club Monaco's Fall line-up. Each pair is made by hand and employs a trademark 212 step process. In addition to the meticulous work the shoes also feature form-fitting cork, hand-sanded notch for heel protection, and finely polished leather uppers.
Source: Club Monaco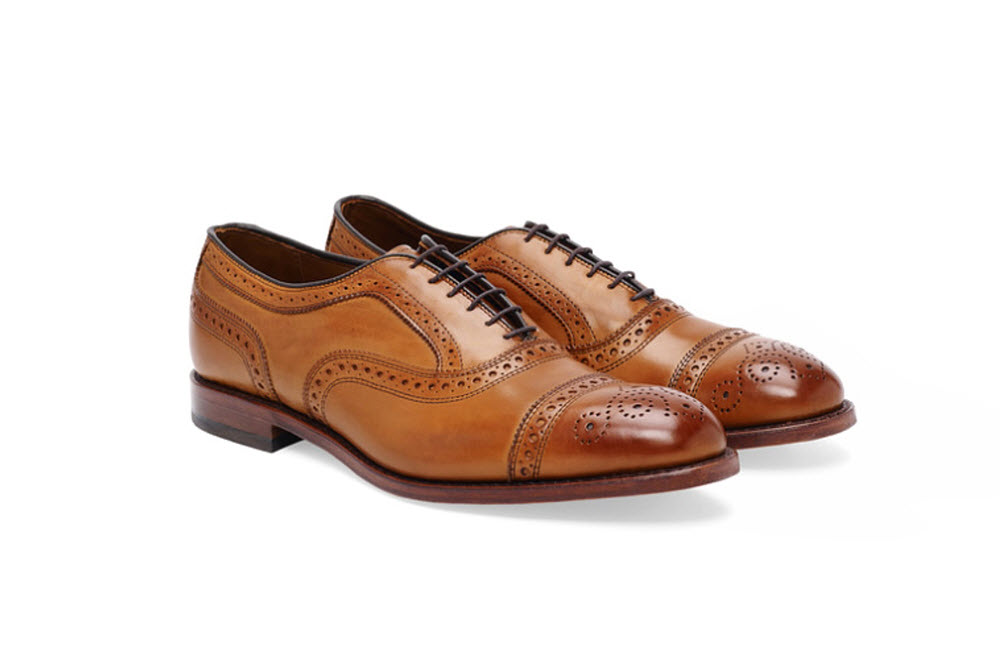 Orbitkey – If you can't stand the jingle-jangle of keys in your pocket, then you'll appreciate the stealth of Orbitkey. Constructed from genuine cowhide leather, Orbitkey is a low-profile and efficient way to organize your keys. The Orbitkey's combination of leather and screw can house seven standard size keys, and can be further accessorized by extra rings, bottle openers, and USB keys. For about $40, it's a stylish and minimalist way to keep your keys together.
Source: Orbitkey