Air Jordan Retro 5 OG – One of the best ideas to come out of the Jordan camp for 2016 was to create a line of retros for the die-hard Jordan purists. The OG line of sneakers is Nike's attempt at maintaining the design and quality control of the original sneakers, and the latest to be added to the exclusive line is the Jordan 5 Black/Metallic. The Jordan 5 has always languished by being sandwiched between the 4 and 5, but the bold metallic reflective tongue is undeniable. Dropping on the 23rd of this month is the Retro 5 OG with black nubuck leather uppers, splashes of reflective silver, and an icy blue outsole.
Source: Nike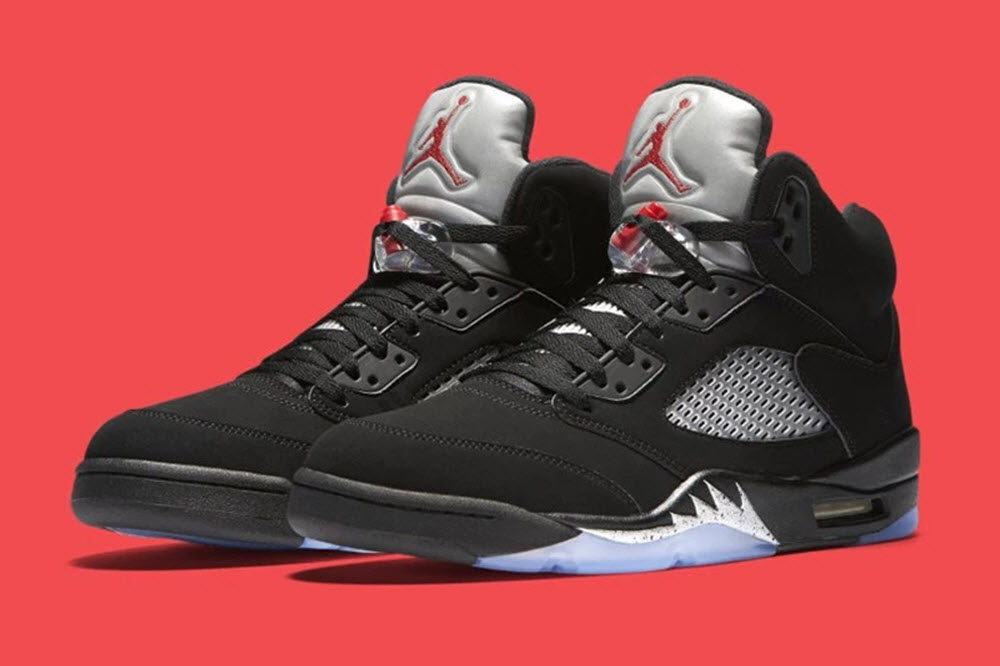 Norse Projects Fall/Winter 2016 – Norse Projects' knack for minimalism is refocused for their latest collection. Dropping for fall and winter 2016 is a wide arrange of clean designs across pique cotton, waffle-knits, and breathable jersey. The  Scandanavian imprint's approach to clean design and durable textiles has granted them a strong following, while the collegiate and preppy looks for this season are sure to find new fans. Particularly notable from the latest collection is Norse Projects' attention to detail in their outerwear. The collection is in Norse Projects online shop now with arrival at other retailers very soon.
Source: Norse Projects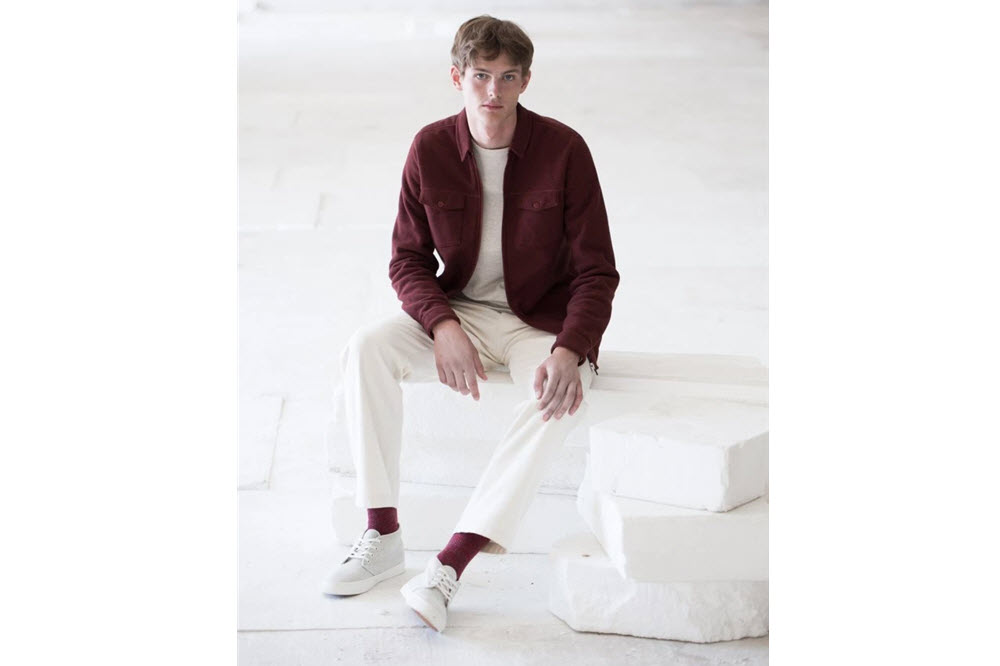 Death to Tennis x Greats – Greats has come a long ways since their first sneaker, and among the range of silhouettes my personal favorite has been the Royale Chukka. For their latest release Greats turns to New York's Death to Tennis to create a clean and sharp white version of the minimalist shoes. The uppers are comprised of premium Italian suede and sits on top a handmade Margom sole. Besides the luxurious construction, the shoes will also have will come with co-branded Greats x Death to Tennis footbed and embossed heel spine branding, as well as unique round leather laces with a custom matte rubber aglet accent.
Source: Greats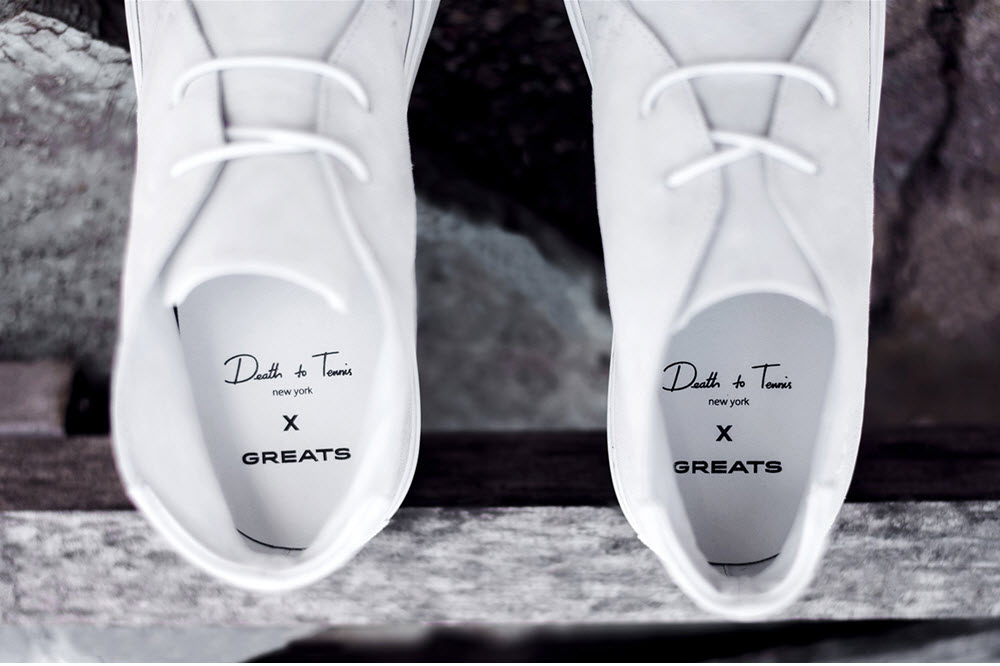 Cone Mills for Volcom – Volcom is re-vamping their collection of bottoms and they're kicking things off by working with the fabled Cone Mills of Greensboro, North Carolina. The rigors of skating meant Volcom had to find material that was more durable, and capable of undertaking loads of abuse. The latest collection of denim and chinos from the surf and skate brand will be made with the tested textiles from the White Oak plant. Cone Mills became an obvious choice and the latest for Fall/Winter 2016 they will include a range of bottoms in a variety of fits and minimal branding. Look for this exiting addition to hit stores soon.
Source: Volcom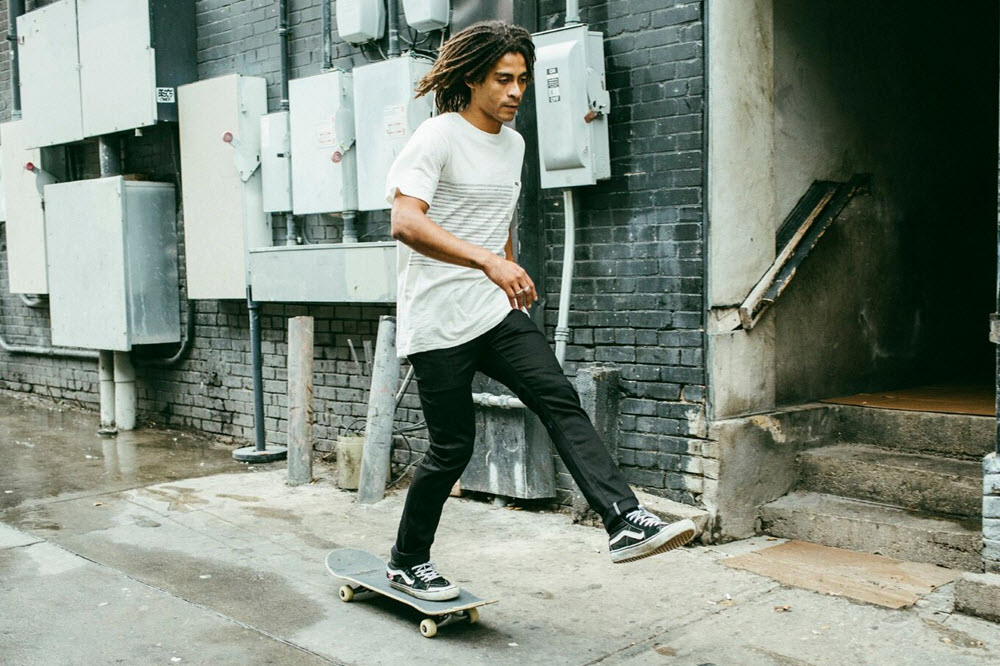 New Balance x Timbuk2 – If saddling up on a bike is your idea of fun then check out what New Balance and Timbuk2 is cooking up. These two American brands have created a carry-all bag for cyclists. The one-strap sling is made with semi-stretchy material and filled with all sorts of pockets and compartments. The rugged bag also comes with reflective materials to keep riders safe and is constructed so that it can be used by both left or right handers.
Source: Timbuk2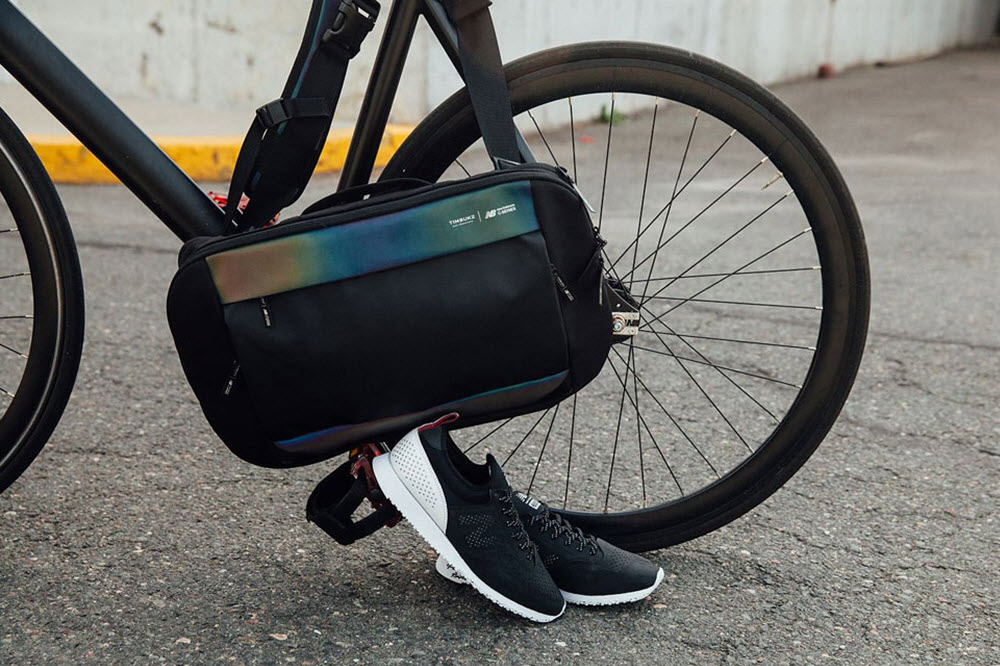 Nintendo NES – Pokemon Go's success has many nostalgic for the older games in Nintendo's extensive library. The Japanese entertainment giant will satiate fans with a classic video game system that is encased in a miniature version of the original Nintendo Entertainment System. The shrunken version of the original will include thirty games and come with an HDMI output. Controllers are reasonably priced at $10 and the console will be priced at $60.
Source: Nintendo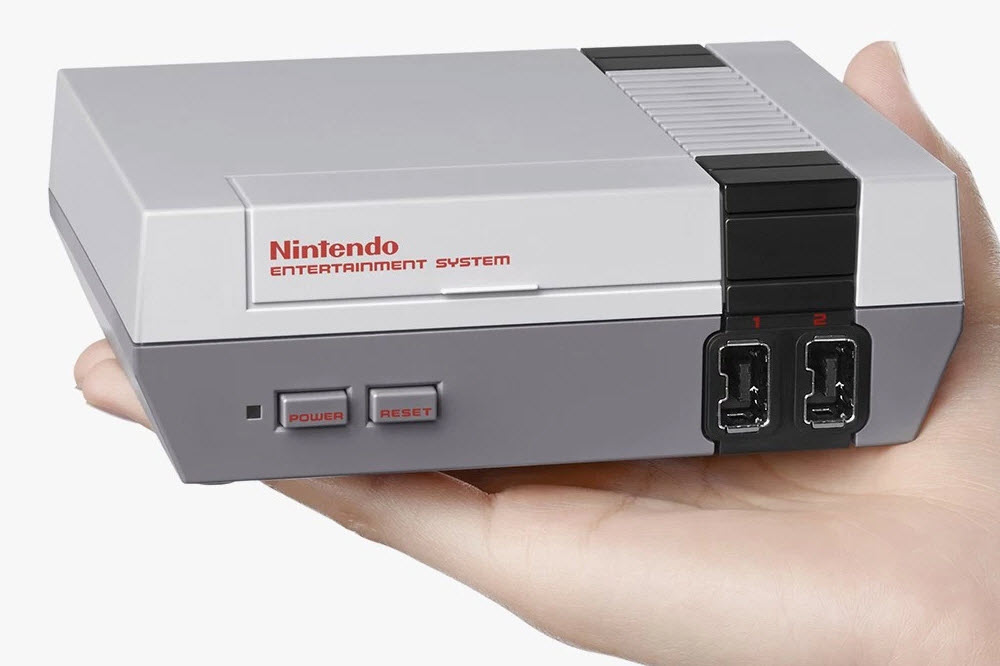 Pink Dolphin Fall/Winter Collection 2016 – The success of Pink Dolphin has largely been due to their bold use of colors and graphics, but as the brand ages it has begun to expand into other aspects of menswear. For their latest fall/winter lookbook for 2016 Pink Dolphin uses coral colors, faded patterns, and whimsical graphics to create a sportswear-inspired collection of casuals. Besides showing off their latest collection the lookbook is also a visual journey with artist Nathan Mccloud taking the reins.
Source: Pink Dolphin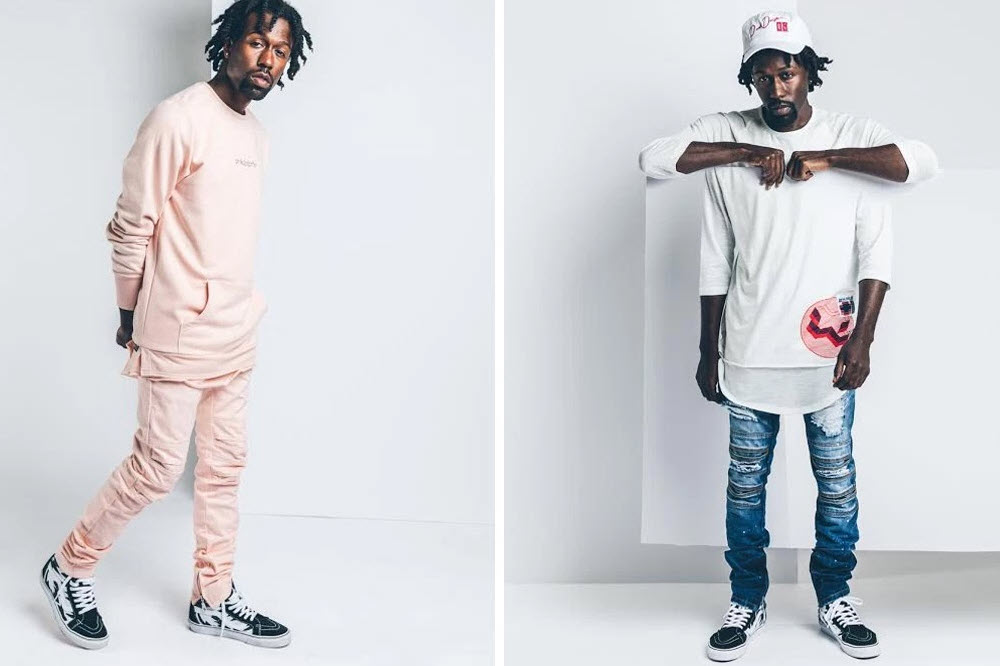 Danner x BLK PINE – It's hard to imagine any of Danner's beautiful boots will ever be used in the rugged outdoors, and here is a pair that is even less likely to see mud, dirt, and boulders. The first collaboration between Danner and BLK PINE Workshop will yield a mountain boot made from premium vegetable tanned leather. The boots are handmade in Japan and has a lush, undyed leather construction and natural duck canvas interiors, paired with a lightweight Vibram sole. Only 100 pairs have been produced for the collaboration, and and retail is set at around $400 USD.
Source: Stumptown Boots & Recrafting