BRIEFING Spring 2016 – BRIEFING is one of those awesome brands that is pretty tough to find outside of Japan. With incredible attention to detail, the design and construction is precise, and they opt for the best American-made mil-spec canvas for their bags. Their latest collection of daypacks, duffles, and totes use basket weave ballistic denier nylon and a specific Secure Tack sewing to ensure lifetime dependability. This rugged bags also feature a reliable MOLLE system to allow you to make modular additions.
Source: HAVEN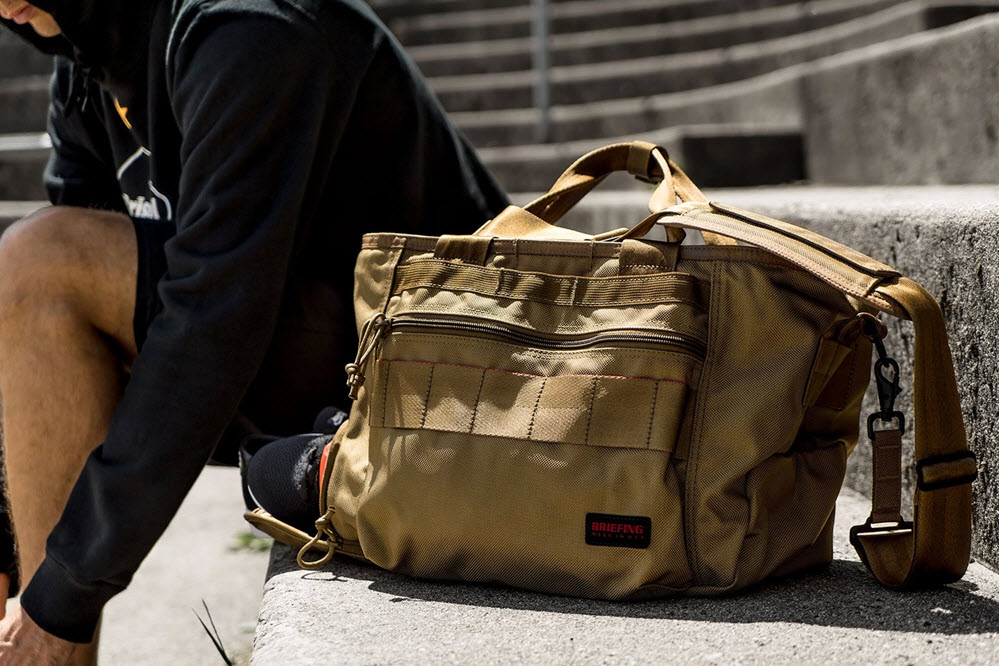 Pendleton x White Mountaineering – Under the direction of Yosuke Aizawa, White Mountaineering continues to push the envelope of design for outdoor goods. For their latest collection, White Mountaineering teams up with ones of the original outfitters in America. Pendleton Woolen Mills has been making heavy duty textiles for over a century, and their Navajo-inspired pattern will be used across a packable parka, backpack, and tote. Blending traditional aesthetics and contemporary styling, the union between Pendleton and White Mountaineering will be hitting stores for Spring 2016.
Source: White Mountaineering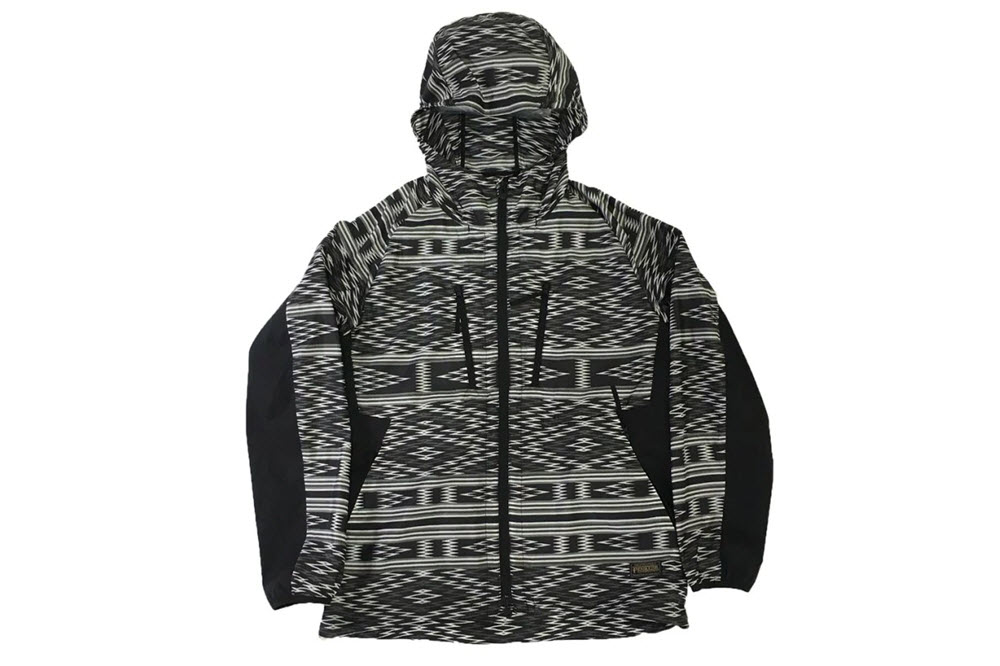 Segway Mini Pro – With hoverboards still maintaining a huge market share, the original maker of the gyroscope comes up with a competitor. The Segway MiniPro looks like a smaller Segway without a handle, but it does come with an additional bar to give your knees control over the boards. With precision sensors and built-in LED headlights and taillights, the Segway MiniPro can reach 10 miles per hour and travel about 14 miles per charge. Expect the Segway MiniPro to retail for $1000 and to be available in stores this Spring.
Source: Segway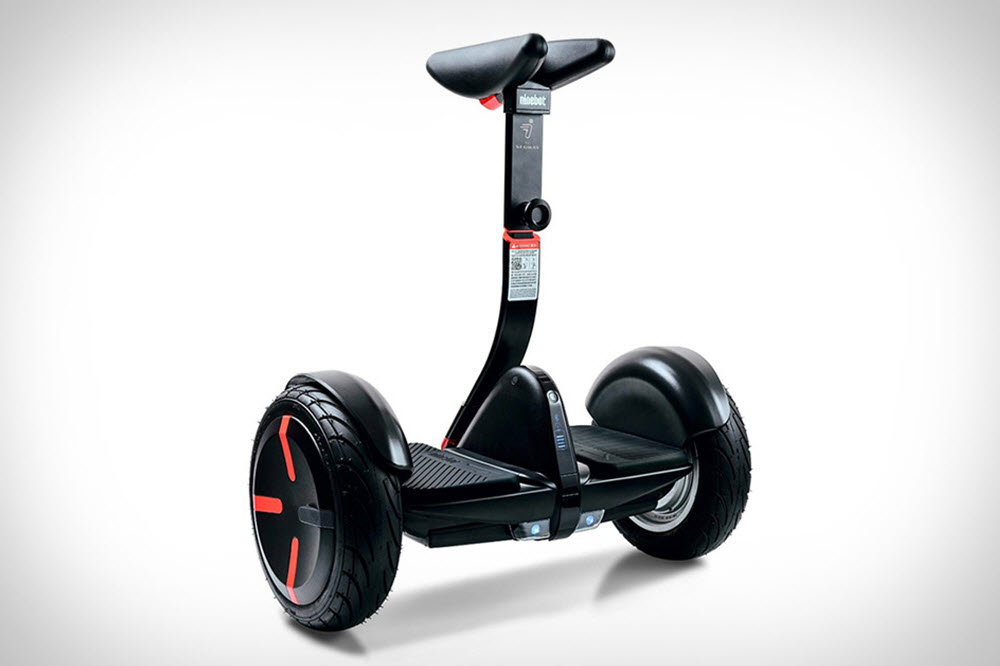 Travis Scott New Tour Merchandise – The surge in concert merchandise continues to grow as Travis Scott adds to his Rodeo tour. From Kanye to Beiber, tour merchandise has gone from overpriced keepsakes to collectible fashion apparel. Travis Scott's previous collection was no different, and he adds even more with the latest delivery. The highlights are the satin varsity jackets with custom patches, but this drop will also expand on graphic T-shirts, hoodies, mesh athletic shorts, socks, and canvas dad hats. The collection is available now directly from Travis Scott's website.
Source: Travis Scott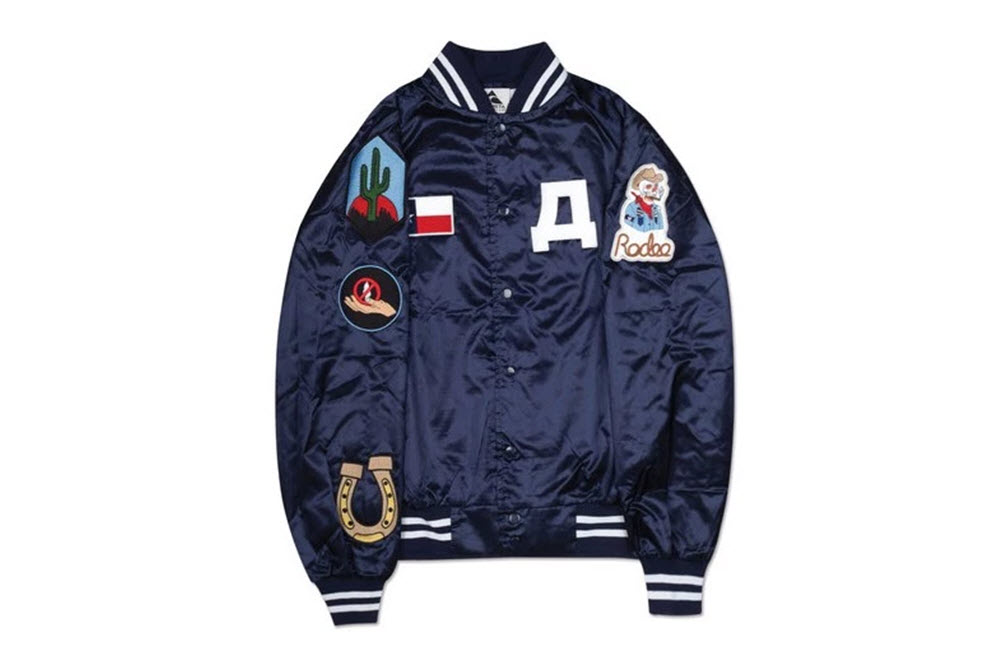 Samsung Gear IconX – Samsung is looking to revolutionize your workout by adding fitness tracking onto your earbuds. As part of Samsung's Gear line the all-new IconX are wireless earbuds that offer fitness tracking. With 4GBs of storage for music and fitness data, the IconX also offers voice guided updates that provide heart rate, distance, speed, duration, and calories burned. The IconX will also come with a special case that also doubles as a charger.
Source: Samsung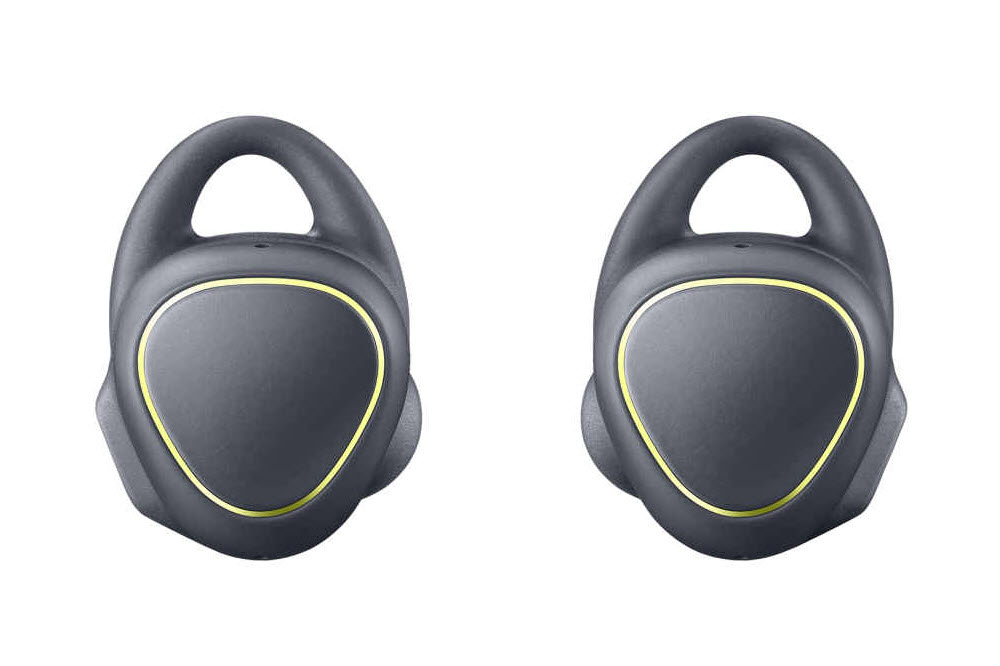 Nike Kwazi – If you're ever doubting the impact of Kanye on sportswear, then just take a look at the number of athletic sneakers that have crossed over into lifestyle. The latest is an inventive sneaker dubbed Kwazi. With a slim silhouette these high-top sneakers have a comfortable mesh upper that is vaulted by plastic and leather across the heel. A velcro midfoot strap makes entry and exit simpler, and the tonal red gives the sneaker a vibrant look. Expect the Kwazi to hit stores this Spring with other colorways to follow.
Source: Inflammable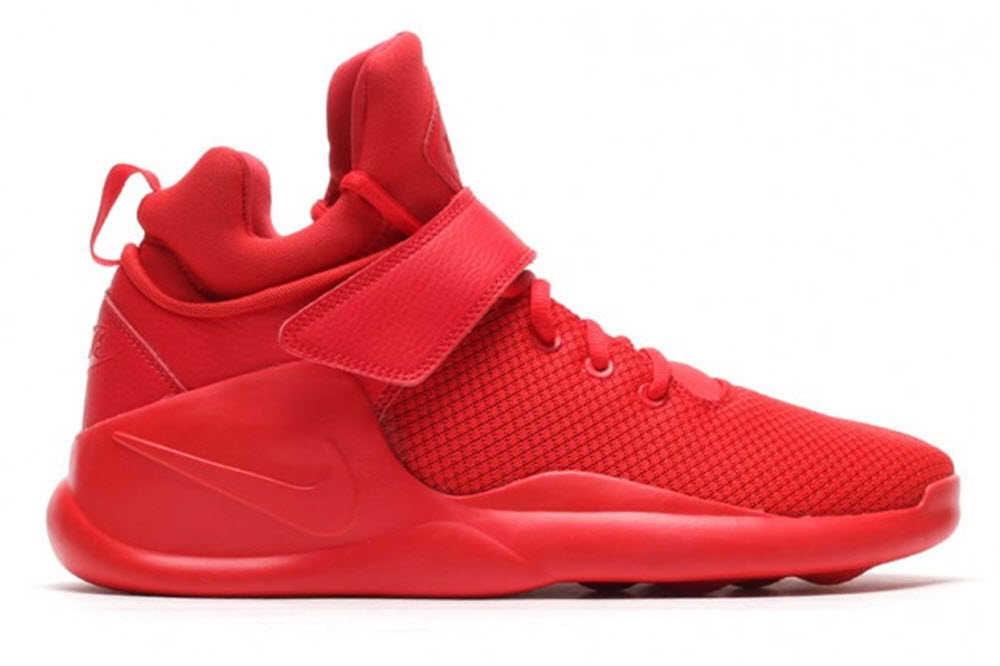 Champion for BEAMS – Champion has been making athletic wear for a long time, but BEAMS in Japan somehow elevates the look of fleece and sweats. This new collection for Spring features Champion textiles in a slimmer, more modern silhouette. The pieces feature Champion's durable Reverse Weave construction, a special polyurethane water-repelling coat for added durability, and custom BEAMS' detailing on the zippers. Look for the collection to hit select stores in mid-June.
Source: END.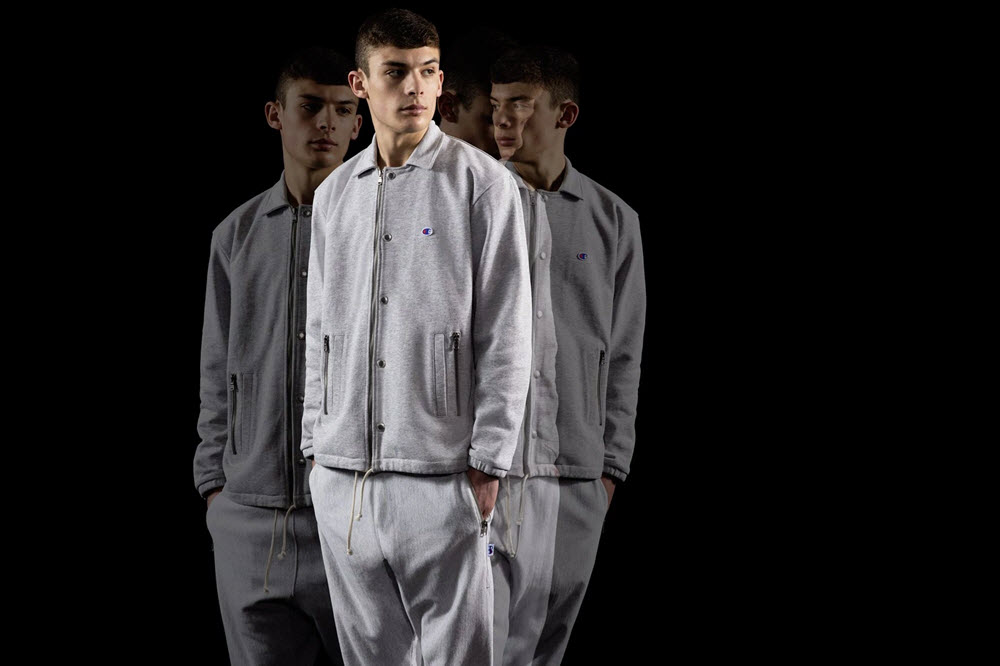 New Balance EPIC-TR – New Balance is best known for their running shoes, but with the European Championship in full-swing, the New England-based brand gets into soccer. Using a lifestyle approach, New Balance offers the EPIC-TR as a comfortable and casual indoor soccer sneaker. The EPIC-TR will debut in four different colorways, each with multi-colored uppers and additional stitching across the toexbox for durability. Look for the EPIC-TR to hit stores next Saturday, June 11.
Source: Highsnobiety